This article will discuss how to get residency in Monaco in 2021.
If you have any questions regarding investments for expats or residency, you can contact me on this form or via the WhatsApp button.
The best time to review your investments is when you change your residency.
Nothing written on here should be considered formal advice, and the facts could have changed since the article was first penned.
Introduction: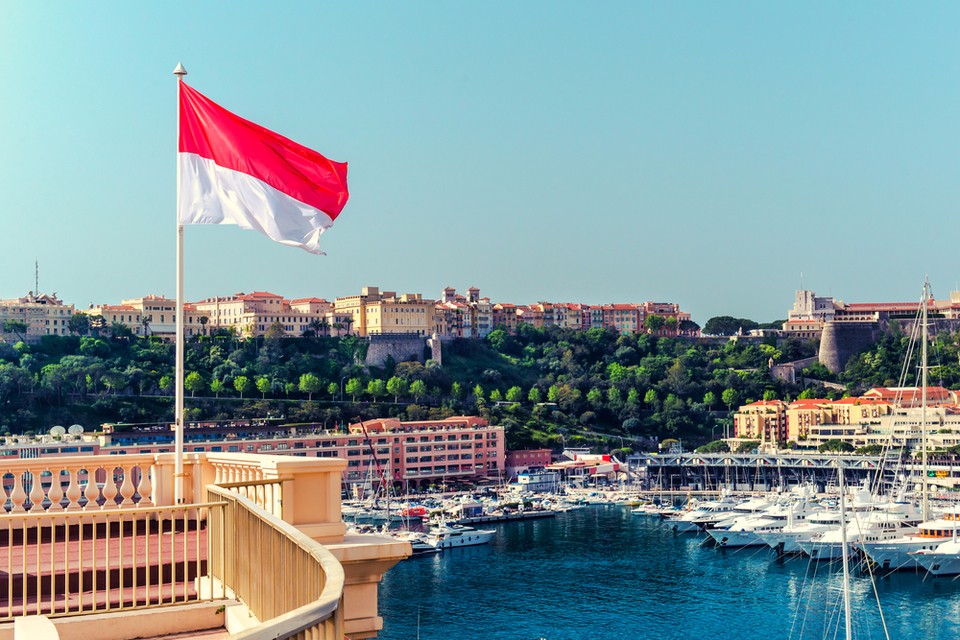 Permanent Residency – 'Permanent Residency' is a status given to a person, who isn't a citizen of that specific country, yet they can be able to reside in that country permanently.
In most cases, the people having permanent resident status are entitled to certain privileges (such as a work permit).
Some of the limitations for people having permanent resident status are:
Some of the limitations for people having permanent resident status are:
Right to vote.
Standing in elections
Senior employment
Applying for national security
Country's passport
People having permanent resident status might be able to acquire citizenship after following a specific procedure. This process is called 'Naturalization'. The procedure for the naturalization process differs depending on the country.
Citizenship – 'Citizenship' is the status acquired by a person, where the person is considered to be a part of the country's state or a region. Citizens of a country are entitled to certain benefits for which in return the country's government collects taxes from them.
Some of the benefits offered to citizens by a country are basic rights, passport, ability to live and work in that country, apply for any job or stand in elections, etc.
Some countries allow dual citizenship, where the person can be considered a citizen of two countries. Some countries even allow multiple citizenships. A person who does not have an active citizenship status is said to be a Stateless Person.
Monaco – 'Monaco', which is officially known as 'Principality of Monaco', is a small country/sovereign state located in 'French Riviera, Western Europe'. It shares its borders with France on three sides and on the south side it has the Mediterranean Sea.
'Monegasque' is the term used to refer to the native people of Monaco or anything related to Monaco. For example, the government of Monaco can be referred to as 'Monegasque government'
Monaco is known to be a home for approximately 38,700 residents. More than 30,000 tourists visit Monaco each year.
It is considered to be one of the most expensive and wealthiest places across the world.
The official language spoken in Monaco is French, however, most people also speak English and Italian.
Monaco's climatic conditions, sceneries, food varieties, beautiful beaches, gambling facilities, etc., contribute to its role as a recreational paradise for the wealthy people. 30% of Monaco's population is known to be millionaires (according to a research conducted in 2014).
Monaco is considered to be a tax haven. It doesn't have any income tax and the business taxes are also known to be very low. The currency of Monaco is Euro (€).
There are different types of people belonging to different religions such as Christianity, Judaism, Islam, etc. It is also famous for sports events and sports teams. A major sport is the Monaco Grand Prix.
Having discussed the country in general, let us find out the ways and the process to obtain residency and citizenship in Monaco.
Residency in Monaco:
Why Monaco? –
How to get residency in Monaco – There are three ways in which a person can be able to acquire residency in Monaco. They are as follows.
The first way in which a person can be able to obtain the residency of Monaco is by Employment. People who can provide evidence of their employment under a Monegasque employer are able to obtain residency.
The second way is Business. People who intend to start a business in Monaco are also qualified for residency. They would have to attain an official document that authorizes the establishment of their business in Monaco.

Especially if a person belongs to the Pharmaceutical Industry, Retail Industry, or Banking and Finance Industry, then Monaco is among the best choices for doing business. However, it is wise to target the 30,000 customers who visit Monaco as tourists every year instead of 38,000 people who live there.
Finally, the last and most prominent way to acquire citizenship in Monaco is by investment, where a person would have to make a deposit of at least €500,000.
Process of acquiring Residency – The Permanent residence card in Monaco is known as 'Carte de Sejour'. In order to obtain a Permanent Residence Card, any person would have to undergo three stages, each with varied timelines and requirements.
In the beginning stage, a person would have to acquire a Temporary Residence Card, also known as 'Carte de Sejour Temporaire'.
This card allows the person to reside in Monaco for a 12-month period.
During this 1-year period, a person is required to live in Monaco for just 3 three months in order to validate the residency.
The person is required to renew their Temporary Residence Card for another year after the completion of the first 12 months.
Like this, they would have to renew their temporary residence card 2 times (for a total time period of 3 years) before they could enter into the second stage.
For all the 3 years, the person would have to maintain the minimum requirement of staying in Monaco for at least 3 months a year.
After completing 3 years with the Temporary Residence Card, the individual would now have to apply for the Ordinary Residence Card, also known as 'Carte de Sejour Ordinaire'.
The Ordinary Residence Card is acceptable for 3 years with the same requirement for the person to stay in the country for at least 3 months a year. People can be able to renew this card as many times as they like.
Now, the final stage is for the people who usually stay more than 3 months a year in Monaco and wish to reside there on a permanent basis.
During this stage, the person can acquire a Permanent Residence Card that is valid for 10 years. People having this Permanent Residence status would not have to renew their passport every three years as they did earlier.
However, only after 3 years with a temporary residence card and 6 years with an ordinary residence card (altogether 9 years), a person would be eligible to apply for the permanent residency status, also known as 'Carte de Sejour'.
As discussed earlier, the permanent residence card works for a ten-year period. However, the requirement to stay in the country for this card is different from the other two types of cards. The people who come under the permanent residence status are required to stay for at least 183 days per year.
Therefore, the permanent residence card is useful for the people who wish to reside in Monaco on a permanent basis. People who could not stay for that much time in a single country could make use of the ordinary residence card.
Application process – The application process is complex and requires a lot of time and paperwork.
However, the renewal process is easier. The estimated time taken to complete the entire application process is around 4 – 6 months. In certain cases, this time could be even more than 6 months.
The process is somewhat easier for the citizens of EEA (European Economic Area). People who are not from the EEA can be able to visit Monaco without a visa by having a Schengen visa.
People who desire to be the residents of Monaco must apply for a long-stay visa by approaching a French Consulate nearby. People who already live in Monaco can be able to apply for it by consulting the French Embassy.
People (non-EEA citizens), who have been residing in France for more than a year can also apply to transfer their residency to Monaco and be able to skip the long-stay visa application process.
After obtaining a long-stay visa or transferring the residency, a person would be at the stage as the EEA citizens who apply for the residency program.
The Monaco government requires three things from all the people who apply for the residency program. They are 'Proof of accommodation in Monaco', 'Proof of Financial Self-Sufficiency' and 'Proof of Good Character'.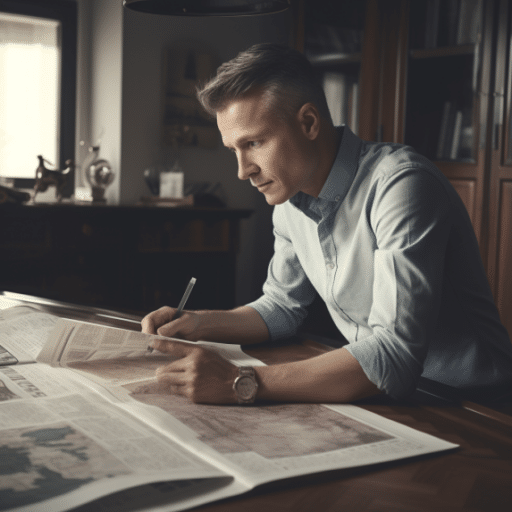 Required Documents – In order to approve the applications, the Monegasque government would require a lot of documentation. Some general documents such as Residency application form, a valid passport, birth certificate, marriage certificate, health report, etc.
The residency form can be obtained from 'Surete Publique'. The Surete Publique de Monaco refers to the Public Security Service/Police authority.
People who have been divorced should also provide their divorce certificates as well. The health certificate is for the people who are older than 70 years.
Other than the general documents, they would also require the documents related to the applicant's educational information as well as the professional background. The health insurance details are also required in order to see whether the person has active health insurance that covers healthcare services for them in Monaco.
Proof of Accommodation – People can provide any one of the proofs for accommodation given below:
Real Estate Purchase – any person who invests in a specific property in Monaco. There is no minimum transaction value for this.

However, it needs to be taken into consideration that Monaco is known to have the most expensive properties (Real Estate) among all other countries of Europe. This is due to the small size of this sovereign city-state.

The proof for the ownership of the real estate should be submitted while filing the residency application. This includes a copy of the deed or purchase contract.

Buying real estate in order to acquire residency is not mandatory. However, people can be able to benefit from this by not submitting it as a proof of accommodation, but also the profits from it.

Monaco real estate is one of the lucrative investment options as most people would want to invest in it. This will only lead the prices of real estate to increase in the future. Therefore, people who are wealthy can buy real estate property for acquiring residency.
Real Estate Rental – An applicant who rents or leases an apartment or any other type of real estate property for a period of one year. The requirement for this is that the size of the apartment or the house must be enough for the whole family of the applicant to live in it.

For example, for a family of 4 people, the apartment must at least have 2 bedrooms in order to meet with the requirements of the proof of accommodation.

This type of proof of accommodation is also needed to be submitted during the time of filing the application for the residency. This includes a copy of the applicant's rental contract.

The size of the apartment or house that they are going to lease/rent should meet the requirement as we discussed before. A one-bedroom apartment can be suitable for a couple, whereas, an increase in the number of people would require a more spacious apartment.
Corporate Real Estate Ownership – An applicant who is a director or unitholder of a company or organization that owns a house or apartment in Monaco.

Should be submitted during the time of filing the application for residency. This includes a document signed by the respective owner of the property along with a copy of ownership deed, purchase contract, or rental contract.
Living with a close relative – This is the case only when the person is living with another native person who is their spouse, partner, or any other close relative. They should be living as a couple with the other native person.

The documents that need to be submitted are a copy of the ownership deed, purchase contract, or rental contract of the house along with a document signed by the owner of the property.
For any of the above-mentioned options, the applicant would also have to provide the electricity contract of the property in which they are going to be living. If you are going to purchase a property in Monaco, you should be a person who is very rich.
To support this statement, €1 million would only be able to fetch somewhere around 15 sq.m, which makes Monaco one of the most expensive places to purchase real estate property.
For the people who want to rent a property, one should remember that there is a 1% tax applicable. However, this can be passed on to the tenants if a person chooses to lease a property.
The most important thing, which is considered the best advantage for the individuals is that Monaco does not impose a property tax on the individuals.
Proof of Financial Self-Sufficiency – Along with proof of accommodation, an applicant is required to provide proof of self-sufficiency as well. This can also be done in 4 different ways. They are:
Bank Deposit – The applicant should be able to deposit an amount of at least €500,000 in any of the banks located in Monaco. However, this is just an estimated amount and the actual amount might differ depending on the bank selected by an individual.

Some banks might require the applicant to deposit even more amount. One or two banks might require a lower amount too. With the right type of approach, this can be done without exceeding €500,000.

Monaco does not have any sort of restrictions imposed on foreign individuals who try to open a bank account or purchase a real estate property.

The proof of bank deposit that an applicant is required to submit along with the application for residency is an official letter, which is issued by a bank in Monaco.
Employment Contract – The applicant should be able to submit paid employment proof.

The proofs that need to be submitted are a copy of the employment contract and a letter that has been issued by the Monegasque government giving authorization for the company to provide employment for the applicant.
Formation of a new company – The applicant must start a company that will be able to provide at least 10 jobs to the native Monaco people. Authorization for starting a new company should be obtained by the Monegasque government.

The proof that needs to be submitted is a copy of a letter issued by the government authorizing the applicant to start a company.
Support from a close relative – The applicant can provide proof of financial support from a close relative who is a citizen of Monaco. The close relative should be a spouse, partner, or a close relative with whom the applicant is living as a couple.
The timeframe for the above-mentioned application process ranges from 2 – 5 months. However, this can even be longer if the applicant chooses to start a new company. Any sort of financial self-sufficiency proof should be submitted while filing the application for residency.
When compared to most other countries that provide residency and citizenship, Monaco's requirements for self-sufficiency can be quite reasonable.
Proof of Good Character – An applicant should also provide the criminal records info that has been acquired from the last two countries or country in which the person has been residing for the past five years.
Monaco only allows people who have a 100% clean criminal record to live in the country. It is one of the major reasons that the country has been able to maintain a very low (almost zero) crime rate.
Procedure – Let us have a look at the step by step procedure of the application process for residency in Monaco as well as the payments information.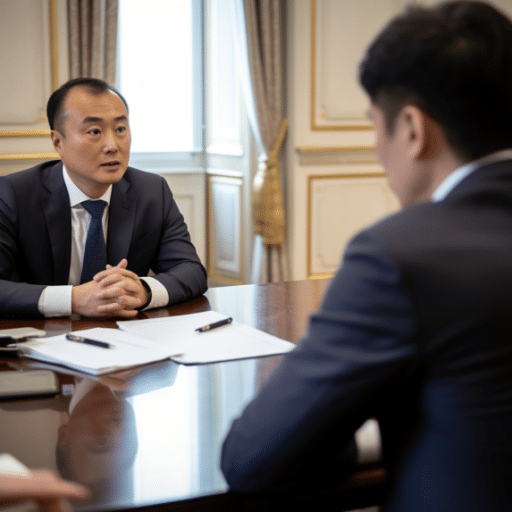 Gathering the documents – Applicants should gather all the required documents which include the general documentation that we have discussed earlier. They should also collect all the proofs as well.

They should submit the required application forms for acquiring residency. This process should actually take somewhere around 2 – 3 weeks.
Interview – After submitting the application, within a time span of 5 weeks, the person is invited for an official interview that will be conducted in Monaco.

During this interview, the applicant is asked about their education, professional background, family details and other relevant information.

The documents that have been gathered by the applicant should be submitted during this process to the Monaco government. A €10 fee should also be paid by the applicant.
Approval – Upon the completion of the interview, the application submitted by the applicant will be processed and authorized. After the application has been approved, the applicant will be able to receive his/her residency card.

This process can be around 8 weeks for EU citizens. For non-EU citizens, it can be around 16 – 20 weeks.
How to get Citizenship in Monaco:
First of all, Monaco does not allow dual citizenship. This means any person who is willing to apply for citizenship in Monaco should renounce their citizenship in any other country.
After that, the first requirement is that the person who is applying for citizenship in Monaco should be of at least 21 years of age. They should be residing in Monaco continuously for at least 10 consecutive years.
This means a person can also be able to apply for citizenship after one year of acquiring the permanent residence card provided by the Monaco government.
Other than that, Monaco citizenship is automatically granted to the children (under 18 years of age) of the naturalized citizens. The same is also applicable for a widowed/widower who is a spouse of a Monegasque person.
People can also be able to acquire citizenship by marrying a Monegasque national. After marriage, they can appeal to the prince directly and avoid the requirement for staying in Monaco for a 10-year period. However, the prince has the right to approve or deny the request by the person even if they meet with all the basic requirements.
Before actually applying for residency or citizenship in Monaco, there are some important things that are needed to be taken into careful consideration.
Disadvantages – The cost of living in Monaco is very high. Prices of some products and services might be regular and be the same as most of the western countries. But the prices of some things might be very high.
A single bedroom apartment in the center of the city might cost somewhere around $4,000 per month. Whereas, a three-bedroom apartment can cost somewhere around $13,500 to $19,000. This makes it more expensive than the neighboring (already expensive) French Riviera.
Coming to the food options, a three-course meal for a couple could cost around $130 at a mid-range restaurant. By this, you can estimate the price at an expensive restaurant. The prices of groceries are also high or the same as most of the western countries.
Fuel is also very expensive in Monaco, where a gallon of gas would cost around $7 or more. Even the transport is not so good, the prices of fuel make the transport more expensive.
It also lacks simple services that are used more often, such as accessible ATMs. This is because it is not so modern country.
Advantages – Acquiring permanent residency in Monaco allows all the family members of the applicant to live with them. This includes the spouse or a partner who is in a relationship with them, children and parents (under specific conditions).
The citizenship of Monaco allows an individual to travel across 160 countries without the requirement of a visa. Some examples are the USA, Canada, Middle Eastern countries, Asian countries, etc.
The tax system is also favorable to the individuals in Monaco. There is no property tax, income tax, wealth tax, capital gains tax, etc. It is also known to lower tax rates on taxes such as corporate tax and inheritance tax when compared to most other countries.
Unlike most other countries, Monaco does not require any sort of non-refundable contributions such as donations from the people who apply for the residency and citizenship programs.
Having a higher cost of living leads to a higher standard of living. Monaco is known to have good schools, medical facilities, etc., along with having the lowest crime rate among all the countries of Europe.
Bottom Line:
By getting familiar with all the details mentioned above, a person can choose whether or not to reside or acquire citizenship of Monaco, depending on their interest. The process of applying for residency and citizenship in Monaco is. Clearly provided above. So, we hope that you were able to find the information that you were looking for, in the above article.
If you want to get more detailed information on this topic or if you want guidance for the application process for acquiring residency or citizenship in Monaco, you can feel free to contact us and avail the expert services offered by us. We can also aid you to select the best suitable option for acquiring residency while making sure that it fits with your needs and capabilities.
That being said, we wish for you to have an easy and hassle-free process of acquiring residency or citizenship and have a good and financially stable career.