How To Get The Most Out Of Japan's Nightlife 2022—Japan has some fantastic nightlife alternatives, and the major cities all have a diverse range of possibilities, from contemporary nightclubs to private karaoke, so there's something for everyone.
For the best nightlife, go to Tokyo or Osaka, which have some of the most vibrant nightlife scenes in the world.
Because of the busy streets filled of neon and brilliant sign boards after midnight, Tokyo is sometimes referred to as the city that never sleeps.
The metropolitan city is known for being one of the world's largest political and business capitals, as well as providing some of the best entertainment and thrills.
Shinjuku, Shibuya, Roppongi, and Ginza are the best nightlife districts in Tokyo.
Hundreds of loud nightclubs, cosy izakaya, and wacky karaoke parlours may be found here.
On the other side, Osaka, located in the Kansai area, is recognised as Japan's gastronomic capital, with a nightlife scene that rivals that of Tokyo.
The inhabitants of Osaka are noted for being friendly, outgoing, and having a good time.
In Osaka, the primary venues to party are located around the Dotonbori area, a vibrant bar and restaurant district along the river.
Prior to your vacation, learning how to enjoy Japanese nightlife can help you make the most of your stay in major urban centres at night, when you can also uncover some wonderful hidden popular areas.
Here are some suggestions to help you experience Japan's nightlife like a local!
Karaoke – カラオケ
When Japanese people consider how to spend their time while having a good time, whether with friends or alone, karaoke is always the first thing that springs to mind.
It has earned worldwide recognition as an element of Japanese culture that is enjoyed by all.
The words karaoke and okesutora (orchestra) are derived from kara (empty) and okesutora (orchestra), respectively, and refer to an empty orchestra or a musical track with no words.
It is difficult to travel around Tokyo without coming across karaoke shops, which are now absolutely everywhere; simply seek for billboards or signs with the word (karaoke) inscribed on them.
The core concept is straightforward: pay for a private karaoke room and sing!
A drink service is frequently provided as part of the package.
Light meals such as ramen, pizza, and French fries can also be ordered and delivered to your room by the staff.
The majority of karaoke establishments are open 24 hours a day, so you can sing all night long.
The charge does occasionally increase during the night, but it is still reasonable.
Try to beat the highscore on some of the karaoke machines, which feature scoring systems that automatically analyse your song.
It's a fun activity that allows you to compete with your pals.
Some stores even provide a dedicated private room for individuals who want to enjoy singing alone.
Game Arcades – ゲームセンター
Arcades and gaming halls in Japan are not just for kids; adults like them as well because they constantly launch new game machines that are tough for everyone!
In Japanese game arcades, you'll find a superb mix of classic and newly developed video games.
Gaming facilities are open until midnight and are a popular spot to unwind after a long day at work or simply have a good time.
There are claw machines, which allow you to try to catch stuffed animals or character figurines from popular manga or anime.
Alternatively, you might try your luck and win some well-known foods and candies as a prize.
Boys and men will enjoy video games such as Pac-Man and fighting games, and don't miss out on the Purikura machine, a gleaming photo booth where you can snap miniature sticker photos and alter them with cute stamps and coloured pencils before printing!
Taiko Drums, a popular game in which you must move and play to a musical beat precisely, is one of the highlights that you should not miss at game halls in Japan.
Taiko is a Japanese traditional instrument made up of one large drum and two sticks.
You take the two sticks in your hands and strike the drum in time with the music!
You can choose from a variety of tunes, including the newest Japanese singles, well-known anime songs, and even classical music.
The accuracy (if you hit the drum at the exact timing) is automatically analysed and recorded in your score once you hit the drum!
It may appear simple at first, but keeping up can be really challenging.
It's also highly addictive, so beware.
Japanese Izakaya- 居酒屋
An izakaya is a Japanese-style tavern where you can drink and eat a wide range of foods.
There are innumerable izakaya, including both smaller individually owned establishments and chain sites run by large corporations.
The general concept is similar to pubs or bars in your home country, but there are a few differences to be aware of before embarking on an izakaya adventure in Japan!
1. Izakayas Offer A Wide Range Of Cuisine Options.
Izakayas typically offer a diverse menu of dishes such as yakitori, edamame pizza, fries, pasta, sushi, and more!
It is not just a place to drink, but also a place where people may eat to satiate their hunger.
Food is frequently divided amongst the group, which helps to avoid being too tipsy too soon, which can happen when you drink a lot without eating.
2. Enter The Zashiki Type Room And Remove Your Shoes.
Depending on the Izakaya, many sorts of rooms and tables are available, however if you receive a Zashiki-style room with Tatami flooring, you must remove your shoes.
Some sites include western-style tables and chairs, allowing you to relax and enjoy yourself without having to worry about what to dress!
3. Place Your Order At The Table, And Everything Will Be Served To You
You don't have to go to the counter to order drinks or food at an izakaya.
The menu is on the table, and the wait staff arrives to take your orders.
Scream 'SUMIMASEN' to gain the attention of the employees, and they will quickly come to you.
This may appear unusual at first, but in Japan, this is the standard way of indicating that you are ready to order.
You'll notice a lot of other people doing the same thing!
Some izakaya have recently installed a convenient ordering machine at each table, from which you may order your meals and drinks by selecting items on the screen.
4. Nomihoudai And Tabehoudai Have "all You Can Eat" Systems.
Although it may sound strange to some of you, "all you can order" is a system used by most izakaya in Japan.
Nomihoudai (drink) and/or tabehoudai (meal) are options, which means you can order as much as you like within the time limit.
On average, the time spent is between 2 and 3 hours.
Beer and highballs are among the beverage options, but soft drinks are also available.
Apart from sumimasen, there is one more vital word to know before entering an izakaya: KANPAI!
Kanpai is a Japanese phrase that meaning "cheers," and it's a word you'll hear a lot at the izakaya!
5. Nomikai: The Japanese Culture Of Drinking
Nomikai is a term used to describe the Japanese drinking culture, which is thought to be crucial in developing excellent relationships, particularly with colleagues or coworkers.
After work, Japanese people typically go out to drink with their coworkers or regular clientele, and an izakaya is a popular choice.
You'll witness groups of suit-clad folks enjoying cocktails at an izakaya with the stated goal of strengthening their relationship, but the clear (and commonly accepted) end result is getting drunk.
You've probably heard stories about Japanese salarymen passing out on the streets on Friday evenings in major drinking districts like Ginza and Shibuya, and you'll almost certainly see them.
Nomikai is a popular event for university students as well as young adults!
Nijikai, which translates to "second round after first place," is a common occurrence.
Remember that things grow more exciting in the second round if you want to truly appreciate the drinking culture.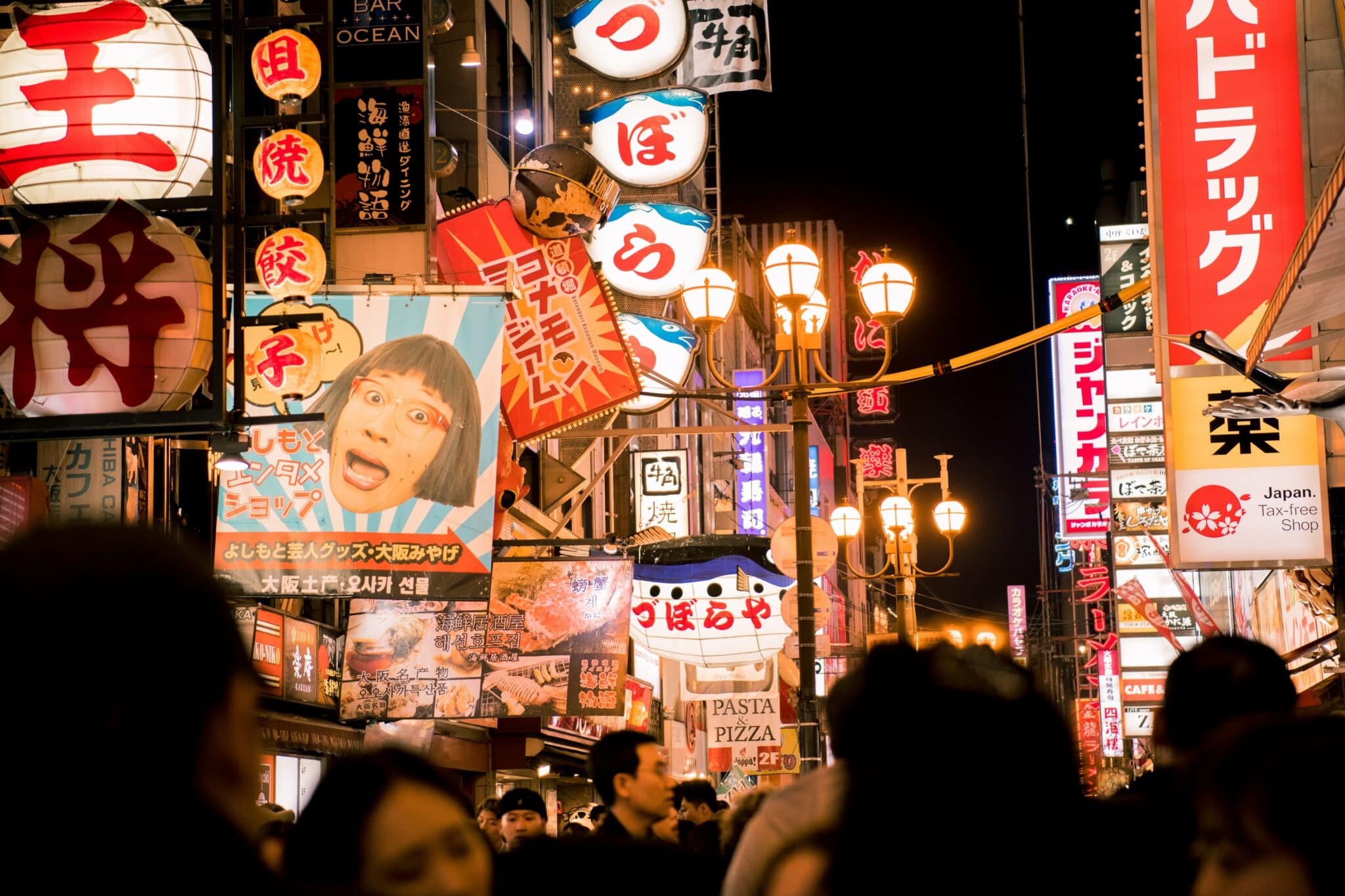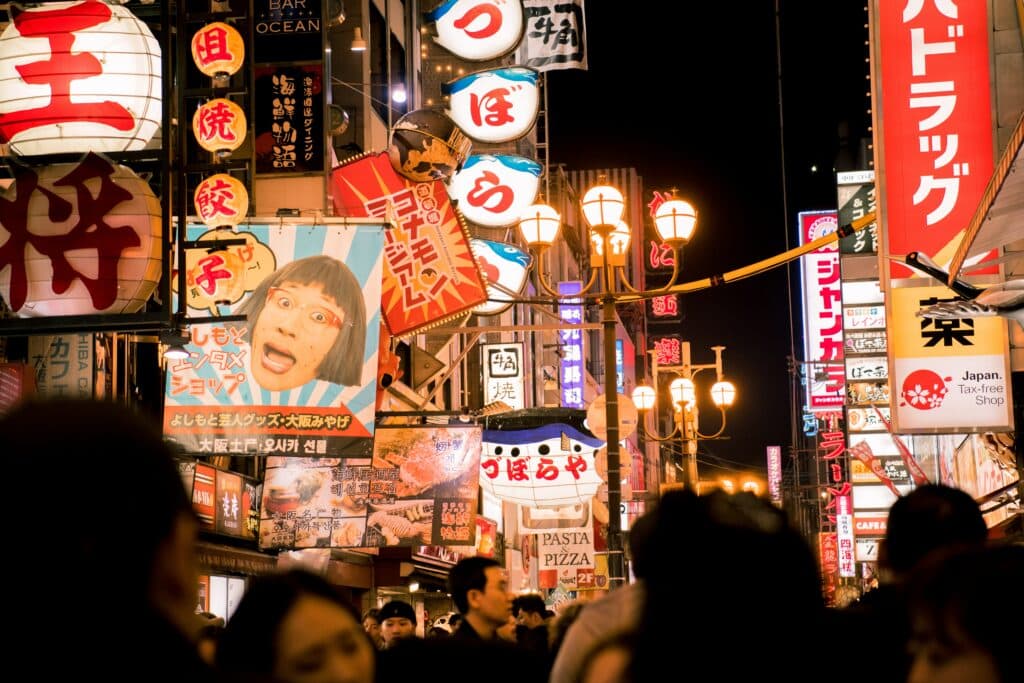 Breathtaking Views At Night
Tokyo has a plethora of skyscrapers, but they aren't just for commercial offices or to add to the cityscape.
Some of them have fantastic observation decks from which you can get a spectacular panoramic view of the massive metropolis, which is ablaze with lights and lit landmarks.
On the 52nd level of Roppongi Hills Mori Tower, Tokyo City Observation is a renowned night view point.
It has two observation decks: an indoor one that is 250 metres above sea level and an open-air one that is one floor higher. It is located in the heart of Tokyo.
It's also known for being a fantastic stargazing location, with special events held on a regular basis to watch the lovely stars through telescopes.
Dotonbori is a bustling district in Osaka with a variety of eateries and businesses.
The gorgeous townscape formed by a number of gleaming signboards and neon lights that light up the busy streets along the Dotonbori River at night is also well-known.
A large number of tourists can be seen photographing the distinctive sign boards, notably the Glico running man.
It also has a diverse choice of entertainment and tourist attractions, such as the Osaka Shochikuza Theater, which hosts Kabuki plays on a regular basis!
To get a taste of Osaka's underground nightlife, go to Misono Building in Namba, which is just a short walk from Dotonbori.
Frantic Nightclubs
Tokyo is also known for its throngs of lively nightclubs where you can dance the night away.
In Tokyo, Roppongi and Shibuya are home to some of the most well-known and well-known nightclubs, with worldwide musicians on the bill.
If you enjoy clubbing, head to one of these renowned locations and dance the night away.
Roppongi is known for attracting a large number of foreign visitors, which is reflected in the increased entry and beverage fees.
Shibuya is a hotspot for young people looking for a good time.
The Complete Geisha Experience
You may be familiar with Geisha through films or books, but there are a few places in Japan where you can experience geisha in person.
Visit a geisha district if you're seeking for a distinctive nighttime experience.
Kyoto is known for its geisha, and there are five Kagai (areas where geisha dwell and perform) throughout the city.
The most well-known kagai in Kyoto are Gion and Pontocho, which draw a large number of tourists.
There are various places to observe geisha in Tokyo, including Asakusa, Nihonbashi, Mukojima, Kagurazaka, and Shimbashi, among others.
It is often impossible to witness a performance on your own, especially for tourists, so we propose that you schedule a tour in advance at a reasonable price.
some great bar hopping trips in Tokyo's Shinjuku and Asakusa, as well as Kyoto's Pontocho, to gain a better sense of the Japanese nightlife!
Explore The Bar Scene
Tour Of Shinjuku's Bars
Explore Tokyo's largest drinking district and visit some of the recommended pubs.
Tour Of Asakusa's Local Food And Bars
An evening tour of Asakusa that will introduce you to some of the best local pubs.
Backstreet Food & Bar Hopping Tour In Kyoto's Pontocho
At Kyoto's best drinking district, you will be introduced to some of the locals' favourite bars.
Japan is a fantastic country with a plethora of options for enjoying the evening safely and affordably.
Immerse yourself in the vibrant nightlife, complete with neon lights and catchy sounds, and enjoy the evening like the locals do.
There are many more possibilities than the ones we mentioned, but these activities will undoubtedly help night owls make the most of their time when the major tourist attractions are closed!
Kanpai! 
Pained by financial indecision? Want to invest with Adam?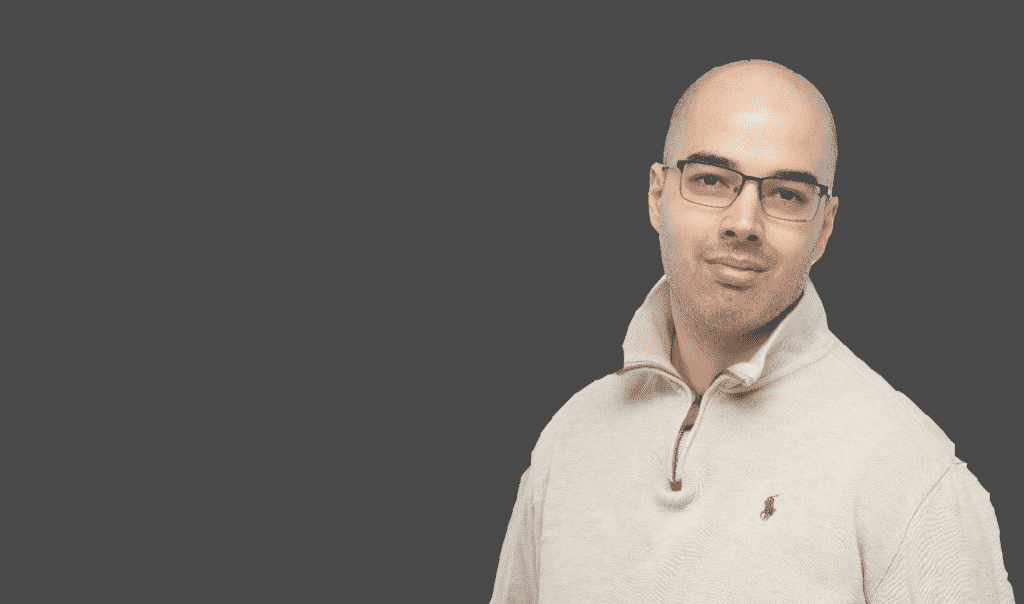 Adam is an internationally recognised author on financial matters, with over 584.6 million answers views on Quora.com and a widely sold book on Amazon and a contributor on Forbes.