Often times, there's just so much to do at home that it's become really difficult to think about ways on how to make money from home as a woman. There's always just some laundry that needs to be done, clothes that needs to be ironed, food that needs to be prepared, stuff that needs to be cleaned and organized, perhaps even a child or children to be raised.
Amid all the household chaos and what-not, it would be real nice to have some side hustle that you can do from the comfort of your own home. It will enable you to have an extra income to pay for necessary expenses or allow some wiggle room in your finances for certain luxury.
Below are some tips on how to take charge of your own work schedule and earn money from home.
How to Make Money from Home as a Woman: Create a Blog
A website with online content focused on a certain subject or specialty is referred to as a blog. Your blog may help you create a successful online business by answering frequently asked questions and giving your audience useful content. As it can be quite profitable and allows you to post on any topic of your choice, blogging is a fantastic option for women to make money online.
You can write about anything interesting, such as personal finance, do-it-yourself stuff, pets, yoga, music and travel. Give advice on a certain area you are particularly well-versed in or passionate about. Find a niche that will gather attention. Share a story, among other things.
Once your blog is up and running and receiving traffic, blogs also start to produce a large amount of passive revenue. When you have a blog, you can make anything to more than $10,000 each month. Your capacity to generate visitors, the niche you chose, and your method of monetization are all important factors.
Learn how to build your own website and purchase a domain. Get sponsors or place ads on your website.
How to Make Money from Home as a Woman: Be a Virtual Assistant
Being a virtual assistant is one of the best options for women to work from home. What you have to do is support an online business or blogger/entrepreneur as a virtual assistant with administrative duties, website administration, accounting, social media, and more. Whatever your areas of strength are, an online business requires them.
Services like social media administration, website comment moderation, email management, scheduling, making trip plans, data entry, bookkeeping, and customer support for online retailers are among those you can provide.
Virtual assistants can expect to make $15 to $30 or more per hour, depending on their level of expertise and the services they provide. If you provide highly valuable services that are specialized, you can charge more and increase your income potential.
Because this is a specialist service, you will thus make more money if, for instance, you are a virtual assistant who is also a certified accountant and can prepare taxes and books. In contrast to services like retyping scanned documents, for instance, not everyone has the credentials or expertise to do what an account can do.
Once you've chosen the skills you want to provide, search for virtual assistant jobs on freelance work sites such as Fiverr, Upwork, Fancy Hands, People Per Hour, and Freelancer. Check out FlexJobs as well, the top resource for remote employment options.
How to Make Money from Home as a Woman: Create a Podcast
If you enjoy chatting, you can start a podcast by inviting certain speakers, such as your favorite persons or some professionals, to talk about a particular theme or topic you have chosen for the day. If you're inviting a guest, you can opt for someone you personally know, as it will help you kick start your podcast and avoid an awkward atmosphere.
You can also choose to speak alone to discuss topics that are important to you. Create a website, choose a name, and come up with ideas for your first 10 episodes before anything else. Consider purchasing a microphone, a stand, and any other necessary devices before you begin.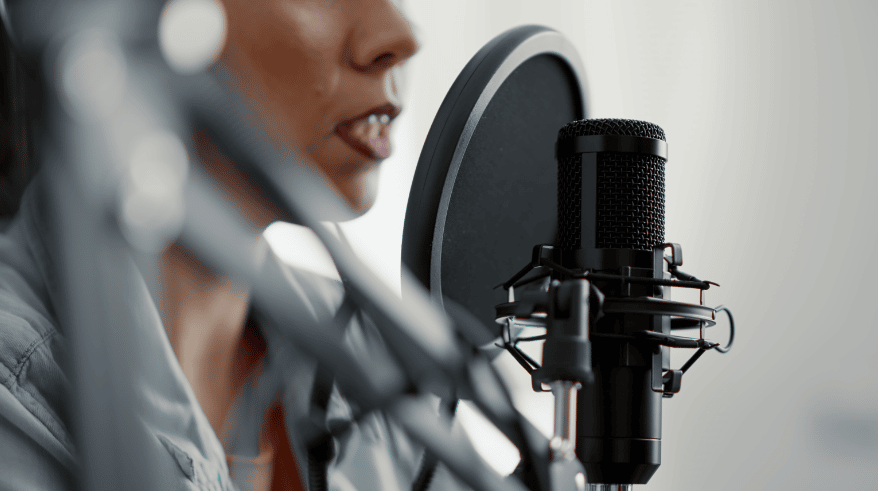 How to Make Money from Home as a Woman: Freelance
Get yourself out there and start freelancing online; who knows, you might just have the skills and expertise that others are seeking. After all, many people today work freelance. These independent contractors are drawn to working for themselves due to the many advantages, including the ability to work from anywhere and the possibility of making even more money than they would in a typical employment.
And it's hardly surprising that this trend is continuing given how simple it has been to obtain freelance work thanks to websites that cater specifically to this market.
Any subject or task that can be accomplished totally online is open to you as a freelancer, including website and graphic design, tutoring, proofreading, writing and editing, video editing, transcription, and digital marketing.
How to Make Money from Home as a Woman: Trial Products
Real consumers such as yourself are needed by businesses and manufacturers to test items, give comments, and write reviews. Your suggestions are then put to use to enhance already-released goods or further develop forthcoming ones.
Depending on the website, you can make anywhere from $3 and $50 every product review. However, the amount of money you can make testing products will vary. In order to make more money, several websites and review chances would trade additional comments and in-depth evaluations.
You'll be required to fill out a thorough profile for the majority of online product testing opportunities, and the products you receive will rely on your gender, demographics, etc. You won't be able to access some product reviews while you can others.
You will probably get self-care items and other items that are related to health and beauty if you are a woman. Don't worry, though, if this isn't your thing. Because there is a demand for product testers across industries, it is likely that you may be asked to evaluate further items that are more gender-neutral.
How to Make Money from Home as a Woman: Answer Online Surveys
Getting paid to share your ideas in online surveys is the simplest way to make money online as a woman, or as anyone else for that matter. Nobody can dispute how little work is required to respond to straightforward questions and earn points, money, and gift cards, whether they love them or despise them.
You can take polls anytime, whether you're just chilling while watching your favorite series, doing laundry, or while waiting for your partner to arrive from work.
Every site for surveys or incentives has a unique payment system. Nevertheless, almost all online survey websites will provide you with points at first for participating in the surveys. These points may subsequently be exchanged for Paypal cash or gift cards to your preferred online stores and merchants. Prioritize the surveys with the highest point values by looking at the number of points you'll receive for each one before you take it.
And as if it weren't already simple enough, the majority of survey programs also offer you extra options to earn points and money, including through viewing movies, reading emails, playing online games, and just plain web browsing.
You can take a look into survey and rewards programs being offered by the likes of Swagbucks, Inbox Dollars, SurveyJunkie, and LifePoints.
How to Make Money from Home as a Woman: Sell New or Old Stuff
One of the tried-and-true methods for making money at home is by selling unneeded stuff from around the house. You may get paid to sell your new or old designer clothing and accessories on various e-commerce platforms. Sell any furniture you no longer use, such as a couch or storage containers.
For women with a dash of entrepreneurial energy, you should also be aware that you may use the platforms to increase your sales and launch your own online store.
You may sign up for a free account, create a profile, take enticing images of any clothing and accessories you want to sell, then publish them on eBay, Poshmark or Amazon to get started. A pricing that works for you should be used to list each item.
You'll gain followers and broaden your audience as you upload goods that people enjoy or want, which will help you sell more goods.
How to Make Money from Home as a Woman: Be an Online Tutor
The popularity of online tutoring is growing, as the time when you would meet for tutoring sessions in the neighborhood coffee shop or library is long gone.
These days, if you have a degree, expertise, or skills in a certain field, you may find students and teach exclusively online using Skype, FaceTime, or Zoom.
The roster of subjects you can teach is endless, and it includes everything from elementary school math to calculus, reading, writing, grammar, general science, advanced physics, history, drawing, painting, techniques, music theory, history, a specific instrument, and standardized test-taking strategies.
Scalability is one of the great aspects of tutoring. You can accept a few additional pupils when you have the extra time. As your schedule fills up, you can reduce your tutoring hours as well.
Your hourly prices are completely under your control too. If you're just starting out, you could make $15 per hour, but if you have a lot of experience and can provide demonstrable outcomes, you could make $50 or more per hour, such as when tutoring for high standardized test scores.
How to Make Money from Home as a Woman: Teach English Online
English as a second language, or ESL, instruction is another opportunity for women to earn money online.
You see, millions of kids throughout the world are trying to improve their English skills so they can enroll in high schools and colleges in the US, UK, and other nations speaking the English language. As a result, you'll always have a steady stream of paying clients and students.
Your hourly wage might range from $10 to $50 depending on the level of English you teach and the standardized examinations you teach to. As you get more expertise and develop your specializations, you can raise your charges from the initial starting prices.
Enrolling in a Teaching English as a Foreign Language, or TEFL, certification course will allow you to start earning money online teaching. When searching for ESL jobs, this will greatly benefit you.
The only other requirements are that you speak English as your first language and possess a bachelor's degree in some field. Any field is acceptable; it need not be English or education-related.
Check out these ESL tutoring opportunities when you're ready to start teaching, such as VIPKid, EF (Education First), GoGoKid, and iTalki, which allow you to choose your own fees.
How to Make Money from Home as a Woman: Sell Your Crafts/Artwork
One of the most enjoyable methods to make money from home is to host a craft night and then sell your creations. From painted canvases to Christmas ornaments, you could create anything. Post your favorite works of art on sites such as Etsy, Facebook Marketplace, or your own e-commerce website to sell them.
There are a wide array of product categories you can choose from to create and sell, such as handmade items, craft supplies, handmade jewelry, painting, printables, invitations and accessories for weddings and parties.
If you have a sense of style, consider selling your artwork as T-shirts. You must first buy blank t-shirts and make an investment in an online store before you can start making your shirts.
It will be a good idea to give discounts from time to time to encourage buyers, as it will serve as a good way to market what you're selling. Share the deal with your loved ones and ask them to post about it on social media. Doing so will also help boost your own page or whatever post you made about your products.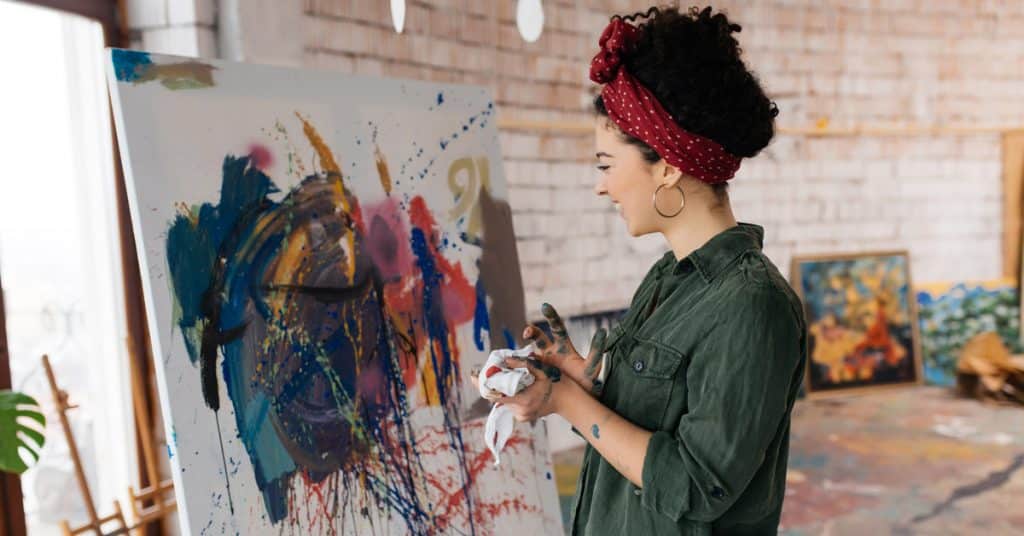 How to Make Money from Home as a Woman: Apply as Customer Service Representative
You might make an excellent customer service representative if you don't mind making connections with new people or receiving complaints about certain products and services and addressing them. Many customer service representatives for e-commerce websites work remotely, although many more are located in physical locations.
You can be a part-time, full-time, or freelance customer support agent to suit the demands of your clients. A computer, possibly a phone, and possibly some video software are all you'll need. Just make sure you're ready to face awkward situations and scenarios, as there can be toxic or angry customers you have to attend to.
How to Make Money from Home as a Woman: Start an Online Community
If you have a dedicated fan base, you might make a special platform for them. Through a monthly subscription model, for instance, firms like Patreon assist users in building communities. You may connect with your community, post exclusive content, and make money. Promote this concept on social media to gather more following.
How to Make Money from Home as a Woman: Model Body Parts
There are lucrative ways for women to make money by modeling their hands, feet, and legs, for instance. In fact, some women sell internet images of their foot and make a full-time living doing so.
Consider for a moment the cosmetic and beauty sector. In order to model their products, brands, new enterprises, and online retailers in this sizable market segment require images of hands, feet, and legs. Additionally, photos of these body parts are needed for digital marketing, publications, and other internet content solely because it exists.
Have some professional images shot before applying to be a parts model, then launch your own website to build your online portfolio. In this manner, potential customers can find your website, look at your photographs, and get in touch with you for business.
Additionally, it's a good idea to contact trustworthy modeling agencies. Before attempting to get an agent, find out if they represent parts models.
Finally, submit your photos to stock photography websites for more exposure and revenue opportunities. The best stock photo sites include Getty Images, Shutterstock, iStockPhoto, and BigStock.
How to Make Money from Home as a Woman: Assist With Resume Writing
If you know how the best resumes look and what exactly they should contain, you can help people write and revise theirs to assist them in beginning their own career journey. You can charge $50 to $75 for each resume to generate additional side income. The rates will entirely depend on you.
Design resume templates to offer to your preferred clients at a premium, taking it a step further.
How to Make Money from Home as a Woman: Provide Babysitting/Childcare Services
If you don't have any of your own children but still adore children, or if your children are all grown up and capable of taking care of themselves, providing childcare and babysitting services to parents in need is a good way to earn money online.
Speak to your neighbors to see if they need a cheaper babysitter or daycare provider. This is a terrific place to start. Additionally, there are websites available today that might assist in connecting you with parents who require your services.
Although a fair starting wage is roughly $13/hour, if you have more childcare experience or reside in an area with a higher cost of living, you may be able to earn $20 or more per hour.
You could earn $40 to $60 per hour, say, if you are simultaneously supervising two to three children on a date night.
How to Make Money from Home as a Woman: Becoming a Virtual Friend
Making money as an online virtual friend is another way for women to make money. Your job as a virtual friend is to converse with those yearning for companionship online, and you can actually talk about anything. You converse with them virtually instead of in person via Skype, Zoom, etc.
If you're curious as to why this is even a thing, There are a variety of reasons why someone would find it necessary to talk with another person online. They may desire to talk to someone who shares their interests if they are reclusive, sad, elderly, disabled, new to the area, or just wish to speak with someone who has the same interests.
These people are merely searching for someone to chat with about movies, music, politics, literature, pets, and daily life.
Depending on the website where you sell your services, you can earn between $20 and $30 an hour as a virtual friend. Another benefit of this method of earning money is that you may set your own hours and turn it into a full-time job or even a side business.
How to Make Money from Home as a Woman: Bake or Prep Meal for Others
If you're a foodie and if you enjoy being in the kitchen and are skilled at making specialty foods, you may profit off this skill and start it as a business. By accepting customized baking orders for up to 20 hours each week, you may make $200–400 per month. Alternatively, you may prepare meals for your neighbors who don't have the time or desire to cook.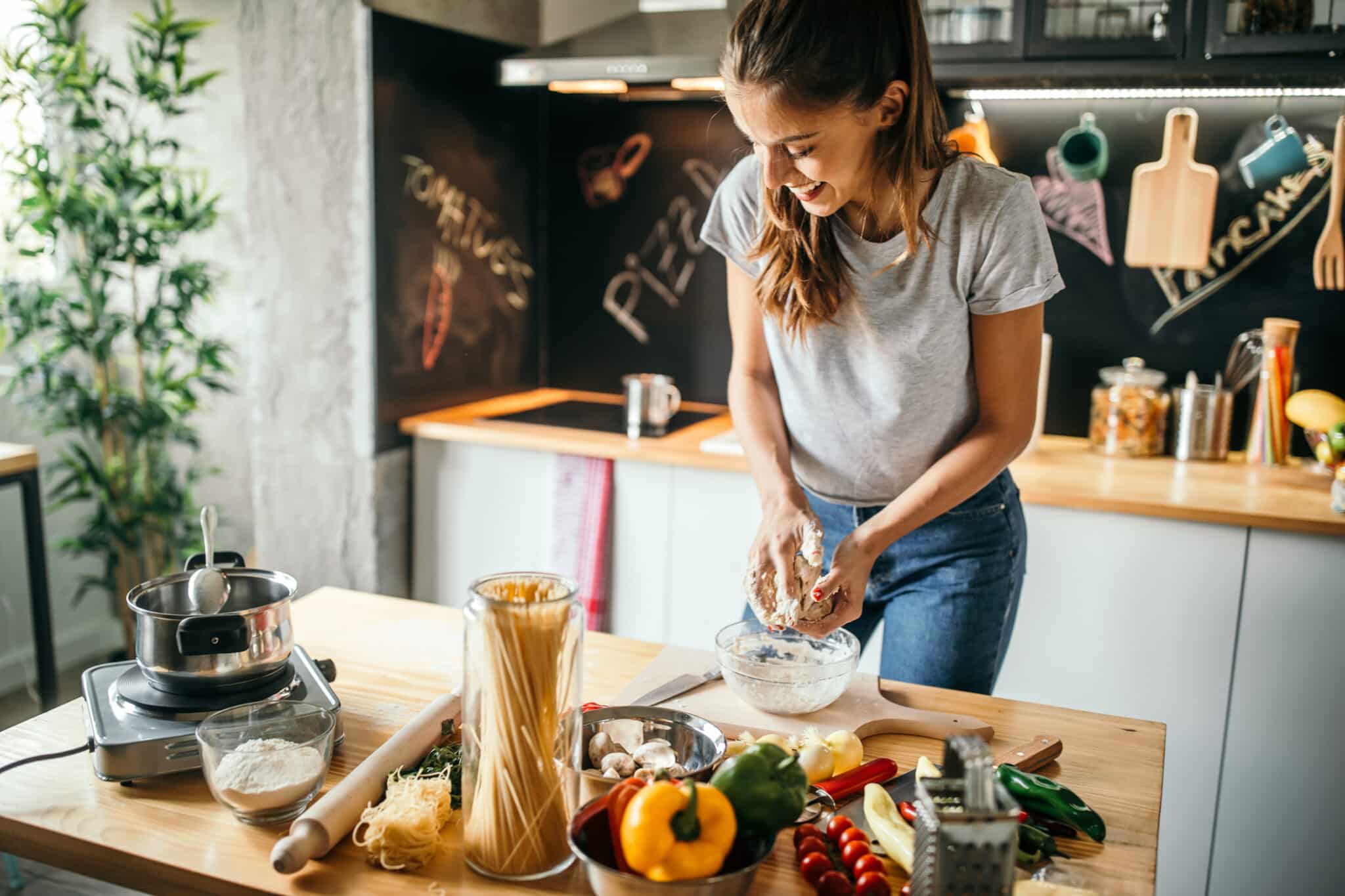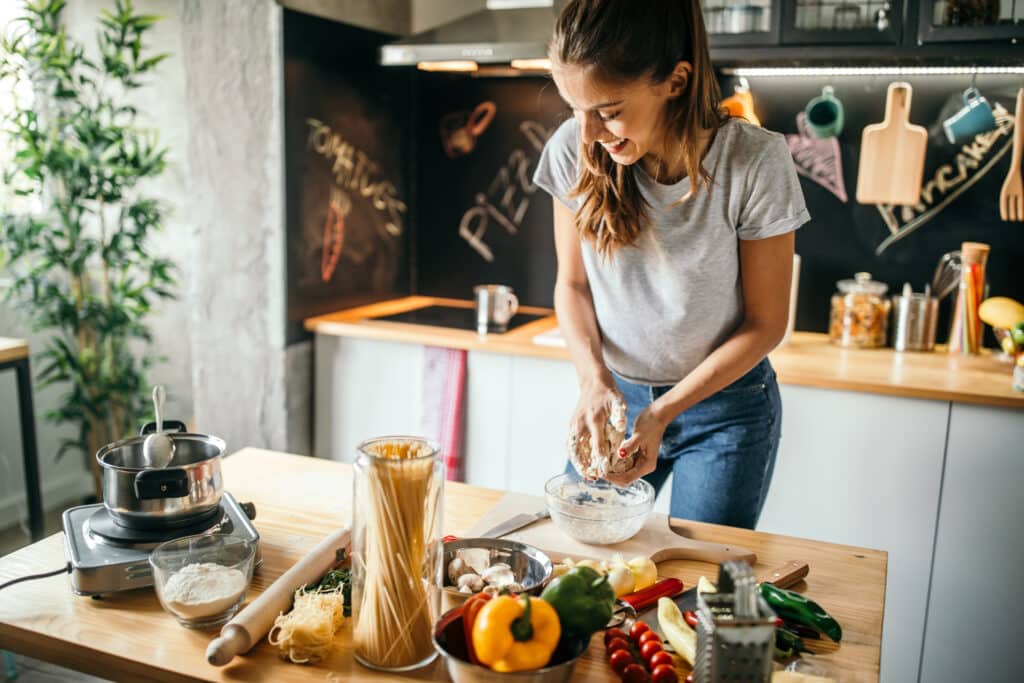 How to Make Money from Home as a Woman: Mentor Others
In essence, coaching or mentoring is teaching and assisting people in developing their life, abilities, and expertise in a certain field.
You're probably already aware of life coaches, who assist individuals in changing their perspective on life and getting it back on track; career coaches, who assist individuals in discovering their passions and locating fulfilling employment; and leadership coaches, who assist those in leadership positions in honing their skills.
Although these are the most well-known varieties of coaches, anyone can utilize their expertise and abilities to assist others advance in these areas.
Networking and starting your own business are necessary to become a coach. The good news is that web marketing has made it simpler than ever to accomplish this. You may create a website for your coaching business, showcase your knowledge by sharing relevant content, and interact with prospective customers on social media.
How much you can make as a coach will vary depending on the kind of coaching you provide and the volume of clients you have. However, in every situation, you have the option of raising your hourly rate as you gain expertise and receive positive client feedback.
How to Make Money from Home as a Woman: Oversee Social Media Accounts
You probably already know how much labor it can be to moderate social media if you've ever participated in a sizable Facebook group. For this reason, a lot of business owners and online retailers contract out their social media management. Not only do comments on social media need to be moderated, but it's also important to maintain activity on your Facebook, Twitter, Instagram, YouTube, and/or TikTok accounts, among others.
As a result, you will be expected to regulate, post, develop a vibrant community, make advertisements, and/or boost sales, as a social media manager. All of this will assist a business in reaching a wider audience and converting its followers into a thriving community.
This is undoubtedly a developing industry that is worthwhile pursuing because demand for social media management is rising along with the amount of internet businesses in existence. You can earn anything from $45,000 to $95,000 per year as a social media manager.
How to Make Money from Home as a Woman: Transcribe by the Hour
Many creators need transcribed versions of their work because there are so many movies, YouTube videos, and podcasts, so they typically contract it out. Working as a transcriber is not only a great method to earn but also to practice your typing skills. Transcribing audio might earn you $15 to $30 per hour.
How to Make Money from Home as a Woman: Start a Garden and Sell Your Produce
Get paid for your green thumb if you have one. One of the simplest ways to earn money from home—and one that is also quite satisfying—is to start a garden and sell the vegetables locally. Start by inviting locals to check out your website or promoting your side business on social media. You can categorize your produce by food item or assemble grocery boxes for buyers who are prepared to stock up each week.
How to Make Money from Home as a Woman: Play Online Games
Show off your skills by playing online games, but don't worry because there are also games that don't need you to be a pro to participate. Playing video games may be a terrific way to unwind, particularly if you can get paid for it. Create a side business based on your gaming interests if you have a gaming setup or smartphone.
A few services that pay between $10 and $15 per hour for playing video games include Cash Crate, Appcent, and Applike. See how much money you can make simply having fun by sitting down and relaxing.
How to Make Money from Home as a Woman: Teach Online Music Lessons
Perhaps you've taken music lessons as a kid, too. Well now you can do it online and this time you'll be the one teaching someone else.
Online drum lessons, piano lessons, and guitar lessons can all be given to students in your neighborhood. This side job could fit into your routine and be listed on your résumé. Not only is it therapeutic, it's also a great way to earn additional income while at home.
It's time to unleash your inner Chopin, Beethoven, or Yiruma!
How to Make Money from Home as a Woman: Start Investing
Investing could help you increase your money year after year, and depending on your risk tolerance, there are many different investment prospects. Property, stocks, mutual funds, commodities, and other assets are just a few of the numerous investment options available to you. It would be a terrific idea to start investing if you haven't already, if there is room in your budget for it.
Investing has a lot of perks, but it also has a lot of consequences especially if not executed properly. You can check out our previous article titled 6 Common Investment Mistakes of Newbie Investors to help guide you as you start (or continue) your investing journey.
If you want to learn more about investments, you can read our articles such as best investment options for Australian expats in 2021, what are the best investment options for Canadian expats in 2021, what are the best investment options for UK expats in 2022, and how to invest in the S&P 500 from outside America.
We also have reviews of Investors Trust Access Portfolio, Novia Global, Dominion Capital Strategies Guernsey, Custodian Life, St James Place fund, Evelyn Partners, Sarwa Dubai, HSBC Expat, Ardan International, and Investors Trust S&P 500 Review.
know that there are a lot of materials that can help you with your investments and guide you in every step of the way if that's what works for you. I can also be that guide, so don't be afraid to reach out to me if I can advise you in your financial decisions.
How to Make Money from Home as a Woman: Final Thoughts
There are so many ways on how to make money from home as a woman, especially with the rise of remote work opportunities. You only have to look for the best side hustle or hustles that suit your skills, availability, and financial needs.
Pained by financial indecision? Want to invest with Adam?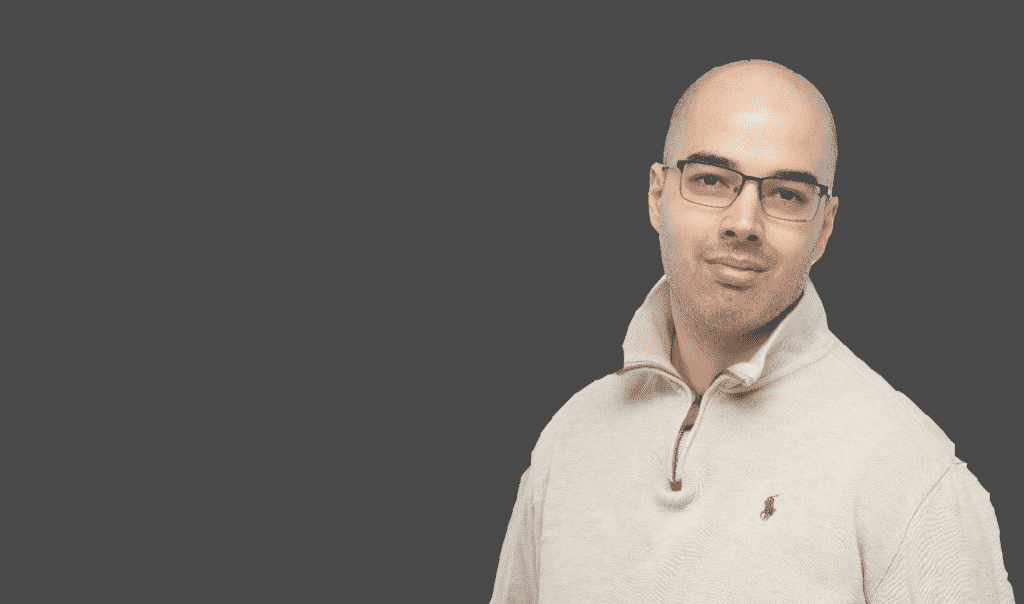 Adam is an internationally recognised author on financial matters, with over 583.9 million answers views on Quora.com and a widely sold book on Amazon and a contributor on Forbes.