(Please contact me at advice@adamfayed.com if you have any questions about this article or want to invest)
There are essentially two ways somebody can retire early. One is well known. Start saving and investing early. The below graph looks at how, assuming a 7% average inflation adjusted return (which is standard. The US markets have historically produced 10%-10.5% before inflation and around 7% after inflation).
| | | | | |
| --- | --- | --- | --- | --- |
| Amount saved per month | 5 years | 15 years | 30 years | 40 years |
| $200 | $14,319 | $62,572 | $235,212 | $528,024 |
| $1,000 | $72,010 | $318,811 | $1,227,087 | $2,640,124 |
| $,2000 | $144,021 | $637,622 | $2,454,174 | $5,280,249 |
Despite the fact that compounding is well known, a lot of people might be surprised by some of these numbers.  Somebody who starts investing in their 20s, could easily become a multi-millionaire by their 50s and a multi-millionaire by their early 60s inflation adjusted for todays prices, without needing to be rich. Certainly some were surprised when this secretary became a multi-millionaire and donated her money upon death.
However, human nature gets in the way.  Few people save early, unfortunately, even if they can.  Marketeers try to convince us that we will be happier if we spend money to try to impress people we don't even like.  Get rich quick schemes are abound.  As Warren Buffett said, getting rich quick is hard.  Getting rich slow is relatively easy.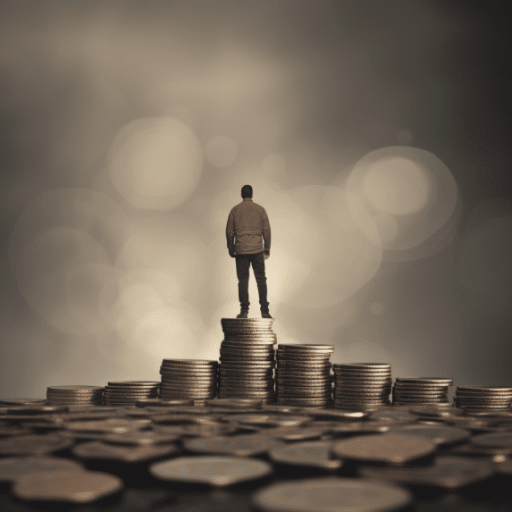 But sometimes life gets in the way, even for people who did the correct thing.  Divorce, disability and redundancy may occur.  What can people do in this situation?  One option is to retire overseas.  Numerous articles have listed the cheapest places to retire overseas.
Based on a safe withdrawal rate of 4%, even a $528,024 retirement pot, could give a retiree an income of $21,120. Living overseas isn't always cheap. Certainly health insurance won't be cheap for a retiree. Before living overseas, it is always sensible to visit the place you plan to retire, perhaps spending 1-2 months there. This will help you understand how much you really need to budget for.
Above all else, it makes sense to review your portfolio before retiring, to ensure it will meet the 4% withdrawal test.