For those looking to retire abroad, Costa Rica is a top choice.
Attracted by the country's natural beauty, the warmth of its people, and the tropical climate, many, or about 10% of Costa Rica's population of over 5 million people, are foreigners.
As a response to the global pandemic, Costa Rica has introduced new initiatives aimed at helping foreigners settle there, work there, and enjoy the country's culture. The new digital nomad visa and the its amended statute are two examples of these initiatives.
In this article, we will discuss how you can retire in Costa Rica, the benefits of doing so, and all the details and information you might need to start.
If you want to invest as an expat or high-net-worth individual, which is what I specialize in, you can email me (advice@adamfayed.com) or use WhatsApp (+44-7393-450-837).
Why retire in Costa Rica?
In addition to its pleasant climate all year round, Costa Rica boasts a welcoming community, easy-to-navigate immigration policies, top-notch medical facilities, a democratic government, and a secure environment. Many retired couples claim to enjoy a comfortable lifestyle on $2,000 per month.
Costa Rica has been a popular destination for international residents for over 30 years due to its beautiful landscapes, mild year-round climate, and friendly population.
All around the country, you can find thriving expat communities. To put it another way, everything is "set up" for you to do things like ship your belongings, use the healthcare system, buy a home, and so on. Moreover, if you stick to this tried-and-true method, adjusting to your new life will be a breeze.
The country is little, hardly bigger than West Virginia. Costa Rica, however, is remarkable in its diversity of topography, climate, and culture. The southern Pacific coast, also known as the Southern Zone, is home to lush rainforests, rugged beaches, and quaint fishing settlements.
In addition, there is a broad selection of suitable housing accessible in most areas. Due to its low cost of living, proximity to North America, and availability of high-quality healthcare services, Costa Rica is frequently listed as one of the best places to retire abroad.
Abundance of wildlife and natural beauty
More than a fourth of Costa Rica is protected as national parks and wildlife refuges, earning the country international acclaim for its commitment to environmental protection. Furthermore, most of the time, renewable energy sources are used to power the system.
It is no surprise that this crown gem of Central America is also one of the world's most biodiverse regions, given the wide range of climates and terrain found there.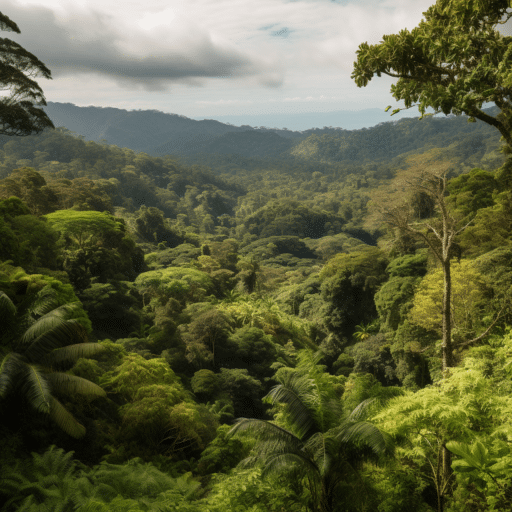 Despite just containing 0.03% of Earth's landmass, the country is home to an estimated 5% of all known species.
This natural environment is everywhere in Costa Rica, making it a leader in eco-tourism and sustainable lifestyles. You'll be living in close proximity to sloths, capuchin monkeys, toucans, and scarlet macaws.
Excellent public healthcare and education systems
Universal primary and secondary education as well as a literacy rate that ranks among the highest in the world are both direct results of the government of Costa Rica disbanding its army in 1948.
This resulted in one of the best public healthcare systems in Latin America, which guarantees medical treatment to all legal residents and citizens.
Private systems allow you to use cash or insurance to cover costs, while public systems are operated by the government and are automatically accessible to citizens and legal residents alike.
Expats in Costa Rica generally spend far less for medical treatment than they did in their home countries.
When it comes to healthcare, two different types of health care systems can be found in Costa Rica.
You pay between 13% and 15% of your reported monthly income to the Caja Costarricense de Seguro Social insurance program after establishing residency through one of the regular processes (Pensionado, Rentista, or Inversionista).
After which, legal residents can use this national healthcare program, without being subject to age limitations, copayments, or exclusions due to preexisting conditions.
Popular private healthcare plans from other countries can be purchased for substantially less than the equivalent plan in other countries. Private healthcare is of the highest quality as well.
Expats in particularly good health may opt to forego health insurance in favor of paying for their own medical care out of pocket.
When compared to the cost of the same treatment in the United States, medical care in Costa Rica can save you as much as 40 percent.
The average cost of a trip to the doctor is $50, while that of a specialist is $80. San José, the country's capital, is home to some of Costa Rica's finest governmental and private hospitals.
Residents often weigh the pros and cons of self-insuring or acquiring private insurance in addition to public healthcare coverage.
It is significantly cheaper than equivalent coverage in nations like the United States, and it is available from reputable insurance firms through English-speaking local brokers.
Three private hospitals in the San José area have gained JCI accreditation, the highest international accreditation for medical facilities. Many different private clinics can be found all over the country.
The public system has over 29 hospitals and around 250 regional clinics, making it easy to access medical care no matter where you choose to make your home.
Plenty of exciting things to do
Costa Rica's appeal is also suitable for residents who wish to adopt new, exciting lifestyles. Fishing, surfing, snorkeling, golfing, hiking, horseback riding, pickleball, yoga, and many more outdoor pursuits are all accessible in this multiethnic country.
It is also no secret that retirees and expats in Costa Rica lead far healthier lives than they did back home. The temperature is in the moderate range, and as such is a good motivator for going outside.
There is no need to hibernate during the winter. Salsa dance, jungle hikes, beach walks, golf, surfing, and mountain climbing are just a few of the many physical pursuits available in this dynamic country.
Fruits, vegetables, and fish are all plentiful as well. Fast food restaurants and processed food options are rare in many rural areas. It is normal to start noticing an improvement in Costa Rica after adopting a healthier diet and increasing your level of physical exercise.
The availability of healthful dietary options, such as tropical fruits, vegetables, organic eggs, a plethora of seafood, and grass-fed beef, is also important. It is common for retirees to Costa Rica to shed extra pounds, lower their blood pressure, and cut back on their vices.
Great weather
Warm weather lovers can spend their time in the dry, tropical beaches of Guanacaste or the lush woods of the southern region and the Caribbean.
The Central Valley and San José's higher altitudes would be great spots to settle in if you are looking for milder weather. With twelve recognized climate regions and countless other variations, the United States accommodates a wide range of weather preferences.
Central Valley is home to thriving urban centers, such as San Jose, that are bordered by sugarcane and coffee plantations.
Expats have settled in the green hills rising from the shore of Lake Arenal, which is surrounded by mountains and is 33 square miles in size. Life on the Caribbean shore is easygoing and swayed by the beat of reggae music.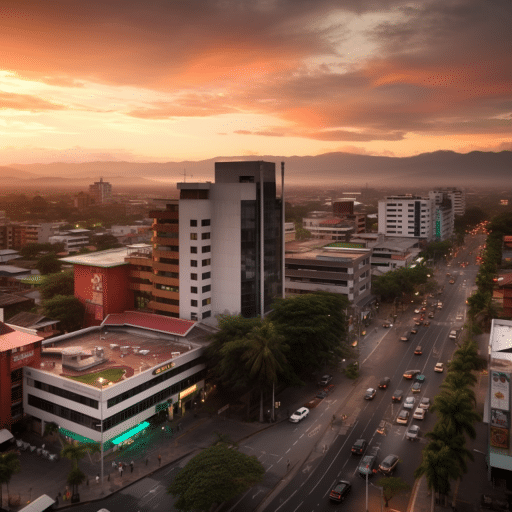 Costa Rica is located between the Pacific and the Caribbean, and it shares borders with Nicaragua to the north and Panama to the south. With a population of 4.9 million, the country is almost the same size as West Virginia. But for its size, Costa Rica offers a wide range of climates, landscapes, and ways of life.
In the midst of the rainy season (September–October), it might get extremely wet due to the rainy season. But the rain reduces dust and gives trees a breathtakingly lush green color.
It also replenishes yearly water supplies in drought-stricken areas and brings whitewater rivers up to their maximum levels. As a welcome departure from the typical year-round brightness, many new arrivals welcome the occasional day of rain.
Low cost of living
Affordable housing is available everywhere, whether you're looking to buy or rent. Costs for buying or renting a property with three bedrooms in Central Valley begin around $119,000.
A two-bedroom condo in a bustling town on the central Pacific coast is going for roughly $165,000, while the monthly rent is around $700. Such discounts are widely available around the nation.
A retired couple can have a pleasant, but not lavish, life in Costa Rica on a budget of about $2,500 to $3,000.
Expenses like rent for a two-bedroom apartment or house with North American-style facilities like air conditioning, food, entertainment, transportation, and healthcare are also factored in. A higher standard of living is possible if your monthly income is more than $3,000.
Thanks to its many amenities, Costa Rica is a top choice for retirees who want to spend their golden years making new friends and enjoying the outdoors.
How much do I need to retire in Costa Rica?
Planning ahead is essential, but retiring to Costa Rica has proven to be a great value for expats. Consult a financial planner if you want assistance saving for a retirement overseas.
Numbeo reports that in March 2022, a retired person in Costa Rica can live comfortably on about $600 monthly, or $7,200 annually, excluding rent. You and your spouse may retire comfortably on around $1,200 per month (before rent) if you choose to do so.
To add a city-center one-bedroom apartment would cost an additional $500 monthly. Adding it all together, a month's worth of expenses in Costa Rica comes to just $1,100.
How much money you will need to retire in Costa Rica depends, of course, on the kind of life you want to have.
Having the air conditioner on all the time or dining out every night will significantly increase your retirement budget.
Fortunately, the cost of living is much lower than in the United States, so your money will go much further if you choose to live frugally. If you shop at farmers markets and prepare most of your meals at home, you can feed your family of four for much under $200 per month.
When it comes to housing, most American retirees in Costa Rica opt to rent rather than own. Rent for a substantial house or condo in a major city often ranges from $330 to $750 per month. Larger residences can be found for $800 to $2,000 per month for those who need more space or who have more room in their housing budget. However, housing is often much more affordable farther from the heart of a city.
Buying a home is an option in Costa Rica, albeit it is much less frequent than renting. The price of a modest house might range from $75,000 to $300,000, depending on its size and level of finish. Utilities such as water, electricity, and trash collection can add up to an average of $75 monthly. The Internet in Costa Rica is reliable, and for roughly $50 a month you can get unlimited access.
Are there retiree programs for expats retiring in Costa Rica?
The Pensionado Program is designed specifically for retirees and should be your first choice as a resident.
A pension or retirement fund payment of at least $1,000 per month is required for eligibility. You will need to convert those monies into colones once they're in a Costa Rican bank account.
Afterward, you can get cash and use it while you are there.
The Rentista Program is the alternative immigration route you can take. Those without sufficient guaranteed retirement income may benefit more from this option.
Proof of either a $60,000 savings account or $2,500 monthly income for two years is required for consideration.
Once again, you will need to move the appropriate cash into a Costa Rican bank account before you may withdraw or spend them.
The Inversionista Program is the third and final option. For this, you will need to put down at least $200,000 in a legal Costa Rican business or property right away.
In addition to meeting financial requirements, each of these programs has an application cost of $250. In addition to the expenses for translation, notarization, and getting official documents, the consulate charges $40 each document for authentication.
Each renewal of your program status after two years will set you back $100. Every time you renew, you'll need to give the same proof of income and other paperwork. Three successive renewals will qualify you to apply for permanent residency.
How do I retire in Costa Rica?
Expats can enjoy the finer things in life at a reduced cost by retiring to a foreign country like Costa Rica. Costs for housing, groceries, and medical care are significantly lower than countries like the United States.
As a result, you can enjoy a comfortable retirement on a significantly smaller portion of your savings. If you put in the time and effort to prepare, the country is a great place to retire.
The Costa Rican level of life is among the most comfortable in all of Latin America. This is just one of the many attractions that make Costa Rica an attractive place for retirees to settle down, along with the country's stunning beaches, low cost of living, pleasant climate all year round, and diverse cultural offerings.
First and foremost, a Pensionado Visa, or retirement visa, is required to retire in Costa Rica.
The Pensionado Visa is only available to those who are guaranteed a lifetime pension of at least $1,000 per month. Retirement income can come from a variety of sources, including Social Security, annuities, retirement funds, military pensions, and others. There is no mandatory retirement age in Costa Rica.
To apply for a retirement visa in Costa Rica, you must provide the following materials:
A letter explaining why you want to live in Costa Rica. Include the lawyer's full name, along with their nationality, age, occupation, and address in the request letter. The letter needs to be notarized or signed by an immigration official.
Two recent photographs. The photo should be passport size, with you looking straight into the lens.
An application that has been filled out and signed. The Costa Rican immigration services or the embassy or consulate you are applying to will supply you with the application form.
Official Ministry of Public Safety documentation proving fingerprint registration. Children under the age of 12 are not eligible for this.
Certificate of birth issued by the nation of birth, with an official annotation attesting to its authenticity (not older than six months).
A certificate of no felony convictions during the past three years from either your native country or the nation in which you have been a legal resident for the past year and a half. A Federal Criminal Background Certificate issued within the past six months is required for U.S. candidates.
Passport page photocopies. Copies must be certified by the official or a Public Notary and checked against the original.
Government-issued pension that lasts for the rest of your life. Proof that your monthly pension will be greater than $1,000, as certified by the appropriate authorities.
For dependents in tow: Send in paperwork to back up your claim of dependence, including a marriage license, birth certificate, or medical records.
The receipt for the fee. The receipt for the payment should be included with the other paperwork.
Each page included in the residency application costs between $1.25 and $2.50.
Please be aware that the Costa Rican Ministry of Foreign Affairs requires all documents issued outside of Costa Rica to be legalized and validated or apostilled before being accepted for use in the country.
Any legal paperwork issued in a language other than Spanish will require an official translation certified by a Public Notary.
A retirement visa for Costa Rica can be obtained in one of two ways: in Costa Rica's Immigration Service, or in an embassy or consulate of Costa Rica.
Apply for your retirement visa at the Costa Rican Department of Immigration if you are already in the country. You must submit your application using the Department of Immigration's central or regional Platform of Services. The steps are as follows.
Fill out the required paperwork completely. You will have 10 days to submit any missing paperwork. If you need more time to gather the necessary materials, you can ask for an extension of the deadline by submitting a written request.
Deliver the paperwork to Immigration and Customs Enforcement. The files will be checked and entered into the system after they have been submitted.
Look over your application again. You will get paperwork detailing your name, filing number, and the files you have supplied. You should check everything over to make sure everything is accurate.
Hold tight as you anticipate a visa decision. The agency's typical decision-making time frame is 90 days. If you provide a fax number, you will be notified of the outcome via fax. If you did not, you can check the status of your application by visiting the Platform of Services in person.
If you are outside the country, applying for a retirement visa to Costa Rica can be done at any Costa Rican consulate or embassy.
Make an appointment with the Costa Rican consular office that is closest to your residence. In some cases, you may need to make a personal appearance or make an inquiry before proceeding.
Finish the paperwork on the list. When submitting an application, be sure to include everything that has been requested of you. Please review the list of "Documents for a Costa Rica Retirement Visa" below.
Finish the application. The Costa Rican embassy, consulate, or immigration office is the place to go to obtain a retirement visa application. Get this form filled out and included with your application.Make sure there isn't anything vital missing by double-checking all of the paperwork.
Send in your application and patiently await a response. Bring anything the embassy/consulate asked you to bring on the day of your appointment. A response to your application could take up to 90 days to come through.
Each candidate must pay $50 for a retirement visa to Costa Rica. The Costa Rican Immigration Department has offered a bank account where the fee can be wire transferred. To pay the retirement visa fee, the consulate or embassy will give you the necessary banking information.
You can stay in Costa Rica for up to two years with a Pensionado Visa. Your retirement visa is valid for two years and can be renewed after that. You'll need to show that you're making at least $1,000 every month.
You can also move your family to Costa Rica with you if you apply for a retirement visa. Members of your immediate family that qualify to apply alongside you are:
The one you're married to.
Young adults who still live at home but who are not married.
Adult children who rely on you or your spouse for financial or medical support because of a disability.
You can apply for permanent residency after three or more years as a temporary resident, and your status will be renewed every five years.
How should I plan for retirement in Costa Rica?
Planning for retirement and deciding which nations are ideal to retire to involves numerous considerations. First of all, how much cash do you have available?
If your budget is in order, what options do you have for medical care? Does your current health insurance cover medical treatment in another country?
Expatriates planning their retirement should give some thought to the country that will best suit their interests and preferences as well as their financial resources.
Do they yearn for the serenity of the country, where they can escape the madding masses periodically, or the excitement of the city, where they may experience both urban and rural settings?
Would they rather live in a warm climate all year round, or would they like to experience both hot and cold climates? How important is it for them to start over somewhere where nobody knows them, or is it more important to them to be close to family and friends who can drop by often?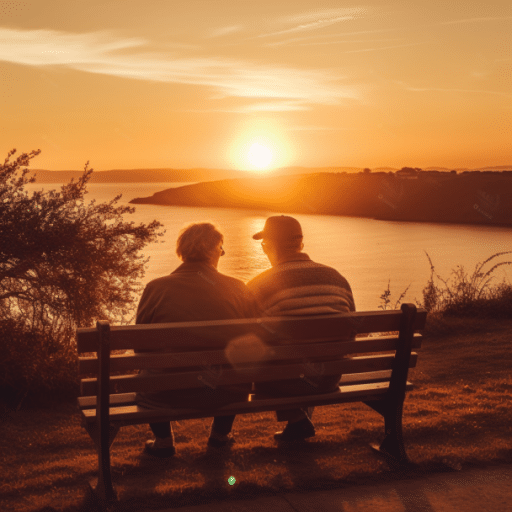 Moreover, going there on vacation and actually settling down there are two different things. Stay as long as possible in the potential neighborhoods and hotels to obtain a sense of the local culture.
Plus, go there when the weather is different. Make an effort to visit at least once when conditions are the worst possible, such as during a dust storm in the desert, a monsoon, or a long, dark winter.
After settling in, you can always up and leave. Check to see if there is a group or organization you can join that will help you adjust to life in the country.
Consider renting a home in the area you plan to retire to to make sure it meets your needs. If everything goes as planned, you can begin your home search.
Even if you retire somewhere exotic, you don't have to bring your money with you. When the economic and political climate in your home country is stable, it makes sense to keep investments like stocks, bonds, annuities, and IRAs there.
Especially if you're an American, this is of the utmost importance.
You will continue to be subject to the same levels of U.S. income taxation as if you were still a resident of the country unless you renounce your citizenship. Withdrawals from retirement accounts are still subject to income taxation, so you must report them on your tax return.
In order to ensure that you are in full compliance with domestic and international tax rules, it is highly recommended that you speak with a tax attorney or advisor before to your move and maintain regular contact with them while overseas.
Before deciding to relocate your wealth overseas, you should discuss the potential tax implications with a tax expert or legal advisor.
You can open a local bank account to receive regular transfers from your home bank account and to pay bills in support of your regular living expenditures.
Managing one's finances while on the road has never been easier than with the advent of online brokerage and banking accounts. However, keep in mind that there may be transfer limitations in certain nations.
Keep in mind that if your Social Security check is being mailed internationally, it may not arrive when you expect it to. Direct deposit could save you money on currency conversion and check-cashing fees, so it's worth considering.
Credit cards like Visa, MasterCard, and American Express provide yet another option for paying for everyday goods and services. For information on automatic payments, contact your credit card company.
Get in touch with your trusted financial planner before you start your retirement overseas to make sure everything is in order financially.
Bottom line
It is crucial to think about the country's culture, healthcare, and education system before deciding where to retire. Location in a country with a sizable expat population and friendly locals is essential.
If you are looking for a place to retire where all those criteria are met, Costa Rica is a great option.
If you are planning to become a Costa Rican citizen, then you have other questions to think about.
Clearly, there is much to consider before making the decision to apply for citizenship in your new country. How long you plan to stay, where you hope to retire, and how committed you are to being part of the local community are all important considerations.
If you plan to stay in the country for only a short time and do not have any deep ties to the community, it may not make sense to apply for citizenship.
If you plan on spending the rest of your golden years in this country, applying for citizenship and resident status could make it easier for your family and friends to visit without having to deal with visa issues or other red tape associated with entering another country as a foreigner.
Pained by financial indecision? Want to invest with Adam?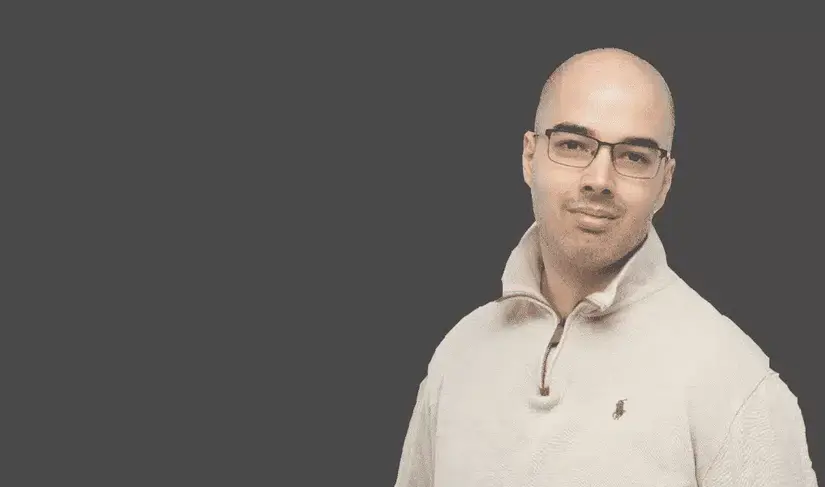 Adam is an internationally recognised author on financial matters, with over 694.5 million answer views on Quora.com, a widely sold book on Amazon, and a contributor on Forbes.