Retiring in Hungary is becoming an increasingly popular option for many people around the world.
Located in the heart of Europe, Hungary boasts a rich history, stunning architecture, and a vibrant culture.
In addition to its cultural attractions, Hungary also offers a high standard of living at an affordable cost, making it an attractive option for retirees looking to stretch their retirement savings.
With excellent healthcare facilities, a well-developed transportation system, and a range of recreational activities, Hungary has everything that retirees need to enjoy a comfortable and fulfilling retirement.
In this article, we will explore some of the key reasons why people would want to retire in Hungary.
If you want to invest as an expat or high-net-worth individual, which is what I specialize in, you can email me (advice@adamfayed.com) or use WhatsApp (+44-7393-450-837).
Why retire in Hungary?
Because of its location in the geographical crossroads of Europe, the country of Hungary is a veritable cultural melting pot for the continent.
Hungary's compact size of around 93,000 square kilometers makes it a breeze to travel across in a day. Hungary is a small country, but it has a wide variety of landscapes because to its slopes, lakes, and rivers.
Its capital, Budapest, is split by the Danube into two halves: the leafy, peaceful Buda on one side and the bustling, modern Pest on the other. It is no secret that Budapest is one of Europe's most visited cities.
Debrecen, the country's second-largest city, has seen a rise in popularity thanks in large part to the construction of a new airport there. Hungary's rural areas are home to numerous charming towns and countless quaint villages that evoke the country's rich cultural heritage.
There have been major shifts in Hungarian society over the past 30 years. It was a communist state that relied heavily on the Soviet Union for its survival.
After the fall of the Soviet Union and the end of communism, Hungarians were suddenly exposed to capitalism, but they were ill-equipped to deal with it.
As the country transitioned to a market economy, individuals with business acumen prospered while those who were unprepared suffered.
Hungarian membership in the EU began in 2004. Since then, Hungary's infrastructure and standard of living have both seen significant improvements.
Quality infrastructure
Balaton, one of Europe's largest lakes, makes Hungary an attractive vacation spot for visitors from all over the world. Throughout the year, expats can enjoy a variety of activities in Budapest and the rest of Hungary. In addition, it has some of Europe's lowest prices.
When compared to other European countries, Hungary's health care system offers comparable quality medical care at significantly reduced costs.
Some hospitals and medical centers, especially those in more central areas like the downtown of Budapest, have staff that speaks English to foreign patients.
Foreigners looking for a place with a high level of stability in their new home country often choose Hungary because of its status as a full member of the European Union.
The banking system is solid, and there is a comparatively low crime rate. In Hungary, corporations pay only a 10% tax rate.
Safe and accessible
It is common knowledge that Hungary is a tranquil and trouble-free place to visit. Crime rates in Hungary are consistently lower than the rest of Europe, so visitors can feel comfortable. According to the Global Peace Index, out of 163 countries, Hungary is the 15th safest.
Prestige film actors who have shot blockbuster movies in Hungary have raved about the city of Budapest. Tony Curtis, Angelina Jolie, and Tom Hanks were among the celebrities who praised the city's walkability, livability, and nighttime safety. Harrison Ford rode a bicycle alone through a series of small, out-of-the-way towns, occasionally stopping at the local watering holes.
Hungary has one of the lowest rates of drug-related criminality in Europe. Firearm ownership requires special permission and is extremely uncommon.
When it comes to the threat of natural disasters, Hungary ranks near the bottom of the list of countries. Even solo female travelers can have complete peace of mind.
Still, there are a few things you should know, as you would naturally do. Above everything else, just use your brain. In densely populated areas or on packed public transportation, pickpockets are a real threat.
Take the usual precautions with your valuables and official paperwork. Instead of hailing cabs on the street, call them or order them through a mobile app.
Taxi drivers often be paid a commission for referring customers to specific eateries. Scammers using the "three card trick" are still around to some extent. Do not fall for it; this is a con. You will lose this battle.
Before placing an order, make sure you check the menu and drinks prices. Prices, as in any other country, may be greater in popular tourist destinations than in more residential neighborhoods.
Budapest's nightlife is incredibly dynamic and thrilling. Just use your common sense and double check the bill if you need to when out at a pub or club.
Hungary's convenient location in the center of Europe is a major selling point for the country as a retirement destination.
The country's transport system is well-developed and simple to navigate. This comprises state-of-the-art transportation infrastructure like highways, trains, and air routes.
Travelers from Western Europe and North America should fly to Hungary. Budapest Airport, the country's primary international gateway, is its largest airport.
Most regions of the globe are serviced by incoming and outgoing flights. Budget airlines like Wizz Air and Ryanair provide frequent, low-cost service to and from Budapest, the country's capital.
In June of 2017, Ronan Air, a new airline based in Budapest, announced ambitions to launch regular service to 22 different foreign locations, many of which are in East and West Europe.
What is notable is that not just flights to and from Budapest Airport are set, but also flights to and from Debrecen Airport, Pécs Airport, and Szeged Airport.
If you are coming from a nearby European country, the country's well-organized train network provides domestic and international routes as well.
If you want to learn more about train travel from Budapest, see our article. The European Union has been instrumental in the improvement of Hungarian roads in recent years.
Hungary is situated near the geographic center of Europe and shares borders with several other countries. Vienna, Bratislava, Zagreb, Ljubljana, and Krakow can all be reached from Budapest in about five hours by car.
Do you need a bank account to retire in Hungary?
Opening a Hungarian bank account is recommended for those moving to or retiring in the country. Hungary's banking industry benefited from the steady stream of tourists from abroad. The majority of the workforce at most locations should be able to communicate in English, German, or both.
Naturally, you will need to provide the bank with some necessary paperwork. Make many copies of your documents; you will need them for dealing with the various forms of bureaucratic paperwork.
In Hungary, the criteria for opening an account can differ substantially amongst financial institutions. Citizenship status may also cause a shift. Those with European Union citizenship may have an easier time opening a bank account in Hungary than those from outside the EU.
A non-resident foreigner may open a bank account in Hungary at some banks. In some cases, you will only need your passport and another kind of identification. You may also need to provide a Hungarian mailing address.
However, in some banks, you may be required to prove your Hungarian residency before opening an account.
A passport, a Hungarian address card, and a valid residency or work permit (if applicable) are all need to open an account at one of these banks. A recent power statement could serve as a necessary piece of residency documentation.
There are several banks that will let you open an account from outside of Hungary without having to physically visit the location. Ideally, you would go to the branch in Hungary to open your account because this could be a cumbersome process.
Banking options for expats in Hungary
For instance, OTP Bank is one of the largest banks that welcomes international account opening. In order to open an account, they need you to send an email with the name of the city.
A form to open an account will then be mailed to you. However, in order to get your signature notarized, you will need to travel to the nearest Hungarian Embassy.
OTP Bank, K&H Bank, Erste, CIB, Budapest Bank, MKB Bank, Raiffeisen, and FHB are some of the most well-known and dependable big banks in Hungary, and they each offer a plethora of ATMs and physical locations to choose from.
An account opening fee, a bank card fee, and monthly account maintenance fees are the norm. Following these guidelines should make creating a bank account in Hungary a breeze. If you are prepared, opening a bank account in Hungary should not be difficult.
How do you apply for a Hungarian residence permit?
Every member of your household must apply for a residence permit if you plan to relocate to or retire in Hungary.
A residential permit is usually only good for one year, or until the Work permit expires, whichever comes first. You can apply for a tax card and a social security card once you obtain a permanent residency permit and an address card.
For citizens of the European Union
The registration card is required but a residence permit is not required for EU citizens. It is issued by the Immigration Office and is good for an indefinite amount of time. You are not required to apply for a new registration card in Hungary unless your registration status changes.
Whether or not you require a work permit depends on the bilateral agreements between your home country and Hungary.
You and your family will need to show documentation that you have a place to live, a job, and the money to cover your living expenses in Hungary.
Your Registration Card is only valid when presented alongside a valid government-issued photo ID and a passport. Your residence card will also be issued by the Immigration Office.
For people from outside the European Union
If you need a visa to enter Hungary, you can get one at the consulate during the first year. This is normally only good for a limited time following the date of your Schengen Area entry.
The final Schengen residence permit and the management of the address registration must be obtained in person at the Hungarian Immigration Office during this time.
The Hungarian Immigration Office begins issuing residence permits to non-EU citizens in the second year. Both your housing arrangement (i.e., rental agreement) and employment status (work permit and labor agreement/employment contract) must be verifiable. The whole thing may take up to 30 days.
Anyone who has lived in Hungary continuously for at least three years is eligible to apply for an immigration card. However, applicants cannot spend more than 90 days outside of Hungary every year. At the time of application, you must also be a permanent resident of Hungary.
An immigration card may be requested by eligible individuals after only one year. People who can trace their ancestry back to Hungary (via parents or grandparents) or who have had Hungarian citizenship for some time.
Those who have been married to a citizen or legal permanent resident of Hungary for at least two years.
The entire procedure may take as much as six months. The applicant may be brought in for a national security checkup as well as a review of their documentation, employment history, and living arrangements.
What are your expenses in Hungary?
Those looking to retire to Hungary will appreciate the low cost of living. Cost of living is inexpensive compared to the rest of Europe. There is free or low-cost access to healthcare and public education. One of Hungary's largest expenses is lodging, especially in the capital city of Budapest.
The cost of importing food products is also significant. However, if you shop for groceries in your neighborhood market, you can save a significant amount of money. At 27%, Hungary has one of the highest value-added taxes in all of the European Union.
By obtaining European citizenship or permanent residency, non-Europeans are no longer considered strangers within the Schengen area and are able to settle in any member state, work legally in any EU member state, and travel visa-free to over 150 countries.
It appears that students, businesspeople, and retirees are all drawn to Hungary.
Retiree immigration to Hungary is not straightforward, as it is to any EU country, but it is possible for someone with a focused plan. Immigrants can not expect much relief in 2021 because of a rise in the required minimum investment in government bonds that took effect on January 1, 2017.
This process made it possible to not only move to the country with the complete family on the basis of acquiring permanent residence but also to obtain Hungarian citizenship in just two years, with no complications and in a short amount of time. The rest of the status quo did not change.
What are my options if I want to retire with permanent residence?
Only a pensioner who can demonstrate financial security will be granted permanent residence in Hungary. There are various restrictions on why retirees can move to Hungary.
Investing in Property;
Prolonged care;
Spending money on the growth of Hungary's economy.
Retirees looking to immigrate to Hungary should begin by purchasing property there. Non-resident retirees cannot purchase agricultural land larger than 0.6 hectares in size.
The procedure for purchasing property is straightforward. First, retirees select a dwelling, and then they pay a 10% down payment on the home's entire price.
Contact the mayor's office with your passport and proof of prepayment after making the initial deposit. The property must remain frozen until the appeal is resolved and the owner is properly registered as a foreign national.
This is done to protect tenants from the landlord's dishonesty. The remaining 90% of the property price can be paid once the foreign resident has received approval from the mayor's office.
A long-term visa of type D can be applied for based on the passport of the property's new owner, which can be obtained after the purchase has been finalized.
The Schengen visa is provided to foreign retirees for a period of one year and must be applied for once the national visa has been obtained.
After one year, if the acquired dwelling is secure, the foreign resident is eligible to apply for a two-year extension of their residence permit. A senior can apply for permanent residency in Hungary after living there for three years on a temporary visa, and then for Hungarian citizenship after another five years.
Senior citizens who wish to get long-term care in Hungary may apply for permanent residence in the country.
A retiree may enter the Republic of Hungary for medical treatment if they receive a document from their treating physician stating that they need to have operations at sources (or other places) in Hungary.
A pensioner who has been a permanent resident of Hungary for more than eight years is eligible for full citizenship and all state payments and benefits.
For a substantial financial commitment, retirees can get permanent residence in Hungary. A payment of 300 thousand euros plus a one-time commission of 50,000 for an outsider to settle permanently in Hungary with his or her family and apply for citizenship under favorable conditions is possible.
By bolstering the economy in this way, the Hungarian government made the country more appealing to wealthy immigrants.
Traders' and the government's security concerns have been thoroughly addressed in the transaction process. While the bank is processing and verifying all paperwork, the investment money is frozen.
Once a decision has been rendered in favor of one side or the other, only then does he finalize the transaction by sending the funds to the ultimate beneficiary (the state) or returning them (to the owner).
Investing in Hungary in exchange for permanent residency is an attractive proposition because, after five years, the investor receives his whole investment back (less a one-time commission) and is released from all contractual obligations.
However, he still has the privilege of permanent residency and the opportunity to apply for citizenship at any time.
The alternative inversion route necessitates an outlay of non-recoupable costs in the amount of EUR 150,000.
In other words, whereas in the previous scenario, the investor would receive their money back after 5 years, in this situation, the non-U.S. citizen investor would not. In either situation, the person is granted lifetime residency.
After living in Hungary continuously for three years with a valid residence permit, you will be eligible to apply for a permanent residence permit. The residence permit is the foundation upon which permanent residence might be granted for a period of 5 years.
Permanent residency is quite similar to a residence permit, but it confers far more privileges on its holders. A person with permanent residency in Hungary has the same rights as a Hungarian citizen, including access to free public services like healthcare and education.
The plastic card proving permanent residence is valid for five years. It does not expire every year and must be renewed. Permanent residency in the Republic of Hungary requires a minimum of three years of continuous residence in the nation, among other conditions and justifications.
Permanent foreign residents must spend more than 270 days a year physically present in the country.
Where are the best places in Budapest?
Budapest, Hungary is a popular tourist destination. The Hungarian capital, Buda on the western side of the Danube and Pest on the eastern side, is home to a wide range of tourist attractions.
Visitors to Budapest, Hungary often go on to Vienna or Prague, both of which are within a few hours' train ride thanks to Hungary's central location in Europe.
The airport in the city has also seen significant growth in recent years, mostly as a result of the proliferation of low-cost European carriers. Check out our directions from the Budapest Airport into the heart of the city if you are flying in.
Budapest's tourism industry has flourished over the previous two decades. After the fall of communism, one of Europe's most attractive towns began to attract a growing number of visitors.
Many various architectural types may be found in Budapest's historic buildings, contributing to the city's reputation for architectural variety. In 1987, Budapest was designated as a World Heritage Site by UNESCO. Budapest will not disappoint history buffs with its many fascinating sites.
Except for that, the nightlife in Budapest is unparalleled. At any hour of the day or night, you can choose from a wide variety of restaurants serving some of the finest examples of Hungarian and international cuisine.
The VII district is where most of Budapest's famed ruin bars can be found. One of the best places to experience Hungarian nightlife is at the Szimpla Kert ruin bar.
There are twenty-three kerület (districts) in Budapest, each of which is separated by a section of the Danube. District I (Várkerület), District V (Belváros-Lipótváros), District VI (Terézváros), and District VII (Erzsébetváros) are some of the most desirable neighborhoods in all of Budapest.
Várkerület (Budapest Castle District) Area 1
The Buda Castle is in District I, also known as the Castle District (Várkerület). The original Buda Castle was constructed between the years 1247 and 1265 and is a popular tourist destination in Budapest. Through numerous modifications and numerous wars, the castle remained standing throughout the years.
If you are looking for a quiet place to stay in Budapest, this is one of the best neighborhoods to do so. Long strolls around Castle Hill are a great way to take in the sights of Budapest.
The historic Buda Castle, the picturesque Fisherman's Bastion, and the beautiful Matthias Church are all within easy walking distance from this location. There are also many restaurants, cafes, and shops in the area that are suitable for both couples and families.
District I is a great option for people looking for a tranquil and pleasant residence in Budapest, thanks to its breathtaking views of the Danube River and the city.
Belváros-Lipótváros (District V)
Tourists flock to District V since it is home to several noteworthy landmarks. The Hungarian Parliament Building is likely the most popular attraction in this area.
You can take a stroll along the banks of the Danube or the trendy Váci utca retail strip. There are also several affordable cafes and restaurants in this area.
If you are a shopper, you should stay in District V while visiting Budapest. The area around Váci utca and Fashion Street is filled with upscale boutiques, trendy designer shops, and posh shopping centers.
In addition to the area's posh boutiques, visitors can also peruse the wares of local artisans at one of the many nearby street markets, such as the Great Market Hall. In addition to being home to some of Budapest's best shops, the area's convenient location makes it a shopper's dream.
Vörösmarty tér, located in the center of the neighborhood, is a popular gathering spot and foodie hotspot. This is also the site of the Budapest Spring Fair and the Budapest Christmas Market.
Terézváros (District VI)
When visiting Budapest, one of the greatest neighborhoods to stay in is District VI (Terézváros). It is a lively area filled with various places to have fun.
This neighborhood is bisected by two major thoroughfares in Budapest: Andrássy t and Teréz kört. Its crossroads, known as Oktogon, is also an important landmark in Budapest. One of the world's oldest subway lines, the Line 1 that runs through Budapest, also passes through this area.
There are many places to eat and stay in District VI, and they are all reasonably priced. Some of its cheap eateries are open 24/7, making it a convenient place to get a bite to eat after work (particularly in the Oktogon district).
Even though Heroes Square (Hsök tere) and City Park (Városliget) are technically in the XIV district, they are nevertheless conveniently near by.
Erzsébetváros (District VII)
There are several synagogues and Jewish eateries in the Erzsébetváros neighborhood, which gives it the nickname "Jewish quarter" of Budapest.
It is in a convenient part of Pest, close to many attractions. Foreign visitors and partygoers frequently frequent this neighborhood since it is a fun and inexpensive place to mingle.
If you are taking a train to Budapest, you should stay in District VII (Erzsébetváros). The Keleti Station, in the adjacent VIII district, is conveniently close by. Erzsébetváros is so close to Keleti Station that the only thing separating the two is a street crossing.
Bars abound in this area, making it one of the greatest places in Budapest to experience the city's renowned nightlife. District VII is also home to the popular ruin bar Szimpla Kert, which sees a steady stream of visitors these days.
Other districts
You can also look into some other neighborhoods in Budapest besides the ones I just mentioned. If you are looking for something a little quieter on the Buda side, District II may be a decent option.
Particularly desirable is the region surrounding Margaret Bridge (Margit hd) and Margaret Island (Margit-sziget). Nature lovers visiting Budapest should make time to visit Margaret Island, located in the Danube.
Pest's District VIII (Józsefváros) is another option worth looking into. In recent years, this region has flourished, making it a popular option for vacationers. The greatest spots to stay in this neighborhood are around the Blaha Lujza tér, where the Astoria metro station is located.
How can an expat financial advisor help you retire in Hungary?
Due to its stunning landscapes, thriving culture, and low cost of living, Hungary is a popular destination for retirees from all over the world.
When it comes to retirement planning, though, it might be difficult to understand the local financial landscape. Therein lies the value of the services provided by expat financial planners.
Professional financial advisors for expats are well-versed in the nuances of international retirement planning. They can advise you on tax preparation, investment management, and estate planning, among other financial problems.
Expat financial planners can assist retirees in Hungary with a variety of services designed to help them get the most out of their retirement funds.
The Hungarian tax system can be a complex maze that can be greatly aided by the assistance of an expat financial adviser. The tax system in Hungary is rather intricate, with many brackets and rates applicable to various forms of income.
Financial advisors who specialize in advising expats can provide invaluable insight into tax planning strategies and help clients meet their tax responsibilities.
Expat financial planners are especially useful in the realm of investment management. Investors can take advantage of Hungary's robust financial sector and its many promising prospects.
However, expats who are unfamiliar with the local market may find it difficult to negotiate this environment. It is possible to find investment options that fit one's financial goals and risk tolerance with the assistance of an expat financial advisor.
Last but not least, estate planning is a topic that can be addressed by expat financial planners. When it comes to estate planning, the rules in Hungary may differ from those in a person's home country.
Financial advisors who specialize in working with expats may guide their clients through the maze of expat legislation and assist them find ways to minimize tax liability and safeguard assets.
For many retirees, Hungary is a fantastic choice. However, it might be difficult to find one's way around the financial system.
Those who hire an expat financial planner can rest assured that their retirement funds are being handled in accordance with their preferences and that they are making the most of available opportunities.
Pained by financial indecision? Want to invest with Adam?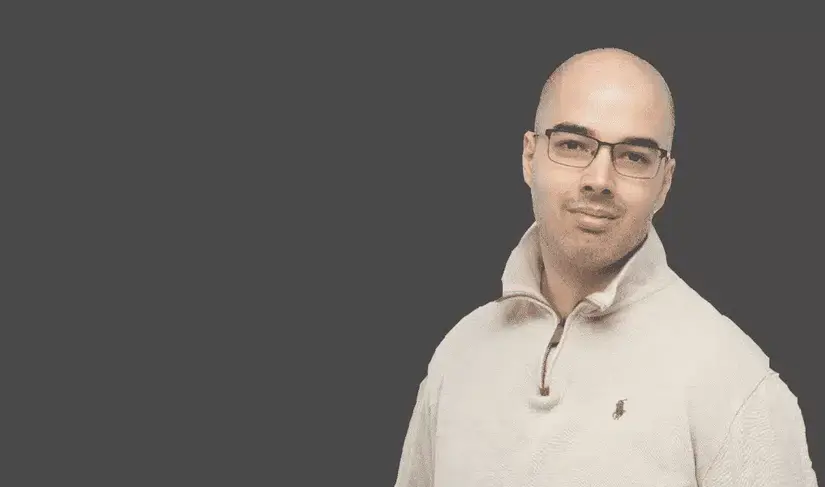 Adam is an internationally recognised author on financial matters, with over 669.2 million answer views on Quora.com, a widely sold book on Amazon, and a contributor on Forbes.