When considering where to retire in the Caribbean, St. Lucia should be high on your list.
St. Lucia is a small island nation located in the Eastern Caribbean. Known for its stunning natural beauty, rich culture, and warm hospitality, St. Lucia has become an increasingly popular destination for expats looking to retire abroad.
One of the main draws of St. Lucia is its tropical climate. With an average temperature of 80 degrees Fahrenheit year-round, the island offers an idyllic setting for those looking to escape the cold and enjoy the sun.
The island's lush rainforests, pristine beaches, and crystal-clear waters also make it a haven for outdoor enthusiasts. In addition to its natural beauty, St. Lucia offers a high standard of living at a relatively low cost.
The island's healthcare system is well-regarded, and its infrastructure is modern and reliable. The cost of living is also relatively affordable, with housing and food costs being significantly lower than in many Western countries.
Overall, St. Lucia offers a unique blend of natural beauty, affordability, and welcoming community that makes it an attractive destination for expats looking to retire abroad.
In this article, we will discuss how to retire in St. Lucia as well as explore all the relevant details you might need to make your retirement to the country a significant improvement to your life.
If you want to invest as an expat or high-net-worth individual, which is what I specialize in, you can email me (advice@adamfayed.com) or use WhatsApp (+44-7393-450-837).
Why retire in St. Lucia?
St. Lucia is one of the best islands in the Caribbean to retire on, thanks to its stunning natural scenery and high standard of living.
The island is known for its stunning natural beauty, including the towering Piton Mountains, pristine white sand beaches, refreshing waterfalls, lush tropical jungles, and breathtaking vistas.
Whatever your interests, St. Lucia has plenty for you to do, from golfing and boating and shopping and dining and drinking out to resting and going to the beach and hiking and attending festivals.
You can have a wonderful retirement in the Caribbean if you move to one of the top cities in St. Lucia.
Castries and Rodney Bay are great places to retire if you want to be around a lot of people and have fun. Soufriere and Marigot Bay are great places to retire if you want to slow down and enjoy the outdoors.
St. Lucia's real estate industry is booming and offers great housing choices because of the rising number of foreign residents.
St. Lucia has a relatively low cost of living.
In comparison to other countries, St. Lucia has a low cost of living. All of St. Lucia's local markets sell fresh fruits and vegetables, including oranges, onions, tomatoes, and potatoes, for a reasonable price. Beverages such as wines, native beers, and imported beers are inexpensive and more reasonably priced than in the United States.
Milk, meat, vehicles, and gasoline are just few of the examples of things that are more expensive because they are imported.
The cuisines of the world are represented superbly in St. Lucia. The island's restaurants have cuisine from all around the globe. Restaurants serving authentic cuisine from around the world may be found in Castries and Rodney Bay. St. Lucia's indigenous food is a fusion of French, East Indian, and British dishes and is delicious.
A three-course meal for two at a moderately priced restaurant would set you back about $29, while a similar meal at a more expensive restaurant will set you back about $5.
Moreover, St. Lucia has very cheap rent, far less expensive than the United States or the United Kingdom. A one-bedroom apartment in Castries's downtown may be rented for $480 per month, while a three-bedroom apartment would set you back $1,000.
One-bedroom apartments can be found for roughly $250 and three-bedroom apartments for $480 outside of the downtown area.
The real estate market in St. Lucia is both exciting and varied. Authentic homes and high-end properties are available for rent or purchase. Family homes, high-end villas, up-to-date condos and flats, quaint bungalows, and old colonial villas are all on the table.
St. Lucia real estate rentals range from $480 for a one-bedroom apartment in Castries to $1,000 for a three-bedroom unit in the same location. One-bedroom apartments can be rented for $250, and three-bedroom units for $480, when located outside of the downtown area.
Invest in St. Lucian real estate: a lovely island villa can be yours for as little as $200,000. Villas on the beach often cost $1,000,000+, but up-to-date condos and bungalows can be found for $300,000.
St. Lucia's tax system is also highly regarded. St. Lucia does not impose any taxes on wealth generated anywhere in the globe, including capital gains, inheritance, or estate tax. Personal income taxes, meanwhile, are taxed at progressive rates, with a cap at 30%
St. Lucia's excellent healthcare system
When planning for retirement, it's important to think about health care. The healthcare system in St. Lucia is excellent, thankfully. All of St. Lucia's cities and villages have health and wellness centers where locals can get medical care at no cost.
St. Lucia has one psychiatric hospital in addition to its three general hospitals, 33 health centers, and one private hospital.
However, medical care is paid for by private sources. In St. Lucia, there are several insurance providers to choose from who provide competitive rates on medical coverage.
Every nation on earth was forced by the pandemic to improve its healthcare systems. St. Lucia is no exception, and its administration has been aggressively attempting to improve the country's healthcare system since.
In order to handle any healthcare emergency, like Covid19, new healthcare facilities are constantly being built and hospitals are updating with cutting-edge equipment and amenities.
The country's residents will benefit greatly from the new and upgraded healthcare infrastructure in St. Lucia by receiving top-notch care that is nevertheless reasonably priced.
According to recent reports, St. Lucia's Ministry of Health, Wellness, and Elderly Affairs gave the St. Jude Children's Research Hospital a hematological analyzer and an immunoassay analyzer. Diagnostic testing will be enhanced at Vieux Fort, St. Lucia, thanks to the funding.
A haven of adventure
Saint Lucia is a cultural melting pot because of its varied past. Even though it has been mingled with African traditions that were brought over during colonial times, Carib culture still has a significant impact on the island.
Visitors will find Saint Lucia's culture to be distinctive because it combines elements of English, French, and Dutch culture with the others on the island.
When guests arrive in Saint Lucia, they can experience this culture and discover information about the many periods in the island's history.
Discover prehistoric Arawak archaeological sites or stroll around Vieux Fort's Old Town to get a sense of what life was like in Saint Lucia in the 17th and 18th centuries. The rich culture of Saint Lucia preserves the island's past.
The island is in a class of its own, and much of its unparalleled beauty can be attributed to its volcanic origin.
Mineral-rich soil creates plants with such lush growth that the island resembles more like a work of art than anything else. Boiling mud pools and Sulphur Springs were also created by volcanic eruptions hundreds of years ago.
The end result is a plethora of breathtaking natural treasures that are ideal for thrilling experiences.
Take in the lush, earthy aroma of the rainforest and breathe in the clean, island air. You'll develop a newfound love for the natural world. You can enroll in group excursions or design your own journeys.
Hiking the Gros Piton will help you reach new heights in your Saint Lucia excursions. You can hike the Eastern Nature Trail along the Atlantic shoreline if you prefer to keep your hiking at sea level.
Among the many excursions offered in Saint Lucia are ATV Tours, ziplining, and nature hikes. There are countless opportunities for you.
Just this 2023, the Saint Lucia Tourism Authority has officially approved the launch of a brand-new adventure program that combines all three climbs. Visitors are encouraged by the Saint Lucia Three Peaks Challenge to ascend each peak while on the island.
An escorted sequence of the three treks is offered by local experts and guides from The 758 Adventurers and can be scheduled over the course of your visit.
The three mountains in the Challenge are Mount Gimie (3,117 feet), Petit Piton (2,438 feet), and Gros Piton (2,618.9 feet). It is advised to climb Petit Piton first because it is the trickier and more technical task, requiring ropes to ascend some areas.
A very attractive Citizenship by Investment program
In 2015, St. Lucia began accepting applications for its Citizenship by Investment Program, otherwise known as a golden visa, which offers wealthy foreigners the chance to become full citizens of the island nation in exchange for a monetary contribution of at least US$100,000.
More than 140 countries do not require a visa for entry, making this program one of the most cost-effective and time-efficient options to obtain a second passport.
There are a variety of places to put your money, including the National Economic Fund, permitted real estate, business investments, and even government bonds.
How do you apply for a St. Lucia golden visa?
Saint Lucia was added to the list of nations that grant golden visas to wealthy expats. Since that time, St. Lucia has become a preferred destination for Golden Visa because of the minimal investment need and the advantages of the citizenship program.
The goal of St. Lucia's citizenship by investment program is to invest a certain sum of money in order to aid in the development of the nation.
You will also be granted citizenship in as little as 90 days. However, in order to apply for a Golden Visa in St. Lucia, you must be qualified for the scheme and possess sufficient funds to cover your investment.
How Do I Obtain a Golden Visa for St. Lucia?
If you invest between USD 100,000 and USD 3 million in one of the following investment choices, you may be eligible for a St. Lucia Golden Visa:
Investment in the National Economic Fund.
Investment in government bonds.
Investment in real estate.
Investment in businesses.
You must meet the minimum conditions, such as being over 18 and having no criminal convictions, in order to apply for the St. Lucia Golden Visa, in addition to making the investment.
Investment in the National Economic Fund
Donating to the National Economic Fund is among the least expensive ways to obtain citizenship by investing in St. Lucia. The required sum for a single applicant is USD100,000.
The sum increases to USD 165,000 if you are applying jointly with your spouse, and to USD 190,000 for a family of four.
Investment in government bonds
This investment option is comparable to the Covid Relief Bond in that it involves making a deposit into a government bond; in this instance, the minimum amount is USD $500,000.
The holding period for the non-interest bearing bonds is at least five years. Please be aware that if you apply with additional family members, the amount needed increases.
Investment in real estate
Additionally, St. Lucia grants citizenship in exchange for real estate investment. You must spend at least USD $30,000 on an authorized property to choose this option.
Luxury hotels and resorts, upscale shops, and other properties that the Minister and St. Lucia's Citizenship by Investment Unit believe appropriate are examples of approved properties. Before you may sell your property, you must hold it for five years.
Investment in St. Lucia enterprises
The Saint Lucia Golden Visa Program's enterprise investment option is the most expensive; you must invest at least USD 3.5 million in an authorized enterprise project. Additionally, your company has to add three new permanent roles.
You do, however, have the choice to form a partnership with others for this investment strategy. Each candidate must provide a minimum of USD 1 million, bringing the total combined contribution to at least USD 6 million. The joint venture must also add at least 6 permanent jobs to the workforce.
What is the process for applying for Citizenship by Investment in St. Lucia?
First and foremost, a marketing agent and a licensed agent is required if you want to apply for a St. Lucia golden visa, as you cannot begin the application procedure.
The St. Lucia government has approved marketing representatives to assist with the application and the required paperwork.
Furthermore, you must apply through licensed agents, who are authorized representatives who have already received official approval from St. Lucia.
Once you have secured the necessary connections, the St. Lucia Golden Visa application will then proceed to the review stage:
For your chosen investment, you must fill out the application forms and supply the necessary paperwork. Your application will be submitted to the St. Lucia Citizenship by Investment Program by your authorized agent.
After which, the application forms and the documentation you supplied will be checked by the authorities. The due diligence procedure will be completed by specialized authorities to ensure that all the information you submit is accurate and that you won't pose a threat to St. Lucia and its residents. Any more candidates will undergo the background checks and due diligence.
The reviewing Board will then receive the application and make a decision. The CIP will issue the certificate of registration required to submit an application for a passport to St. Lucia if the decision is favorable.
Remember that after your application is accepted, you have 90 calendar days to complete all of your investment's final payments. You have 60 days after your application is granted to pay all administrative expenses if you invested in real estate, government bonds, or a business.
The following papers are required for the St. Lucia Golden Visa:
evidence of processing and due diligence fees paid.
Form for document checklists (SLI1).
Form for authorized agents (SL2).
Form SL3, Statement of Alternate Citizenship.
Letter of confirmation for investments (SL4).
Application for citizenship in St. Lucia (SL5).
Your birth certificate, in certified copy.
Certified copy of name-change documentation, if necessary.
certificate of citizenship (where appropriate).
Card for permanent residence, if necessary.
military histories, if any.
Certificate with a photograph and signature.
six photos in passport format.
National ID card, if necessary.
a copy of each page in your passport.
Evidence of a home address (one document).
Certified copy of the wedding license, if applicable.
divorce decree certified copy, if applicable.
CV (for all applicants who are over 18).
letters of recommendation (from a lawyer, accountant, or other professional).
Bank letter of reference.
Each applicant's affidavit of support (SL7).
Academic credentials (for any applicant who is over 18).
police certificate (from each nation where you spent at least a year throughout the previous ten years).
copies of any visas you may have, certified.
certification of health (SL8).
For applicants who are enrolled in school at the time of application, official confirmation of enrollment.
custody records.
legal declarations from the non-accompanying parent for kids under 18.
a photo ID that has been certified and signed by the non-accompanying parent.
A certified translator must translate all documents into English, and you must include a copy of the translator's qualifications with the submission of the documents. You must also translate any seals that appear on documents that are in another language.
Additionally, the photos you submit with your St. Lucia Golden Visa application must have been taken within the previous six months and adhere to the following rules:
The photographs must be taken on a plain white background.
Your full face, including your ears and hairline, must be visible.
Sunglasses are not permitted.
You must keep your mouth shut and maintain a neutral expression.
The images cannot be altered in any manner.
The photographs must be around 35 x 45 mm in size.
One of your images must be related to your medical record, and two of your photos need to be certified.
Please be sure you make a copy of every document you send and save it.
You must provide additional due diligence and processing costs for the St. Lucia citizenship by investment program. Depending on the number of candidates, different fees apply:
Processing Fee for Single Applicants – USD 7,500 USD 2,000 Due Diligence Fee
Spouse – 5,000 USD $1,000 USD
Any extra dependents – each worth USD 5,000 or USD 1,000.
Although you are not obliged to pay for due diligence if you are a 16-year-old or younger applicant, keep in mind that processing and due diligence fees are not refundable.
A Saint Lucia Golden Visa typically takes three to four months to process. Applications can occasionally be held up by missing paperwork, but your lawyer will let you know if this happens.
The Saint Lucia Golden Visa program does not have a residency restriction. All application procedures can be finished while you are still in your home country, so you don't even need to travel to the country to apply for the visa.
Any family members that are yours or your spouse's may be listed on your application, along with your spouse:
young people under 21
Dependent minor children under 30
Children with disability, both mental and physical
Parents who depend on you and are older than 55
Parents who are reliant on you and have mental or physical problems (regardless of their age)
Unmarried child under 18 who has parental approval to travel with you to St. Lucia
Please be aware that if you apply with a sibling who is under the age of 18, you or your sibling may be required to attend an interview in St. Lucia or at a St. Lucian embassy or consulate abroad.
Citizens of foreign nations are permitted to hold dual citizenship in Saint Lucia. However, you are ineligible for both citizenships if your present nation of residency forbids dual citizenship. You might have to give up your prior citizenship in this situation, or you might decide not to apply for the visa at all.
Are there other options of getting a St. Lucia residence visa?
There are alternative ways to obtain a visa to visit St. Lucia besides making an investment.
Visitors from other countries can stay in St. Lucia for up to three months with a Single Entry Visa. Expats can stay in St. Lucia for up to a year if they have a Multiple Entry Visa.
In St. Lucia, you can apply for permanent residency after two years of maintaining a valid Multiple Entry Visa or Single Entry Visa.
St. Lucian citizenship can be applied for after seven years of continuous residence on the island.
St. Lucia has seen an influx of retirees and people moving there as a second home, particularly from North America. St. Lucia is one of the most desirable places to retire in the Caribbean because of its high standard of living and successful Citizenship by Investment Program.
St. Lucia has one of the most welcoming expat communities in the world, so you should have no trouble quickly connecting with others who share your interests. Golfing and sailing are two sports that have become more popular among St. Lucia's expat community.
Where are the best places to retire in St. Lucia?
St. Lucia, Caribbean paradise and home to the stunning Piton Mountains. St. Lucia has everything you might want, whether you choose to live in a bustling city or a quiet village in the jungle.
St. Lucia is a stunning island in the Caribbean with a population of 173,996 and a total land area of 616 square kilometers.
St. Lucia's beautiful scenery and good standard of living have attracted an increasing number of wealthy visitors. St. Lucia is a practical place to reside because English is the official language and the country has an international airport with connections to North America, Europe, and the United States.
The southern half of St. Lucia is less developed than the northern part, where the majority of the people lives. Soufriere and Marigot Bay are ideal for people who want to live in a more rural setting, while Castries and Rodney Bay are great for people who want to be closer to the action.
The area's white sand beaches, clear blue waters, gushing waterfalls, and verdant rainforests are sure to please nature lovers, while urbanites can take advantage of the area's many eateries, nightclubs, and shops, as well as cultural events like the Jazz and Arts Festival, the Atlantic Rally for Cruisers, and the La Margeurite Flower Festival.
Castries
Castries, the stunning capital of St. Lucia, is a thriving commercial and political center. It is the island's primary commercial port and home to numerous international and domestic companies.
There are numerous establishments offering financial and retail services in Castries. Castries is ideally situated for access to medical treatment, as it is home to two of St. Lucia's major hospitals.
Those in search of a wide selection of fresh foodstuffs will get what they need at the Central Market. Castries is home to a wide variety of excellent restaurants serving cuisines from all over the world.
Some of the island's nicest beaches are in close proximity to Castries, making it an ideal spot to unwind and get some exercise.
Rodney Bay
Rodney Bay is St. Lucia's major port and commercial center. As one of the Caribbean's finest marinas, it serves as a bustling center for a variety of recreational pursuits.
There are plenty of places to shop, have a cup of coffee, dine on international cuisine, and party the night away at the marina's numerous pubs and clubs.
Banks, grocery stores, spas, customs, and immigration offices are all conveniently located in Rodney Bay, allowing residents to live life without worry. Two major shopping malls may be found here as well: Baywalk and JQ Rodney Bay.
The Rodney Bay Marina has space for up to 120 yachts and numerous other boats. It's best to avoid getting wet at the Marina, although there are plenty of beautiful beaches and snorkeling areas nearby.
Marigot Bay
Marigot Bay is a sight to behold, and it has been called "the most beautiful bay in the Caribbean" by renowned American author James A. Michener. Marigot Bay is located just 4.15 kilometers (2.75 miles) from Castries, the capital.
It's perfect for those who want to slow down and enjoy life in the great outdoors. You may go snorkeling among vibrant coral reefs and relax on beautiful beaches in Marigot Bay. Kayaking is possible in Marigot Bay, which is also home to one of the island's largest mangrove ecosystems.
Marigot village, perched high above the bay, offers spectacular views and comfortable lodgings.
Soufriere
The southern St. Lucian town of Soufriere overlooks the island's Piton Mountains. Soufriere has one of the most stunning settings on the island, making it a highly desirable residential area.
Soufriere, which is less developed than its northern counterpart, is known for its easygoing vibe.
It's a paradise for outdoor enthusiasts, what with all the lush forests, gushing waterfalls, and stunning coastlines that surround the area. Hiking opportunities abound in Soufriere.
There are plenty of hot springs and mineral baths in the area, making it ideal for unwinding and revitalizing the body. Soufriere is home to opulent villas with panoramic views of the Piton Mountains and Caribbean Sea.
What else should I consider before retiring in Saint Lucia?
St. Lucia is a gorgeous and thriving Caribbean island, and it's become a favorite retirement spot for Americans and Brits alike. However, before making the transfer, expats should think about a few things to make the transition and retirement easier and more enjoyable.
When planning a retirement in St. Lucia, one must take into account the expense of living. The island is more reasonably priced than many others in the Caribbean, but it may still be out of reach for those living on a strict budget.
To guarantee they can retire in comfort, expats should look at the cost of living in their new home country, including the cost of housing, food, healthcare, and other necessities.
The cost of medical treatment is another major issue for the elderly. Although St. Lucia has a public healthcare system, its resources and quality of care are not always enough.
If they want to be sure they have access to good medical treatment, they should think about getting private health insurance. It is also crucial to investigate the island's specialist medical facilities.
St. Lucia enjoys year-round sunshine and pleasant temperatures due to its tropical climate. Even while this is a huge selling point for many retirees, it's crucial to weigh the pros and negatives of a hot and humid climate.
High humidity and the possibility of hurricanes and other extreme weather events are two things that expats should be ready for.
African, European, and Caribbean cultures have all left their marks on St. Lucia's vibrant and multifaceted heritage. In order to make a smooth transition, expats should familiarize themselves with local norms and practices.
Lifestyle options, such as hobbies, entertainment, and social possibilities, should also be taken into account while deciding whether or not to move to the island.
Finally, retirees planning to settle in St. Lucia should be familiar with the local law. This requires familiarity with local rules and the acquisition of any required visas or permits. In addition, pensioners living overseas need to think about estate planning and tax issues.
Should you hire an expat financial advisor to help with your retirement?
For many, retiring to St. Lucia is a long-held dream come true. The island has a pleasant tropical climate, breathtaking landscapes, and a laid-back way of life.
On the other hand, retiring abroad can present its own unique set of difficulties. That's why it's smart to employ an expat financial advisor to help you plan for retirement in a foreign country.
When planning your retirement in St. Lucia, it's a good idea to consult with an expat financial counselor to make sure you're in compliance with all applicable rules and regulations.
An expert advisor can assist you meet all of the residence, tax, and estate planning requirements set forth by the law. In addition, they may advise you on the local financial system and investment prospects.
You'll need to do some serious budgeting if you want to retire comfortably in St. Lucia. Making ensuring you have enough money to pay your bills can be difficult when living abroad, but a financial advisor who understands the needs of expats can assist. In addition, they can offer advice on how to save for retirement and how to make investments.
For retirees considering a life abroad, healthcare is a big consideration. If you're an expat, a financial advisor can assist you understand your alternatives for private health insurance and how to negotiate the local healthcare system. They can also advise you on how to budget for unanticipated medical costs.
Learning the local language and customs is essential before retiring abroad. You can get assistance with cultural adjustments and advice on fun things to do by consulting with a financial advisor that specializes in working with expats. They can also advise you on how to account for the rising cost of living in your retirement strategy.
You can relax in your retirement in St. Lucia if you hire an expat financial counselor. From the initial stages of retirement preparation through full execution, they can be an invaluable resource. To promote a happy retirement, they can also offer continuous guidance and support.
St. Lucia retirements can be great, but they demand careful planning and money management.
You may avoid the legal, financial, and cultural pitfalls of retiring abroad with the guidance of an expat financial advisor.
You can have a wonderful retirement on this idyllic Caribbean island with their help.
Bottom line, retirees in search of a tropical paradise will find plenty to love in St. Lucia.
But before you pack your bags, you should investigate the area's cost of living, healthcare options, weather, cultural norms, and legal framework. Retirees can make the most of their golden years on this stunning Caribbean isle with a little preparation and investigation.
Pained by financial indecision? Want to invest with Adam?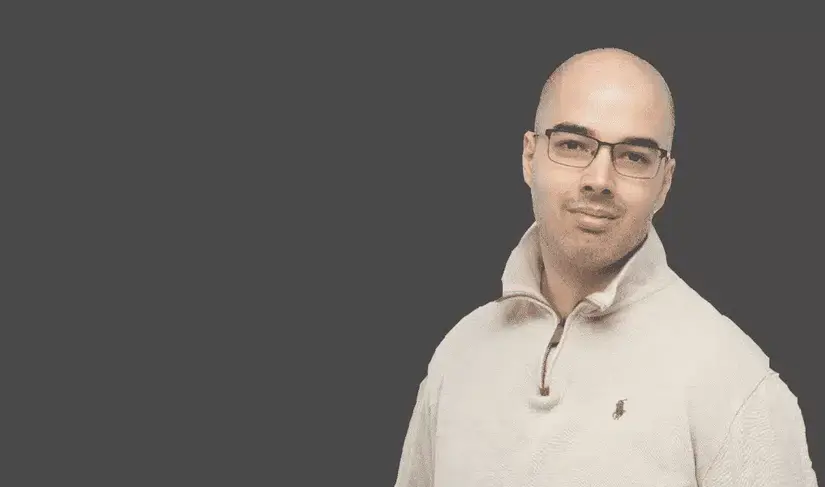 Adam is an internationally recognised author on financial matters, with over 669.2 million answer views on Quora.com, a widely sold book on Amazon, and a contributor on Forbes.