(This article was last updated on April 14, 2023.)
Let's discuss the ways to retire in Vietnam now that you're at the point where you wish to relax and enjoy your life after years of hard labor. It's always a challenge to decide where to spend this time. The following information will assist you in deciding whether or not to retire in Vietnam.
If you want to invest as an expat or high-net-worth individual, which is what I specialize in, you can email me (advice@adamfayed.com) or use WhatsApp (+44-7393-450-837).
Vietnam Brief Background
Vietnam is a Southeast Asian nation that has been influenced by China, India, and France. The country's official language is Vietnamese, a toned language with six different tones that can change the meaning of words. The writing system is based on the Latin language, but it has extra marks called diacritics to show tones.
Confucianism has a big impact on Vietnamese society because it stresses respect for authority, schooling, and family values. Buddhism, Taoism, and animism are some other cultural factors.
You can enjoy rice, noodles, fish, and different kinds of foods if you retire in Vietnam. The food is known for using fresh herbs and spices.
Is there an expat community in Vietnam?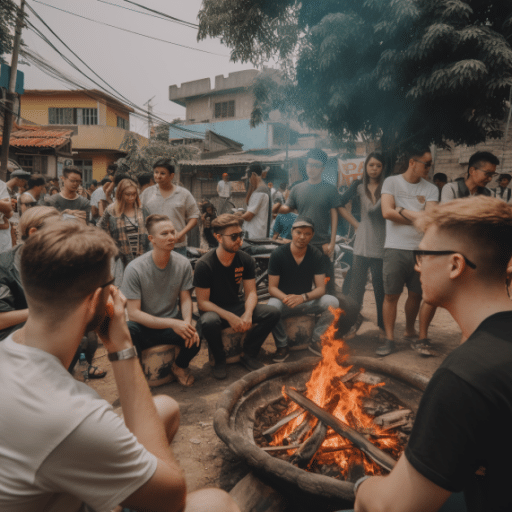 The expat community in Vietnam is varied and increasing. The country's inexpensive cost of living, lively culture, and gorgeous surroundings attract many foreigners.
Vietnam's biggest expat communities are in Ho Chi Minh City (formerly Saigon) and Hanoi. These cities feature foreign schools, Western-style supermarkets, and many restaurants and cafés for expats.
In coastal and central highland towns, expat communities are also found. Expats typically connect over outdoor activities or cultural events in these little towns.
Expats are polite and accommodating, and numerous organizations and clubs assist newcomers acclimatize to life in the country, which is a bonus if you want to retire in Vietnam. Expats also find it simple to make friends and mingle with locals in Vietnam.
Healthcare in Vietnam
Does Vietnam have good healthcare?
The healthcare system in Vietnam has improved significantly in recent years, with increased investment in facilities and services. However, there are still many challenges and disparities in terms of access as well as quality between urban and rural areas, and between public and private healthcare providers.
Public healthcare in Vietnam is heavily subsidized by the government and is generally affordable for locals. The downside is that they can be overcrowded. The quality of care can vary widely depending on the facility and location too. In contrast, private healthcare providers in Vietnam offer higher-quality care, but at a significantly higher cost.
For expats retiring in Vietnam, access to healthcare can vary depending on their situation. There are certain firms who provide health insurance coverage as part of their benefits package. This can really help cover the cost of medical care for workers who live paycheck to paycheck. There are also international health insurance plans available for expats, which can provide coverage for both routine medical care and emergencies.
Expats in Vietnam can access both public and private healthcare providers, depending on their preferences and needs. Many private hospitals and clinics in Vietnam cater specifically to expats, with English-speaking staff and facilities designed to meet Western standards.
However, the cost of private healthcare can be significantly higher than public healthcare, and expats should be prepared to pay out of pocket or have comprehensive health insurance coverage for their retirement in Vietnam.
Taxes in Vietnam
Who is considered a tax resident in Vietnam?
To meet the residency requirements for tax purposes in Vietnam, an individual must either stay in the country for a continuous period of 183 days or more during a calendar year or within any 12 consecutive months from the date of arrival.
Alternatively, an individual must possess a permanent residence in the country, which could be a registered address recorded on a permanent/temporary residence card, or a rented house with a lease term of at least 183 days within a tax year, particularly for foreigners.
According to PwC, tax residents in Vietnam are obligated to pay Personal Income Tax (PIT) on all of their taxable income earned from sources within and outside the country. This means that if a person is considered a tax resident, they are required to pay taxes on their income regardless of where it was paid or received from.
Employment income for tax residents is levied on a progressive basis, meaning that the tax rate increases as the income level goes up. On the other hand, non-employment income for tax residents is charged at varying rates depending on the type of income received.
Non-residents who work in Vietnam or receive Vietnam-related income during the tax year are required to pay PIT at a flat tax rate. Non-employment income for non-residents is levied at different rates. However, this taxation may be subject to the provisions of any applicable Double Taxation Agreement, which is a bilateral agreement between two countries that aims to prevent double taxation of income that is earned in both countries by the same person.
So, the tax liability of non-residents in Vietnam may be influenced by the treaties between Vietnam and their home country.
Taxes are also applicable once awards and stock options are sold. During the sale, Personal Income Tax is levied on employment income and non-employment income.
For employment income, the tax rate varies progressively for tax residents, whereas non-residents are subject to a flat tax rate of 20%. For non-employment income arising from the sale of shares, a rate of 0.1% is levied on the sales proceeds.
Vietnam also imposes a value-added tax (VAT). However, net wealth or net worth is not levied.
Given the intricate nature of tax filing obligations concerning equity compensation, it is highly advisable that you seek additional guidance prior to making any deals.
Banking in Vietnam
In recent years, the Vietnamese financial sector has experienced tremendous modernization and expansion, with greater investment in technology and infrastructure. In Vietnam, there are several banks, both domestic and foreign-owned, that provide a variety of financial goods and services.
Vietnamese banks are typically secure and reputable, with the State Bank of Vietnam, the country's national bank, providing strict regulatory monitoring. Individual depositors may also purchase deposit insurance, which provides protection up to a specified sum in the event of a bank collapse.
However, the Vietnamese financial system remains rather complicated and bureaucratic, with many transactions requiring many papers and signatures. Some expats have encountered problems or delays in conducting financial transactions, particularly if they do not understand Vietnamese or are unfamiliar with the local banking system.
Online and mobile banking have become popular in Vietnam in recent years. This makes it simpler for consumers to access and transact without visiting a branch.
Can foreigners open a bank account in Vietnam?
It is possible for a foreigner to open a bank account in Vietnam. The process and requirements may vary depending on the bank and the individual's specific situation.
To open a bank account in Vietnam as an expat, you will typically need to provide a valid passport, a visa or residence permit, and proof of address, such as a utility bill or rental contract. Some banks may also require additional documentation or information, such as a work permit or employment contract.
Safety and Security
Is Vietnam safe for expats?
Vietnam is generally considered a safe and secure country, and foreigners are generally safe when visiting or retiring in the country. However, like any country, there are some safety and security risks that expats should be aware of and take precautions to avoid.
Automobile accidents are a major source of worry for Vietnamese citizens. Road safety is an issue in Vietnam, particularly in the country's largest cities like Hanoi and Ho Chi Minh City, due to the high number of traffic accidents. When crossing the street or riding a motorcycle, always look both ways, pay attention, and use protective gear.
In busy tourist destinations or other public venues, petty crime may also be a problem. Theft, robbery, and pick-pocketing are all examples of this. Always be alert and ready to take action to safeguard yourself and your possessions.
Scams and fraud perpetrated against foreigners in Vietnam have been widely reported in recent years. These may range from phony travel agencies to ATM frauds and beyond. Always use caution and thorough preparation before entering into any financial or commercial arrangements.
Cost of Living in Vietnam
According to Numbeo, the monthly expenses for a family of four in Vietnam, not including rent, are estimated to be around 40.2 million dong (1,709 USD). For a single person, the estimated monthly expenses without rent are about 11.4 million dong.
The following items are included in your retirement cost of living in Vietnam:
Rent for an apartment with one bedroom can go from 5.5 million dong to 8.9 million dong each month. Meanwhile, the acquisition cost per square meter can be roughly 36 million dong to 68 million dong, depending on location.
Meals range from 50,000 dong to 500,000 dong.
One-way local transportation ticket costs 7,000 dong (or 200,000 per month).
Basic utilities are about 1.5 million dong
Visa and Residency
Is there a Vietnam retirement visa?
In recent years, Vietnam's visa policy has improved. However, it is still lacking. There is no specific visa regulation in place for foreigners who desire to retire in Vietnam right now. Foreign retirees who desire to live in Vietnam confront a slew of challenges relating to official visa requirements.
Because there is currently no Vietnam retirement visa, foreigners who want to retire in Vietnam can apply for a tourist visa, which has a term of 1 to 3 months or 5 years (if their parent(s) or spouse is Vietnamese overseas or a Vietnamese citizen), and is subject to visa extension/visa run requirements.
There is also a temporary residence card in Vietnam that is available to certain foreign nationals, which grants up to 10 years of stay in the country. The duration of stay will depend on the type of visa used to enter the country, as they are marked by certain symbols (NG3, LV1, LV2, LS, DT1, etc.)
If you have the financial capacity, you can also opt for a Vietnam Investor Visa. The duration of your stay will vary based on the amount you invest, as there are investment brackets to determine the type of visa to be issued.
Investments can be under 3 billion dong, but you can only stay in the country for a year. If you wish to live there for up to three years, then your investment must be anywhere from 3 billion dong to less than 50 billion dong. The maximum duration under the Vietnam Investor Visa is five years for investments worth 50 billion dong up to 100 billion dong.
Can I get a permanent residency in Vietnam?
Yes, the country offers a permanent residence card for foreign nationals who wish to live in Vietnam long term. You can apply for this after you have stayed in the country for three years and meet certain requirements. You must have a valid passport plus proof of financial stability, among other things.
Expats can apply for a visa either directly at the embassy or through a third party (with service charge). Vietnam is unconcerned about a significant number of retirees on short-term visas dwelling within its borders. In general, reapplying for a visa presents no obstacles. I'm hoping that the retiring to Vietnam visa will be amended soon.
Retiring in Vietnam Pros and Cons
You must also consider the pros and cons of retiring in Vietnam.
Pros
Vietnam is among the countries in Southeast Asia with the lowest living costs. With the money you've set aside for retirement, you'll be able to enjoy exquisite meals, long travels, and comfortable lodging.
In the view of international friends, Vietnamese food is one of the most fascinating and unique cultural elements of the country. Vietnamese food, like traditional Asian dishes, caters to all aspects of customers' health and psychology. Every Vietnamese cuisine combines five distinct flavors: salty, sweet, sour, spicy, and bitter. Customers will have a vivid and unforgettable experience as a result of the harmonic blend.
Nature has bestowed a magnificent and unique strip of land on the Vietnamese people. Vietnam is home to a variety of stunning and majestic landscapes that are both pristine and one-of-a-kind. Beautiful locations may be found across Vietnam.
Another benefit of living in Vietnam is that the number of people who speak English is increasing. In elementary schools, this topic is required. For outsiders, adjusting to a new culture and language can be tough. English, on the other hand, is growing more popular and significant in Vietnam.
Cons
Foreigners must follow a number of criteria while applying for a visa in Vietnam. The visa application process can be lengthy and complicated. The permanent residence card is not easy to obtain and is primarily intended for highly skilled professionals or investors who have made significant contributions to the Vietnamese economy. The government is also selective about who they grant permanent residence card to.
Vietnam has two major issues: traffic congestion and pollution. These two issues are difficult to overcome in the near term for a developing country like Vietnam. You should be mentally ready if you plan to stay here for a long time.
There are numerous distinctions between Vietnamese and Western cultures. You may get cultural shock if you don't learn first. The more you understand about the contrasts between these cultures, the easier it will be to integrate and establish friends.
What are the best places to retire in Vietnam?
In Vietnam, where should you retire? The following are the top five cities in Vietnam to retire to, especially for elderly folks.
Nha Trang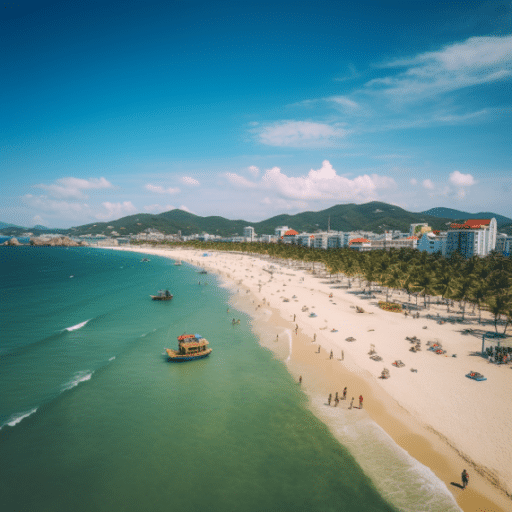 The ideal environment for senior citizens is one in which they may live comfortably. Nha Trang, a beach city in Vietnam, is regarded as a desirable retirement destination according to this criterion.
Nha Trang has a tropical climate, with warm temperatures and plenty of sunshine throughout the year, making it an ideal place to enjoy outdoor activities.
The cost of living in this area is relatively low compared to other cities in Vietnam, so it is an attractive option for retirees who are quite on a tight budget.
Mineral Spring, Ponagar Tower, Institute of Oceanography, Bao Dai Palace, Long Son Pagoda, and a plethora of other intriguing and fitting sites for the elderly ensure that they are never bored in this seaside city.
Da Nang
Da Nang provides the perfect living spaces for the seniors. The city is clean and lovely, and the beaches are among Southeast Asia's cleanest, safest, and most appealing. It is a modern and developed city with excellent infrastructure, including an international airport, a deep-water port, and modern roads and public transportation systems.
The attraction of Danang is a combination of wide highways, open sidewalks for pedestrians, and the Han River flowing through the heart of the city, creating stunning scenery and a mild climate. The city benefits from cool sea breezes.
Despite its rapid development, this location maintains a tranquil atmosphere.
The standard of living is excellent, while the expense of living is low. The elderly can easily travel from Da Nang to Hue, Hoi An ancient town, and My Son sanctuary.
Phu Quoc
Phu Quoc is known for being a tranquil getaway, like a beautiful pearl in the center of the sea. The elderly can relax on the sand in a quiet, calm environment with numerous lovely beaches such as Sao beach, Long beach, Ganh Dau, Ong Lang, and Thom beach.
Meals here will be appealing due to the fresh fish and the rich culinary tradition. Visiting Ham Ninh fishing town or visiting the semi-wild park, which opened at the end of 2015, will be unique experiences that will keep the lives of the elderly from becoming monotonous.
Housing, food, and transportation costs are generally reasonable, which can be an advantage for retirees who are on a fixed income.
While Phu Quoc's healthcare system may not be as advanced as in Ho Chi Minh City or Hanoi, there are medical facilities available on the island that can provide basic medical care.
Hue
The lifestyles in Hue's ancient city are unhurried, serene, and deep, like the Huong River.
The setting here comprises old mansions and tree-lined lanes, in addition to the mausoleums and temples, all of which contribute to a peaceful ambience. As a consequence, this may be a friendly setting for the elderly.
Listening to the Thien Mu bell, having exquisite tea, hiking among ancient ruins, relaxing and talking tales in the historical land will be wonderful experiences every day in the late afternoon. Hue cuisine is ideal for the preferences of the elderly.
For individuals interested in history, culture, and natural surroundings, as well as a more leisurely and cheap lifestyle, the city may be an excellent area to retire.
Hoi An
Hoi An has a milder temperature than the rest of Central Vietnam because of its location inland, away from the coast. The peaceful regions of Hoi An's old town and the city's main attraction will be especially welcome to the city's senior citizens.
Hoi An's well-preserved Ancient Town is a cultural melting pot of Vietnamese, Chinese, and Japanese elements; it is also a UNESCO World Heritage Site. Although the treasured rural atmosphere is still there, modern conveniences guarantee that residents may lead fulfilling lives.
It gets plenty of sunlight year-round, although the rainy season may bring heavy downpours.
Things to consider when planning your retirement in Vietnam
If you plan to stay in Vietnam for an extended period of time, you should familiarize yourself with the visa restrictions in order to comply with the law.
You should first gain some cultural awareness or, if possible, study Vietnamese. Understanding the local culture and being able to communicate with indigenous people will make your life easier in the new land.
In general, Vietnam's health-care services are not as good as those in Western countries.
The costs and taxes of residing in a foreign country are complex. When planning to retire in Vietnam, foreign nationals should consult a knowledgeable lawyer or a tax expert.
Before planning to retire in Vietnam, expats should visit the country several times. Simultaneously, it should be viewed through the eyes of a long-term resident rather than a visitor.
I hope that the information provided above will assist you in navigating your way through retirement in Vietnam. I wish you a happy and fulfilling retirement!
Pained by financial indecision? Want to invest with Adam?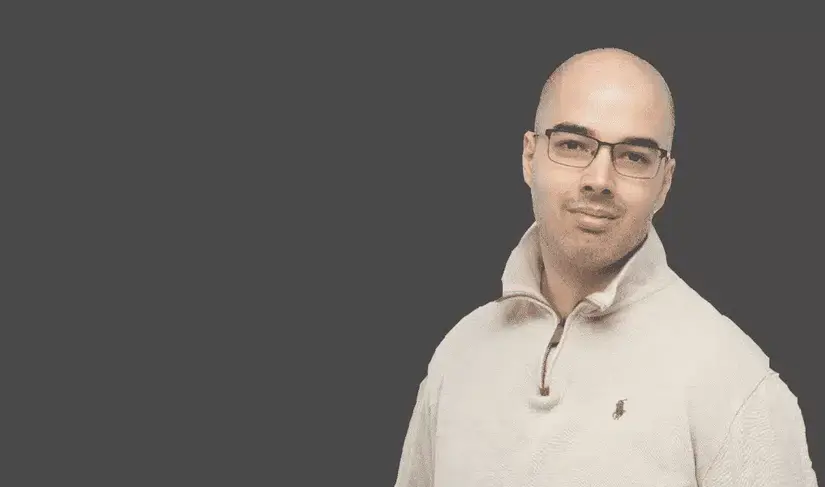 Adam is an internationally recognised author on financial matters, with over 694.5 million answer views on Quora.com, a widely sold book on Amazon, and a contributor on Forbes.