The first part of this two-part series of articles on how to send money from Kuwait to the USA can be found here. Learn about three more solutions that you can make use of for this purpose.
Ways to Send Money from Kuwait to the USA
1. Currency Solutions
Currency Solutions is a foreign exchange and international payments company that was established in 2003. It has its headquarters in London and offices in four more countries across Europe.
But the number of countries that they serve is not just limited to that. They have more than 150,000 clients that transact in 35 different currencies catered by Currency Solutions.
Transfers for personal and business purposes are possible with this payment solution.
To open a personal account, an individual has to register online. Initially, only an email address and a password will be asked for. Because of this, it shouldn't take more than 2 minutes to have an account in Currency Solutions.
Then, to send money from Kuwait to the USA, users have the option of doing the transaction online or over the phone.
When doing the transaction online, senders have to enter the details of the recipient and the amount to be given. After this, the sender has to fund the transaction by paying through a bank transfer, debit card, or credit card. Lastly, Currency Solutions will convert the money into the local currency of the recipient and send it through the chosen pay-out method.
Transferring money from a personal account through their online platform is limited to 20,000 GBP for a single transaction. There are a maximum of three transfers per day. As such, users can send a total of 60,000 GBP.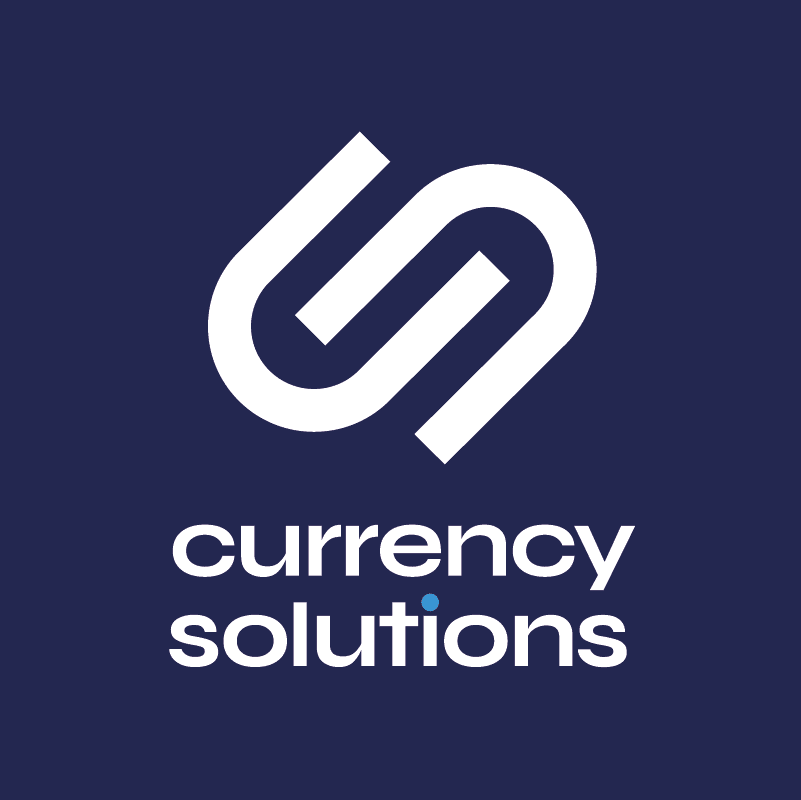 The process is somehow similar if the sender were to initiate the money transfer over the phone. They just have to call Currency Solutions and a foreign exchange specialist will assist them through the process. Any concerns or questions can also be brought up at that time.
This option is particularly helpful for users who are not as tech-savvy or are hesitant about completing transactions totally online. Another advantage of this transfer method is that users will not have limits on the amount of money that they can send.
Amounts of less than 3,000 GBP are charged a 10.00 GBP transfer fee. However, users can send more than 3,000 GBP without having to pay any fee. This is applicable to personal money transfers.
There are no transaction fees for business money transfers, whether they are done online or over the phone.
Additional fees can be charged by the foreign institution receiving the money. Because of this, the recipient may receive an amount lower than what was sent.
The payment is said to arrive within 3 to 48 hours of sending the money. However, nearly all transfers, or 95%, are completed within 24 hours.
Another notable aspect of Currency Solutions is their prompt and helpful customer service. They are ready to address the concerns of the users online or over the phone.
As of April 5, 2022, the exchange rate in Currency Solutions between a Kuwaiti dinar and the USD is 1.00 KWD = 3.29 USD.
2. Global Reach
Global Reach is a foreign exchange and international money transfer company established in 2001. It is based in the UK but supports more than 140 different currencies. Since it was founded, more than 25,000 individuals have made use of their international money transfer services.
It is authorized and regulated by the Financial Conduct Authority (FCA). Because of this, users need to worry less about being victims of scams or fraudulent transactions.
Global Reach similarly has solutions for personal, corporate, and institutional needs.
To register for a personal account, interested individuals should fill out an online form. If deemed necessary, Global Reach may contact the applicant to request more information in order to proceed with the opening of the account. This is free of charge, and users are not obligated to transact using the platform right away. However, they will still receive market news and have access to information about foreign exchange rates and a "Dealing team."
To fund the money transfer, senders should book a trade. After this, a Trade Confirmation email will be sent by Global Reach. The bank details of the company can be found in that particular email, which is where users will send the money.
There is a minimum amount that can be transferred from Kuwait to the United States. Specifically, users should send at least 250 KWD to make use of the services of Global Reach.
Users who send money from Kuwait to the USA in amounts lower than 3,000 GBP will be charged a transaction fee. This fee can go as high as 20 GBP. However, users will not be charged for money transfers of more than 3,000 GBP.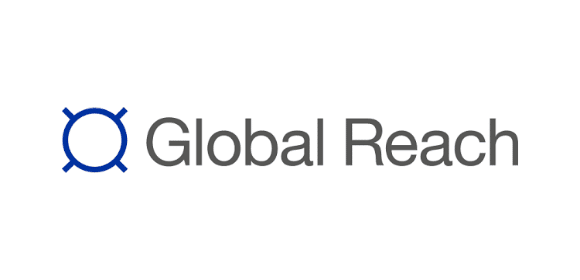 A quote can be requested to receive the exact foreign exchange rate between a Kuwaiti dinar and the US dollar. Global Reach offers a "Best Exchange Rate Guarantee" feature. With this, users who find a better exchange rate than Global Reach can bring it up with them. When verified, the most favorable exchange rate for the user will be applied to the transaction.
The recipient can expect the money to arrive within one to two days. There are also instances when same-day payments can be successfully completed.
Receiving institutions may charge additional fees. Because of this, the recipient may receive an amount different from what was calculated by Global Reach.
There are no maintenance fees for personal account holders. This means that the money you keep on their online platform will not be deducted.
Should users be in need of customer service, they have the option of calling Global Reach at their phone number or sending an email. They are generally available to be of assistance during the weekdays.
However, a disadvantage of Global Reach is that they do not have a mobile app. This can make it less convenient for users who prefer such methods. Despite this, the website is optimized to be used in mobile devices.
Furthermore, individuals in the USA cannot sign up for their own accounts because the company doesn't operate in the country. This does not mean that it would be impossible to send money from Kuwait to the USA using this platform. Recipients located in the USA will receive the money in their bank accounts.
3. Smart Currency Exchange
Smart Currency Exchange was established in 2004 and has its headquarters in London, UK. The company is similarly authorized by the FCA to provide payment services.
Over the years, amounts totaling more than 5 billion GBP in 35 different currencies have been transferred by Smart Currency Exchange across the world.
They offer different services such as payment process, spot contracts, forward contracts, regular and automated payments, and order to buy or market order.
The spot contract is suitable for those who want immediate money transfers. With this service, the money will arrive at the recipient's pay-out method within the same day or up to 48 hours.
On the other hand, a forward contract enables clients to transact at a fixed exchange rate for a given period of time. This can be advantageous for long-term payments since senders can buy a currency at a constant rate. Doing so makes them less vulnerable to losses from fluctuations in exchange rates.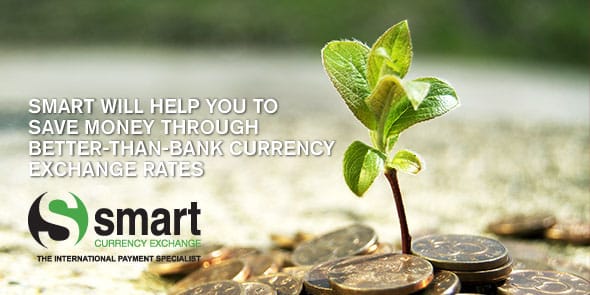 Individuals who want to make use of the Smart Currency Exchange platform should register for an account. This is free of charge and can be completed online or over the phone. After this, an assigned currency trader will contact the interested user. This provides a personalized experience for users since they truly get to determine the right solution for themselves with the help of company representatives.
When ready to make a money transfer, the sender will credit the payment to the client account of Smart Currency Exchange in either Barclays Bank PLC or the Bank of Ireland. This means that the money that you intend to transfer does not go through Smart Currency Exchange. Instead, from the sender, the money is sent to any of the two aforementioned banks. Then, when the payment has been verified, it will be exchanged and sent to the bank account of the intended recipient.
Senders can transfer as little as they need since there is no minimum amount established by Smart Currency Exchange. But a single transaction is limited to a maximum of 15,000 GBP.
There are no transaction fees for money transfers of more than 3,000 GBP. Transferring amounts below 3,000 GBP will be charged a fixed rate of 5 GBP.
Similarly, the receiving financial institution may charge its own fees. Because of this, the recipient may obtain a different amount than what was sent.
Users should not have to worry about the security of the transaction. As stated, they are authorized to conduct their activities. At the same time, they have implemented security procedures to protect users at every step of the process.
For concerns or inquiries, users can reach Smart Currency Exchange through their phone, email, or the form found on their website. Those outside of the UK still have the option of giving them a call since they have a dedicated phone number for this purpose.
Those who want to know more about the platform can leave their contact details on the website of Smart Currency Exchange. By doing so, a currency expert from the company will reach out to them so that they can discuss how to minimize risk, maximize budget, and learn more about the solutions being offered. This can help individuals who want to send money from Kuwait to the USA make a well-informed decision regarding this transaction.
A Smart Currency Exchange mobile app is also available. However, this is more for obtaining real-time information about interbank exchange rates. Users can also set up an alarm to notify them when the exchange rate is to their preference. This can only be downloaded from the App Store on Apple devices.
A Summary of How to Send Money from Kuwait to the USA
| | | | | | |
| --- | --- | --- | --- | --- | --- |
| Money Transfer Institution | Foreign Exchange Rate | Minimum Amount | Maximum Amount | Transfer Fee | Transfer Time |
| Currency Solutions | 1.00 KWD = 3.29 USD | 1,000 GBP | 60,000 GBP, separated into 3 transactions, or none | 10.00 GBP | 3-48 hours |
| Global Reach | Unpublished | 250.00 KWD | None | Maximum 20.00 GBP | 1-2 days |
| Smart Currency Exchange | Unpublished | None | 15,000 GBP per transaction | 5.00 GBP if less than 3,000 GBP | 1-2 days |
A Comparison of the Different Money Transfer Service Providers
Specific information can be obtained when you register for an account on the specific platforms and try simulating a money transfer. However, the details found above can guide you as you determine how to best send money from Kuwait to the USA.
Conclusion
There are different options to choose from to send money from Kuwait to the USA. It is important to take into consideration the foreign exchange rate, minimum and maximum transfer amounts, transfer fees, and processing time when making a decision. This can help decrease losses from low exchange rates and high transaction fees.
At the same time, it would be good to take advantage of the fee waiver. When transferring large amounts of money, consider a service provider that allows you to send money from Kuwait to the USA at no cost.
Pained by financial indecision? Want to invest with Adam?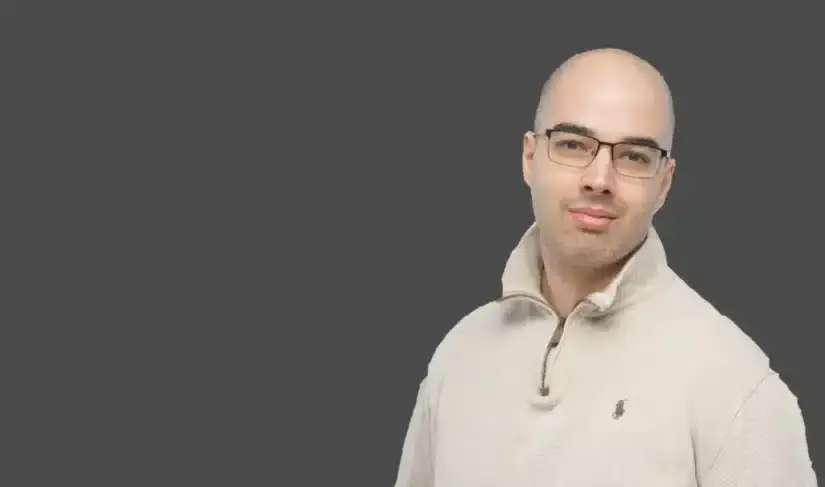 Adam is an internationally recognised author on financial matters, with over 582.9 million answers views on Quora.com and a widely sold book on Amazon and a contributor on Forbes.
Tags
bank-to-bank transfers
,
Best Exchange Rate Guarantee
,
cheapest way to send money from Kuwait to USA
,
Currency Solutions
,
fastest way to send money from Kuwait to US
,
foreign exchange rates
,
Global Reach
,
how to send money from Kuwait to US
,
send money from Kuwait
,
Send money online from Kuwait
,
Smart Currency Exchange
,
transaction fees for international money transfers