Update September 21, 2019
If you don't know what to do with your money and are pained by indecision, let's talk.
Everybody ought to have a comfortable retirement, and most people want more choices and freedom in life.
Many people want to get rich too, or at least be comfortable. The good news is that you can become a millionaire investing just $500-$1,000 a month, and a multi-millionaire investing $1,000-$2,500 a month.
The bad news is that most people fail at investing. Even some highly knowledgable investors fail, due to human nature. Like a doctor who can't stop smoking or overeating, many knowledgable people can't resist the urge to speculate, get greedy and/or feel fearful when markets are crashing.
I have consistently argued that it is good to have a two-stage process. First, read some of the evidence in the reading section of my website. If you think you can invest yourself, go ahead.
However, for others out there, I know you simply don't have the time, to invest your own money, so would prefer an advisor to help set up a low-cost international account.
For those that need help, I can help set up accounts that are:
Easy and speedy. Like you, I am frustrated by bureaucracy and time-wasting. Time is money. I am busy and I am sure you are too. My aim is to save you time and money by doing things online as quickly and effortlessly as possible.
Access to some of the biggest fund houses in the world – including BlackRock, iShares and others.
Reasonable account minimums: of $75,000 for lump sums. For those without a lump sum, the minimums are $500 a month ($6,000 a year) for long-term global retirement accounts. From August 15, my monthly minimums will increase to $600 a month.
Low cost: 1% yearly fees. 0.75% on accounts above $250,000, and 0.5% on accounts above $500,000.
Globally available: for everybody except people living in Americans (American expats are OK). Accounts are particularly useful for expats who are moving from country to country, and locals living in emerging market countries, where there is not a stable currency and system in place.
In your company name if applicable – accounts can be in your name or your company name. If you own a company investing through your firm can be tax efficient.
The accounts aren't for everybody. They aren't for people who prefer to speculate and take unneeded risks than to actually invest in a low-cost and long-term way.
Below is a small selection of the 16 client recommendations taken from my LinkedIn :


I have been featured in numerous publications including;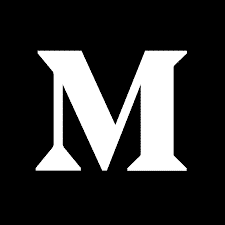 Due to demand, I have started offering demo accounts from September 21, 2019.
Further reading: