This article was updated on March 29, 2020
This article will review Internaxx. For those that are interested in investing and want to reach out to me, you can email me on advice@adamfayed.com or on the chat function below.
As a side note before we begun, many people have asked me if now is a good time to invest. The answer is simple; yes but now is always a good time to invest if you are long-term.
The biggest reasons why many DIY investors fail is that they are focusing on timing the stock market.
Introduction:
'Internaxx' is an online brokerage firm based in 'Luxembourg' and was recently taken over by 'Swissquote'. They provide specialized financial services to investors as well as expats. Internaxx provides trades within stocks, ETFs, and funds with the availability of multiple currencies. The premium research and the advanced tools they provide are also quite advantageous to the investors.
Internaxx is regulated by 'Commission de Surveillance du Secteur Financier (CSSF)', which is a top tier regulator in Luxembourg. Being regulated by the CSSF and having a banking license, Internaxx is considered to be one of the safest online brokers available. Investor protection is available in the form of regulation as well as an insurance policy.
Internaxx is one of the best available options for investors who choose to trade for longer periods (buy-and-hold) and are willing to make a relatively larger amount of investments.
Accessibility to 18 worldwide stock exchanges, multi-currency accounts through which the investors are able to use 9 different currencies, customized/specialized content for expats, etc., features make Internaxx as one of the best available online brokers that provides investor protection.
The key factor that Internaxx lacks among other online brokers is that the brokerage firm does not provide financial advice. Some other disadvantages while trading with the help of Internaxx are that the fees are high for the investors who trade in lower volumes and the account opening process is known to be a little bit uncomfortable as it is partially digital.
Started in the year 2000, Internaxx has been successfully helping investors for up to 19 years now. In this article, we will cover all the details related to this online brokerage firm such as fees, account opening process, research, education, customer support, analysis, etc., which are the most considered features while choosing an online broker.
The ratings given to Internaxx by some of the famous investment-related websites is given below.
| | |
| --- | --- |
| | Ratings |
| BROKERCHOOSER | 3.4 out of 5 stars |
| Trading Brokers | 2.5 out of 5 stars |
| Trust Pilot | 3.3 out of 5 stars |
| Trading site reviews | 4 out of 5 stars |
Fees and Commissions:
When compared to most other online brokers, Internaxx has relatively higher trading fees and average non-trading fees.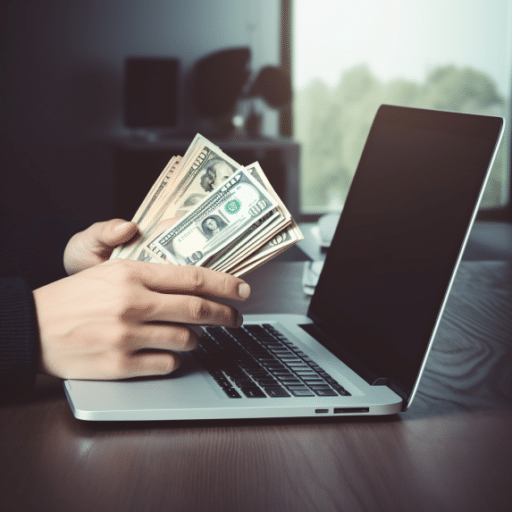 'Trading Fees' – As the name itself suggests, trading fees are the type of fees that are applicable to an investor while making a trade. Trading costs can be applicable to the investor in the form of commissions, financing rates, conversion fees, etc.
As we already discussed, trading fees at Internaxx are comparatively higher than other brokers, especially when the investor chooses to trade within smaller amounts.
'Stock and ETF fees' – The stock and ETF fees at Internaxx are very high when compared to other brokers. Internaxx charges a commission of $18.4 for a $2,000 trade involving in US stocks and the UK stocks. As for the German stocks, it charges $29.4 which is very high than other brokers available in this range.
'Fund fees' – The fund fees at Internaxx are low but there is an administration fee applicable on this quarterly. There are no charges applicable for fund trading except for the charges applicable as per the fund provider.
People who unable to make more than two transactions per quarter, then that person is required to a 'Quarterly Administration Fee', which is 0.1% with a minimum of €15. Even if the investor manages to make more than two trades each quarter, they are charged with €24.95 per each transaction. There is also a minimum deposit amount that should be deposited while trading with mutual funds, which is equivalent to €2,000.
'Crypto Fees' – Cryptos can be traded at Internaxx with the help of 'ETNs (Exchange-Traded Notes)'. Trades in cryptos such as 'Bitcoin' and 'Ether' can be made on the Stockholm Stock Exchange. The trading costs are 0.1% + €49.85 for the investors who are unable to make trades more than 10 times in a month.
'Financing Rates' – Financing Rates, also known as the Margin Rates, are the rates of interest for the money or stocks that are borrowed from the broker. Financing rates can be a major proportion that contributes to the trading costs. At Internaxx, financing rates are applicable as per the base currency of the investor. Financing rates are applied in the form of a base rate plus a markup.
To provide a better understanding of the financing rates at Internaxx more accurately, a table is provided below.
| | | | |
| --- | --- | --- | --- |
| Currency | EUR | USD | GBP |
| Base Rate | 0.00% | 2.00% | 0.75% |
| Loans less than 50,000 (Base Rate + 4.99%) | 4.99% | 6.99% | 5.74% |
| Loans greater than 50,000 (Base Rate + 2.99%) | 2.99% | 4.99% | 3.74% |
| Loans greater than 250,000 (Base Rate + 2.49%) | 2.49% | 4.49% | 3.24% |
| Loans greater than 1,000,000 (Base Rate + 1.99%) | 1.99% | 3.99% | 2.74% |
Annual financing rates for the stocks at Internaxx are as follows:
USD margin rate – 7.0%
GBP margin rate – 5.7%
EUR margin rate – 5.0%
'Non-trading fees' – Non-trading fees are the type of fees that are applicable which are not related to making a trade. Examples for the types of non-trading costs that are applicable to an investor are withdrawal fees, inactivity fees, account fees, etc.
The inactivity fee, which is also known as the account maintenance fee, is the type of fees charged to an investor when there is no activity in their account for a certain period of time. The inactivity fees are also charged at Internaxx for the people who are not able to make at least 12 trades within 3 months and the fees applicable are €25. For people whose accounts have no activity within three months, the quarterly inactivity fees will be €45.
The only option available for deposits and withdrawals at Internaxx is by Bank Transfer. The deposits can be made free of charge by any investor. However, withdrawals are free of cost only for the investors from Iceland, Norway, Switzerland, and Monaco only when they withdraw an amount that isn't exceeding €50,000. In case of the amount exceeding the limit or the investor is from a country other than the countries mentioned above, the withdrawal fee is €10.
There is also a forex conversion fee applicable to trading with the help of currencies other than the account's base currency. This can be ranging from 0.1% to 1%. Internaxx does not charge custody fees to its customers.
Opening an account at Internaxx:
The account opening process at Internaxx is not entirely digital and the person is required to send the required documents through the post. There is no requirement for the minimum account balance to open an account if the investor chooses to trade with stocks or ETFs.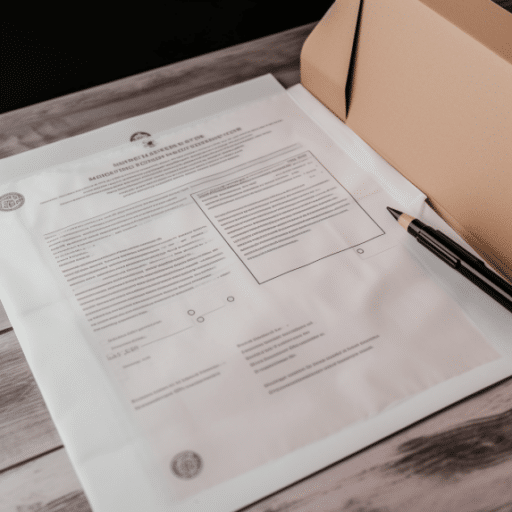 Internaxx is known to provide its services to international investors from more than 230 countries, especially for the expats. The residents of all the European countries, Australia, Canada, Hong Kong, the USA, etc. are able to create an account at Internaxx.
For fund trading, the account should have a minimum balance equivalent to €2,000. Internaxx provides its customers with two types of accounts, which are a 'Multi-Currency Account' and 'Smart Portfolio Account'.
'Multi-Currency Account' – With the help of a multi-currency account at Internaxx, an investor can be able to make trades in stocks, ETFs, and investment funds.
'Smart Portfolio Account' – This type of account is specialized for the people who are familiar with Robo-advisor services. The types of profiles that a person can choose from while creating a smart portfolio account are 'Defensive', 'Moderate', 'Growth' or 'Sustainable Multi-Asset'. In order to create a portfolio account, the minimum investment required to be deposited by the investor is €5,000.
'Account Opening Process' – The account opening process is quite uncomfortable for most of the individuals. Being partially digital, the account opening process might take up to several days to successfully create an account. This delay is caused due to the requirement of submitting the necessary documents through the post.
The necessary documentation in order to create an account at Internaxx is as follows:
Photo ID of the respective person applying for the account.
Recent bank statement of that person.
Address proof of that person.
Deposits and Withdrawals at Internaxx:
The Multi-currency account at Internaxx is one of the best suitable accounts for an individual with the availability of 9 currencies. The base currencies that are available to an investor at Internaxx are 'EUR', 'USD', 'CAD', 'GBP', 'SEK', 'CHF', 'AUD', 'HKD', and 'SGD'.
'Conversion Fees'– Any investor who makes a deposit using a currency other than the above-mentioned base currency will be charged with a conversion fee, which ranges between 0.1% to 1%. The conversion fee depends upon the amount of money deposited.
The person having an account in the same currency as the base currency can be able to fund their accounts without having to pay any type of conversion fees. To save the conversion fees, individuals can create a multi-currency bank account with the help of a digital bank such as Revolut, Transferwise, etc.
Multi-currency bank accounts can be created digitally within a few minutes' time span and come with benefits such as optimum currency exchange rates.
'Deposits' – There are no deposit fees applicable to an investor while funding their account. However, the most important thing that needs to be taken into consideration is that the only available transfer method (deposit or withdrawal) is via 'Bank Transfer'.
The maximum time taken for a deposit is around two days and it varies depending on the investor's country. Deposits that are made on weekdays before 11 A.M. (Central European Time) usually get transferred within the same day. Deposits can be made with bank accounts that are in the name of the investor.
'Withdrawals' – As we have discussed the withdrawals earlier, withdrawals at Internaxx are charged with €10 for most people (except for some countries along with a price limit).
The only available method for withdrawal is also the same as deposits (via Bank Transfer). It would have been great if there were any other alternative methods such as Credit/Debit Cards or E-wallets. Generally, the time taken for the withdrawal process is 3-5 days. Just like the deposits, withdrawals should also be made into the bank accounts that are in the name of the individual.
Trading Platforms:
'Web-based platform' – Internaxx's web trading platform has a great design and can be easily understood by the users. The web trading platform at Internaxx is available in the languages 'English', 'French', and 'German'.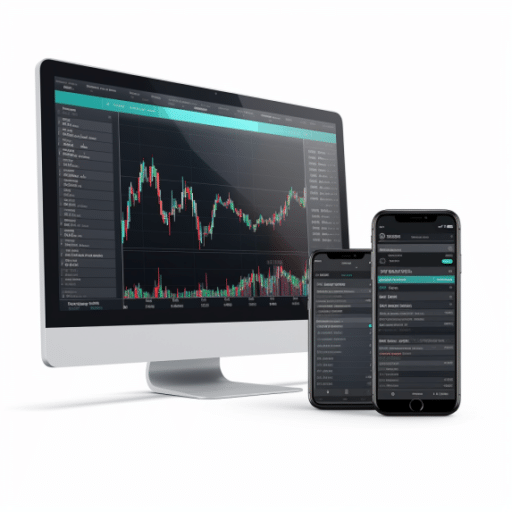 The interface is so good and provides an optimum user experience. The customer has to adjust to the default workplace provided by them as there is no option available to customize the platform based on the investor's needs.
The security is not advanced as there is a lack of a two-step login feature. The login option, although being a one-step login process, is a unique one where the user is required to type a few characters of the password in random order.
The search function is considered average and the investor is required to be familiar with the market of the desired search result in order to get effective results. The order types available to the investors are 'Market', 'Limit', 'Stop-Loss', and 'Fill or Kill (for the UK market)'. The order limits available are '1 day', '25 days', and 'GTC (until 90 days)'.
There is no availability of setting alerts or notifications using the web trading platform. The portfolio analysis and reports are very simple and can be easily understood even by the beginner level investors. all the costs that are levied upon the investor are provided within the report.
Another good feature provided to the investors while using the web-based platform is that they have access to a 'Settlement Calendar' through which the investor is able to know more about their trades and their settlement dates.
'Mobile trading platform' – The mobile platform of Internaxx is not so advanced but it is simple and can be easily understood. Just like the web trading platform, the mobile platform is also available in the languages of English, French, and German. The mobile application of Internaxx is available on both the Apple Appstore and the Android Play Store.
The design of the mobile application resembles the web trading platform mostly. Just like the web platform, the mobile app also can't be customized. The login option is provided with the one-step security login feature and lacks the biometric login option.
Order Types available within the mobile platform are the same as the web platform. No alerts or notifications can be received using the mobile application.
There is no availability of a specialized desktop trading platform on Internaxx.
Markets and Research:
'Markets' – Investors at Internaxx are able to make trades in stocks, ETFs, cryptocurrencies, and mutual funds. While trading with funds the range of available assets is more when compared to the other asset classes available. For the products, the ability to select ETFs and funds is good rather than the stocks and cryptos as they have access to lesser markets.
Internaxx has access to 19 markets around the world where the investor is able to place trades in equities. the stock markets that are accessible by Internaxx are:
Dublin Stock Exchange
Euronext Amsterdam
Euronext Brussels
Euronext Paris
Euronext Lisbon
Frankfurt Stock Exchange Xetra
London Stock Exchange
Madrid Stock Exchange
AMEX
NASDAQ
New York Stock Exchange
Toronto Stock Exchange
Sydney Stock Exchange
Hong Kong Stock Exchange
Singapore Stock Exchange
Investors can trade with 11,000 ETFs at Internaxx which is very impressive when compared to other online brokers in this range. The funds accessible with the help of Internaxx are 600 that is provided by 24 fund providers. The cryptos that can be selected at Internaxx are only 2, which is average. To get a better understanding of the details discussed, take a look at the table given below.
| | |
| --- | --- |
| Stock Markets | 19 |
| Stocks | 8,800 |
| ETF Markets | 15 |
| ETFs | 11,000 |
| Fund Providers | 24 |
| Funds | 602 |
| Cryptos | 2 |
'Research' – Research provided at Internaxx is known to be of great quality. They provide trading recommendations as well as strategies based on both fundamental and technical analysis. Investors can get trading recommendations for stocks, stock indices, and commodities which can be highly beneficial to an investor. The fundamental analysis at Internaxx is provided by the third-party 'Morningstar' and the technical analysis is provided by 'Trading central'.
The charting tools have a great design but lack exceptional functionality. 25 technical indicators can be used with the help of the charting tool at Internaxx.
The news feed is great and gives some important data to the user. There is a lack of some key features such as newsletters, economic calendars, etc. which would have been a great advantage.
'Education' – Education for the investors on Internaxx is very poor when compared to most other online brokers. There is no availability of Educational videos, informational webinars, etc. There isn't a demo account as well which is considered as a great disadvantage when it comes to educating the beginner level investors.
The only way that a person can be able to gain knowledge at Internaxx is by referring to the Educational Articles. Although the educational articles are of exceptional quality, the lack of other informational resources and a demo account make Internaxx a very poor choice for the beginner traders.
Customer Support:
The methods through which an individual might be able to contact the support team of Internaxx are by telephone and e-mail. There is no availability of the live chat option. As there are many brokers that provide live chat feature nowadays, the customer support at Internaxx cannot be described as an efficient one when compared among others.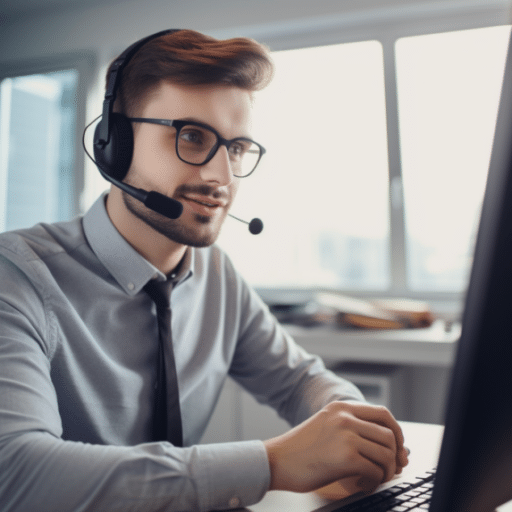 There is also no availability of 24/7 support. The languages in which the customer support team are able to provide answers/solutions to the people are English, French, and German. The customer support team is known to provide individuals with relevant answers to their queries.
The support team is known to have a faster response time. Both the email support as well as the phone support team are known to provide answers that are relevant and fast.
Safety:
Internaxx is regulated by the top tier financial regulator and known to provide €100,000 protection in the case of cash and $20,000 for securities. However, an aspect that requires attention is that Internaxx is not listed on any type of Stock Exchange.
The user at Internaxx is provided with negative balance protection. The thing that should be observed here is that Internaxx has been serving international customers since 2000 and online brokerage firms that have been operating for a long time are known to be safe. It also means that the firm has dealt with many types of financial crises over the past years.
Having a valid banking license, Internaxx is known to be secure than many other online brokers. But the negative aspect is that Internaxx is not listed on any Stock Exchange. Another thing is that there is an availability of only one document (known as the 'Pillar 3 Disclosure') that gives information about the risk policies of Internaxx.
Although there are some small defects, by considering all the key aspects such as regulation, insurance, history, etc., Internaxx can be considered as one of the safest online brokers available to the users nowadays.
Conclusion:
There are some advantages such as good research, great customer support while trading with the help of Internaxx.
As there are some advantages, there are some disadvantages as well such as high trading costs, inactivity fees, lack of proper educational resources, etc., we can come to a conclusion that there are just the same amount of chances for an investor to lose their money as there are for them to gain profits.
It is highly suggested to the beginner level investors that Internaxx might not be beneficial to them. Keeping all the above-mentioned facts in mind, one should strategize a good investment plan and discuss it with a good financial advisor (like us) before proceeding to make an investment.
In order to avoid the risk of losing money while trading online, a financial advisor's services are recommended to the investors.