Investing options for Nigerian expats part 2 – Part one is here.
10 ways to invest your money
Where can you invest your money to get a guaranteed monthly income? There are many financial instruments that differ in terms of risk and expected return. We list ten assets that can make a monthly profit. They are easy to manage, do not require a lot of capital, and are accessible even to an inexperienced beginner.
Investment insurance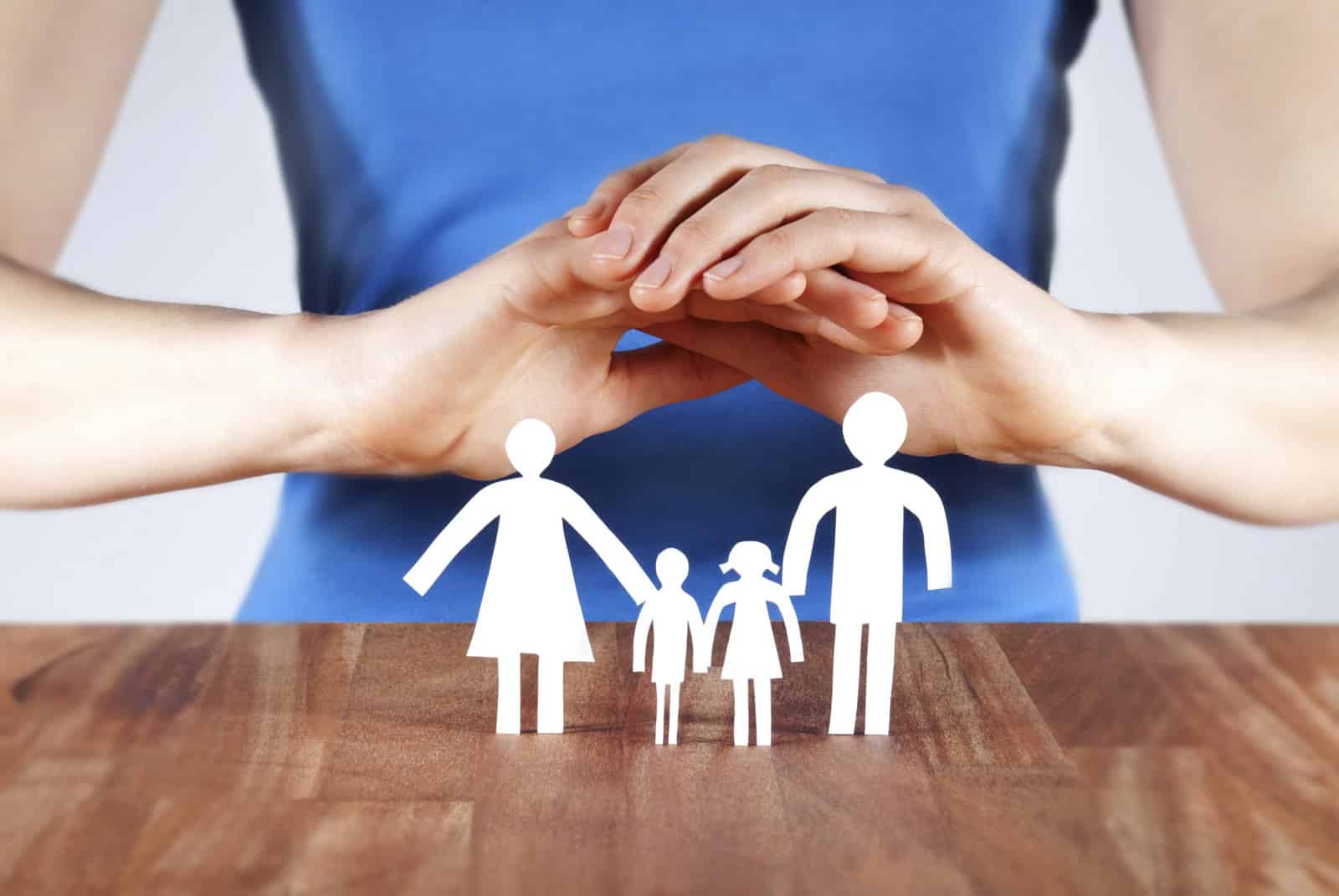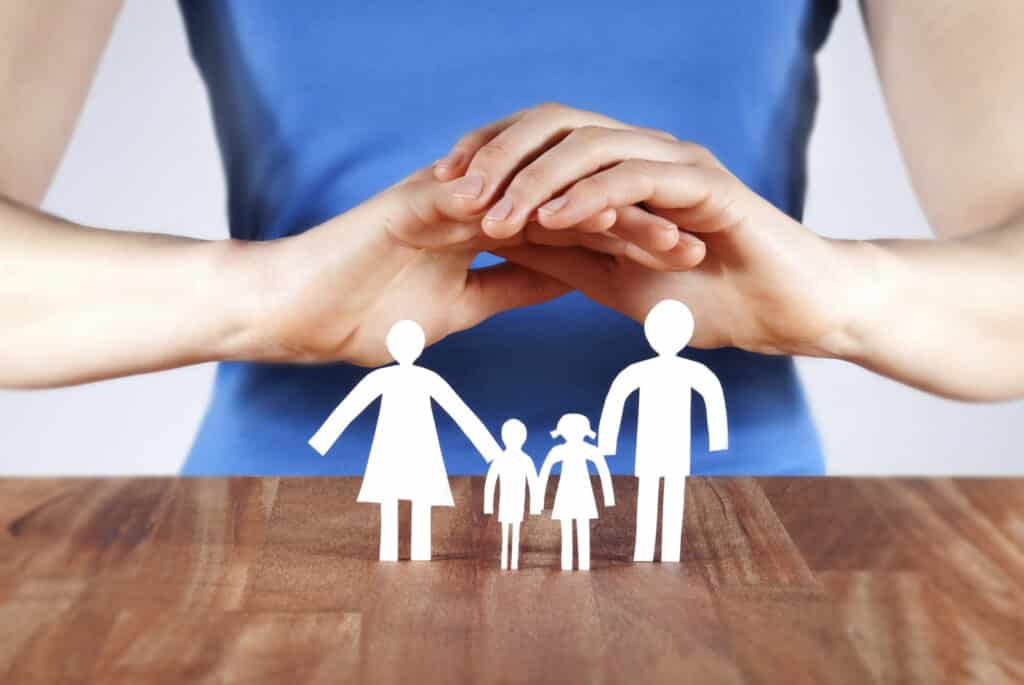 There is an excellent answer to the question of where you can safely and profitably invest money: this is investment life insurance. It combines an investment tool and life insurance that protects the financial well-being of the family. The client signs a contract for a certain period and makes contributions.
If the client's life is interrupted, then the beneficiaries (as a rule, these are family members or other persons specified in the contract) receive the payment guaranteed by the contract. Most often, it is equal to the amount of contributions paid. If this does not happen, then at the end of the contract, the client receives the paid contributions and the profitability earned in accordance with the chosen investment strategy.
Thus, this financial instrument has 100% reliability, guarantees a return, and promises to be potentially highly profitable. The capital is legally protected: it is transferred to strictly specified persons, cannot become the subject of a property conflict, cannot be confiscated or arrested.
Bank deposits
In case the idea of investing doesn't leave you, then you should think about a bank deposit. Indeed, this is the most popular type of investment, but the annual rate in many countries has been declining in recent years and is no more than 4-6%. Financiers predict that rates will continue to decline in the future.
In addition to traditional deposits, banks also offer savings accounts for specific purposes. They are convenient in that money can be withdrawn at any time and at the same time not lose on the interest rate. But on such accounts very small interest is charged, usually 3-6% per annum. Given inflation, these percentages become meaningless, they help, at best, to save their funds, and not to increase them. So, this method, although it is safe, does not have a good profitability and is only suitable for saving money.
Stocks
You can try to invest money in stocks – securities that are traded on the stock exchange. By law, an individual must first open a brokerage account. It is through him that the management of shares is carried out. Then you can earn income in the following ways:
in the form of dividends (income from shares will be fixed, and its size is determined by the meeting of shareholders, and dividends are paid once a quarter, half a year or a year);
through the buying and selling of shares (since stock prices fluctuate, you can seize the moment and buy them at a low price and then sell them at a high price – this is the investor's profit).
It is worth noting that maintaining a brokerage account is a paid service, and a commission is charged for it. You will also have to pay for the withdrawal of funds, conversion, depositary services, and so on. In addition, the state requires to pay tax on profits from shares. The tax can be avoided if you open an individual investment account (IIA).
In the investment market, stocks are valued because they do not have an upper-profit ceiling and are a good source of passive income. The downside of this method is that the stock market is unpredictable and highly volatile. Many beginners are forced to hire a manager because they themselves do not understand stock trading.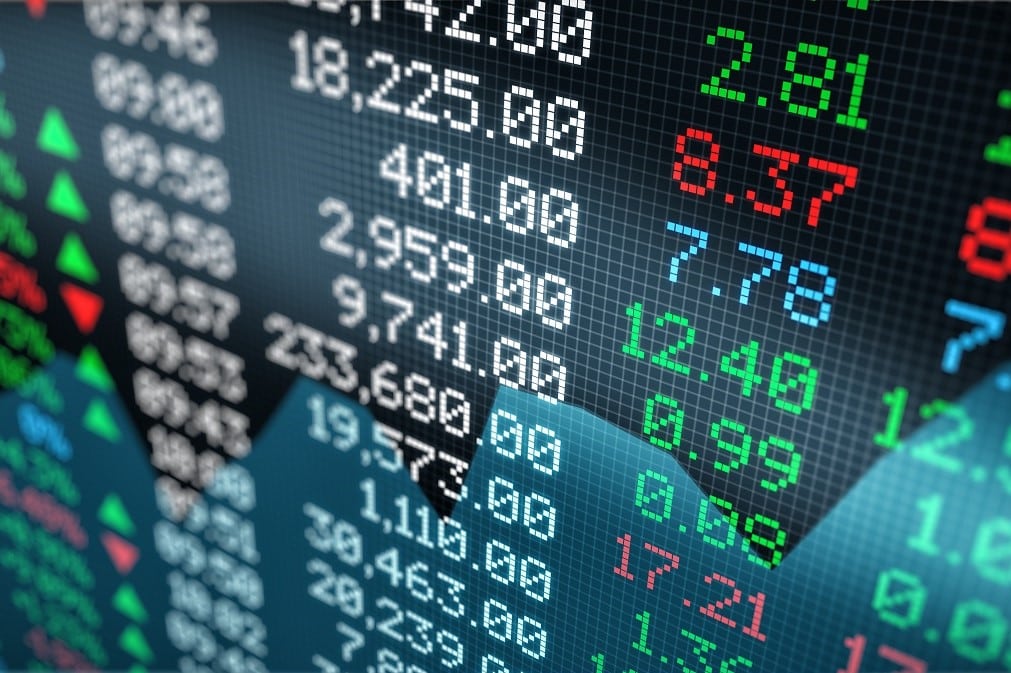 Bonds
Bonds have a significant advantage over stocks: a more stable and predictable price. This means that this financial instrument is associated with lower risks. If we compare it with bank deposits, then it is more profitable than them by an average of 20%.
The money invested will return and multiply with a high degree of probability. Bonds are highly liquid (which means they can be sold at any time). However, there is a risk that the company in which the funds are invested will go bankrupt.
Precious Metals
Precious metals are considered classic, traditional assets. You can safely invest in silver, platinum, gold and palladium. However, investors are not yet accustomed to palladium and platinum. There are several possibilities:
purchase investment coins;
buy bullion;
open an unallocated metal account.
The advantages of such an investment are that precious metals are physical objects, not virtual quantities. They remain in value even in times of crisis and hostilities. The cost of precious metals, albeit slowly, is growing.
This investment is long-term, and you should not expect a quick profit from it. It is advisable to use it to accumulate, for example, capital for your child or a pension for your old age.
Residential Properties
It is traditionally believed that real estate is the best, most reliable investment. Indeed, with a stable economic situation, the cost of housing is growing, especially in large developing cities. In addition, if the rental service is in demand, you can get a good monthly income.
The disadvantages include a high entry threshold, relatively low profitability and dependence on the economy in the country. Housing requires constant attention and investment.
Sublease
A sublease is a real estate transaction: it is rented out to be rented to another person for their own benefit. This is a suitable option for those who do not have the money to buy an investment apartment.
Recommended in resort areas or large cities, where excursions often come and daily rental housing is in demand.
Subletting does not carry the risk of damage to property, because the damage belongs to the owner of the home (of course, if this does not contradict the contract). But this is a very troublesome way to generate income, because you need to constantly look for tenants. In addition, the owner of the apartment must agree to the sublease.
Commercial real estate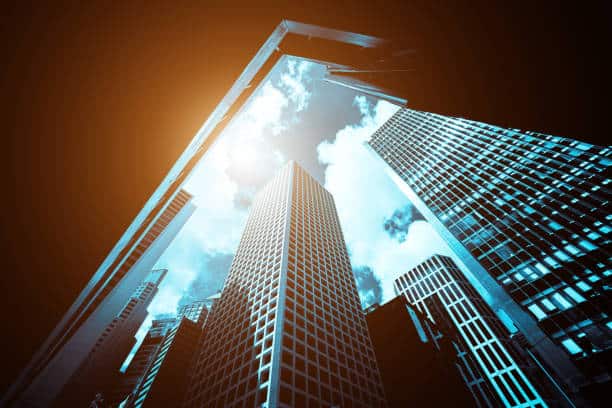 Compared to private real estate, commercial real estate is more profitable. The price of a spacious office and an apartment is quite comparable, and the profit will be higher. It is very important to choose the right object: in a busy place, in a well-developed area.
Real estate on the lower floors of a residential building in a new building is popular, which can be rented out as a shop or beauty salon. Although this investment promises a stable monthly income through rent, profits may fall during a crisis.
Small business
A promising idea is the key to success? Certainly. But this is far from the only condition. Good management and marketing is essential. Dividends from small businesses cannot be called passive, since you will have to spend a lot of time and money on its development.
How to find a good idea? It is worth considering what goods and services are missing in your region (if you prefer to run your business offline) and create a unique selling proposition.
Online projects
The payback risks of online projects depend on the chosen type of activity and invested funds. Now many people prefer to open a business on the Internet without providing physical services.
The information business is actively developing – the sale of knowledge and skills. You can create an information portal or a website with a specific theme, generate traffic, and sell advertising. Accounts and publics in social networks work in the same way.
During the pandemic, when educational institutions were closed for quarantine, it became clear that the future belongs to online learning via Skype and Zoom. A variety of school subjects are taught at these sites.
This type of income requires minimal investment. But the risk is quite high: the project may turn out to be unprofitable due to high competition. And for promotion on the Internet, you need a lot of money.
Common mistakes novice investors make
In general, we have already talked about investments. But what are the mistakes of people who have just started investing? Here are the most common examples:
Invest all your savings. This is an unwise way, because in case of failure, funds must be set aside. They will be needed for the minimum necessities of life. This "pod" should be inviolable. And you can invest only additional funds, the loss of which will not become critical for the budget.
Investments of other people's money. The same principle: you can risk only safe amounts so as not to remain in the red. Therefore, you can not borrow to invest.
Act without sufficient financial knowledge. Minimal knowledge about the securities market, precious metals, real estate and the economy in general will help to avoid failure. You always need a clear and reasonable plan of action.
You can't give in to emotions. Of course, in a volatile stock market, it's easy to get confused and discouraged if profits aren't coming in yet. You can sell stocks without waiting for them to rise, and then bitterly regret it. Therefore, a cold head is the best helper. Better yet, rely on the help of a wise financial advisor, an investment specialist.
You can not believe the promises of investments with exorbitant profits. There is no way to get a guaranteed profit of 500%. Only scammers can talk about it.
Where not to invest your money?
Unfortunately, there are many unscrupulous people on the Internet who want to drag you into fraudulent schemes and take your money. Even famous people, for example, show business stars, become their victims. It is difficult to protect yourself in advance, but you need to be aware of the most common deception schemes.
Do not respond to intrusive and aggressive advertising that promises to earn millions in a week. Miracles do not happen, and a money tree cannot be grown in an empty field.
Do not trust the authors of numerous courses on finance. Usually, they talk about their high incomes and promise that they will teach you how to get easy money. As a rule, these are empty promises, and the earnings of financial gurus are built on gullible students – course buyers.
A common fraud scheme is the construction of a financial pyramid. These are network companies based on attracting new customers. You need to constantly sell something in them, for example, cash back cards, and due to this, make a profit from the referral program. If a friend persistently talks about his own business and offers it to you, check if he is a financial pyramid.
A similar scheme includes sports betting. In bookmakers, the founders themselves and a meager percentage of players earn mostly. The rest remain in the red.
Pained by financial indecision? Want to invest with Adam?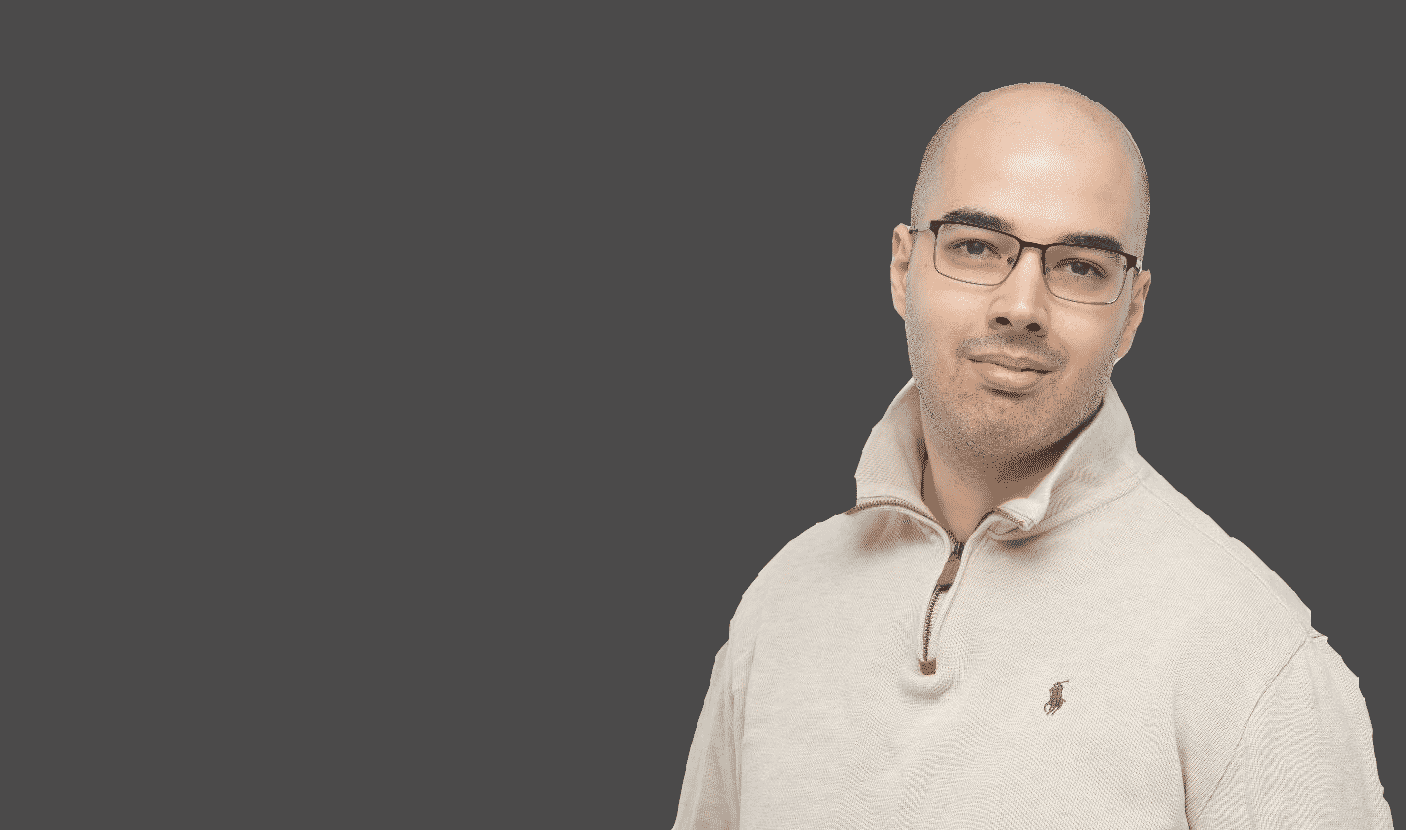 Adam is an internationally recognised author on financial matters, with over 368.7 million answers views on Quora.com and a widely sold book on Amazon
Tags
10 ways to invest your money
,
Bank deposits
,
best expat investments
,
Bonds
,
Commercial real estate
,
Common mistakes novice investors make
,
Currency of Nigeria
,
Economy of Nigeria
,
Education for foreigners in Nigeria
,
expat investment options
,
Healthcare for expats in Nigeria
,
Housing in Nigeria for expats
,
how do expats invest their money
,
how to invest in foreign stocks
,
Investing options for Nigerian expats
,
investing options for nigerian expats 2022
,
Investment insurance
,
Jobs in Nigeria for expats
,
Nigerian expats
,
Precious Metals
,
Residential Properties
,
Small business
,
Stocks
,
Transportation cost in Nigeria
,
What are the best investment options in Nigeria?
,
What is the best investment platform in Nigeria?
,
Where can I invest money to get good returns in Nigeria?
,
Where not to invest your money?
,
Which insurance is best for investment?