Investment opportunities for expats living in the UAE – that will be the topic of today's article.
Nothing written here should be considered as any form of legal, financial or tax advice, and the facts might have changed since we first wrote this article.
If you are looking to invest, don't hesitate to contact me, email (advice@adamfayed.com) or use the WhatsApp function below.
Introduction
Let us have a look at some of the general information before we could get into our topic for today, which is about 'Investment opportunities for expats living in the UAE'.
General Information: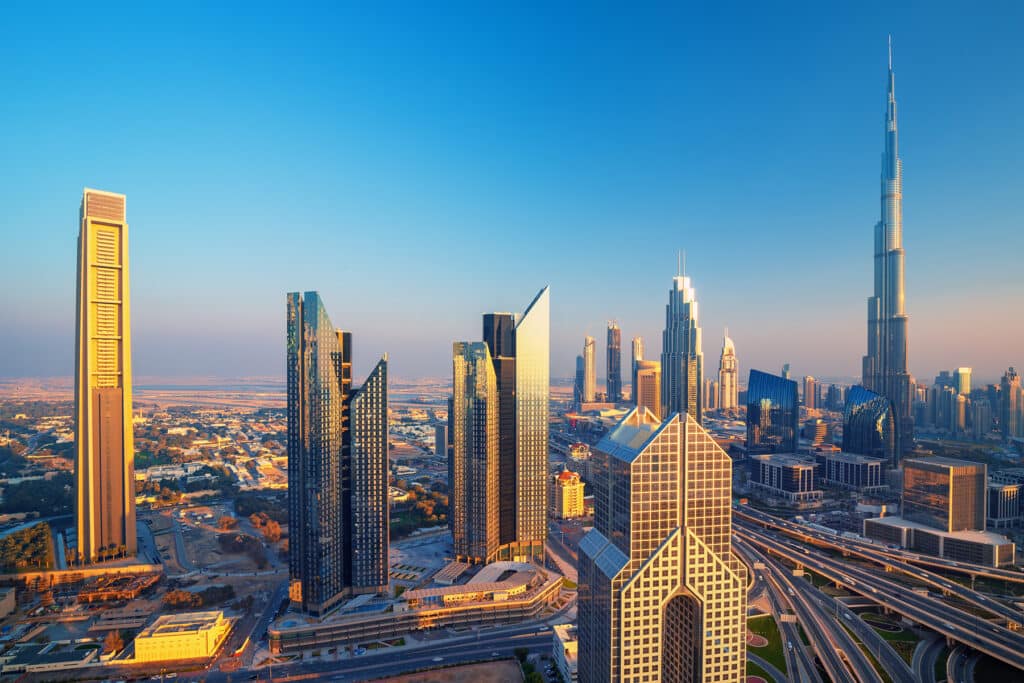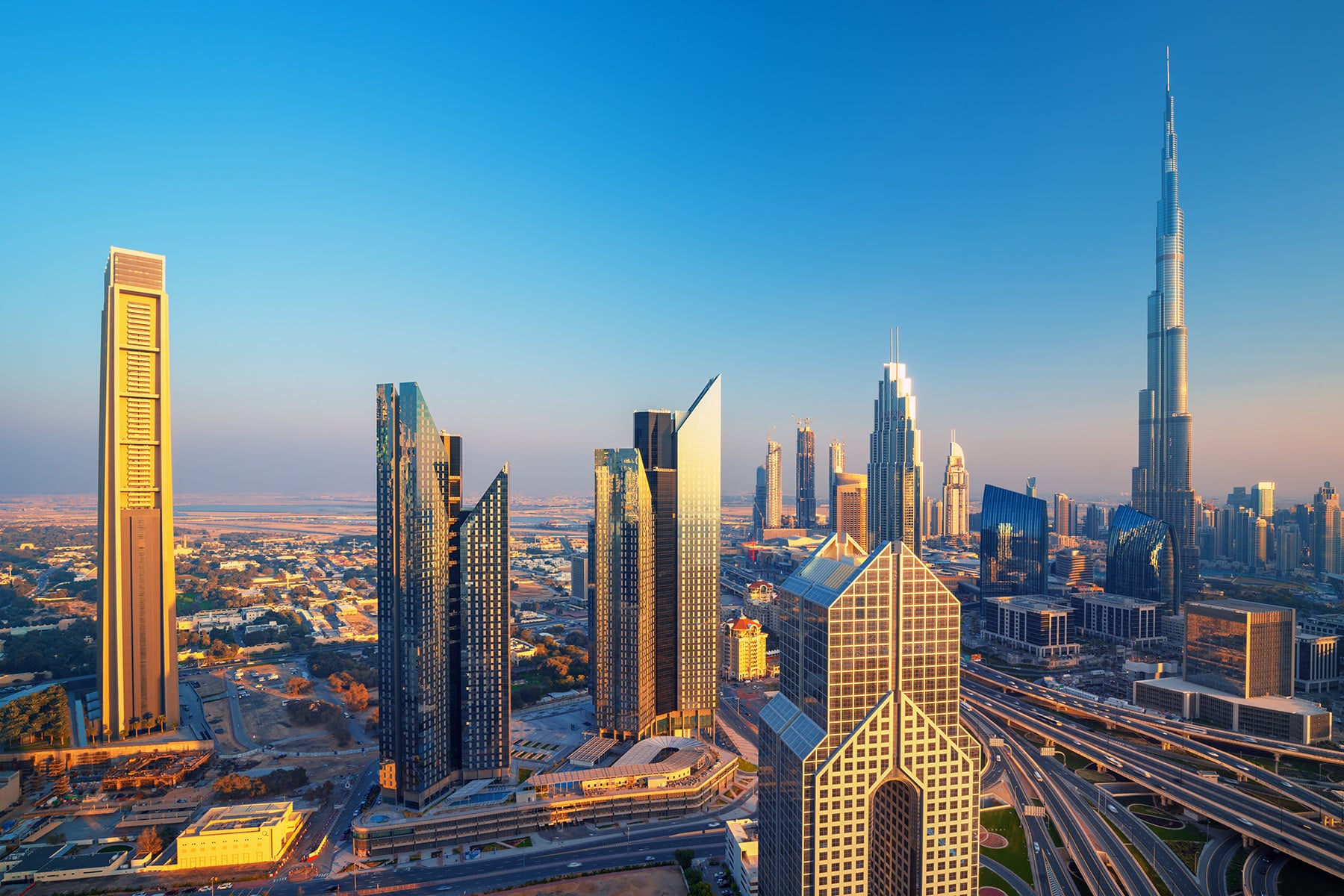 UAE stands for the 'United Arab Emirates', which consists of seven emirates namely 'Abu Dhabi', 'Ajman', 'Dubai', 'Fujairah', 'Ras Al Khaimah', 'Sharjah' and 'Umm Al Quwain'. Abu Dhabi serves as the capital for UAE while Dubai happens to be the largest among the seven emirates.
The currency of UAE is called 'Dirham', which is often referred to as 'UAE Dirham' or 'AED'.
The official language of UAE is 'Arabic' and most of the people living in UAE belong to the religious group of Islam. However, there are some religions as well, such as Christianity, Hinduism, etc.
We will cover the expat living guide in UAE in another article as there are seven different regions while each of which has its features.
Investment options for expats in UAE: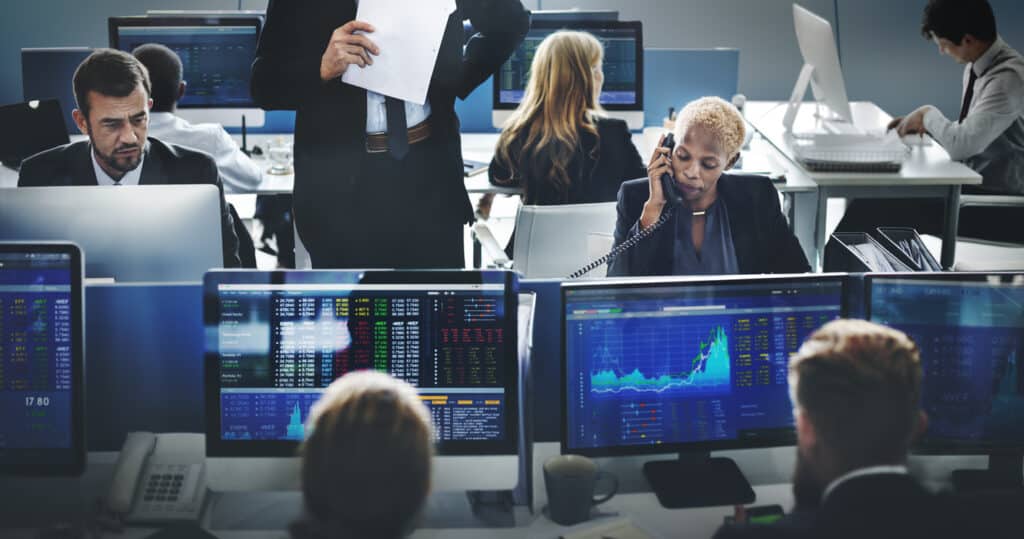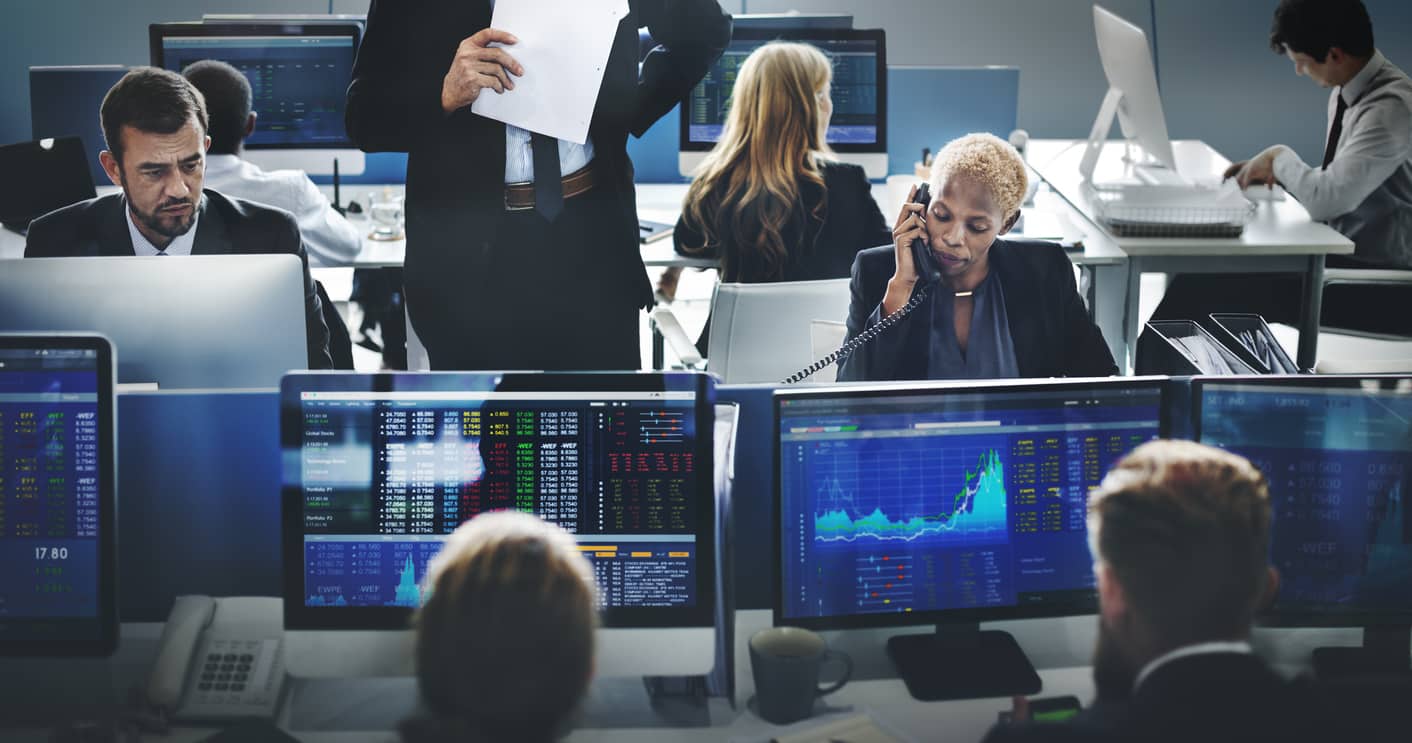 To begin with, we will briefly discuss the types of investment opportunities in the UAE and then concentrate on the best available options for those opportunities.
UAE happens to be a country where the cost of living happens to be quite stressful and therefore, it is ideal to have an excellent portfolio of assets allocated accordingly.
If a person does not invest wisely, then he or she might have a bit of trouble while dealing with financial needs or reaching their financial goals. This would make it hard for them to have a stress-free financial life.
However, UAE has some of the excellent investment opportunities available, especially for expats.
Real Estate: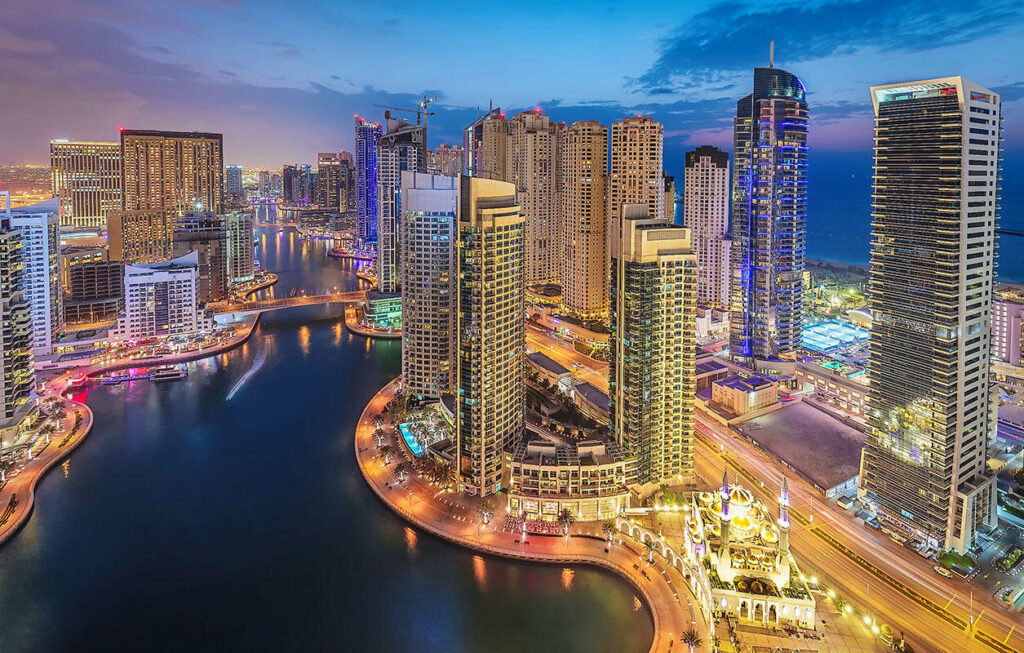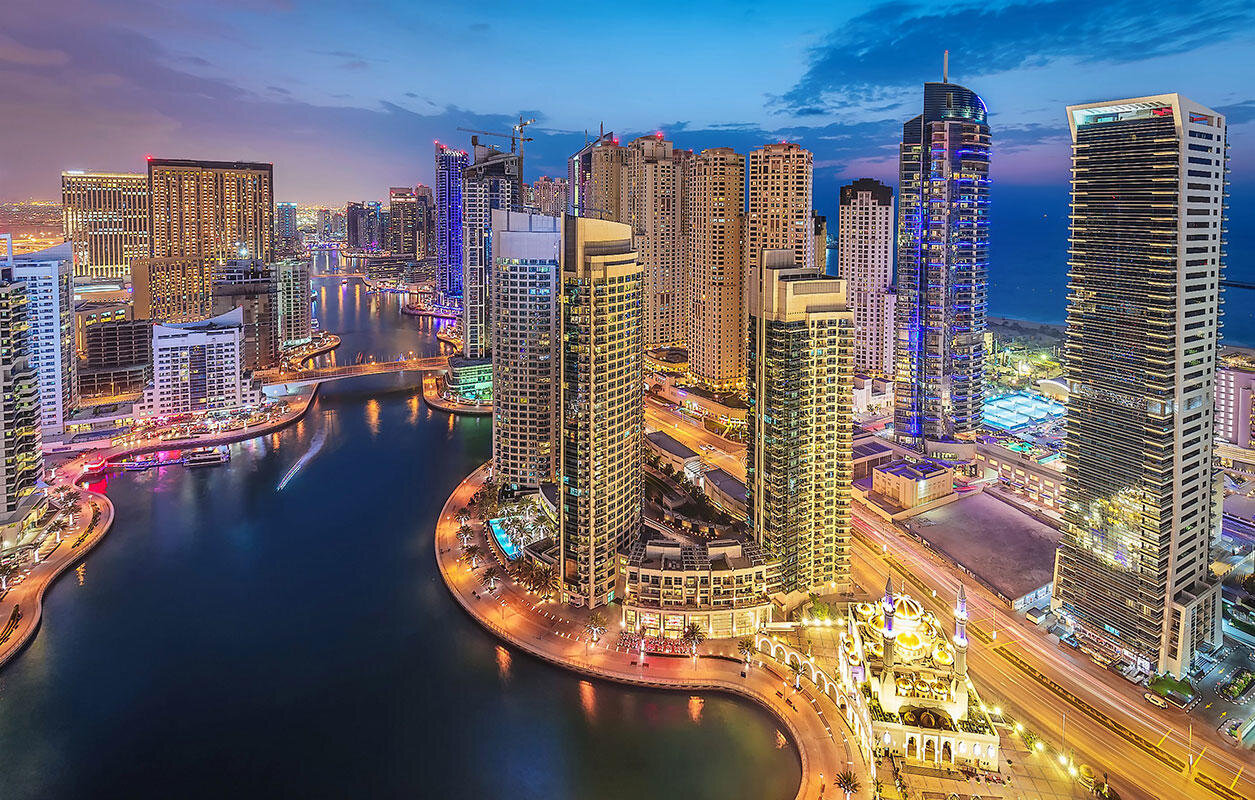 Investing in real estate can be considered as one of the lucrative forms of investment available for expats in the UAE.
Anyhow, if you would like to invest your money in the property sector, you must consider certain factors such as the current economic growth (of the specific region where you are buying property).
For many years, UAE happens to be one of the fastest-growing economies in the world, and therefore investing in real estate properties can be considered a robust investment.
Apart from the economic growth, some Emirates like Abu Dhabi and Dubai are known as the best tourist spots in the world, which attract tourists from all over the globe.
This is definitely a beneficial aspect that adds a considerable amount of value to a property you purchase in the UAE, especially if it is in Dubai and Abu Dhabi.
Keeping all the factors such as major developments and population growth in mind, expat investors who purchase a real estate property can anticipate viable returns on investment.
While describing the investment opportunities, we already said that real estate investment in a UAE property is considered an excellent asset class.
Not only that but these investments have been preferred by international investors for around two decades now.
Effective profits were obtained by investors, while some people had to face losses while trying to have a get-rich-quick approach while investing.
However, it is not efficient for most investors anymore. There have been some strict regulations that limit property speculation, and because of that, the market has become stable and affordable.
The process of investing in a UAE real estate property is very simple. Having said that, there is a possibility that the process might actually be different compared to what the investor has in their mind.
It is highly suggested to contact a reputable real estate agent, and a lawyer or financial planner so that you can get familiar with the process and do it the right way.
For instance, these experts can help you with aspects such as drafting agreement terms for the buyer and seller, the process of signing a Memorandum of Understanding, payments of fees to relevant government departments, and transfer of ownership.
On the other hand, the mortgage market is quite competitive, especially while dealing with expats. Some of the banks that offer mortgage services to expats are 'Abu Dhabi Islamic Bank (ADIB'), 'RAK Bank', 'First Abu Dhabi Bank', 'Mashreq', 'Standard Chartered', etc.
Bonds: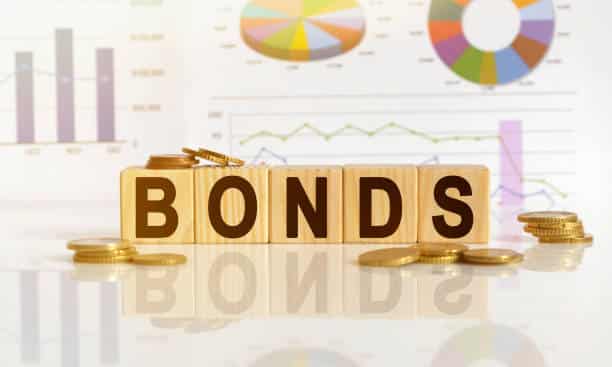 Not just in UAE but investing in bonds can be considered as a wise and secure investment option all over the world, specifically for investors having a low level of risk tolerance.
The advantageous aspect about investing in bonds is that the returns offered are substantially higher when compared to any other traditional form of conservative investments like Fixed deposits (FD) or a certificate of deposit.
Unlike highly volatile stocks, bonds are generally a debt instrument that has been issued by a company while offering a high interest against the invested capital.
It should be duly noted that a bond's final value, which includes the profits from that bond, is provided to an investor only after the maturity period of that bond.
For example, if a bond's maturity period is 3 years, then the investor gets the returns along with the capital only after the completion of these 3 years.
One should always remember that, in the UAE, investing money for acquiring interest is considered a haram according to Islamic principles. Therefore, bonds operate abiding by the terms of Sukuk.
Nonetheless, some bonds are being traded in the conventional format, which considers the financial needs of non-Muslim investors.
National bonds could be accessed easily and a person can invest in them with an amount as low as 100 dirhams and multiples of 100 dirhams.
These bonds can be redeemed at any specific exchange without any hassle after the completion of a minimum holding period of 3 months (90 days).
Stocks: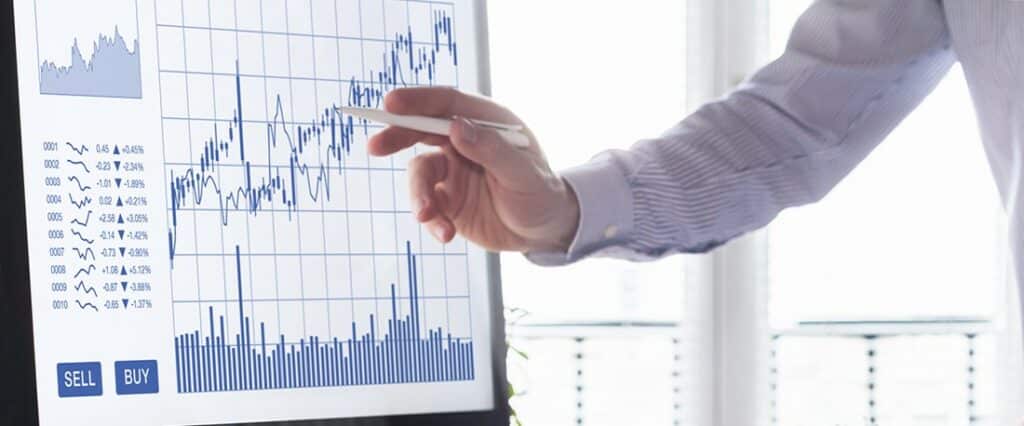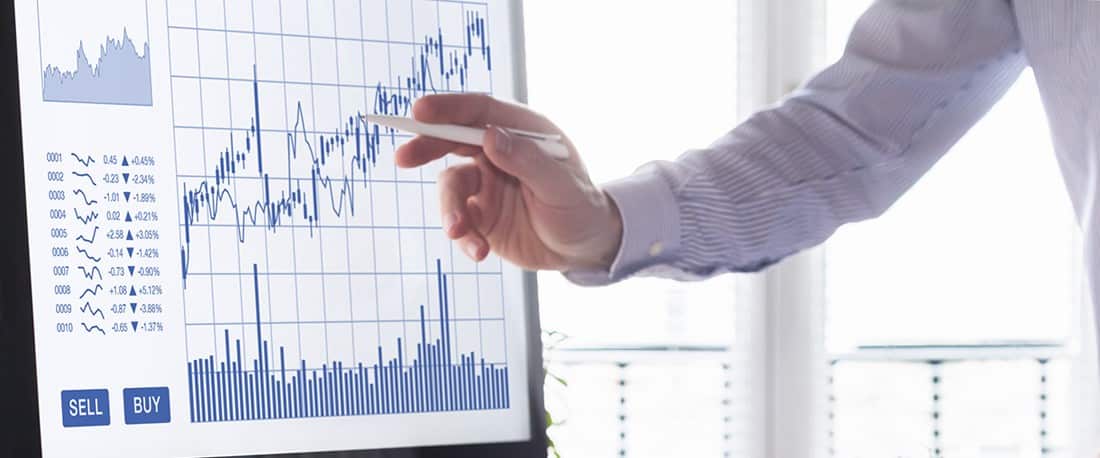 While talking about investment opportunities, the first & foremost thing that comes to anyone's mind is Stocks.
If you are not exactly aware of the basic details regarding stocks, then click here.
Before investing in stocks, it is very essential to have thorough research, in-depth analysis, and a comprehensive understanding of the present growth in the specific region's stock market.
As mentioned earlier, stocks happen to be highly volatile investments and are not meant for individuals having a conservative investment strategy.
A person may experience surges in the value at a certain time and things may go south in the next moment.
The process of investing in the UAE stock market is simple and hassle-free.
First of all, a person must open a trading account with an online broker who is registered with any of the stock exchanges.
There are three stock exchanges in the UAE namely:
Dubai Financial Market (DFM)
Abu Dhabi Securities Exchange (ADX)
NASDAQ Dubai
After that, an investor is also required to obtain an Investor Number for being able to trade on DFM and ADX. This number is provided by the Investor Services Desk at the above-mentioned exchanges.
In General, there is no specific data regarding the best-performing stocks in the UAE, however, we've come up with the list of the best-performing companies in the UAE in 2021, which are as follows:
Etisalat
National Bank of Abu Dhabi
First Gulf Bank
Abu Dhabi Commercial Bank
Emirates NBD
TAQA
EMAAR
Abu Dhabi Islamic Bank
Union National Bank
Mashreq
Funds: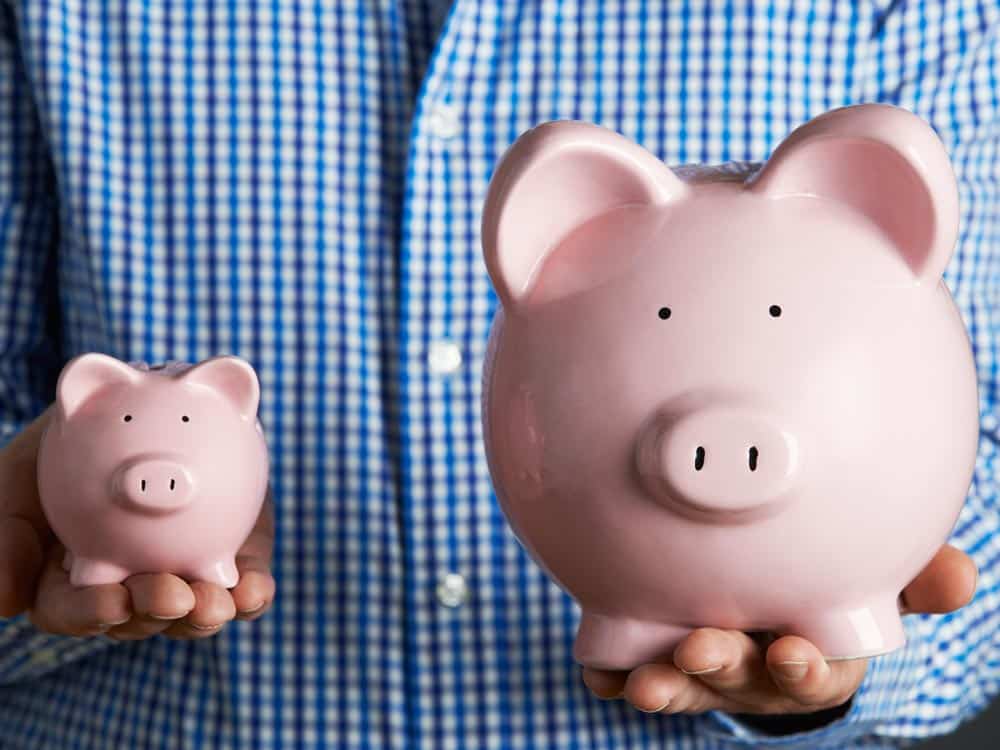 While talking about funds, let's discuss Mutual Funds first, which are considered a perfect long-term investment that is the best possible alternative for stocks.
To get more basic information about different types of funds, click here.
Mutual funds are usually managed by a fund manager who gathers a pool of funds from several investors and then invests it appropriately in bonds, stocks, securities, and other investment vehicles.
After collecting money from investors, the fund manager would separate the money into smaller units and then invest it in various company stocks or any other instruments.
By doing so, the risk exposure can be reduced. Therefore, mutual funds are known to be among the best available investment opportunities for expats in UAE.
These are specifically considered by investors who are not comfortable investing a huge amount of money.
After a certain amount of time, the investor starts receiving profits according to the mutual fund type selected by them. In the UAE, many banks and financial entities offer mutual funds such as Citibank, HSBC, etc.
There is a very important aspect that every investor should try to keep in their mind before putting their money, i.e., most mutual funds tend to offer profits over the long term.
Hence, it is suggested to invest your money in mutual funds for substantially longer periods, so that the investors can expect higher returns from them.
Apart from mutual funds, there are a wide range of funds available for investors in the UAE such as
ETFs
Shariah-compliant ETFs
Growth funds
Equity funds
Fixed income funds
Sector-specific funds
Value funds
Shariah-compliant funds and ETFs happen to be the best type of funds if you are a Muslim expat living in the UAE. Why? Because these funds invest in financial instruments that abide by Islamic principles.
Generally, institutions such as 'HSBC', 'Citibank', 'Emirates NBD', 'First Abu Dhabi Bank', etc., provide asset management services, which include products related to mutual funds.
Some of the best mutual funds available in UAE in 2021 are:
Scottish Mortgage
Dunn Capital
Fundsmith Equity Fund
Fidelity Global Dividend
Ardevora Global Equity Funds
Fidelity Emerging Market Fund
Schroder Mid Cap US Fund
Invesco Perpetual Asian
Crux European Special Situations
M&G Global Macro Bond
If you want to go for ETFs, then a Robo Advisor named 'Sarwa' happens to provide the best results when it comes to ETFs.
Gold: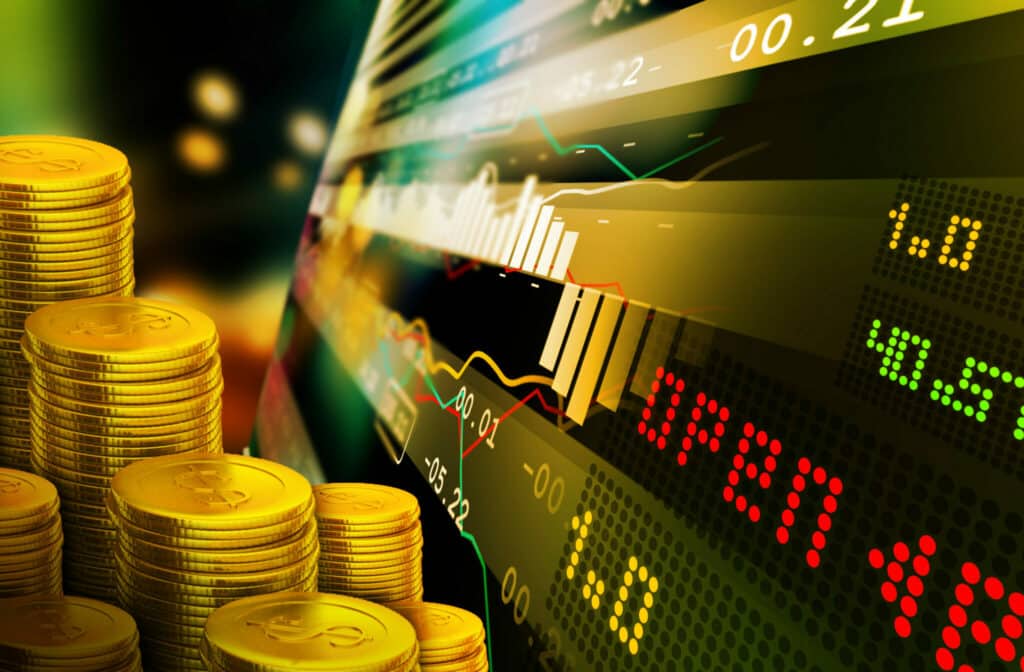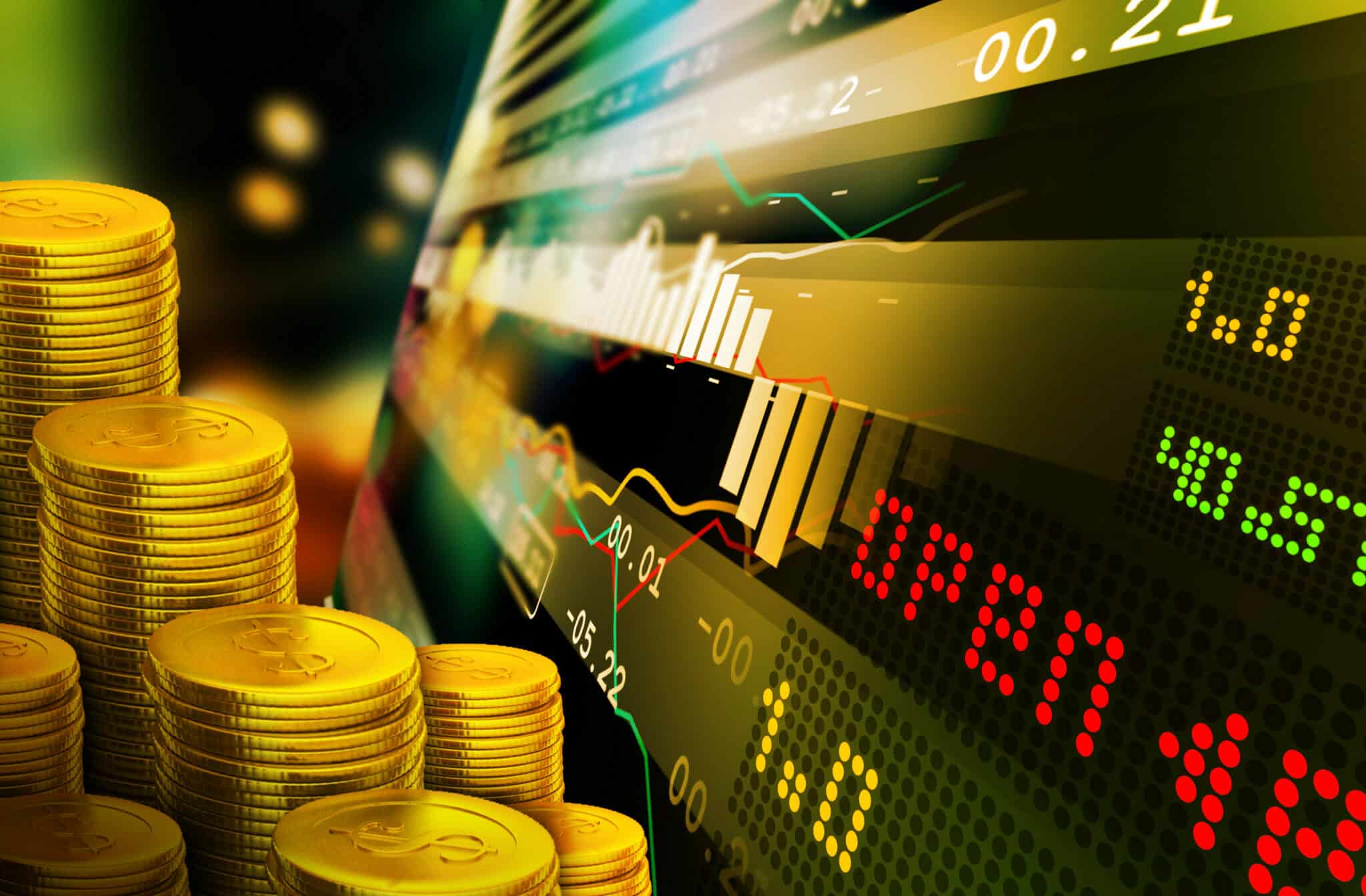 Gold happens to be one of the safest modes of investment, where an individual can acquire capital gains when there is an increase in its value.
Not only that but investing in gold can be considered as the perfect method to maintain the value of your capital without having to worry about inflation.
As an investment, it has been proven in many instances that reselling gold after a long period would allow an investor to have a substantial amount of returns (capital gains).
However, short-term trading in Gold while not opting to own the actual asset might lead to a higher amount of risk. This is not only applicable to gold, but it applies to various assets.
Bank Accounts:
Deposit accounts and e-saver accounts are the bank accounts that are tailored mainly for offering maximum returns to their potential investors.
fixed deposits (FD) are available for more gaining more returns while having a term period of one month to two years with a higher rate of interest.
Similarly, e-Saver accounts are offered in the UAE by some of the major banks like Emirates NBD, ADCB, HSBC, and so on.
These banks provide e-saver accounts which are known to offer a high interest rate when compared to traditional savings accounts. Anyhow, most bank accounts won't be provided with debit cards which makes it a tad bit hard for the customers to make withdrawals.
Unlike the situation in most countries, the local banks in UAE offer excellent services to expats.
They provide a wide range of savings and deposit accounts, while some of them offer attractive interest rates. Both traditional savings accounts and Shariah-compliant savings accounts are made available for investors.
'Abu Dhabi Islamic Bank (ADIB)' offers profits that are compliant with the sharia principles on a quarterly basis.
'First Abu Dhabi Bank' provides a 4% return, while the individual might be required to maintain a minimum balance of at least Dhs10,000.
'Muradaba account' provided by the 'Emirates NBD Bank' provides returns of up to 1.35%, while having a requirement of minimum balance of Dhs5,000
the 'Mashreq Set Up Saver Account' requires a minimum balance of Dhs10,000, and in return offers an interest rate ranging up to 6%.
'RAK Bank' offers a savings account known as 'Fast Saver Account', which provides an interest of around 2%.
Apart from these savings accounts, banks located in the UAE also present a wide range of deposit accounts (both Islamic and Non-Islamic).
'Commercial Bank of Dubai' provides a deposit account known as 'Step Up Deposit Account', which offers around 4% annual returns.
However, there is a deposit requirement of around Dhs10,000 for this account.
National Bonds in the UAE present an annual profit rate of 2.5%. For these, the profit is paid on a quarterly basis, and the requirement for a minimum investment is Dhs100,000.
'Union National Bank' provides its customers with a 'Fixed Deposit Account', which offers 5% interest for deposits with a term period of 18 months.
The requirement for a minimum deposit to be made is a Dhs50,000 deposit and it also has the benefit of depositing in other currencies.
'RAKBANK' offers a 'Fixed Deposit Plus Account', which provides returns ranging up to 3.25% for a term period of 36 months.
While choosing a saver account or a deposit account as an expat, it is better to contact the bank and know about all the necessary details before opting for one.
Why? Because some banks might have certain types of rules and regulations, especially for expats, and therefore, it is wise to know about all the details before opening an account.
Pension Investments: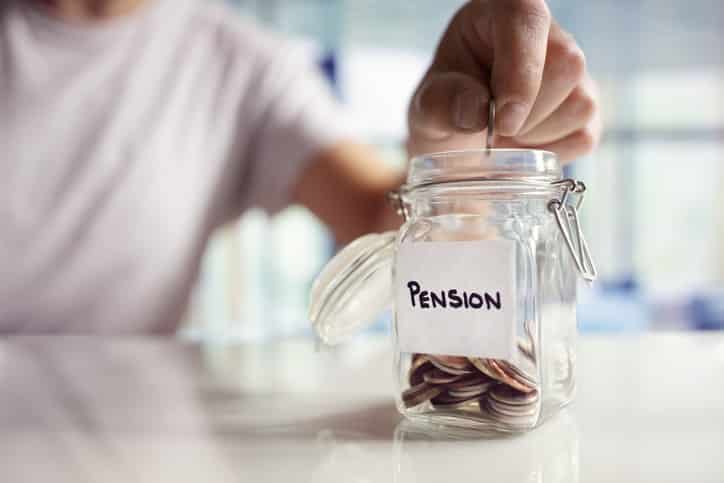 According to a survey conducted in March 2019, it has been estimated that around 33% of the expats want to retire by the age of 55, and around 50% of expats want to retire by the age of 60.
Nevertheless, only half of the people among them were trying to save money towards their retirement.
As of the recently available data, expats working in the UAE are offered an end-of-service gratuity payment, which is provided by their employer in UAE.
The amount for this payment is determined according to the individual's last-drawn salary and the number of years they have been working in the company.
Anyhow, there has been a proposal for a new voluntary pension scheme in the UAE. Based on this plan, employers are required to collect their employees' end-of-service contributions and invest them on their behalf.
By the time of writing this article, the actual date is not yet fixed, nonetheless, individuals who intend to participate in this scheme would be able to contribute a higher monthly amount (based on their wish).
Most expats intend to opt for a private pension plan in the UAE. Yet, they have to concentrate on some of the basic aspects such as:
Expected retirement age
Savings required at that time
Retirement lifestyle
Place of retirement
Anticipation of major expenses
Tax laws and their effect on the retirement plans
Business Investments:
There are no specific restrictions regarding the ownership of a business for expats in the UAE, and Expats/non-resident foreigners are allowed to set up a company in the UAE while having 100% ownership in a free zone.
A free zone is a particular area where there are no taxes or restrictions on business, employment, or trade. However, they might be applicable in the mainland.
When opted for a free zone in UAE, an individual can set up a company easily and obtain a license faster.
Nevertheless, expats are also allowed to set up a company on the mainland. For that, the company needs to have a UAE citizen owning at least 51% of the company.
Additionally, the costs involved with setting a company in the mainland and maintaining it are significantly higher.
While setting up a business as a foreign investor, you will be necessitated to approach the Department of Economic Development (DED) in the respective emirate where you are starting the business.
The DED will provide initial approval for starting the business, and after that, you can register the trade name of the company.
Taxes on investments: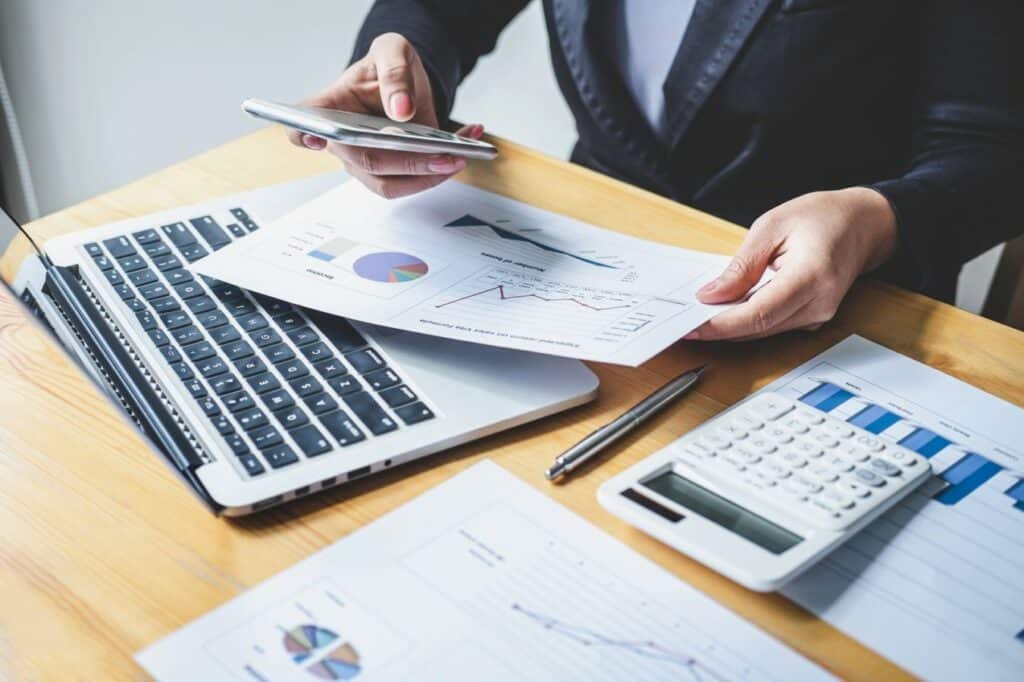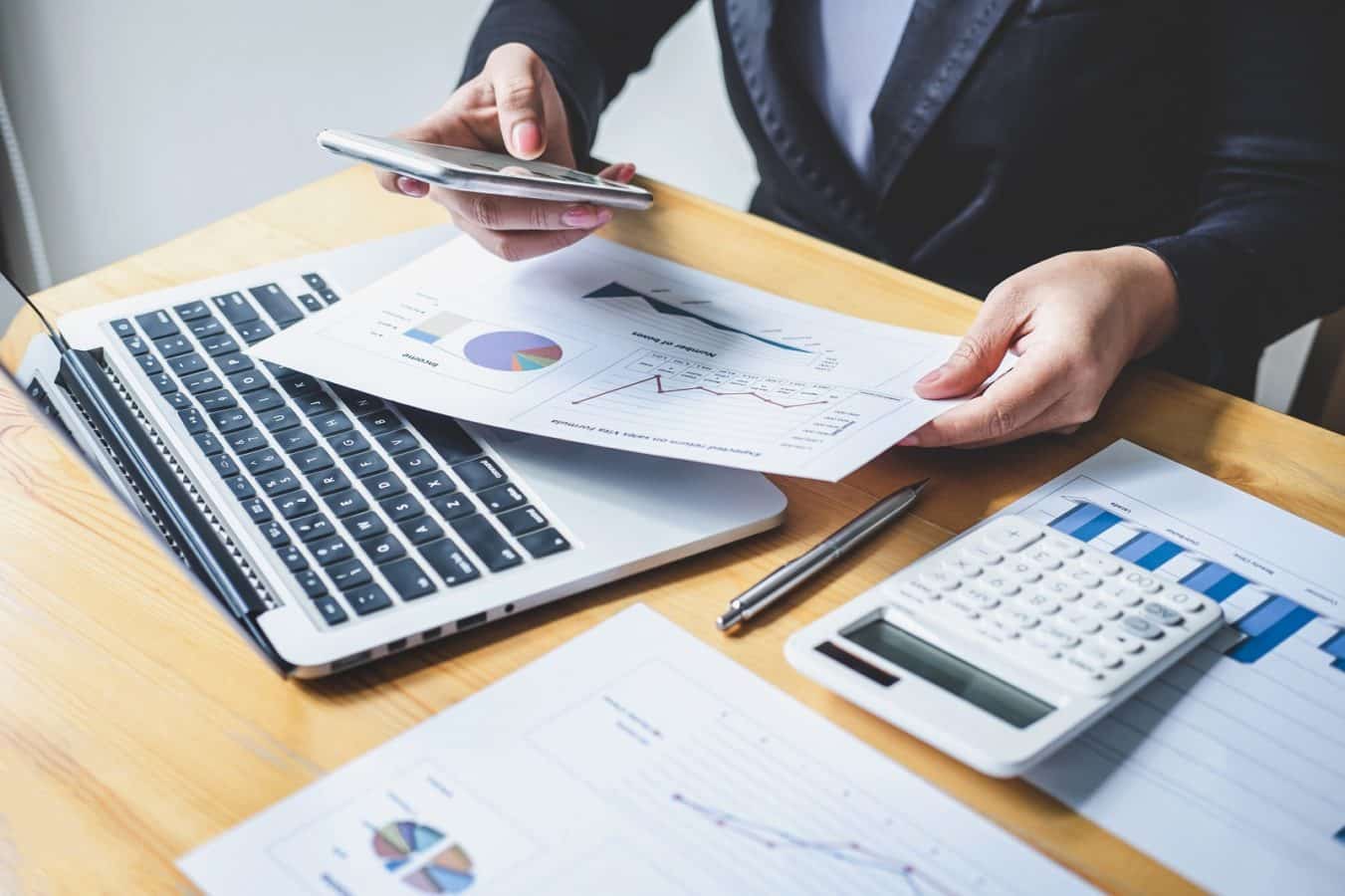 In UAE, there is no personal income tax, which is one of the best aspects to consider.
There is no capital gains tax on the sale of real estate properties or securities.
Rental income is taxed at 5% in the UAE, except for Abu Dhabi. However, landlords in Abu Dhabi are required to pay license fees on the rented buildings.
Bottom Line:
Before investing as an expat in UAE, you must take care of some aspects such as:
Investment opportunities available
Opportunities for expats
Regulations on foreign investments
The protection offered on foreign investments
Incentives offered to foreign individuals
The political situation in the UAE and its effect on the desired investments
Economic stability
Banking and financial aspects
It is very important to consider the fact that investing in the UAE as an expat might vary a lot compared to the process of investing in your country of origin.
Based on your expectations, goals, and financial situation, plan your investments. Hasty investments often lead to a loss in capital.
Other than these investments, expats can always opt for offshore investments. Offshore investments are also the same investment opportunities, except the fact that you invest in another country with potential benefits such as taxes, higher interest rates, etc.
If you are a busy person, then you might not have the necessary time to take care of all your investment needs. If you fall under such a category, you can acquire the best-in-class financial solutions offered by us.
If you are a beginner and find it hard to understand all these aspects, and yet you want to learn the fine art of investing and take care of your investments on your own, then you join 'Adam Fayed Academy' and obtain all the necessary financial expertise you seek.
You can even download our app and start investing money according to your financial situation and investment goals.
We have been helping many clients to achieve financial freedom and we are sure that our services might come in handy for you as well.
That being said, we hope that you were able to find all the relevant information in this article for which you have been searching. We also wish you the best with your investment endeavors.
Pained by financial indecision? Want to invest with Adam?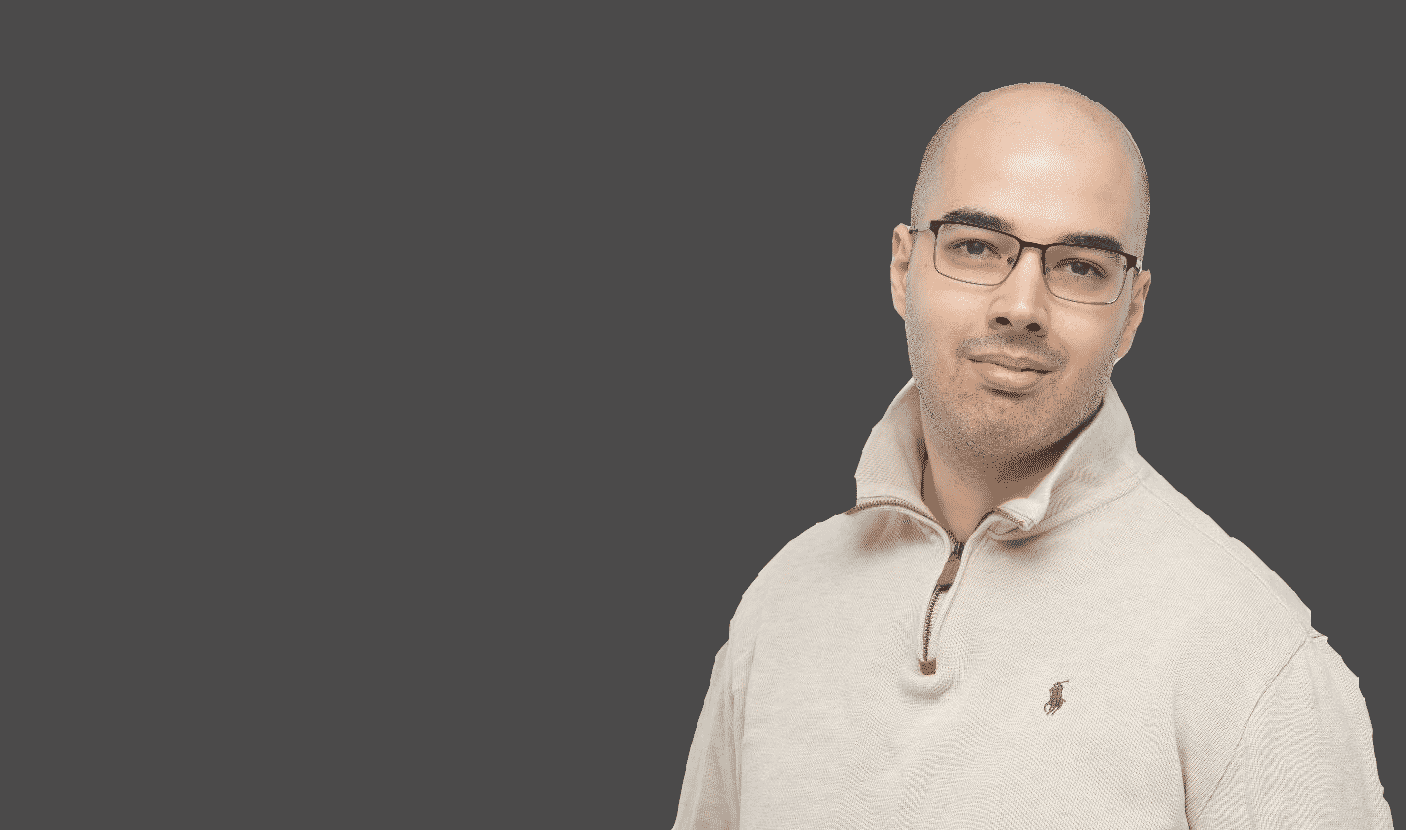 Adam is an internationally recognised author on financial matters, with over 299.6 million answers views on Quora.com and a widely sold book on Amazon