Let's get to know iPensions Group. In particular, we will discuss the self-invested personal pension (SIPP) offerings of the company as well as other relevant information to know whether it's a beneficial investment option or not.
This iPensions Group review could also help you secure your personal pensions should you end up choosing their platform.
If you want to invest as an expat or high-net-worth individual, which is what I specialize in, you can email me (advice@adamfayed.com) or use WhatsApp (+44-7393-450-837).
This includes if you are a customer of iPensions and aren't happy.
IPensions Group Background
IPensions Group, established in 1998, is a company that specializes in providing personal pensions for both UK and non-UK residents. They primarily collaborate with regulated advisers to offer a range of pension options.
The company prides itself on combining innovative technology, extensive experience, and a team of skilled professionals to deliver comprehensive pension support. The Financial Conduct Authority oversees its operations to ensure they are in line with financial rules and regulations.
As part of their overall expansion plan, Momentum Pensions has renamed its SIPP unit to iPensions Group. The iPensions SIPP is designed to be a competitive product with transparent and low annual fees, eliminating hidden percentage charges. The FCA standard assets it allows for are ideal for non-UK residents who want to keep their wealth in the country.
One notable feature of iPensions SIPP is its flexibility. It allows individuals to make contributions and access benefits from their entire pension fund or only a portion of it, depending on their specific needs and circumstances. This gives customers more agency over their retirement funds by letting them adjust their pension benefits to meet their own needs.
The monitoring and administration services for the platform are available online around the clock.
What are personal pensions?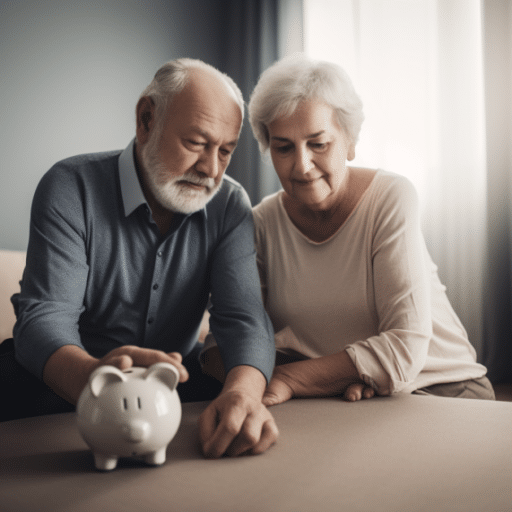 "Personal pensions" or "private pensions" are retirement savings plans for those without employer-sponsored pensions. They are a sort of defined contribution pension, in which people build up funds for retirement by making consistent payments into a pension fund while they are actively employed throughout their working years.
Individuals get more control and flexibility over their funds for retirement when they participate in a personal pension plan. That's because they provide customers greater say in their retirement planning by allowing them choose their own monthly savings target, investment strategy, and withdrawal terms.
IPensions Group Login
IPensions has a diverse client base spread across different countries, and they understand the importance of providing a seamless online platform for their clients to access and manage their investment assets. The online platform is designed to cater to the needs of all iPensions customers, allowing them to conveniently handle their Self-Invested Personal Pension in one centralized location.
If, at any point, a client forgets their login credentials, iPensions Group offers a helpful solution. The client can reach out to the company or their Independent Financial Advisors (IFAs) directly via email and inform them that they don't have their login information. The IFA will then facilitate the necessary communication with the firm to clarify and verify the client's identity. After the required clarifications and verifications, iPensions will provide the client with their login credentials.
This feature ensures that clients always have uninterrupted access to their iPensions account, even if they encounter login issues. By promptly addressing login concerns and providing the necessary support, iPensions Group prioritizes client convenience and aims to maintain a seamless online experience for all users.
What offerings are available from IPensions Group?
Adviser SIPP
According to iPensions Group, the Adviser SIPP is designed to provide customized retirement planning options for both UK and non-UK residents who prefer to keep their assets within the UK. This SIPP offering emphasizes flexibility and transparent pricing.
The Adviser SIPP offered by iPensions Group charges different annual trust fees based on the transfer value range. For a minimum transfer value of 40,000 pounds and a maximum transfer value of 999,999 pounds, the charge assessed is 500 pounds per annum. On the other hand, those transfers that range from 1 million pounds to 1,499,999 pounds cost 1,000 pounds for annual trust fee, while transfers worth between 1.5 million pounds and 1,999,999 pounds are levied the highest trust fee at 1,500 pounds.
Clients on any of the given transfer value ranges are allowed an unlimited number of pension transfers and are charged the same set-up fee of 300 pounds.
The Adviser SIPP allows individuals to enjoy flexible benefits starting from the age of 55. For detailed information about this product, you can refer to the documents section of the review or contact iPensions directly.

The Platform SIPP
The Platform SIPP is designed to enable you to combine all of your pensions into a single, online-managed SIPP, and is available to both UK and non-UK residents. Additionally, it provides a broad range of investment options to choose from.
In terms of charges, the Trust and Platform Services Fee comprises an Annual Trust Fee of 200 pounds, as well as a Platform Services Fee of 0.35% per annum. Transaction costs such as the SIPP Set Up Fee and Cash Transfer In Fee are both zero.
The USA SIPP
The USA SIPP is a specialized pension scheme tailored for USA expatriates, USA residents seeking a UK registered pension scheme, and individuals with USA connections. It offers a diverse selection of investment options aligned with iPensions Group's investment policy. Participants can also engage professional trustees to oversee and manage their assets in accordance with UK regulations.
The fee structure for the USA SIPP is comparable to that of the Adviser SIPP, encompassing initial set-up fees and annual fees.
The Core SIPP
The Core SIPP is designed to assist advisers by providing access to a wide array of investments offered by reputable providers. It allows individuals to consolidate their pension benefits and accept qualifying contributions.
The Property SIPP
This offering is specifically designed for UK investors who wish to engage in long-term investment in tax-efficient commercial property and land assets. It also offers a range of other UK-regulated funds.
Members of the Property SIPP have the opportunity to utilize the assets within their SIPP to secure commercial property loans. Additionally, they can generate income by utilizing their SIPP funds to acquire and lease business premises.
Small Self-Administered Schemes (SSAS)
The Small Self-Administered Scheme provided by iPensions Group is specifically designed for employers, company directors, and business owners who have fewer than 12 scheme members. This program offers considerable control over contributions and investments, allowing individuals to have a greater say in how their pension funds are managed.
One of the key advantages of iPensions Group's SSAS is the broad assortment of asset options available. This includes the opportunity to invest in commercial property, which can provide potential growth over the long term and rental income. By allowing individuals to diversify their investment portfolio beyond traditional financial instruments, the SSAS offers an elevated level of investment flexibility.
IPensions Group Investment Options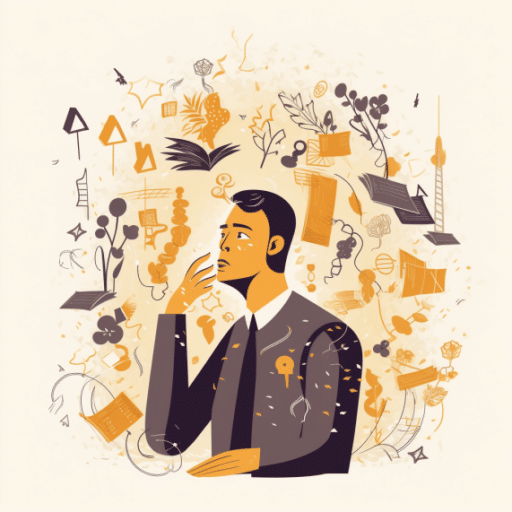 Ipensions Group offers plenty of investment alternative choices for clients who transfer their UK Pension assets. The business offers more than 2,500 investments from some of the world's top asset management companies (like cash and deposit accounts, mutual funds, investment trusts, exchange-traded funds, as well as structured products).
The iPensions SIPP also provides the flexibility for clients to contribute at their desired level, as long as it falls within the tax relief limits set by HMRC. Importantly, there is no need for a minimum commitment, which enables customers to customize their investing plan according to their own wants and needs.
What are the fees?
While the iPensions platform may not be the most inexpensive option available, they offer a highly competitive price for their services. Their pricing system is designed to be straightforward and transparent, ensuring that all fees are clearly outlined upfront.
The fees that we will mention here are particular for the Adviser and USA SIPP plans, which are categorized based on the total value of the pension funds held within them, i.e., from under a million pounds to 2 million pounds.
The fees include:
Set-Up Fee: This is a one-time fee charged when setting up the SIPP account and initiating the plan.
Transfer-in Fee: This fee refers to the cost associated with transferring existing pension funds from another scheme into the iPensions SIPP.
Annual Fee: This is the yearly fee charged for the administration and management of the SIPP account.
Transfer Out to Other Scheme: This fee is applicable when transferring the funds from the iPensions SIPP to another pension scheme.
The set-up fee is consistent across all plans at 300 pounds. The transfer-in fee is set at zero, indicating that there is no charge for transferring funds into the iPensions SIPP. The annual fee varies depending on the value range of the pension funds, with higher-value plans incurring higher annual fees. The transfer-out fee is steady across all plans as well at 500 pounds, regardless of the value range.
What are the positives and negatives of iPensions Group?
The iPensions Group is known for its transparent and easy-to-understand fee structure, making it a preferred choice for many non-UK residents looking to consolidate their UK pension assets into an International SIPP. The technical and administrative support team at iPensions is highly competent and provides strong assistance to clients.
Following the implementation of new QROPS restrictions, iPensions has gained popularity among non-UK residents seeking to streamline their UK pension assets through an International SIPP. Financial advisors often recommend Momentum International SIPP as the top choice for UK residents in the offshore market.
The overall service provided by iPensions has been excellent. The application and process for opening an account are efficient, and client onboarding is smooth, facilitated by electronic signatures and the absence of the need for physical paperwork, which is a definite advantage.
However, it is important to note that there are some drawbacks to consider. If all of the retirement benefits are taken out using the flexi-access drawdown option or if the benefits are transferred to an external pension plan, a termination charge may be assessed. This fee should be taken into account when evaluating the overall cost and benefits of the iPensions service.
Despite this termination fee, iPensions Group offers a compelling option for individuals looking for a transparent fee structure and reliable technical support when managing their pension assets.
Pained by financial indecision? Want to invest with Adam?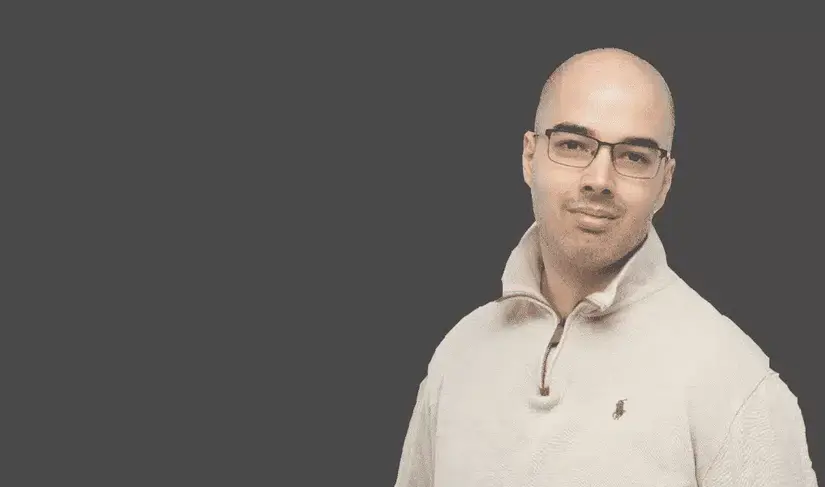 Adam is an internationally recognised author on financial matters, with over 693.5 million answer views on Quora.com, a widely sold book on Amazon, and a contributor on Forbes.