Whilst I have previously looked at stocks vs property and if renting is dead money, this article will examine whether it is cheaper to build your own house.
Clearly it depends which country you live in, but we will make some generalised arguments in this article.
It will include the best mortgage providers for expats and locals in the country.
If you are looking to invest in a portable way, contact me using this form, or by using the WhatsApp function below.
Introduction:
Most often a question rises among the people who are willing to have a house. This question is about whether it is cheaper to build a house? Or is it cheaper to buy an already existing house?
Well… say no more to such doubts… In order to clarify with your doubts, we have decided to clarify this doubt among our readers once and for all.
Therefore, in today's article, we will be discussing all the aspects related to buying a house as well as building a house and show you a comparison upon considering all the important factors.
So, without wasting any more time, let us get into today's topic i.e., "Is it less expensive to build a home? Or is it less expensive to buy one?"
People very less often try to build their home from the beginning. However, these types of people are provided with the benefits of modifying their homes based on their own specifications.
Some people consider buying a home, anyhow, end up with different types of costs related to remodeling their homes. Moreover, they would have to compromise on the customization based on their desire.
Buying a first home may seem to be a process that involves a lot of effort. However, with the help of the perfect attorney and an efficient real estate agent, this process can be hassle-free.
In order to buy a house, the majority of the people contact a lender which seems to offer an advantageous deal on a home loan before buying a house. Often, people choose to avail of this home loan service from their bank.
By doing so, an individual might be able to calculate their budget for buying a new home along with all the other costs involved with it.
After picking a home that suits their needs, they can move into their new residence after the completion of the agreement signing process. This is considered a good choice for the people who want to relocate to a new state or country fast.
As discussed before, the major drawback involved in this process is the lack of customizability based on the person's preference. The customization can be done, however, involving a lot of costs for remodeling jobs.
Building a home is a rather exciting experience for a person. A person gets to sit with an architect and create an excellent design for their dream home. This strategy is time-consuming, and the person would have to face a few problems.
Based on research done by some reliable sources, building a home is 30% cheaper per square feet compared to buying an already existing house.
For example, buying a house that is built in the 60s and has an average floor size of 1,500 sq.ft will cost around $150 per sq.ft for a person to purchase. On the other hand, building a home may cost only $100 per sq.ft.
However, the price of building a home is influenced by different types of factors such as the state where the land is located, neighborhood, etc. However, there are some people who state that this not the actual case and say building a home might cost more when compared to buying one.
On average, most of the new houses have an average of 2,500 sq.ft. This means they have lower building costs, but the overall costs will be higher than buying an already existing house.
On the contrary, additional floor space will make up for the extra costs and people who want to build a house with low costs can opt for making the architect create a design for a small house which is around 1,500 sq.ft.
This will make them save 30% money when compared to buying a house as described before.
Advantages of building a home: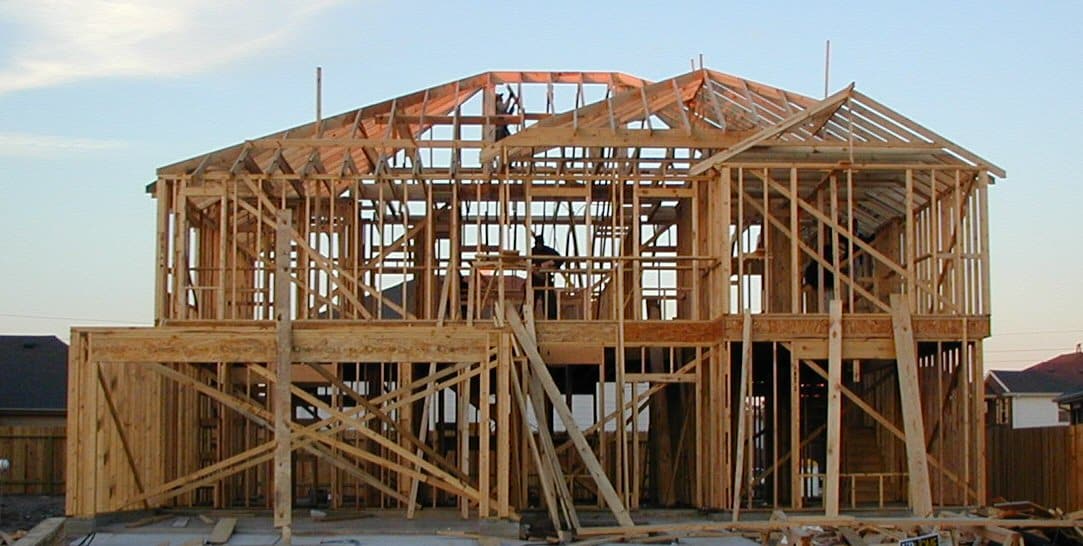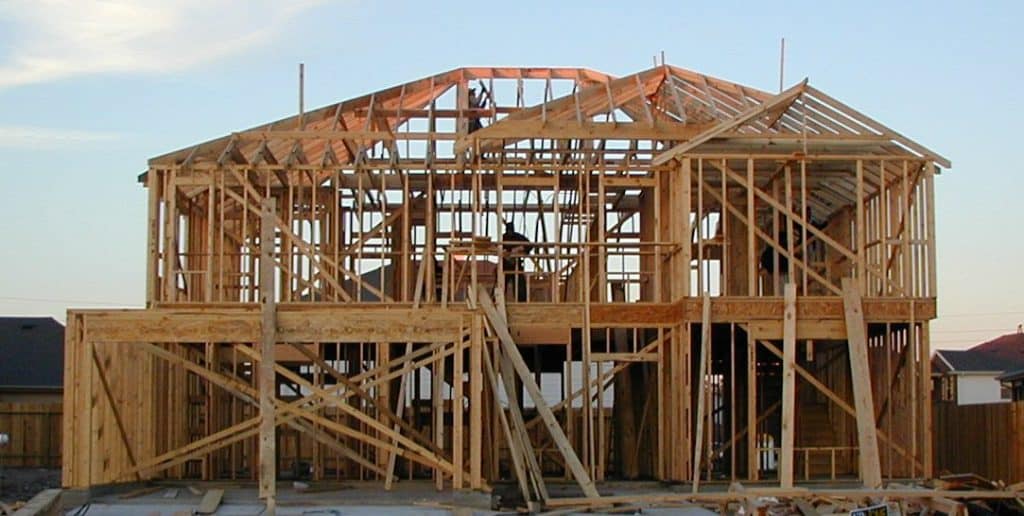 Although building a home is not as convenient as buying an existing home and involves a process that requires less effort.
A person would have to search for land, hire an architect, hire a builder, find the materials from different suppliers, etc. for building a home, and by choosing to buy one, he or she can avoid all these.
There is also a risk of going over budget while building a house, which may be due to the various factors such as labor costs, work delay, actual prices of materials varying from the estimated prices, etc.
However, the above-mentioned risks of going over budget could be avoided if the person has a reputed builder who is effective in his line of work.
By opting for a house that is already under development may speed up things, but the level of choice might become limited. There are factors that should be considered such as sewage, environmental conditions, surroundings, etc.
The major advantage of building a home is the ability to customize according to needs and desires. This is the major factor that is considered highly beneficial for people who want to build their house.
Advantages of buying a house:
There are two major advantages to buying a house, which are convenience and cost. Once the person gets a pre-approved loan, he or she can check for a few options, choose a house and make an offer.
After making an offer, a real estate agent will guide the person and can carry out the process in a well-organized manner.
This means the agent will find some appropriate properties for the customer, guide the customer with the negotiating, and help with the paperwork involved.
After an offer is accepted by the person, the deal will be confirmed. After that, the person can move in within a time period of one or two months, which differs depending on the circumstances.
There are many steps involved in the process of buying a house such as financing, searching for homes, making offers, inspecting houses, etc. By keeping this in mind, most people opt for buying a house that has already been built.
The average cost of building a house:
According to the stats provided by the National Association of Home Builders, the cost of building a house in the US is around $85.65 per sq.ft or $237,800 for a 2,776 sq.ft house (approx.).
But a real estate agent named Bill Gassett, who is also an owner of Maximum Real Estate Exposure located in Hopkinton, Massachusetts, states that building a house is rather more complicated.
While building a home, the best option to get an idea about the costs that are going to be involved is to have an exact estimate from the architect and builder, so that very less chance of the costs going over the expected range.
It might also be helpful if the person contacts a few other builders and architects and compares the services offered by them to get the best quote for the costs involved.
'Building a house on previously owned land' – The major difference in the average cost between building a house and buying a house is the cost involved with the land. While buying a house, an individual gets the price which includes the land as well.
On the other hand, a person who is building a house would also have to deal with the costs, which are involved with buying land. Therefore, the cost of land is an added expense for the people to build a house.
'Buying the land' – As the price of an already existing house also counts the land value, building a house would involve additional costs. Hence, a person looking to finance their home can avail of a construction loan to buy land, labor and required materials.
This can later be converted to a traditional mortgage after the successful completion of the project. Lands that do not have the availability of onsite utilities such as water and power will have difficulty in financing. This is due to the difficulty in the selling process of the land, in case the loan defaults.
'Utilities' – The usual necessities that are often taken for granted by the owners might become major expenses for the builders. A lot of people don't even think about the costs of getting permits and connecting the utility services.
A real estate agent in Seattle named Simran Chandok states that these costs can go over tens of thousands of dollars. Adding to that, there is even a possibility of running into issues related to the city permits depending on the area, which may require a lot of time to complete the construction as said by her.
It is best for individuals to get access to a land that has access to utility services and roads before itself. People can alternatively ask the seller to complete these works while making an offer.
'Excavation' – There are some major aspects that are to be given a look right after building a house. These aspects include:
Quality of Land.
Checking whether there is a rock beneath the grass surface of the land.
An effective drainage system in case of a flood.
The efficiency of the foundation, and many more.
These are the questions that pop into the mind right after starting the building process. In order to check for these aspects and make changes (if any required), a person would have to spend a lot of money.
These types of problems could be overcome by the person if he or she asks the real estate agent for a 30-day inspection period while making the offer.
During this time, that specific person could get suggestions from experts regarding these aspects, get an estimated cost, and make sure whether that the land is a good investment.
By asking for an inspection period, an individual can decline the offer if they are not satisfied with the condition of the land.
'Average costs of building materials' – People can save some money while choosing between building or buying if they are able to have an exact idea about what is happening with their money.
Based on what Gassett says, everything will finally come down to the details and the finishes of the house. Housing is classified into 4 types namely 'Economy', 'Standard', 'Custom' and 'Luxury'.
Depending on the level, the costs involved in building a house can differ more than a person could ever imagine. Let us have a detailed look at the average costs involved while building a house:
Foundation – This includes Excavation, Concrete and Retaining Walls, and the price for this can be around $26,000.
Framing – This includes Sheathing, Trusses, etc., and the price for this can be around $41,000.
Sitework – This includes Permit Fees, Architecture, Inspections, etc., and the price for this can be around $16,000.
Exterior Finishing – This includes Roofs, Doors, Windows, etc., and the price for this can be around $33,000.
Interior Finishing – This includes Paints, Floors, Lights, Appliances, etc., and the price for this can be around $68,000.
The major stage of construction – This includes Plumbing services, Electrical Services, Heating, Ventilation and Air Conditioning services, etc., and the price for this can be around $33,000.
Final touches – This includes Driveways, Landscaping, Cleaning, etc., and the price for this can be around $16, 500.
These prices are just shown as an estimate and the actual prices may vary based on different factors.
Based on what NAHB says, only the interior finishes sum up to 30% of the overall construction costs. Other costs such as insulation or drywall are flexible, but costs such as painting, flooring, lighting and cabinets depend on the options chosen.
By doing some groundwork on the houses in a region before starting can help a person get an idea and the person should try to maintain the costs to be average or else, they will end up losing a lot of money.
The average cost of buying a house:
It has been estimated that the average cost of building a house in the United States is $238,000 without including the additional expenses before moving in.
'Closing costs' – Closing costs consist of different types of fees and costs. Some of them are:
Appraisal Fee
Survey Fee
Wire Transfer Fee
Underwriting and Origination Fee
Charges for preparing the documents
Title insurance
These costs altogether are expected to be around 2% – 5% of the purchase value.
'Commission' – One should not forget the commission of the real estate agent. If the buyer and seller have different real estate agents, both of them will split a commission of around 6% between them on the home sale.
'Property Tax' – A property database company named ATTOM Data provides data, which states that during the year 2018, the property taxes in the United States were estimated to be $3,498 per house.
The current taxes might be more or less than this value based on the property value, location of the property in the neighborhood and the state tax rates.
'Homeowner's Insurance' – Similar to the property taxes, the homeowner's insurance rates may differ based on the state and property value. Along with those, the credit score of the owner is also considered as an important factor.
The average cost of homeowner's insurance (per year) in the United States is estimated to be $1,083 based on the information obtained from Value Penguin, which is a Lending Tree company.
'Private Mortgage Insurance (PMI)' – If a person bought a house with a down payment amounting to less than 20%, then the person would have to pay PMI on their mortgage until the value becomes equal to 20%.
PMI costs around 0.5% to 1% of the overall loan amount, which should not be taken lightly. For example, if a person a mortgage of $500,000 would have PMI costs ranging around $2,500 to $5,000 annually.
'Homeowners Association Fees (HOA)' – People might be required to share expenses with their neighbors for keeping the common areas. If a neighborhood has an association, then the chances of having common fees are highly likely.
It is important for a person to know about the amount needed to be paid as HOA and what the money will be used for.
Risks of buying as well as building:
Either building or buying is not considered advantageous when compared to renting, based on the data from the American Community Survey by the US Census Bureau.
This data tracked the median housing costs from the years 2013 to 2017 and determined that people who own a house spent more money on a monthly basis compared to the renters in all the states.
However, owning a house offers stability and ownership feeling that people often desire. Over time they also have other benefits such as equity over time, tax deductions on a mortgage, the choice to have the type of pet they want, etc.
Keeping the comparison of renting aside, both buying or building a house involves some risks. Let us have a look at those risks.
'Job' – If only there were a possibility that the owner becomes jobless, we can observe an occurrence of loss of income and it can be rather devastating. Any failure in paying the mortgage will not only result in foreclosure, but the person also loses their house and their credit will be affected for at least seven years.
On the other hand, a change in the career plans or location might not be such disadvantageous, yet the person would have to sell their home for an amount that would fetch them less than what they have spent.
It is better to know about the job such as stability, security, etc., even better if the person talks to their boss about the situation and what the person has to do for making their job secure.
'Decline in the market' – from 2007 to 2013, the average American household was known to have lost 43% of the overall value, based on the study at Stanford University. This was especially due to the 2008 housing crisis.
Home values retreated and went with the flow of the US market trends and employment. This means that a person has limited power over the stability of his/her assets. Before buying, it is better to understand the projected growth, rate of unemployment as well as neighborhood values.
'Hike in the Property Taxes' – There is always a possibility for the property taxes to have a drastic hike and especially to the people who are building a home, the first tax assessment could impact their budget a lot.
It is essential to meet with the real estate agent or builder and discuss with them the estimated property tax rates. Preparing a budget before itself can be advantageous.
'Unanticipated Maintenance' – Building a home could involve some unanticipated costs for the construction and there is even a chance for the already built house to have costs involved in the form of renovations such as roofing, plumbing, wiring, etc.
Conclusion:
Which is better, Building or Buying – If you want an answer from us regarding which is better among building and buying, we will say that it depends on you.
Yes, factors like your financial stability, ability to cope with the changes in costs (if any were to occur), your choice, etc., help you choose the option between building a house and buying a house that is best suitable for you.
It is even better to say that the best option for you is based on whether you choose convenience or customization. This is because convenience is the major aspect of buying a house and customization is the best aspect of building one.
Therefore, if you want your house to meet with all your requirements and have a design that you like, you should opt for building a house. If you want to move-in on a quicker basis and avoid all the fuss, you should go for buying a house.
Less expensive option – As our topic suggests, the main objective of this article is to find the less expensive way to own a house. By keeping all the above-mentioned points in mind, we can say that buying a house in most cases can be cheaper than building one.
However, if you are a person who wants to build their own house and were disappointed by the answer given above, don't worry… You can be able to build a house at low costs by having a good builder & architect, and by following some of the methods mentioned above which would lower the costs.
Bottom Line – If you still need clarity on this topic, feel free to contact us. If you are a person who is in the requirement of a personal financial advisor or a wealth manager, you can be able to avail of the expert financial services offered by us.
That being said, we hope that you were able to find the information, whatever you were looking for, in the above-mentioned article.