KBL European Private Banker Review 2021 – that will be the topic of today's article.
Nothing written here should be considered as formal financial, or any other kind of advice, and some of the facts might have changed since we penned this article.
For any questions, or if you are looking to invest, you can contact me using this form, or via the WhatsApp function below.
Introduction
When you visit a bank's official website, you have probably noticed a section promoting private banking services. This type of banking usually includes personal attention in addition to other potential perks. However, in most cases, only wealthy clients have access to private banking services.
If you have not worked with a private banker, you may not know what they are offering. Here's what you have to know about private banking, which will help you to decide if this service will be useful to achieve your goals.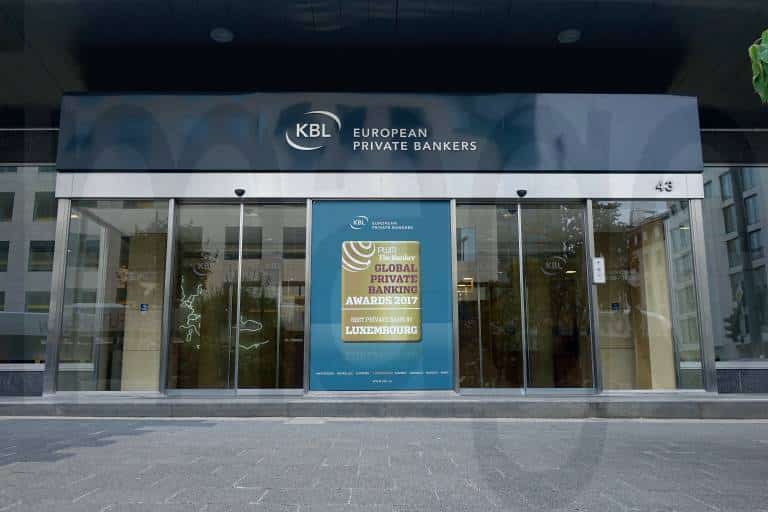 Private banking is a service often used by high net worth individuals to enable them to receive personalized service from a retail bank or financial institution. Private banking caters to the needs of the wealthy and wealthy.
Clients can work with a single representative or a group of financial advisors to obtain expert information on financial matters. Private Banking offers clients a range of services that enable them to manage their wealth. This is a one-stop-shop for wealthy people who want everything they need under one roof when it comes to their finances. Some of the asset management services available include stock investing, investment portfolio management, tax services, insurance, and trust and estate planning.
Retail banks and financial institutions of all sizes provide private banking services to customers of all financial levels. Oftentimes, private banking is only used by the wealthy to manage their wealth.
How do private banks work?
Private banking offers its clients almost the same services that most financial institutions provide. The difference between conventional banking and private banking is that checking and savings account services are much more personalized according to the needs of the individual. The client will be assigned a "private banker" or "account manager" to meet all of his needs. Some of the tasks that a private banker will undertake include paying bills or taking out a mortgage.
More detailed services provided by private bankers include:
Investment strategy
Financial planning consulting
Strategic wealth preservation
Portfolio management
Investing in hedge funds
Individual financing options
Retirement planning
Penny stocks and shares
Passing Wealth to Future Generations
Exclusive credit cards
Private banking usually works with wealthy individuals whose asset values ​​are in excess of six figures. Other financial institutions only work with clients who have at least $ 1 million to invest.
Benefits of private banking
When using private banking, clients receive a number of benefits. As banking becomes more automated and digital, private banking allows customers to connect with someone who is experienced in financial matters. Having a private banker isn't the only reason clients work with these financial institutions.
Confidentiality – services and customer relationships can remain anonymous when working with a private bank. Information about services and products remains confidential as private banking institutions want competitors not to find out about their financial offerings.
Preferential Pricing – Customers can receive discounts on financial services and products. They can also receive special conditions or interest rates on products.
Alternative Investments – Clients will receive ample investment opportunities through private bankers. Clients are also provided with a wide range of resources to help them manage their money more efficiently.
One-stop shop – One of the most important reasons wealthy people use private banking is because they are a one-stop shop for financial products and services. The clients will have a wide range of choices under one roof. The client will receive advanced services from their experienced curator who liaises with other departments of the same financial institution.
Assets and fees for banks. Private banks are competing to get the wealthy under their umbrella. The financial strength of the client is added to the assets of the private bank under management.
Personal attention – Clients love the personal attention they receive. The more wealth a person has, the more ruthless he becomes.
Disadvantages of private banking
While private banking can have a huge number of benefits, there are also a few disadvantages, let's see some of them.
These disadvantages of private banking include:
Change of bank employees. Banks, regardless of their size, often experience turnover and turnover of employees. The loyalty of private bankers can also be questioned as they receive compensation from the financial institution and not from the client. Consequently, the products offered and sold may be in the best interest of the financial institution and not the customer.
Few investment options – private bank groups can only offer their own services to the client and not a range of investment services. Some smaller financial institutions may not offer the same expertise as larger institutions.
Banking rules. Since 2008, when the financial crisis hit the world, private banks have been subject to tougher regulations. Licensing requirements have increased and the private banking sector has become more transparent and accountable.
Later in this article, we will talk about one of the leaders in the private banking sector – KBL European Private Bankers, and now already Quintet bank.
Quintet bank overview
KBL European Private Bankers and now Quintet Private Banking was established in 1949 and now is headquartered in Luxembourg. It has a pan-European presence in about nine different countries. With over 2,000 employees and € 42 billion in assets under management and € 40 billion in custody (as of December 31, 2013), it is widely recognized as a leader in private banking. The group provides a range of complementary investment solutions through its Global Investor Services, Global Financial Markets, and Asset Management departments.
The bank has its subsidiaries in European countries: Puilaetco in Belgium, Merck Finck Privatbankiers in Germany, Quintet Luxembourg in Luxembourg, InsingerGIlissen in the Netherlands, Quintet Espana in Spain, and Brown Shipley in the UK. Quintet opened in Switzerland in May 2020. Quintet currently is making its presence in Europe stronger and emerging its markets in the Middle East and Asia.
KBL officially became a registered bank and only a few months later opened its doors for the first clients. Initially, KBL had only five employees, including CEO Constant Franssens.
Since its inception, KBL has continued to expand its borders across Europe through organic and inorganic growth. Its offerings have also expanded to include, for example, services for global investors, life insurance, and credit. Lately, in 2020, KBL was rebranded to Quintet Private Bank.
Quintet Private Bank is owned by the Luxembourg-based holding company Precision Capital. Precision Capital Banking Group was controlled directly by the European Central Bank due to its size. Subsidiary bank KBL Banque Internationale à Luxembourg was sold to Precision Capital in 2017 to Legend Holdings.
Precision Capital, owned by House of Al Thani in Qatar, owns 99.9% of Quintet Private Bank. Precision Capital was reportedly owned by Hamad bin Jassim bin Jaber Al Thani, a former prime minister of Qatar and a distant relative of the Emir of Qatar.
An award-winning private bank
The bank has been named one of the best private banks in Europe at the ninth annual WealthBriefing European Awards.
This recognition goes to their 2,000 employees in 50 European cities, working in partnership to meet the needs of the people and families they serve. At a time when they mostly stay far apart, they focus on staying close to the customers.
The bank was named "Private Bank of the Year – Europe" at the Citywealth 2021 International Financial Center Awards. And it was also honored at the 2020 Global Private Banking Awards for Best Private Banking Branding.
The bank's name is inspired by music, in which harmony is born through collaboration. The Quintet embodies the idea that people can achieve extraordinary things – and true harmony – when they come together for a common goal. Whether it's a musical ensemble or a private banking business. The young brand embodies a flexible collaborative organization that centers around how they can best serve the customers. Just like the musicians who work in the quintet.
The judges at the 2020 Global Private Banking Awards honored Quintet for the outstanding brand values, culture, and storytelling that underpins the brand.
The bank's mission and approach
The main mission as a reliable partner is to preserve and increase your wealth from generation to generation. The bank is always in close contact with its clients, offering customized solutions that reflect the changing nature of individual needs.
They offer an in-depth understanding of local conditions and – through the network of private banks – a broader, pan-European perspective.
Reflecting the clients' asymmetric appetite for risk and their long-term approach to meeting their individual needs, their mission is to inform every action they take in the network of private European private banks of 50 cities. They fulfill this mission by providing customers with proximity, responsiveness, and personalized service – staying in close, constant contact with them, responding quickly to their specific needs, and offering tailor-made solutions that reflect their individual priorities and long-term goals.
The group, headquartered in Luxembourg, builds on a knowledge base that combines a deep understanding of local conditions with a broader perspective. Every day, they leverage this shared experience for each of their clients, providing customized one-stop solutions for individuals, entrepreneurs, and families, as well as institutions, family offices, and external asset managers.
The values ​​are honesty, commitment, and excellence. The shared values ​​of the group serve as the foundation for their conduct and business, encompassing their core views, beliefs, and commitments.
They set the standards that guide the actions and shape the bank's vision, helping them to move towards achieving the long-term goals.
They are trusted with trusted family wealth, and they earn trust with an unwavering commitment to doing the right thing.
Nothing is more important than the bank's fiduciary responsibility to do what is right for the clients and their families who trust them with their wealth. This is why they do business and what drives them every day. By listening carefully, thinking ahead, and delivering results, they earn their trust – and a place at their kitchen table where life's most important decisions are made.
They grow and protect their client's assets as if they were their own. Quintet's value is measured by the impact the team makes. They do more than just manage wealth and make investment calls; they partner with people to help them live the life they want for themselves and their families.
They recognize that it is a privilege – and a great responsibility – to protect and grow their clients' assets by investing on their behalf. That is why the bank cherish their wealth as their own, always putting their well-being first.
Quintet services
As a private bank, Quintet offers services mainly connected with investments, such as:
asset management
portfolio management
financial advisory
estate planning
investment funds
global markets
global custody
Quintet for individuals and families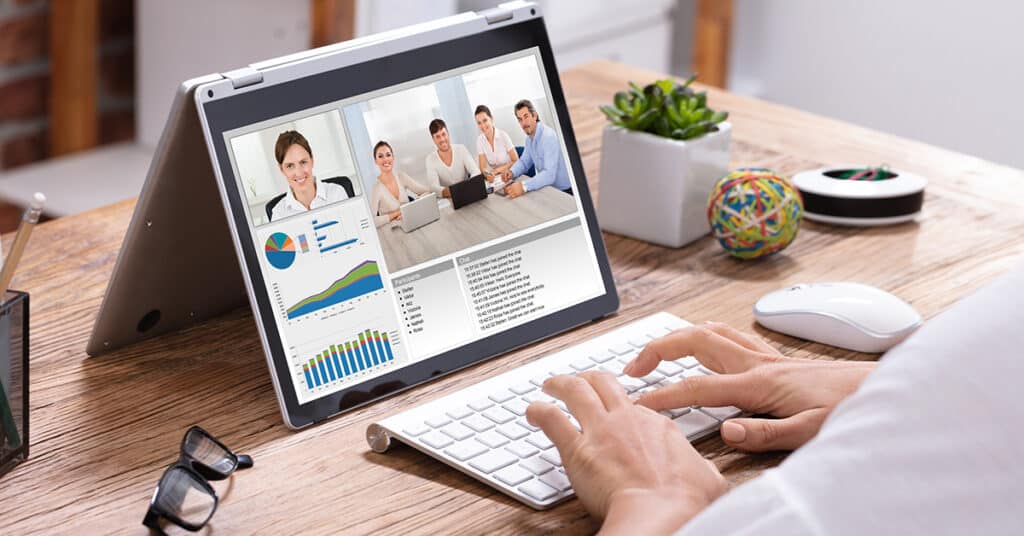 A global approach to securing your future and the future of your family can be planned with the bank. Whether you decide to enjoy life or start a new project, you should be able to rely on sound advice for your investment. Below are some aspects Quintet will be your assistant:
Increase your private assets
At Quintet, they take care of their customers as if they were members of their own family. Therefore, the bank cares about their wealth as much as they care about their own.
The bank's global and personal approach is characterized by its desire to fully manage risk while maximizing opportunities.
Pass on your legacy
For clients, their banking experience is based on a long-term personal relationship with a private banker who will listen to your needs, wishes and experiences before providing open, independent solutions built around them.
Fund your projects
The bank is focused on providing their clients with a banking experience fully tailored to each individual profile. As a client, you will receive a good tailor-made financial solutions based on local and European expertise.
Anticipate and optimize your retirement
Whether it's the relevant will clause, life insurance policy, division of property, donation or residual will, they keep your assets safe today and for generations to come.
Quintet clients come with a range of specific financial wishes, as varied as the life of each of them. The bank's goal is to ensure that you, as a client, are financially prepared for the transition periods, whether anticipated or unexpected.
Develop your professional legacy
After a thorough analysis of your needs and personal situation, they will help with the legal and financial aspects of structuring your fortune from an international perspective. You can rely on their expertise, specialists, and local/global partners to choose from a range of solutions that best suit your needs.
Quintet approach to individuals' and families' financial goals
The bank is sure that every client's legacy deserves a reliable partner, and they can be that support for the clients. Whatever is your vision and ambition, you must be able to trust a partner who understands your expectations and cares about your best interests.
Your private banker is the real support for your projects
People talked to their bankers as if they were close friends. This is always the case with Quintet. Upon arrival, you will be greeted by a gullible person and will review your personal and financial situation. He / she will take time to listen to you. This seamless exchange allows them to measure your expectations, your knowledge, and experience of the financial world, understand your questions, and better define your goals and your investor profile.
Customized solutions to manage your assets
At Quintet they do not offer you a turnkey solution. Your situation and your needs are unique, so it makes sense that the legacy decisions and the team that accompanies you are the same.
They work with partners to complement their service offerings and provide you with the best wealth planning options today and in the future.
Personal advice according to your profile
Depending on your investment profile, they will offer the most suitable solutions. Depending on whether you want to participate in day-to-day money management or not participate at all, your private banker will offer you four mandates:
– Advisory
– Active advisor
– Strategic
Quintet Asset Servicing and Financial Intermediates
The bank offers different asset services and financial solutions for your funds. Let's review them.
Fund solutions
The bank's fund solutions service can offer a full range of modular services to traditional and alternative fund managers wishing to set up a country's fund facility.
Range of services:
A consultative approach to creating and configuring stand-alone structures
Global execution services in financial markets
MyQuintet PRO – Internet Access Tool
Possibility of renting a sub-fund in the existing structure of the fund (on an individual basis)
Full range of custody services with access to a wide sub-custodian network
As your partner, we give you access to your local business and industry community.
Dedicated private asset teams (PE, RE, debt, infrastructure, microfinance, …)
Open architecture with a network of central administrators and brokers
Dedicated, skilled and multilingual local teams (CRM, operations, legal support, …)
Effective account opening and banking services (GP, SPV)
Private label solutions
We provide a full range of customized advice to support and serve single-family offices and UHNW clients looking for a stable platform to build and manage the wealth of their executives with a global palette of supported structures.
Range of services:
Complete platform solutions for traditional and alternative trading and storage of assets
Custody, custody and payment services for regulated and unregulated private label funds from Luxembourg (UCITS, SIF, RAIF, Partnerships) and the Cayman Islands
Custody services for legal entities (SPV / PIC)
Custody services for trusts and foundations
Helping establish structures for effective succession planning
Flexible solutions for family wealth management
Effective structures for pooling investments in various legal entities
Improving transparency and quality of management by transferring assets to Luxembourg companies with the involvement of external independent administrators, management companies and auditors.
Financial intermediaries (FIM)
We offer a full range of asset management support services and advanced tools for external asset managers and family offices.
Range of services:
Account service and global custody services
Unique experience with precious metals (including storage)
Specialized and family investment funds
Tax services and tax know-how
Close cooperation with all major life insurance companies.
Access to experts in wealth planning and structuring
Execution services in world markets
Specific and customized reports with myQuintetPro, web access tool
Banks and insurance companies
The bank also offer custody and execution services to banks and insurance companies with full coverage. With a worldwide network of sub-custodians, Quintet guarantees the safety of clients' assets and provides accurate and reliable information. Access to financial markets around the world and a full range of financial intermediation solutions are provided through Quintet Global Markets.
Various connection options are available for different services, which provide perfect business integration for their clients' activities.
Range of services:
Fund execution
Easy access to investment funds around the world
Trailer Free Services – Connect with over 200 investment fund companies
Proven track record with alternative funds
Bars and precious metals
Proven expertise in the precious metals business
Direct trading, physical escrow and delivery, and precious metals accounts
Brokerage operations with shares
Best Performance According to MiFID II Rules
Direct and brokerage access to all major stock markets
Experienced dealers will advise on the execution
Money Markets and FX
Work with all major, emerging, exotic and remote currencies
All types of money market instruments with maturities from 24 hours to 1 year.
Fixed income
Best performance through the worldwide network
Even in illiquid bonds at competitive prices
Structured Products
Customized products and clear pricing structure
Engineering center for the group of private banks Quintet
Pained by financial indecision? Want to invest with Adam?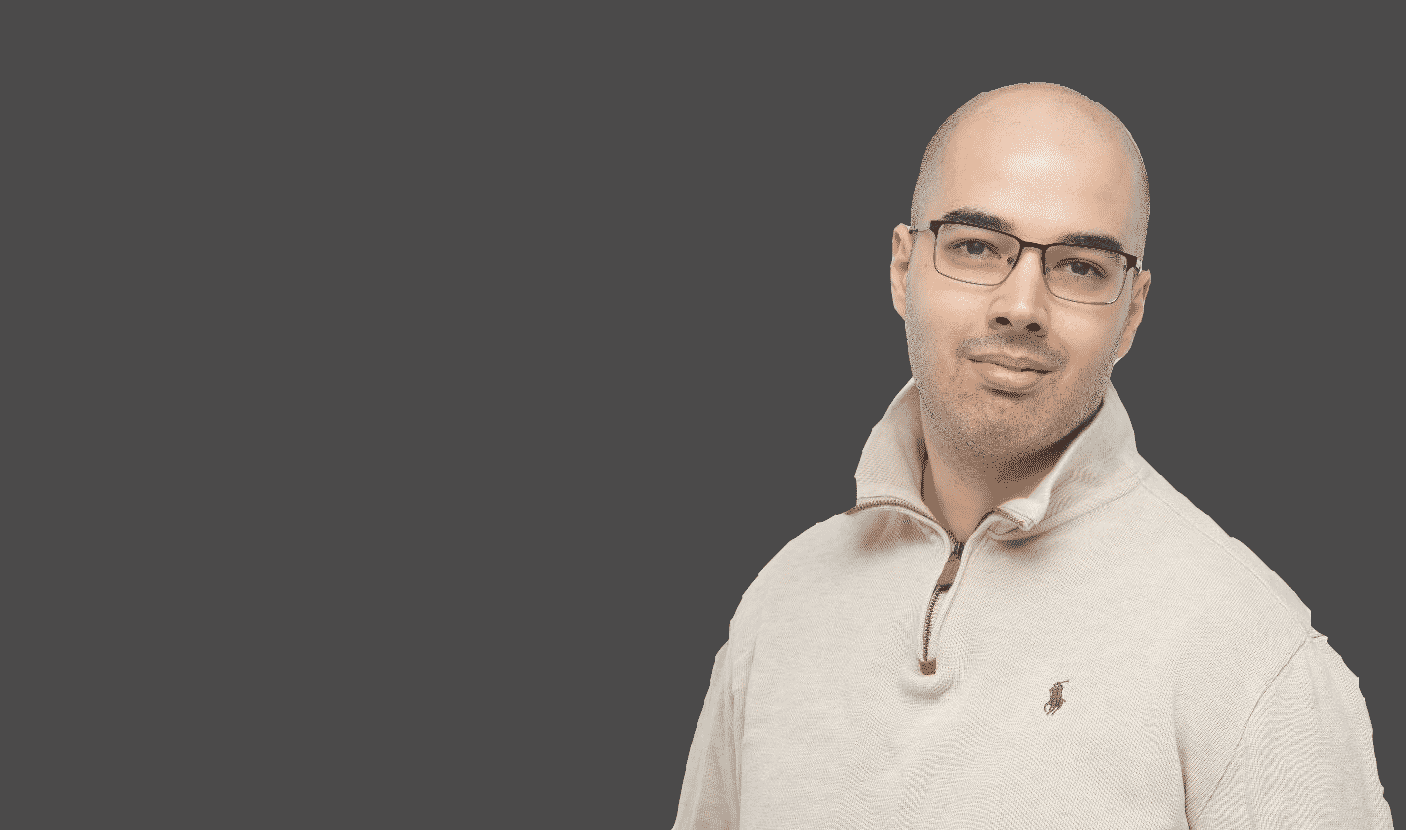 Adam is an internationally recognised author on financial matters, with over 321.3 million answers views on Quora.com and a widely sold book on Amazon
Tags
advantages and disadvantages of private banking
,
Benefits of private banking
,
Disadvantages of private banking
,
expat investment advice
,
How do private banks work?
,
How do you qualify for private banking?
,
How much money do you need for private banking?
,
Is a private bank worth it?
,
kbl bank
,
kbl european private banker
,
KBL European Private Banker Review
,
KBL European Private Banker Review 2021
,
kbl european private bankers
,
kbl european private bankers subsidiaries
,
Quintet bank overview
,
The bank's mission and approach
,
What are the primary features of private banking?
,
What do private banks do?
,
what is private banking
,
What services do private banks provide?