Lausanne expat cost of living 2021 – that will be the topic of today's article.
Many people assume that Switzerland is an expensive place to live as an expat, but is that really the case?
We will also look at some of the other factors about living in the city.
Nothing written here should be considered formal tax, or any other kind of advice, and some of the things might change over time.
For any questions, or if you are looking to invest as an expat, you can contact me using this form, or use the WhatsApp function below.
The best time to review your situation is often when you are moving to a new country.
Introduction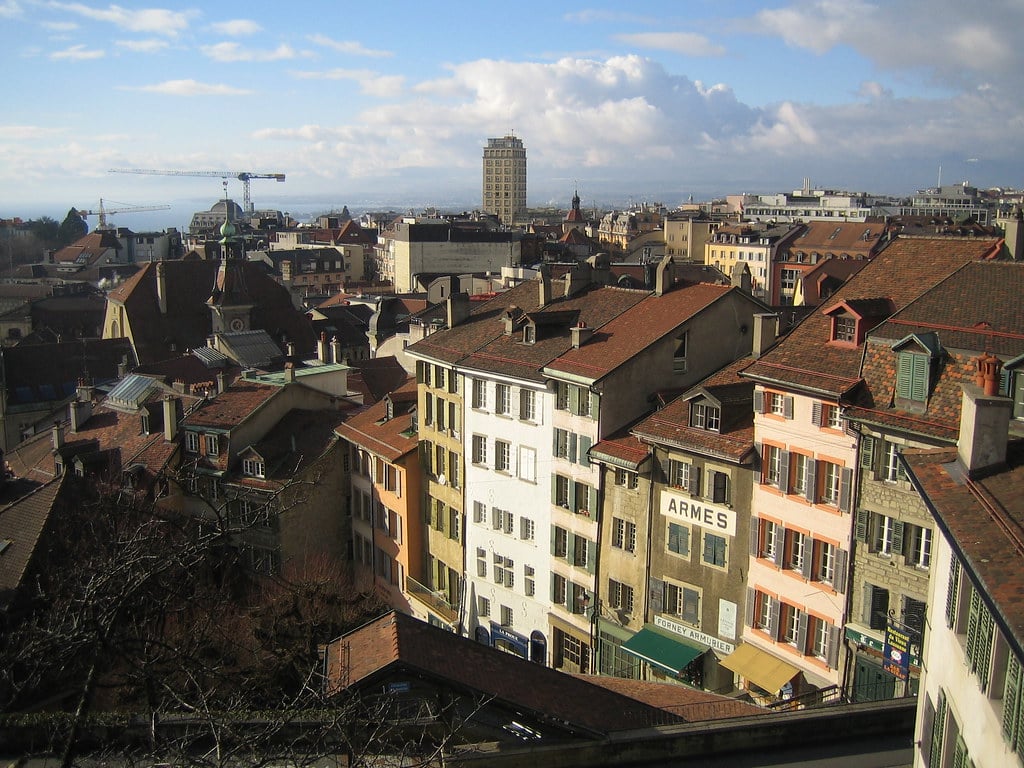 Capital of the French-speaking canton Lausanne is ranked in the top ten in the Quality of Urban Living (7th) category, and even ranked first in the world in the Safety & Politics subcategory. Almost all respondents from Lausanne feel safe here, while the global average in this subcategory is only 82%.
Moreover, 90% also rate the quality of the urban environment positively (Urban Environment, only 65% ​​globally). According to one survey, an expat from the Dominican Republic says she loves "security and economic opportunity" the most here, in a city that is considered the capital of crime in Switzerland due to its well-developed illegal drug market, run mostly by Africans.
However, expats live in their own isolated world, so they are 95% satisfied with the state of the local economy (compared to 63% globally).
In the category "Finance & Housing" (43rd position) the city performs the worst results with 61% of respondents saying that it is difficult for expats to find housing here (27% globally). In addition, only 17% of expats consider housing in Lausanne affordable (41% of expats worldwide have this opinion regarding their local housing market). "Housing here is not very affordable, but real estate agencies are terrible here, as, indeed, everywhere else in the world," the expat from Italy is convinced.
On the other hand, Lausanne is ranked 4th in the Finance subcategory: 80% of those surveyed are quite satisfied with their financial situation here, but this does not seem to fully offset the high cost of living in Lausanne (it ranks 51st in this category) : 64% of expats negatively assess the cost of living in this city (worldwide only 36% of expats assess their situation this way).
So, as you can guess, in this article we will talk deeply about Lausanne life, cost of living, taxes, salaries, housing and much more. This information is intended to help some of you orientate if this city meets all your expectations and criteria of living.
About the city
Lausanne is the fifth most populous city in Switzerland in the Vaud administrative region. In total, more than 116 thousand people live in the city. This is not to say that English is widely used by the inhabitants of Lausanne, but if necessary, a tourist can always find an English-speaking interlocutor.
Infrastructure of Lausanne. Lausanne is considered a great place for freelancers looking for fast and unhindered internet access. Traveling by car and taxi around the city is very convenient because the streets are free at any time of the day. Nightlife is very diverse. The doors of Lausanne's hospitable bars and clubs are always open. In the city, you can always pleasantly relax with friends or escape from the daily routine on the dance floors. Among the advantages of the city, one can single out the safety of staying in almost any area. All guests of Lausanne celebrate the highest level of law and order in the streets and in public places.
Lausanne's overall assessment. According to world statistics, this city is considered one of the best places to live, work and build a family.
The Swiss are very detailed people – in part this was passed on to them from the Germans, but the French revelers also contributed, therefore, in addition to orderliness, a certain idleness is always in the air here. It is safe to say that the Swiss have a rest to the fullest, they know a lot about entertainment and prefer noisy and cheerful parties. However, if you compare them with other Europeans, then this is not the most extreme case.
The punctuality that is supposedly inherent in all Swiss is nothing more than a myth. The local population is also late for work, like other Europeans, banks sometimes delay transactions, and in general, overlaps happen.
Prices in Lausanne
If you have long dreamed of moving to Switzerland for permanent residence, then these dreams may well come true thanks to the state migration program. You will be able to obtain a residence permit in Switzerland in exchange for the obligation to pay an annual lump-sum tax. The application can also include a spouse and children under 18 years of age. It takes up to six months to obtain status for the whole family.
It should be noted that the registration of a residence permit in Switzerland has practically nothing to do with the purchase of real estate here. Housing can also be rented in order to obtain permanent registration (residence permit). However, if you set yourself the goal of acquiring an apartment or house, this can be an additional plus for the local authorities when they decide to allocate you a quota for a residence permit.
You also need to remember that in order to maintain the status and extend the residence permit card (it is renewed every year), you need to reside in the country for at least 183 days a year. Therefore, the option with Switzerland is mainly suitable for people, families who want to move here for permanent residence.
It is often said that Switzerland is one of the most expensive European countries, and this can hardly be called an exaggeration – prices in 2021 are much higher here than in Germany, Italy and France. But salaries in Switzerland are also among the highest in the world.
Most of the money tourists will spend on accommodation, food and transport. Even in the most modest hotel, you have to pay about one hundred francs for a room (1 CHF = 1.07 USD). If there is a need to reduce costs, then you can significantly save on accommodation – for example, stay in a youth community or in a camping.
What costs you will face as a property owner in Switzerland?
Taxes
The Swiss tax system is complex: taxes are levied at the federal, municipal and cantonal levels. Married couples are also taxed on their joint earnings rather than individually, and there are many tax breaks.
In general, Swiss residents can expect to be paid between 20 and 40% of their income in Swiss taxes, depending on your monthly income and where you live. In 2019, Zug had some of the lowest tax rates, making it one of the most attractive cantons for companies.
Other taxes also apply, such as taxes on wealth and capital gains; see the complete list of applicable Swiss taxes and an explanation of when Swiss inheritance tax applies.
Switzerland has a real estate tax, which consists of two parts – property tax and land tax. Its volume differs in various cantons and amounts to 0.2-0.6% of the assessed value of the object.
The cheapest property is located in small towns in the north of the country or in the countryside. The highest costs await the owners of apartments and houses in resort towns.
By the way, if you are applying for a residence permit in Switzerland for the payment of lump-sum tax, then you have no right to receive any income in the country. This means that you will not be able to rent out your housing or purchase commercial real estate.
Utilities
The cost of gas, heating, electricity, water supply, garbage disposal also differs depending on the region. On average, you will need to pay 375 euros for the use of water, 580 euros for electricity, and 680 euros for gas. Separately, it is worth dwelling on the fee for garbage collection. It depends on its quantity: one package with a volume of 60 liters will cost 1.5-2.5 euros, and with a volume of 110 liters – up to 4 euros.
If you take an apartment with an area of ​​100 sq. m, then the average cost of utilities per month in Lausanne will be 190 euros.
The annual maintenance of such an apartment will cost 1140-3360 euros. However, these are just average calculations. If we are talking about elite real estate or large private villas, then the cost of a "communal apartment" can reach 5-7 thousand euros per year.
Television, telephony
It is noteworthy that Switzerland has a special tax on television and radio. It covers all people living in the country for more than 90 days (and this is your case) and owning a home TV. You can pay every quarter or once a year. The tax is collected by Billag. And its amount is 410 euros per year. The cost of using the Internet is on average 30-70 euros / year.
Property care
Gardening services will cost you about 500-700 euros / year. Maintenance of a personal parking space – 150-170 euros / year. Accident insurance should be attributed to additional costs. The amount depends on the area of ​​the apartment and the municipality. An inexpensive insurance option will cost 500-600 euros / year.
Public transport costs
Fortunately, public transport in Switzerland is widely available. Not the cheapest, however. If you are going to live in one of the major cities in Switzerland, you can expect to be paid from 75 Swiss francs per month for a travel card. Tickets are valid for trams, trains, buses and ships. One-off rates are around CHF 3.20.
There are many discount cards available to help cut costs, including the annual Swiss Half Fare Card, which gives almost 50% discount on all public transport, or the Junior Card, which allows children to travel for free with an adult.
Taxis charge a carriage fee of CHF 7 and CHF 3.8 per kilometer traveled. If you intend to drive your own car in Switzerland, fuel prices were around CHF 1.43 per liter in February 2021. However, owning a car can be costly due to cantonal taxes, vehicle insurance, and parking permits. Cars are estimated to be about 30% more expensive than in other European countries.
Products
Food products here are not just expensive, but very expensive. Compared with neighboring countries, the average check here is always about a quarter higher. And the point is not that taxes in Switzerland are very high – everything is really quite expensive here.
For example, a homemade dinner will cost approximately 11-15 francs.
Below are some prices of most-used products:
1 kg of fresh veal costs an average of 23 francs;
1 kg of sausages – from 11 francs;
1 kg of tenderloin – 18-23 francs;
1 kg of sausage – 17 francs;
1 kg of rice – 3 francs;
1 kg of spaghetti – 4 francs;
1 kg of tomatoes – 2 francs;
1 kg of bananas – 4 francs;
1 kg of grapes – 6 francs.
It should also be borne in mind that in Lausanne, for example, prices will be lower than in Geneva or Zurich. Public transport will cost 4-8 francs, but tickets for children are cheaper. You can get from the airport to the center by bus – for six francs, and by train – for 5.7 francs.
Monthly supermarket bills vary greatly depending on household size and preferred brands, although food in Switzerland can be expected to be around 20-30% higher than in other European cities, with Zurich and Lausanne having the highest prices.
Residents must be between CHF 100 per person to CHF 300 per family per month. Shopping after 17:00 can sometimes save a few francs on perishables or international budget supermarkets such as Aldi or Migros.
Salaries in Lausanne
The Federal Bureau of Statistics shows that over the past ten years, the maximum salary in Switzerland has increased by almost 20 percent. How much do top employees in Switzerland receive (we are talking about management positions):
Banking environment over 50,000 francs.
Construction of over 16,000 francs.
The tourism sector is over 11,000 francs.
The average salary in Switzerland also remains very high:
Banking Wednesday 9834 francs.
Construction of 6533 francs.
The tourism sector is 4,335 francs.
Hairdressers 3,778 francs.
Social security and pension in Switzerland
Foreigners living in Switzerland are required to pay social security and pension contributions. This is usually arranged by your company and is paid directly from your monthly salary along with your employer's contributions.
In the event of a job loss, expats may be eligible for unemployment benefits of up to 70% of their previous salary after one year of work in Switzerland.
The pension system in Switzerland has three components: state, corporate and private pensions. State and professional pension contributions are compulsory and payable from the age of 20 until retirement. Private pensions are optional.
The retirement age in some countries is often synonymous with poverty, in Switzerland the opposite is true – in recent years, the situation is such that pensioners have greater opportunities compared to working people.
Here they retire quite early – at 64, women, men a year later. The size of the pension ranges from 7,800 francs to 48,000 francs.
From time to time, the authorities revise the amount of the pension in accordance with prices.
It can also be noted that there are absolutely no benefits here, but at the same time, pension money is enough to pay for transport, and for food, and for medicines, and even for travel. For Swiss retirees, retirement is a great time to see the world.
Medicine in Switzerland
Modern research suggests that the population of Switzerland, among other Europeans, leads in terms of life expectancy. This is no accident – in addition to the mountain air and the unique ecological situation, the medical sector is also highly developed here.
Pharmacology and medicine are a priority here – this first of all speaks about the guidelines of local authorities that support financially scientific research, the development of methods and new technologies. Swiss doctors guarantee positive treatment results in almost any case.
The basis of health care is insurance. Everyone should have medical insurance here. By the way, extreme prudence can also be attributed to the peculiarities of the local mentality, the Swiss are concerned that something might happen.
The insurance system here is private, but both the state and the citizens of the country are very comfortable. Thanks to the organized insurance system, it is very easy to get clear instructions on how and which authorities will participate in the treatment process.
The healthy climate has led to the fact that there are many health centers here – sanatoriums, boarding houses, resorts.
Tuition fees in Switzerland
The public education system in Switzerland is recognized as one of the best in the world. Public schools are funded by the state, which means there are no tuition fees. However, since the lessons are taught in one of the official languages ​​of the canton, children from other countries who do not speak French, German, Italian or Romansh may experience difficulties.
There are also bilingual Swiss schools that teach the Swiss curriculum in the local and English languages ​​for an annual fee of up to CHF 25,000.
An alternative option is a private or international school, where students study according to international programs in their native languages. Competition for places is fierce and tuition fees are high, ranging from CHF 25,000 to CHF 100,000 per year. However, foreign employees can often agree to include education costs in their employment package.
In contrast, university tuition fees in Switzerland are significantly lower and exceptionally reasonable compared to other leading educational institutions. The average cost for a bachelor's degree is CHF 18,500, although some charge as little as CHF 5,000 and others up to CHF 24,000. Some educational institutions and disciplines will be more expensive than others.
Cafes/Restaurants
When it comes to eating out, Switzerland has a cosmopolitan flavor and is recognized as a culinary haven – if you can afford to eat out, costs tend to limit the number of times the average family indulges in a restaurant meal.
For ease of price comparison, a McDonald's lunch in Lausanne costs 14 Swiss francs, while a regular cappuccino costs about 4.60 Swiss francs. A modest meal in a bar or cafe can cost CHF 12-18 per person, or up to about CHF 25 per person in a cheap restaurant or take-out pizza. The average price for a pint of beer at a bar is around CHF 6-7, and a bottle of water costs around CHF 1.50-3.30 (from supermarkets to restaurants).
Advantages and disadvantages of living in Lausanne, Switzerland
Of course, there are pluses and minuses in any state. And if the advantages are usually obvious even to those who have not been to the country, then they learn about the disadvantages much later, and most often from their own experience. Among the advantages – an extremely high standard of living, a well-developed infrastructure, both domestic and tourist.
Local medicine is rightfully recognized as one of the best in the world, as well as fully equipped medical centers and highly qualified doctors.
Nature is undoubtedly one of the pluses – the purest mountain air, valleys with their mild climate, mountain peaks and great attention of local authorities to cleanliness and ecology.
However, there are also disadvantages – in any case, someone is ready to call them disadvantages. For example, most of the population is elderly people. There are not too many young people, and you can see them on the streets only on weekends.
Another disadvantage is the lack of entertainment. Of course, large cities such as Zurich, Geneva or Bern can boast of a wide assortment, but in small towns (of which, in fact, the entire confederation is) there are literally a couple of places. Also, it should be noted that there are an unusually small number of settlements.
After the capital, here it will be, to put it mildly, monotonous. The fact is that there are no megacities in Switzerland. And million-plus cities. And even cities with a population of half a million.
The high level of prices scares off many, this applies to those who plan to permanently live in Switzerland and receive wages in another country (and, more prosaically, in another currency). It is also difficult to obtain a residence permit in Switzerland, so few manage to emigrate to this country for permanent residence.
Pained by financial indecision? Want to invest with Adam?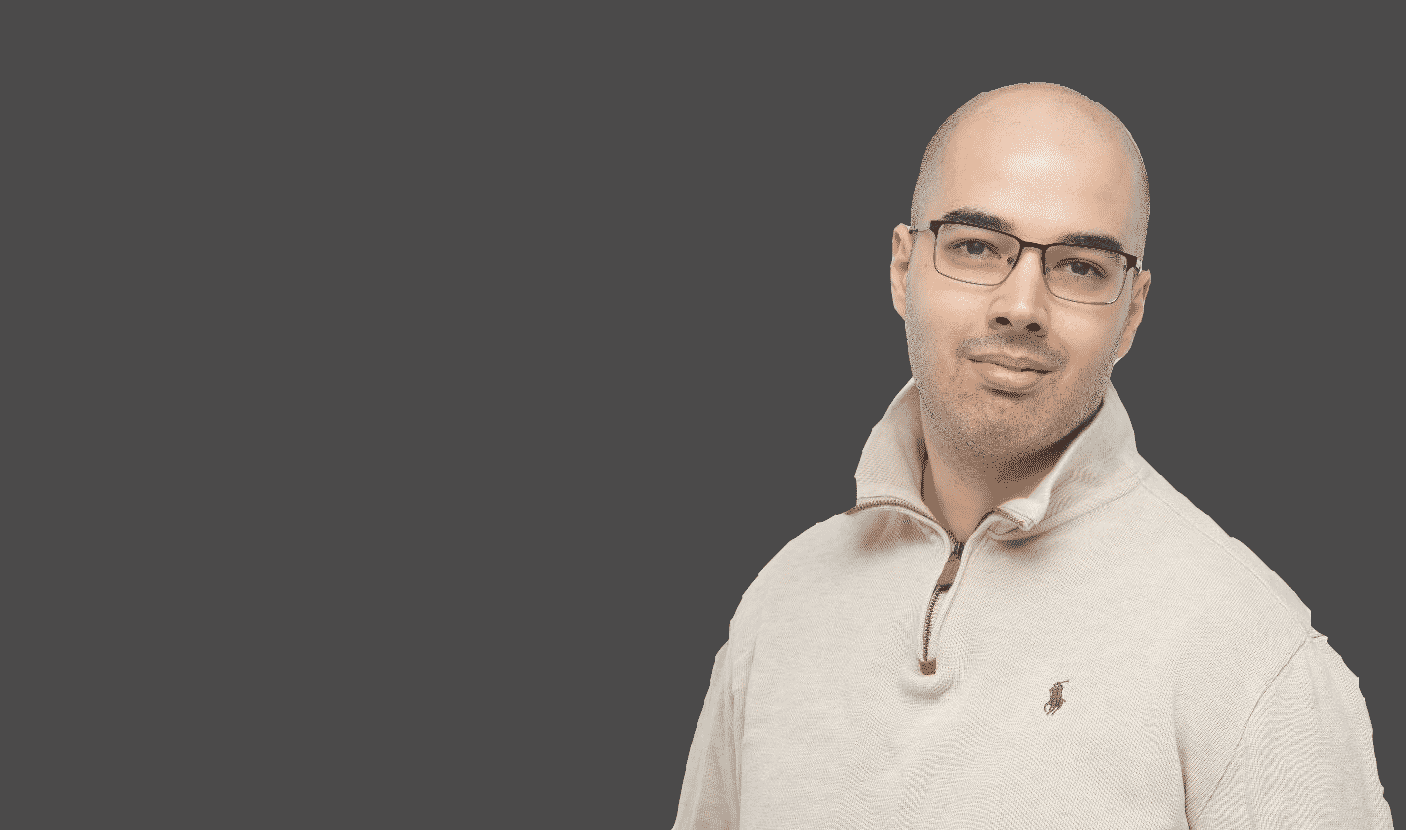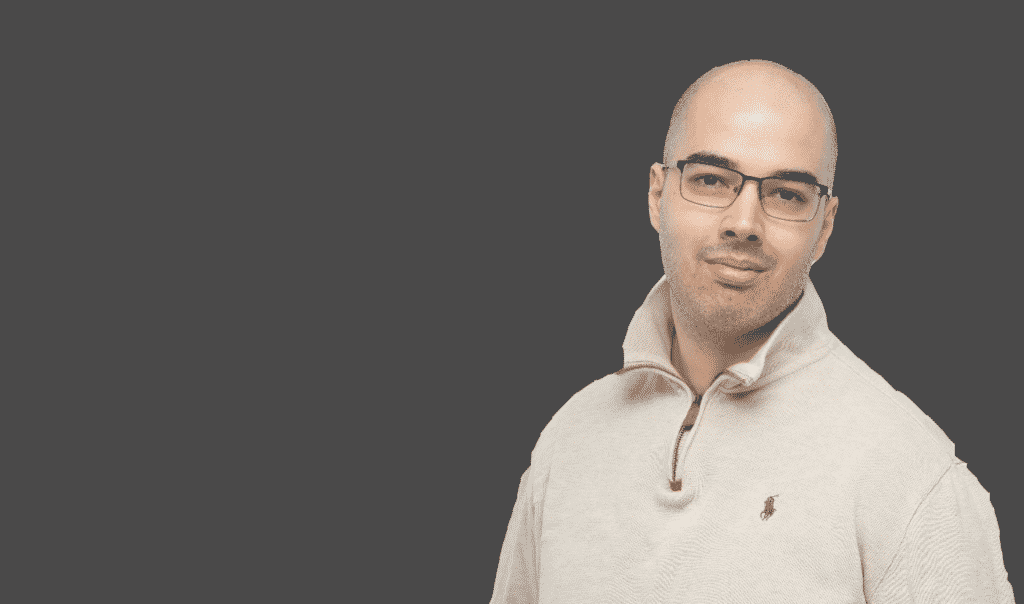 Adam is an internationally recognised author on financial matters, with over 244 million answers views on Quora.com and a widely sold book on Amazon