List of Pet Insurance Companies in the US                   
If you are looking to invest as an expat or high-net-worth individual, which is what I specialize in, you can email me (advice@adamfayed.com) or WhatsApp (+44-7393-450-837).
This article is for informational purposes only.
Introduction
Below is a list of pet insurance companies to help you find the best provider for your fur or non-fur baby if you're in the US.
Nowadays, more people turn into pet parents and an increasing number of pets becomes firmly established within homes and families. The pet sector also boomed, especially amid the COVID-induced pandemic.
Pet medical costs for accidents and illnesses are covered by pet insurance. According to the North American Pet Health Insurance Association (NAPHIA), the majority of companies specialize on providing insurance for dogs and cats. While some companies do offer coverage for exotic animals like birds and reptiles, it only makes up less than 1% of US policies.
Preventive pet care is sold separately, which is a significant distinction between pet insurance coverage and your personal health insurance. This covers costs for things like immunizations, parasite control, dental cleanings, and micro-chipping.
Generally speaking, pet insurance has no network restrictions; any authorized veterinarian or specialist in the country is covered. Canada and foreign regions like Puerto Rico are also included in some carriers' coverage areas.
Pet insurance can assist in covering the cost of your pet's medical treatment, with many policies covering up to 90% of your veterinarian's costs.
Types of Pet Insurance
Take a close look at your finances and how much you are able and ready to spend in case of an emergency before looking into the list of pet insurance companies. The coverage and, of course, the cost of pet insurance varies between contracts.
For information on how to purchase pet insurance, it is essential to first understand the different types of policies and what each one offers.
Accident-only coverage – If your major concern is your cat or dog's tendency for accidents, such as poisonings or broken bones, an accident-only plan may be the best choice for you. They are typically less expensive than plans with wider coverage.
Accident and illness plans – well-liked, all-inclusive pet insurance plans that provide both accident and disease coverage. By purchasing wellness coverage, which is typically an add-on rather than an integral element of the plan, they might be enhanced to be truly comprehensive.
Comprehensive plans – Some insurance providers offer policies that cover every eventuality, from accidents and diseases to wellness and standard medical treatment. For instance, they might pay for the expense of veterinary dentistry, chiropractic treatments, spaying, immunizations, and even behaviorist therapy for pets. Naturally, these plans are the most expensive, but you may find that the peace of mind they offer justifies the cost.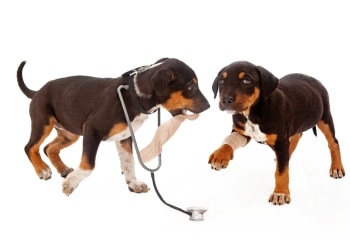 List of Pet Insurance Companies: How Does It Work?
The basic mechanism by which pet insurance functions is to pay for your pet's allowable medical costs. The fine print of the insurance contract lays out additional restrictions, though:
Waiting periods – Until a waiting time has passed, your insurance won't cover any services. Before most businesses will pay for a vet visit because of illness, you typically have to wait at least two weeks after enrolling.
Exclusions – The language of pet insurance contracts typically excludes certain conditions. You should thoroughly read the policy before purchasing so that you are aware of what is and isn't covered.
Network restrictions – Unlike health insurance for people, pet insurance often doesn't have a restricted or preferred network of providers. However some insurers may limit certain coverage to particular veterinarians and there can be geographical limitation too. For instance, your pet would not be protected if you go to Canada or Puerto Rico.
List of Pet Insurance Companies: What Do They Cover?
The cost of diagnosing and treating accidents and illnesses, including medicine and hospitalization, is covered by pet insurance. Pet owners who acquire accident-only coverage will only be compensated for problems classified as accidents or injuries.
Pet insurance companies frequently cover various accidents and injuries, such as poisoning, broken bones/teeth, cuts, or bite wounds, consumption of an unfamiliar object, and ligament tears. Illnesses like allergies, arthritis, cancer, diabetes, epilepsy, hepatitis, skin or ear infections, stomach and intestinal problems, urinary tract infections, as well as hip dysplasia and other orthopedic issues including torn ligaments are also part of the usual coverage.
List of Pet Insurance Companies: Costs
Dog insurance is typically more expensive than cat insurance. About $50 and $30 per month, respectively, are spent on dog and cat accident and illness insurance on average. However, not just your choice of insurer will affect the precise cost of your pet insurance.
The amount you must pay before your insurance policy becomes effective (deductibles), the location you live in, the breed and age of your pet, and any add-ons for preventative treatment will all affect how much your pet insurance will actually cost.
List of Pet Insurance Companies: Healthy Paws
Acupuncture, chiropractic care, hydrotherapy, physical therapy, laser therapy, and massage therapy are all covered by Healthy Paws as long as they are prescribed and carried out by a qualified veterinarian. While the majority of pet insurance companies do not cover alternative therapies, this is not the case with Healthy Paws.
For cats and dogs, Healthy Paws only provides one accident and illness policy. You can select a deductible of $100, $200, or $500 and there are no incidental, yearly, or lifetime benefit restrictions.
Through its mobile app, the firm offers speedy claims processing; the majority of claims are handled in under two days. In the event that you are unable to pay the first veterinarian charge, it also provides a direct form of payment in place of reimbursement.
Given that insurance options are more constrained and reimbursement rates are less generous for older pets, Healthy Paws is best for animals that are enrolled when they are young.
List of Pet Insurance Companies: American Society for the Prevention of Cruelty to Animals (ASPCA)
If your pet enrolls in ASPCA after a particular age, coverage for these conditions is not withheld. Due to the brief 14-day waiting time, your pet will be completely insured.
For cats and dogs, the ASPCA provides accident-only, accident and illness, and preventive care. Horse insurance is also available to riders, although only in some states.
The ASPCA offers some of the most reasonable premium prices available. As compared to many of its competitors in the business, the corporation is also more lenient on some policy terms.
The ASPCA assures coverage regardless of your pet's age upon enrollment, as long as the ailments aren't pre-diagnosed. This offer is unlike some other firms whose policies include an age limit on coverage for genetic or congenital conditions.
Additionally, if your pet has been symptom-free for a minimum of 180 days, treatable pre-existing conditions are covered. Other businesses might force you to wait up to 12 months.
A major weak point of this insurance is the amount of time it takes to process claims. Given that other rivals process claims in just a few days, waiting 30 days for insurance reimbursement isn't a strong selling point when it comes to pet care.
List of Pet Insurance Companies: Spot
Pet owners who wish to maximize their pet's coverage at any cost can turn to Spot for assistance. Since Spot has no upper age limit, it's a good option for elderly animals as well.
Spot makes it simple for you to fully protect your pet. It is one of the few businesses that offers insurance with a complete coverage option, which means you are not liable for any co-payment of expenses. Further lowering your out-of-pocket expenses for care is the company's option for an extremely low deductible – at $100.
However, selecting a low co-payment or deductible will result in a higher cost for the insurance. Since Spot has no maximum age for insuring new animals, it may be a decent option if your furry friends are older. However, Spot's premiums are already higher than average for young dogs.
List of Pet Insurance Companies: Pumpkin
For a relatively small investment, pumpkin offers a wide range of preventative treatment alternatives for young animals that are both insurance- and non-insurance-covered at a reasonable cost.
Preventative care packs for young cats and dogs that aren't covered by basic coverage are an option with Pumpkin's inexpensive plans. For instance, the business' puppy preventive care packs come with a yearly wellness exam charge, four puppy immunizations, and a fecal check.
In addition, Pumpkin will pay for lab tests for parasites and reimburse the cost of up to four vaccinations your puppy may have received before being covered by the preventive bundle.
Pumpkin Preventive doesn't include dental cleanings or spay/neuter procedures, and it won't pay you back if you buy another wellness plan.
List of Pet Insurance Companies: Figo
While Figo's rivals limit reimbursement to up to 90%, the firm gives owners of pets the option of receiving up to 100% reimbursement, without annual payout caps and without making any copayments.
The 100% reimbursement option provided by FIGO allows pet owners to lower their deductible to 0%. The company does have a lifetime limitation, which determines how much it will pay out over the course of your pet's lifetime, even though Figo does not impose yearly limits.
For an insurance with 0% deductible, unlimited payout benefits, or both, be prepared to spend higher than usual rates. Figo places severe restrictions on hereditary conditions that are covered under its coverage too.
Other providers include benefits like physical therapy and exam cost reimbursement in their base policies, but they are only offered as additional riders.
The Pet Cloud app from Figo offers thorough mobile assistance. Among other things, the app allows you to handle your pet's insurance paperwork, make payments, and speak with a professional veterinarian whenever you need to.
List of Pet Insurance Companies: Embrace
Ageing pets shouldn't be left without insurance when they most need it, and owners are willing to pay significant, age-related price hikes to purchase a policy. Pets under the age of 14 are covered completely, whereas those over 15 are covered just for accidents.
Up to 15-year-old pets can receive accident and illness coverage from Embrace. After that age, you can still buy insurance, but it will only cover accidents. This is unusual in that other firms typically won't offer any kind of insurance for pets who are 10 years old or older.
Wellness benefits are not a standalone policy benefit from Embrace. Instead, pet owners can join the Wellness Rewards program and make a financial contribution to offset the cost of preventive care. As unused funds do not carry over to the subsequent year, make sure your yearly contributions correspond to the anticipated level of preventative treatment.
Reduced deductibles are another advantage of Embrace pet insurance. Embrace will lower your annual deductible by $50 for each year in which you do not receive a claim refund.
List of Pet Insurance Companies: Pets Best
With a wide selection of deductibles and coverage options, Pets Best covers animals as young as seven weeks old. It's also one of the few pet insurance providers that gives wheelchairs and prosthetics coverage.
For your pet's routine maintenance, Pets Best sells a variety of wellness plans in addition to accident and illness insurance policies.
Pets Best will insure animals as young as seven weeks, unlike the majority of insurers who demand pets to be at least eight weeks old to join. You can also acquire insurance for senior pets because there is no maximum age.
While wheelchairs and prosthetic equipment aren't typically covered by insurance companies to treat illnesses or accidents that fall under their umbrella of coverage, Pets Best does.
Here's the catch: even if the pet has all of its vaccinations, preventive drugs, and alternative treatments like kinesiology, electromagnetic therapy, and massages up to date, pet owners won't be reimbursed for parasite treatment.
List of Pet Insurance Companies: Lemonade
Claims are quickly sent via the Lemonade app due to the company's innovative, AI-powered processing. Many pet owners could find it appealing to be able to donate a portion of the business' profits to the charity of their choosing as well.
The accident and illness coverage offered by Lemonade includes diagnoses, treatments, and drugs for specified diseases. The base coverage does not cover vet visit costs, dental problems, end-of-life care, or physical therapy, but if these benefits are offered in your state, you can add them as riders.
A preventative care rider, which pays for yearly examinations, vaccinations, and parasite testing, is available to pet owners to further boost coverage.
You can register on Lemonade's website to receive updates, but it can be challenging to use since much information is required from you when requesting a quote. Additionally, you can't chat with a live agent if your questions are beyond the scope of the automated chat's knowledge base.
List of Pet Insurance Companies: Trupanion
Typically, pet owners must pay the full vet charge up front before getting reimbursed by pet insurance companies. Your veterinarian can submit a claim in-office and receive money quickly thanks to Trupanion's direct payment platform. You don't have to pay the full amount and wait to be reimbursed for the percentage that is covered.
Trupanion provides a single insurance package for both cats and dogs. Coverage includes alternative therapies, dental illnesses, prosthetic devices, and prescription food in addition to regular services like diagnostic tests, surgery, and hospitalization.
Besides, Trupanion has a special function that allows pet owners to include coverage for breeding and working animals in the fields of guarding, hunting, herding, sledding, therapy, and assistance. 90% of accidents and diseases related to breeding and employment will be covered.
You don't need to submit a claim if your veterinarian uses Trupanion's direct payment program since Trupanion will pay the vet directly. Therefore, policyholders are relieved of the burden of paying expensive up-front payments or filing reimbursement claims, which are typical in the majority of the pet insurance sector.
Trupanion's rates are high and there is only one available policy, therefore it lacks flexibility and affordability. Its coverage is thorough though. Your pet will gain from 90% reimbursement on all admissible claims and no payout caps per event, year, or lifetime if you can afford higher than average premiums.
List of Pet Insurance Companies: Nationwide
Nationwide provides complete insurance, covering up to 90% of costs, for a variety of unusual animals. Only Nationwide offers coverage for avian and exotic pets; no other pet insurance provider of comparable size does. Most small animals, including goats and potbellied pigs, as well as birds, reptiles, and other exotic pets are covered under the firm's Avian and Exotic Pet Plan.
Exotic pet owners have the option to add preventive care riders and choose up to 90% compensation for covered diseases and accidents. Pre-existing conditions are not covered, much like with insurance for dogs and cats.
Dog and cat insurance is simple to purchase straight on Nationwide's website, but owners of exotic pets must phone the company to get a price or to sign up. Nationwide provides two wellness care bundles and three accident and illness policy options for these pets.
List of Pet Insurance Companies: Fetch by The Dodo
Fetch by The Dodo is among the few insurers that accepts pets as early as six weeks old. The company offers a variety of deductibles and alternatives for annual benefits, and there is no maximum age limit. Additionally, policyholders of Fetch by the Dodo will get compensated for medical boarding, behavior modification, and lost pet incentives, up to $1,000 per year for each benefit.
Additional benefits and features of Fetch by The Dodo may be interesting to pet owners. However, there are some rigorous guidelines policyholders must adhere to in order to be compensated for claims: the pet must obtain medical attention within 48 hours of the appearance of symptoms, and pet owners must submit a claim no later than 90 days following the date of the invoice.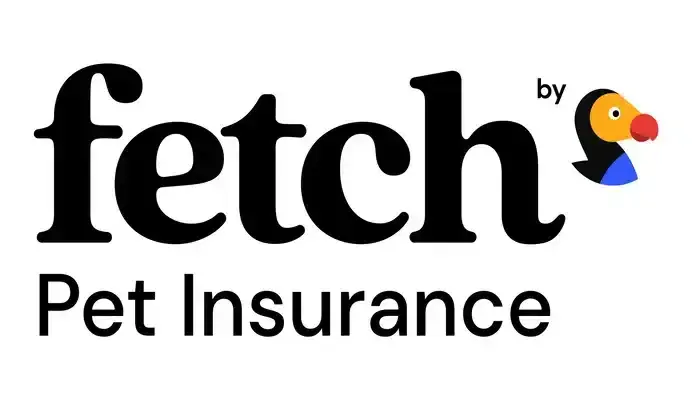 List of Pet Insurance Companies: Many Pets
An optional wellness add-on is available with Many Pets' single accident and illness plan. The insurance covers veterinary examination costs, prescription drugs, medical care, surgeries, hospital stays, euthanasia, and cremation. You may also add a wellness plan, although it isn't as extensive as some others since it doesn't cover procedures like micro-chipping, spaying/neutering, or fecal and blood exams.
If your pet had insurance with another company before, and the policy was in force for at least 24 hours prior to the activation date of the new policy, you can skip the 15-day waiting period with Many Pets.
Accident and illness coverage from Many Pets is comparable to those of other reasonably priced insurance companies on this list.
List of Pet Insurance Companies: MetLife Pet Insurance
The flexible coverage options and simple online application are features of MetLife Pet Insurance, formerly known as Pet First. You can choose a maximum benefit sum between $2,000 and $10,000. Deductibles range from $0 to $2,500, and you can benefit from one or more discount programs like those for healthcare professionals, members of the armed forces, veterans, and first responders.
In addition to affinity groups and those who work in animal care, employers who offer pet insurance are also eligible for a discounted cost.
You may customize your MetLife Pet Insurance policy to fit your budget by changing the deductible, reimbursement amount, and reimbursement percentage. You can also add a wellness rider to help pay for normal medical costs.
However, the business reimburses spending more slowly than some of its rivals, and the wellness benefits are not made explicit online, so you can be left wondering what you're really paying for.
List of Pet Insurance Companies: Conclusion
It's a good idea to download an insurer's sample policy, which is typically accessible on the business website, if you want to assess whether the insurer is the correct choice for you.
Read all of its restrictions, exclusions, and inclusions carefully. Continue to enroll your pet if you feel comfortable with them and they are reasonable compared to those of other businesses.
Pained by financial indecision? Want to invest with Adam?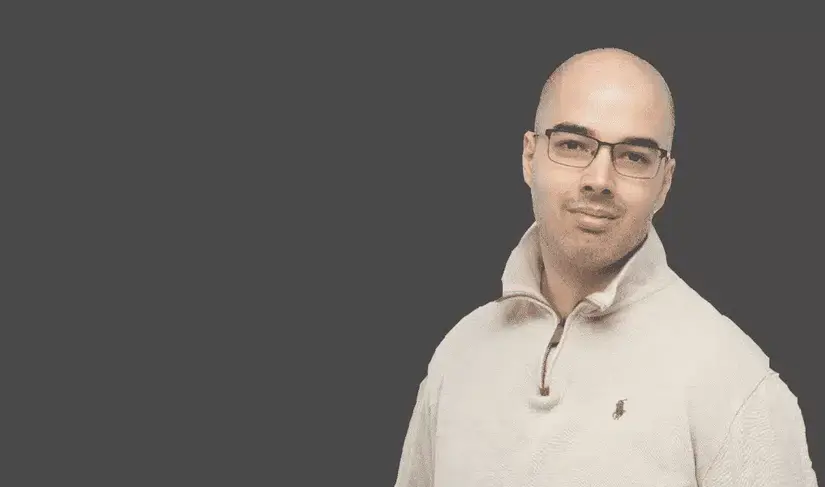 Adam is an internationally recognised author on financial matters, with over 622.8 million answer views on Quora.com, a widely sold book on Amazon, and a contributor on Forbes.