This guide for living in Ho Chi Minh city as an expat will tackle numerous points deemed vital for those who look forward to moving there.
The kind of life in Ho Chi Minh is one that is fast-paced yet culturally rich. But what of the living costs and other necessities?  
If you are looking to invest as an expat or high-net-worth individual, which is what I specialize in, you can email me (advice@adamfayed.com) or WhatsApp (+44-7393-450-837).
Is Ho Chi Minh city a good place to live?
Weather in Ho Chi Minh
Tropical Ho Chi Minh City enjoys high temperatures and humidity year-round. May–November is the city's wet season, December–April its dry season.
Wet seasons bring heavy rain and sometimes flooding, especially in low-lying locations, while dry seasons bring sunshine, high temperatures, and low humidity. Ho Chi Minh City rarely experiences hurricanes and tropical storms during the wet season.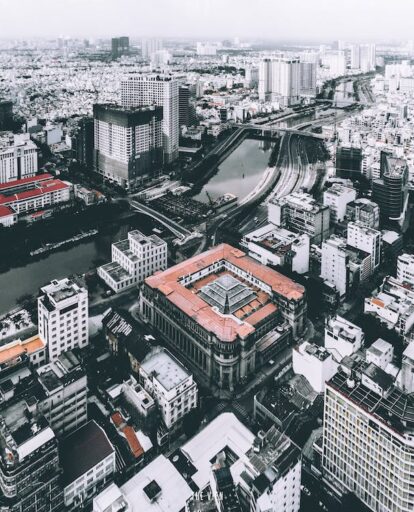 Housing in Ho Chi Minh city
Ho Chi Minh City and the neighboring provinces have seen a decline in the secondary market prices of land, apartments, townhouses, and villas due to issues encountered by investors, such as cash flow woes and high loan rates, according to reports.
Ho Chi Minh City's real estate market has been experiencing difficulty due to dwindling sales, an absence of funding, and the delay of many projects. Due to low market liquidity, keeping a big number of assets is more expensive than ever, hence some people are selling off land or properties with minimal profit potential.
However, for individuals with a riskier investing strategy, Ho Chi Minh City's property market presents a promising and potentially rewarding prospect due to its fair prices and significant rental demand.
Is Ho Chi Minh city safe at night?
Ho Chi Minh City is safe at night so long as foreigners stay in well-lit neighborhoods where stores and restaurants are open.
According to Numbeo, most crimes in Ho Chi Minh City are moderate — mugging, robbery, assault, and verbal insults. Pick-pocketing, purse snatching, and theft are more prevalent too. Violent crimes are rare.
Ho Chi Minh is safe on par with other major cities. Remember that motorbike snatching can happen anywhere in the city, so keep alert, especially if you have valuable camera equipment or your phone.
Is Ho Chi Minh city expensive?
Individuals moving to Ho Chi Minh can expect to spend around $725 a month in this place that's among the world's most affordable cities. For comparison, the cost of living in Ho Chi Minh city is 67.1% lower (excluding rent) than New York City.
The accommodation costs vary by location and type. A tiny room costs $150 a month, while a one-bedroom apartment in the city center costs more than $400.
A lunch for two at a bargain restaurant runs at approximately $2, and a mid-range meal costs at least about $4. A $20 monthly public transit pass makes city transportation affordable. Electricity, heating, cooling, water, and garbage cost stand at roughly$72 per month.
The expatriate community in Ho Chi Minh City offers a broad and exciting social life for people and families. Vietnam is friendly to outsiders, yet expats may pay higher for living cost in Ho Chi Minh city. Aggressively negotiating and learning Vietnamese language will help expats get reasonable deals.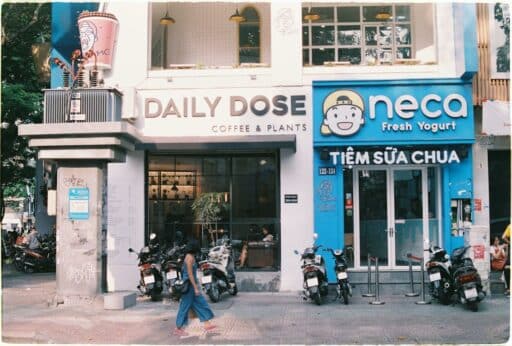 Where to live in Ho Chi Minh
Check out the best places to live in Ho Chi Minh city for expats below:
In District 1, you'll find some of Ho Chi Minh City's most famous landmarks, including Ben Thanh Market and the Saigon Opera House. Having an extensive choice of eating and drinking establishments makes it a popular spot among expats. Nonetheless, the expense of living in this area might be high.
District 2 is famous for its expat community and is located to the east of District 1. Several international schools can be found there, and the atmosphere is generally more laid-back than in District 1. It has quick and easy access to the rest of the city.
Located to the west of District 1, District 3 is a popular neighborhood with both residents and foreigners. District 2 is more residential and has a different vibe than District 1 because of its French colonial architecture. As a bonus, the area is filled with great restaurants and trendy cafes.
Placed to the south of District 1, District 4 is a popular dining destination due to its abundance of excellent seafood eateries and buzzing street food scene. District 2 is a less expensive alternative to residing in District 1 while still offering easy access to the rest of the city.
District 1's northeastern neighbor, Binh Thanh, is known for its gorgeous riverfront setting and abundant natural spaces. Many foreigners want to live there because of its lower housing costs compared to neighboring District 1.
Transportation in Ho Chi Minh city
Ho Chi Minh transportation is cheap and efficient. Here are some popular transportation options:
Motorbike Taxis serve as Ho Chi Minh City's most popular and effective mode of transportation. They're everywhere in the city, with drivers. Traffic is busy, so wear a helmet and be careful.
The city has around 100 bus routes. Buses are cheap and serve major tourist attractions, although picking the right route or stop can be difficult if you don't speak Vietnamese.
If you don't speak the local language or are unfamiliar with the city, taxis are a convenient method to get around. Grab is recommended to avoid language problems and scams.
Tricycles are a dying means of transportation in Ho Chi Minh City. They are touristic and fun to use, but they are more expensive than other transportation options.
Renting a scooter lets you explore Ho Chi Minh City at your own leisure. However, city traffic is fierce and requires agility and aggressiveness.
Healthcare in Ho Chi Minh city
Many private hospitals in Ho Chi Minh City provide Western-quality healthcare for expats. The private hospitals in the city are better equipped and boast English-speaking personnel and international doctors from France, Japan, South Korea, and the US.
American International Hospital and City International Hospital are just two of the most well-regarded private hospitals in Ho Chi Minh City. Many expats prefer private hospitals as they also offer affordable treatment, albeit health insurance is recommended for unexpected medical bills.
While Ho Chi Minh City has many hospitals that can handle most demands, some expats may pick Bangkok or Singapore for more significant medical difficulties.
Ho Chi Minh City's healthcare system mixes Eastern and Western treatment, and the government is constantly improving it. Public hospitals provide lower-quality healthcare than private hospitals, and Vietnamese citizens and expatriates must pay for both.
Best international schools in Ho Chi Minh
More than 30 foreign schools offer a diverse range of academic programs and extracurricular activities to international students living in Ho Chi Minh City. Here are a some of the city's finest international institutions of learning:
International School Ho Chi Minh City
British International School
Saigon South International School
Australian International School Vietnam
European International School Ho Chi Minh City
English is the language of instruction, and teachers hailing from many different countries work side by side with students from all walks of life at these institutions. School choice and intended major can have a sizable impact on total tuition. In order to find the best foreign school for your child, it is important to do some preliminary legwork and think about things like location, pricing, and curriculum.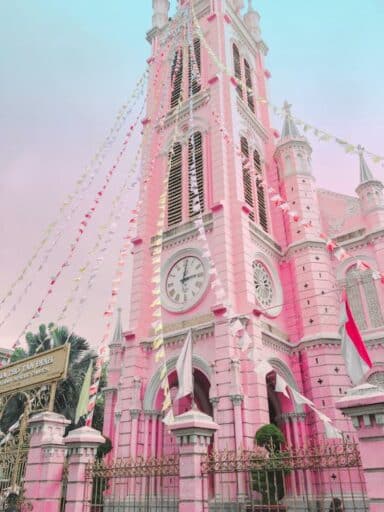 Bank in Ho Chi Minh city
Expats in need of banking services can find many options in Ho Chi Minh City's international banking sector. It is home to branches of a number of well-known international banks, including HSBC, Citibank, ANZ, and Standard Chartered Bank, who together offer a full range of banking products and services, from savings and checking accounts to credit cards and mortgages. In addition, they often employ locals who know English to help out foreign nationals.
Some foreigners living in Ho Chi Minh prefer to bank with one of the several multinational banks having branches in the city because their services are more familiar and straightforward.
Expats often bank with Vietcombank and the Bank for Investment and Development of Vietnam (BIDV), two major Vietnamese financial institutions.
If you have the required identification documents, opening a bank account in Ho Chi Minh is a simple process that can be completed entirely online at most financial institutions.
If you want to make an informed banking choice, you should look into each institution thoroughly and compare their costs, services, and location to your needs. Ask if they offer priority banking, which is typical for high-net-worth individuals.
The low account maintenance fees and money transfer fees offered by banks like Timo and Neobanks make them a good option for expats, especially those who travel regularly.
Working in Ho Chi Minh city as an expat
When working in Ho Chi Minh City, expats must consider various factors like work permit, working conditions, employment prospects, search resources, and salary.
Expatriates must get a work permit before working in Ho Chi Minh. Work with no authorization in Ho Chi Minh City might lead to deportation.
The Vietnamese government promotes local employment, so international workers must meet stricter restrictions. An expat must have unique abilities to be hired over a native.
Jobs in engineering, manufacturing, IT, mining, construction, tourism, and English teaching are growing in Ho Chi Minh City. Job hunting is difficult, especially for individuals arriving in the city without a job.
Expats looking for work in Ho Chi Minh City can use LinkedIn and local newspaper classifieds. Foreigners with particular expertise can also find work through recruitment firms.
The average expat salary in Vietnam is $90,000, much greater than the $2,100 average for Vietnamese nationals. Ho Chi Minh City's cost of living is inexpensive, therefore most expats can live comfortably even in higher rent neighborhoods.
Residency for living in Ho Chi Minh City
Living and working in Ho Chi Minh City as a foreigner requires many considerations and document. The typical yet very essential requirement is a work and residence permit. The residency permit lets you dwell in Ho Chi Minh for a while, while the work permit lets you work.
Visitors from non-exempted countries must get an entrance visa or VAL before departing. The VAL grants a Vietnam entrance visa upon arrival.
A Temporary Residence Card (TRC) is available to those living and working in Vietnam. Two- to five-year TRCs can be used for job, study, or business. If they qualify, close relatives of TRC cardholders can apply for their own TRC.
Police clearances, document translations, and legalizations are required to obtain a work permit in Ho Chi Minh. Follow Vietnamese law's precise criteria and procedures.
Visa laws can change quickly, so contact your embassy or consulate for the latest information to verify you meet all entrance and residence requirements.
Pained by financial indecision? Want to invest with Adam?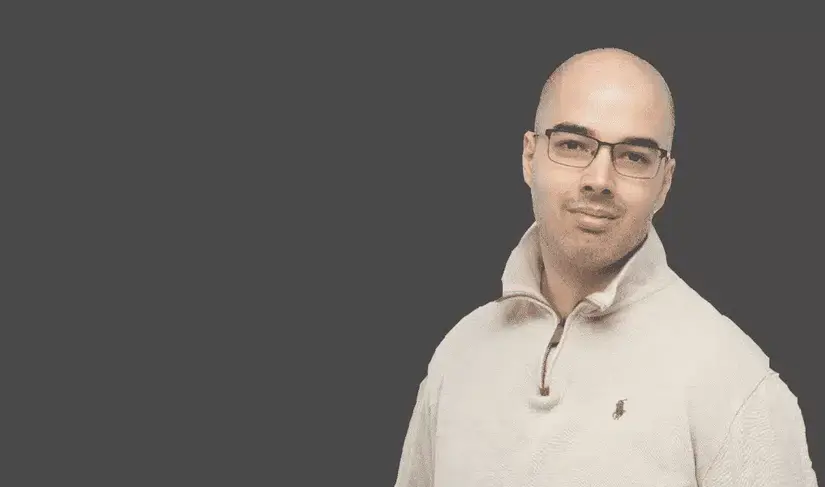 Adam is an internationally recognised author on financial matters, with over 694.5 million answer views on Quora.com, a widely sold book on Amazon, and a contributor on Forbes.