Malta Citizenship By Naturalization By Direct Investment 
If you want to invest as an expat or high-net-worth individual, which is what I specialize in, you can email me (advice@adamfayed.com) or use WhatsApp (+44-7393-450-837).
Introduction
The Malta Citizenship by Naturalization for Exceptional Services by Direct Investment program for Malta, which is also known as Malta citizenship by investment (CBI), was most recently updated in November 2020.
In this article, we discuss how Malta, a tiny but utterly endearing Mediterranean island, provides people with the opportunity to travel the world and conduct business in an environment with lenient financial regulations.
Malta is one of the world's smallest nations, but it is in a fantastic location, with a population of 443,355 people, a vibrant and varied culture, and delicious food. Its total area is only 316 square kilometers.
Along with a number of other requirements, the program introduced a stricter due diligence process.
The Maltese Exceptional Investor Naturalization (MEIN) program, formerly known as the Malta Individual Investor Program and governed by the Citizenship for Exceptional Services By Direct Investment Act, was established to give high-value foreign investors of good moral character the chance to become Maltese citizens by making a sizeable investment in the nation.
The program now allows investors to become eligible for the Maltese citizenship program if they contribute to Malta's Government Fund, make an investment in government-approved bonds or stocks, and invest in real estate, provided they also meet other requirements outlined by the Maltese government.
The CBI program in Malta has quickly risen to the top of the list of CBI programs worldwide in terms of exclusivity.
By acquiring citizenship through investment, you can take advantage of its beneficial economic policies.
Additionally, you must show that you have "genuine links" to the nation in order to obtain a passport, which typically entails relocating to Malta.
The cost of the program has been increased to €600,000 and a residency period of three years. Or, if you increase your minimum investment to €750,000, you can reduce that to just one year of holding a Malta Golden Visa.
A Maltese passport is effective because it is the only CBI program in the Schengen Area. It's the eighth-strongest passport in the world, in fact.
It offers citizenship in a region of the world that is incredibly livable and has simple access to the rest of Europe. For those seeking a premium passport, that is undoubtedly a desirable choice.
However, there are many advantages to becoming a Maltese citizen that may encourage you to enrol in this Malta citizenship by naturalization for exceptional services by direct investment program.
This manual will explain everything you need to know about getting a passport from Malta and help you decide if it's the best option for you.
The GDP and unemployment rates in Malta are among the lowest in all of Europe. Moreover, it is among the safest nations in Europe.
The strength of the Maltese passport and whether you should pursue it will be discussed before we go into the specifics of how the Maltese CBI program operates.
What Is A Citizenship By Investment?
Let's level the playing field if you're just learning about citizenship by investment. Here, we'll quickly introduce the idea.
(Extremely) wealthy individuals are looking into citizenship insurance. This indicates that they desire a "Plan B" that would allow them access to locations other than their original places of birth for themselves, their families, and their businesses.
Some people flee political persecution, while others are just looking for warm weather or strategies to pay less in taxes.
For different reasons, a number of nations around the world offer citizenship by investment (CBI) programs to entice these people and raise money to strengthen their local economies.
Citizenship by investment (CBI) is typically offered by nations that find it difficult to diversify their sources of income, such as island nations that rely heavily on tourism.
CBI programs frequently face criticism, despite the fact that luring foreign capital in exchange for citizenship and residency appears to be a win-win situation.
People have a long-standing misconception that CBI applicants are evading criminal charges, seeking to launder money, or planning to engage in some other shady activity.
The truth, however, is much more straightforward: the majority of those seeking a second passport simply want to travel to places where they will be treated well.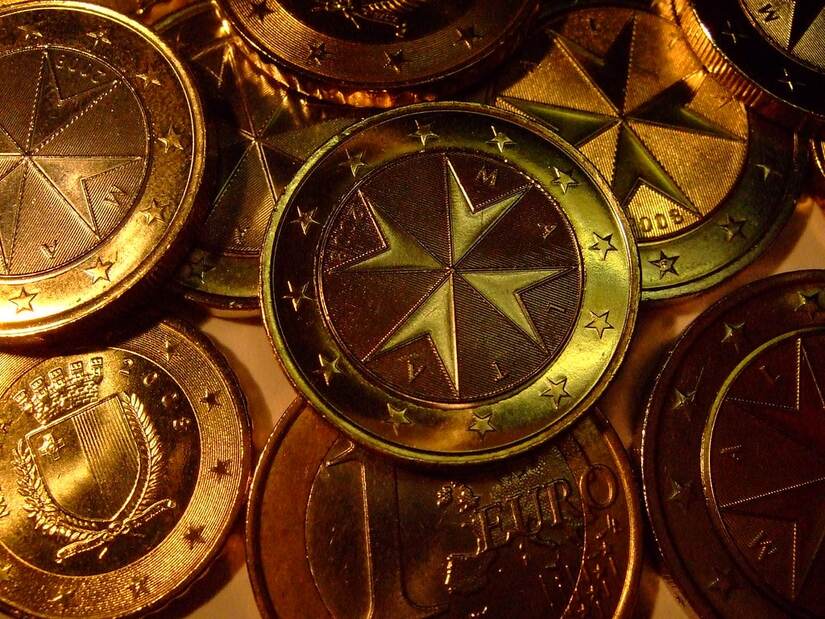 What Is The New Malta Citizenship By Naturalization For Exceptional Services?
The main reason the old Citizenship by Investment Malta is a well-liked investment program in Europe is because it has long-term advantages for the investors. It was put into place by the Maltese government to encourage foreign expertise and investment.
After receiving the maximum number of 1,800 applications, the previous citizenship by investment program was formally discontinued. Following that, the new program was launched in November 2020. With a quick and simple residency application process, this new program offers a safe path to moving to the EU.
Please take note that the old Malta Investor Program, also known as the Malta Citizenship by Investment Program, has been permanently revoked.
By making a significant contribution to the nation's economic growth, you and your family can become citizens of Malta through the new program, Malta Citizenship by Naturalization for Exceptional Services by Direct Investment.
Additionally, in order to qualify for the program, you must invest a minimum amount. You must also demonstrate that you have lived in the country for 12 or 36 months.
The new rules state that this citizenship program can only grant citizenship to a maximum of 400 qualified applicants each year. Additionally, it will be limited once citizenship has been granted to 1500 applicants.
What Are The Benefits Of Malta Citizenship By Naturalization For Exceptional Services?
The Malta Citizenship by Naturalization for Exceptional Services by Direct Investment offers a variety of advantages in return for an investment that boosts the economy of the country.
Passport For The Whole Family
If you are granted Maltese citizenship, you and your family will be given an EU passport under the new Maltese Citizenship by Naturalization for Exceptional Services by Direct Investment program.
The fact that there is an additional donation fee for each dependent who receives citizenship along with the primary applicant should be noted.
Each dependent, however, receives a discount off the price. The rest of your family should also benefit if you're doing it for yourself.
Notably, Maltese citizenship is automatically conferred upon children born to Maltese parents. The citizenship of Malta will thus be passed down to your children and grandchildren.
Visa-free Entry To 186 Countries, Including The United States
You do have the freedom to own a business and a company if you have a Maltese passport. You can also travel to some of the major nations of the world without having to worry about getting a visa.
You can obtain a Maltese passport through the Malta Citizenship by Naturalization for Exceptional Services by Direct Investment program, which enables you to travel to many nations worldwide without a visa!
Every benefit offered by the European Union is available to Maltese citizens. Additionally, you and your family do not need a visa to enter the USA or Canada.
Additionally, you can travel to the majority of the nations in North, Central, and South America as well as the Middle East, Africa, and Asia.
Aside from that, Malta joined the Schengen region in 2007 after ratifying the agreement that eliminated all internal borders among the member states. Malta thus permits citizens to freely travel across its borders to any of the 26 countries that require a Schengen visa.
Work And/Or Study In EU Countries
It gives you and your family permission to reside, work, or attend school anywhere in the EU. Additionally, it offers enduring family security.
Like other Maltese citizens, your kids will have access to the country's public schools and universities. Students can attend state schools for free, including books and transportation.
The University of Malta is free to all Maltese citizens and is publicly funded.
After obtaining citizenship, you have the opportunity to launch your business in Malta, one of the EU's economies that are expanding quickly.
Quality Life For You And Your Family
Malta is a truly wonderful nation. Like the locals, your family will appreciate the free speech, property rights, and clean air.
Additionally, there are lots of tourist attractions because it is one of the most well-liked vacation spots in Europe. It also has a contemporary infrastructure, which includes secure banking and internet services.
Free Access To The Maltese Healthcare System
According to WHO, this nation has one of the top five healthcare systems in the world. It is also supported by taxes and health insurance. Prescriptions, hospitalization, childbirth, pregnancy, and specialist care are all medical services that are covered by health insurance.
Tax Benefits in Malta
Malta has a residency-based tax system rather than a citizenship-based one. Therefore, even if you obtain citizenship, you might not be required to pay taxes in Malta.
Malta has incredibly favorable tax exposure and provides special tax plans for new residents that may enable them to reduce their tax burden.
What Are The Eligibility Requirements For Malta Citizenship By Naturalization For Exceptional Services?
Citizenship by Investment in Malta is governed by Community Malta Agency.
You obtain the Malta (EU) residency and passport through the New Malta Citizenship by Naturalization for Exceptional Services by Direct Investment program. But before being sent on to the next step of the process, every application submitted for the program is carefully reviewed by the authorities.
The principal applicant is required to meet the following requirements by this federal government agency.
Basic Requirements
Investment Requirements
If you have lived in Malta for 36 months, a minimum investment of €600,000, or if you have been a resident for 12 months, a minimum investment of €750,000.
Purchase and hold for a minimum of five years a residential property in Malta worth at least €700,000. Renting a house with a €16,000 annual rental value is an alternative to this. This property may not be sublet or sold during the five-year period.
Donate a sum of €10,000 to any group that has received Community Malta Agency approval. Additionally, you can make a donation to a recognized sport, scientific, cultural, animal welfare, philanthropic, or non-governmental organization.
A current resident card is required to apply for citizenship. A Malta identity card, an e-ID card, is given to you when you purchase real estate.
Residency Requirements
You must be eligible for both the residency requirements and the investment requirements. You and your dependents must have a Maltese residence for at least a year in order to be eligible under the new regulations.
If you want to save some money, there is a new option for 12 months, but the minimum investment requirement is €750,000.
You can obtain Maltese citizenship for just €600,000, saving €150,000, if you can demonstrate three years of residency in Malta.
Additionally, you must submit an application with the assistance of your licensed agent in order to obtain residency.
Within six months of the approval, your appointment will be scheduled after it has been approved by the Community Malta Agency and the Maltese police. Last but not least, you'll receive your e-ID card, which will serve as documentation of your national residency.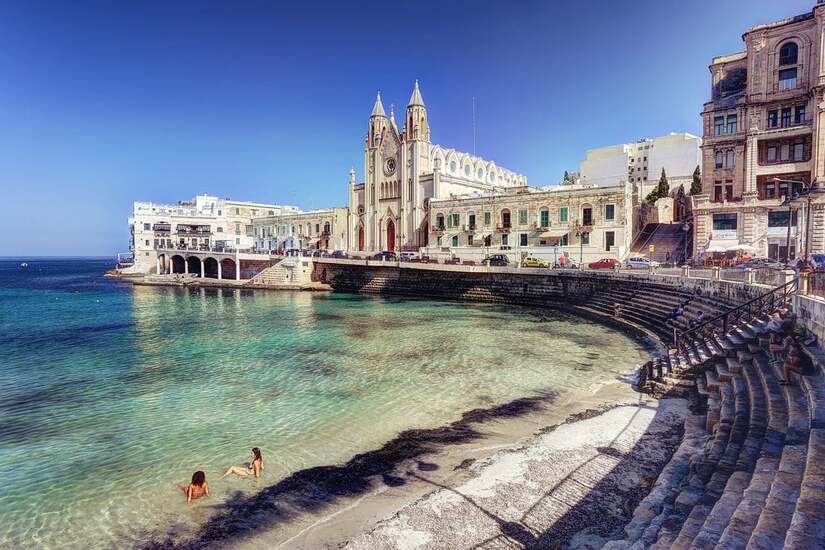 How To Apply For Malta Citizenship By Naturalization For Exceptional Services?
The application for Malta citizenship by naturalization for exceptional services by investment program must be submitted using the prescribed forms and include all necessary fees and documentation.
The process for performing due diligence is very detailed and strict. Consequently, you will not be granted citizenship if you provide false information.
To represent you legally, you should hire a power of attorney. Up until the operation is finished, the power of attorney will remain in force.
Due Diligence
A few days later, after receiving the Eligibility Payment Request Voucher (EPRV), the Community Malta Agency performs due diligence to ensure validation.
To ensure that property is legally inherited, this method has been improved as part of the new Malta citizenship by investment program.
A thorough due diligence process, which includes in-depth background checks, is applied to every applicant. Also required are verifiable documents like criminal histories from the police, financial documentation, and proof of your primary source of wealth.
Malta has the highest rate of application review, rejecting more than 23% of all submitted applications.
Malta carries out due diligence unlike any other CBI program because it issues the highly sought-after Schengen passport.
The Maltese system, which thoroughly examines each application, has been dubbed the "gold standard" of all due diligence procedures. Additionally, as the program gains popularity, it's expected to become even stricter.
Each application goes through four stages of due diligence; if the Agency has the slightest suspicion, the application could be rejected.
Tier 1
Tier 1 of due diligence is performed and after completing the process, the agent submits the application. The Community Malta Agency and the Police then proceed to conduct additional due diligence. The process moves forward if the application is approved by both parties.
Citizenship Eligibility
In order to obtain a residence permit, a citizenship eligibility form must now be filled out. Moreover, the agent must deliver your birth and marriage certificates to the Public Registry and Passport Office.
Tier 2
To make sure the application is correct and complete, tier 2 due diligence is carried out. A few more documents might be required to document any additional information.
Tiers 3 And 4
The agency also performs a Tier 3 and Tier 4 due diligence, and the forms are then submitted to the Minister, who determines whether you are qualified for the program or not.
Anti-money laundering experts will check your application to make sure it is complete and that the supporting documentation is accurate. Additionally, a search of every database in the world will be done to make sure you are not violating any international embargoes and are not on any banned person lists.
A risk assessor compiles and evaluates all of the information that has been gathered. The application is either accepted or rejected based on a recommendation.
Depending on how much you pay, the lawyer or agent submits your application for Maltese citizenship to the Agency. The application is updated in a similar manner, and it is given to the Minister, who will decide whether you qualify for citizenship.
The Oath of Allegiance can then be taken in Malta if you satisfy the investment and residency requirements.
You will then receive a Certificate of Naturalization in addition to a Malta passport.
After you have received citizenship, the Community Malta Agency will continue to monitor you for five years.
What Are The Fees For Due Diligence?
The following due diligence fees must be paid in order to complete the procedures;
Main Applicant: €15,000
Dependents: €10,000
Sponsors/Benefactors: €15,000
In addition, administrative fees are charged with every eligibility application.
Each applicant must pay a one-time administrative fee of €1,000. (This fee is exclusive of other taxes).
What Are The Tax Benefits Of Malta Citizenship By Naturalization?
The tax in Malta is determined by your tax residence and the source of your income. Your citizenship status has no bearing on the taxes.
As a result, even if investors do end up becoming citizens of Malta, they would not be required to pay taxes there, especially if they are not based there. The country of origin determines the taxes owed on foreign assets and income. Therefore, if your income was not earned in Malta, it will not be subject to local taxes.
Remember that applicants for the CBI program must reside in Malta for a full year.
While there is no requirement for a minimum of 183 days of physical presence, this does call for fiscal residency for at least the first year, which may last for two fiscal years.
As a result, there is now a connection between Maltese citizenship and taxation, making pre-immigration tax planning necessary to prevent paying up to €350,000 in unnecessary taxes.
There are no tax repercussions if you obtain European citizenship in Malta through an investment program.
The only way you or your family's tax situation will change after you become a Maltese citizen is if you choose to establish a tax residence. Or, to put it more simply, unless you have a residence in Malta.
You can maintain your non-domicile status and benefit from a very favorable tax exposure even if you move to Malta. In addition, you are only required to pay taxes on income earned within the nation.
Additionally, neither foreign income nor other capital gains derived outside of Malta will be subject to taxation. This is true because the foreign sources of income are kept in foreign bank accounts.
Malta likewise levies no taxes on:
Around 60 nations around the world have double taxation treaties with Malta.
Additionally, there won't be any taxes due if you decide to sell your home after five years of ownership and use as your primary residence. The property tax will be 12% of the selling price if it is sold before the three years have passed.
Although Malta claims to have a 35% corporate tax, non-resident or non-domiciled businesspeople or company owners are given special tax breaks.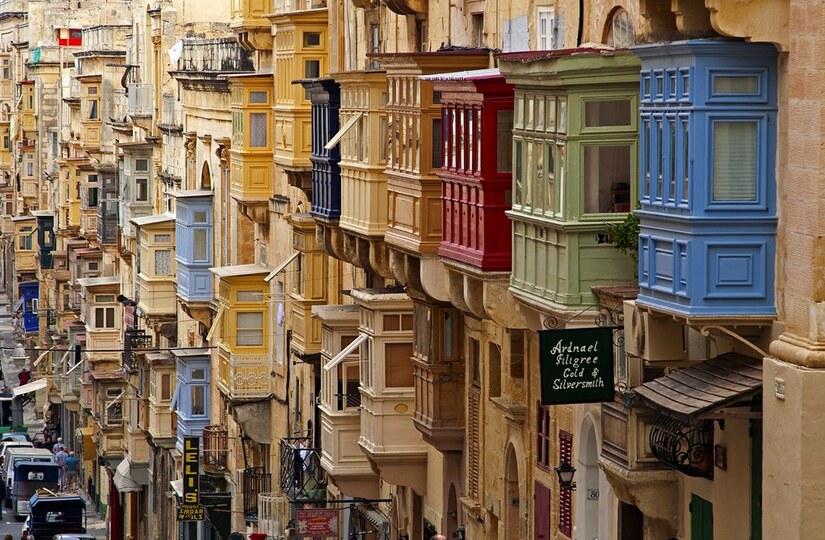 Can You Obtain Dual Citizenship In Malta?
Definitely, yes! Isn't it wonderful that, for tax and business reasons, you can now simultaneously reside in two different countries?
Numerous nations, including the United States, Germany, Switzerland, France, Greece, Malta, and many others, offer dual citizenship, giving you greater freedom and control over your business.
The Citizenship Act of Malta also makes it clear that it is acceptable to hold two citizenships in Malta. Stating,
A Maltese resident has had the option to obtain and keep both Maltese citizenship and one or more foreign citizenship as of February 10, 2000.
Malta does not have any limitations on issuing passports, but your current country of origin might prevent you from having more than one Maltese passport.
Moreover, in order to obtain dual citizenship, you must follow a specific process.
Final Thoughts
It's surely a wise decision to hold a passport from Malta. However, the procedure to become a Maltese citizen is challenging. Physical presence and a period of time in Malta are necessary. Immigration to Malta, however, offers much greater advantages.
Virtually the entire world is at your disposal at all times. Your children and grandchildren will also be granted Maltese citizenship because it is generational. Furthermore, the long-term tax policy is beneficial to both parties.
It's best to approach Maltese citizenship as an investment when considering it. Do you have the time and resources to put in the effort?
Go for it if the answer is "yes."
Pained by financial indecision? Want to invest with Adam?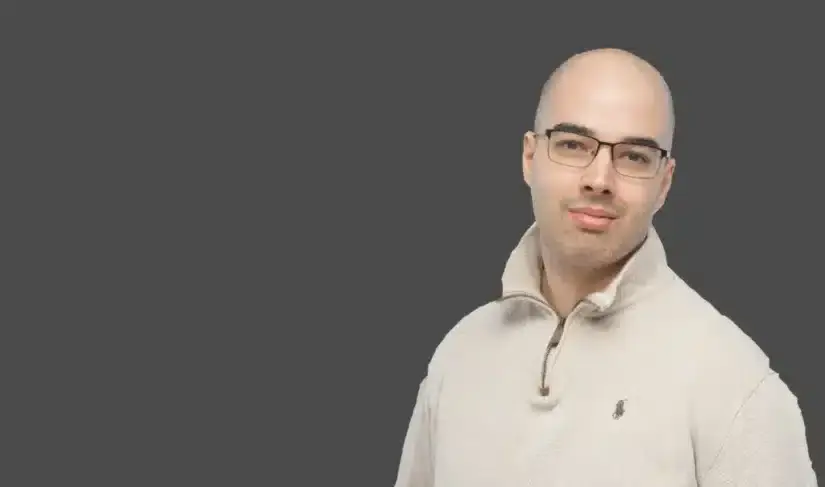 Adam is an internationally recognised author on financial matters, with over 588.1 million answers views on Quora.com and a widely sold book on Amazon and a contributor on Forbes.