Most Dangerous Cities in Europe to Live In in 2022
If you are looking to invest as an expat or high-net-worth individual, which is what I specialize in, you can email me (advice@adamfayed.com) or use WhatsApp (+44-7393-450-837).
Introduction
Although it may be the continent with the highest level of safety, living in Europe is not without risks. We will discuss the most dangerous cities in Europe in this article. It's good if you can just live in cities with minimal crimes, but in order to do so, you must identify the cities that are most unsafe in a particular region.
Some places, like Brussels, are more vulnerable to terrorist attacks, and others, like Naples, are known to have significant connections to organized crime.
Cities can be dangerous in a variety of ways. A city could become treacherous for both locals and expats due to a high number of violent crimes, which along with the rates of property crime and murder or homicide are the general factors one can look into to assess the risks in a particular area.
So, if safety is your utmost concern, trimming down your options for where to live next and knowing which places to consider least should be a priority.
Most Dangerous Cities in Europe: Kyiv, Ukraine
Kyiv, which is also its most populous city, serves as Ukraine's capital. There is a lot to see and do in the city, which is also a significant center for education, history, and industry.
The crime rate in Kyiv is high, with the occurrence of violent crimes. Organized crimes also exist in the city. You definitely have to stay away from Kiev especially because of the ongoing war between the Ukraine and Russia. Currently, it isn't at all advisable to set foot in any city in Ukraine.
Most Dangerous Cities in Europe: Kyzyl, Russia
The industrial city of Kyzyl located in Southern Russia is not widely known to tourists in general, although it offers some fascinating historical sites.
This heavily industrialized city, which is considered to be the most dangerous in Russia, has long had high crime rates, long before the enduring war between Ukraine and Russia erupted. The city is also recognized as a hub for crime, as there have been up to 35 murders per 100,000 people there.
Alcohol consumption is often regarded as the main fuel for the majority of earlier crimes. While the crimes are said to have dropped due to the roll out of new rules on alcohol licensing, it's best to stay away from this city, or any other Russian location, as it's too great a risk to be in such location amidst the war.
Most Dangerous Cities in Europe: Donetsk, Ukraine
Donetsk, one of Ukraine's major industrial hubs, is the fifth-largest city in the nation. A lot of people would be enticed to see the city's unique museums and beautiful architecture. It is preferable to stay away from the city, though, even without considering the country's current war with Russia.
Donetsk is a flashpoint for social upheaval, political anarchy, and aggressive demonstrations. Fighting for control of the city is still continuing on, however the Donetsk People's Republic (a group formed by Russia-backed separatists in Ukraine) de facto administers the city and claims it to be the capital of their republic. The city is also the base for criminal gang and has an extremely high crime rate.
Most Dangerous Cities in Europe: Grozny, Russia
Grozny is the capital of Chechnya (the Chechen Republic), a republic inside Russia. After suffering major damage from bombings and missile strikes, the city was recently rebuilt after being at the center of two battles.
Despite the fact that the battles are done, the city is still insecure, and numerous governments caution their nationals against visiting the area. There is a significant risk from violent crimes like kidnapping and terrorism in this city, even prior to the country's warfare with Ukraine.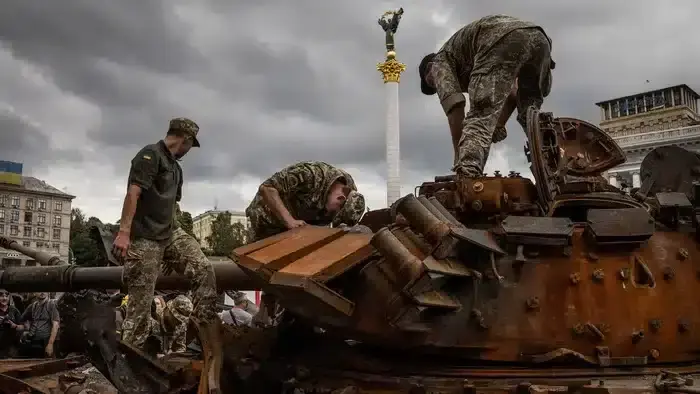 Most Dangerous Cities in Europe: Tallinn, Estonia
Estonian capital Tallinn is a well-liked tourism attraction as many visitors are drawn to the beautiful buildings, plus there are tons to do in this populous city.
Tallinn typically has low crime rates, with pick-pocketing being the main issue most of the time. In Old Town, thefts do happen, particularly in the pubs and cafes where you can be ambushed by thieves. Even though it has a low crime rate, this city nevertheless has a high murder rate.
Most Dangerous Cities in Europe: Shkoder, Albania
As one of Albania's most historically important towns, Shkoder acts as a valuable market hub for the northern mountain regions of the country. Tobacco, cotton, silk, produce, potatoes, and other commodities are traded. It is a well-liked tourism site, especially for anyone interested in seeing historical Albania.
The city is regarded as the most hazardous and criminally active not just in Albania, but also throughout the rest of Europe. Shkoder has a high level of crimes and there is a great prevalence of organized crime, extortion, and human trafficking as well. The city has a murder incident that is even more concerning at 36 per 100,000 residents.
Most Dangerous Cities in Europe: Vilnius, Lithuania
Lithuania's capital and largest city Vilnius is not only a significant hub for music and the arts, but is also well-known for its architecture.
Usually, the greatest risk in the city comes from small-time theft, as violent crimes are quite uncommon. Additionally, the city is generally considered to be safe, especially during the day, with its low crime rate. Only a few neighborhoods should be avoided in this area too. However, Vilnius has a history of having a high murder rate, i.e., 3.9 murder incidents per 100,000 people.
Most Dangerous Cities in Europe: Kaunas, Lithuania
One of the most significant cultural, academic, and commercial centers in Lithuania is Kaunas. People interested in history and the arts will enjoy the museums and theaters in this city. This location has a somewhat below-average crime rate, but its homicide rate is higher than average.
Domestic fights fueled by alcohol are a major factor in the high murder rate. Even if these arguments usually don't have any negative effects on other people, it's still a good idea to be extra cautious if you still need or want to be in this city and enjoy its nightlife.
Most Dangerous Cities in Europe: Glasgow, Scotland
Glasgow, the biggest city in Scotland, is a storied place with a ton of things to do and explore, such as a Art galleries and other contemporary attractions mix with historic cathedrals and metropolitan neighborhoods. The friendly and welcoming Scottish welcome can be incredibly endearing. However, it's advisable to maintain your vigilance.
Turf battles have broken out in Glasgow, which is home to several different gangs. It has the highest murder rate of any city in the UK and also has high violent crimes. Knife crime and gang activity are two things the city is particularly well-known for. Shockingly, the murder rates in Glasgow in 2020 comprise 20% of all crimes executed in Scotland.
Most Dangerous Cities in Europe: Marseille, France
The second-largest city in France, Marseille is one of Europe's most significant trading ports. This laid-back city is renowned for its fresh seafood meals and since Marseille is also the oldest town in France, you can expect to find a lot of history here. You will not run out of things to occupy yourself with in this location.
However, Marseille suffers from a major crime issue, in part because of the large number of immigrants that migrate to the city and its neighboring areas, as well as the poverty that strikes them. There is a robust drug trade and drug use in the city too, and there are several criminal organizations that contribute to the elevated crime rate. Pick-pocketing, credit card theft, and mugging are the most common crimes here, while contract killings are another issue of violent crime.
Most Dangerous Cities in Europe: Dublin, Ireland
Ireland's capital, Dublin, is another well-liked vacation spot. The numerous pubs and bars in the city center, as well as Dublin Castle and St. Patrick's Cathedral, are all popular tourist attractions.
Although the Irish are known for their friendliness and hospitality, the city has a high crime rate of roughly 5,160 crimes per 100,000 residents due to the high population density, numerous annual visitors, and the predominance of establishments that serve alcoholic beverages. Pick-pocketing and identity theft are among the most frequent crimes, but occasional violence can spill over into the center of the city mostly during the night.
Most Dangerous Cities in Europe: Catania, Italy
The second largest city on Sicily's island and the tenth largest in all of Italy is Catania. The city, which is situated at the foot of Mount Etna, has weathered numerous catastrophes, including the eruption of Etna in 1669. Due to the late 17th-century earthquake that urged the construction of the baroque architecture in the old town area, it was designated as a UNESCO World Heritage Site.
Along with elevated levels of general crime, the area is renowned for having increased rates of auto theft. Mafia organizations are still active in Catania, where organized crime continues to be a significant issue.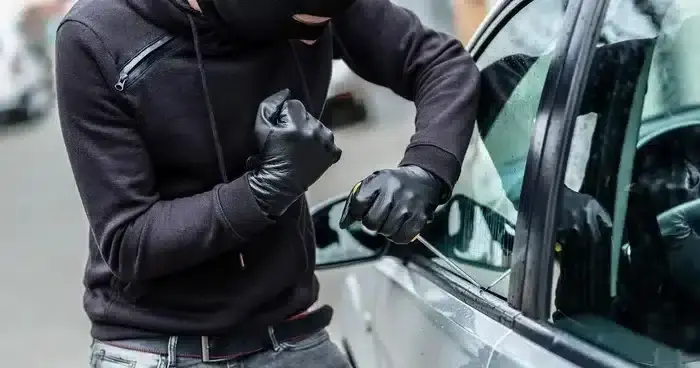 Most Dangerous Cities in Europe: Naples, Italy
Naples' proximity to Mount Vesuvius, the volcano famous for its eruption that destroyed the ancient Roman city of Pompeii, is undoubtedly the city's most notable feature. For hundreds of years, Naples has been a popular tourist attraction, but it has also been a crime hotspot.
The Camorra organization, one of the oldest criminal organizations in Italy, is a mafia group with roots in Naples and involvement in a variety of illegal operations. Both crime and murder rates are likewise relatively high for the nation.
Most Dangerous Cities in Europe: Brussels, Belgium
The European Commission, European Council, and the European Parliament all have their administrative offices in Brussels, which also serves as Belgium's capital. Although Europe does not have a capital, Brussels serves as the continent's administrative hub and is referred to be the capital by default.
As a result, it has a propensity for terrorist attacks in addition to having a fair amount of crimes like stealing and pick-pocketing. The most recent significant attack took place in 2018, and it involved coordinated assaults at the train, metro, and airport stations. Although it's not always the case, protests in Brussels occasionally become brutal too.
Most Dangerous Cities in Europe: Malmo, Sweden
With over 300,000 inhabitants, Malmo ranks third in terms of population in Sweden. It was a largely industrialized city, but it had a hard time transitioning to post-industrialism, which led to increasing poverty and crime rates.
The city does have a crime problem, with a murder rate that stands above the average for all of Sweden. Walking in certain areas is also a bad idea, especially at night.
Most Dangerous Cities in Europe: Istanbul, Turkey
Istanbul, which is situated directly on the boundary between Europe and Asia, has long been a well-liked travel destination, with so many things to keep you enthused.
While the city is considered to be relatively safe, thefts, pick-pockets, and violent crimes exist here too. Also, there is a constant threat of terrorism in this location, so it's especially best to avoid super crowded spots. And if you just don't want to deal with even the possibility of a terrorist attack, there should be other beautiful regions that will suit you better than this.
Most Dangerous Cities in Europe: Paris, France
With more than 11 million inhabitants on its own, Paris is a very well-liked tourist destination that draws travelers from all over the world. It is also known as the City of Lights and is particularly well-liked for honeymoons, romantic getaways, and anniversary events. It boasts famous sights including the Eiffel Tower and the Louvre Museum.
It must be quite a shock to see the City of Love on this list. Sadly, the city has in recent years been the scene of several terrorist attacks. It is now one of the most dangerous cities in Europe after these attacks left more than 250 people dead and 1,200 more injured since 2014. Pick-pocketing and the theft of private belongings are other common crimes in the city.
Most Dangerous Cities in Europe: Birmingham, UK
Birmingham is a significant center for culture, society, and finance and is the second-largest metropolitan region in the UK. With its many museums, art galleries, entertainment venues, and other attractions, the city can offer you plenty of ways to pass the time.
Although it is illegal to own a gun in the UK, which makes gun crime relatively uncommon, studies have indicated that 42% of Birmingham residents feel unsafe there, in part because of the city's issues with knife crime coupled with an increased crime index.
Most Dangerous Cities in Europe: Bradford, England
One of the riskiest cities in all of Europe is Bradford, which has an elevated crime level.
Drugs, prostitution, and violent crimes are the leading causes of troubles in Bradford. While downtown Bradford is a dangerous location, the areas of Girlington, Clayton, Little Horton, and Manningham should also not be overlooked.
For a while, Bradford was known for its high rate of rapes and sexual assaults, particularly in Keighley, a Bradford district that was also home to one of the numerous child grooming gangs operating in the UK at the time.
Bradford is an underdeveloped city as per UK standards. In the hopes that better housing may also assist to lessen the violence problem, the government is pouring money into the city.
Most Dangerous Cities in Europe: Nantes, France
The French city of Nantes has high levels of crime that not only makes it one of the most dangerous cities in France to live in but in the whole continent as well.
The crime rate in Nantes as a whole has increased during the past several years. The most typical criminal acts in Nantes include rape, assaults, theft, fights, and break-ins. The neighborhoods of Centre-Ville and Les Hauts-Pavés/Saint-Félix are especially unsafe because of the high number of violent crimes that occur there.
Most Dangerous Cities in Europe: Coventry, England
The English city of Coventry could be found in the West Midlands, around 100 miles northwest of London. It is commonly renowned as one of the most violent towns in the UK and Europe. Walking alone in sketchy places, especially during the evenings, is a big no-no. Various crimes occur in Coventry, such as bicycle theft, burglary, arson, violence, and sexual offenses. The major reason for such crimes usually point to the city's being a low-income area.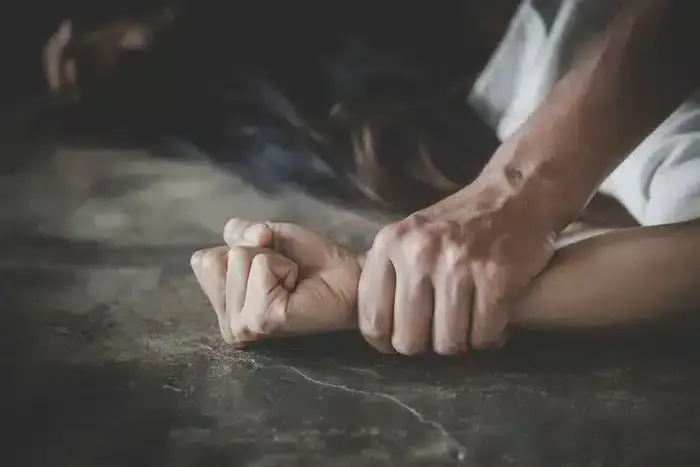 Most Dangerous Cities in Europe: Craiova, Romania
The city of Craiova is located in the center of Romania and serves as Dolj County's administrative center. The city is home to numerous tourist attractions located in some incredibly beautiful places, but Craiova has a dark side as well.
The area has a notoriety for being one of Romania's most unsafe towns, if not the most dangerous. Racial conflict, drug consumption, and robbery are common. The crime rate is significantly greater than the national average, as many people turn to crime due to their inability to acquire necessities like food and clothing as a result of the high unemployment rate. Some people must steal or rely on street begging to exist as a result of the high incidence of poverty too.
Most Dangerous Cities in Europe: Nice, France
The most dangerous regions in Nice are those that are outside of the city's center, where crime rates are substantially higher. People who live in these neighborhoods commonly worry that awful things will happen to them if they go around their neighborhood at night or if they come across criminals. Due to the lack of police presence, these areas are more likely to experience crime.
In 2016, Nice became a target of a terrorist attack with a freight truck purposefully rammed into a crowd celebrating Bastille Day, which killed 86 people and injured more than 400 additional individuals.
Most Dangerous Cities in Europe: Minsk, Belarus
The two most common crimes in the Belarusian city of Minsk are theft and assault. Street violence in the area isn't very common, but locals of Belarus' capital still feel unsafe due to harassment from both organized crime and government officials.
Currently, staying in Belarus isn't advisable due to the arbitrary application of certain laws, the possibility of being detained, the Russian military offensive on the adjacent Ukraine, as well as the encampment of Russian troops in Belarus along the Ukrainian border.
Most Dangerous Cities in Europe: Bottom Line
Moving may well be upsetting, but settling in a place with a low crime rate will surely soothe your mind. If crime is a major concern for you, you might want to avoid the cities on this list because they have some of the highest rates of crime in Europe, or just be wary of the exact neighborhoods you must evade in them.
It goes without saying that no place on earth, not even where you are right now, can guarantee absolute safety. Going anywhere requires common sense for personal safety. However, some places will give you a greater sense of security than others.
In urban regions with high crime rates, you can keep yourself safe by adhering to the advice of international bodies. Say, in many cities that have elevated levels of violent crime, leaving after midnight can be highly perilous so you ought to make an effort to stay at home during that time. Again, use common sense and perhaps ask some advice from trustworthy locals.
Are you interested in investments? If so, you can read our article on how to invest in the S&P 500 from outside America.
We also have a review of Investors Trust Access Portfolio to guide you.  
Pained by financial indecision? Want to invest with Adam?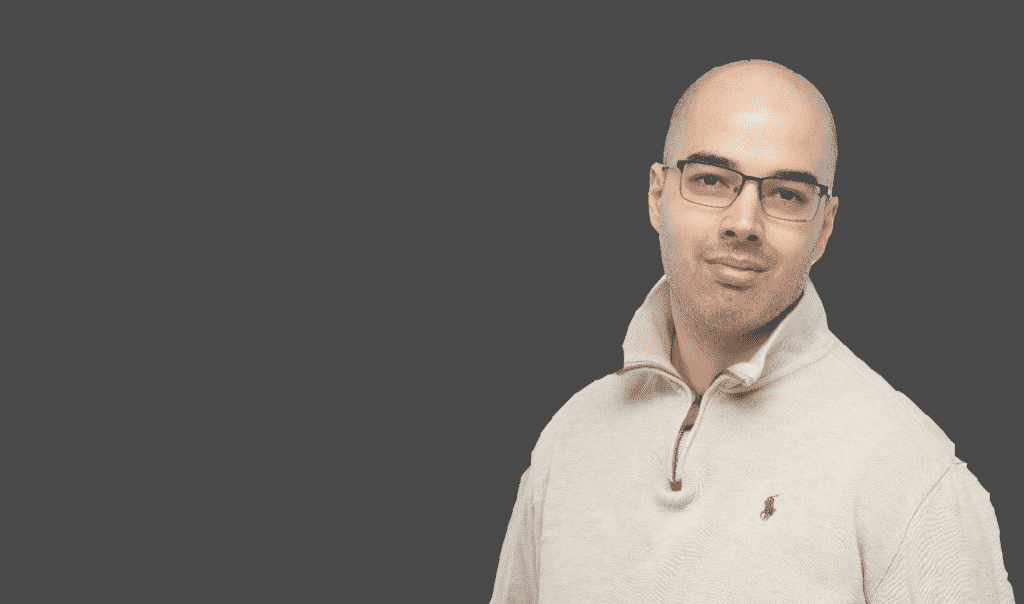 Adam is an internationally recognised author on financial matters, with over 584.2 million answers views on Quora.com and a widely sold book on Amazon and a contributor on Forbes.