Learn about the monthly cost of living, necessary visa requirements, and other expat basics in this guide to moving to New Zealand.
If you want to invest as an expat or high-net-worth individual, you can email me (advice@adamfayed.com) or use these contact options.
What is it like living in New Zealand?
Job Market for Expats
Consistent economic growth and a concerted push to attract skilled individuals globally have made New Zealand an attractive destination for foreign workers. Agricultural products, visitor services, industrial goods, monetary services, and tech are all important to the New Zealand economy.
Expats seeking work in New Zealand may face difficulty meeting New Zealand's strict immigration rules, but those with relevant experience and fluency in English stand the best chance of finding a position within the job market.
Expats looking to start their own businesses will also find New Zealand to be an attractive option because of its thriving small company sector. Moving to New Zealand is made more appealing by the government's welcoming attitude toward entrepreneurs, especially those whose businesses create jobs.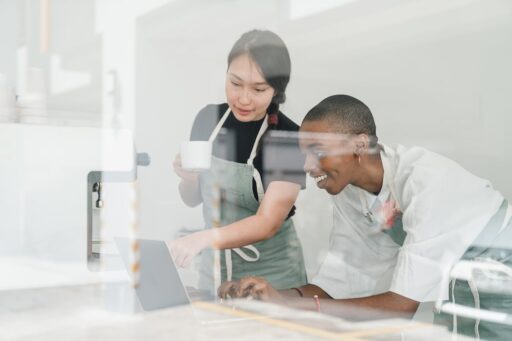 Banking in New Zealand for expats
A bank reference from home is usually enough for expats to open a bank account in New Zealand. Visa and MasterCard are accepted everywhere, and many ATMs accept debit and credit cards for local and foreign payments.
New Zealand bank accounts require ID and a permanent address. Some banks allow consumers to apply online and deposit money before moving to New Zealand. Set up a New Zealand bank account from home before moving, which is advised because it may cost cheaper to transfer funds than in New Zealand.
Most banks require expats to appear in person after opening an account from abroad before granting full account access. Customers can begin using their new bank account immediately after presenting identification and establishing residency. If they are in a crowded city, it is recommended that they schedule an appointment as soon as possible to avoid the hassle of being unable to withdraw cash.
How is transportation?
Buses are the primary mode of public transit, even in smaller cities, with frequent departures and stops at every town. Intercity, a prominent national bus company, provides Wi-Fi and onboard restrooms.
Domestic flights cover New Zealand extensively, linking major cities and smaller towns. Airlines such as Air New Zealand, alongside regional carriers like Air Chathams, Barrier Air, and Sounds Air, offer services.
Ferries and water taxis are crucial for travel due to New Zealand's island nature. Regular ferries connect the North and South Islands via Cook Strait, and passenger ferries link the South Island to Stewart Island. Various islands have their ferry services, and some places offer faster and more convenient water taxis.
New Zealand's trains offer viewing decks, audio commentary, educational materials, and expansive windows.
What is the weather like in New Zealand?
Mild temperatures, average precipitation, and plenty of sunshine can be found all around the country thanks to New Zealand's generally temperate climate. The rugged terrain and the surrounding oceans have significant impacts on this climate. New Zealand has mild weather in the south and subtropical one in the north. Warmest months are December to February; coolest are June to August.
Summer is December to February, autumn March to May, winter June to August, and spring September to November in New Zealand.
Is New Zealand safe for expats?
New Zealand has low crime and violence by worldwide standards. New Zealand consistently ranks among the safest countries in the Global Peace Index. New Zealand's safety reputation has led people to believe they can leave their house and car doors open and let their children play outside.
As with any nation, New Zealand has its share of crime. The New Zealand police advise taking care to safeguard yourself and your valuables as you would at home, even though the country is generally secure.
Visitors to New Zealand's largest cities may experience crime and larceny, albeit at lower rates than at home. To enjoy New Zealand safely, keep cautious and take common sense precautions.
Want to retire in New Zealand? You can check out this related article.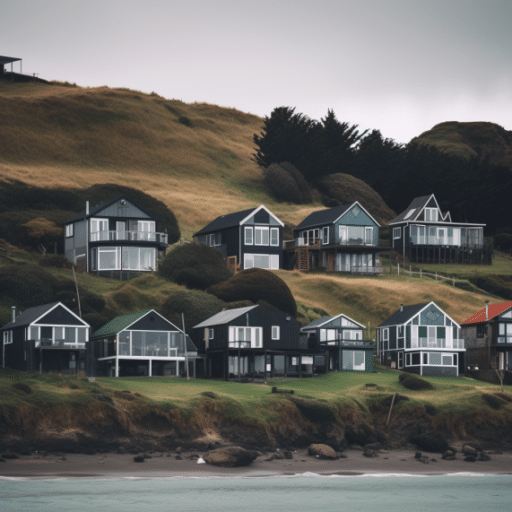 Accommodation for moving to New Zealand
A Reuters poll conducted in August 2023, involving 11 property market analysts, forecast a 4.8% decline in New Zealand house prices for the year. Nevertheless, the same poll anticipated a resurgence in house prices during 2024. This rebound was attributed to a persistent supply shortage and the prospects of interest rate reductions. Projections indicated average property prices increasing by 5% in 2024, followed by a 6% rise in 2025.
Real estate investments can be a good way to diversify your portfolio, but do thread carefully. Many fall into traps and lose money because of not conducting due diligence. You can also look into investment funds, equities, and bonds if you're into investments. Hiring a professional financial advisor can also be of great help.
Best places to live in New Zealand
Expats in New Zealand can choose from many housing options to suit their individual needs and tastes. Check out the New Zealand cities and suburbs below to have an overview of what each looks like:
Auckland: New Zealand's largest city has many jobs, cultural events, and outdoor activities. It has some of the nation's top schools.
Wellington: New Zealand's capital has a bustling arts and cultural scene, great food, and gorgeous natural scenery. It houses the government and several international organizations.
Christchurch: The South Island's main city is noted for its English heritage, lush parks, and outdoor leisure. The IT and innovation cluster offers jobs in various disciplines.
Queenstown: This is a well-liked vacation spot known for its exciting nightlife, thrilling adventure activities, and beautiful landscapes. It's a great destination for those looking to work in the tourism industry overseas and enjoy spending time outside.
Dunedin: University town Dunedin on the South Island is steeped in Scottish history and culture and boasts stunning architecture and outdoor pursuits. It's ideal for people thinking about entering the teaching or medical fields.
Napier: This city on the North Island's coast, has beautiful beaches, Art Deco buildings, and great wineries. Expats interested in tourism or hospitality should consider it.
Hamilton: North Island metropolis Hamilton has stunning green spaces, top-notch educational institutions, and a low cost of living. Those interested in careers in agriculture or healthcare will find it a good fit.
Rotorua: This is a town on New Zealand's North Island that draws visitors with its geothermal activity, vibrant Maori culture, and opportunities for outdoor exploration. A lot of people go there because of the thriving tourism and hotel industries.
Wanaka: A small South Island town with beautiful scenery, recreational activities, and a laid-back lifestyle. Expats interested in tourism and hospitality find it appealing.
Devonport: An Auckland neighborhood with stunning beaches, historic architecture, and a laid-back lifestyle. People interested in creative industries should work there.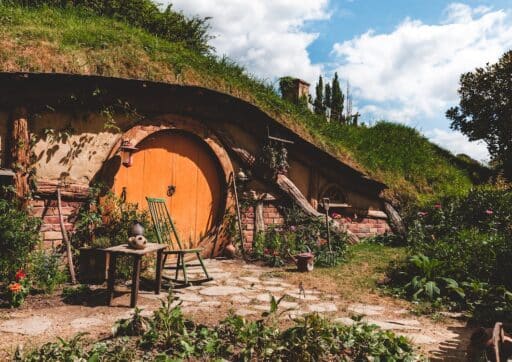 Is living in New Zealand expensive in 2023?
New Zealand has a high cost of living, but expenses vary by city. A family of four in New Zealand could spend almost NZ$6,000 per month for essential expenses, according to Numbeo, a reputable cost-of-living estimate. A single person should budget roughly NZ$3,000.
Groceries and rent are generally the biggest expenses. Basic lunchtime menus in the business district cost roughly NZ$22, while fast-food combos cost around NZ$15.
It depends on location and type of residence, but monthly rent might range from NZ$1,500 to above NZ$3,000. NZ$9,000 to NZ$11,000 per square meter is typical for acquiring apartments.
Urban locations in New Zealand have a higher cost of living than rural areas. Lifestyle and spending habits also affect the cost of living in New Zealand per month.
Pros and cons of living in New Zealand
What better way to answer the question "is New Zealand a good place to live?" other than delving into the benefits and drawbacks of moving to the country?
The laid-back culture, beautiful landscapes, delicious food, and socially and environmentally conscious government are just a few of the many attractions that draw expats to New Zealand.
A high quality of living is maintained in this stunning country because of its superior medical services, schools, and general infrastructure. It has a low crime rate and is generally a safe place to live thanks to the country's egalitarian culture. Another benefit is the healthy state of the job market across several fields.
However, New Zealand's cost of living, particularly in major cities such as Auckland and Wellington, can be quite high. Geographic separation makes communicating with loved ones abroad difficult. The slower pace of life, especially in less populous urban and rural locations, is not for everyone. Dental treatment is also not publicly supported, despite being both necessary and expensive.
While the job market is robust in general, chances may be scarce in certain fields due to the country's relative isolation. Expats are susceptible to homesickness and cultural differences just like anyone who moves abroad is. In addition, Kiwis and expats often pay a premium for imported items like groceries and electronics.
How to move to New Zealand: Visa
New Zealand offers a variety of visas to accommodate those looking to visit, study, work, reside, or retire in the country.
Resident Visa: For permanent residency, a resident visa is required. Several pathways lead to obtaining a resident visa, often commencing with a temporary visa that permits work, study, or business ownership in New Zealand.
Skilled Migrant Category Resident Visa: This New Zealand visa is tailored for individuals with sought-after skills in New Zealand. Eligibility criteria include being under 55 years old, meeting English language requirements, and possessing a job offer or the ability to work in an occupation listed on the Long Term Skill Shortage List.
Other Resident Visas: Various other resident visas are available, including the Family Category Resident Visa, Investor 2 Resident Visa, and Entrepreneur Resident Visa, each with unique prerequisites and eligibility criteria for your life in New Zealand.
Visa Application
Most visa applications can be submitted online, requiring proof of identity, supporting documentation, and payment of the application fee. Applicants must meet New Zealand's good character standards and may face character-related inquiries during the application process.
Before permanently relocating to New Zealand, it's essential to ensure you have sufficient funds to support yourself and any dependents, as you might be asked to provide evidence of your financial resources when applying for a visa.
Investigating New Zealand's job market and assessing your prospects of securing work in your field is crucial too before your relocation to the country.
In some cases, individuals planning to move to New Zealand permanently might need to apply for a visitor visa initially. This allows entry into the country to fulfill the requirements of temporary or resident visa conditions.
Pained by financial indecision? Want to invest with Adam?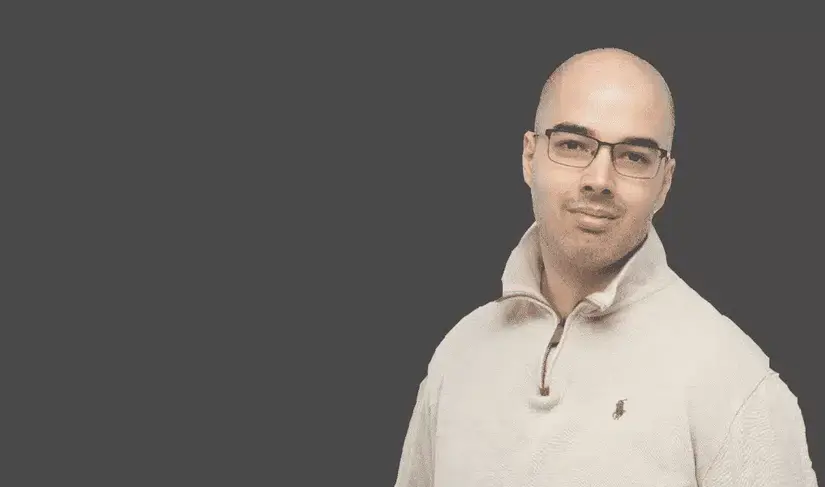 Adam is an internationally recognised author on financial matters, with over 694.5 million answer views on Quora.com, a widely sold book on Amazon, and a contributor on Forbes.