Things to Note for Expats Returning to New Zealand
If you are looking to invest as an expat or high-net-worth individual, which is what I specialize in, you can email me (advice@adamfayed.com) or WhatsApp (+44-7393-450-837).
Introduction
More and more Kiwi expats have indicated they consider returning to New Zealand amid recent political and economic events, especially the COVID-19 pandemic.
Many Kiwis who formerly envisioned their future abroad now appear more at home in the smaller, safer environment of New Zealand, with its open landscapes, appealing lifestyle options, and absence of COVID-19.
The expected surge of long-term expats coming back, however, was more akin to a stable trickle in 2020 and 2021 due to the limited number of quarantine facilities available as well as the evolving nature of transit links.
New Zealand is eager to welcome skilled expats and their families back home since it is short on native talent and is experiencing skill shortages in several fields.
Returning to New Zealand: Entry and Travel
Verify your admission and health requirements before departing for New Zealand. At this time, neither a pre-departure test nor vaccination documentation are necessary for returning to New Zealand. Don't forget to look up the travel regulations for any nations or areas you will be traveling to on your way back.
Of course, a valid passport is required. To ensure that it complies with the requirements for valid travel papers, do check the document's expiration date. Make sure to give yourself plenty of time before your trip if you are a citizen of New Zealand and need to renew your passport.
You need to be in possession of a resident visa with valid travel conditions or a permanent resident visa in order to enter or re-enter New Zealand as a resident.
Returning to New Zealand: Resident Visa vs Permanent Resident Visa
Resident Visa
A resident visa will typically be issued to you if your application to dwell in New Zealand is approved. Multiple trips to New Zealand are permitted with a resident visa, but only as long as the travel conditions on the visa are still in effect. In addition, if you are given entry authorization, it permits you to stay in New Zealand indefinitely.
Permanent Resident Visa
Residents who have adhered to the terms of their visa and demonstrated a commitment to New Zealand typically receive permanent resident visas. You can visit and enter New Zealand at any time with a permanent resident visa, and you have an unlimited time limit for your stay in the country.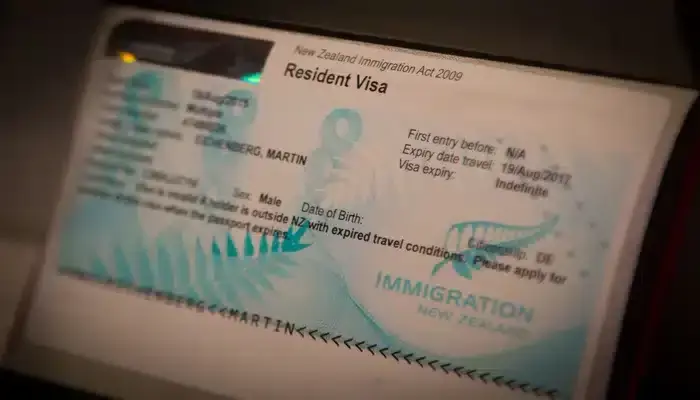 Returning to New Zealand: What if you are a citizen of New Zealand?
New Zealand citizens are prohibited from holding any kind of visa, including a residence class visa, per the Immigration Act of 2009. If you have dual citizenship and want to travel using a passport from a country other than New Zealand, you should get your New Zealand citizenship acknowledged in that passport.
You'll be able to return to New Zealand as a citizen after doing this. You must fill out the New Zealand Citizen Endorsement (INZ 1174) form and provide the supporting documentation listed on the form in order to receive an endorsement.
Returning to New Zealand: Travel Conditions
Holders of resident visas are permitted to travel to and enter New Zealand as residents under travel conditions.
There are two categories of travel conditions: first entry travel conditions and multiple entry travel conditions.
Travel conditions for the first entry: If you are awarded a resident visa outside of New Zealand, your visa will include the deadline by which you must enter the country. This date may not be changed or postponed. Your resident visa will expire if you don't arrive in New Zealand by this time, and you'll have to reapply to get one.
Multiple entry travel conditions: Starting on the first day you arrive in New Zealand as a resident, you will be awarded a resident visa with multiple entry travel conditions.
If your resident visa was granted while you were outside of New Zealand, your first day in the country as a resident is the day you arrived using your first-entry travel conditions. If your resident visa was granted while you were inside of New Zealand, your first day in the country as a resident is the day your resident visa was issued.
The expiry date travel on your resident visa denotes when the conditions for your multiple entry travel will terminate.
Are travel conditions required of you?
If you intend to leave and then come back to New Zealand as a resident, the travel conditions on your resident visa must be valid. If you are in New Zealand and want to stay there, your resident visa does not need to have any legitimate travel conditions.
Even if you don't intend to travel, it is still a good idea to check your travel conditions to make sure they are still in force in case you need to fly abroad immediately. There are no conditions for travel if you hold a permanent residence visa because you have unlimited access to New Zealand though you must make sure your visa is in a valid passport.
Returning to New Zealand: Does a resident visa expire?
If you are outside of New Zealand and the travel conditions on your resident visa have passed their expiration date, your visa will indeed expire. If your travel conditions had already expired when you departed New Zealand, the date your resident visa expired is the same day as your departure. If you were not in New Zealand when your travel conditions expired, the date your resident visa expired is the day following that date.
Check the date of your multiple entry travel conditions' expiration to see if you still have a valid resident visa. Your resident visa will have expired if you were outside New Zealand after your travel conditions were supposed to have ended.
It should be noted that if you currently have a returning resident's visa issued to you under the Immigration Act of 1987, the expiration of your travel conditions is assumed to coincide with the expiration of your returning resident's visa.
What should you do if your resident visa has expired?
To recover your resident status, you must submit an application for either a visa for permanent residence or a second or subsequent visa for residents if you are returning to New Zealand as a resident. If your resident visa hasn't been expired for more than three months, you can still be eligible for a permanent residence visa. If not, you might be able to obtain a second or subsequent resident visa.
Returning to New Zealand: Section 49(1) Conditions
If your resident visa label or resident visa acceptance letter states that your visa is subject to conditions under section 49(1) of the Immigration Act 2009, this signifies that you must first fulfill a number of requirements before being granted a permanent residence visa.
The requirements can be taken off your visa once you have given proof that you have complied with them. Details of any requirements you must complete, as well as how to get them lifted once they have been satisfied, will be included in your resident visa approval letter.
Returning to New Zealand: Residency Permits and Visa for Returning Residents
According to the Immigration Act 2009, anyone who hold residence permits or returning resident's visas issued under the Immigration Act 1987 are considered to have resident visas or permanent resident visas. You don't need to take any action to update your status if this pertains to you.
An indefinite returning resident's visa that is in your passport is regarded as a permanent resident visa. The new label will be for a permanent resident visa when it's time to transfer your residency status to a new passport.
You are considered to have a resident visa with travel conditions that expire on the date noted on your returning resident's visa if your passport has a returning resident's visa with an expiration date in it. If you wish to travel outside of New Zealand after this date, you must apply for a change of travel conditions or a permanent residence visa rather than a new returning resident's visa.
Your residence status has ended if you are outside of New Zealand and have a returning resident's visa that has passed its expiration date. If you're returning to New Zealand once again as a resident, you can apply for a second or subsequent resident visa.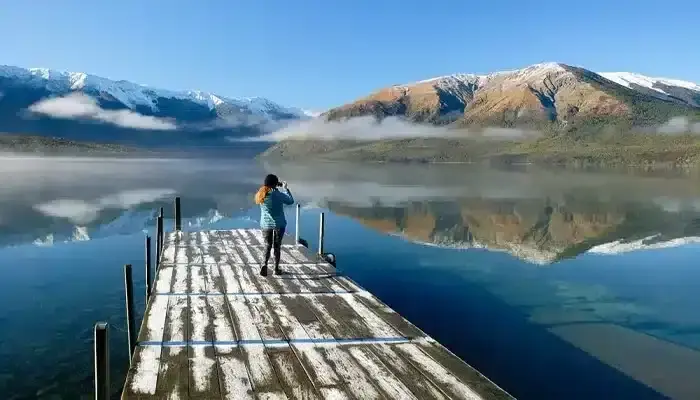 Returning to New Zealand: Where to Live on Your Move Back
Many Kiwi expats who are going home plan to live in a different region than where they previously resided, according to a 2020 study of Kiwi expats.
The gig economy has exploded all over the world, including New Zealand. Connectivity is good, and places that were formerly popular vacation and lifestyle destinations are now home to more and more remote employees who work full-time and thriving small enterprises.
The major cities have expanded quickly at the same time, placing stress on the housing stock and causing a large increase in property prices. Additionally, this has had an impact on the surrounding areas.
Naturally, things will have changed significantly if you have spent some time abroad. After you've given yourself a few weeks to get your bearings, you might want to revisit popular destinations to see what they have to offer now. Despite Kiwis' newly discovered passion of exploring their own land, there aren't many tourists in the nation, therefore short-term lodging is easily accessible.
You may wish to look at New Zealand Now, a government website for persons relocating to New Zealand, if you're unsure about where to reside or open to new opportunities.
Returning to New Zealand: On Buying and Financing a House
The rising cost of real estate, especially in major cities like Auckland and Wellington, surprises many expats who are considering moving back home. Kiwis have long used rental property ownership as a means of funding their retirement, and house prices have been rising steadily.
But recently, low interest rates from COVID-19 economic initiatives, a paucity of available housing, and a lack of well-known, financially rewarding investment options all worked together to drive up demand for homes and, as a result, housing prices.
Since then, the government has altered the legislation governing the ownership of rental properties in an effort to lessen a few of the benefits and temper the market without going too far and triggering a risky downward trajectory. Your primary or only residence, however, is still exempt from taxes.
Despite the high purchase costs, purchasing a home in New Zealand is still rather simple. Normally, a deposit of at least 20% of the purchase price is required. If banks are confident that you can afford the regular mortgage payments, they will typically lend up to 80%.
Vendors these days like to participate in auction sales. This could result in you spending money on due diligence, such as appraisals and inspection reports, only to lose out at the auction and have to start the process again with a different property. You'd have to arrange your funds and consult with a lawyer to help you navigate certain complexities.
Visit the government website Settled.govt.nz for instructions on each phase of the procedure if you have never owned property in New Zealand before or it has been some time since you did.
Returning to New Zealand: Opening a Bank Account
Before making the major decision of returning to New Zealand, many people choose to open a New Zealand bank account first. Most banks will permit you to do this up to a year in advance of your departure. The money can then be added to the account before you depart so it will be there for you when you get to the country.
Make sure the bank you select has a branch close to where you'll be staying initially because not all of the major New Zealand banks offer nationwide service.
Upon arrival in New Zealand, you will generally be asked to present identification documents as well as your New Zealand address in order to activate the account. Before opening an account with the bank, find out your choices if you won't immediately have a permanent address. The majority of the major banks have specialized teams to assist individuals like you who are moving back to New Zealand.
You do not need to open this initial account at the bank where you will ultimately arrange a home loan if you wish to purchase real estate in New Zealand. In reality, it benefits you to shop about once you arrive in the country or employ a mortgage broker to locate the best price for you. Since the banks pay them a fee when you take out your loan, there are typically no fees associated with utilizing a broker.
Returning to New Zealand: Sending Money to Your New Zealand Bank Account
When transferring money to your New Zealand bank account, you have a variety of options to choose from, as you can discover by doing a little online research. You should look for a good money transfer company and look into some of these features:
Your exchange rate options. Exchange prices are continuously changing due to the volatile nature of the currency markets. Despite the fact that the prices are liable to fluctuate, it's still important to compare rates and quotations from several providers to determine which one will provide you the best value for your money when you move.
Any transaction costs. Ask about transfer costs and if there is a discount offered for larger transfers, which are frequently made by migrants. Providers who advertise fee-free transfers or no costs should be avoided because they are likely to offer unfavorable rates in return.
Simplicity of usage. The simplicity of using their service is a crucial one as well.
Reliability. It might be unsettling to send money to another country, particularly when doing it online. Look for reputable providers and read customer reviews to get a sense of how they treat clients.
A lot of customers opt to arrange this transfer through their present bank and use the bank's systems to organize a transfer to their New Zealand bank accounts. This is a common choice since it might be reassuring to work with a company you are familiar with. However, note that banks have a bad record of providing unfavorable exchange rates and adding additional (and concealed) fees to their transactions.
Another choice is to work with a seasoned global foreign exchange firm. Simply send them money while you're still in your current home country, and they'll convert the funds and put them into your New Zealand bank account.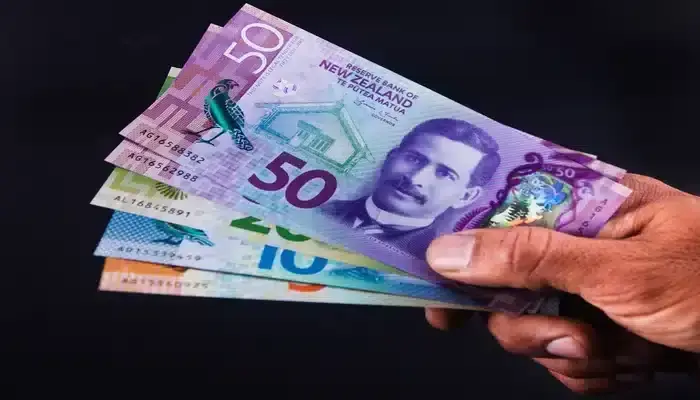 Returning to New Zealand: Tax System
New Zealand has a very straightforward tax system when compared to other nations. Personal income tax and the Goods and Services Tax make up the majority of its funding. Inheritance taxes, local or state taxes, payroll taxes (taxes on salaries), social security taxes, general capital gains taxes, and even healthcare taxes are absent from New Zealand.
The country only collects taxes on certain investments plus a low levy for the Accident Compensation Corp. or ACC.
The Inland Revenue Department (IRD) will let you know if you need to file a tax return in New Zealand, where you typically aren't required to do so each year. New arrivals normally have their first year to file a return. You must also file a personal tax return if you get income from outside New Zealand or if you enter the country in the midst of the tax year.
Taxes are progressive, meaning that the more you make, the more you have to pay in taxes.
Returning to New Zealand: Conclusion
Prior to returning to New Zealand, be sure to check the requirements often as they could change prior to your trip. If local standards are not met, boarding may be denied. Visit the website of the New Zealand Government for the most recent travel recommendations.
Pained by financial indecision? Want to invest with Adam?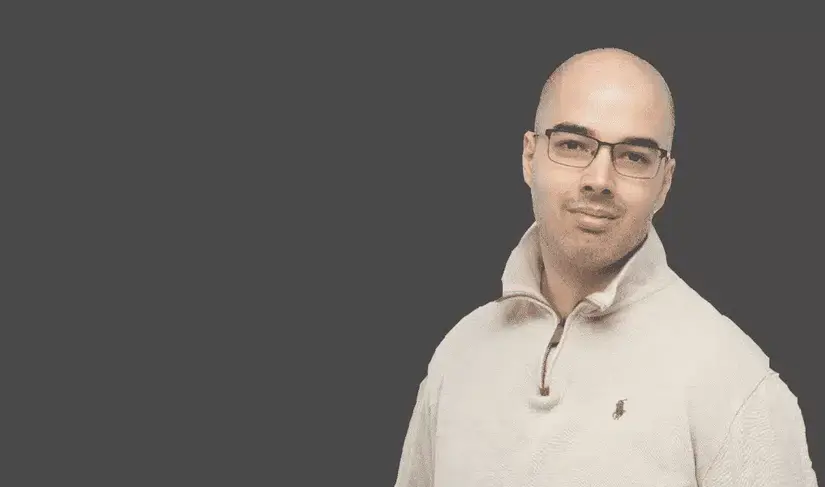 Adam is an internationally recognised author on financial matters, with over 669.2 million answer views on Quora.com, a widely sold book on Amazon, and a contributor on Forbes.