Let's review Neat Hong Kong, a fintech firm established in 2015 that Israeli payment processing company Rapyd took over in 2022. The acquisition of Neat boosted Rapyd's offerings and strengthened its presence in the UK where it is headquartered.
When it originally started, Neat's primary goal was to make business checking accounts easily available to small and medium-sized enterprises and startups in Hong Kong. But now it's evolved into a worldwide banking firm providing banking services to companies all over the world.
Despite the fact that Neat is often misunderstood as a bank, it is not regulated by the Hong Kong Monetary Authority and is thus not a bank.
Neat's current multi-currency accounts are very functional, allowing its clientele to confidently extend their enterprises internationally. Neat's goal is to help the entrepreneur economy thrive, thus it has worked hard to provide its customers with a secure financial platform that makes international trade a breeze.
We'll look into the main features of Neat, the services offered, costs, as well as pros and cons of the platform.
If you want to invest as an expat or high-net-worth individual, which is what I specialize in, you can email me (advice@adamfayed.com) or use WhatsApp (+44-7393-450-837).
Neat Features and Services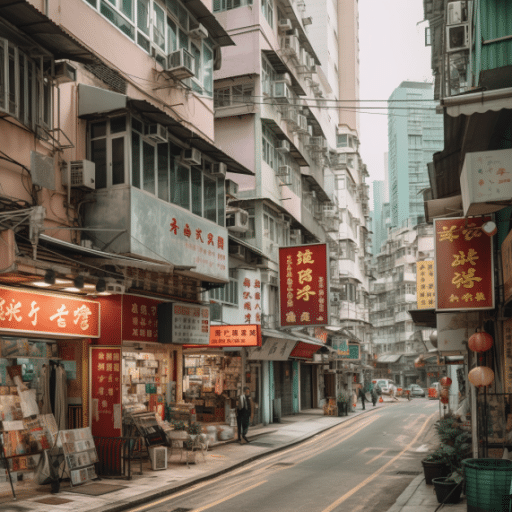 Neat initially entered the market by providing personal accounts, but after a few years, the company made the strategic decision to discontinue this service. Instead, Neat shifted its focus exclusively to business accounts, aiming to assist entrepreneurs with their financial needs.
As of now, Neat Commerce no longer offers personal accounts for individuals. To become a Neat Commerce customer, you must have a registered business. The services provided by Neat are available to Hong Kong customers who have registered their businesses as limited companies, sole proprietorships, or partnerships.
In addition to Hong Kong, Neat also extends its services to registered businesses in other jurisdictions. Businesses in Australia, New Zealand, the British Virgin Islands, and the Cayman Islands may be able to register an account with Neat if they are formed as limited companies, albeit this varies by territory.
Neat offers effortless integration with Xero, a widely used online accounting software that brings significant advantages to small and medium enterprises. Xero serves as a cloud-based platform for managing business accounting, providing a range of beneficial features.
By combining Neat with Xero, users gain the advantage of seamless financial transaction integration. This integration allows businesses to conveniently view their transactions directly from their Neat account dashboard. Whether it's for Neat business accounts or business cards, the Xero integration is available for both, enhancing the overall accounting experience and simplifying financial management for entrepreneurs.
What's the Neat Business Account?
Neat Business strives to offer a contemporary and virtual substitute for a traditional corporate bank account. It provides essential services that businesses typically require, including the ability to create dedicated payment instructions, facilitate domestic and international money transfers, and integrate with popular third-party wallets like PayPal.
Operating primarily online or through its mobile app, Neat also provides access to a commercial corporate card, enabling convenient financial management on the go.
Each company debit card you provide to an employee may have its own separate Neat account to keep track of spending. Your company will be able to monitor all transactions in real time and establish expenditure limits and categories with ease.
Nevertheless, Neat does not provide savings accounts, credit facilities, or investment solutions for businesses. Instead, its focus is on delivering efficient transactional services and empowering businesses with digital banking solutions.
Who is eligible?
Account eligibility for Neat is subject to various restrictions commonly found in the banking sector, including criteria related to the nationality and place of residence of directors, shareholders, and account users, which must align with certain approved countries. Notably, any association with sanctioned countries is strictly prohibited.
In addition, firms that want to sign up for Neat must make sure they are not engaged in any of the banned activities. Neat does not back businesses that engage in the production or distribution of racially or ethnically offensive material, illegal drugs, tobacco products, pornographic goods or services, animals and livestock, counterfeit items, weapons, ammunition, explosives, as well as gambling services. For a comprehensive list of prohibited industries, please refer below.
Moreover, it is essential to note that the monthly sales revenue of the business must not exceed 10 million US dollars. If the revenue surpasses this threshold, the Neat business account may not be suitable for your needs.
Neat's account eligibility requirements adhere to industry standards and help ensure compliance with regulations, risk management, and the company's mission to support legitimate and ethical business activities.
How to set up an account
Neat's elimination of the requirement to visit a bank office in person to create a business account is a major benefit. You may save unnecessary time and effort by setting up your account entirely online.
Neat provides its services to a diverse group of businesses, from corporations to single proprietorships and partnerships. Neat's business accounts may be created by answering some basic questions about your company during the account creation process.
Aside from Hong Kong, you can use Neat's business account if you're from Australia, the British Virgin Islands, Cayman Islands, Denmark, France, Germany, Ireland, Italy, the Netherlands, New Zealand, Singapore, and the UK. The registration form will ask for specifics about your company, like its industry, client base, payment methods accepted, and more. The procedure usually takes 15 minutes.
Neat makes opening a business bank account easy and convenient, so you can spend your time where it's needed most, i.e., running your company.
In addition to the Business Registration Certificate, you will need to provide identity papers for the shareholders of the firm as part of the account opening procedure. Important records, such as annual reports and certificates of incorporation, may be retrieved from the Companies Registry with the help of Neat. This guarantees the genuineness and legal standing of these papers.
Neat's staff may get in touch with you for further information once you complete the online application in order to meet their due diligence criteria. It takes about a week for Neat to analyze the application and decide whether or not to approve the account.
During this period, Neat performs in-depth audits to check for compliance and keep its financial services safe and secure.
Does neat offer multi-currency accounts?
Yes. Neat's business accounts come in two different currencies: Hong Kong dollars and United States dollars. Foreign currency payments are converted into Hong Kong dollars at the current market exchange rate if received in a currency other than HKD or USD.
Businesses in Hong Kong may use their HK Business Account to receive and send money from anywhere in the world. Spot prices are used for currency conversions, albeit the exact methodology used by Neat to generate these values, including the spread with the mid-market rate, is not publicly known. Neat's foreign exchange commission is something you should ask about before making any financial commitments.
What's the euro IBAN account?
This business account specifically facilitates transactions in Euro currency only.
The EURO IBAN Account allows businesses to receive and make payments exclusively in Euro. It is important to note that payments to and from the EURO IBAN Account are limited to countries within the Single Euro Payments Area.
It is worth mentioning that the EURO IBAN Account does not support SWIFT payments, even if they are denominated in Euro.
What about the GBP IBAN account?
You may only deposit and withdraw British Pounds (GBP) with this account.
A company may use the GBP IBAN Account to conduct all of its financial activities in British pounds. Please note that like the Euro IBAN account, only countries participating in the SEPA zone may send and receive money using the GBP IBAN Account. SWIFT payments in GBP cannot be received using this account as well.
What are the limitations on Neat's Business Account?
Neat imposes certain limits and guidelines regarding the management of funds in your Neat business account. Firstly, there is a monthly incoming cap, which specifies the maximum amount you can receive in your account within a given calendar month. This limit helps ensure compliance and proper account management.
Additionally, the firm establishes a total balance cap, which specifies the maximum amount that can be held in your Neat business account at any given time. This measure is in place to maintain operational efficiency and security within the platform.
It's important to note that your Neat business account should not be utilized as a long-term storage solution for funds. The business requires that incoming payments are promptly moved to other designated accounts within a period not exceeding 90 days.
Corporate Cards
Neat provides corporate Visa cards known as The Smart Corporate Card to its corporate clients. These cards are exclusively available to corporate clients who hold a Business Account with Neat. The issuance of these cards is extended to two categories of individuals: account users who have authorized access to and use of the Business Account on behalf of the corporate client, as well as individuals who have been invited by an account user.
The Neat corporate cards offer several notable features. They are available in both virtual and physical card formats, allowing flexibility for cardholders. The base currency for these cards can be either HKD or USD, which can be selected by the client during the card application process. Each cardholder has the ability to access multiple virtual and physical cards.
In addition to their functionalities, the Neat corporate cards come with integrated controls and limits to assist businesses in monitoring their finances effectively. These include features like instant card freezing, real-time expense monitoring, and spending caps per month. These built-in features enable businesses to manage and control their financial transactions efficiently using the Neat cards.
While they support Alipay, they currently do not support Google or Apple Pay.
These cards are also connected to the client's Business Account so that payments may be deducted directly from the account. This indicates that the limit on the card is equivalent to the amount on the associated Business Account.
Virtual Firm Setup
Thanks to Neat's efforts to provide a welcoming setting for SMEs, incorporating your firm in Hong Kong is now easier than ever. Neat simplifies and modernizes the whole procedure, making it possible to do anything online from anywhere in the globe.
To incorporate a business, you'll need to submit paperwork and pay a fee, same as when creating a Neat business account. The firm will take care of the computerized filing of your information to the Companies Registry, making sure everything goes well.
If everything goes well, you should have your Neat Business account created and your business incorporated within a week of submitting your application. Digital copies of all registration paperwork will be sent to you for your convenience.
One of the most appealing aspects of this approach is that it may be completed entirely online. It allows you to set up shop in Hong Kong, where the business climate is conducive and there are low corporation tax rates, and take full use of these benefits. Neat's incorporation services make it easy for startups to get up and running so its founders can concentrate on building their businesses.
Is Neat secure?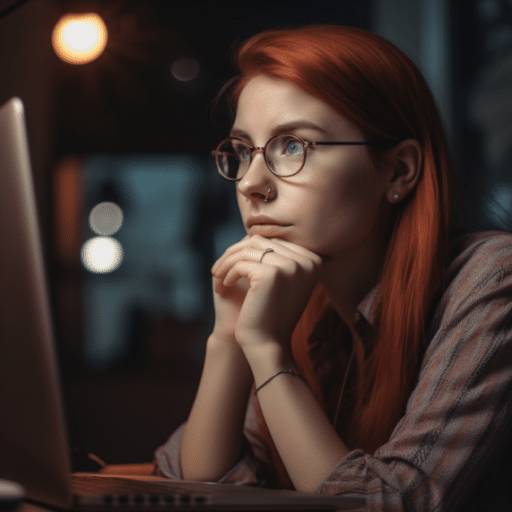 Security is of paramount significance when dealing with online banking services. Neat recognizes this and has implemented various measures to ensure the safety of your money. Rest assured that your funds are protected through the following policies and regulations.
Neat holds several licenses and registrations that demonstrate its commitment to maintaining a secure platform. These include a Money Lenders License, a Trust or Company Service Provider license, and a Money Service Operator License in Hong Kong. Furthermore, Neat is registered as an approved Electronic Money Directive agent by the Financial Conduct Authority or FCA in the UK. Its service partners also operate under relevant regulations in their respective countries.
When it comes to handling client funds, Neat takes precautions to ensure their security. Your money is held at licensed banks, depending on the currency involved. The Hong Kong Monetary Authority and the FCA enforce the rules that banks in Hong Kong and the UK must follow to protect their customers' money. This ensures that even in the unlikely event of financial difficulties for Neat, your funds should remain safe.
Your Neat debit card functions similarly to a traditional bank card, with transactions processed and protected by the Mastercard network. Financial transactions are safer with this. In addition, you may lock and unlock your card immediately from the Neat mobile app, offering you piece of mind and account security.
What are the fees?
Financial transactions do have fees, despite the fact that many other services are offered at no cost.
Neat provides free account creation, payment instructions, expenditure management, multilingual customer assistance, and real-time updates. Local payments are free. This applies to payments in Hong Kong Dollars (HKD), USD, EUR, and GBP from SEPA Zone accounts to the EURO IBAN Account, GBP IBAN Account, and HK Business Account.
Local transfers in HKD from the HK Business Account to a Hong Kong account, EUR from the EURO IBAN Account to a SEPA Zone account, and GBP from the GBP IBAN Account to a SEPA Zone account are likewise free.
Hong Kong Clearing House Automated Transfer System payments cost 5 USD or 38 HKD. This applies to transfers in Hong Kong Dollars and US Dollars from the HK Business Account to a Hong Kong account that are not handled via the Faster Payment System.
Neat does not charge for SWIFT payments. This applies to any currency payment from an overseas account to the HK Business Account. The EURO and GBP IBAN Accounts cannot accept foreign payments.
SWIFT charges 5 USD or 38 HKD for outbound international payments. This applies to all HK Business Account transfers to foreign accounts in whatever currency.
Neat's currency conversion fees are affected by the spot rate, but the firm does not reveal how the spot rate is set or how much of a margin there is with the mid-market rate.
What are the pros and cons of Neat HK?
Neat's useful features make it a good option for commercial use. First and foremost, it has a strict regulation which safeguards customers' money. Businesses may easily do business in many currencies and grow abroad thanks to multi-currency transaction capabilities.
Neat also takes great pride in the quality and speed of its customer service, which it uses to quickly and effectively resolve any difficulties that may arise. Companies may make purchases and track costs with ease using either a virtual or conventional MasterCard.
The streamlined handling of money is only one benefit of the payment instruction's function. Integrating with Xero, a well-liked online accounting solution, further improves money management features.
On the other hand, services provided are restricted to a small number of countries; thus, you should verify that yours is one of them before continuing. Neat also has a currency restriction, meaning payments may only be received in the local currency of the recipient nation, which may not work for you depending on your refund and exchange policies.
Another drawback of using a Neat Business Account is that the receiver will see Neat before your business name, which may not be an authentic reflection of your brand. This might make it harder to generate trust with your intended audience since it will take more work to prove the legitimacy of your account.
Neat Hong Kong Review: Final Thoughts
Neat promotes itself as an all-inclusive and trustworthy financial solution with several advantages. The firm might be the key to effective operations whether you are a budding entrepreneur or a small corporation looking to break into Asian markets.
Neat takes care of a wide range of tasks for your company, from incorporating it to protecting your financial activities. Depending on your business's target market and the frequency of your financial transactions, the extra features available with a Business Account may be useful.
Neat can be a good option for anyone who would rather not deal with the hassle of creating a local bank account.
Pained by financial indecision? Want to invest with Adam?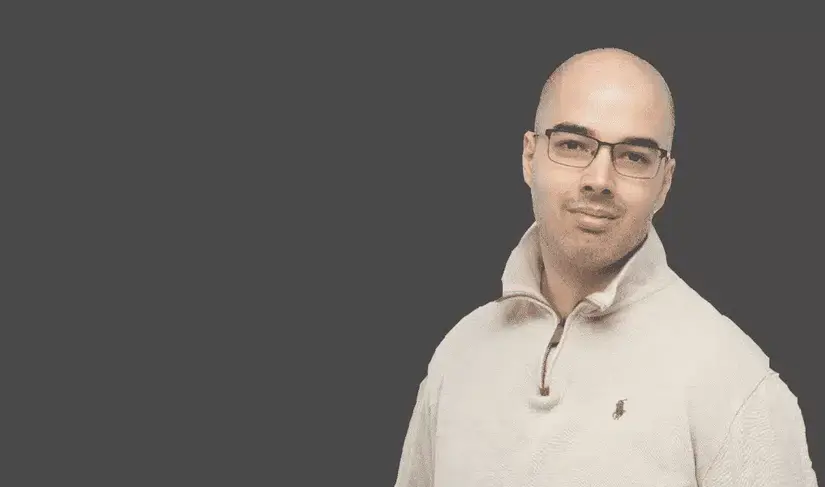 Adam is an internationally recognised author on financial matters, with over 694.5 million answer views on Quora.com, a widely sold book on Amazon, and a contributor on Forbes.