In a previous article, we learned about banking, taxes, salaries, and insurance. In this article, we will be focusing on the following topics for expats in the Netherlands.
— Education
— Crime Rate
— Cost of Living
— Visa
— Retirement
Now, let's dive into our topic for today, which is "Netherlands Expat Guide".
Let us start by discussing the education system in the Netherlands.
Education System
The education system in the Netherlands is considered to be one of the finest in the world.
Even though it's efficient, it differs compared to the education system in other countries.
Certain education policies even vary depending on the city. Since 1917, schools following religious or pedagogic principles have had state funding. This state funding is about the same as that for public schools.
This applies to various international schools as well, among which, some are subsidised.
Internal education is offered by state-funded schools and private schools all over the country.
Around 17 primary schools in the Netherlands have implemented bilingual education.
Children in the Netherlands attend primary school right after their 4th birthday. It becomes an obligation for a child to attend school after the 5th birthday.
There are eight grades in primary schools, which is until the child gets to the age of 12 years. Following that, students are transferred to a secondary school.
The secondary school will be until the child reaches the age of 16 years. The child must get a diploma by the age of 16 years in the Netherlands.
If not, they should continue their studies until reach 18 years of age. They can pursue their education either part-time or full-time.
Most Dutch schools provide education to children free of cost. However, the schools will ask for a voluntary parent contribution.
These contributions are used for certain things like school trips, celebrations, etc.
In some schools, the rate for this contribution is based on the parents' household income.
The Ministry of Education, Culture, and Science (OCW) is a Dutch ministry accountable for:
— Education
— Culture
— Science
— Research
— Gender equality
— Communications
This ministry funds all the schools in the Netherlands. There are some private schools (fee-paying), which don't receive the funding.
The school attendance law, known as "leerplichtwet", in the Netherlands is very strict. Students are allowed to miss school only for particular reasons like emergencies and family events.
In primary schools, Around 23 to 24 or a maximum of 28 to 30 students are allowed per class.
There are three types of high school education levels after completing primary school. They are:
• Preparatory Vocational Secondary Education (VMBO)
• Senior General Secondary Education (HAVO)
• University Preparatory Education (VWO)
The VMBO is for 4 years, HAVO is for 5 years and VWO is for 6 years.
Usually, the fee for secondary education is around €4,500 to €5,500 per year. The secondary schools either follow the IPC (International Primary Curriculum) or the IB (International Baccalaureate) program.
Higher education is classified into two categories in the Netherlands. Practically oriented & professionally oriented.
Universities of applied sciences focusing on particular professions are practically oriented. Through these, students can obtain bachelor's or master's degrees in the Netherlands.
Research universities are professionally oriented and help students pursue autonomous research. These concentrate on the theoretical parts of the field of study.
The higher education system in the Netherlands has a universal approach. Different types of degrees related to higher education have been given below.
Associate degree – 2 years
Bachelor's degree at a research university – 3 years
Bachelor's degree at a university of applied sciences – 4 years
Master's degree – 1 to 2 years
Advanced master's degree in medicine & dentistry – 3 years
PhD degree – 4 years
The Netherlands tends to be the best choice among international students.
Even while studying, most students work part-time jobs and earn up to €20 per hour.
To get more details regarding the education system in the Netherlands, click here.
Crime Rate in the Netherlands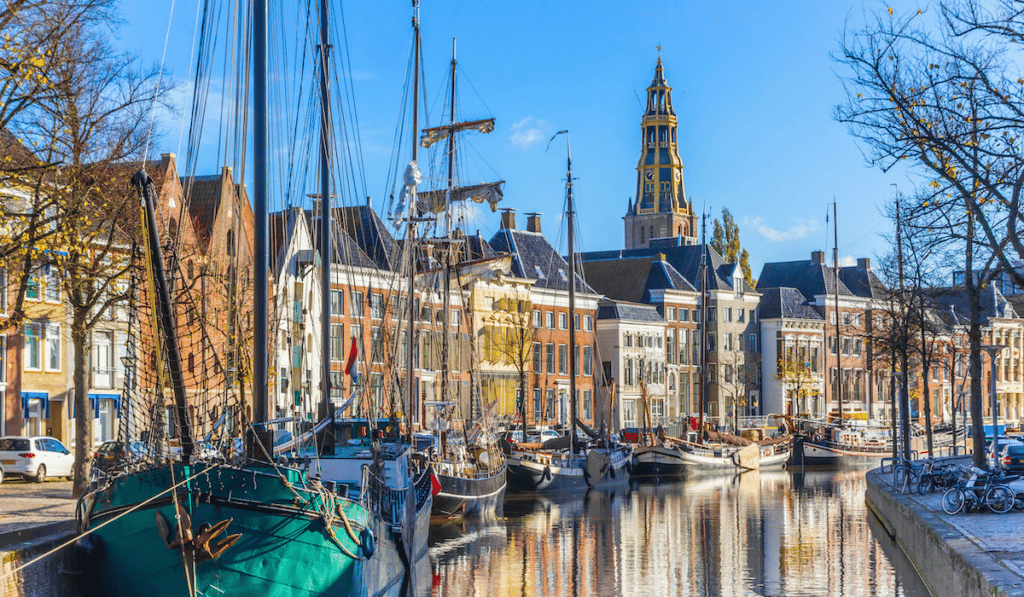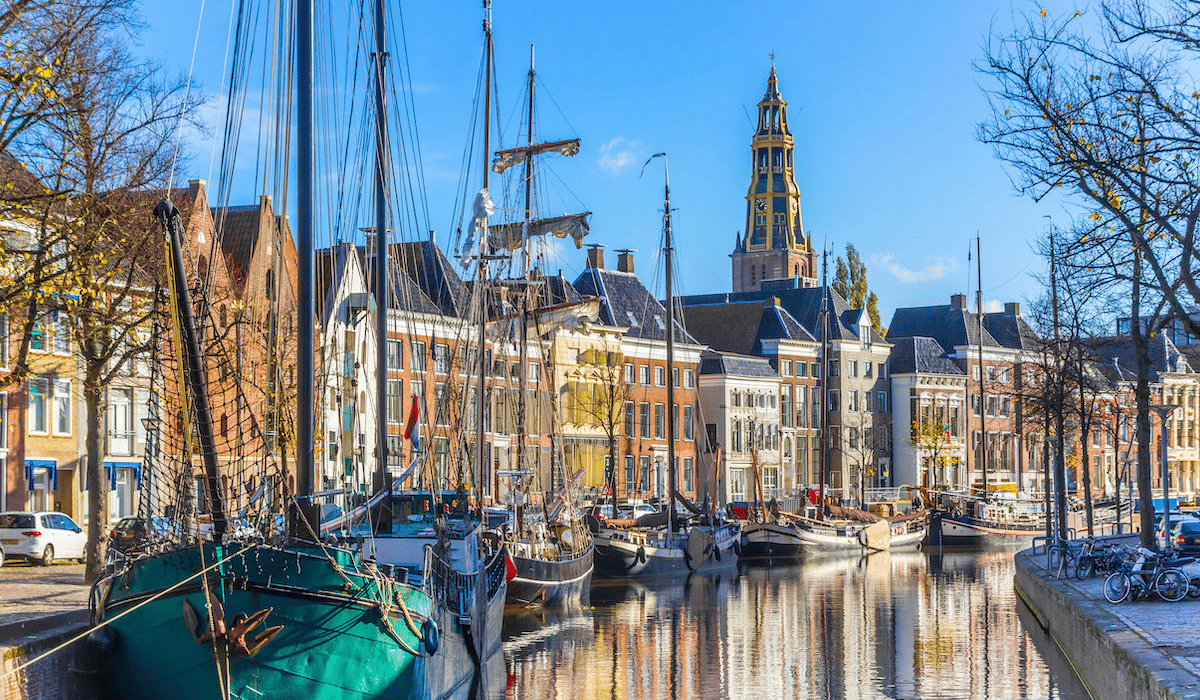 According to Statista, around 741,000 crimes were registered by the Dutch police in 2021.
Adding to that, only half of the people in the Netherlands trust the police force. This means that most people don't have enough trust in the Dutch police.
A lot of tourists visit the Netherlands every year, and because of that, the country is open-minded. This means there won't be too much trouble in using soft drugs like cannabis.
Dutch weed is legal and a person carries up to five grams at a time. This doesn't mean that a person can involve with dealing, producing or selling the drug.
Other than marijuana, almost all other drugs (hard drugs) are illegal to use.
The number of drug cases that were sent to public prosecution was 16,000+ in 2021. Most of these were related to involvement with hard drugs and the production of soft drugs.
The number of nuisance cases related to drugs and alcohol was only 131.
Yeah, the country seems to be highly tolerant towards different types of customs and foreigners. Yet, there is a considerable amount of discrimination in the Netherlands.
Over 2,600 cases of discrimination were registered in the Netherlands in 2020. These were discrimination cases based on the ethnicity of a person.
Adding to that, around 2,000 cases related to sexual orientation were registered.
The number of cases related to discrimination against Muslims has increased a lot. In recent times, around 410 hate crimes were reported in the country.
Nevertheless, the crime rate in the Netherlands is quite low compared to other countries.
For instance, the overall crime rate in the USA is around 47.70%. whereas the crime rate in the Netherlands is only 27.16%. This is according to the reports from the website named worldpopulationreview.
The crime in the Netherlands may not be as low as in Qatar (12.13%) or UAE (15.23%). At the same time, it is not as high as Venezuela (83.76%) or Papua New Guinea (80.79%).
The ten safest cities in the Netherlands for expats are as follows:
— Groningen
— The Hague
— Eindhoven
— Utrecht
— Amsterdam
— Rotterdam
— Dordrecht
— Leiden
— Breda
— Haarlem
The level of safety during daylight as well as at night is also quite good in the Netherlands.
The statistics presented in this section have been gathered from internet sources. We always choose the most reliable sources while presenting such important information.
Nevertheless, there is a good chance the stats might be outdated or inaccurate when you read this.
Therefore, the data in this section should be considered a reference rather than actual data.
Cost of living
Not just in the Netherlands, but in any other country, the cost of living is not the same for everyone. It differs based on a person's spending habits, lifestyle, and location.
Having said that, it is better to have a general idea of what the average costs might be. Given below is the information about the cost of living in the Netherlands (average costs).
A single person living over here might require something around €1,800 to €2,100 per month.
Whereas a family of four people might need around €4,200 to €5,100 per month.
Given below are some of the costs while living in the Netherlands.
Essentials
Milk – €1.01 to €1.14
Bread (500g) – €1.22 to €1.86
Rice (1kg) – €1.86
Eggs (12) – €1.98 to €3.82
Local cheese (1kg) – €5.76 to €11.09
Chicken (1kg) – €4.45 to €8.05
Beef round (1kg) – €25.74
Apples (1kg) – €2.62 to €2.69
Bananas (1kg) – €1.31
Oranges (1kg) – €1.39
Tomatoes (1kg) – €2.54 to €2.56
Potatoes (1kg) – €1.03 to €1.78
Onions (1kg) – €0.89
Water (1.5 litres) – €0.7
Wine bottle (mid-range) – €5.99 to €7
Local beer – €1.19 to €1.53
Imported beer (0.33-litre bottle) – €1.68
A 20-pack of Marlboro – €8
Rent and utilities
Renting a single-bedroom apartment outside the city areas costs around €870 to €940
Renting a single-bedroom apartment in a city costs around €1,200.
Renting a three-bedroom apartment outside the city areas costs around €1,200 to €1,500
Renting a three-bedroom apartment in a city costs around €1,600 to €1,850.
Basic utilities such as electricity, heating, gas, etc., will cost around €160 to €260. This depends on the location, size of the apartment and the number of people.
Intern costs €30 to €45 per month depending on the plan, provider, and other factors.
Transportation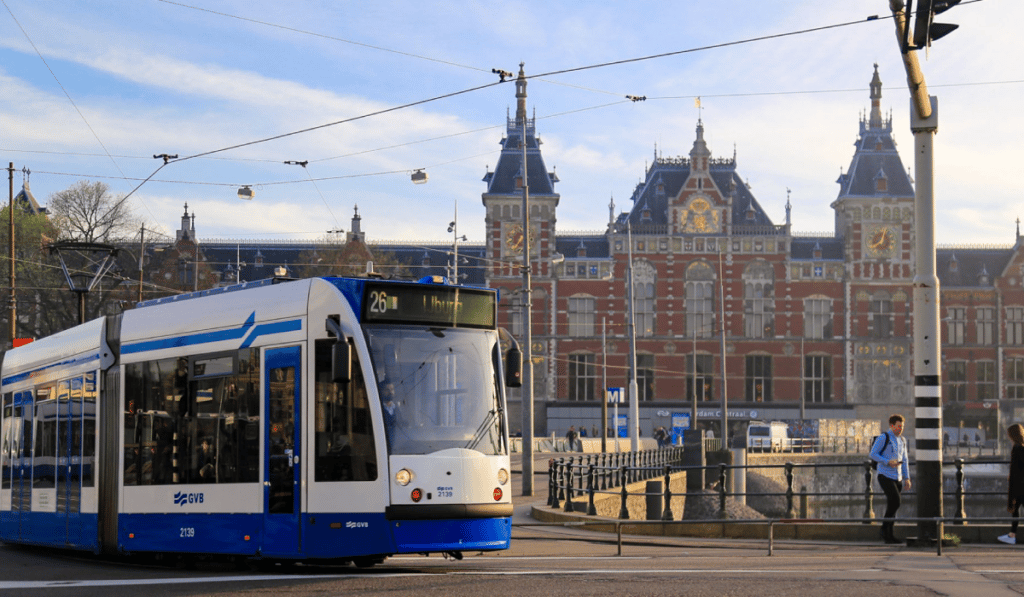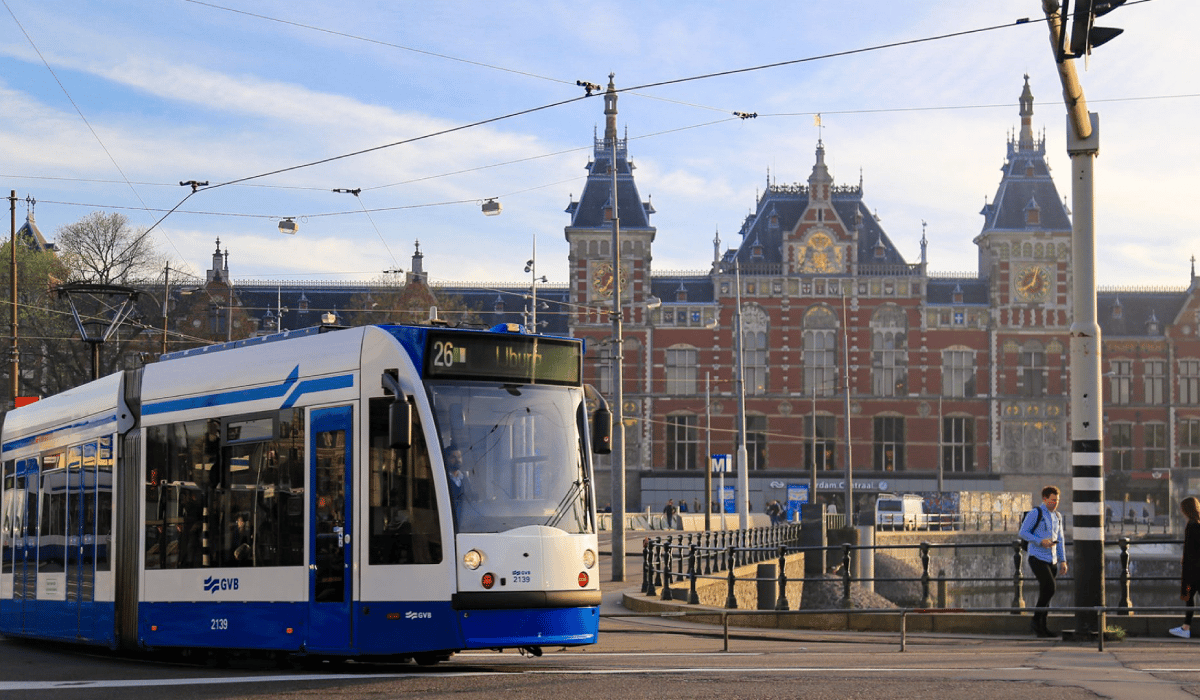 A one-way ticket for local transport will cost around €3.2 and a monthly pass costs €64 to €90.
One litre of gas (1/4 gallon) costs €2.12 to €2.14. A new car such as Volkswagen Golf 1.4 might cost around €25,000 to €32,000.
Education
Kindergarten (pre-school) in the Netherlands at a private school will cost around €980 to €2,200 (monthly).
Primary education at an international school in the Netherlands will cost around €4,500 to €16,000 (per year).
The higher education-related costs in the Netherlands differ depending on various factors. Some factors influencing the costs are college, the discipline of study, the degree is chosen, etc.
The study portal website was able to shed some light on the different costs related to it. To access the information provided by that website, click here.
Property purchase
We have created detailed guides for people who want to purchase a property in the Netherlands.
These guides include:
All You Need To Know About Purchasing Property In The Netherlands In The Year 2022
What To Do And What Not To Do When Buying A House In The Netherlands 2022
Through the links above, you can access information related to buying and some useful tips.
All costs presented in this Cost of Living section have been gathered from Numbeo and Expatistan.
The actual data might differ or be outdated by the time you read this. We are providing these costs as a general reference to the cost of living in the Netherlands.
Visa
Entering the Netherlands can be a simple and straightforward process. Yet, it'll take some time to get approval if you are not a citizen of the:
— The EU (European Union)
— The EEA (European Economic Area)
Now, let us have a look at the different types of visas available in the Netherlands.
Airport Transit Visa (A-visa)
When you are visiting the Netherlands on a layover, you will need this visa. This is the brief period you'll be staying at a Dutch airport while waiting for another flight.
This visa doesn't grant you access to leave the airport during your layover stay.
In some circumstances, you won't be guaranteed whether or not you can fly. Even if your paperwork is perfect. The airline is responsible for deciding whether you can catch another flight or not.
Based on your nationality and travels, you check for this on Visa Advisor.
You'll need a short-stay Schengen visa under the following circumstances.
• While transferring to fly to another Schengen country.
• You are changing planes two times in the Schengen area to go outside the Schengen area.
The Schengen Visa
Under some exceptions, non-EU citizens need a Schengen visa to enter the Netherlands. This is also necessary for entering any of the 26 countries in the Schengen area.
The Schengen visa allows you to travel freely between the Schengen countries for 90 days. Following that, you'll have to wait 90 days to do the same again.
Through Schengen Visa Info, you can apply for a Schengen visa to enter the Netherlands.
The visa process takes up to two weeks, so apply for this visa based on your timeline.
Sometimes, your local Dutch embassy or consulate may be full of applications. This might increase the time take for the approval of your application.
As you now know, with this visa you can stay for 90 days in 180 days. Under some circumstances, you can be allowed to extend the Schengen visa.
Such circumstances include falling ill, injuries, or other situations making it hard to leave. Then an application for an extension can be submitted stating why you can't leave.
Upon successful approval, another 90 days shall be granted. This should not exceed 180 days of your stay in the Schengen area.
This costs €55 per day for the number of days you wish to have your extended stay. You will also need valid international health insurance during your stay in the Netherlands.
MVV Visa and Residence Permit
The MVV visa (machtiging tot voorlopig verblijf or D-visa) is a long-stay visa in the Netherlands. It falls under a category between a tourist visa and an official residence permit.
To get a residence permit, certain requirements are to be met.
When you intend to stay in the Netherlands for more than 90 days, you must apply for this. This is regardless of your requirement for a Schengen visa.
However, citizens from the following countries are exempt to apply for this visa.
— Australia
— Canada
— Japan
— Monaco
— New Zealand
— Vatican City
— United Kingdom
— USA
— South Korea
Adding to that, you can also be exempt from the MVV visa if you are a family member of an EU/EEA/Swiss national.
While applying for an MVV visa, you can simultaneously apply for an official residence permit. This is called a TEV (Toegang en Verbligf).
People who are exempt from the MVV can directly apply for a Dutch residence permit.
Most people who need an MVV visa are either studying or working in the Netherlands. Yet, you might still need it for other purposes of visiting the Netherlands.
To get to know about the requirements for applying for a residence permit, click here.
You or your sponsor can apply through a Dutch embassy or consulate in your country. If you don't have one in your country, you can apply for this from a neighbouring country.
The MVV visa is presented in the form of a sticker on your passport. This expires in 90 days. Make your travel arrangement within 90 days of getting this or you have to reapply.
The government website of the Netherlands has more information on these. To know more about the residence permit or MVV, or to get useful links, click here.
Orange Carpet Visa Facility
This is a business visa that is apt for business persons who frequently travel to the Netherlands. It is only for people with business purposes and needs a Schengen visa.
The qualifying process for this visa depends on the country in which your business exists. The procedure for Orange Carpet Visa Facility will differ from country to country.
There won't be a necessity for submitting as many documents as required for a visa. The process of quick.
Once your biometrics are in the database, you need only apply for this every five years.
While applying, you don't have to submit the application by getting an appointment. Instead, you can use the VIP counter.
Countries with access to the Orange Carpet Visa Facility are as follows:
— Brazil
— China
— Cuba
— Egypt
— Ethiopia
— India
— Indonesia
— Lebanon
— Pakistan
— Philippines
— Singapore
— Slovakia
— South Africa
— Tanzania
— Trinidad and Tobago
— Turkey
— UAE
— UK
— USA
— Vietnam
Caribbean Visas
Some Caribbean islands are Dutch territories and you'll need a Caribbean visa for visiting them.
With a Caribbean visa, you'll be allowed to visit the following countries.
— Aruba
— Bonaire
— Curacao
— Saba
— St. Eustatius
— St. Maarten
Similar to Dutch visas, Caribbean visas can be for both short-stays as well as long-stays.
To get more information on Caribbean visas, you can visit Netherlands Worldwide.
Return Visa
Sometimes you might urgently have to travel abroad while living in the Netherlands. This might be for a wedding, funeral or other similar reasons.
In such circumstances, what happens if your residence permit is stolen, lost or under processing? Then the return visa comes in handy for you to travel and re-enter the country legally.
This can be used even when your residence permit is invalid. However, the return visa is a Dutch visa and it cannot be used in any other Schengen countries.
Other important information
There used to be no necessity for British citizens to enter the Netherlands before Brexit.
However, starting from 1st January 2021, new rules came into effect regarding visas for British. This means that all British citizens will be considered non-EU citizens.
Some of the general visa requirements in the Netherlands are provided below.
• A valid passport, with at least two blank pages in a person's passport.
• The passport should not be older than 10 years and must have at least six months of validity.
• Non-EU citizens are asked to provide the details for their sponsors if they're invited.
• EU citizens need prior authorization to travel to the Netherlands. This applies to them even when they don't have any entry visa requirements.
• Children under the age of six years are exempt from visa-related fees.
• Children aged between six to 12 years will be charged around €40 as visa fees.
• Adults are charged around €80 in fees, and it is better to check for the costs beforehand.
• To live in the Netherlands, a person is necessitated to have at least €55 per day. Proof of financial stability to cover this amount shall be required.
• You should have travel insurance.
• You must prove your travel purposes.
• No criminal record.
• You should not pose a threat to the public order, public health, local security or global relations.
• You must not be included in the list of refused people from other Schengen countries.
As discussed earlier, you may or may not need a Dutch visa depending on your nationality.
Various countries have visa-related agreements with the Netherlands. Individuals from such countries will not require a visa to enter the Netherlands.
To get information on which country citizens need which kind of visa, click here.
In simpler terms, members of EU/EEA countries don't need a visa or residence permit.
In other countries, citizens need a Dutch visa before they travel to the Netherlands.
A short-stay visa (Schengen visa) is good for going to the Netherlands and staying up to 90 days.
For more than 90 days, you will need a residence permit along with an MMV. This procedure in the Netherlands is known as the TEV procedure.
The costs related to different types of visas in the Netherlands are as follows:
Schengen Visa single entry for 90 days – €80
Schengen Visa for children (6 to12) for 90 days – €40
Schengen Visa for children below 6 years – free
Retirement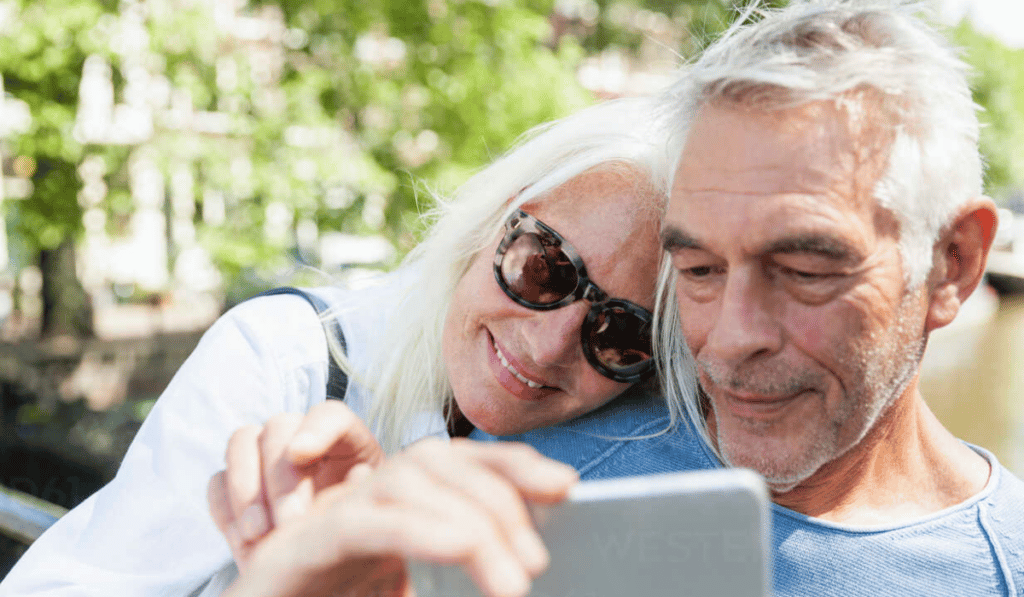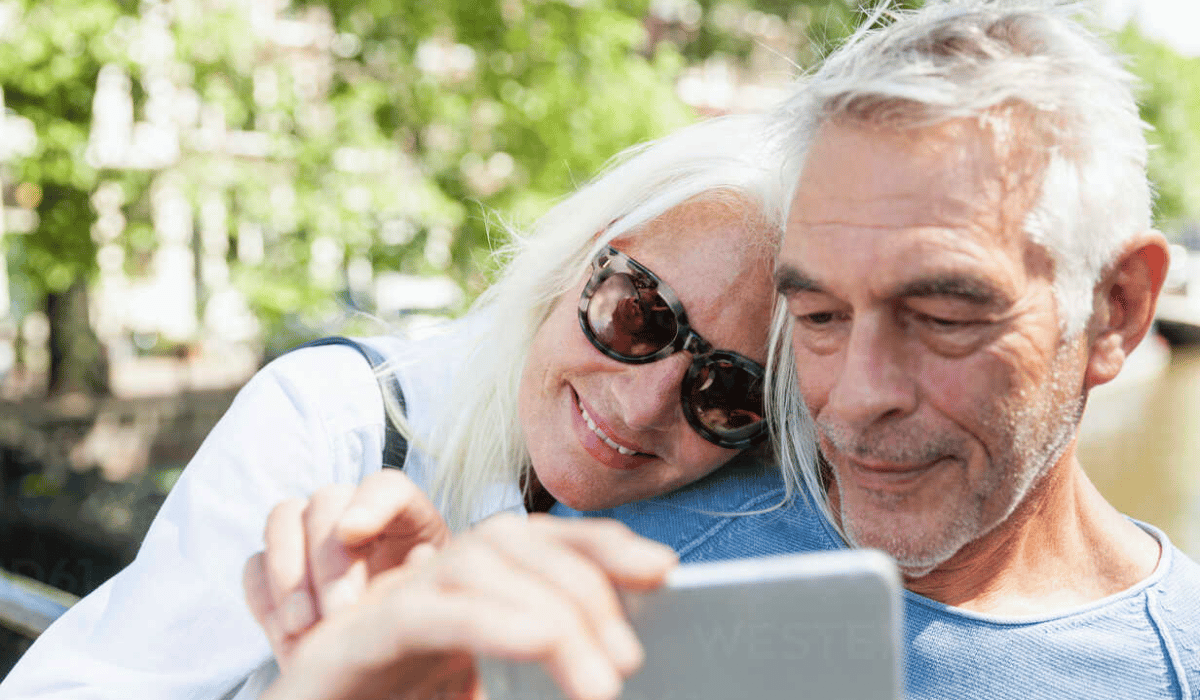 Retirement is among the major life-related decisions, which is of uttermost importance.
There is no particular fast-track visa to retire in the Netherlands. You must go through the standard visa process in order to retire in the Netherlands.
However, this is only applicable to people who are not from the EU or EEA regions.
People from the EU/EEA regions are not required to have a traditional residence permit or MVV.
To enter and retire in the Netherlands, such people have to register with their local council.
A valid passport, health insurance, and substantial funds are the only necessary things.
The funds can be derived from a person's owned assets, pensions, or inheritance.
The total income of the individual seeking to retire must be equivalent to the Dutch minimum wage.
The monthly minimum wage for adults in the Netherlands as of 1st July 2022 is €1,756.20.
People having an income lower than this amount need to prove that they can support themselves.
Retirees won't necessarily work in the Netherlands, so they should sign a declaration. This declaration should state that the individual will be economically inactive.
We've created an article with in-depth information for people who want to retire in the Netherlands. To access that article, click here.
The best places to retire in the Netherlands are as follows:
— Amsterdam
— The Hague
— Rotterdam
— Utrecht
— Haarlem
— Eindhoven
— Groningen
To know more about these best places for retirement in the Netherlands, click here.
Bottom Line
The Netherlands is an extremely wonderful place for expats and is gaining a lot of popularity.
However, not everyone might have enough knowledge of the country. Therefore, we strongly wish that the information provided in this article was helpful.
We were able to provide various links to some of the reliable sources on the internet. These links will either provide more information or lead to an application page.
The information provided within this article is up-to-date and is collected from the best sources. We sincerely apologize if the information is either inaccurate or outdated.
Nevertheless, the stats may be different but the general information never gets old. This, along with the other Netherlands Expat Guide, can be used as a checklist.
That being said, are you looking for somebody efficient to take care of your investment needs? Are you searching for an expert financial planner or wealth manager for your financial needs?
Well, you are in luck. We are proven to offer industry-leading financial services that'll help you overcome financial difficulties.
To get access to our top-notch services and achieve financial freedom, click here.
Pained by financial indecision? Want to invest with Adam?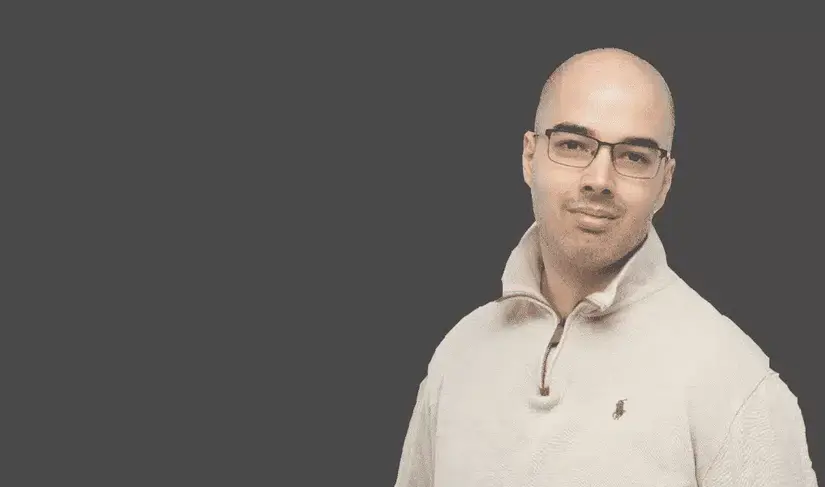 Adam is an internationally recognised author on financial matters, with over 693.5 million answer views on Quora.com, a widely sold book on Amazon, and a contributor on Forbes.