Sister firms Noor Takaful Family and Noor Takaful General were founded at the beginning of 2009 to meet the growing demand for Islamic insurance (Takaful) goods and services in the United Arab Emirates (UAE) market.
They are the first of their kind to follow Federal Law No. 6 of 2007, which mandates the separation of life and non-life insurance companies in the country.
In this article, we will take a look at the companies that make up Noor Takaful Insurance, their products, and discuss how they compare to the global insurance market to determine whether their products are right for you.
If you want to invest as an expat or high-net-worth individual, which is what I specialize in, you can email me (advice@adamfayed.com) or use WhatsApp (+44-7393-450-837).
This article is online for informational purposes only. The information might be outdated in some cases and you shouldn't make a decision about whether to buy based on this article.
What is Noor Takaful?
H.H. Sheikh Ahmed bin Saeed Al Maktoum established Noor Takaful (takaful is Islamic insurance that operates in accordance with sharia-mandated rules) in January 2009. The Dubai-based firm has 215 workers and pulls in $54 million annually.
Noor Takaful provides Islamic insurance products and services. The Company offers general and customizable insurance products and services to companies, groups, families and individuals in the United Arab Emirates.
Noor Takaful has become the second largest Islamic insurance firm in the United Arab Emirates in just over ten years. Noor Takaful provides convenient, localized service with its four locations in the United Arab Emirates.
To comply with UAE Federal Law number 6 ('the insurance law') of 2007, Noor Takaful is divided into two companies: Noor Takaful Family, which offers life policies, and Noor Takaful General, which offers non-life policies.
The term takaful, which originates from the Arabic for "joint guarantee," is used to describe a system whereby community members share in both the risks and rewards of an endeavor.
It encourages people to help one another in times of crisis by pooling their resources in a common fund.
While insurance is a process through which risk is transferred from a person to an insurance firm, takaful involves the distribution of risk among the players.
Unlike traditional insurance, the takaful operator (insured) does not own the takaful fund; rather, the public owns the fund and the takaful operator only manages it for a fee and a share of the fund's profits, if any.
To that end, after the certificate period ends, the takaful fund's profit will be distributed to all qualified consumers who have not filed a claim.
This means that if there are no claims filed, all takaful members are entitled to a portion of the takaful fund's surplus (profit), regardless of whether they filed a claim or not.
Generally speaking, the insurance company is the sole owner of any profits or surpluses in the insurance fund.
This is how Noor Takaful has pledged to operate. To maintain its reputation as an ethical business, Noor Takaful does not insure establishments that host illegal activities like casinos, bars, brothels, etc.
With its headquarters in Lagos, Nigeria, Noor Takaful is the country's first fully licensed composite takaful operator with a 100% Nigerian stake.
Both NAICOM and its own Advisory Council of Experts (ACE) ensure that the company's business practices adhere to Takaful principles.
Both the Insurance Act of 2003 and the code of Corporate Governance and market behaviour apply to Noor Takaful.
To meet the demands of both the formal and informal sectors in Nigeria, Noor Takaful is a composite takaful operator that provides General and Family Takaful products across all areas of business.
The company's products are not exclusively for Muslims, however, but for everybody who wants a more equitable and open insurance market.
Noor Takaful uses cutting-edge technology in its methods of doing business, which are constantly being compared to market standards for efficiency and effectiveness.
The company's stated goal is to provide excellent customer service, and it has set up shop in Kano and Abuja, staffed them with experienced professionals, and given them access to cutting-edge technology to deliver on that promise.
The following values are what Noor Takaful holds at its core and forms the basis of the firm's value proposition to all of its clients: Compliance, Integrity, Excellence, Transparency, alongside Equity and Fairness.
The company has won a number of honors, including "Best Takaful Provider Award" at the Banker Middle East Industry honors 2019 and "Best Takaful Company UAE 2019" at the Global Banking and Finance Awards 2019. They also have an ISO 9001:2015 accreditation for consistent quality assurance.
Should you invest in Noor Takaful's life and non-life insurance products?
Both Noor Takaful companies provide insurance for a wide variety of situations, including life, health, auto, and home.
With a fresh take on Islamic insurance, the company has introduced several cutting-edge options for policyholders. Noor Takaful claims that it aims to uphold the highest quality of service in addition to its innovative nature.
However, Noor Takaful Family PJSC's Financial Strength Rating of B (Fair) and Long-Term Issuer Credit Rating of "bb" (Fair) have been placed under evaluation by global credit agency AM Best due to their potential for downward revision in light of recent events.
Since the company has requested to withdraw from AM Best's interactive rating process, AM Best has also withdrawn their Credit Ratings.
According to AM Best, Noor Takaful has a good balance sheet, adequate operating performance, a narrow business profile, and weak enterprise risk management, all of which are reflected in its ratings.
Best's Capital Adequacy Ratio (BCAR) indicates that the company's risk-adjusted capitalization was at its highest level as of the end of 2020, supporting the robustness of the balance sheet.
Due to increased underwriting risk from planned company expansion, Best forecasts a near-term decline in Noor Takaful's risk-adjusted capitalization.
Noor Takaful's conservative investment portfolio and its adequate reinsurance program placed with a panel of financially competent reinsurance partners are also taken into account in the assessment of balance sheet soundness.
With a weighted average return on equity of 2.8% over the years 2016 to 2020, Noor Takaful has demonstrated a history of modest but excellent operating performance.
According to AM Best, Noor Takaful has posted an underwriting loss in three of the past five years, while benefiting from a healthy split of profits between its family (life) and medical businesses.
Noor Takaful's market dominance and portfolio concentration in the UAE's medical and family takaful insurance industry are reflected in its brief business profile analysis.
While the company has grown in size thanks in part to its 2020 merger with Dar Al Takaful PJSC (DAT), it is still only a middle-tier competitor in the very competitive UAE market.
Following the revelation on 3 March 2022 that DAT, Noor Takaful's parent group, has signed an agreement with National Takaful Company (Watania) PJSC on a proposed merger between both companies, these ratings have been placed under review with developing consequences.
Shareholder and regulatory clearances are needed to finalize the deal, which is projected to close in the third quarter of 2022.
The probable impact of the merger on Noor Takaful's anticipated credit fundamentals, as well as the strategic direction and consolidated financial strength of its parent group, DAT, led to the under review with developing implications status.
Previously before the withdrawal, Noor Takaful Family PJSC has received AM Best's Long-Term Issuer Credit Rating of "bb" (Very Long-Term) and have even been reaffirmed to B (Fair) and "bb" (Very Long-Term) respectively.
AM Best's prior ratings for Noor Takaful were founded on the firm's robust balance sheet, adequate operating performance, limited business profile, and marginal enterprise risk management.
In the past, Best's Capital Adequacy Ratio analysis showed that the company's risk-adjusted capitalization remained at a very solid level as of the end of 2017.
AM Best previously saw Noor Takaful's prospective risk-adjusted capitalization as volatile and depends on the future growth and performance of the individual family and medical portfolios due to the company's modest capital base.
Noor Takaful's financial flexibility has been demonstrated thus far through capital injections, and its conservative investment portfolio is taken into account in the evaluation of its balance sheet strength.
Due to recent initiatives in capital management, NTF is in full compliance with local solvency rules.
In the previous decade, Noor Takaful has shown a history of operating profits, with an average return on equity of 5.4% over the five years of 2013 to 2017, with help from underwriting earnings in most years.
Noor Takaful's investment portfolio provided the five-year period from 2013 to 2017 average net investment yield (excluding gains) of 2.0%, which helps to diversify operating results between the family and medical business areas.
As Noor Takaful continues to raise its gross contributions toward its lofty business goals, the company's future operational earnings are expected to be affected by shifts in the company's business mix.
In the past, due to its modest size and sole focus on the UAE Takaful insurance market, Noor Takaful had a narrower business profile.
AM Best is an international insurance-focused credit rating firm, news publisher, and data analytics supplier. The U.S.-based company has regional offices in dozens of other cities across the globe, including London, Amsterdam, Dubai, Hong Kong, Singapore, and Mexico City.
On the other hand, in addition to receiving World Business Outlook's Best Takaful Company and Most Innovative Takaful Company awards in 2021, Noor Takaful was named Global Banking and Finance Review's Insurance Brand of the Year for 2021.
In July of 2020, during the lockdown, Dar Al Takaful completed its acquisition of Noor Takaful and launched an ambitious integration program with the goals of expanding operations across all business lines, updating the product offering, enhancing services, and maximizing synergies.
These actions came at the right time, and the plan has paid off, with monthly growth in both business volume and customer satisfaction.
Over 60,000 automobiles were insured in the first half of 2021 thanks to an increase in business via a variety of channels, most notably tech-savvy brokers and aggregators.
The number of client complaints received by Noor Takaful has dropped to an all-time low, and the number of policy renewals has increased dramatically (both strong indicators of consumer happiness). The newly released broker/intermediary portal has simplified the entire research and purchase process.
General insurance (fire, workers' compensation, contractors' all-risk, marine, etc.) policies that cater to the small and medium-sized enterprise (SME) market have received special attention.
Now that SMEs have a better grasp of risk management thanks to Covid, Noor Takaful has pledged to enhance product features and speed up claims settlements to keep up with demand.
The company has been successful in maintaining its clients' cash flow because to its streamlined claims processes and speedy settlements. In order to provide sufficient risk management, the claim payments are guaranteed by reputable A-rated reinsurance firms.
Noor Takaful is the only medical insurance provider in the United Arab Emirates to hold both a General Insurance License and a Participating Insurer License from the Dubai Health Authority, making it capable of meeting the healthcare needs of both low- and high-level employees in Dubai and the rest of the UAE.
Recently introduced International Private Medical Insurance has optimized (and even improved) the basic protection and offered a more customizable product, all while targeting senior executives and business persons at a more manageable price range.
The insurance industry in the United Arab Emirates has seen significant improvements in compliance/reporting, transparency, and consumer satisfaction thanks to the Central Bank of the UAE.
Several adjustments are being made in the life insurance industry in particular in response to brand-new rules and regulations.
Noor Takaful's strategy is to develop flexible technology-led product features and distribution, improve the timeliness of settlements, and exceed client expectations in order to realize its mission of providing protection and peace of mind.
Is Noor Takaful auto insurance worth It?
Noor Takaful provides two types of auto insurance coverage: third-party and full. Their liability insurance policy covers third-party property damage awards of up to AED 2,000,000 and bodily injury awards of up to the amount awarded by a court.
Before diving into Noor Takaful's insurance products, think about the additional incentives it offers to prospective customers. The benefits include a free vehicle spa, free fuel deliveries for two months, and free fuel worth AED 100.
In addition to the aforementioned advantages, the Noor Takaful comprehensive policy will also pay for the following: vehicle replacement for up to six months, a no-claims discount, emergency medical expenses up to AED 4,000, personal belongings up to AED 4,000, waiver of excess for windscreen damage up to AED 3,500, and valet parking cover.
Rental car coverage for up to 7 days, off-road coverage, an increase in personal accident benefit for the driver and passengers, and an extension of coverage into Oman are all available for an additional premium.
Noor Takaful insurance does not cover vehicles operated while under the influence of drugs or alcohol, without a valid UAE driver's license, or outside the territory listed on the Takaful certificate.
CARS has been a trusted partner of Noor Takaful's auto repair company since 1978. Three CARS workshops are located in Dubai, with the remaining four located in Abu Dhabi, Sharjah, Al Ain, and Ras Al Khaimah.
When compared to traditional insurance, Noor Takaful is the more ethical choice due to the stringent requirements of the "takaful" label.
Noor Takaful places a premium on corporate social responsibility. They made sustainability, particularly carbon footprint reduction, a top priority when they signed the Dubai Declaration of Financial Institutions on Sustainable Finance in February 2017.
For those filing claims with the company, you must have the following four items available before filing your claim:
Information on how to obtain a takaful insurance or certificate
Identification number and license plate number
A photocopy of both sides of your vehicle's registration (or Mulkiya)
Criminal activity record and reference number from the police
The Noor Takaful online claims portal is available 24/7 for new claims, or you can call 800-Takaful (825 2385), send an email to claims@noortakaful.com, or send a message through WhatsApp to +971 50 651 8475.
You can check the status of your claim any time after submitting it using the Noor Takaful website.
Any car up to seven years old can be covered under their full coverage policy. However, if you have them inspect your car, they may be willing to insure it if you refer it to their motor team.
Vehicles in the United Arab Emirates (UAE) are required by law to carry at least third-party liability insurance at all times.
The only occasions this insurance can be canceled are when the vehicle is being deregistered, the vehicle's ownership is being transferred, or the number plate certificate is being revoked. You may encounter these situations if you decide to sell, scrap, or export the vehicle.
The length of time you have not filed a claim on your takaful (insurance) determines your eligibility for a no-claims discount.
If you are not currently insured by Noor Takaful, you can still demonstrate your spotless driving record by submitting an application for a Drivers Experience – History Certificate through the RTA (Roads and Transport Authority) website.
The policy documents for Noor Takaful are available for download from the corporate website.
What should you consider when choosing an insurance company?
It can be difficult to decide amongst the several insurance providers available today. Not all businesses can legally conduct business in every area, for one.
Buying from a local business gives you the added protection of your state's or region's insurance department in the event of a dispute. Get in touch with your country's department of insurance to learn which organizations are authorized to do business in your area.
There are also a plethora of insurance providers, and policy premiums might vary widely depending on the provider.
Collect at least three separate quotes, whether from businesses, brokers, or online resources. A price comparison guide for insurance policies by type and geographic region may be made available by your state's insurance department.
To safeguard your finances and give you peace of mind, you invest in insurance. As such, it is imperative you choose a business that is expected to be solvent for the foreseeable future by consulting the ratings it has received from third-party rating services.
Know how stable the insurance provider is financially. You definitely don't want to hear that your insurance company can't pay your claim due to its bad financial results if you're dealing with a tricky claim issue.
Independent rating organizations are used by many insurance firms, and they evaluate a wide range of data and financial outcomes before providing a letter grade or score.
Look for companies where queries and claims could be handled promptly, equitably, and efficiently by insurance company personnel.
Find out more about the various insurance providers. If you check out their webpages, you might find out: How long they've been in business; what states they sell in; who runs the company; how they give back to the community; what they sell; how strong the company is financially; and so on.
You won't find many businesses with nothing but glowing testimonials. If you have any remaining concerns or lingering doubts after reading the materials, you may want to look into alternative companies. You should feel confident in your purchase decision just as you would with any other.
If you chat to other consumers who have dealt with the company or agent in question, you can get a sense of whether or not this is the case. A national claims database may also contain information about complaints lodged against a company, so it's worth checking out.
Your state insurance commissioner can also tell you if a given insurance provider has had a high volume of complaints from policyholders about the quality of service they received.
Buying insurance through a local agent, the company's toll-free number, or online should all make you feel secure. Verify that you can easily get in touch with the agent or company if you have any questions or need to file a claim.
Policyholders often have trouble distinguishing between their insurance provider and their agent. They sell products from many different manufacturers.
An independent agent's responsibility is to shop around for the insurance provider who offers the policies that meet your requirements. It's not as simple as it seems at first.
An insurance policy is a legally binding agreement. Your policy will spell out exactly what is and is not covered. In order to understand how a potential loss in the future is handled by your insurance policy, it is highly recommended you thoroughly read your policy and consult with your independent agent.
Getting insurance can feel like a daunting task. Confusion and even a headache may result from trying to make sense of definitions, conditions, coverages, exclusions, and endorsements.
Also, buying insurance isn't exactly a thrilling experience. But try to picture yourself in a world where you don't have access to it. Suppose you lost everything in a fire and didn't have insurance to assist you rebuild your life.
Find an insurer that offers the type of protection you or your organization requires. When shopping for insurance, cost is important, but it shouldn't be the deciding factor.
Keep in mind the age-old adage, "You get what you pay for." Insurance companies' rates vary for a variety of reasons. Sometimes paying less means you have less protection.
When you have less insurance and suffer a loss, you will have to pay more out of pocket. If an insurance company is offering a significantly lower rate than competitors, it could be because it is entering a new market in which it has less experience. To learn more about the distinctions, contact your broker.
Learn the ins and outs of dealing with an insurer. Possible interactions include: payment of bills, filing of claims, policy updates, and inquiries about bills can all be done online.
You can also find reductions from several different insurers. Find out what special deals are available to you. Get insurance recommendations from people you know and trust, like friends and family.
What should you consider when choosing auto insurance?
You have certain requirements for auto insurance based on such factors as the vehicle you drive, the coverage you choose, and your financial situation. Evaluate your driving habits and the potential dangers you encounter before shopping around for insurance packages and providers.
How often do you drive? Do you use your automobile daily, such as to get to and from work or to transport your children to and from school and extracurricular activities?
How many miles do you drive each month? 100? 1,000? Make sure your insurance plan is commensurate with how often you drive. Consider mileage-based insurance if you rarely put miles on your car.
How often do you plan to use your automobile for business?
Commercial auto insurance is obligatory if you use your vehicle for work-related purposes other than commuting. If you use your car for hire, such as with a ride-sharing service, pizza delivery, courier work, or other business-related driving, your personal auto policy will not cover you.
What kind of car do you drive? Insurance companies have access to reams of information, allowing them to pinpoint the specific makes and models of vehicles that are statistically more or less likely to result in claims.
Insurance premiums are calculated on the assumption that a flashy sports car with a powerful engine is more likely to be stolen and has higher bodywork costs than a mid-sized sedan.
Specialized coverage is needed for modified and vintage automobiles. The same holds true for having a "safe" vehicle, defined as one that is up-to-date on safety features and has a clean driving record, as this may entitle you to a lower premium.
How devoted are you to your motor vehicle? If you take great pride in the way your car appears, you probably want it repaired flawlessly or replaced with the same model if it ever sustains any kind of damage.
That's why it's important to think about all the different types of insurance, not just liability. However, if you have an older vehicle, use it for transportation only, and are concerned primarily with keeping your monthly payments as low as possible, you may want to consider carrying only liability insurance.
Where do you stay and leave your car? Your insurance premiums will be affected by your location, and it may even play a role in determining the type of insurance policy you choose.
Theft and vandalism are more common in urban locations, so full coverage may be a smart idea if you park your car on the street. Moving from the city to the suburbs could result in lower insurance premiums.
Who else besides you is going to be behind the wheel? In most cases, your auto insurance policy will extend coverage to authorized passengers. However, if your spouse, adolescent driver, or roommate uses your car, they need to be included on your coverage.
What are your responsibilities under the law? Minimum levels of liability insurance are mandated by nearly every state.
Making sure your policy follows minimum state requirements is a must. However, the minimum levels of protection are typically quite modest.
Remember that if you cause a major accident, you could be sued for a lot of money. You should certainly buy a larger level of liability coverage just to be safe, but this recommendation depends on your assets and financial risk tolerance.
What kind of auto payment plan do you have? If you have a balance on your automobile loan or lease and must return it in good condition at the end of the term, you will likely be required to have full coverage insurance on the vehicle, which includes covering the difference between the loan balance and the current value of the vehicle.
If your automobile is damaged in an accident, collision and comprehensive insurance will pay for repairs, and gap insurance will pay the difference.
You should also consider how your age, gender, and driving record will impact your insurance alternatives and expenses.
Keep in mind that your insurance premiums may also be affected by your credit rating. You'll be better able to choose the right types and amounts of insurance coverage once you've evaluated your needs and priorities and learned how different policies align with those priorities.
Conclusion
After conducting a search, this is our analysis of Noor Takaful's insurance products. Noor Takaful has won several awards, including the Insurance Brand of The Year 2021 award conferred by Global Banking and Finance Review.
The company offers a comprehensive car insurance policy that covers loss or damage to the vehicle, natural calamities, standard agency repair for three years, a no-claims discount, emergency medical expenses, personal belongings, and waiver of excess for windscreen.
Noor Takaful also has expertise in health insurance, which makes it one of the most popular takaful brands in the UAE. In addition, Noor Takaful reported a full-year profit of N422.7 million in 2021.
Based on this information, it appears that Noor Takaful's insurance products are worth considering. However, it is recommended that you conduct further research and compare Noor Takaful's products with other insurance providers before making a final decision.
We recommend consulting with a professional financial planner who can guide you towards products that are tailor-fit for your particular situation and goals.
Pained by financial indecision? Want to invest with Adam?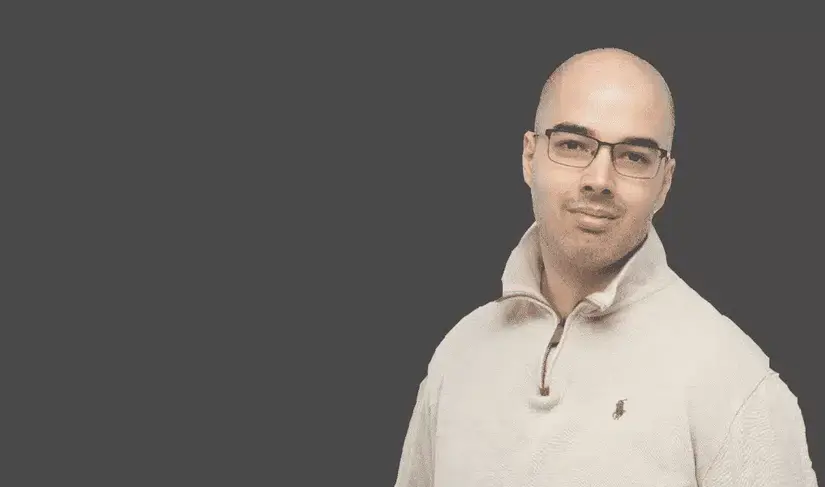 Adam is an internationally recognised author on financial matters, with over 669.2 million answer views on Quora.com, a widely sold book on Amazon, and a contributor on Forbes.