In today's article, we'll be discussing the best books about budgeting.
If you want to invest as an expat or high-net-worth individual, which is what I specialize in, you can email me (advice@adamfayed.com) or use WhatsApp (+44-7393-450-837).
Introduction
Managing your finances is not necessarily something that comes naturally to everyone. In fact, most people need to learn how to do it. People often complain that schools fail to teach children the life skills they need to survive into adulthood. They may learn to cook or receive sex education lessons.
Anyways, financial education is usually missing from students' schedules. They do not learn how to make a family budget, pay taxes, or take out a loan. Many people have parents who teach them these things. Others look for education in finances on their own initiative. However, many people do not make the effort to master these skills.
If you need to manage your money better, there are no shortage of resources to help you. You can find information online and there are many helpful books on budgeting for detailed information. You don't even have to buy anything, as some of the best books on budgeting will be available at your local library. You can learn a lot from reading someone's detailed opinion on how to view your personal finances.
Without the necessary money management skills, you can find yourself in a difficult financial situation. You may end up turning to an expensive short-term loan to get yourself out of the hole. Acquiring these valuable skills will help you avoid this. You can try some of these great books about budgeting to start properly managing your finances in a better way.
Everyone needs an easy and practical way to manage their money, but with the myriad of financial planners, budgeting articles, and websites available, it's not always easy to know where to start. Containing only the most important information about budgeting, this book shows you how to create a financial plan that not only meets your needs, but also helps you stay on track.
From prioritizing goals and listing expenses to regular savings and planning for future finances, this book guides you through all the important steps of budgeting with realistic advice. You will be able to create a visual portrait of your finances, as well as learn how to manage your expenses, stay out of debt and plan for the future. This book also includes a guide to free and modern web tools that make the process as easy and comprehensive as possible.
With 'The Only Budgeting Book You'll Ever Need', you can finally have the peace of mind knowing you can create a realistic budget that matches your financial situation and goals. Available here.
What's the first thing you imagine when you see the word "budget"? It's a sparse word that too often comes after the word "tense."
Maybe you think of this word as an adjective describing a cheap and low-quality car or hotel. "Budget" is like rationing… sort of like a money diet.
If you're like a lot of people, budgeting is something you do with a kind of despondent spirit: budgeting means cheap quality and the sad feeling that what you want is just not going to happen.
This book will try a completely different approach to budgeting. It's a pity that the idea of ​​living within your means should be taken as such a deficit – this book will try to show that when you apply the principles of minimalism to budgeting, you are neither in a state of self-denial nor in an attempt to survive. financial turmoil. In fact, a minimalist budget is a particular approach to abundance and self-fulfillment that most may find counterintuitive.
This book will offer an expanded understanding of what it means to budget. We will consider that money is not the only resource that needs to be managed, and a "life budget" that takes into account your emotional, behavioral, social, and even spiritual capital will lead you to making great financial decisions.
We'll examine shopping and spending habits, identify problem areas, think about debt, and set achievable goals for home, work, and more. We'll take a look at specific ways to put some of these principles into action, as well as resources to help you stay focused and motivated.
At the same time, this book is also about the philosophy of minimalism, not frugality. If you can combine your budgeting plan with a finer understanding of your relationship with money and how it relates to the way you want to live, the changes you make will be more credible and lasting.
Minimalism is not about doing less than necessary. Rather, it's about finding what you need and fulfilling that need precisely, without frills. This is a subtle point that is easy to overlook: to have just as much as not to suffer. So budgeting is all about understanding what you need to have enough and how best you can allocate your resources for that purpose.
Life is short. Money and material things can make our time on this earth better and help us get closer to what we consider meaningful and worthwhile. But they have no meaning and value in and of themselves. Money is a tool and how we spend it is an expression of our values ​​and what we consider important.
How much would you pay for the peace of mind and peace of mind you get from knowing you're living well? What part of your life do you give away when you work? Of all your expenses, have you forgotten to include the time you spend worrying about money? These questions may seem vague or overly philosophical, but they go to the heart of how we earn, spend, and think about money. Once we understand these roots, our rescue efforts here and there will become not only easier, but more meaningful. Available here.
"Back to Black" is for those who are worried about debt and want to know how to deal with the situation. By addressing the problem the way a coach or consultant would, you will learn coping strategies and formulate a plan. You will learn how to fix a repayment schedule that will shorten the time until you are debt free; and discover some easy ways to keep track of your expenses while still enjoying life.
After reading this book, you will feel more confident in your ability to handle your debt situation and you will have a plan of action. You will soon learn to evaluate your current circumstances; how to set realistic debt reduction targets; how to make a list of options; and how to calculate your discretionary income. This book also contains an extensive Resources section that describes what additional support is available to help ensure that a debt-free life is maintained after reading 'Back to Black'. Available here.
One of the biggest enemies of our overall well-being is stress; and one of the biggest causes of stress is worrying about money. This book is a simple and practical guide to planning your daily and long-term finances based on an understanding of your goals and motivations. In doing so, it offers a respite from the anxiety and stress caused by money problems. The author, an experienced financial advisor, argues that the key to financial well-being is "knowing yourself" to allow decisions to be made and ensure those decisions are yours.
This is reinforced by being in control of your day-to-day finances, being able to cope with financial shocks, having choices in life, having clear goals and a clear path to achieve them, and providing clarity and security to those we leave behind. The popular Concise Advice Lab notebooks from LID Publishing are designed as quick and comprehensive brainstorming tools for busy professionals.
The small size of the finish makes it easy to carry it with you in a briefcase or purse. The inner pages have a matte finish so the ink doesn't smudge and there's plenty of space for your notes. The ribbon makes it easy to mark your place, while the elastic outer ribbon keeps the notepad closed. Available here.
Our relationship with money is lifelong, but traditionally books on the subject tend to follow one of two paths: a) how to get more, or b) how to handle less. John Armstrong turns these approaches on their head and looks not at the money itself, but at how we feel about it and what value we attach to it. How does it move us and scare us? How much do we really need? Offering amazing and helpful new insights, this book will encourage you to rethink your relationship with money and ultimately let you discover what is truly important to you in life. Available here.
Pained by financial indecision? Want to invest with Adam?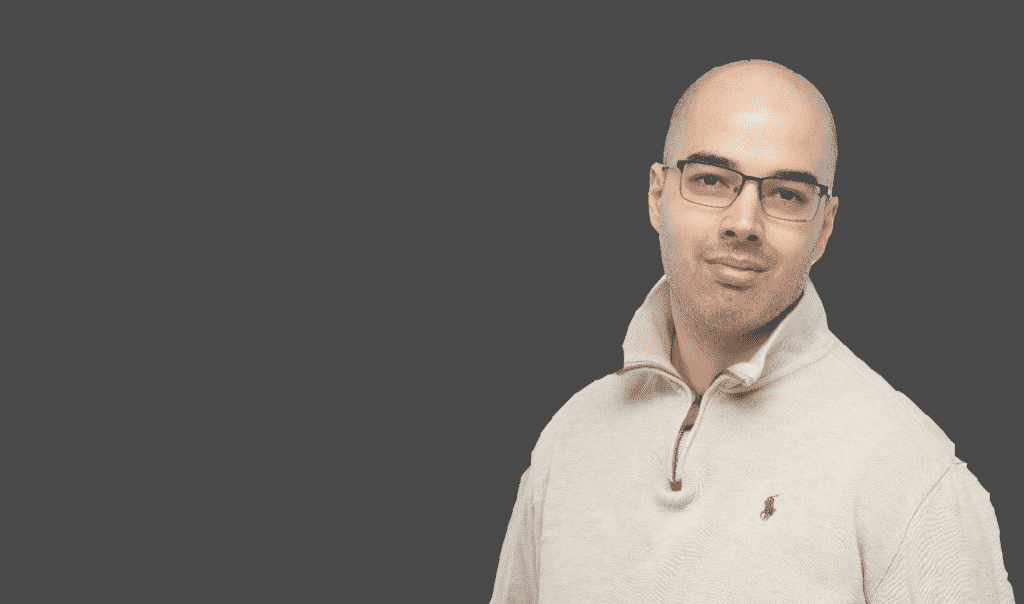 Adam is an internationally recognised author on financial matters, with over 694.5 million answer views on Quora.com, a widely sold book on Amazon, and a contributor on Forbes.