Due to low literacy in financial matters, many people often cannot contain themselves even with high wages. There is also a big risk of falling on the bait of scammers and losing their accumulated savings. Therefore, it is worth paying special attention to the formation of knowledge in the field of finance. In this article, we will consider the basics of financial literacy and answer the question of why absolutely everyone needs to develop it.
What is financial literacy?
You will be surprised, but the ability to earn a lot does not give you guarantees that you will always live comfortably. To manage well-earned money, you need to develop completely new competencies that will help to come to independence in the future. Financial literacy is a complex of knowledge on how to control and manage financial flows, correctly distribute money and increase income. The main rules of financial literacy: expenses should never be more than income, and the rest of the money is always allowed into investments of any form.
Surely you have met people who make decently, but at the same time they always lack money. They can be excellent specialists in programming, management or marketing, but they do not know how to contact finances at all and even manage to get into debt. As a rule, money from such people goes to useless things that are simply thrown away over time.
The formation of financial thinking, the study of economic theories, the development of conscious consumption is the basis for a comfortable and wealthy life. Remember that your well -being in the future depends on how you manage money today. The most important point is the development of financial thinking. For example, someone is convinced that you need to work more well. On the one hand, this is right, but on the other, you need to work wisely, and not for wear. And also to think about your expenses more thoroughly. Because it makes no sense to earn more if your expenses are equal to income.
How to increase your financial literacy?
No one has financial knowledge from birth. No matter if you were born in a wealthy or poor family, it still does not mean anything. Financial thinking develops quite a long time, but you can start changing your view on costs in a couple of days, starting to study the theory of money, as investments and financial market work.
Another important skill in the competent distribution of money is discipline. If you begin to strictly control your spending and not go beyond the reserved budget, teach yourself to count money and control the balance on the map, then surprise the result.
More than 80% of people spend the salary thoughtlessly, allowing themselves to buy everything they want at the moment, and only 20% thinks and weighed every spending. Thus, developing the habit of conscious consumption, you will multiply your budget and you will have a chance for years in 10 making money on passive income and live in your pleasure.
The book is devoted to the famous experiment organized by the legendary Chicago trader Richard Denis. After arguing once with his colleague William Echard, whether to teach the "Man from the Street" trading, he posted an ad in the newspaper, inviting everyone to two weeks. As a result, only twenty-three people were adopted. They became legendary "trapes-traders", earned $ 100 million for Dennis. The book is written, which and how they were taught, including the rules of entry and exit from the market, personal advice of Denis and Ecchand, the system itself is described, the trade philosophy, also Biographies of all graduates are given. Available here.
The subtitle of the book indicates the "hidden keys to future economic trends and investment opportunities" contained in it. The publication is dedicated to macroindical. It is no secret that macrostatistics often moves markets. The publication describes what this or that indicator means, how it is calculated and to what extent affects the dynamics of financial assets. This is a kind of reference. And although it is mainly about American indicators, this is often enough, because it is on state statistics that financial markets are usually based in their movements. Available here.
The book is devoted to the principles of interaction between financial markets. This is the relationship between shares, bonds, currencies and raw materials. The progenitor of the publication was an "interflowing technical analysis" dedicated to the situation of the 1980s. The current book is supplemented by a description of the picture of the early 2000s. There are many graphic examples, but this is not fully technical analysis. The use of interflowing indicators allows you to give a fundamental assessment of the situation, build forecasts for one type of asset, starting from the dynamics of a different type. It should be noted that after the financial crisis of 2008, due to the active policy of the world Central Bank, the picture has undergone some changes. However, in a global sense, general principles remain relevant for all times. Available here.
In this book, the famous speculator George Soros reveals the secrets of decision -making when playing on the exchange. In addition, he offers the reader his own philosophy, according to which not only players affect the market, but the market also affects players. We are talking about the concept of reflexivity. In addition, an experiment is conducted in "Real Time", an analysis of socio-political events taking place in late 1985-early 1986. Available here.
The book demonstrates the postulates of the "behavioral economy." In reality, accident is often taken as a pattern, the cause and investigation are confused, significant self -confidence is manifested. Often it is the accident that rules the world. If we mistakenly accept good luck for skill, then we inevitably turn into "fooled by chance," Taleb warns. This is also relevant for financial markets. It is difficult to predict a random event, but you can prepare for a meeting with it and even try to turn it into your favor, controlling your behavior. Available here.
Robert Shiller is an American scientist, winner of the 2013 Nobel Prize in Economics. The book highlights the psychological factors that underlie the behavior of markets, refuting their "efficiency" in the presence of "rational" participants. The irrationality of human thinking is described, which leads to the emergence of inadequate pricing of assets, the appearance of bubbles and collapses. The first edition of the book, published in 2000, drew attention to the serious overheating of the US stock market, and the collapse of the NASDAQ was not long in coming. In the second edition of the book in 2005, the author drew attention to the overheating of the US real estate market, followed by the mortgage crisis of 2007-2008. Available here.
The book is focused on derivatives markets and risk management. It is characterized by a wide coverage of material. The book includes information on the mechanisms of operation of various derivatives markets, pricing of derivatives, trading and hedging strategies. The balanced combination of rigor and accessibility of the publication does not require the reader to have any a priori knowledge of options, futures contracts, swaps, etc. For successful mastering, primary knowledge of finance and mathematical statistics is sufficient. Available here.
The author of the book, one of the most successful traders in the world, suggests approaching futures trading not only from the point of view of technical analysis. According to Williams, you should focus on the biggest players. An important source of information can be the mandatory reports on trades of traders (COT), published weekly by the US Commodity Futures Trading Commission. The author describes in detail the reporting system, suggests methods for its interpretation and gives an action plan that allows you to maximize income and minimize risks when trading futures for various financial instruments, including commodities and currencies. Available here.
Written by Simon Vine, an experienced trader with over a decade of Wall Street experience under his belt, Options is the definitive book on options for traders, investors, and risk managers. Options provides a step-by-step approach to options trading, hedging, and investing, and shares the key concepts needed to successfully use options. Options also explores how to use a wide range of option strategies and shows readers how to choose the strategy that best suits their own psychological risk profile. Filled with real-life examples and proven strategies, this invaluable resource will be of interest to all professionals and beginners who would like to use options for strategic advantage, risk management, or profit. Simon Vine (Moscow, Russia) is Deputy Head of Investment Banking at Alfa-Bank, the largest private financial institution in Russia. He holds an MBA from Columbia Business School and a bachelor's degree from the Institute of Finance and Economics in Moscow. Available here.
Pained by financial indecision? Want to invest with Adam?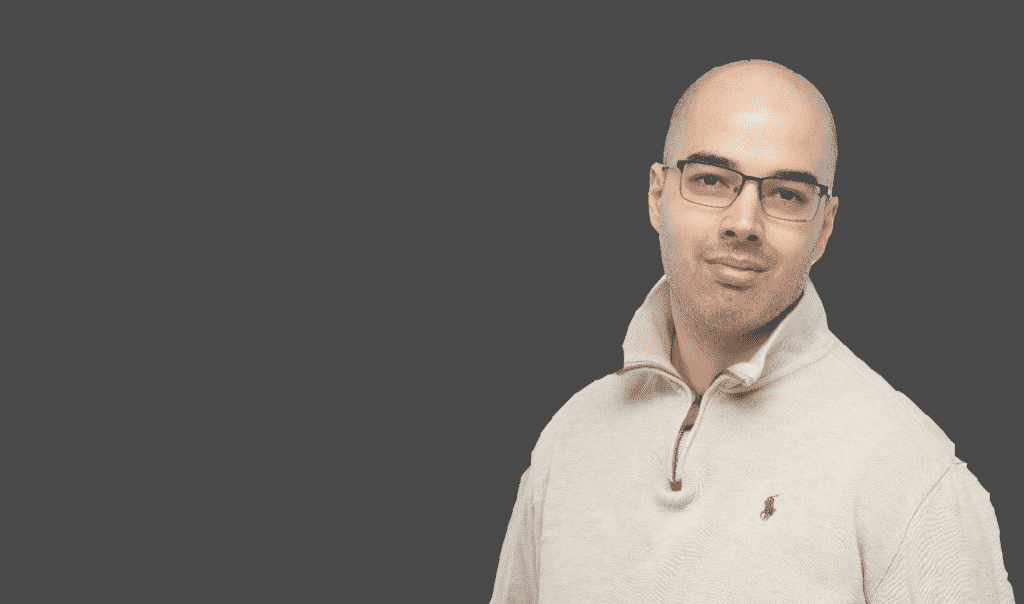 Adam is an internationally recognised author on financial matters, with over 548.6 million answers views on Quora.com and a widely sold book on Amazon and a contributor on Forbes.
Tags
Bernard Baumohl
,
best books for newbie investors
,
Best books on financial literacy
,
best investing books for beginners
,
George Soros
,
How to increase your financial literacy?
,
investing for beginners books
,
John Hull
,
John Murphy
,
Larry Williams
,
Michael Covel
,
Nassim Taleb
,
Reading List: Best books every newbie investor should read
,
Robert Shiller
,
Simon Vine
,
What is financial literacy?