Financial literacy teaches you to clearly understand how to receive money and manage it. Its laws teach how to budget correctly, spend less, receive more, and invest and increase the remaining difference.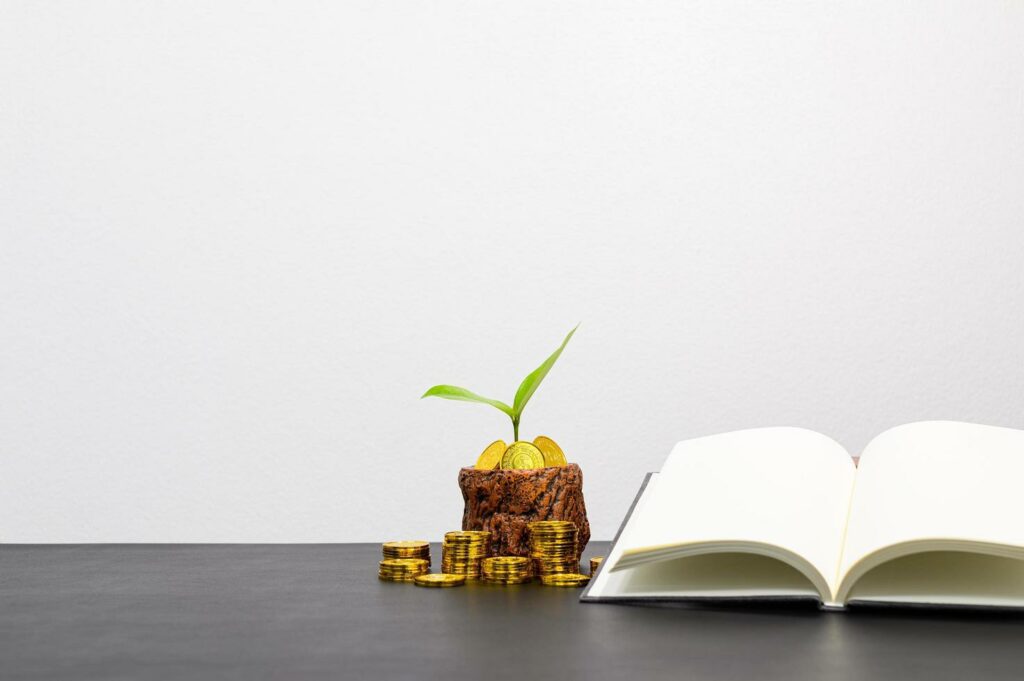 Information on this topic is useful for people of any income who earn, but spend all their money or take on debt. By developing financial literacy skills, you will form a conscious attitude towards money and develop a financial mindset. Instead of spending hard-earned money on momentary desires, optimize expenses and follow the rule: money should work.
As you take control of your financial situation, teach it to others. Pass on your knowledge to children so that they can properly handle money from childhood.
Talk about finances from an early age. Information should be divided into several stages:
introduce money at 4 years old;
teach conscious spending – 5 years;
give out pocket money and teach them to spend wisely – 7 years;
talk about the work of banks, credit cards – 10 years;
teach the basics of investing and finding independent income – 13-14 years.
Best Financial Literacy Books
Books on financial literacy teach the theory of finance and give practical advice that can be applied in practice. They will tell you how to properly manage the family budget and get out of debt bondage. Here is a new list of great books you have to read.
"Reminiscences of a Stock Operator" by Edwin Lefèvre. Available here.
This is a fictional biography of perhaps one of the greatest financial geniuses in history, Jesse Livermore, telling the whole truth about the psychology of markets, investments and stock trading. In his book, Edwin Lefebvre describes a large number of trading strategies, techniques and tricks used by the legendary master, the author shares the invaluable experience gained by his hero, reveals many interesting facts from the world of business and the life of the famous broker. This classic book, first published in 1923, has grown up more than one generation of brilliant financiers.
"Time Power: A Proven System for Getting More Done in Less Time Than You Ever Thought Possible" by Brian Tracy. Buy it here.
One of the world's most sought-after business consultants and personal growth specialists, Brian Tracy has spent decades studying the most effective time management techniques used by successful people in various fields of activity. In this book, he provides you with a detailed system so that you learn how to approach time management as intelligently and rationally as possible while increasing productivity and income many times over.
Filled with hundreds of powerful, proven tools and techniques, this book shows readers how to:
get two more productive hours every day
make better decisions, faster!
set clear goals and focus on higher value activities
manage multitasking tasks more efficiently
overcome people's problems that can take their time
use five tools and techniques that will make them more productive for the rest of their lives
Packed full of quick and effective time-saving strategies, Brian Tracy's book reveals the secrets to being more productive, making money and having more fun in life.
"The Path: Accelerating Your Journey to Financial Freedom" by Peter Mallouk. See it here.
Within the pages of this book, you'll find success stories and important real-life lessons, as well as how to chart your own route to financial security. How are the markets behaving? What is the financial services industry trying to hide from you? How to navigate the rich selection of investment assets? Why is success achieved without a sense of satisfaction tantamount to failure, and what is included in the concept of financial freedom besides money? You will find answers to these and many other questions.
Regardless of your stage in life and current financial situation, the pursuit of financial freedom can indeed be conquered. Traveling will require the right tools and strategies, as well as the mindset to manage money. With years of collective intelligence and hands-on experience, your guides on this expedition are Peter Mallouk, the only person in history to be ranked No. 1 in Barron's US Financial Advisor for three consecutive years (2013, 2014, 2015). and Tony Robbins, world-renowned life and business strategist. The authors take the goal of financial freedom and make it easer by dividing into a step-by-step process that anyone can achieve.
The pages of this book are filled with real success stories and vital lessons such as:
• Why the future is better than you think and why there is no better time in history to be an investor
• How to create an individual course for financial security
• How the markets behave and how to achieve calmness in times of volatility
• What the financial services industry doesn't want you to know
• How to choose a financial advisor who puts your interests first
• How to navigate, choose or reject the many types of investments available
• Success without satisfaction is a complete failure! Financial freedom is not only about money, but also about feeling deeply satisfied in your personal journey.
"The Trick: Why Some People Can Make Money and Other People Can't" by William Leith. See it here on Amazon.
The author tells us about an adventure in the world of the rich, desired by many. He spends the day with the real Wolf of Wall Street, who, not content with his hundreds of millions, came up with a scam to make hundreds more millions. He visits a luxurious mansion where a lonely Russian multimillionaire lives with his butler.
He tours the estate of the rebellious oligarch Felix Dennis, who has created an alley of sculptures to tell his life story. William Leith flies private jets to private islands and hangs out in private clubs, experiencing the dizzying euphoria of a life without limits and restrictions – but all the while he continues to be tormented by internal contradictions. Why are these people rich and I'm not? If you are also asking this question, read the book.
"Million Dollar Habits: Proven Power Practices to Double and Triple Your Income" by Brian Tracy. See it here.
95% of what people think, feel and do is determined by habits. Habits are ingrained but not immutable—new, positive habits can be learned to replace worn out, ineffective practices with optimal behaviors that can bring significant immediate benefits in the long run.
In Million Dollar Habits, Tracy teaches readers how to develop the habits of successful men and women so they, too, can think more efficiently, make smarter decisions, and ultimately double or triple their income. The readers will see how to manage their finances, be healthy and maintain love relationships, gain financial independence, and take on a leadership role to turn dreams into reality.
"Buffett's Bites: The Essential Investor's Guide to Warren Buffett's Shareholder Letters" by Laura Rittenhouse. Available here.
Warren Buffett is one of the most powerful financiers in the world, an investment genius who has earned billions of dollars for his investors. Since the early 70s, Buffett has been sending his financiers' informational essays with the latest stock market news, these letters are full of the secrets of successful investing and valuable advice.
In the published correspondence of the billionaire, there are many details that make it possible to judge the character traits and habits of the financial genius of our time. Investors don't hesitate to trust Buffett with money because company stocks form the basis of his family's wealth. An impeccable reputation and a strong balance sheet allow the best investor in the world to make fabulous deals. Warren Buffett always keeps his promises, all his transactions are formalized and investors are used to relying on the decency of this financier.
Buffett's messages are so captivating that they will be of interest even to readers far from the financial spheres.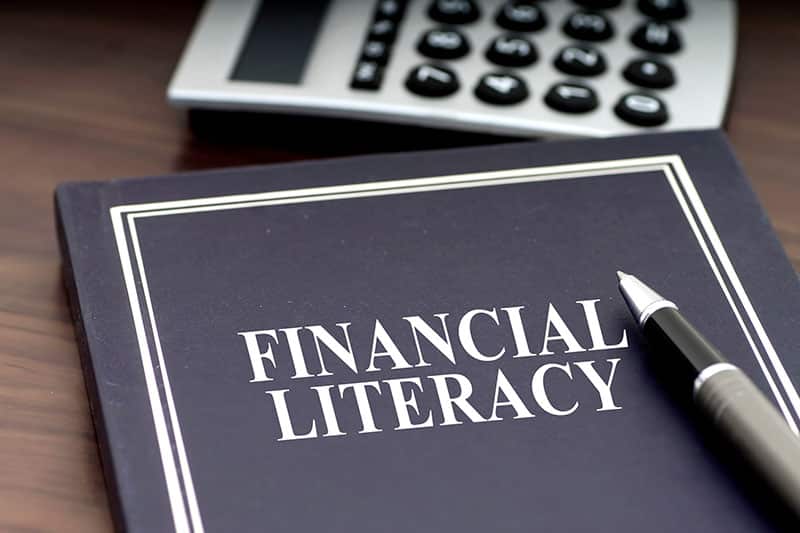 Why You Should Read These Best Financial Literacy Books?
According to the statistics of many countries, about the half of the working citizens of those countries have outstanding debts. This percentage continues to grow from year to year, especially in the wake of the pandemic and the financial crisis. Thanks to the literature, on the pages of which the thoughts of professional analysts and well-known businessmen are collected, it is really possible to become independent in terms of money.
American entrepreneur Jim Rohn once said, "You are the average of the 5 people you spend most of your time with." With the help of books, a person can create an ideal social circle for himself. Famous personalities who managed to build huge financial empires will conduct a dialogue with readers from the paper pages of literary works. Thus, printed publications or electronic counterparts will help you answer the question of how to improve financial literacy.
We hope our reading lists can help you gain all the necessary information, to manage and control your money ins and outs. Reading will help you to approach your finances more seriously and build new heights to reach.
Pained by financial indecision? Want to invest with Adam?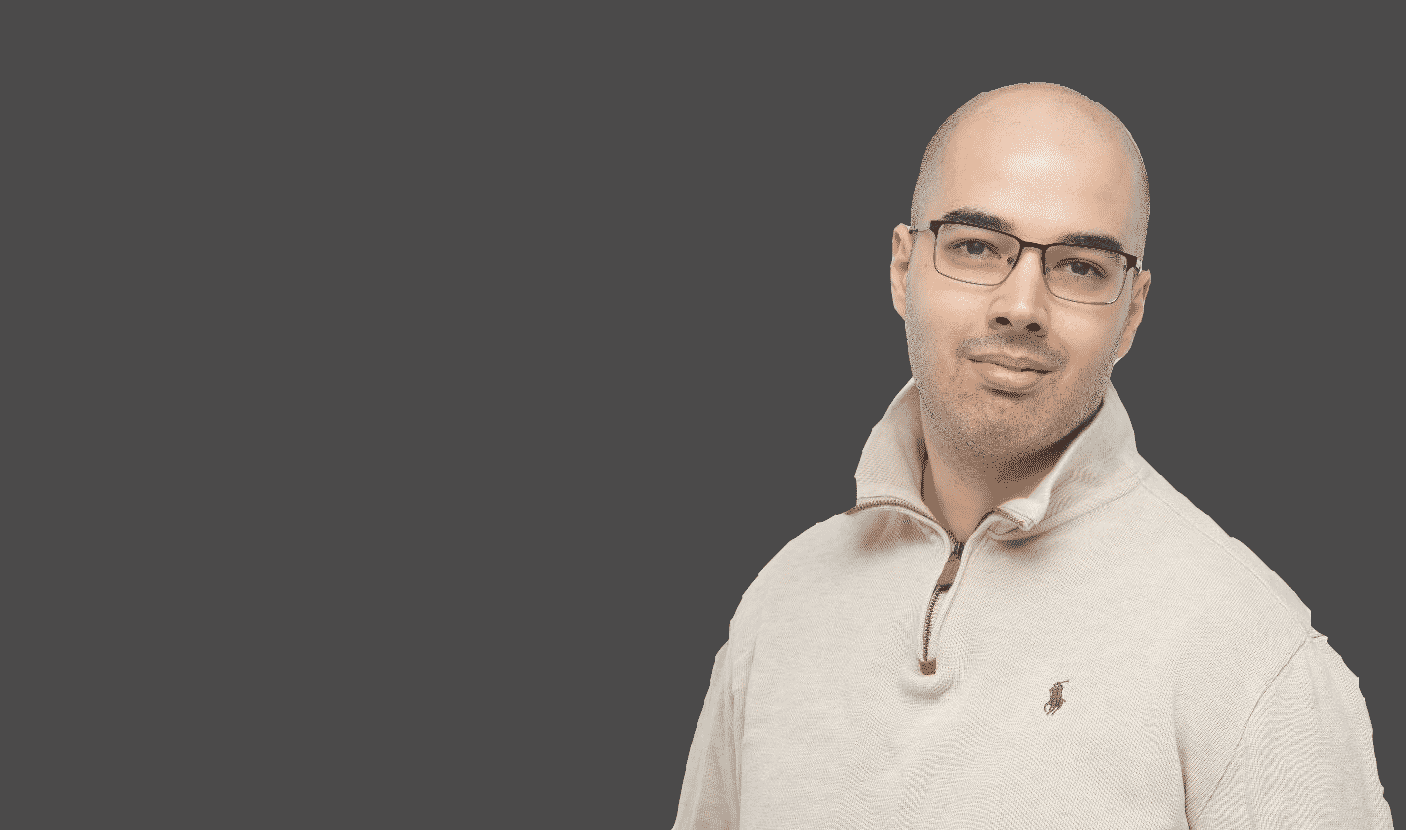 Adam is an internationally recognised author on financial matters, with over 355.1 million answers views on Quora.com and a widely sold book on Amazon