Just making a lot of money is not enough. A huge number of educated people who have achieved success in their profession do not know how to manage funds. They take excessive loans, fall for the tricks of scammers, invest in dubious projects, hesitate to open a business due to lack of knowledge and cannot teach children how to handle money. It's time to make amends.
Financial literacy is a sufficient level of knowledge and skills in the field of finance, which allows you to correctly assess the situation on the market and make reasonable decisions.
Being informed about the main key financial concepts and have the ability to properly utilize them in practice can help a person to competently manage his money. This means, keeping track of income and expenses, avoid additional debts, budget your personal funds, create savings. Also navigate the complex products that are offered by different financial institutions and purchase them on the basis of a conscious choice. Finally, use savings and insurance instruments.
It should be also mentioned that its economic development mostly depends on the general level of financial literacy of the current country's population. The low level of this kind of skills leads to negative consequences not only for consumers of financial services, but also for the state, and also the whole private sector and society.
Nevertheless, the development and implementation of programs to make better the financial literacy of the population is an important area of public policy in many developed countries, for example, in the USA, Great Britain and Australia.
The high level of financial awareness of residents contributes to social and economic stability in the country. The growth of financial literacy causes to a decrease in the risks of excessive personal debts of citizens on consumer loans, and a decrease in the risks of fraud by unscrupulous market participants, etc.
Later in this article we have prepared a list of really good books that will help you grow your financial literacy, get new skills that will help you manage your funds and reach your financial goals.
Some people can make money. Other people cannot. This thought causes William Leith to wake up in a cold sweat.
He doesn't know why it makes him worry. After all, the money is not real. We created it. People have done. This is our masterpiece. It is this dilemma that drives William Leith into the bizarre, morally questionable, but highly coveted world of the mega-rich.
He spends a whole day with the real Wolf of Wall Street, who was not content with his hundreds of millions, and he came up with a scam to make more millions. He visits a baroque mansion where a Russian semi-billionaire lives alone with his butler. He tours the estate of Felix Dennis, an independent magnate who commissioned an avenue of statues to tell his life story. He flies to private islands in private jets, meets private men in private clubs, experiences the dizzying tides of life without limits – but all this causes him crushing anxiety.
The author tells us about an adventure in the world of the rich, desired by many. He spends the day with the real Wolf of Wall Street, who, not content with his hundreds of millions, came up with a scam to make hundreds more millions. He visits a luxurious mansion where a lonely Russian multimillionaire lives with his butler. He tours the estate of the rebellious oligarch Felix Dennis, who has created an alley of sculptures to tell his life story. William Leith flies private jets to private islands and hangs out in private clubs, experiencing the dizzying euphoria of a life without limits and restrictions – but all the while he continues to be tormented by internal contradictions. Why are these people rich and I'm not? If you are also asking this question, read the book. Available here.
Our thoughts, our feelings and our actions are 95% determined by our habits. Habits have deep roots, but we can change them: obsolete and bad habits can be replaced with new, useful ones – and this will immediately bear fruit.
In this book, Tracy teaches readers to develop the habits of successful people so they can make smarter decisions and ultimately double or even triple their income.
95% of what people think, feel and do is determined by habits. Habits are ingrained but not immutable—new, positive habits can be learned to replace worn-out, ineffective practices with optimal behaviors that can bring significant immediate benefits in the long run.
In Million Dollar Habits, Tracy teaches readers how to develop the habits of successful men and women so they, too, can think more efficiently, make smarter decisions, and ultimately double or triple their income. Readers will learn how to organize their finances, improve health and vitality, maintain love relationships, achieve financial independence, and take on the leadership role to turn dreams into reality. Available here.
For more than twenty-five years, "Your Money or Your Life" book has been considered as a reference book that will help you reclaim your life by changing the way you think how to manage your money. Hundreds of thousands of people have followed this nine-step program, learning to live more consciously and meaningfully under the guidance of Vicki Robin.
With a foreword by The Humble Guru (New Yorker) Mr. Money Mustache, this completely revised and updated edition is the ultimate transformation of this classic bestseller, ensuring that its time-honored wisdom applies to people of all ages and covers modern topics such as investing in index funds, managing income streams like part-time and freelancing, tracking your finances online, and having difficult conversations about money.
No matter if you are just starting your financial life or approaching the retirement age, this book will show you how to:
• Avoid any debts you have and create savings
• Save money through positive thoughts and good habits, not strict budgeting.
• Start investing your savings and creating wealth
Available here.
McDonald's, The Gap, Circuit City, Gillette, CBS and thousands more, anyone can own a part of big and small companies. As companies grow and prosper, so can you. Whenever hamburgers are eaten, sweaters are bought, batteries are used, and faces are shaved, you get a piece of the action. From Alexander Hamilton to Warren Buffett, people have made big money by investing in corporations and the institutions around them.
Mutual fund superstar Peter Lynch and author John Rothschild explain something you don't usually learn in high school – how the stock market helps you and how it helps the country.
By understanding how and why the stock market works, when you buy shares in a company or a mutual fund, you can make informed and profitable decisions. Whether you're saving for college, a house, a trip, or retirement, there's no better way to secure a secure financial future than by investing. No matter what are you doing, but there is no better time to start investing right now.
Learn to Earn gives you the expert guidance you need to get started right. Lynch and Rothschild cover the full spectrum of investing fundamentals and principles, from picking stocks to picking a broker to reading an annual report.
Learn to Earn shows you how to decipher the stock pages and how to evaluate the pros and cons of five major investment vehicles – savings accounts, collectibles, houses or apartments, stocks and bonds. However, investing is about much more than just principles, and learning how to earn is much more than just the basics. Opportunity comes in many forms, from many sources, with many stories. Available here.
Tony Robbins is one of the most revered writers and thinkers of our time. People from all over the world, from the underprivileged to the wealthy, from their twenties to the retired, are grateful to him for giving them the inspiration and tools to transform their lives. From diet and fitness to business and leadership, relationships and self-respect, Tony Robbins' books have profoundly and lastingly changed people.
Based on extensive research and interviews with some of the most legendary investors working today (John Bogle, Warren Buffett, Paul Tudor Jones, Ray Dalio, Carl Icahn and many more), Tony Robbins created a 7-step plan for financial security. freedom. With tips on how to take control of your financial decisions, create a savings and investing plan, debunk myths about what it takes to save and invest, create a "lifetime income plan", the book is full of advice and practical tips for creating a financial game, in which you can not only win, but also ensure financial freedom for the rest of your life. Available here.
Pained by financial indecision? Want to invest with Adam?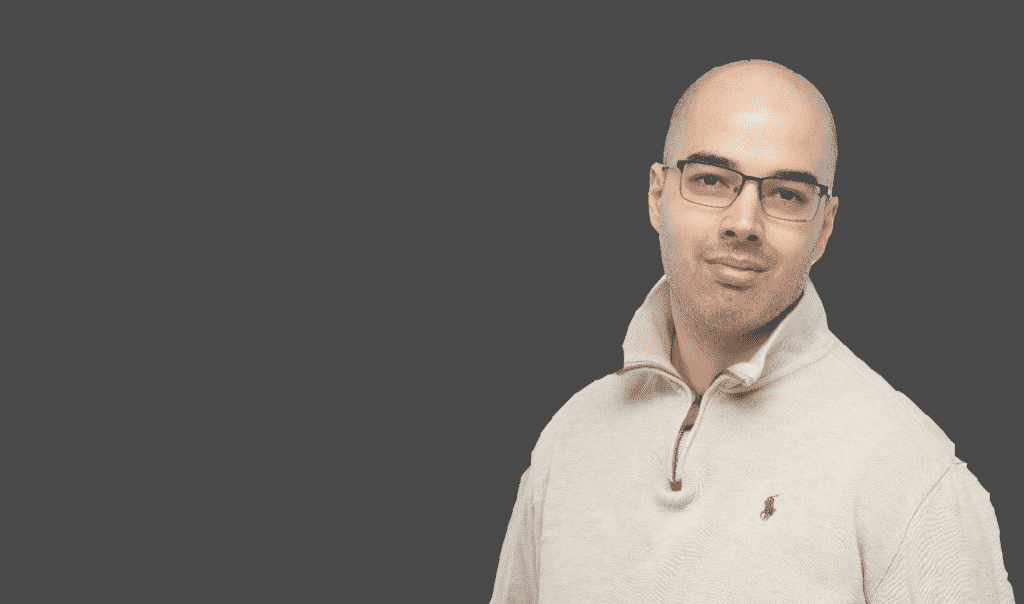 Adam is an internationally recognised author on financial matters, with over 583.9 million answers views on Quora.com and a widely sold book on Amazon and a contributor on Forbes.