What is financial literacy? Simply put, financial literacy is an understanding of how money works, how to earn and manage it. Financial literacy includes (but is not limited to) the following:
1. Attitude to money as a tool – without fear and aspiration, which can be controlled.
2. Planning of funds for their competent distribution and spending.
3. Cooperation with financial institutions: the basics of relationships with banks, brokers, and other financial market actors.
4. Knowledge of how to organize passive income.
5. Knowledge about investments.
How to develop financial literacy? Such knowledge will help you avoid mistakes and spontaneous spending, will allow you to more rationally approach your own money.
Financial literacy can be developed in many ways – from consulting with a financial advisor to self-study – attending seminars, lectures, reading books, talking to rich people. The latter, by the way, is very effective.
Increasing financial literacy is an ongoing process: the better you navigate the modern world of money, the more successfully you manage money. And what's even more useful is that you can immediately instill effective habits in your children – imagine what they can achieve by applying the right approach to money from the very beginning.
Here is a list of books that was specifically chosen for those who are new in this sphere, and are intended to grow in themselves financial literacy, save money and properly invest their funds.
There are very few people in the world who have devoted more time to studying success than Bob Proctor. Almost every day for thirty-three years, he analyzed success. He has had many setbacks over the years, but also many spectacular victories across many continents around the world involving millions of dollars. Both the victories and the failures proved to be extraordinary personal learning experiences.
These are the main lessons that Bob has learned and learned throughout his illustrious career of dedicated study, careful application, trial and error and, of course, BIG wins. When it comes to organizing life, no one else can touch it. He is simply the best.
Let Bob tell you about his 12 principles for success. Apply them instantly to your life. It will start to affect you long before you get to the last chapter. Let Bob teach you:
• confidence
• persistence
• success
• attitude
• communication
• action
• decision
• risk
• duty
• money
• creativity
There are a few people who are truly successful, and many more who work hard all their lives trying to be successful. As a result, the average person believes that success is difficult and that those who achieve it are either lucky or very talented.
Most people are so busy trying to make ends meet that they never take the time to study highly successful people. Every person who has done this kind of research has come to the same shocking conclusion: success is just a decision. You must decide what you want and then start moving towards it. You decide where you are and you start with what you have. Available here.
The CASHFLOW Quadrant by Rich Dad is a guide to financial freedom. This is the second book in the Rich Dad series that tells how some people work less, earn more, pay less taxes, and learn how to become financially free.
The CASHFLOW Quadrant was written for those people who are ready to move beyond job security and obtain financial freedom. This is for those who want to make significant changes in their lives and take control of their financial future.
Robert believes that the reason most people struggle financially is because they have been in school for many years but have never been taught how to handle money. Rich dad taught Robert that because of a lack of financial education, so many people work so hard all their lives for money…instead of learning how to make money work for them.
This book will change the way you think about work, career, and your own business and inspire you to learn about the money management that the rich use to create and increase their wealth. Available here.
Like the financial classics The Latte Factor and The Richest Man in Babylon, The Money Tree uses a compelling story with adorable characters to share its core message: You are never dependent on fate if you have an appetite for hard work and a willingness to step outside your comfort zone.
Jake Aarons is in trouble. He is being evicted from his apartment in less than 30 days, his $50,000 delinquent student loan bill is almost due, and the digital marketing agency he works for has just implemented a new military-style grading system that could cost him work. To top it all off, Jake's new relationship with Maya was going so well, but when everything around him collapses, he could lose her too.
Looking for answers, Jake reluctantly attends weekly group meetings at the invitation of a colleague. Everyone in the group is trying to create a profitable side business with one key requirement: they can only spend up to $500 before making a profit. Over the course of several weeks, Jake completes a series of tasks, first learning how to make $1,000 in a single weekend and eventually how to unlock the untapped skills he needs to take control of his finances and his life. Available here.
One of the world's most sought-after business consultants and personal growth specialists, Brian Tracy has spent decades studying the most effective time management techniques used by successful people in various fields of activity. In this book, he provides you with a detailed system so that you learn how to approach time management as intelligently and rationally as possible, while increasing productivity and income many times over.
"Time is money," as the saying goes, but most of us never feel like we have enough of it. In Manage Your Time, Manage Your Life, world-renowned productivity expert and best-selling author Brian Tracy presents a brilliant new approach to time management that will help you manage your time and get more done faster and easier than you ever thought possible.
Based on the latest research in productivity science and Tracy's years of experience, this cutting-edge program prioritizes time into ten priority categories, including strategic planning/goal setting, people and family, income generation, rest/relaxation, and even creative time, and reveals the best methods for effectively focusing on each of them. By thoughtfully applying the principles of Manage Your Time, Manage Your Life, you will not only achieve greater results and achieve your goals faster and more successfully, but you will also be able to devote more time to what you really love. Available here.
Despite of your current financial situation, the pursuit of financial freedom can definitely be conquered. Traveling will require the right tools, strategies and skills, also the mindset to manage money. With decades of collective wisdom and practical experience, your guides on this expedition are Peter Malluk, the only person in history to be named Barron's number one financial advisor for three consecutive years (2013, 2014, 2015) and Tony Robbins, world renowned life and business strategist. Mallook and Robbins take the seemingly daunting goal of financial freedom and simplify it into a step-by-step process that anyone can achieve.
This book is filled with real success stories and vital lessons such as why the future is better than you think and why there is no better time in history to be an investor; how to chart your individual course for financial security; how the markets behave and how to achieve calmness in times of volatility; what the financial services industry doesn't want you to know; how to choose a financial advisor who puts your interests first; how to navigate, choose or reject the many types of investments available; and success without implementation is ultimate failure! Financial freedom isn't just about money, it's about feeling deeply fulfilled in your personal journey.
Within the pages of this book, you'll find success stories and important real-life lessons, as well as how to chart your own route to financial security. How are the markets behaving? What is the financial services industry trying to hide from you? How to navigate the rich selection of investment assets? Why is success achieved without a sense of satisfaction tantamount to failure, and what is included in the concept of financial freedom besides money? You will find answers to these and many other questions. Available here.
Pained by financial indecision? Want to invest with Adam?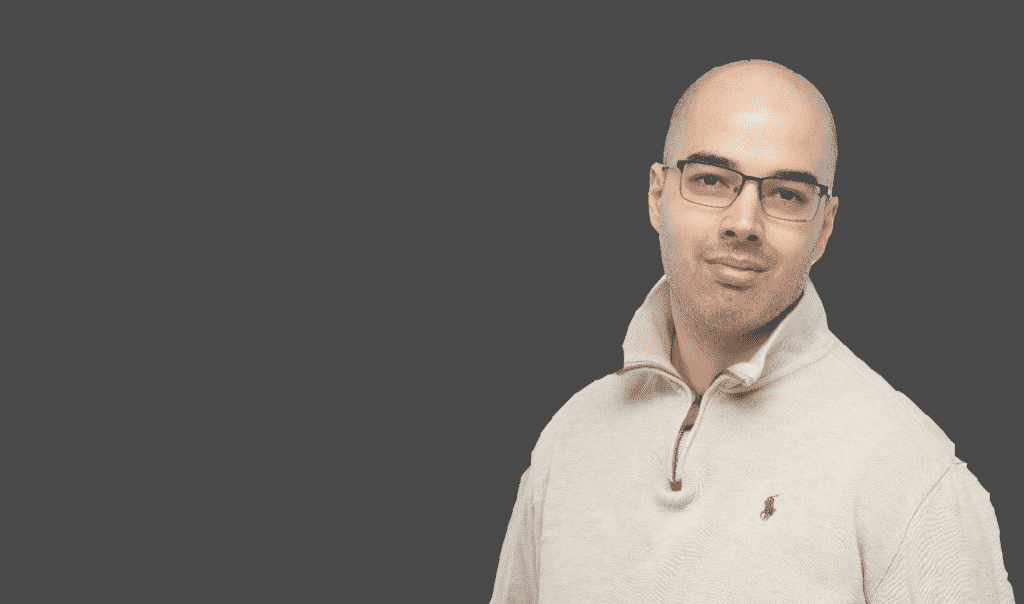 Adam is an internationally recognised author on financial matters, with over 492.2 million answers views on Quora.com and a widely sold book on Amazon
Tags
Best books on financial literacy
,
best finance books for beginners
,
best finance books for newbies
,
bob proctor
,
brian tracy
,
chris guillebeau
,
How to increase your financial literacy?
,
peter mallouk
,
reading list
,
reading list: Best finance-related books for newbies
,
Robert Kiyosaki
,
tony robbins