If you manage money wisely, you can become financially more stable: do not get into debts and loans, do not be afraid of losing your job and money problems in old age. We share a selection of 6 books that are worth reading to deal with personal finance and learn how to save money.
Learn how to succeed—and eat your marshmallows—with this motivational, life-changing book.
What explains the difference between success and failure? And what does this mean for you and your children?
The answer lies in a landmark study from Stanford University. The children were left in a room, each with a marshmallow, and were given the choice of eating it now or fifteen minutes later, when they were promised extra marshmallows as a reward for waiting. Some ate them right away. Others were waiting. But the real significance of the study came ten years later, when scientists found that children who were eager for the reward became more successful adults than children who immediately ate the marshmallow.
The lesson did not escape the attention of Joachim de Posada, a world-renowned motivational speaker for thousands of corporate executives and professional athletes. The Marshmallow Theory was the answer to a thirty-year search for a convincing explanation of why some people succeed and others fail. Posada was convinced that the key difference between success and failure was not just hard work or superior intelligence, but the ability to delay gratification. The marshmallow detractors achieve a high level of success while the rest of us eat all our marshmallows at once, so to speak, accumulating debt and dissatisfaction no matter what we do or what income. But it shouldn't be like that.
Using a simple parable and real-life examples (including basketball great Larry Bird and major league baseball player Jorge Posada, cousin of Joachim), this book shows you how the actions you take today can pay off tomorrow if you just don't eat marshmallows. Available here.
In Rich Dad's book The Conspiracy of the Rich, Robert Kiyosaki explores why so many people are waiting for the world's political and financial systems to change. He shares the view that it is easier to change ourselves than to wait for our leaders and systems to change.
It is time for you to take control of your money and your financial future. It's time to find out what those who control the financial world don't want you to know. Do you want complex and confusing financial concepts to become simple? In case you think yes, then this book is for you.
In 1971, after President Nixon removed the US dollar from the gold standard, the rules for dealing with money changed. Today, money is no longer money. That's why the first new rule of money is money is knowledge.
Robert Kiyosaki wrote this book for those who want to expand their financial knowledge and take control of their lives.
According to Kiyosaki: We cannot see the world of the future with our own eyes. "The world of the future is invisible, and we must see it with our minds."
Kiyosaki sees a new economy and new definitions of wealth. He believes that new millionaires and billionaires will emerge. Money will be made at an ultra-high speed. The question is, will you be among the new rich or among the new poor?
The old economy, the economy as we knew it, will not return. A new economy is being born, an economy that will be led by children born after 1990, young people who know only the invisible, high-speed world of the future. Available here.
For more than twenty-five years, Your Money or Your Life has been considered a reference book that will help you reclaim your life by changing the way you think about money. Hundreds of thousands of people have followed this nine-step program, learning to live more consciously and meaningfully under the guidance of Vicki Robin.
With a foreword by The Humble Guru (New Yorker) Mr. Money Mustache, this completely revised and updated edition is the ultimate transformation of this classic bestseller, ensuring that its time-honored wisdom applies to people of all ages and covers modern topics such as investing in index funds, managing income streams like part-time and freelancing, keeping track of your finances online, and having difficult conversations about money.
Whether you are just starting your financial life or approaching retirement age, this book will show you how to:
• Get rid of debt and develop savings
• Save money through mindfulness and good habits, not strict budgeting.
• Get your life in order and live well for less money
• Invest your savings and start creating wealth
• Save the planet by saving money
Available here.
This book grew out of a series of letters to my daughter about various things—money and investments mostly—she wasn't quite ready to listen yet.
Since money is the most powerful tool we have for navigating this complex world we have created, understanding it is critical.
Together we will study:
• Debt: why you should avoid it and what to do if you have it.
• The importance of having money to f*ck.
• How to think about money, and a unique understanding of it, is the key to building your wealth.
• Where traditional investment advice doesn't work and what actually does.
• What is the stock market really and how does it actually work.
• How to invest in a raging bull or bear market.
• Specific investments to implement these strategies.
• The stages of accumulating and maintaining wealth in your investing life and why they are not always tied to your age.
• How does your asset allocation relate to these phases and how to choose it.
• How to simplify the sometimes confusing world of 401(k), 403(b), TSP, IRA and Roth billing.
• TRF (Targeted Retirement Funds), HSA (Health Savings Accounts), and RMD (Required Minimum Benefits).
• Which investment firm to use and why the one I recommend is far superior to the competition.
• Why you should be very careful when hiring an investment adviser and whether you need it at all.
• Why and how you can be deceived, and how not to become prey.
• Why I don't recommend dollar cost averaging.
• What financial independence looks like and how to get money to support you.
• What is the 4% rule and how to use it to spend your wealth safely.
• The truth about social security.
• A case study on how all this can be implemented in real life.
Available here.
Not to mention, for years I've been thinking about a project that would help today's young people invest in retirement savings because, frankly, they still have hope, unlike most of their boomer parents. All they would have to do is put 15% of their salary into a low-cost trust fund or a simple three-fund index fund for 30 to 40 years. It's almost like saying that if someone exercises and eats a lot less, they will lose 30 pounds.
Simple, but not easy. It's not easy, because if millennials learn a little about finance, they will fall victim to the apocalypse of the five horsemen of personal finance: inability to save, not knowing financial theory, not knowing financial history, dysfunctional psychology, and investment greed. industry. Available here.
What is the secret of how to become a millionaire? For years, people have asked David Bach, author of the national bestseller Smart Women Get Rich, Smart Couples End Rich, and Start Late, End Rich, what is the real secret to getting rich? What do I need to do?
Now, in the newly redesigned "Automatic Millionaire", expanded and updated, David Bach shares this secret.
"Automatic Millionaire" begins with the powerful story of the average American couple – he is a junior manager, she is a beautician whose combined income never exceeds $55,000 a year, but who somehow manage to own two houses without debt, let's say two. kids in college and retire at 55 with over $1 million in savings. From their story, you'll learn the amazing fact that you can't get rich on a budget! You should have a fully automatic plan to pay yourself first, a plan that automatically secures your future and pays for your present.
David brings you a completely realistic system based on timeless principles with everything you need to know including phone numbers, websites and apps so you can discover the secret to becoming an automatic millionaire from the comfort of your own home. This powerful little book can secure your financial future.
The Automatic Millionaire is one of the most popular financial books of our times. When it was first published in 2004, it became a hit, spending thirty-one weeks on the New York Times bestseller list and simultaneously reaching number one on the New York Times, USA Today, BusinessWeek, and Wall Street Journal business bestseller lists. Available here.
Pained by financial indecision? Want to invest with Adam?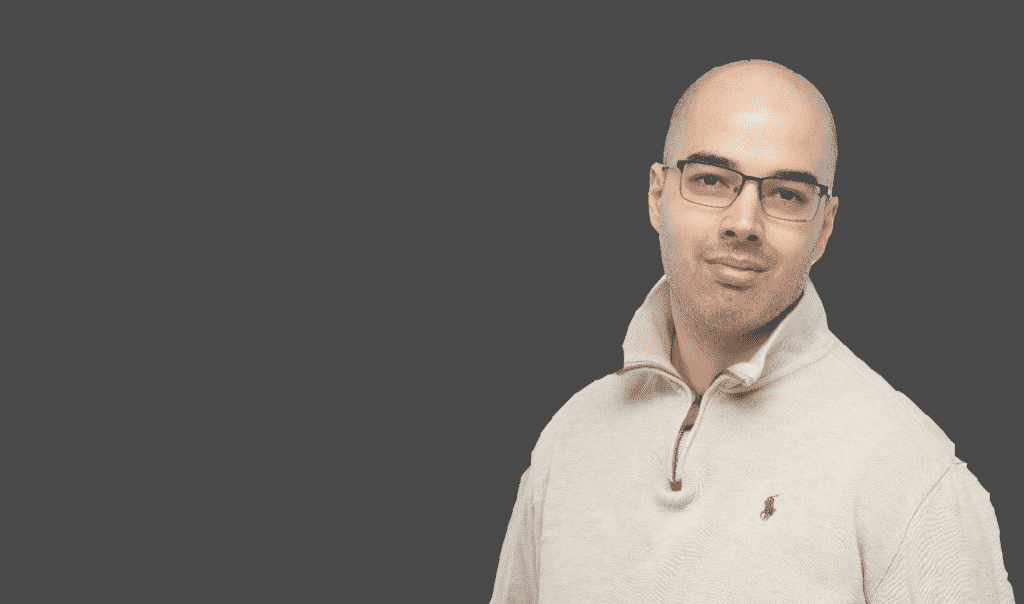 Adam is an internationally recognised author on financial matters, with over 693.5 million answer views on Quora.com, a widely sold book on Amazon, and a contributor on Forbes.