Some of the best books about investing – that will be the title of this article.
Nothing written here should be considered as any form of financial advice.
For any questions, or if you are looking to invest as an expat, you can contact me using this form, or via the WhatsApp function below.
Introduction
Today investing has its unique place in beginning investors' life. A very big interest arise towards investing in stock markets, securities and other valuables. But investments require serious preparation and study of theory. Usually it will take a while for the investor to feel solid ground under his feet and confidently navigate the financial world.
Fortunately, today, there are a lot of newly appeared convenient services for training; off-line and online courses for improving the literacy of a novice investor have been opened. Reading the right literature is a big part of this learning. Tools for teaching the same successful actions since the middle of the last century.
The stock market can be daunting for newbies because there are so many complex rules and familiarity with even basic terminology can be part of a huge learning curve. What is makes difference between an ETF and a mutual fund? What are the taxes for each investment option? What should I know about the stock market, how it works?
The investment books we are going to review, offer some valuable tips and guides on how to move in the stock market to have a successful result and answer all your questions.
In this article, we'll take a look at what I think are the best investment books:
"Common Stocks and Uncommon Profits and Other Writings" by Philip A. Fisher
"10 Rules for Financial Success" by Burton G. Malkiel
"The Intelligent Asset Allocator: How to Build Your Portfolio to Maximize Returns and Minimize Risk" by William J. Bernstein
Most of these books are specifically geared towards the stock market. However, the truth is that investing in stocks is part of the big financial equation. Therefore, the books that will be overviewed below are on personal finance that not only provide information on investing, but also offer a more holistic education in finance.
"Common Stocks and Uncommon Profits and Other Writings" by Philip A. Fisher
Find it on Amazon here.
The multibillionaire Warren Buffett, the US stock market guru, considers Philip Fischer one of his teachers in the world of investment. Philip Fisher founded his own money management company and later made a large fortune on investments in stocks.
The book's theses give the investor a warning against extremes. In almost each of these books, the reader will be able to see over and over again the recommendation to diversify your portfolio, and only Fisher says – do not overestimate diversification.
Don't aim for too many stocks in your portfolio; such a portfolio is difficult to assess, difficult to manage; keeping in mind information about a hundred papers is extremely difficult. The general level of diversification should allow the investor to avoid too serious consequences of a fatal mistake that happen to everyone, and, at the same time, should not talk about the uncertainty of its owner.
Philip Fisher warns an investor seeking a stable increase in their capital against hoping for an IPO ("Insidious IPO Trap"), justifying the recommendation with a high level of risk. This degree of risk does not correspond to the basic goals of the investor – to preserve capital and obtain a stable increase.
A separate chapter is devoted to the sale of shares during periods of crises and price declines. The author writes that selling securities in such a situation is the worst thing that an investor can do, and encourages, on the contrary, to buy falling shares, replenishing the portfolio with good securities based on the study of the financial condition of issuing companies.
He writes that the growth of financial indicators during the year, as well as a good value of the P / E multiple are not guarantors of the growth of shares in the future; these data are insufficient. An investor must analyze a larger number of indicators in order to select good securities in his portfolio, and watch the dynamics of financial stability or growth over the long term.
Before starting the movement, analyze the road ahead, plan your path; do not get carried away by driving on unreliable tracks, which can shorten the travel time, but can lead to the abyss. During stressful situations, do not panic and keep a sober head; this will allow you to make the most correct decisions.
"10 Rules for Financial Success" by Burton G. Malkiel
Princeton University economics professors and highly paid financial advisor Burton Malkiela wrote his book over 30 years ago. The book is very good for the novice investor. It provides a detailed and accessible description of the economic situation (which, despite 30 years ago, is quite relevant), an overview of markets and their basic laws.
The ten chapters of the book outline the ten basic rules of an investor striving for success. He very convincingly tells that you need to start saving and investing today; "The best time to plant a tree was 20 years ago" and "time is money". Whatever the state of a person who is thinking about investing, you do not need to promise yourself "I'll pay off my debts and then", "I'll save up a decent amount, and then". Such reflections are your enemies, because every lost day of your life, taking into account compound interest, results in hundreds and tens of thousands of dollars.
He also outlines a number of actions that each investor needs to minimize costs and maximize benefits: you need to use tax incentives and deductions, be sure to allocate part of the funds for insurance and reserves.
Choose your investment system that meets your goals and objectives, do not turn into a stupid imitator; think with your head, otherwise you will either come to the wrong place, or you will be left without a lighthouse when the one you were peeping at, leaves, Malkiel writes.
In fact, this book is a complete practical guide, accessible to understanding even the reader who is far from the world of finance and investment. It really has important ideas that you should know in search of an answer to the everyday question of how to preserve what you have earned by overwork, in order to gradually increase and turn it into wealth.
After getting ready for the road, get ready and go; do not delay, otherwise the path may never begin. Do not neglect small tricks along the way in order to get to your goal faster, but always follow your individual path, taking full responsibility for both the process and the result.
"The Intelligent Asset Allocator: How to Build Your Portfolio to Maximize Returns and Minimize Risk" by William J. Bernstein
Find it on Amazon here.
Intelligent Asset Allocator has helped thousands of people like you amass wealth through carefully diversified portfolios. In the global markets which is in a constant flux, balancing risk and reward is super important and significant.
Self-taught investor William Bernstein does not offer any gimmicks, secrets or magic solutions – just facts about investing and calm, smart advice on how to create and manage a long-term portfolio. That's all you need, despite the claims of advisers and pundits eager to profit from your hard-earned money. This easy-to-follow guide has everything you need to know, including:
Fundamentals of finance – historical, psychological and institutional.
Time proven strategies to improve the risk-reward ratio
Ways to focus on improving portfolio management
Bernstein will introduce you to the fundamentals of important topics such as multi-asset portfolios, optimal asset allocation, market performance, and strategy execution.
Nobody knows the future of the markets. Your prediction is as good as the last financial expert you saw on TV. Trust your instincts, trust your research and trust the proven approach of the Intelligent Asset Allocator, and your portfolio will profit through blue skies and financial market storms.
To conclude
Investment literacy opens up a new world for a person, significantly expands his opportunities. Putting into practice the guides of the most successful and knowledgeable people can lead you to the list of the richest people in the country and even the planet. But even without such dizzying successes, participation in the stock market can significantly improve the standard of living for you and your loved ones.
Books are just a start on the path to financial health. They will give you an understanding of where to go, relieve you of many fears and concerns, teach you the basic principles of work. To become a truly professional investor, in addition to reading the right literature, you need to study materials. From them you will learn many details and nuances that distinguish a real professional who feels great in any market condition from just a successful investor.
In this article, we looked at books published at different times by unconditional stock market professionals, millionaires and billionaires who formed their fortune, in most cases, from scratch. It is worth learning from practitioners, those who themselves have achieved success in this activity.
Pained by financial indecision? Want to invest with Adam?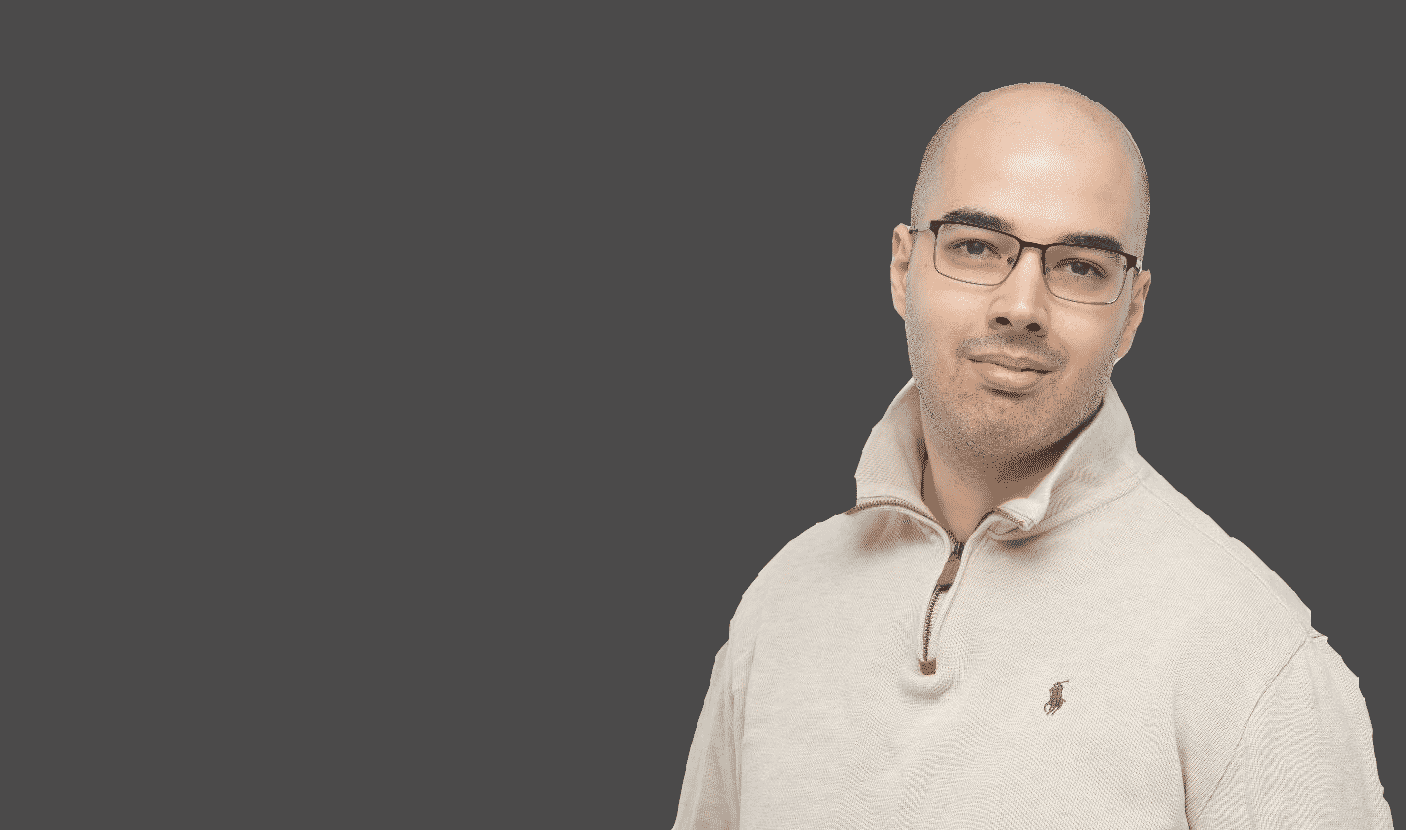 Adam is an internationally recognised author on financial matters, with over 551.2 million answers views on Quora.com and a widely sold book on Amazon and a contributor on Forbes.