Redfin Review 2022 – that will be the topic of today's article.
Nothing written here should be considered as financial or any other kind of advice.
For any questions, or if you are looking to invest in better solutions, you can contact me using this form, or via the WhatsApp function below.
Introduction
After its foundation (2004), Redfin has established itself as the largest real estate brokerage in the US. In 2019, its agents served more than 530,000 clients and managed $ 30.5 billion in real estate transactions.
Redfin strives to offer the same basic services as traditional realtors, but charge much less. Redfin advertises a listing commission of 1.5%, which is about half the amount most agents charge sellers.
Reducing the Redfin rate could result in significant savings. But, as is the case with most discount brokers, these savings can be achieved through the quality of service.
Briefly, Redfin is a real estate brokerage company that advertises fee discounts of up to 20-30% for both sellers and buyers. The potential savings are real. However, as Redfin reviews show, customers often sacrifice quality of service. Other low-commission companies may offer the best combination of savings and practical service.
In other words, Redfin is a popular home search tool and discounted real estate brokerage with licensed real estate agents who can help you buy or sell a home.
Redfin's main offering is discounted services for home sellers. You can save up to 20-30% on commissions by selling through Redfin instead of your traditional realtor.
The biggest potential trade-off is service. Redfin agents can deal with about 2 or even 3 times more sales than an average realtor, and which can cause a limit in their time to provide an individual support to each client.
Who is Redfin most suitable for?
Redfin is worth considering if:
You value savings over hands-on maintenance
You are comfortable with technological experience.
You are selling a more expensive house
Your trading situation is simple and you have a flexible schedule
Advantages:
Complex search filters
Save, share and lock individual records
Ask questions or schedule an excursion from the app
Track past tours and upcoming open days
Disadvantages:
There is no way to search for rental objects
The functions in the app are limited compared to the website
No free option for Redfin seller
Limited information about the area
How does Redfin work?
Redfin is a full-service real estate buying and selling platform. It caters to homeowners and potential home buyers who would rather use an agent rather than trying to buy or sell on their own. However, the Redfin mobile app only offers a subset of the functionality that the Redfin website provides.
For example, there are no mortgage calculators and agent catalog available on the site in the app.
However, it is still a good option for casual buyers looking to browse the latest home listings. This is because it offers all the search tools you would expect from a top rated real estate app.
You will have an opportunity to filter your search of a house by mentioning your criterias, including house size and property type. In addition, individual lists can be saved or published – or deleted from the list so that they never interfere with your results again.
Complex search filters
Browsing Redfin's listings is easy, and you can narrow your results using robust search filters. You will see all the standard filters such as square footage, bedrooms, and property type. You can also filter out more specific details, such as specifying the exact number of floors or parking spaces that you want to offer on the property.
For those prone to visual perception, you can select to search only properties with a 3D step-by-step overview and virtual tours. Results can be viewed as a list or map, and you can create your own map lines to narrow your search to the area you want.
Save, share and block individual records
One of the benefits of the Redfin app is the ability to customize your browsing experience. For example, you can save any entry that catches your eye with a simple click of the heart icon. Or, you can delete a list that just doesn't fit your needs to prevent it from appearing on future searches. This is a useful feature that seems to be lacking in many other popular real estate apps.
In case you need to show something to your friend, you can easily share your favorite lists through the Redfin app with dozens of third-party apps. Send your ad via email using Gmail, Outlook, or your device's email app. You can also share via tweet or Twitter DM, or send an announcement to a friend via Zoom.
Ask questions or schedule your tour from the app
When you find a property in which you are interested, you can use the contact form in the app to start talking to a Redfin real estate agent or partner agent who can help with any questions. You can also contact us to schedule a personal or virtual tour.
In addition, you can view additional information about Redfin and partner agents, including reading testimonials from real customers. Anyways, you will not see a direct contact information for neither listing agent nor the Redfin agents. Instead, you will need to use the contact form to contact someone about the listing.
Track past tours and upcoming open days
The more time it takes to find the right home, the more organized you need to be. The Redfin app makes it easy to keep track of the houses you've visited with a handy list of your past tours.
You can also view any upcoming open days in your desired area and save future open days to your in-app calendar. You will also be able to see a list of open doors that you have visited recently, so you don't forget anything.
In short, Redfin's core offering is savings for home sellers and home buyers. But can he really offer discounts and discounts and still be profitable? The simple answer is yes, bow Redfin saves?
Promoting your real estate company services with millions of people that are already using the app and website, and that in result helps Redfin to save on marketing.
Using technology and a team approach to serve more customers per agent
Increase sales of existing customers on additional services Redfin
Buying your real estate through Redfin
Redfin suggests savings for home buyers, although they are a little lackluster when we compare it to the discounts that Redfin offers to sellers. If your purchase qualifies, you can get a discount on commission – what the company calls Redfin Refund. This discount can help offset closing costs and other upfront costs.
The average shopper who qualifies for the commission discount saves $ 1,500, according to Redfin. However, it is unclear on its website how the discount amount is calculated. You will need to speak with your agent and mortgage lender to determine what you are eligible for based on your budget and location.
Keep in mind that the Redfin Home Buyer Discount is subject to numerous terms and conditions. For example, discounts:
Limited to selected markets
Not available if Redfin refers you to a partner agent from another company.
Not offered for certain types of purchases, including short sales.
Provided Redfin earns at least $ 6,500 in buyer's agent commission.
In addition to restrictions on participation in the Redfin program, state regulations and your mortgage lender's policies may limit your ability to earn commission discounts. Learn more about discounts for home buyers.
Redfin offers additional savings to buyers who also sell their previous home with Redfin within 12 months of purchase. Moreover, except for getting the commission discount, Redfin also decreases the listing fees by 0.5% when these customers sell, or gives a refund the difference in case they sell first.
Selling your real estate with Redfin
In most cases, selling through Redfin can be fully comparable to the experience of selling through a traditional broker. Your agent – or another member of the Redfin team – will accompany you through every step of the process, from determining the list price to signing your final documents.
Along the way, they will provide services and support such as:
Pricing
Professional photography
3D virtual tours
Open Day
View offers
Negotiating with buyers
Final coordination
The biggest difference is that you can get less hands-on support with Redfin compared to a traditional agent. Is it worth selling with Redfin then? In some cases, the potential savings may be worth this trade-off. However, many home sellers may choose to work with other low-commission real estate companies that favor one-on-one support.
How much does Redfin cost?
When you sell through Redfin, the total real estate commission is likely to be 4-4.5% of the sale price of your home. This includes a 1.5% Redfin listing fee as well as a 2.5-3% buyer's agent commission. Here are some fee examples:
Redfin listing fee – 1.5% (minimum fees may vary)
Buyer's agent commission – 2.5-3%
Total commission – 4-4.5%
Redfin saves on commissions by reducing listing fees by up to 50% compared to a traditional realtor. However, you should also plan to offer the buyer's agent a commission rate that is competitive in your area.
Buyer's agent fees are usually 2.5-3% of the home's sale price, but the realtor's commission is always 100% negotiable. As a seller, the commission you advertise is up to you.
Why offer agency fees to a competitive buyer? This encourages realtors to show your home to their clients, which increases your chances of selling it quickly and for a lot of money.
Is Redfin really 1% commission? Redfin also actively advertises a 1% commission despite their standard listing fee of 1.5%. How it works? Redfin offers additional savings for customers who buy and sell with the company over a 12 month period.
If you qualify, Redfin will lower your listing fee to 1%. As already mentioned, when you sell your house, Redfin will charge you a listing fee of 1.5% and then give a refund of 0.5% difference after you buy your new home.
Despite the fact that Redfin advertises a high commission rate, its discounts come with minimal fees that range from $ 2,000 to $ 7,000 depending on your geographical location. In case you are selling a cheaper house in a more expensive market, Redfin's minimum commissions can decrease or even benefit your potential savings.
Don't forget about closing fees. Selling with either Redfin or with any other real estate broker, you will still be charged some closing fees. This may include transfer taxes, title insurance, escrow and settlement fees – possibly more depending on what you negotiate with your buyer. You must allow for at least 2-4% of the additional fees and taxes associated with the closure.
Other Redfin services
There are of course plenty of other services that you can find during working with Redfin. Let's review some of them.
Redfin Concierge Service
Plus the standard listing package, Redfin provides some premium options for its clients.
Redfin Concierge Service is a premium listing package that includes support to prepare your home market. For a basic listing fee of 2.5%, Redfin offers professional housekeeping services, that are included in its standard listing package.
This package seems a bit pricey due to what it includes. For a $ 500,000 home, it costs $ 5,000 more than the standard package. A big part of will probably find it cheaper to pay the 1.5% listing fee, rather than pay for additional services like house cleaning and staging.
Redfin premier
In select markets, homes over $ 1 million are eligible for the Redfin Premier program. The following package includes all the Redfin concierge services, but with a point that sellers only pay 1.5% – the same listing fee as the standard Redfin plan.
RedfinNow
RedfinNow is an iBuyer service that pays for houses with cash in specific markets. It is ideal for retailers who prioritize selling quickly and easily. If you accept RedfinNow's offer, you can close it in just ten days. And you will avoid the hassle of locating your home, navigating exhibitions, and negotiating with buyers.
However, you will have to pay more for this convenience. You don't need to cover the realtor's commission, but Redfin does charge a service fee that averages around 6-12% of the selling price.
Redfin agents
All Redfin agents are licensed real estate agents and provide the same general range of services and support as traditional realtors. However, there are a few key differences that can affect your experience or outcome.
Redfin agents are less motivated than traditional realtors
Traditional realtors usually work exclusively on commission. They are paid only in the event of a sale. This makes them highly motivated to help you sell quickly and at the highest possible price.
In contrast, Redfin agents are full-time employees. This means they get paid regardless of whether your home is for sale or not.
Redfin offers bonuses to agents who close many deals and score high on customer satisfaction. BUT compared to a traditional realtor, there is simply less direct incentive to rush and get the best deal for you.
The Redfin Agent Finder is useful but has limitations
The good news is that Redfin is actually pretty good at communicating customer satisfaction in a transparent manner. Redfin polls all of its customers and publishes each completed review on the related agent profile.
When you search for Redfin agents near you, you will be able to see their average customer ratings, read detailed reviews (good and bad), see past and active deals on a map (which shows which areas they usually operate in), and so on.
FAQ
How does Redfin's ranking compare to the national average?
Most of the mortgage rates found through Redfin are the same or slightly below the national averages. Rates vary considerably depending on the type of loan, lender, and location. Redfin Mortgages direct loan rates are usually higher than rates offered in the affiliate market.
Is Redfin a Good Choice for a Mortgage?
Redfin can be a useful tool to view local mortgage rates using a comparison tool. You should think well about using Redfin as a lender, as it is a risky deal. There are not many reviews about Redfin's loan division. Redfin does have a Better Business Bureau (BBB) ​​page rated 1.19 stars (out of 5), but most of the BBB's reviews seem to be about real estate agent services, not direct mortgages.
Is Redfin a good choice for refinancing?
The Redfin Mortgage Comparison Tool can be a good option for exploring local refinancing options. Your personal lending experience will depend on the lender you choose. However, Redfin's direct lending segment, Redfin Mortgages, does not offer refinancing loans.
How do I get a Redfin mortgage?
Mortgage requirements through the Redfin loan market will differ depending on the specific lender and the type of loan. With regard to loans directly from Redfin Mortgages, the company does not publish its qualifications. However, there is no indication that the lender is offering FHA or VA loans, so you will likely need to have at least a fair loan and meet a minimum down payment. You don't need to use a Redfin real estate agent to qualify for a mortgage through Redfin Mortgages.
What types of mortgages does Redfin offer?
You can find a full range of loan types on the Redfin comparison site, including purchase loans and refinancing loans. The terms include different durations, such as mortgages for 30, 20 and 15 years, as well as loans with fixed and variable rates.
Direct lender Redfin Mortgages only provides new purchase loans, so you cannot get a refinancing loan. Loans are offered at fixed rates for 30 and 15 years during the initial offering process.
Working with an online real estate brokerage company
Increasingly, those who buy and sell real estate are turning to online real estate agents. This can be a daunting task for newbies as most people do have experience with a main street branch.
The Internet has allowed real estate agents to improve their customer service by providing online applications. In essence, it broadened their horizons, allowing them to grow their audience and customer base. This led to the creation of a modern real estate agent who can use a variety of methods to get the job done.
Some clients have found that using an online real estate agent is much easier and much less stressful. This is because an online agent makes you responsible for selling your home; it takes away the middle man and the salesperson's gimmick, which simplifies the process.
Subsequently, online selling and buying has become popular as many find it smoother and faster than old style real estate agents.
The process of using an online real estate agent is quite simple; the first step is to register your property on the site that you have chosen to use. This will be pretty much the same information that the agent receives from the main street, although instead of verbally providing information, it is entered into an online form.
Thus, it will take a little time and your data can be sent completely. Again, however, some people will always prefer the human factor in providing parts due to trust issues.
After you provide your details, usually you either contact your local real estate consultant or you are contacted. Usually a number is provided or asked to indicate a suitable time to call.
After that, the job of an online real estate agent is to list your home on all the major real estate websites to ensure it gets enough attention. The process of using a human agent is much the same, it just requires a little more work on the part of the property owner to find the right agency.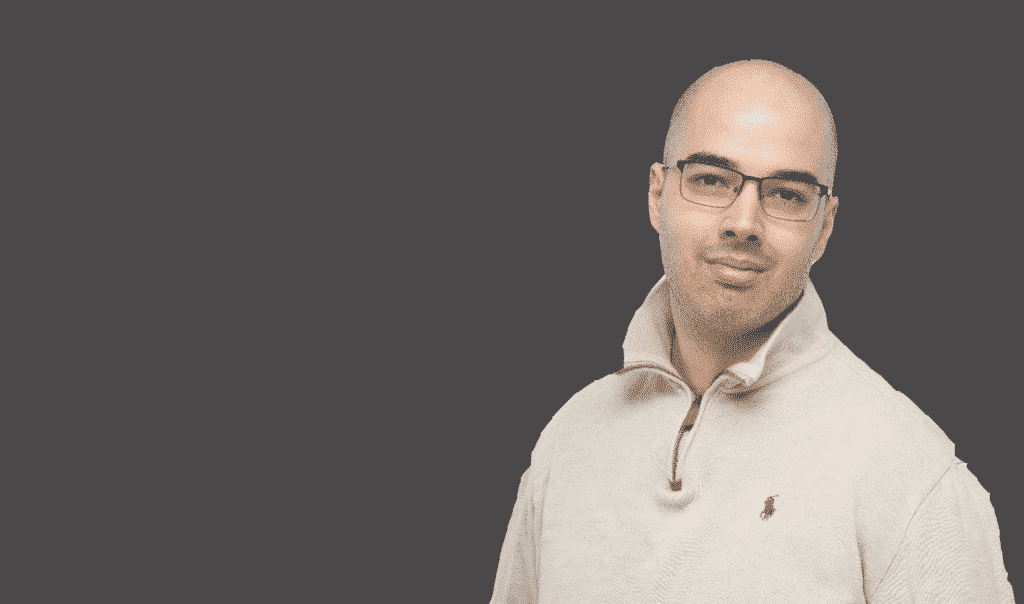 Adam is an internationally recognised author on financial matters, with over 309.2 million answers views on Quora.com and a widely sold book on Amazon