If you are planning on relocating from America to Dubai, you will need to ensure that all of your relocation preparations are completed to the highest standard.
At the moment, Dubai is luring a significant number of expatriates from all over the globe. Dubai is home to around 80 percent of people from other countries.
It has earned the nickname "The City of Gold" as a result of its flourishing economy, culture, and way of life.
As a result of this, it should come as no surprise that a significant number of people are relocating from America to Dubai in order to reside in the rapidly expanding metropolis of Dubai.
However, what are the prerequisites for relocating from America to Dubai? Make sure that your documents are in order.
In addition, immigration and migrating to the UAE both need a significant amount of preparation, with a primary emphasis on determining the optimal time to make the transfer.
It is highly recommended that you relocate outside of the busiest times of the year, namely outside of the summer months.
If you want to invest as an expat or high-net-worth individual, which is what I specialize in, you can email me (advice@adamfayed.com) or use WhatsApp (+44-7393-450-837).
How To Apply For UAE Visa As An American
If you are relocating from America to Dubai, you will need to get a visa from the United Arab Emirates in order to reside in the city of Dubai.
The application process, on the other hand, is not too complicated, and you may determine the kind of visa you need to enter the UAE by going to the website for UAE immigration.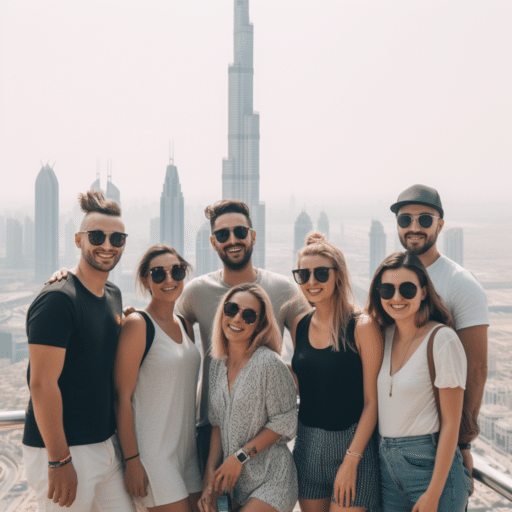 You have the option, however, to submit your visa application in person at the United Arab Emirates Embassy in Washington, District of Columbia. In addition to this, please ensure that you have the following papers with you and that they are up to date:
A passport that was valid and authentic six months prior to the date of departure.
If you are married to a Dubai resident, you must present a marriage certificate to prove that your spouse is sponsoring you.
Evidence of finances.
Certificate of No Objection from parents containing their photographs to be used as identification for minors.
If you are relocating from America to Dubai for employment, you must obtain an invitation letter from the UAE-based employer for whom you will be working. This is also a sponsor. In addition, the duration of your visa is contingent upon the parameters of your contract.
When applying for a visa to enter the United Arab Emirates, you will need to ensure that you have all of the necessary documentation on hand.
In addition, the processing time for the visa application is often no more than three working days.
Work permits and residency visas are the ones that are requested in the United Arab Emirates the most often. You do not need to submit an application for a visa to enter the United Arab Emirates if your stay in the country will be for less than one month.
You are in luck if you are a citizen of the United States and want to take a trip to Dubai before migrating to the United Arab Emirates.
If the duration of the planned trip is less than 30 days, holders of American passports are eligible to get a visa upon arrival at the airport. You will, however, need a current UAE residency visa in order to relocate to Dubai on a more permanent basis.
Remember that your passport must still be valid for at least six months after the visa has been obtained in order for you to be granted entry. The following are some of the most prevalent kinds of visas that are applicable to your situation:
Employment Visa: The firm that is sponsoring you in the United Arab Emirates will be the one to offer you a work or employment visa. Your employer is responsible for taking care of all visa-related matters, including the application for a resident permit. Check out the largest expat employers in Dubai.
Dependent Visa: If you have a spouse or dependent children (a male kid under the age of 25 and/or a daughter who is not married), you have the ability to sponsor them to stay in Dubai on your visa. You are need to make at least AED 4,000 per month, or AED 3,000 if you have accomodation. If you want your adult children to be able to sponsor you for a residence visa in Dubai, they will need to earn a minimum of 20,000 UAE Dirhams each month.
Student Visa: Students who are currently enrolled at an educational facility or university in the UAE are eligible to apply for the Student Visa. Only during the time that you are enrolled in classes in the UAE is the visa valid.
Investor Visa: If you are an entrepreneur intending to establish your own firm in Dubai (or are planning to invest in one), you may apply for the Investor visa. This visa allows you to stay in Dubai for up to four years. You may submit an application for this visa in any of Dubai's several free trade zones.
Property Owner Visa: If you own real estate in Dubai, you may be eligible to submit an application for a resident visa that is valid for many years. Before a visa can be awarded to you, you will be required to undergo a medical exam, and this need applies regardless of the kind of visa you choose.
What Are The Document Requirements When Relocating From America to Dubai
If you are relocating from America to Dubai for employment, the firm that is sponsoring you will take care of the majority of the paperwork and processes.
Having said that, you are obligated to check that all of your documentation is in proper order.
Documents Related To Educational Attainment
In order to successfully submit a work visa application, it is quite possible that you will be required to produce an original copy of your degree or educational credential that has been authenticated.
Although you will be able to have this done once you are in Dubai by using a service there, it will be simpler and more cost-effective for you to accomplish it while you are still in the United States.

In many educational institutions, the official document that certifies a graduate's degree will be provided by a notary public who will be on staff.
Once you have this, you will need to seek authentication from the Secretary of State (you should get in contact with your state school to find out the most efficient method to go about this).
After that, you will need to take the document to the Office of Authentications at the United States Department of State in order to have it authenticated.
The very last thing you need to do is receive identification from the United Arab Emirates Embassy in Washington, District of Columbia.
Marriage Certificate
If you are traveling to Dubai with your spouse, you will need to carry a copy of your marriage certificate with you.
Be careful to get the Certificate of Marriage authenticated in the United States by the issuing officer, the US Secretary of State, the Department of State Office of Authentications, and the Embassy of the UAE in Washington.
Passport Photos
Bring as many photographs of yourself in passport size as you possibly can if you are relocating from America to Dubai, since this is a vital piece of moving advice!
There is a possibility that you may need several copies of everything from your visa and driver's license to your health insurance card and Emirates ID.
As a result, it is preferable to have enough in reserve so that one does not have to rush about in an effort to locate a picture studio at the very last minute.
How To Transport Your Belongings From The USA To Dubai
Cost Of Shipping Your Belongings From The USA To Dubai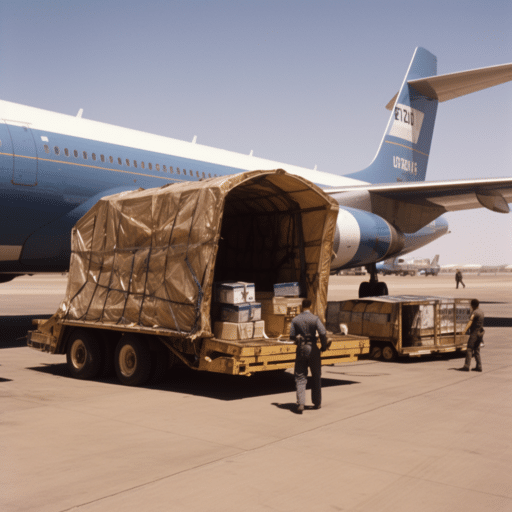 Here are the typical costs of international shipping for many of the most popular voyages, which go from key cities in the United States to Dubai.
Keep in mind that these are only some approximations. Simply enter your information into this form, and one of our suppliers will come back to you with an estimate of how much it will cost to send your package to Dubai. This will provide you with a more precise estimate of how much it will cost to transport your package.
It takes 25.5 days and $2,169 to ship a package from New York to Dubai; 30.5 days and $1,981 to ship a package from Houston to Dubai; and 38.8 days and $1,466 to ship anything from Los Angeles to Dubai.
Cost Of Flying Your Belongings From The USA To Dubai
According to The World Bank, the cost of air freight may be anywhere from 12 to 16 times more than the cost of shipping your belongings.
In this particular scenario, shipping might save you up to $1,116 compared to the cost of air freight. Despite the fact that air freight is unquestionably quicker than other ways, it is also much more costly.
The prices of air freight are determined by the weight of considerably lighter commodities that are transported from airport to airport. To be more specific, the weight of 250 kilograms of domestic goods is used.
This is a drop in the bucket compared to the 20-foot shipping container that was mentioned before. That container weighs around two tons when it is empty, and it has a maximum weight of 28 tons, which indicates that it can hold 26 tons of cargo.
Planes have trouble carrying this much weight, therefore this is how much it would cost to ship a lesser cargo weighing 250 kilograms with a value of $56,400 from Houston, New York City, and Los Angeles to Dubai.
Shipping from New York to Dubai by plane takes 13 hours and costs $2582. It takes 16 hours and $2,582 to air freight from Houston to Dubai. It takes 16 hours and $2,582 to air freight from Los Angeles to Dubai by plane.
Living In Dubai As An American
Although Americans make up a relatively tiny fraction of the expat community in the UAE, the vast majority of persons are relocating from America to Dubai.
Living in Dubai as an American is made simple and hassle-free because to the city's multicultural character, which ensures that you will be able to easily discover companies that are well known in the United States.
Finding A Place To Stay In Dubai
Once you are done relocating from America to Dubai, it is possible that the firm that is sponsoring you will offer you with a short-term somewhere to stay.
However, you will have a short amount of time to locate a house that you can call permanent. Fortunately, it is not difficult at all to get housing in Dubai. You have a wide range of possibilities and a wide variety of property types to choose from, ranging from little studio flats to expansive villas.
If you do not have a sponsor, finding an accommodation may post a challenge. You are aware that finding a new place to live is one of the most crucial aspects of relocating.
However, something you may not be aware of is that Dubai is more likely to be stringent with regard to the people you live with than the location of your home.
To start, it is prohibited the law to cohabit with someone of the opposite sex unless that person is a member of your immediate family or you are married to them. Therefore, if you want to share your life with your significant other, you should seriously consider getting married.
Taxes In Dubai For Americans
You may believe that you don't need to worry about taxes since the United Arab Emirates does not levy income taxes, correct?
Regrettably, even if you are a citizen of another nation but reside in the United States, you must still pay taxes on any income you get from other countries.
Unless you have renounced your US citizenship or abandoned your status as a green card holder, you are obligated to file an income tax return with the US government.
If you meet specific criteria, you may be able to exclude foreign-earned income up to a set amount ($120,000 in 2023).
You may avoid paying taxes on money earned outside of your native country if you qualify for this exemption. Individuals who are self-employed, on the other hand, are nevertheless expected to contribute to social security and Medicare via the payment of a self-employment tax.
Remember that you will still be obliged to pay ordinary taxes on any income you make in the United States, such as a 30% tax on rental income from any properties you rent out in the United States.
If you live in the UAE, you are excused from paying taxes on the following items: wealth, income, gifts, capital gains, inheritance, and luxury goods. If you wish to buy real estate in the United Arab Emirates (UAE), you must pay a transfer charge in addition to a registration cost.
These are the two types of taxes that apply to UAE property acquisitions. The expense of transferring ownership of property. In Dubai, the registration fee varies from 2,000 to 4,000 AED ($545 to 1089), based on the property's price and whether it is less than or more than 500,000 AED ($136,127).
The transfer tax in Dubai is 4% of the property's value. Furthermore, if the property is situated in Dubai and is utilized for rental purposes, you will be forced to pay a municipality tax of 5% of the annual rental earnings (or 10% for commercial properties).
When it comes to paying your taxes as an American living abroad, you may still be able to lower the amount of money you owe in taxes; nevertheless, it is always advisable that you analyze your situation ahead of time and seek the aid of a tax professional.
Healthcare In Dubai For Americans
The Dubai Health Authority (DHA) ensures that both the public and private sectors of healthcare in Dubai adhere to high standards, so you can rest easy knowing that you will get good treatment if you need it.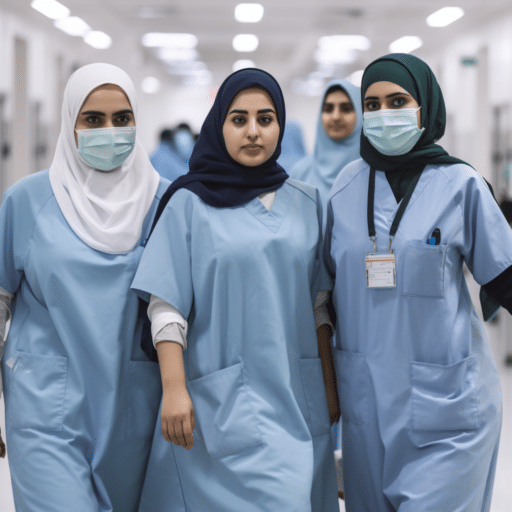 Most medical professionals are bilingual in Arabic and English. Over 130 private hospitals covering a wide range of specializations may be found in the conveniently placed district of Dubai Healthcare City (DHCC).
Everyone living in the United Arab Emirates (including foreign workers and their families) is required to obtain medical insurance.
An company in the UAE must offer health insurance for its employees, however they are not compelled to extend this coverage to their families. Employees who sign up for health insurance will be issued a Health Ministry health card and subject to annual co-payment caps of AED 1,000 ($272).
The lack of dental and eye care benefits, however, makes this coverage less than ideal. Expats often cover themselves and their family with international private health insurance, the specifics of which might range widely depending on the insurer chosen.
Always remember to bring your health insurance card with you, whether it's from the Health Ministry or a private provider.
Fortunately, emergency care at UAE public hospitals is free even for those who do not have a Health Ministry health card.
Make sure that the medicine you use is not prohibited by the UAE's pharmaceutical rules (which restrict narcotics and psychiatric substances) before making the move to Dubai.
Laws In Dubai That You Should Know
While we are on the topic of the laws in the UAE, there are several things you need to take notice of that you may not have known about if you are an American living in Dubai. These rules apply only to residents of the United States.
In addition to the impossibility of cohabitating with someone of the opposite sex, it is also against the law to show any kind of affection in public, with the exception of married couples who may hold hands in public.
It is against the law to engage in homosexual activity, as well as to be inebriated in public. In addition, it is against the law to use profanity or make offensive hand gestures, as well as to wear garments that are judged to be overly exposing.
In addition, it is against the law to operate a vehicle while under the influence of alcohol or drugs, as well as to take photos of other persons without first obtaining their consent. However, this is something that is considered to be normal around the globe.
Bringing Medicines To Dubai From America
The city of Dubai, along with the rest of the globe, is now engaged in a conflict with illicit drug traffickers.
This is also relevant to the different categories of pharmaceuticals that you are permitted to bring with you from the United States to the United Arab Emirates.
Consequently, it is of the utmost significance that you do research about the kind of drugs that are prohibited in the UAE. If you have a prescription, then you will need to seek permission from the MoH (the Ministry of Health of the UAE) before you may carry it over the border.
However, you will be subject to legal consequences if you are found to be carrying or transporting any unlawful drugs or medications.
If you do not already have a prescription for the medication you need, you should give some thought to obtaining one.
In a similar vein, you have the option of looking into what kinds of pharmaceuticals are available in Dubai as an alternative to the ones you have access to in the United States.
You need to arrange an appointment with your primary care physician as soon as possible and ask them to compile a list of the components of the medications you are now taking.
In order to get medical treatment, non-locals are required to sign up for a private medical insurance plan that complies with the regulations of the Dubai Health Authority (DHA). While people are protected by a healthcare insurance program that is financed by the government.
Cost Of Living And Average Wage In Dubai
There are a number of factors to consider before uprooting your life, but work possibilities are often the most important one.
There is a connection between this and the expense of living as well. On the other hand, let's have a look at the typical income of a resident of Dubai.
The United Arab Emirates Dirham (abbreviated as AED) is the currency that is used in Dubai. And as of July 2021, the typical wage for a single month comes out to around 21,500 AED. This comes to around $5,853 total.
The cost of living in Dubai might be considered to be on the higher end of the pricing spectrum. When it comes to lodging, a one-bedroom apartment in Dubai's city center will run you roughly 5,528 AED, while the same apartment situated outside of the center would cost you 3,687 AED. This equates to $1, 505 and $1, 003 respectively.
‍Cost Of Education In Dubai
There are a number of highly regarded American educational institutions located in Dubai.
The educational systems in this emirate make available a variety of foreign curriculums, including IB programs.
When it comes to the greatest schools in Dubai, there is sometimes a race to get a spot since they are so popular.
This is true regardless of the subject matter or the year group desired. If you have a kid who is of school age and are considering relocating from America to Dubai, it will be a prudent choice on your part to conduct your research and get in contact with the schools that you have chosen to be on your shortlist long before the actual transfer.
In terms of educational opportunities available in the United Arab Emirates (UAE), the city of Dubai offers a mixture of public and private schools.
In addition, international students have been permitted to enroll in public schools in the host country from the year 2001.
Children between the ages of 5 and 15 are required to attend public schools, which are not only free for UAE citizens but also mandatory for all children in the country. The tuition costs for the institutions vary from around 3,463 to 17,449 U.S. dollars, or 13,723 to 64,093 UAE dirhams respectively.
However, due to the fact that private schools make over 90% of UAE's educational landscape, the overall cost of education is higher.
There are a number of international schools that operate with a rotating administration. This translates to the fact that parents are free to submit applications for their children to attend foreign schools at any point throughout the school year.
The school week runs from Sunday through Thursday instead of Monday through Friday as it does in most other countries.
This makes for an educational structure that is quite unique. It is up to the discretion of each individual institution to choose the hours that classes are held. In addition, pupils who do not come from an Arab background are required to study the Arabic language up to the age of 13 or until they reach the ninth grade.
If you are interested in pursuing higher education, Dubai offers several alternatives, including some American universities with branches here. Take a look at some of the best international schools in Dubai.
Food Options For Americans In Dubai
Both people who are originally from the United States and who now make their home in the United Arab Emirates frequent American eateries in Dubai.
In addition to the wide variety of American fast food franchises, you may choose from options like The Cheesecake Factory, Shake Shack, and even TGI Fridays.
Cafes and restaurants selling cuisine from India, North Korea, South Africa, France, and any other nation you can think of are great options for those who are looking for something a little out of the ordinary.
It's probable that you'll be able to locate anything you need in Dubai, whether you're shopping for ingredients or maybe even your favorite cereal from back home.
You won't have to worry about missing the flavors of home since supermarkets like Spinneys and Park n Shop provide a wide variety of foreign brands.
Pained by financial indecision? Want to invest with Adam?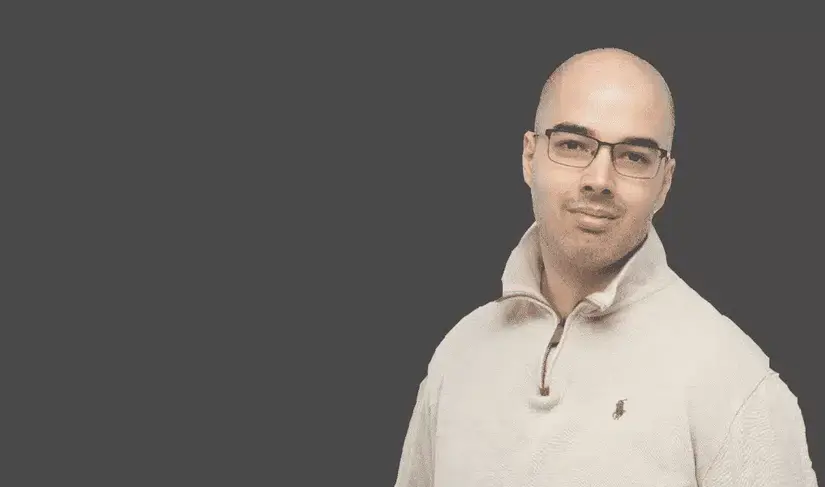 Adam is an internationally recognised author on financial matters, with over 694.5 million answer views on Quora.com, a widely sold book on Amazon, and a contributor on Forbes.