Relocating from the UK to Dubai can be a thrilling and potentially rewarding decision, as it may present a range of fresh prospects and experiences.
Dubai presents a plethora of opportunities for employment and business ventures, boasting state-of-the-art infrastructure and a remarkable standard of living.
This city is renowned for its dynamic atmosphere and is considered a prime location for settling down, provided you are willing to invest your efforts and commitment. The inquiry persists- what are the steps of relocating from the UK to Dubai?
This guide is designed to assist individuals who are seeking a career change or a new experience. It provides a comprehensive overview of the steps required to successfully make the transition.
If you want to invest as an expat or high-net-worth individual, which is what I specialize in, you can email me (advice@adamfayed.com) or use WhatsApp (+44-7393-450-837).
Why Move To Dubai
The number of British people relocating from the UK to Dubai is growing at a fast rate, making it one of the most desirable locations for expatriates.
It is a city on fire with an entrepreneurial culture and opportunities for those who are ambitious, and it boasts economic development that is unmatched by any other metropolis.
It has a climate that is far hotter than that of the United Kingdom, as well as a language, religion, legal system, and social mores that are utterly distinct from those of the United Kingdom.
People that are eager to assimilate will discover that Dubai is quite hospitable, far more varied than one would originally imagine, and considerably more economical than the UK.
In addition to this, there is a flourishing expat community in which you may participate in activities such as socializing, playing sports, and indulging in the most popular activity in British culture, which is drinking.
You do not have to conform to an Islamic dress code in Dubai; nonetheless, there are restrictions against wearing 'indecent attire' Despite the prevalence of myths about Dubai in the media, it is possible to purchase alcohol in bars and specialty stores (with a liquor license issued to non-Muslims). In addition, some stores have a western department where they sell pork that you may purchase.
Among the various transformations that global cities have undergone in recent decades, the most remarkable and striking have taken place in Dubai.
Formerly a primary business center for the oil industry, the Emirate has effectively capitalized on the escalation of oil prices and the relocation of businesses from other regions of the Middle East to significantly augment its economy and make a remarkable entrance onto the global stage.
Presently, the contribution of oil to Dubai's Gross Domestic Product (GDP) is less than 1%, whereas in the past, it accounted for more than 50%.
The municipality has implemented a significant shift in its economic structure, expanding its scope to include various industries such as real estate, construction, commerce, financial services, and tourism.
The aforementioned transition has resulted in significant alterations to both the physical and demographic makeup of the region, in addition to the economic equilibrium.
The city of Dubai, for instance, has experienced a proliferation of towering skyscrapers that puncture the Arabian horizon, alongside the development of artificial islands that serve to facilitate both real estate and tourism ventures.
As a consequence of the aforementioned economic boom, foreign laborers have been drawn to the region, resulting in Emiratis constituting a minority within their own city.
There are numerous opportunities available for British citizens who choose to emigrate to Dubai. Many individuals have capitalized on the region's low crime rates, increased purchasing power, and affordable real estate prices to significantly enhance their standard of living.
In the year 2020, the United Arab Emirates stood out as the sole nation to have three of its urban centers, namely Abu Dhabi, Dubai, and Sharjah, ranked among the top ten safest cities globally.
Here are important reasons why you should consider relocating from the UK to Dubai.
Dubai Is A Global Center For Commerce
The city of Dubai, which is well-known for the fast-paced business climate it offers, is an excellent location in which to launch or develop a company based in the United Kingdom.
It has become a worldwide center for many different sectors, including banking, finance, technology, media, and more. Many multinational corporations have chosen to establish their headquarters in this city.
What should you do if you are a professional in the United Kingdom who works independently or freelances?
After acquiring a freelancer visa in Dubai, you will be able to take use of the city's high-quality infrastructure, vast pool of diversified talent, and robust business network in order to grow your clientele and launch your company.
Dubai Is A Tax Haven
As of right now, the United Arab Emirates maintains a policy of zero taxation, which indicates that you will not be required to pay any taxes on your earnings.
This is one of the primary factors that plays a significant role in why so many people are deciding on relocating from the UK to Dubai each year.
In addition to this, it assists firms in lowering their operating expenses, which ultimately results in increased earnings for the company.
Although the government of the UAE will establish a new corporate tax system in order to impose a 9% corporation tax beginning in January 2023, it will continue to preserve zero taxation advantages for enterprises that have annual net income of less than AED 375,000 or businesses that operate from a UAE free zone.
Dubai Allows Profit Repatriation And Foreign Ownership
If you are an outside investor looking to start a business in Dubai, you have the option of doing so in one of the city's free zones, where you will have complete control of the company.
Because of this, you will not be required to form a partnership with a regional sponsor and will not be required to give up any portion of your revenue in accordance with the terms of the agreement.
You won't have to pay any taxes on any of your earnings when you send them back to the UK, and there won't be any limits on how much you may send back.
This stands in sharp contrast to the legislation of a significant number of other nations, which prohibit the repatriation of profits earned by expatriates.
Dubai Has Excellent Business Infrastructures
It is generally agreed that Dubai is one of the top business centers in the world since it provides a comprehensive variety of contemporary infrastructure that is essential for the success of enterprises.
This includes modern digital services, as well as high-speed internet networks, international airports, and more.
As a result of the city's strategic position at the intersection of East and West, it offers access to a global market that is filled with favorable trade prospects from nations all over the globe.
Moreover, this access is made possible by the city's historical significance. Because of all of these benefits, it is an excellent location for business people from the United Kingdom who are searching for new challenges outside of the country.
In addition, the free zones are equipped with all of the essential assistance and services, which may assist enterprises in setting up their activities and managing those operations. Make it a point to investigate the most successful commercial opportunities in Abu Dhabi and Dubai as well.
Dubai Has Excellent Quality Of Life
If you want to visit a city that lives up to its reputation as an exciting destination, you should go to Dubai.
The city has a thriving culture and provides a diverse array of opportunities for entertainment, including a wide variety of concerts, shopping malls, restaurants, cafés, and art galleries, among other possibilities. Desert safaris, scuba diving, and kite surfing are just a few examples of the many exciting outdoor activities that can be enjoyed here.
Additionally, there is a first-rate healthcare system in the city, complete with hospitals and clinics that are on par with the best in the world.
In the event that you and your family have plans on relocating from the UK to Dubai, you won't have any trouble locating reputable international institutions of education for your children.
In general, compared to the cities in the surrounding area, the quality of living that Dubai offers its expatriate residents is unparalleled.
Dubai Is A Safe And Peaceful Country
The city of Dubai is known for its low incidence of crime and its high level of safety. Because the government takes such severe precautions to ensure the protection of its citizens and visitors, foreign nationals may relax and enjoy their time in the city without being concerned about their personal security.
Because more than 90 percent of Dubai's entire population is made up of expatriates, the city offers a secure living environment for those who want to relocate there.
Dubai Has Some Of The Popular Tourist Destinations
In addition to its frenetic commercial environment, Dubai is a popular tourist destination due to the city's breathtaking beaches, cutting-edge architecture, exciting nightlife scene, and one-of-a-kind retail opportunities.
There is a great deal to discover in this city, including the Burj Khalifa, which is the tallest skyscraper in the world, as well as the stunning Palm Jumeirah island and the world-famous Dubai Mall.
You, as an expat residing in Dubai, are in a position to make the most of these attractions and to appreciate the high quality of life that comes along with them.
If you are interested in expanding your business opportunities, you might think about creating a travel agency in the UAE. This will allow you to simply provide services to visitors from other countries.
Easy Way To Start A Business In Dubai
Getting a company off the ground in Dubai is not that difficult and doesn't need too much bother. The amount of paperwork that is required to form a company may be kept to a minimum, and the business can begin operations in a matter of days.
Establishing a corporation in the United Arab Emirates enables enterprises based in the United Kingdom to more rapidly join that country's market, which in turn may provide business owners with profitable prospects.
In addition, the city's infrastructure is of the highest international caliber, which makes it easier for enterprises to flourish here without facing significant challenges.
According to the Ease of Doing Business Index, which is a concern of the World Bank, Dubai was rated in 16th position in the worldwide ranking for the year 2020.
What Is The Visa Option For UK Expats In Dubai: UAE Golden Visa
Recently, the government of the United Arab Emirates launched a program known as the UAE Golden Visa, with the intention of luring high-caliber professionals and business people to relocate to Dubai for a period of up to ten years.
The golden visa program provides people of the United Kingdom with an outstanding chance to get a legitimate residence permit in Dubai, allowing them to establish up permanent residency in the United Arab Emirates (UAE) with their families and grow their businesses.
Golden visa applicants are exempt from having to submit a lengthy number of documentation or make significant financial contributions, in contrast to applicants for many other visa programs limited exclusively to business travelers.
Anyone who can provide evidence of their credentials, experience, or savvy in the business world is eligible to apply. You also do not need a sponsor in order to participate in the golden visa program; rather, you may submit your application straight to the government of Dubai.
You may apply for a Golden visa in Dubai right now if you fall into one of the following professional or academic categories in the UK:
Entrepreneurs
Investors
Experts in the fields of health, science and technology, genetics, engineering, biotechnology, artificial intelligence, and other specialized fields
Athletes
Experienced humanitarian personnel
Academic achievers
Inventors
Artistic, cultural, and creative professionals
Among the many advantages exclusive to golden visa holders are:
There is no need to find a sponsor in the area.
Complete ownership and control over your company or enterprise
Ability to include spouses, children, parents, and even business partners
There are no constraints on where you may go.
Culture in Dubai for UK Expats
Relocating from the UK to Dubai could be difficult at first, but after you've gotten used to the culture shock, you'll have the opportunity to enjoy an exquisite life in Dubai and you'll be blown away by the glitz and glitter of this metropolis.
Make sure you are aware with the following features of Dubai's culture so that you can rapidly adapt to daily life in Dubai:
Language In Dubai
In terms of language, Arabic is still used in the UAE; however, the majority of citizens are fluent in English.
You won't have any trouble communicating in Dubai because of the vast number of expatriates who hail from a variety of nations; as a result, the locals speak a variety of languages.
Healthcare System In Dubai
The medical facilities in Dubai are among the best in the world, yet receiving treatment there may be prohibitively expensive. To ensure that one can afford necessary medical care, having health insurance in Dubai is really necessary.
In Dubai, residents and visitors alike have access to a medical system that is both highly developed and technologically advanced. The public hospitals, which are open to both locals and non-locals with the presentation of a valid health card, provide healthcare that is either free or extremely inexpensive.
The legislation in Dubai requires all inhabitants who are not citizens of the country to have private medical insurance, with the exception of Emirati natives.
If the benefits package that your employer provides does not provide adequate coverage to fulfill your medical requirements, it is in your best interest to enroll in a private health insurance plan.
Expect to pay AED 600-800 for a basic health insurance; AED 5,500 for a comprehensive health plan; AED 10,000-15,000 for a premium health plan; and AED 550-600 for essential benefits plans. These rates are per person.
If you are a family of four, expect to pay around AED 17,000, 33,500, and 70,000 for basic, comprehensive, and premium health plans, respectively.
Food Options In Dubai
Even while it's doubtful that you'll be concerned about food, we want to reassure you in any case. Because there are so many restaurants in Dubai serving every conceivable kind of cuisine, you won't have any trouble finding something to eat in Dubai regardless of your tastes.
You may also locate a variety of restaurants in the United Kingdom that provide your preferred meals, such as:
Gordon Ramsay's Bread Street Kitchen & Bar, The Croft Rhodes W1, The Nine, and Harvesters Restaurant all fall under this category.
Transportation In Dubai
There are a lot of attractions in Dubai that you will want to check out, and although driving yourself is often the best choice for getting about the city, there are various ways of public transit that may prove to be just as efficient, or even more so.
In addition, if you decide to drive, you will first and foremost need to get used to everything being on the left side of the road, sometimes known as the "wrong" side, depending on how you feel about it.
In terms of traffic, you can generally anticipate levels comparable to what you'd see during rush hour in London.
Dress Code In Dubai
Due to Dubai's status as an international metropolis that is home to a sizable population of expatriates, the city's dress code is somewhat permissive.
People will often stay out of your way as long as the clothing you wear is not too short or exposing, but this is not always the case.
Women may wear sleeveless shirts with shorts or skirts, although hot shorts and short tops could get them some strange looks in the city. On the other hand, these outfits are rather frequent on beaches and in nightclubs.
It is recommended that you wear long trousers and make an effort to avoid wearing extremely short sleeves if you are going to a holy location, such as a mosque or a church.
Climate In Dubai
In Dubai, winter attire is generally not something you will need to worry about. Temperatures seldom drop below 15 degrees Celsius in January, but the rest of the year is characterized by abundant sunshine and high temperatures, with the highest recorded readings being in August at 43 degrees Celsius.
Marriage Laws In Dubai
Due to the fact that the United Arab Emirates adheres to Sharia Law, marriage is the only form of legal cohabitation that would permit a man and a woman to have a family in Dubai.
The following is a list of some of the key points about the marriage laws in Dubai:
You will be required to abide by the same marital regulations in Islam as you do in the nation in which you were born if you are not a Muslim.
However, one of the couples must be in possession of a current Dubai resident visa, and both parties must go through a pre-marriage medical test.
After that, you have to take your marriage certificate to the British Embassy in Dubai in order to get it authenticated.
Working Conditions In Dubai
Working in Dubai will, from the point of view of a citizen of the United Kingdom, be quite satisfying.
Particularly in well-known businesses, the atmosphere at work in Dubai is quite businesslike, and you can expect your colleagues to be intelligent and capable people who also have a high level of education.
In addition to this, there is a possibility that you will get a higher pay as well as an increase in the number of perks you receive.
Your typical workday consists of nine hours, which adds up to 47 hours over the course of a week. According to the UAE labor legislation, you are eligible for 22 days of annual leave each year.
You will, however, need to adapt your schedule to accommodate Dubai's public holidays, which total around 14 days each year.
Policies On Giving Birth And Dying In Dubai
In order to deliver your baby at a hospital in the United Arab Emirates, it is recommended that you establish a maternity file at the hospital of your choice no later than the seventh month of your pregnancy.
If you give birth in a public hospital, a birth certificate will be issued to you without further action on your part; however, if you give birth in a private hospital, you will be required to submit an application for a birth certificate to the Ministry of Health.
Following that, you will want to inquire about the issuance of a passport for your kid with the British Embassy.
In the unfortunate event that a member of your family passes away, you will first need to get a death certificate. Following that, you will be required to tell the United Kingdom by contacting the United Kingdom Embassy in Dubai.
Education Cost In Dubai
Dubai places a strong emphasis on education and offers a diverse selection of international schools in Dubai for British students to choose from.
Prices range from 3,500 to 12,500 AED for public schools catering to foreigners. Prices for American Schools range from AED 16,182 to AED 86,260.
Prices range from 17,469 to 82,521 AED for students attending a British school. Indian Schools might cost anything from AED 10,253 to AED 30,396.
The notion of finding a school for your kid in the United Arab Emirates that teaches the appropriate curriculum, in the appropriate language, and which is close enough to your house may first look intimidating; nevertheless, you will actually discover that there is a great variety of option available to you.
Additionally, school costs are far more reasonably priced in comparison to the tuition prices charged by private schools in western nations.
The highly respected JESS and Dubai British School are two options for students who are interested in pursuing a British education; annual tuition at both schools ranges from around 29,000 to 56,000 AED.
However, there are at least sixty schools that follow a curriculum that is based in the United Kingdom, and the tuition for elementary school starts at around 4,000 UAE Dirhams.
In addition, there are a number of additional foreign schools, each offering a unique curriculum and set of courses from which students may choose.
Education for students with special needs is more difficult to find and more expensive (about 70,000 AED).
The Dubai International Academic City is situated forty kilometers to the southeast of Dubai's city center. It is home to a number of significant campuses belonging to universities located in other countries.
The process of relocating from the UK to Dubai may be rather stressful, but if you take into consideration the preceding remarks, you'll discover that the solution to the questions about relocating from the UK to Dubai is fairly straightforward and uncomplicated.
You may also look at the properties that are for rent in Dubai.
Pained by financial indecision? Want to invest with Adam?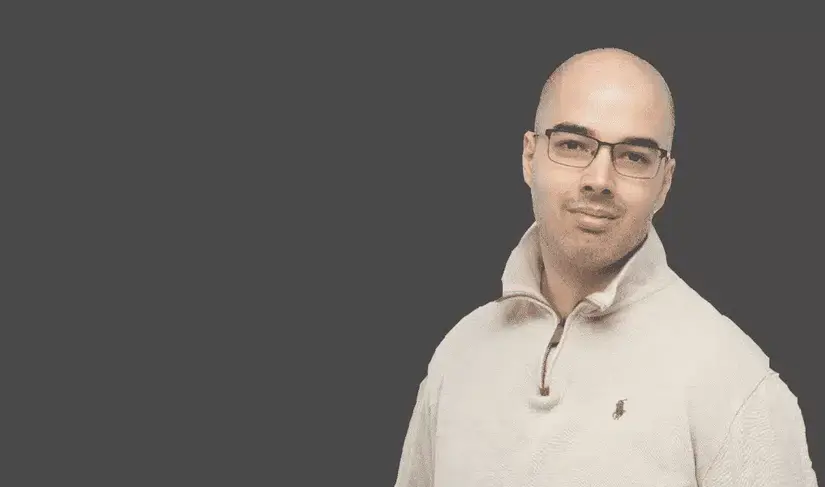 Adam is an internationally recognised author on financial matters, with over 669.2 million answer views on Quora.com, a widely sold book on Amazon, and a contributor on Forbes.