Below is a list of the safest cities in Europe to live in this year. There are various prominent places to live in Europe, though sometimes it can be difficult to identify which ones are safe and which ones aren't.
Bear in mind, though, that there is no perfectly safe place in the continent and even in the world – no matter how you look. There's always bound to be something amiss in a place, but the point is to identify which ones suit your needs and have the lowest risks.
Safest Cities in Europe: San Sebastian, Spain
One of the safest cities in Europe is San Sebastian, which is located in northern Spain. This city has a very low overall crime rate, and even the occasional violent crime is quite rare. Theft, vandalism, and corruption are the three types of crime that occur most frequently in San Sebastian. Overall, there is no need to be concerned if you are moving to and traveling in San Sebastian because the likelihood that you will be harmed or robbed is extremely low.
Safest Cities in Europe: Funchal, Portugal
Funchal is one of the safest cities in gorgeous Portugal. Even the crimes that do occur are typically harmless because of the extraordinarily low crime rate in the city. The risks of being robbed or attacked are close to none existent even when you stroll alone at night, withdraw cash from an ATM, and carry out your regular daily activities.
You can count on everyone in this city to be helpful and give you recommendations for where to eat and where to go because they are all so warm and welcoming, so adjusting will not be too difficult.
Safest Cities in Europe: Zurich, Switzerland
Switzerland is one of the safest countries in the world to live in, and Zurich is considered the safest city in the nation due to a low crime rate.
That depicts the overall situation of crimes in the city, which happen infrequently and, even then, involve little violence. Your automobile won't be at risk of theft, and if you're a woman, you can stroll around freely at night without having to fear for your safety or for your life.
The locals believe that the increase in crime rates is due to the presence of foreigners. However, the majority of research indicate that there hasn't been an increase in crime, and that it is still at historically low levels.
Safest Cities in Europe: Munich, Germany
One of the biggest cities in Germany is Munich, which has a lot of fantastic tourist attractions and features superb food options and a lively nightlife. It is one of the safest cities in Europe and in all of Germany, with a very low crime rate when compared to other cities. This German metropolis is home to more than a million people.
Compared to earlier years, the crime rate has significantly dropped, albeit some crimes, like child abuse and computer fraud, are still on the rise. Sexual assault is another crime that has marginally increased, but it is still less frequent here than in some other regions.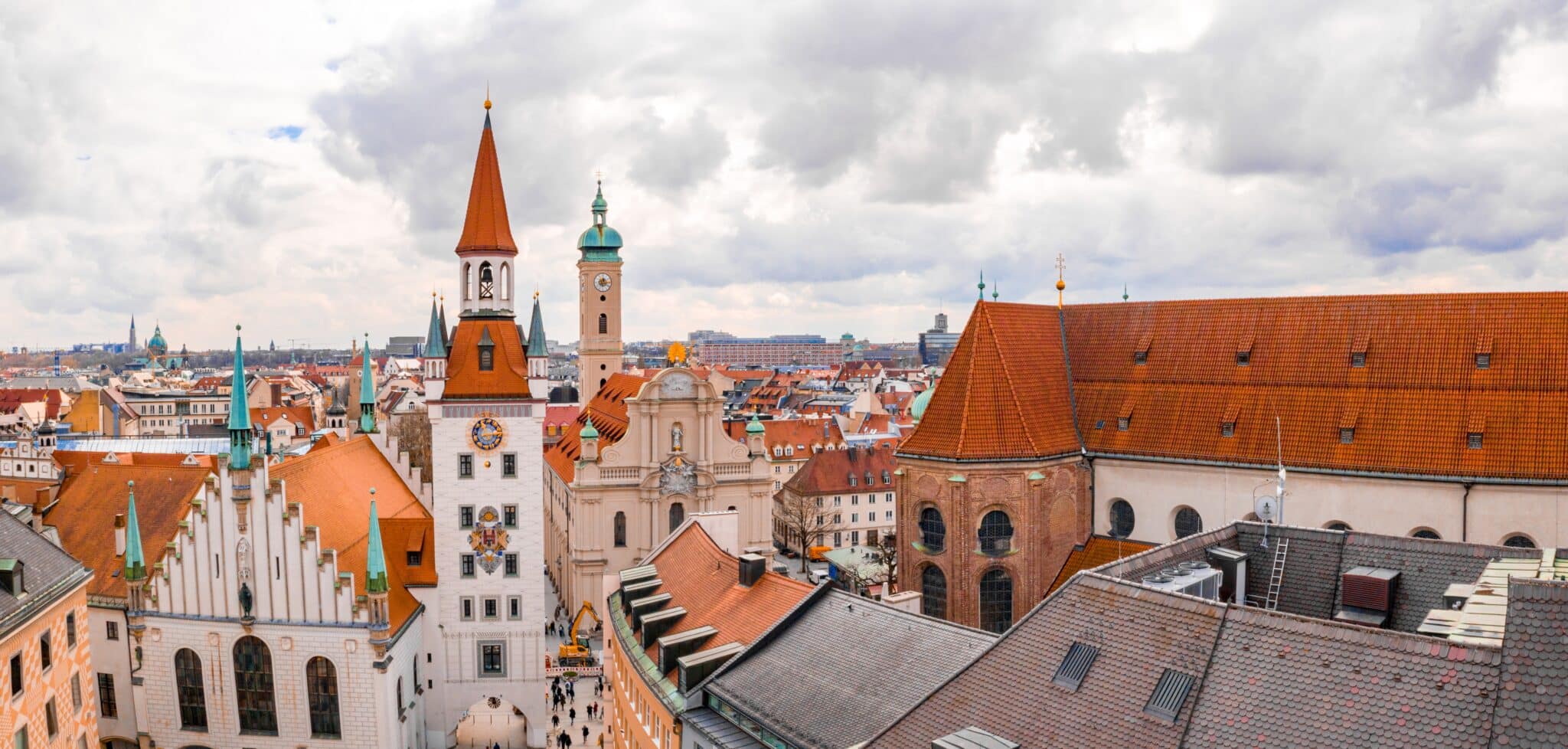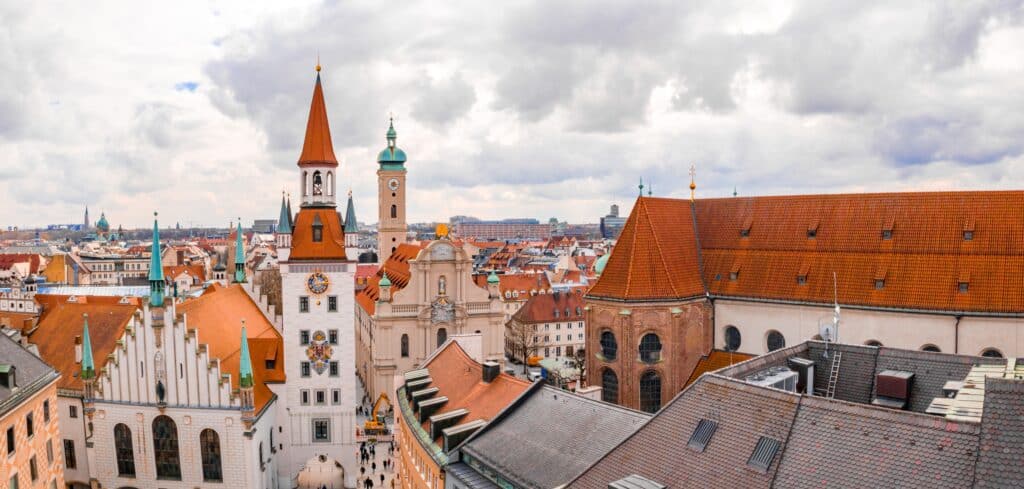 Safest Cities in Europe: Zagreb, Croatia
Zagreb is both Croatia's capital and largest city. A lot of people travel to Zagreb annually, but criminal activity and incidents remain extremely infrequent. When they do occur, they often consist only of theft and robbery. You can move to and travel in Croatia and Zagreb without worrying about your safety. There are no gangs, organized crime, or other hostile groups, and traffic and public transportation are both secure in this city.
Visits to dubious clubs after hours and some dangerously lit-up locales, such as Ribnjak Park, are things you should avoid doing in this city. There are a lot of enjoyable and fascinating activities to do when you settle here Zagreb, so you will have a great time.
Safest Cities in Europe: Ljubljana, Slovenia
Slovenian capital Ljubljana is one of the smallest capital cities in Europe with a low population. This is usually regarded as one of the main reasons as to why it's one of the safest cities in Europe with a very low crime level. It is rare to see and experience violent crimes and other major troubles in this location, although theft and pick-pocketing can be an issue. If you're really mindful though, especially of your belongings, those are not likely to pose a big threat to you.
You will adore how tranquil Ljubljana is because there is no terrorism here as well. If you settle in this city, you may generally unwind and have fun without worrying about your security.
Safest Cities in Europe: Tampere, Finland
Among Finland's major cities, Tampere is the second largest. Low crime rates make this city a reasonably safe place to visit and call home. If you choose to visit, you can feel secure knowing that there are no major crimes like murder, homicide, or armed robbery taking place. Theft and pickpockets are still a concern, and despite the city's safety, there are still some activities you should avoid, such as going on a nighttime walk alone in a strange area.
Never carry a lot of cash with you, and always lock your car if you're going to be gone for a while. Such simple acts can serve as additional precaution when being in a new place. Overall, living in this city in Europe shouldn't cause you any major concerns; just be sure to watch out for your belongings and keep them safe (just as you would in any other location).
Safest Cities in Europe: Copenhagen, Denmark
Denmark's capital Copenhagen is fairly secure. You may discover a number of fantastic locations and thrilling activities in the city, which you can explore without being afraid of your security. The likelihood of fraud, homicide, assaults, and robberies is incredibly minimal.
The greatest tips for staying safe in Copenhagen is to become familiar with local customs and traditions, refrain from using illegal drugs, be generally aware of your surroundings, and maintain a constant state of alertness. You will undoubtedly delight in everything that Copenhagen has to offer.
Safest Cities in Europe: Amsterdam, the Netherlands
The Netherlands' capital, Amsterdam, is its largest city. For years, it has consistently ranked as one of the safest cities in Europe. You will undoubtedly fall in love with the place because it is so lovely and offers so many interesting things to see and do.
Prostitution is legal and allowed in Amsterdam, where marijuana use is also accepted. Amsterdam isn't unsafe despite this, though. Making these practices legal is even commonly cited as the cause of the significant plunge in the crime rate in Amsterdam.
Yes, crimes still happen, but they are less severe since violent crimes in the city are much less common. Don't give just anyone access to your ID other than a police officer because scams are another frequent occurrence in Amsterdam. Besides, being cautious of burglars and pickpockets won't hurt you, as they are common in many European cities.
Safest Cities in Europe: Frankfurt, Germany
Frankfurt is one of the biggest cities in Germany and is regarded as being extremely safe, even for women. Although there aren't many serious crimes or unlawful activities, everyday issues like stealing and pick-pocketing continue to exist. However, that isn't true everywhere in the town, as there are certain places where pickpockets and thieves choose to concentrate their operations.
Although muggings and kidnappings are uncommon in Frankfurt, it is nevertheless a good idea to stay away from risky parts of the city. In general, you can roam the streets at night without fear because there are no violent crimes.
Safest Cities in Europe: Lahti, Finland
Finland as a whole is among the safer nations in Europe; in fact, the nation does not even believe it is necessary to join NATO. The city of Lahti is a popular tourist destination with greenery wherever you look. Parks, forests, and other protected areas are ample and perfect for exploration on a beautiful spring day. If you're in the northern side of the city, you can also just drive to Finnish capital Helsinki and arrive within an hour.
While there are some places where drugs are sold and used, especially after dark, these places can be readily avoided.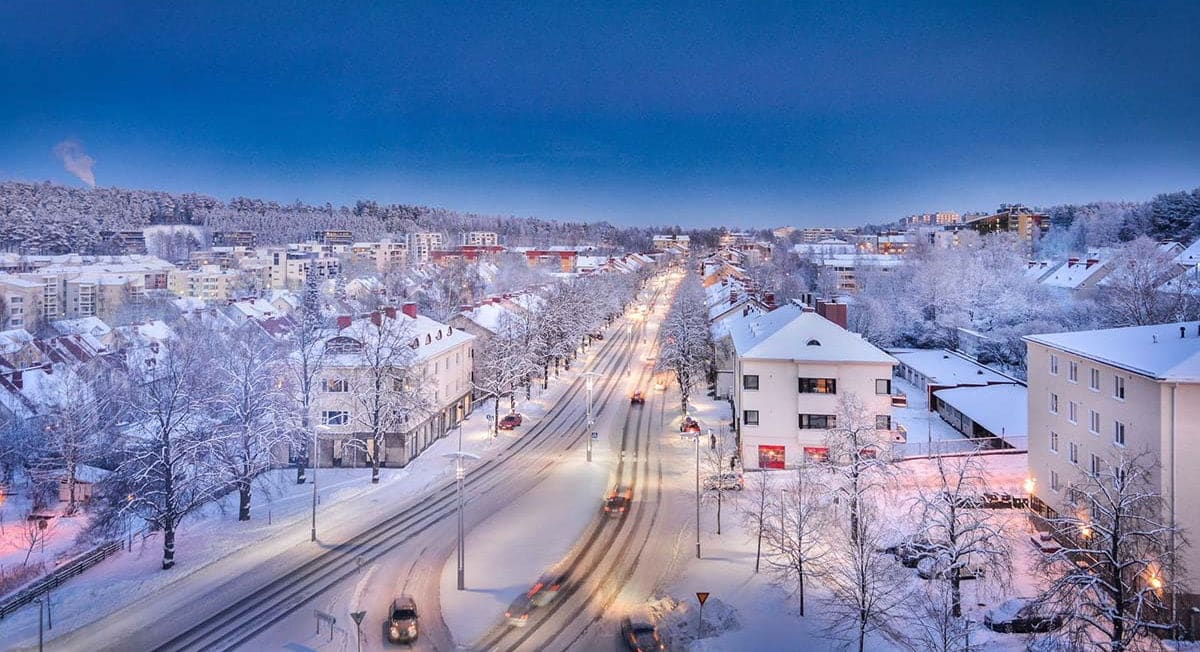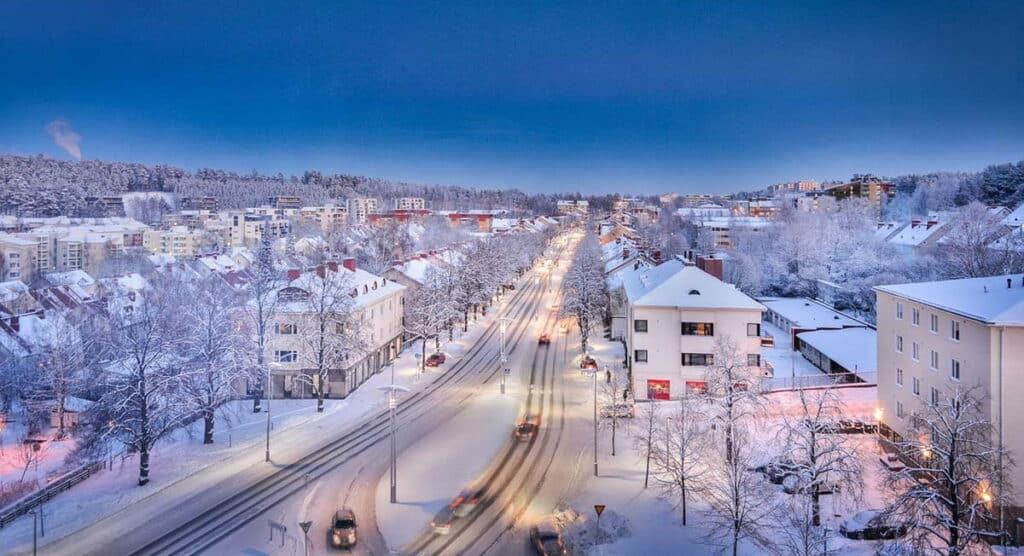 Safest Cities in Europe: Leuven, Belgium
Leuven, in the center of Belgium, is the birthplace of science, art, and beer. You'll discover that the city is very diverse on a sociological level. You can reach almost anyplace you wish to go by bike or on foot thanks to its excellent accessibility. The two crimes which you should be most concerned of are theft and vandalism, yet even such crimes do not occur frequently.
Safest Cities in Europe: London, UK
London is a well-known city with a high population, so you may anticipate there to be a lot of crime there. The good thing is there is a significant police presence in the city, which can help make you feel safe. Understanding which areas of London to visit and which to avoid, particularly at night, is the greatest way to keep safe when you're living in the city.
More likely, a few more con artists reside in tourist attractions like Big Ben and the London Eye, so that's something you'd need to watch out for when you explore the city. Tourists usually attract petty crimes in any location, so going when it's less congested (during the summer and spring seasons) could be more stress-free. You can fully enjoy the flea markets, the small shopping districts, and more during the off seasons.
Safest Cities in Europe: Oradea, Romania
One of the safest areas to live in if you wish to go to Eastern Europe is Oradea, Romania. The year-round calendar is filled with breathtaking displays of art and architecture as well as cultural activities. While you're there, you can join excursions and explore various locations in Romania, including Bram's Castle. You can also unwind and enjoy the views with ease because you won't have to worry about being the victim of crimes.
Safest Cities in Europe: Lucerne, Switzerland
The colorful Chapel Bridge that can be seen in the city center makes Lucerne postcard-worthy. British expats are drawn to Lucerne because of its attractive lakeside setting and status as the economic and cultural center of central Switzerland. While many foreigners are lured to Geneva or Zürich because of their larger financial centers, Lucerne might be a better choice for individuals looking for a great quality of life in the Alps. It's a little town, but it's also very welcoming and safe.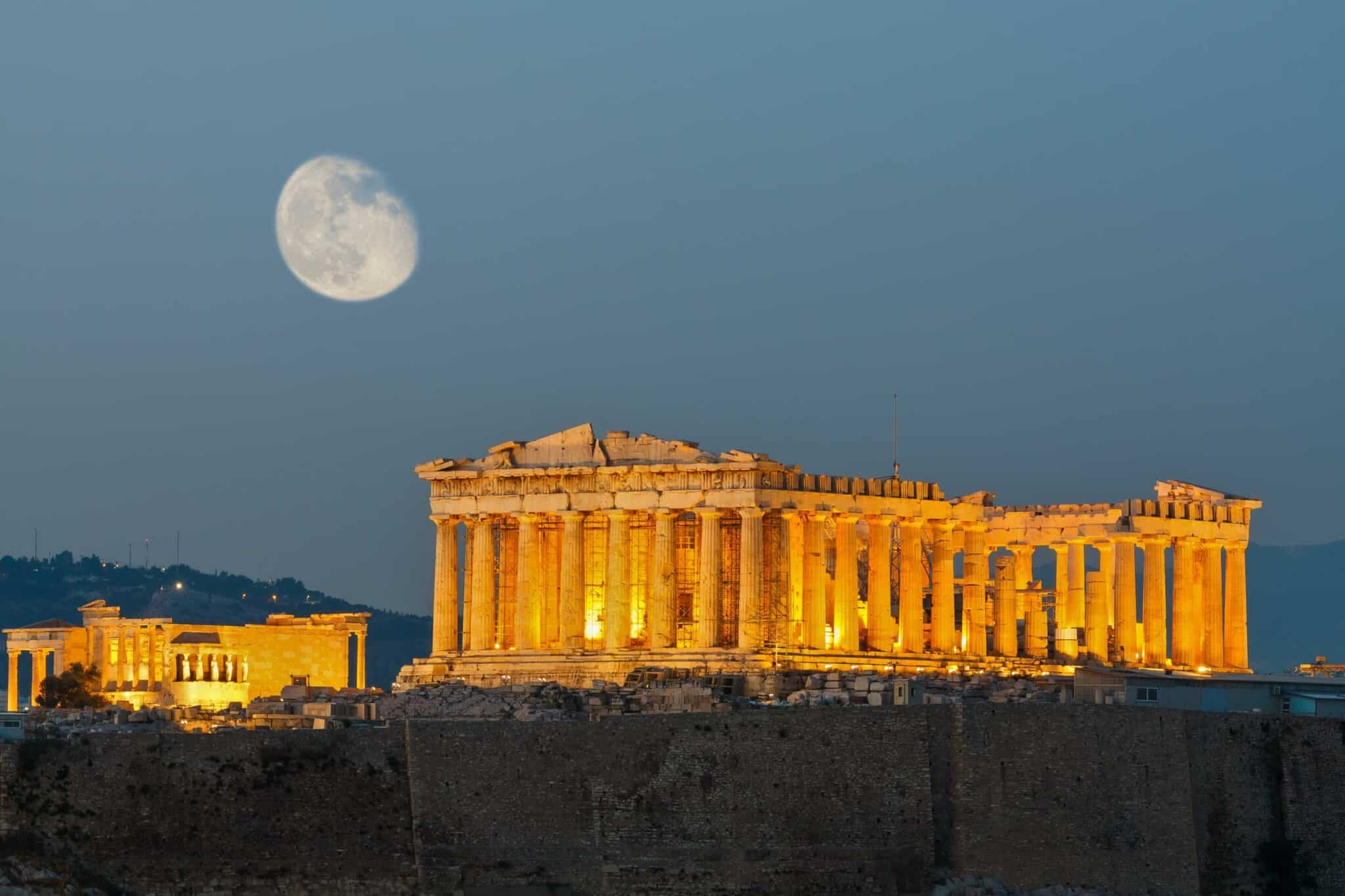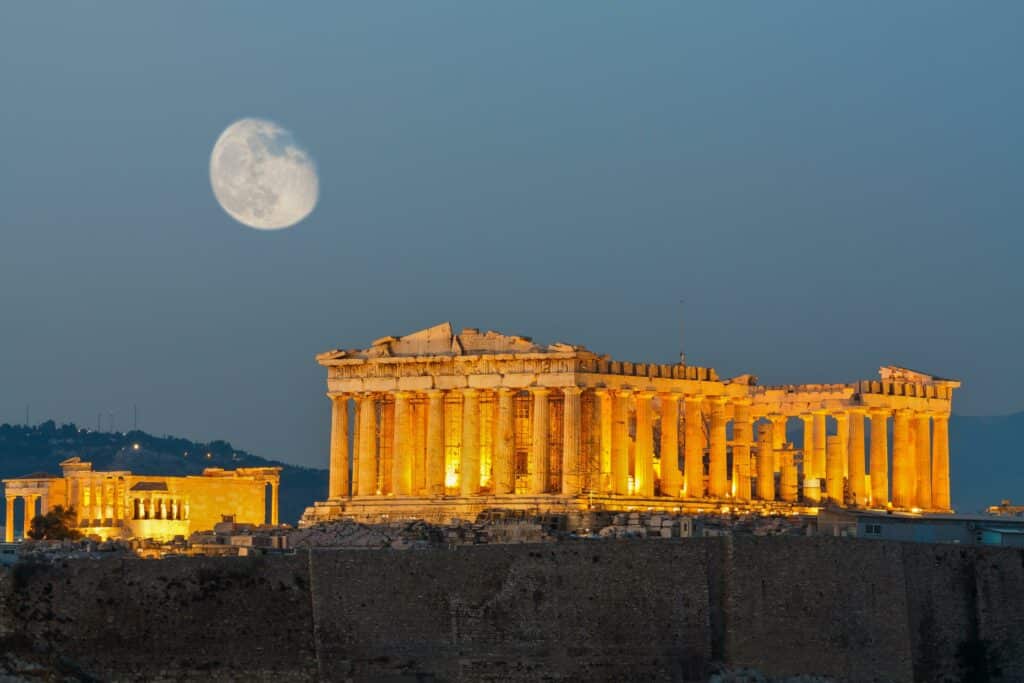 Safest Cities in Europe: Athens, Greece
With a population of more than 3 million, violent crimes in the city of Athens remain quite rare. Petty criminality, not anything more sinister, is the main problem in the Grecian capital. Nevertheless, it's crucial to exercise caution when it comes to your belongings, especially in well-known tourist destinations and while using the Metro. Additionally, women should exercise caution at night, which is true in any city.
If you ever come in the areas of Omonia, Exarchia, Monastiraki, Syntagma, and Patissia, you should exercise caution, especially at night. Better yet, stay away from neighborhoods where there are higher chance of becoming a victim of crime.
Safest Cities in Europe: Final Thoughts
Moving might be rather unsettling, but if you're going somewhere with a low crime rate, it will undoubtedly put you at ease. If crime is your primary concern, consider moving to one of the cities on this list because they have some of the lowest crime levels in the entire continent.
Of course, not even your own city, can promise perfect protection. Using common sense is the key to personal protection everywhere we go. The fact that some towns will give you a better sense of security than any other seems to be accurate, nevertheless.
If you want to learn about investments as you explore the safest cities in Europe, you can read our articles such as best investment options for Australian expats in 2021, what are the best investment options for Canadian expats in 2021, what are the best investment options for UK expats in 2022, and how to invest in the S&P 500 from outside America.
We also have reviews of Investors Trust Access Portfolio, Novia Global, Dominion Capital Strategies Guernsey, Custodian Life, St James Place fund, Evelyn Partners, Sarwa Dubai, HSBC Expat, Ardan International, and Investors Trust S&P 500 Review.
Pained by financial indecision? Want to invest with Adam?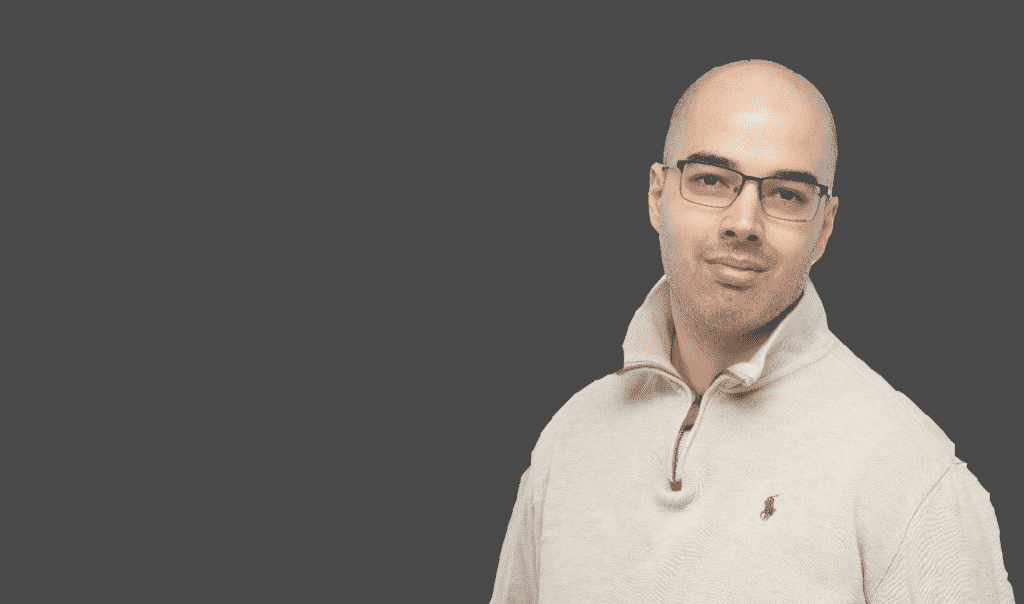 Adam is an internationally recognised author on financial matters, with over 584.6 million answers views on Quora.com and a widely sold book on Amazon and a contributor on Forbes.