Safest Countries in Europe to Live In
If you are looking to invest as an expat or high-net-worth individual, which is what I specialize in, you can email me (advice@adamfayed.com) or WhatsApp (+44-7393-450-837).
Introduction
Let's enumerate and discuss the safest countries in Europe to live in. Besides, safety is a crucial consideration when moving. Nobody wants to go to a place where they will continuously be on edge and vigilant about their surroundings. Fortunately for you, Europe is a very safe continent overall.
The ranking on this list was based on this year's Global Peace Index, a yearly report put together by the Institute for Economics and Peace (IEP), which takes into account a number of variables to rank the safest nations in the world, such as perceived crime rates, militarization, and societal criminality.
A league table is created by assigning each nation a ranking. Seven of the world's safest countries are located in Europe, according to the Global Peace Index, which ranked 163 nations as of 2022.
Safest Countries in Europe: Iceland
Iceland is ranked as the safest nation in Europe by the Global Peace Index. In fact, it has been the safest nation in the world ever since the index was first introduced in 2008. Iceland has a small population, but those who go to the country describe a friendly atmosphere and a sense of community there.
In contrast to most other nations, small crime is infrequent there, while more major and violent instances are just unheard of. As a result, it's a fantastic location for lone travelers as well. In connection with this, Iceland was recently named as the nation with the highest level of gender equality, making it a fantastic choice for women.
The effects of nature should, perhaps, be the top worry for those moving to Iceland. The country is well recognized for its magnificent vistas and rough terrain, but these features can also pose additional concerns. Landslides, avalanches, and flooding are all real possibilities. These kinds of incidents can also affect driving, resulting in the closure of major highways, sometimes for extended periods of time.
Iceland is well recognized for its difficult and rewarding hikes, but you should be sure to keep a close eye on the weather since storms can move in fast and pose a hazard to those on the trails. Similarly, anyone who goes hiking should always make sure they have a GPS with them, especially in more rural sections of the nation.
Safest Countries in Europe: Ireland
Ireland is the second-safest nation in Europe and is renowned for its wonderful hospitality. The nation draws millions of tourists each year, who come to explore the country's verdant landscapes, stunning coastline, and rich cultural legacy. Tourists interested in genealogy have grown to love the country as well.
Ireland has a somewhat good transportation system, and the roads are generally kept in good condition. However, you should always be on the lookout for potholes, especially in more remote regions. Remember that driving in Ireland is on the left if you are going to get a car in the country.
Despite the fact that crime rates in Ireland are often rather low, you should still take simple precautions to keep yourself and your possessions safe, especially in bigger cities like Dublin. Avoid loitering on the streets after a night out and take a taxi back to your place because most crimes tend to happen when alcohol is involved.
One of Ireland's most popular tourist destinations is the Cliffs of Moher, and it makes sense why. Please pay attention to any caution signs if you are new to this region and stay on the designated walking trails. Tragically, there have been instances where foreigners have lost their lives after deviating from the main path.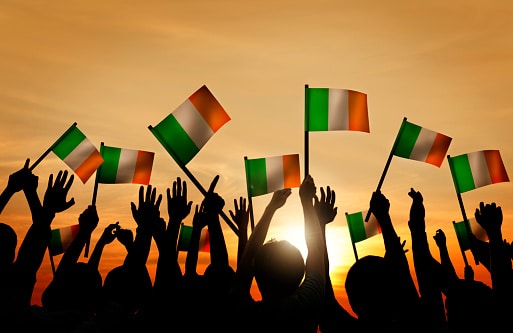 Safest Countries in Europe: Denmark
Denmark is a highly safe place to travel move to because there are seldom organized conflicts and violent crimes there. Denmark is a leader in social concerns and the level of happiness among its citizens, similar to other Scandinavian nations.
Even in large cities, there isn't much petty crime. In fact, according to The Economist Intelligence Unit's Safe Cities Index report, Danish capital Copenhagen is the world's safest city this year.
However, you should keep your valuables nearby and watch your possessions at all times.
Natural disaster danger is essentially nonexistent in Denmark, and most people obey the law when driving. You will also be expected to abide by the rules of the road as a pedestrian. High fines and maybe jail time are imposed on anyone who are found speeding or drinking and operating a vehicle.
The nation's tourist infrastructure is generally excellent and travel is simple. Even though English is not the native tongue, a lot of people will be able to communicate with you so if you get lost, just ask someone for directions and they will probably be happy to assist.
Safest Countries in Europe: Austria
Overall, it is quite safe, with all crime rates being rather low. There is a chance of being pick-pocketed while on public transportation, but this is not a frequent occurrence. The best advice is to keep your valuables protected and to exercise caution when you're out and about, just as you would in any country you are unfamiliar with.
Because it has a fascinating cultural heritage to discover, Austria is an excellent place for first-time travelers too. A lot of people speak English in the country, so if you get lost or need assistance, you'll probably be able to communicate, at least in part, using the same language.
You should be mindful of the typical risks connected with alpine destinations since this place is best recognized as a winter destination for its world-class skiing. You should always make sure to check the weather before you set out for the day because avalanches and mudslides do occur. Always notify someone where you're going before embarking on an adventurous activity.
Safest Countries in Europe: Portugal
One of the primary dangers facing the entire world now is terrorism. Additionally, it can be difficult to find secure areas to go to or settle down permanently.
Portugal is unaffected by terrorism acts, either internal or foreign, so it is one of the safest places to live and visit, according to the Global Terrorism Index 2022. Additionally, there isn't a political party in this nation that supports political violence.
Travelers to Europe who are digital nomads, expats, or both frequently stop in Portugal. The country is a fantastic place to settle because of its stunning coastline, sleek cities, rich culture, and delectable cuisine.
On the Global Peace Index report for 2022, the nation is ranked sixth overall for its high level of safety. It is the fifth-safest nation in Europe alone. It enjoys good relations with its neighbors, and many believe the governmental system to be stable.
Pick-pocketing, which regularly occurs on public transportation and in tourist locations, poses the greatest risk to anyone traveling. Keep a tight check on your surroundings and never leave your possessions alone. Acquiring a travel insurance is also advised.
Due to Portugal's popularity as a tourist destination, foreigners are frequently targeted by scams. Trust your instincts at all times and avoid paying for anything before receiving the needed products or services.
Safest Countries in Europe: Slovenia
People who think of Europe frequently skip past Slovenia as a destination. But you shouldn't, really. Political instability is not a major worry, and violent crime rates are low. It is a very safe location with a low level of militarization. As a result, it draws a large number of adventurous families as well as lone travelers.
The majority of tourists who come to the nation are looking for lovely landscapes and breathtaking natural attractions. Lake Bled, which guarantees picture-perfect views around every corner, is arguably the most well-known tourist destination there.
Slovenia is also renowned for being spotless, which adds to the already stunning surroundings' natural beauty.
Despite the generally low risk of frauds, stories of taxi drivers demanding excessive rates occasionally surface (which doesn't only happen to Slovenia), particularly while traveling to and from airports. If unsure, decline the ride and wait for a cab with a meter.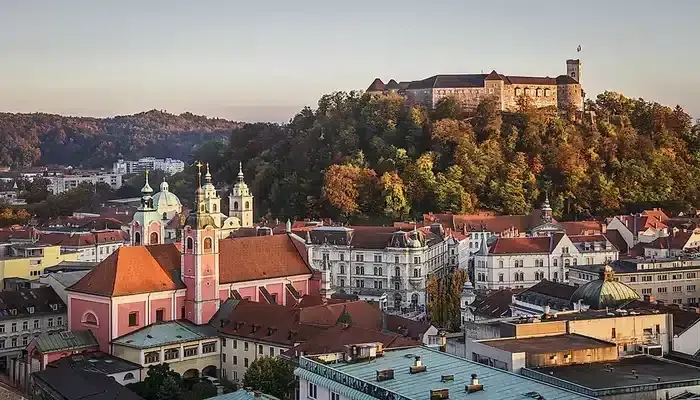 Safest Countries in Europe: Czech Republic
In Europe, the Czech Republic is the country with the most castles. It is also the last member of the European Union to rank among the world's top ten safest nations. There is much more to this former Soviet state than its capital, which is best known for being a gothic city called Prague.
In the Czech Republic, there is a relatively minimal risk of terrorism and violent crime is uncommon. Despite this, it is always advised for tourists to avoid the desolate regions of the city, especially those towards the periphery.
Although flooding does occur throughout the spring months, natural disasters are not a major issue in this area. Always check the forecast and be ready to change your plans as necessary.
Frauds most probably pose the biggest risk in the country. These do occur, particularly in Prague, even though they are by no means a major hazard. Keep in mind not to give your credit or debit cards to wait staff when dining out. To prevent someone from recording the data of your account, always make payments yourself.
Safest Countries in Europe for LGBTQ
You may always ask whether the area you are relocating to is friendly if you are a part of the lesbian, gay, bisexual, transgender, queer, or questioning (LGBTQ) community.
Sadly, not all nations are welcoming and completely secure. Diverse ideas have a significant negative influence on sexual and gender minorities, which is typically associated to issues with their physical and mental health as well as a decline in their quality of life.
Most (if not all) of the countries below offer same-sex marriage rights, worker protections, discrimination protections, criminalization of violence, adoption recognition, illegal same-sex relationships, and moral laws.
Norway
Norway has very low crime rates, especially in major cities like Oslo or Stavanger. Ninety percent of Norwegians feel safe walking home alone at night, and the majority of people in their country believe in political stability.
The country not only has open spaces but open minds as well, as it was one of the first nations in the world to grant everyone equal rights, regardless of who they love.
The majority of Norwegians, like their Nordic neighbors, are liberal in their views on sexual orientation and gender identity, and it was one of the first nations to pass anti-discrimination legislation for gays and lesbians.
Portugal
Thanks to recent amendments to its law covering the protection of trans and intersex individuals, Portugal is now regarded as one of the top nations in the world for preserving and developing LGBTQ rights.
In Portugal, homosexual marriage was first acknowledged in 1999 while same-sex marriage was made legal in 2010. Regarding marriage laws, visas, inheritance, adoption, and IVF, Portugal accords LGBTQ couples the same rights as heterosexual couples.
Belgium
In an effort to reduce the high number of assaults committed against persons because of their sexual orientation, Belgium is implementing a new strategy to combat prejudice and secure greater rights for LGBTQ individuals.
The government wants to make it safer and give lesbian, gay, bisexual, and transgender people more chances.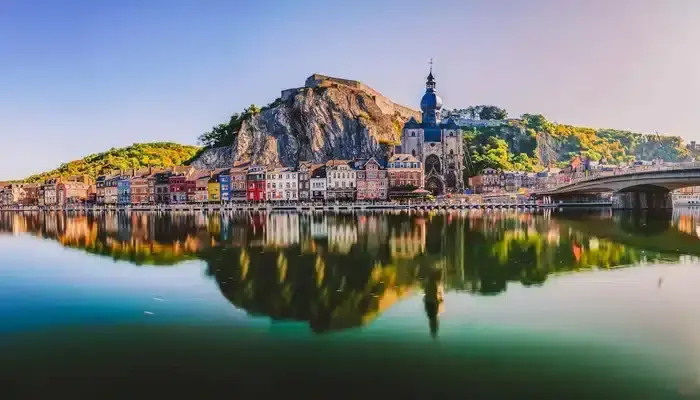 The UK
The queer communities in cities like Manchester, Blackpool, and Brighton are all thriving, while London, the country's capital, is home to some of the oldest homosexual bars in the world.
Even though different regions of the UK legalized same-sex marriage at different periods, 86% of the population accepts it, making it the ideal destination for a vacation no matter the weather, as well as for long-term stay.
Finland
Finland is a relatively secure country as long as visitors know how to stay inside during the winter or drive in the snow. The risk of even minor crime is quite low, and the country's capital, Helsinki, is frequently cited as one of the safest cities in the world.
Finland is also frequently cited as one of the most LGBTQ-friendly nations in the world and same-sex couples and LGBTQ people enjoy broad societal support.
According to the advocacy group ILGA-Europe, Finland presently holds the fourth-best ranking in the world for its laws and policies protecting the rights of the LGBTQ+ population. The most effective LGBTI advocacy group in Europe is ILGA-Europe, which represents all of Europe and effectively advocates in all of the European institutions that are crucial to human rights and anti-discrimination.
France
France ranks well as the fourth-best destination for LGBTQ+ tourism due to the legalization of same-sex relationships as early as 1791, as well as the military service and adoption rights that include transgender persons.
Spain
Spain has become one of the most LGBTQ+ friendly countries in southern Europe. Societal acceptance in the country is high at 89 per cent which makes it one of the most gay-friendly destinations to visit.
Madrid also hosts the Les Gai Cine Mad festival, an annual celebration of Spanish speaking LGBTQ+ film.
Sweden
In southern Europe, Spain has emerged as one of the most accepting nations for LGBTQ+ people. The country has a high rate of societal acceptance, making it one of the most gay-friendly travel destinations.
The Les Gai Cine Mad festival, an annual celebration of Spanish-language LGBTQ+ films, is also held in its capital Madrid.
Malta
The improvement of LGBTQ rights in Malta has had and will continue to have a positive effect on how accepting of gay people Malta is in general. Prior to a 2014 law allowing same-sex civil unions, there has been a rise in public awareness of LGBTQ rights and acceptance.
Equal marriage, a progressive new gender recognition law, a ban on gay cure therapy, and ground-breaking rights for intersex individuals have all been implemented in Malta.
While most people are fairly tolerant of the revolution or even embrace it, some people are still opposed. Older people and obviously religious people are among those who resist, but they will not express their opposition or insults openly due to a nationwide ban in 2004.
Netherlands
One of the nations in the world with the most liberal cultures is the Netherlands. According to recent polls, more than 90% of people in the nation are in favor of same-sex unions.
Capital Amsterdam is usually listed as one of the world's LGBTQ-friendly cities. The number of gay and lesbian pubs, clubs, saunas, stores, and hotels there is well over 100. The Reguliersdwarsstraat, Amstel, and Kerkstraat are where the capital city's most well-liked spots can be found.
Safest Countries in Europe: Final Thoughts
Moving might be rather unsettling, but if you're going somewhere with a low crime rate, it will certainly put your mind at ease. If crime is your primary concern, consider moving to one of the countries on this list because they have the lowest rates in the continent and even in the entire world.
Of course, no location on the planet can promise you perfect protection. Using common sense is the key to personal protection everywhere you go. The fact that some towns will give you a better sense of security than any other seems to be accurate, nevertheless.
Pained by financial indecision? Want to invest with Adam?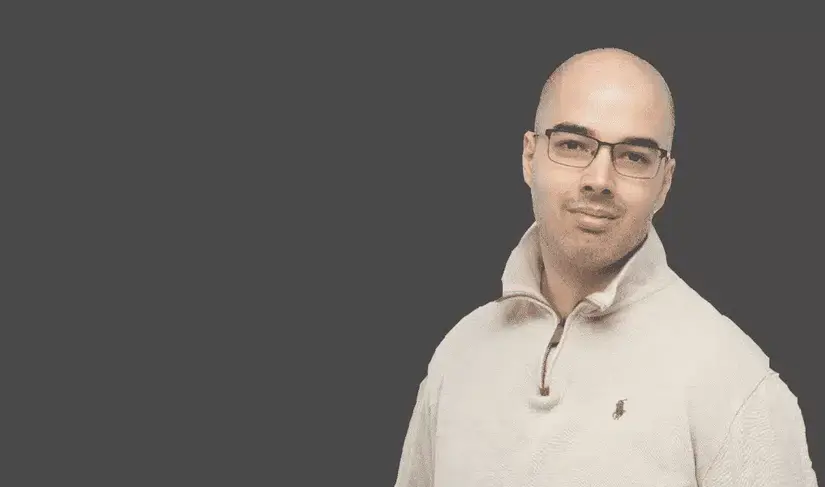 Adam is an internationally recognised author on financial matters, with over 693.5 million answer views on Quora.com, a widely sold book on Amazon, and a contributor on Forbes.