Sending money out of Nigeria part 2 – Part one is here.
Money transfers – what are the most convenient ways?
Previously, to transfer money, you had to go to the post office and fill out a receipt. At the same time, the recipient had to wait for the parcel from 3 days to several weeks. Today, thanks to electronic payment systems, a money transfer operation will take several minutes. At the same time, funds can be transferred to the recipient's account very quickly: from several minutes to several hours.
The sender can use different ways to transfer money:
you can send money by mail
you can contact the bank
you can also use the help of Internet banking.
or there are several popular international money transfer companies
All these methods transfer your money to the addressee at different speeds and at different rates. Your choice will depend on parameters such as the amount of the transfer, the destination and the time during which you want to send the money. You can choose the most convenient payment system. Later we will show you some of the best options you can use being in Nigeria.
Western Union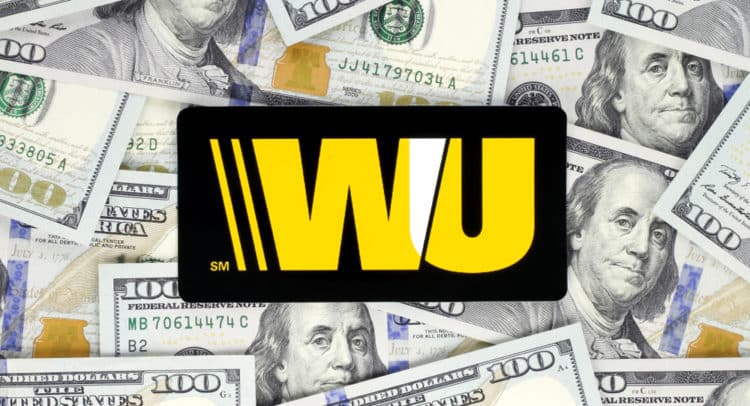 Western Union is the world's largest money transfer provider with over 500,000 locations in over 200 countries and territories. Unlike many providers, Western Union offers both domestic and international transfers; the ability to quickly send and receive cash abroad is his specialty.
But Western Union has a complex pricing structure, and the FAQ lacks guidance for some key customer situations, such as canceling a transfer before delivery. In addition, the company has failed to protect consumers in the past.
Transfers via the Western Union international system are provided with a money transfer control number, which allows you to quickly find the transfer and check its status. Money can be received in a few minutes after sending in more than 200 countries around the world.
There are 2 options for transferring funds:
Personal visit to a Western Union branch or partner bank
Online transfer – with this method you do not need to visit bank branches, instead you can do it through a computer or mobile phone with Internet access
You do not need to have a bank account to transfer money using Western Union. The maximum transfer amount in bank branches is 7400 US dollars or the equivalent amount in the required currency. The only drawback of the system may be that the dollar will be greatly overvalued, which will affect the transfer of money abroad.
After you have transferred the funds, the bank issues a receipt with a 10-digit control number. It, as well as the amount, country, and city of the transfer, must be called by the recipient.
The transfer fee is paid only by the sender. In exceptional cases, a commission may be charged from the recipient, for example, when transferring to a legal entity.
TransferWise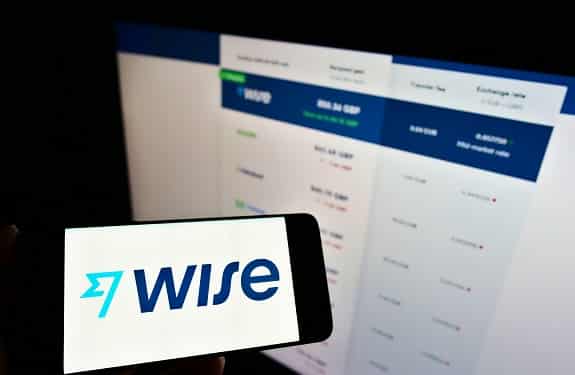 This is an Estonian company that allows you to make transfers to other countries, paying only the difference in rates and a low commission. This is a great alternative to bank transfers, as the money goes to the recipient's bank card, but you don't lose money on interest.
To transfer you need:
Register on the company's website (only for the sender). You get a real IBAN account, which you can also use to receive money from other countries
Select the amount you want to send
Add recipient bank details
Verify identity (ID photo)
Pay for the transfer
You can track your transfer
Money transfer startup TransferWise offers cheap ways to send money from the US to over 70 countries. The exchange rates are among the best you will find. You can fund the transfer in various ways, such as using a bank account or card, but the recipient must have a bank account. The highly-rated mobile apps and websites provide useful cost calculators and other information to make transfers convenient.
The company offers low commissions. The fixed cost for many countries is a combination of a fixed amount of around $1 and a percentage of just under 1% of the transfer amount.
Credit card fees are higher. Using an ACH transfer from your bank account or debit card is usually cheaper. If you pay by bank transfer with TransferWise, your bank will likely charge you a fee.
But this international money transfer is not always the best option for large transfers. Some providers charge no fees and offer competitive markups, which can make some transfers cheaper than TransferWise.
WorldRemit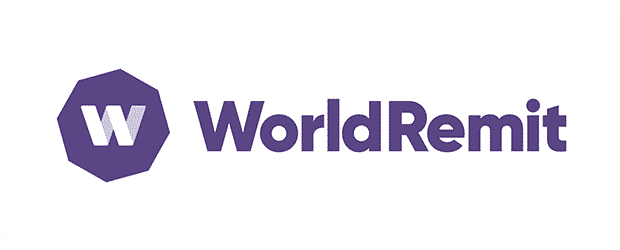 WorldRemit is an online money transfer service that allows people from all over the world to send money to their friends and family abroad. The company was founded in 2010 by Somali migrant Ismail Ahmed while studying at a university in London, who found an opportunity to make money transfers cheaper and easier to send money.
Payment methods also vary greatly but include (depending on the country) bank transfers, debit and credit cards, SOFORT, Apple and Android Pay, Poli, Interac, ACH, and Trustly. In the United States, WorldRemit offers money transfer services from all 50 states and, according to TechCrunch, "they are currently looking to expand further in Asia."
WorldRemit is a low-cost alternative to traditional money transfer services, and the fact that you can transfer money anytime, anywhere using the WorldRemit website or mobile app makes it a very convenient service. There is no need to go to an agent, stand in line, and wait. Everything happens online, which means that WorldRemit's fees are more affordable than many of its competitors, and its customers save on costs.
How WorldRemit works:
Open an account. Go to the WorldRemit website and open an account for free
Enter the recipient's details. Tell WorldRemit where and to whom you need to send money
Customize your transfer through WorldRemit. Enter the transfer amount and transfer payment method
Pay for the transfer. Transfer funds from your local bank account or pay with a debit or credit card.
Let WorldRemit do the rest. WorldRemit will convert your money into the recipient's currency and send it to them via the selected payout option.
Here is another option for secure money transfer. If you are in Nigeria and want to urgently send money to someone abroad, you have a very wide range of options available. Now let's see what each sender should consider when transferring money.
Money transfers through banks
Express transfers
You don't need to open an account for this. Such transfers can only be made by natural persons. The procedure is simplified and designed to send money only within Nigeria.
SWIFT international transfers
Translated, the abbreviation SWIFT means "Society for Worldwide Interbank Financial Telecommunications" and its main purpose is to transfer information and make payments in an international format. This method can be used when sending any amount of money to any country in the world. The main thing is that the recipient bank is connected to the SWIFT system.
Transfers will take from 1 to 3 banking days
To transfer funds, both the sender and recipient must have active bank accounts.
The sender must have an identity document with him, as well as the details of the recipient
In addition, the purpose of sending money must be indicated without fail. Such transfers are convenient if you urgently need to send money to another country – for example, to pay for tuition.
Transfers from card to card within one payment system (for example, VISA to VISA)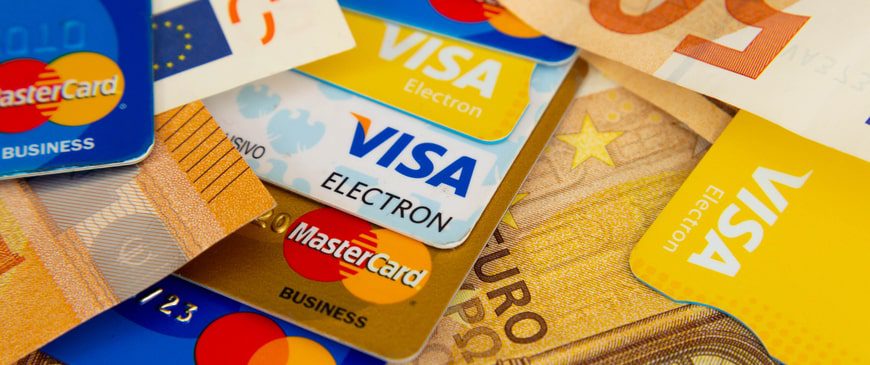 The advantage of this money transfer method is that it is available at any time of the day, even on weekends when banks are closed. For this transfer, you will need access to an ATM or Internet banking. The card can be either a Nigerian or a foreign bank, it is important that this card belongs to a certain payment system (for example, VISA), and you know the card number, first and last name of the recipient.
In this case, the funds will be received within 3 hours if these are VISA cards of one bank and within a day if these are cards of different banks. But more often than not, the money arrives within minutes. Prices for this type of money transfer may vary, depending on the conditions of the bank.
Transfer by code
Individual bank cardholders can transfer money through an ATM or an Internet banking portal. The recipient does not need a bank card; he simply uses the code that the sender tells him, enters it in the appropriate field in the ATM, and can withdraw money.
General tips for international money transfers
1. Compare the cost of translation from several providers
There are two types of costs: upfront payment and exchange rate markup. Find a provider that offers the cheapest combination of low fees and the best exchange rate you can get. Usually, non-banking online providers offer cheaper transfers than banks.
2. Know-how exchange rates work (and how to find the best one)
An exchange rate is the price of one currency in relation to another currency. For example, if you want to convert US dollars to Euros, you should check how much one US dollar is worth in Euros. Most transfer providers won't give you the exchange rate you'll find on a currency exchange platform like Bloomberg.com (or when you exchange rates on Google), but a currency platform can be a useful starting point to see what the best rate looks like. like this minute. When checking the exchange rate for an international transfer using services such as Western Union, be guided by the amount in foreign currency. The higher it is, the more money your recipient will receive.
3. Avoid paying by credit card
This is an option for some providers, but there may be a higher down payment and your credit card issuer may be responsible for charges such as interest and cash advances. If you need fast money delivery, use a debit card. A transfer paid directly from a bank account is usually much slower.
Pained by financial indecision? Want to invest with Adam?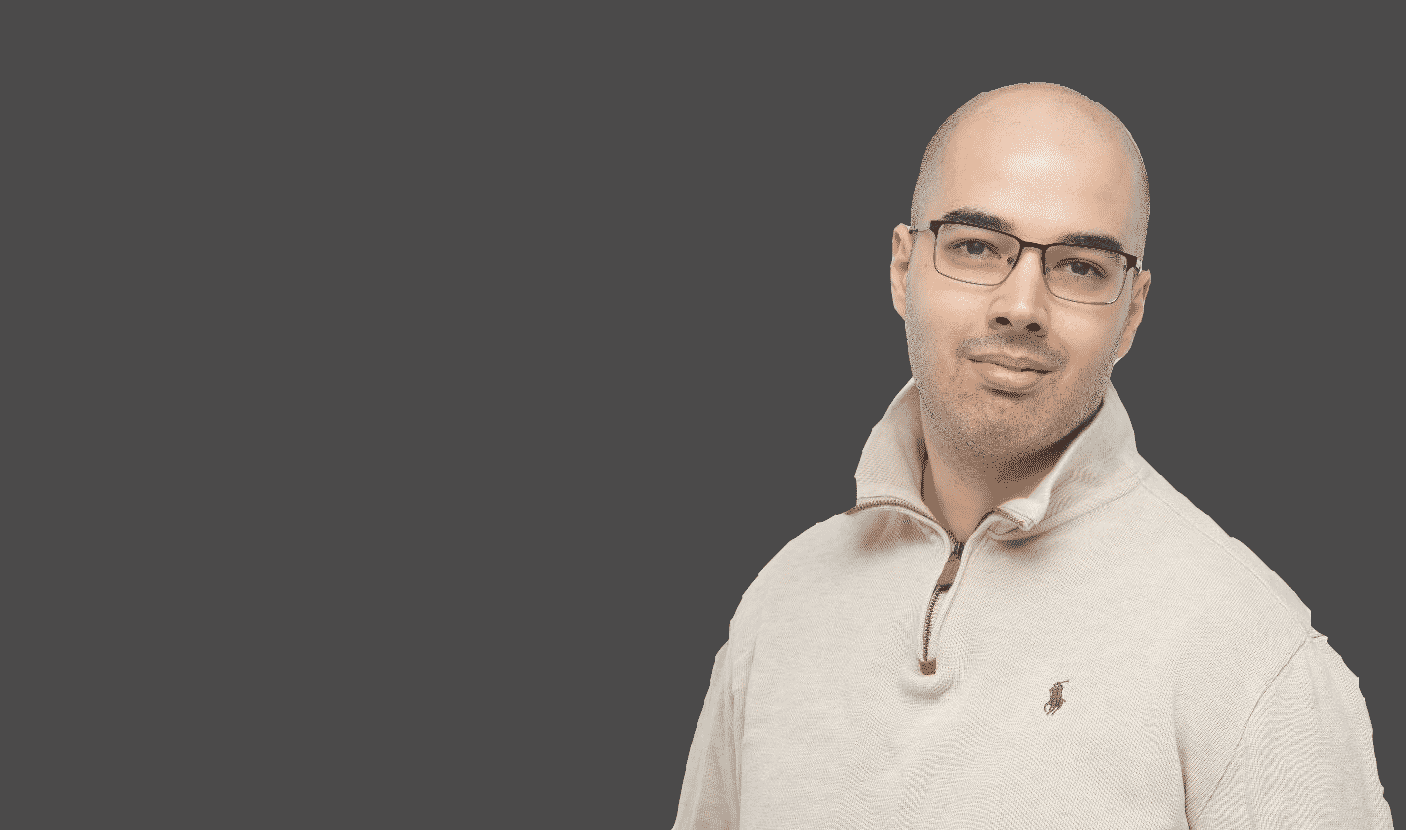 Adam is an internationally recognised author on financial matters, with over 368.7 million answers views on Quora.com and a widely sold book on Amazon