How expensive is the cost of living in Liechtenstein for expats? Find out the answer to your question in this article.
If you want to invest as an expat or high-net-worth individual, which is what i specialize in, you can email me (advice@adamfayed.com) or use WhatsApp (+44-7393-450-837).
Introduction
Liechtenstein is the sixth smallest country in the world, and is bordered by Austria and Switzerland. It is governed by a constitutional hereditary monarchy with Prime Minister Daniel Risch as the head of government and Prince Hans-Adam II von Liechtenstein as the head of state. Most of the locals are employed in the sectors of services, industrial, and manufacturing. But banks and trusts have greatly propelled the development of the country and afforded its citizens a high standard of living. The Swiss franc is its national currency, while German is the national language.
What is the average cost of living in Liechtenstein?
The average cost of living in Liechtenstein for a family of four is $4,381.86 USD. On the other hand, the average cost of living in Liechtenstein for one person is $1,203.63 USD. Both estimates do not include expenses for rent.
A Breakdown of the Cost of Living in Liechtenstein
Let's take a look at the specifics of the cost of living in Liechtenstein below.
Cost of Dining Out in Liechtenstein
The two countries bordering Liechtenstein have made their way into the local cuisine. More than that, you can also find hints of Italy, France, and Scotland in the food and drinks of the country. Some of the must-try restaurants are Berggasthaus Masescha and Restaurant Kainer. There are also Michelin-starred fine dining restaurants like Marée and Torkel, which are suitable for celebrating special occasions.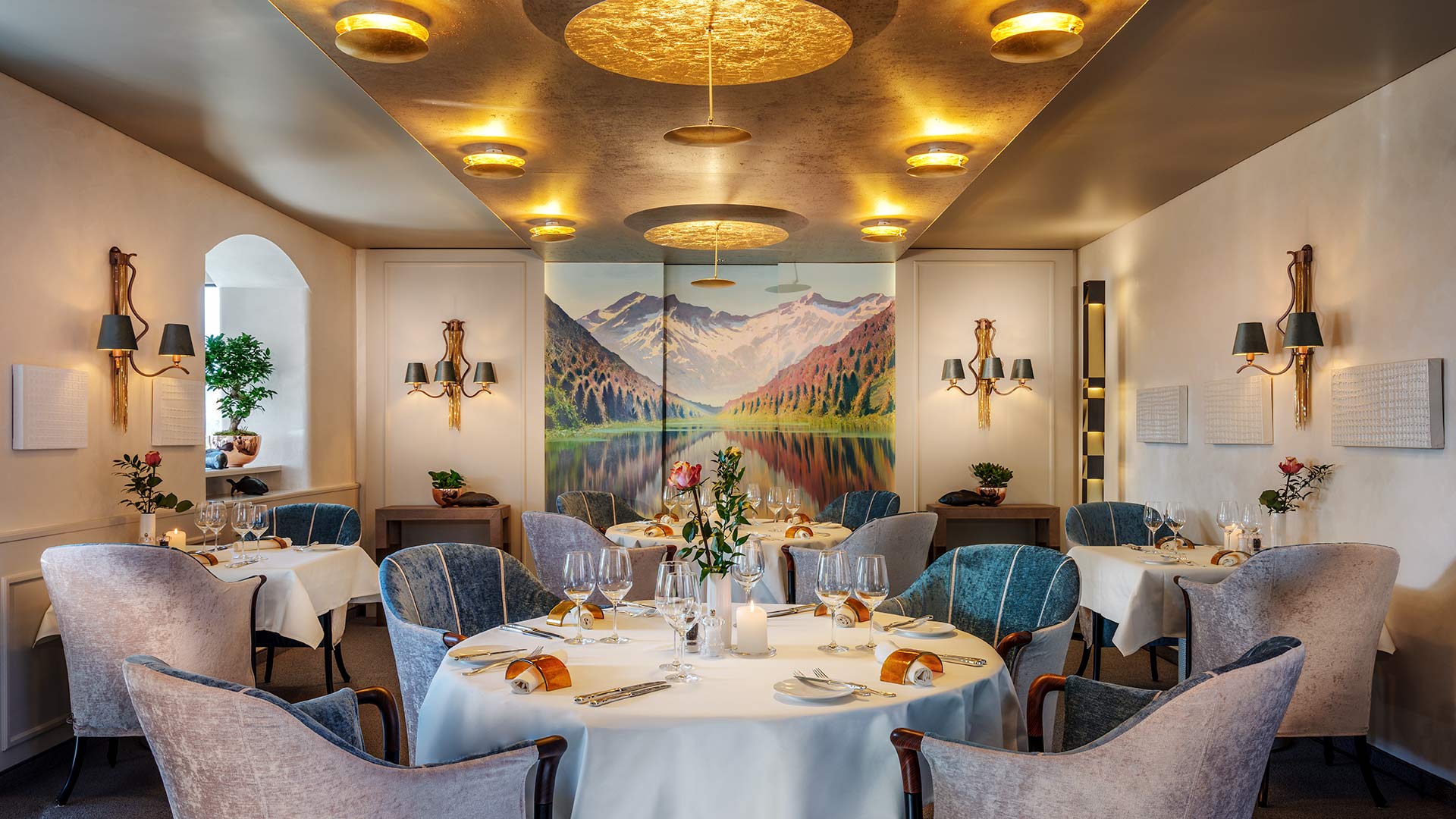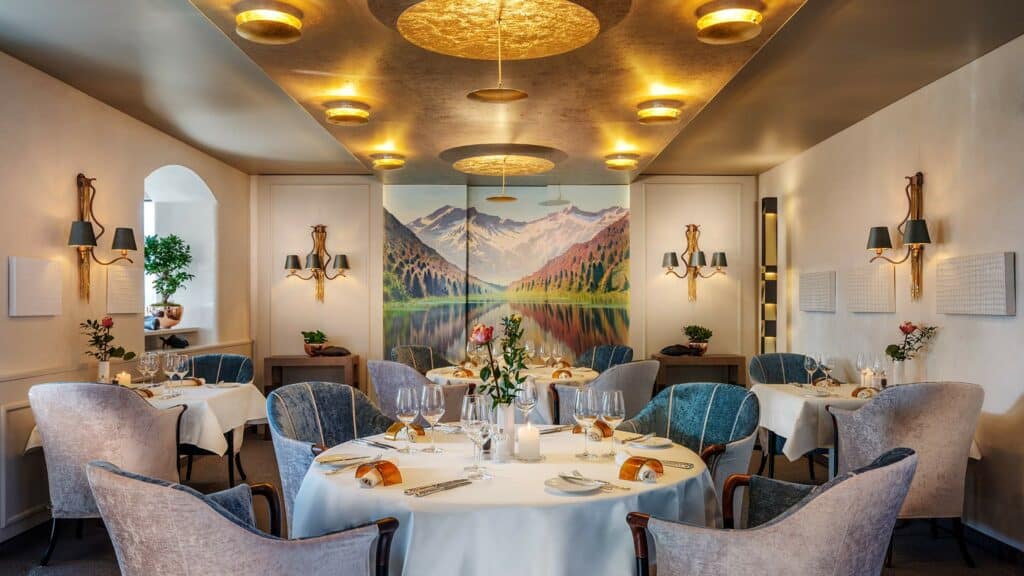 A meal in an inexpensive restaurant costs $25.72 USD per person, while a three-course meal in a mid-range restaurant costs $100.31 USD for two people. Eating out at McDonald's costs $14.40 USD for one combo meal. And, arguably, there is no better way to start the day than to appreciate the scenery of the country over a cup of coffee. Expect to pay $4.97 USD for a regular cappuccino.
Cost of Grocery Shopping in Liechtenstein
There are different supermarkets found across the country, such as Vaduz Städtlemarkt, Casablanca Import, and Bangshof. This would be a good way to buy fresh produce and ingredients so that you can cook traditional dishes like Ribel, Käsknöpfle, and Easter Cake at home.
| | | |
| --- | --- | --- |
| Item | Average Price (USD) | Price Range (USD) |
| 1 liter of regular milk | 1.72 | 1.37 – 2.06 |
| 1 loaf of fresh white bread | 3.58 | 3.35 – 3.80 |
| 1 kilogram of chicken filet | 10.20 | 9.26 – 11.13 |
| 1 kilogram of beef round | 23.66 | 14.40 – 32.92 |
Many of the local recipes also include fruits and vegetables in the dishes. The price of fruits and vegetables, including apples, bananas, oranges, tomatoes, potatoes, and onions, ranges between $1.97 USD and $4.48 USD per kilogram. At the same time, given the influence of the French, cheese is one of the staples on the food table. One kilogram of local cheese costs an average of $14.79 USD. A bottle of mid-range wine, domestic beer, and imported beer can be bought for $15.43 USD, $2.02 USD, and $2.06 USD, respectively.
Cost of Transportation in Liechtenstein
You can travel within and outside of Liechtenstein using the efficient and well-connected network of the LIEmobil Bus. The vehicles have provisions for wheelchairs, bicycles, and even pets. This makes public transportation easy and convenient to use. In general, a one-way ticket costs an average of $4.80 USD, while a monthly ticket costs $51.44 USD. There are reduced rates for children, senior citizens, people with disabilities, and large groups of commuters.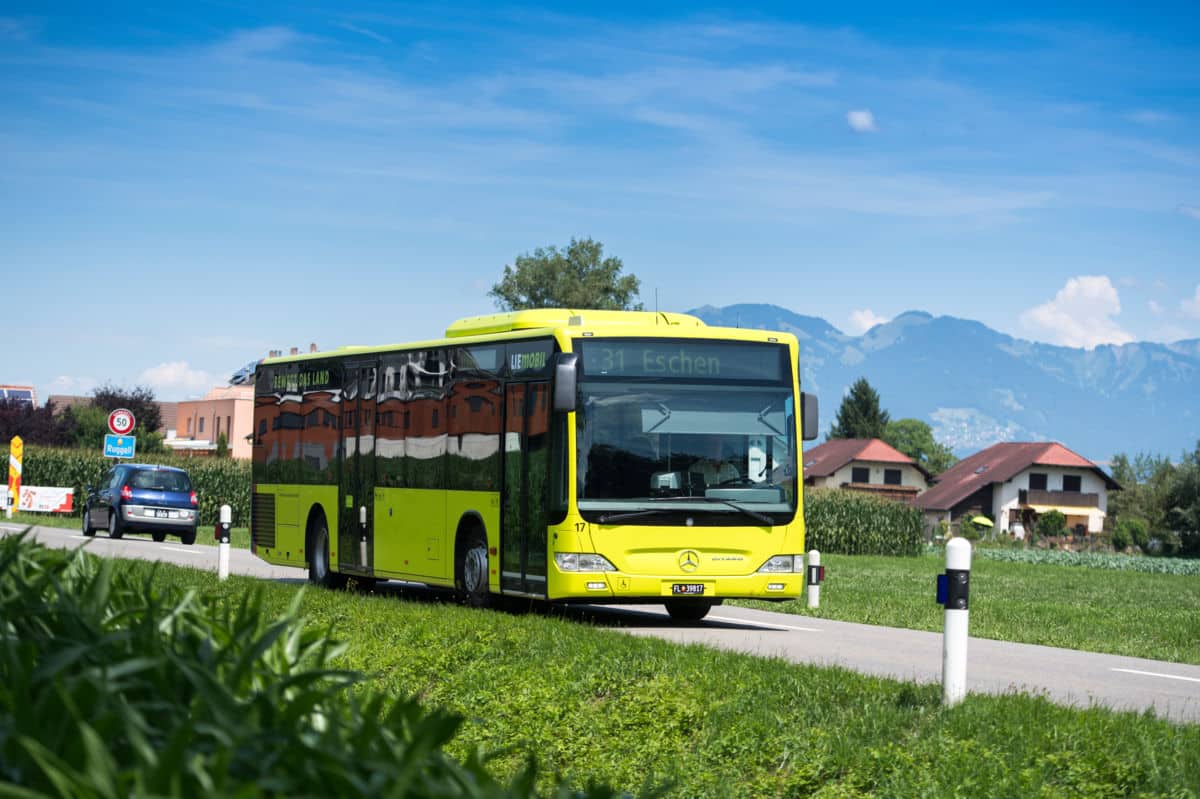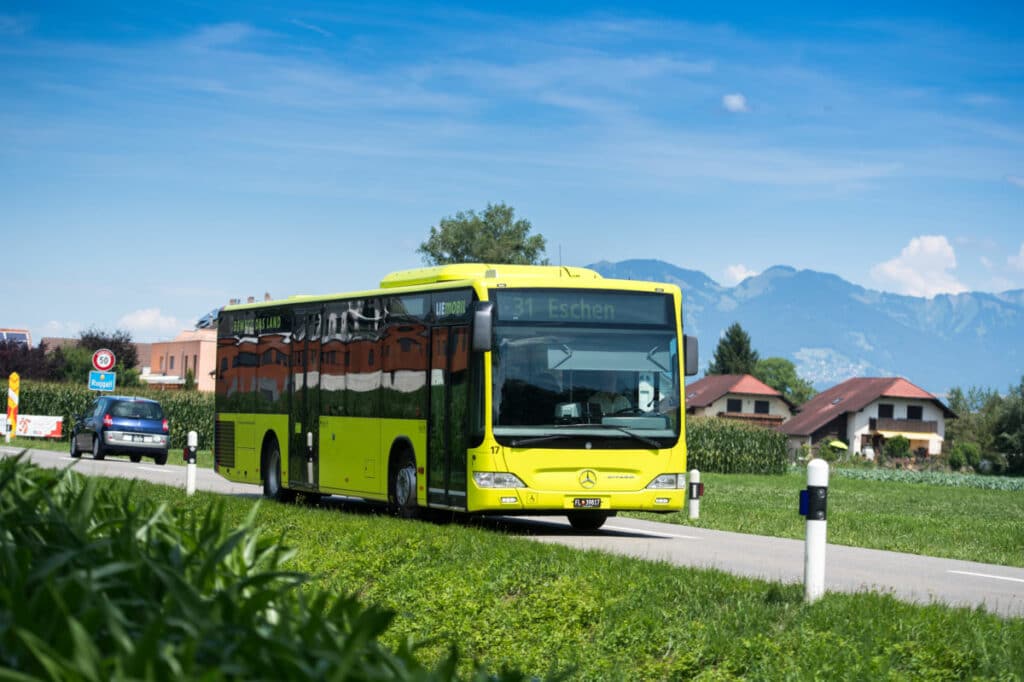 Furthermore, in line with the mobility concept 2030, the government partnered with LIEmobil to establish a bike rental system in the country. The pilot phase was initiated this year, and it is expected to expand in the years to come. A daily ticket costs 20 CHF ($20.69 USD) and an annual subscription costs 100 CHF ($103.44 USD).
There are also taxi companies providing their services. A normal tariff starts at $1.64 USD with an additional fee of $1.06 USD for each kilometer traversed. If you prefer to drive around the country, expect to pay $26,511.79 for a brand new Volkswagen Golf or $35,211.54 for a brand new Toyota Corolla. One liter of gasoline is priced at $1.70 USD.
Cost of Utilities in Liechtenstein
The cost of basic utilities for an 85-square-meter apartment is $187.62 USD per month. This takes into account expenses for electricity, heating, cooling, water, and garbage disposal. However, it can range from $94.74 USD to $308.64 USD.
One minute of prepaid mobile tariff costs $0.16; a subscription to an internet plan costs $52.13 USD.
Cost of Sports and Leisure in Liechtenstein
Despite its small size, there are still many sights to see and adventures to go on in the country. The 4.5-hectare Grossabünt Outdoor Leisure Center, located in Gamprin, has a vast array of activities for the general public to participate in. This includes swimming in the lake, playing football on a pitch, wall climbing, and slacklining. Those who prefer a more relaxed afternoon can opt to take it easy in the lawn area.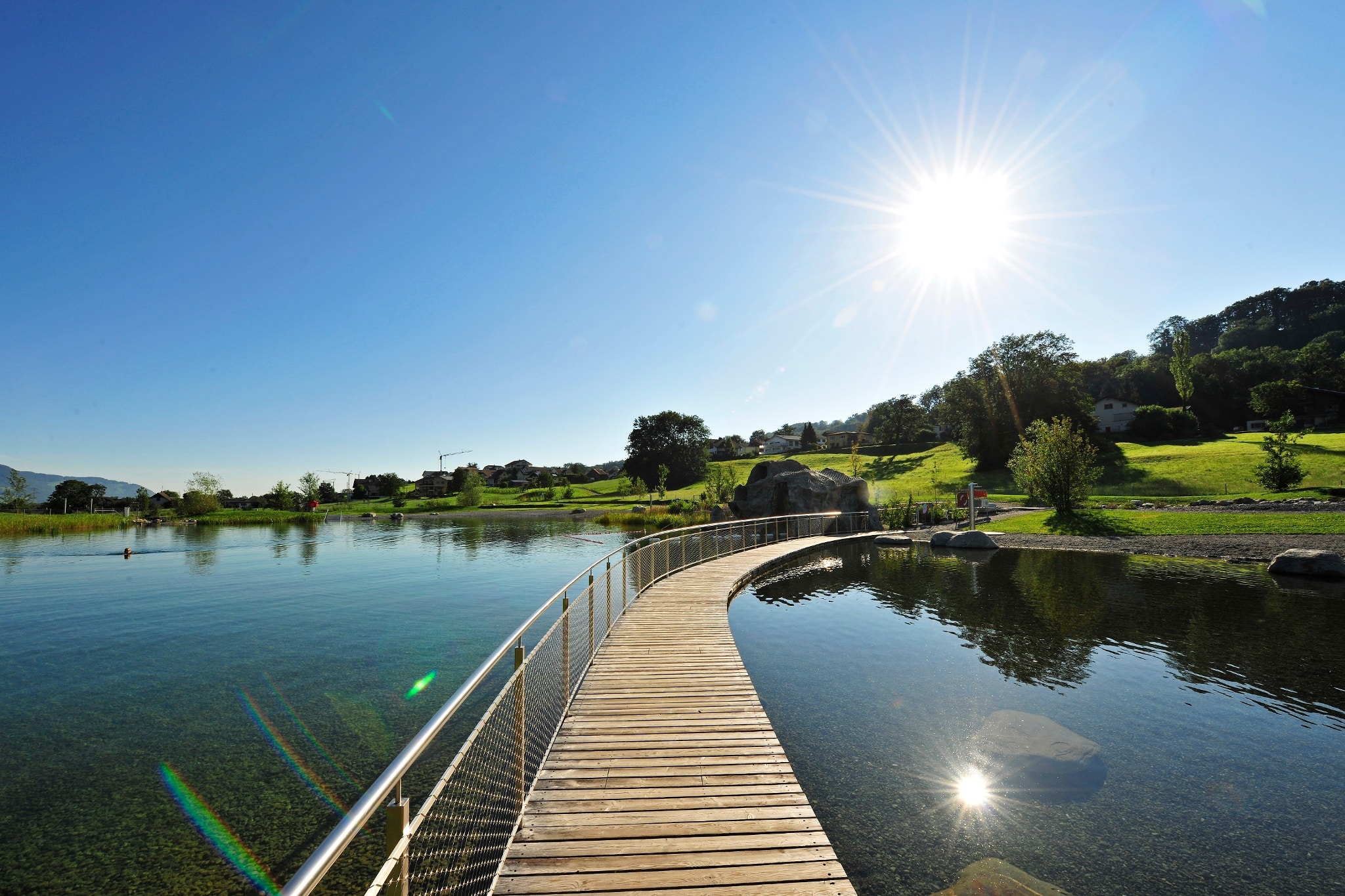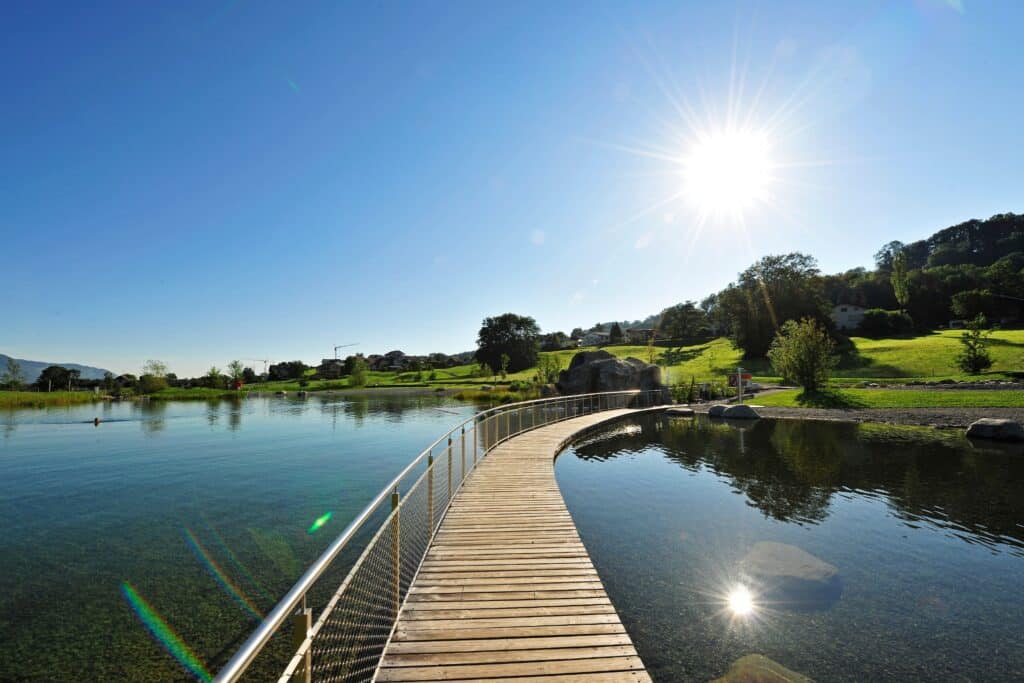 Furthermore, a castle that dates back to the 12th century, Vaduz Castle, still stands upright on the land of the country. It is the home of the Prince of Liechtenstein. Although entry is restricted, it can still be visited virtually through the Princely Theater, which combines the charm of an old cinema with the latest technology. Tickets can be bought at 10.00 CHF ($10.34 USD) for adults and 5.00 CHF ($5.17 USD) for children.
Membership in a fitness club costs $75.16 USD per month, while renting a tennis court on a weekend costs $28.46 USD per hour. One seat in a cinema for an internationally released movie costs $18.52 USD.
Cost of Childcare in Liechtenstein
Day care centers provide services to families with children ages 3 months to 4 years old. These are not mandatory but can be advantageous to parents who concurrently have to meet the demands of work. At the same time, children can begin to socialize with their peers which can help with their development.
When children reach the age of 4, they can be enrolled in kindergarten. Fees for full-day classes at a private institution cost an average of $231.48 per month. There are also international schools in neighboring countries, such as the International School Rheintal (ISR) in Switzerland. This is around a 12–20 minute car drive from Liechtenstein. Tuition fees for primary years (Grade 1 to 6) range from 24,500 CHF ($25,362.60 USD) to 27,400 CHF ($28,364.70 USD).
Cost of Clothing and Shoes in Liechtenstein
A pair of Levi's 501 jeans, or its equivalent, costs $90.73 USD, while a summer dress from a retail store like Zara or H&M costs $43.22 USD. Nike running shoes can be bought for $101.33 USD and leather business shoes can be purchased for $144.31 USD.
Cost of Rent in Liechtenstein
Monthly rent for a one-bedroom apartment and a three-bedroom apartment in the city center costs $1,257.04 USD and $2,325.79 USD, respectively. More affordable options can be found outside the city center. This is because a one-bedroom apartment and a three-bedroom apartment are often priced at $949.38 USD and $1,867.29 USD per month, respectively.
Cost of Buying Property in Liechtenstein
Buying property in Liechtenstein is tightly regulated by the government. Every year, only 28 EU nationals who have resided in the country for at least 3 years are allowed to purchase property. Foreign nationals can reside in the country as long as they have a valid work permit.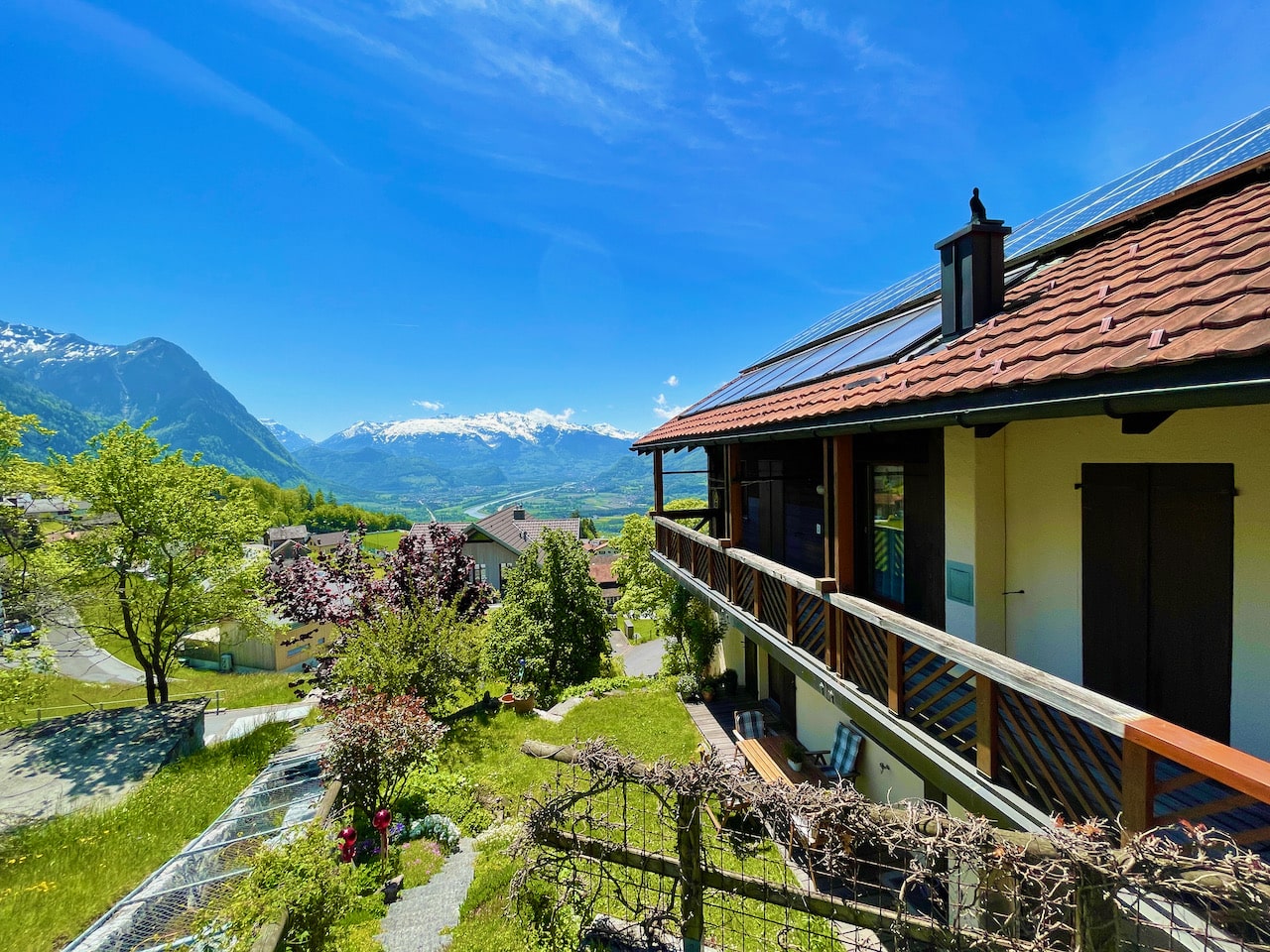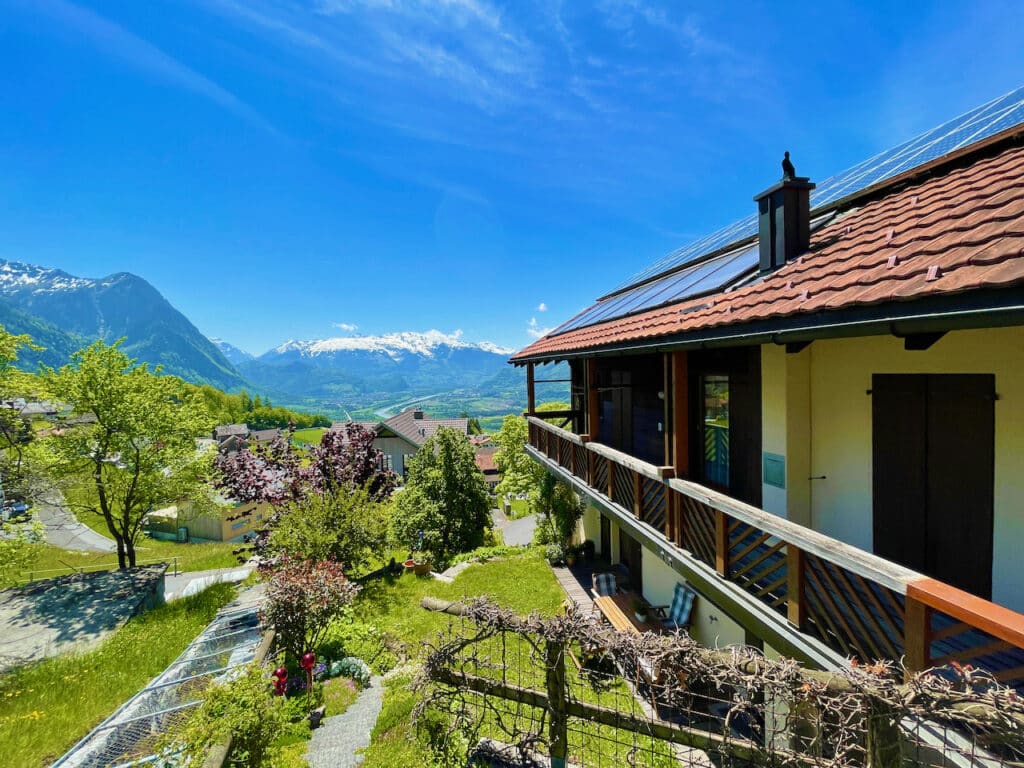 The price per square meter of an apartment in the city center costs an average of $5,418.07 USD, but it can range anywhere from $4,260.31 USD to $7,261.35 USD. Similarly, it is more affordable to buy property located outside the city center. The price per square meter costs an average of $2,846.38, ranging between $1,851.68 USD and $3,806.60 USD.
Conclusion
The cost of living in Liechtenstein is a hefty sum to pay. But the price may be worth the quality of life that the country offers. Because of this, moving to the heart of Europe may be something to consider.
Pained by financial indecision? Want to invest with Adam?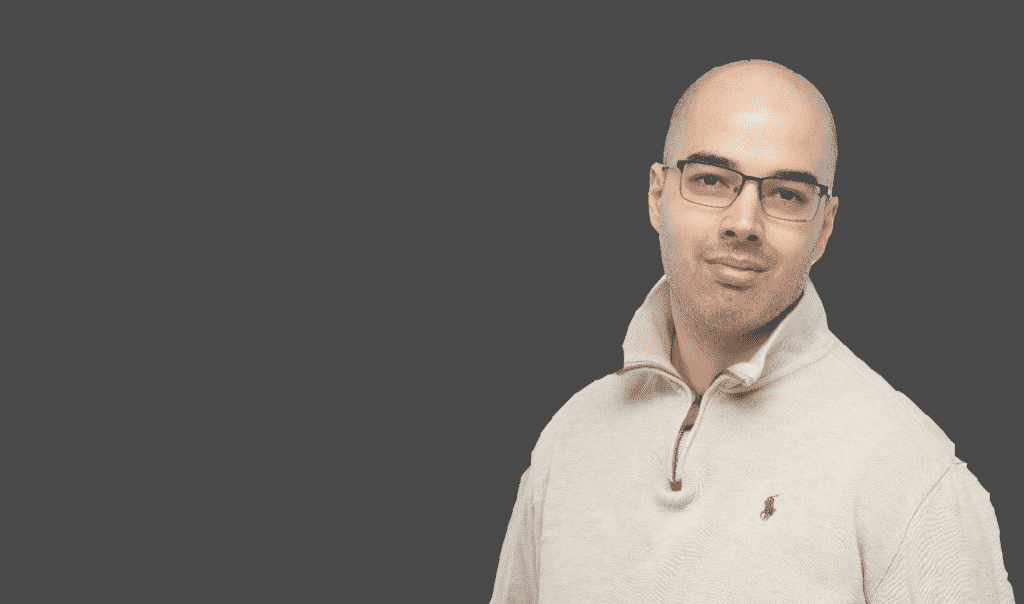 Adam is an internationally recognised author on financial matters, with over 583.9 million answers views on Quora.com and a widely sold book on Amazon and a contributor on Forbes.