With Shanghai reporting the highest number of COVID-19 cases recently, authorities have decided to impose the largest city-wide COVID lockdown in China.
Shanghai is the biggest city in the country and is home to around 27 million people. More than that, it is also considered a global financial hub. Placing it under lockdown would put too much pressure on the economy. Because of this, authorities have tried to deter the implementation of such strict public health measures.
The number of COVID-19 cases within the city has already been increasing for over a month. Omicron, the easily transmissible and dominant variant of COVID-19 circulating around the country and in the world, challenged the city in its efforts to fight against the virus. But this was not enough to impose a lockdown.
The "Slice and Grid" Model Knuckled Under
Instead, a "slice and grid screening" approach was used. With this strategy, high-risk residential districts were subjected to mass COVID-19 testing. If confirmed cases have been reported, these areas are then sealed off for 48 hours. However, these efforts did not effectively and quickly curb the transmission of the coronavirus.
During the first few days of the month, Shanghai said that they had a 3-million daily capacity for COVID-19 testing. However, Dr. Chen Erzhen, who is in charge of a quarantine facility in the city, was hesitant about the sufficiency of the capacity relative to the transmissibility of the omicron variant.
In Liberation Daily, Shanghai's official newspaper, he stated that "When case numbers reach a certain level, the difficulty of relying upon previous staff deployments increases by a large degree."
On Saturday, March 26, the highest number of new coronavirus cases in a day was reported. With such alarming figures compared to the standards of the country, a city-wide COVID lockdown in China has become a necessity. The prompt decision was announced in the late hours of Sunday, March 27.
Wu Fan, a medical expert on the Shanghai COVID-19 task force, said that "It is necessary to take more decisive and resolute measures to further reduce social contacts, quickly detect and find infected people, and completely eliminate the hidden transmission of the virus."
With the recently implemented lockdown, it would give the city time to cope with the situation and decrease the severity of outbreaks, Dr. Erzhen said.
This is the largest COVID lockdown in China to have ever been implemented since Wuhan. In the early months of 2020, around 11 million people were not permitted to leave their homes in the city where the virus was first identified. The lockdown at that time lasted more than two months.
How Will the Largest COVID Lockdown in China be Implemented?
The lockdown will be implemented in two stages, on different days and in distinct parts of the city.
Each side of the Huangpu River, the "Mother River of Shanghai" which effectively separates the city into two parts, will be under lockdown on specific days from March 28 to April 5.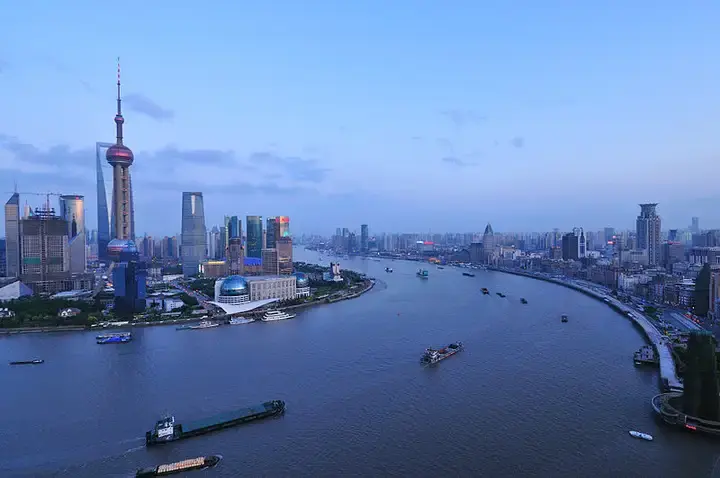 The eastern side of Shanghai, Pudong District, will be on lockdown from March 28, Monday, until April 1, Friday. Restrictions will be lifted for that part of the city before this week ends. Then, the lockdown will make its way to the western side of Shanghai, Puxi. They will be on lockdown from April 1, Friday, until April 5, Tuesday. In total, residents of the city will be subjected to strict public health measures for 9 days. They will not be allowed to leave their homes on those days.
Healthcare workers will conduct mass COVID-19 testing during the time when part of the city is closed.
Implementing the lockdown on a staggered approach should somehow mitigate the national and global economic consequences of such regulations. At a given time, only half the city will stop its activities. The other half will still be able to continue its operations for the benefit of the economy.
Restrictions
The specific restrictions were published by the government of Shanghai on their official WeChat account.
While on lockdown, almost all activities will be suspended. Buses and other modes of public transport will not be available. At the same time, firms and factories have also been advised to stop their operations or, if feasible, perform their work responsibilities at home. Institutions offering public services, such as gas, electricity, transport, sanitation, and food supplies, are exempted from this regulation.
Similarly, factories do not need to halt production if they are on a closed-loop system. This means that employees are not permitted to enter or exit the building when the lockdown begins.
Anyone who plans to leave the city should provide a negative COVID-19 test result. It should have been taken 48 hours prior to departure. Without such documentation, they will not be allowed to travel elsewhere.
Airports, railways, and services for international passengers and freight will operate as they normally do.
Authorities asked the public "to support, understand and cooperate with the city's epidemic prevention and control work."
Response of Citizens to the Lockdown in Shanghai
Many residents rushed to the supermarket to stock up on essentials when news of the lockdown broke out. Shelves were emptied out in the aftermath of the panic buying. Delivery services were also overwhelmed by the sudden demand.
An individual residing in the district of Songjiang said, "After hearing news of the lockdown yesterday I rushed out to buy groceries, but they were all snapped up."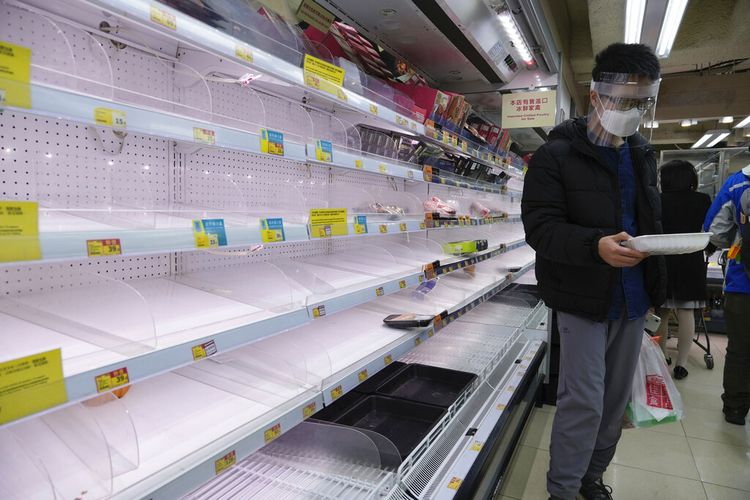 Bi Yingwu, a seller who is 50 years of age, also shares, "Many wholesale markets are now closed. Some vendors are reluctant to buy vegetables. If we cannot get vegetables from wholesalers or the wet market is closed, we are finished." With no supply, he will be unable to earn a living.
Furthermore, not everyone agrees with the implementation of a city-wide COVID lockdown in China. Weiyueqinyu said that "Shanghai's outbreak is not the fault of ordinary people, but the fault of local policies." He is a technology blogger who has 8.3 million followers on the Weibo app.
He also believes that the COVID-19 pandemic is far from over in the country. "The local authorities seem to hint that the turning point is near as if we are winning the battle, but the situation has turned more serious instead," he adds.
Some expressed that a city-wide COVID lockdown in China should have been implemented earlier instead of the piecemeal approach initially done. It could have spared many citizens the negative health and economic consequences they experienced over the period and now that the strict lockdown is in place.
Li, a resident of Pudong district, said that "a full city lockdown would've saved a lot of time and infections, (including) the psychological trauma of being in a Covid ward."
Targeted measures seem to have been considered by Beijing. Doing so can prevent immense economic losses. However, some local governments have remained vigorous in the pursuit of mandatory COVID-19 testing and physical distancing restrictions.
According to a report by Nomura Research, Chinese authorities are afraid "of being accused of dereliction of duty." But this comes with a high price to pay. The report additionally states, "the consequence is that the Chinese economy is faced with the worst downward pressure since spring 2020, when it was hit by the first wave of COVID-19."
How Did Companies Adjust to the largest COVID Lockdown in China?
Tesla, an American electric vehicle and clean energy company, announced a four-day production halt at its Shanghai factory. The Disneyland theme park in Shanghai will also close its doors.
On the other hand, the partly state-owned Semiconductor Manufacturing International Corporation (SMIC) will continue its operations through online means. The headquarters of Citi in Shanghai will do the same. A spokesperson for the financial institution said that "we have enabled remote access for our staff and are confident in our ability to continue to serve our clients."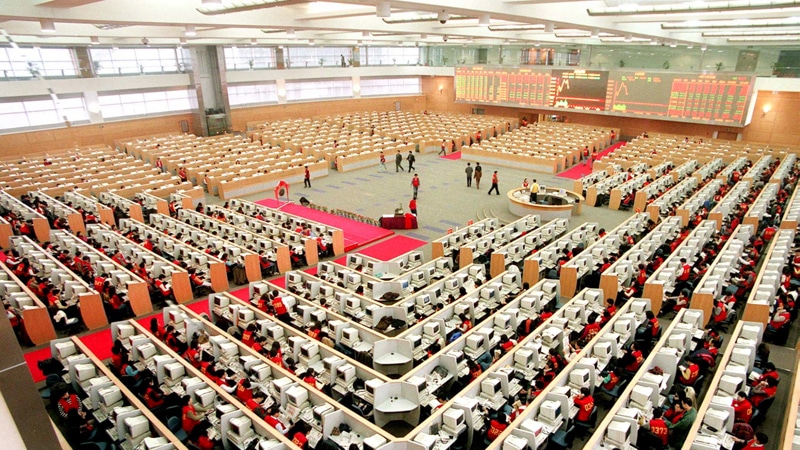 The Shanghai Stock Exchange will similarly proceed with the conduct of its activities. However, they will be operating with a minimum number of personnel. Assigned employees were advised to live and work within the office during the city-wide COVID lockdown in China. An employee shares, "selected staff were told to report to the office before midnight yesterday (March 27)."
Shanghai's government will provide tax and rent relief to businesses hit by the lockdown.
Bruce Pang, the Head of Macro and Strategy Research at China Renaissance Securities, said that "the lockdown and mandatory testing district by district in China's largest city, key transportation hub and financial center are highly likely to disrupt the city's commercial activity."
Other economists believe that a short-term COVID lockdown in China won't make much of a dent in the national economy for the whole year. When these measures are implemented, it is consumer spending and the services sector that are most affected. Production in factories is shielded because employees reside in industrial parks during this time.
The Retail Sector is Wary
Implementing a COVID lockdown in China is not anything new. The past few years of the pandemic have shown that the situation can change quickly. What might look like a promising decline in the number of COVID-19 cases can be followed soon after by a dire picture.
Given this landscape, factories have learned to adjust so that shutdowns will not leave them in the negative. However, the effects of a lockdown often persist in the retail sector, even after restrictions have been lifted. When faced with these restrictions and the possible negative effects on their income, consumers are less likely to spend. Saving more of what they have gives them the security that they need during uncertain times.
BofA (Bank of America) Securities said that "as shown by the city-level retail sales growth, even a sporadic and short-lived COVID resurgence could bring notable shocks to consumption, and continue to weigh on consumer confidence for months after the COVID wave subsides."
E-commerce services in Shanghai were also impeded. Employees of logistics companies that deliver goods have been mandated to stay at home. Zhang Meng, a courier for SF Express, said, "I and over half our delivery team have not been able to work since last week after being locked down."
COVID-19 Situation in Shanghai
On Sunday, March 27, there were 3,450 asymptomatic cases of COVID-19 in Shanghai. This accounts for 70% of the total number of cases in the whole country. An additional 50 symptomatic cases were reported as well.
Given the major role that Shanghai plays in economies within and outside the country, the lockdown is not expected to last long.
Pained by financial indecision? Want to invest with Adam?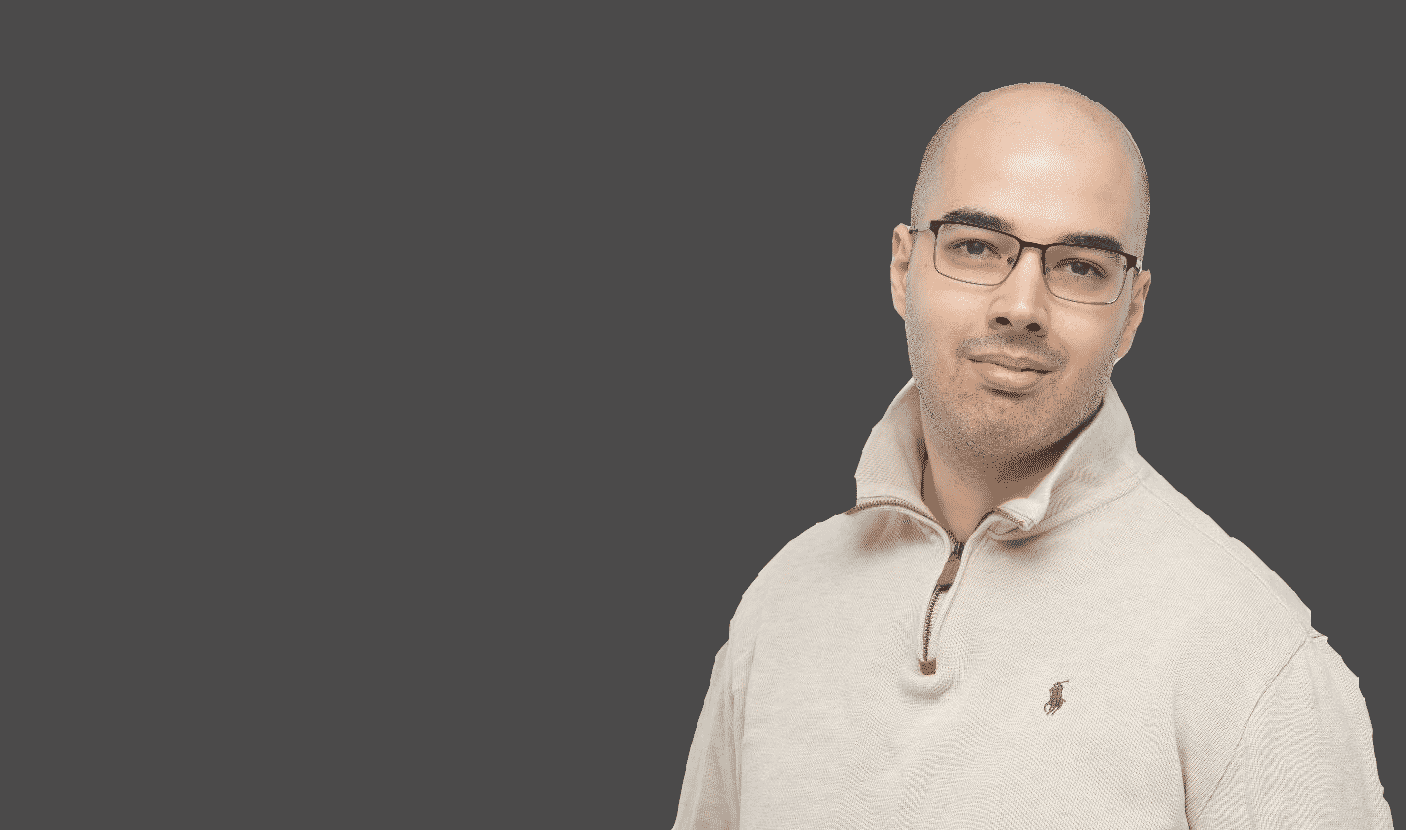 Adam is an internationally recognised author on financial matters, with over 492.3 million answers views on Quora.com and a widely sold book on Amazon