The Most Enticing Neighborhoods For Foreigners In Bangkok.
If you want to invest as an expat or high-net-worth individual, which is what i specialize in, you can email me (advice@adamfayed.com) or use WhatsApp (+44-7393-450-837).
Introduction
Bangkok, due to its size and diversity, has something to offer practically everyone. While backpackers flock to Khao San Road, luxury travellers choose the Sukhumvit and Sathorn neighbourhoods. If you plan on staying in Bangkok for an extended period of time, you're undoubtedly asking, 'Where to live in Bangkok?' The top expat areas in Bangkok are explored in this article.
As A Foreigner, Determining The Ideal Bangkok Neighborhood To Live In
Bangkok's neighborhoods, as well as the lifestyles that come with them, are vastly different. The various districts of the City of Angels might be perplexing and intimidating for many individuals. It's also worth noting that there is no objective "best area in Bangkok," and it all depends on your personal choices and circumstances.

However, due to the traffic in Bangkok, the proximity to work or the convenience of the commute is frequently the decisive factor. Then you must examine your lifestyle preferences, such as if you like a quieter setting or a lively nightlife. Finally, budget plays a role, with neighbourhoods like Phrom Phong, Thong Lo, and Ekkamai costing more than regions like On Nut and Bang Na, which are only a few BTS stations away.

Here are some of Bangkok's greatest neighbourhoods:
Ekkamai
Middle-class expats and Thais consider Ekkamai to be one of the greatest neighbourhoods in Bangkok. There's a lot to see, do, and indulge in here, thanks to its hipster culture and plenty of dining and leisure options. Furthermore, Ekkamai is centrally located in Sukhumvit and easily accessible through the BTS line. Also nearby is the Eastern Bus Terminal. The area's unique blend of trendy and classic not only makes it intriguing to live in, but it also provides a variety of housing possibilities.
Thong Lo
Thong Lo is definitely one of the city's trendiest areas, attracting the "hi-so" population (Thai high society) as well as affluent foreigners and expats. However, if you want to be a part of the activity, you'll have to pay more rent. You'll be surrounded by posh restaurants, stylish bars, luxury boutiques, and high-end malls in exchange. Thong Lo is a place to put on your Bangkok neighbourhood map if you have costly taste and a modern outlook.
Phrom Phong
Phrom Phong, easily the best Bangkok area for shopping and food, is conveniently located on the BTS Sukhumvit line. It also has a park, coffee shops, art galleries, and grocery stores that sell imported Asian foods. Phrom Phong is also home to a large number of Japanese and Korean expats. Phrom Phong is great for individuals who seek a flavour of Japan while living in Bangkok, with many Japanese restaurants, boutiques, and residents.
Sathorn
Sathorn may be the nicest spot to live in Thailand, let alone Bangkok, if you have a lot of money to spend on rent and want to be centrally positioned. Sathorn offers a wide range of high-end housing alternatives, including condominiums and homes with modern conveniences. You can also discover places with Western kitchens and bathrooms, as well as amenities like gyms and pools. You'll also be close to the BTS and surrounded by many types of restaurants and nightlife. It's no wonder that many foreigners enjoy living here because of Lumpini Park and the river nearby.
Lat Phrao
Don't overlook the Lat Phrao neighbourhood while deciding where to reside in Bangkok. This area of the city, which is like a concentrated, liveable version of the city, brings together business and recreation. Lat Phrao is popular with expat families since it has some of the best schools in the country. It also has more green space than other popular neighbourhoods. In addition, the Chatuchak weekend market and other attractions are only a short distance away. Lat Phrao is easily accessible via BTS and MRT, and it is also close to the Northern Bus Terminal, providing a variety of transit options both within and outside of the city.
Ari
Ari is not as centrally placed as many other popular expat neighbourhoods, but that is part of its appeal. The location is suitable for those who prefer to live in calmer surroundings without travelling too far from the city centre, thanks to its laid-back style and slower pace. Ari has a variety of cafes, bars, restaurants, and retailers in a relatively safe and clean environment. It's also one of the nicest areas to live in Bangkok, whether you're single, married, or have a family.
Victory Monument
Victory Monument, another BTS-accessible district of Bangkok with a lot going on, has a wide choice of apartments to choose from. It also provides something for every budget and taste. Food options in the region include anything from street sellers and market booths to international establishments. Despite the fact that the nightlife is not as vibrant as in other Bangkok areas, there are enough places to visit after dark without disturbing the calm.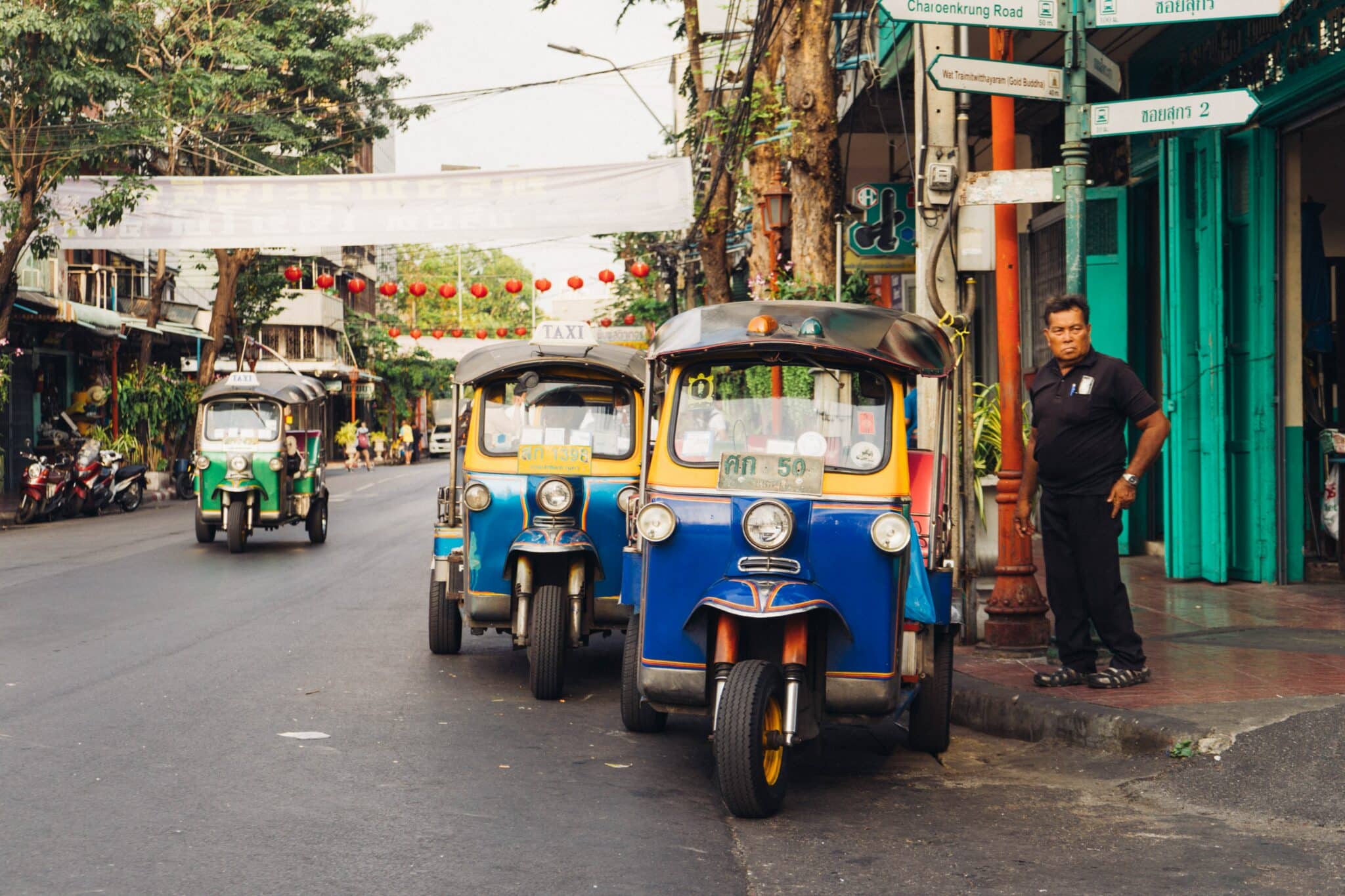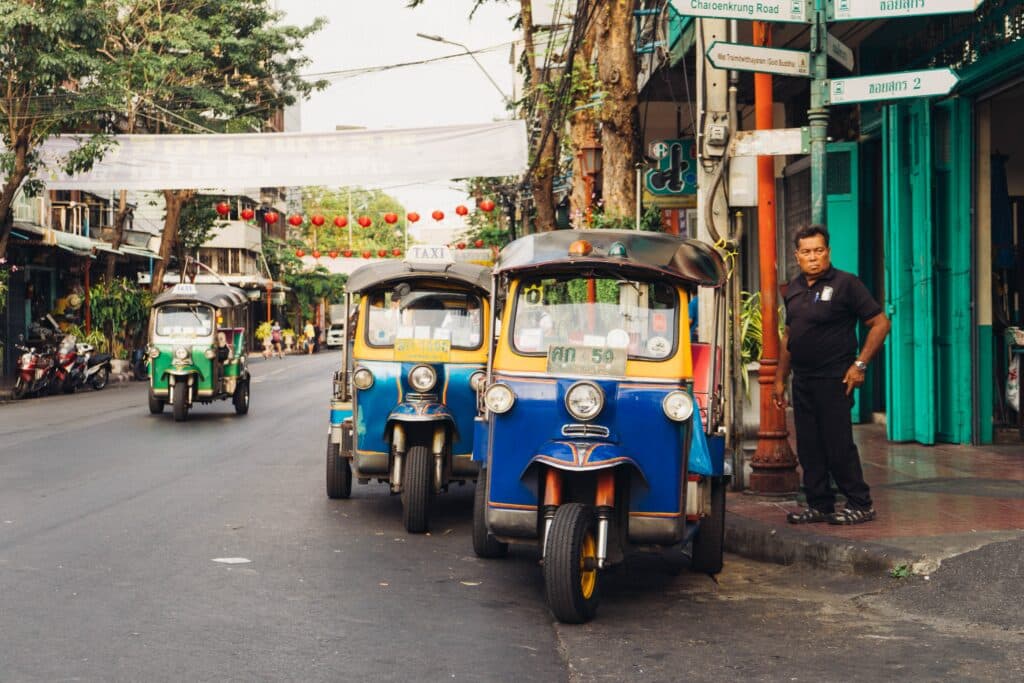 Bang Na
This Bangkok area is on the rise, which comes as no surprise given the lower lodging costs and unusual blend of old and contemporary structures. Although it is located slightly outside of the city centre, it is only a short BTS or bus trip away from the activity. This neighbourhood is also close to Samut Prakarn, Chonburi, and Suvarnabhumi Airport. Bang Na's commercial malls and diverse housing alternatives make it convenient to live here, particularly if you wish to avoid high-rise structures.
Udom Suk
Many expats like Udom Suk because it is located in Bangkok's central business district (CBD). Tourists and residents alike enjoy its slower pace and local charm, resulting in a more diversified neighbourhood. It's easier to get a feel for Thai culture here because there are less foreign businesses and eateries. Furthermore, if you love regional flavours, the area's fairly priced food makes it even more appealing. Massage parlours, boutiques, and the Bangkok International Trade and Exhibition Center (BITEC) are all within walking distance, making Udom Suk one of Bangkok's greatest neighbourhoods.
On Nut
With its low rent, easy access to the city centre, and nearby facilities, On Nut is becoming increasingly popular among foreigners. While the region is primarily populated by Thais, expats and their families are increasingly moving to this Bangkok suburb. There are a few supermarkets and a variety of food options. Remote workers will find the co-working spaces near On Nut to be useful.
Phra Khanong
Phra Khanong is conveniently located along the BTS Sukhumvit line, making it both accessible and inexpensive. If the notion of living in a condo or apartment does not appeal to you, Phra Khanong may be more your pace, with more affordable housing alternatives. Despite the fact that the area appears to be primarily Thai, there is a sizable expat presence. Expats appreciate being able to readily access Bangkok's major business areas while staying in a more residential region. It is also home to the well-known W District.
Ratchada / Rama 9
Ratchada's roadways are usually less congested than those in other parts of Bangkok, making it a better alternative for those with automobiles. Along with the Train Market, there are several retail options in the residential area. You'll be spoilt for choice in Ratchada, whether you're a foodie, a gym-goer, or both. Ratchada is making its imprint on the Bangkok neighbourhood map with its studios, condos, and flats of different sizes.
There is no objective ideal place to live in Bangkok; instead, it's all about choosing a spot that suits you and makes you fall in love with the city.
Pained by financial indecision? Want to invest with Adam?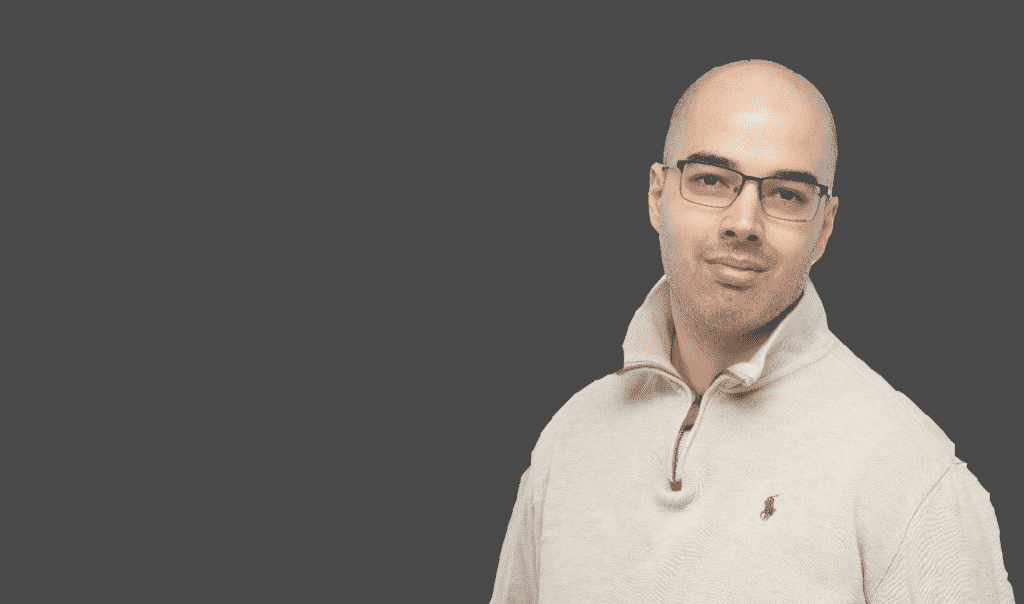 Adam is an internationally recognised author on financial matters, with over 622.8 million answer views on Quora.com, a widely sold book on Amazon, and a contributor on Forbes.