The Top 10 Must Visit Travel Destinations To Experience In The Year 2022.
Where should you go in 2022? What are the greatest travel destinations for Covid? What should be my next destination? These are the concerns that everyone is asking now that international travel is resuming, owing to the relaxation of travel restrictions in many areas across the world and an increase in demand for all those far-flung holidays that were put on wait during the pandemic.
Travel numbers will reach pre-pandemic levels in 2022, according to the World Travel & Tourism Council, and Expedia's CEO forecasts that this summer will be the busiest travel season ever, with airlines facing unprecedented demand.

Every year, I compile a list of the top sites to see. In honour of Women's History Month in March, I spoke with a few female travel professionals and influencers to learn about the destinations on their radar for 2022 around the world. From cutting-edge metropolitan capitals to romantic Caribbean islands to African destinations worthy of a bucket-list vacation, there are plenty of places to visit in 2022. Compare these to the experts' top travel destinations for 2021.
One thing to keep in mind, however: the globe is still in motion. So, if you're planning a trip somewhere these days, make sure to check travel restrictions for the destination you want to visit, as well as State Department and CDC cautions. Consider this your ultimate travel bucket list for 2022—and beyond—even if you don't plan a trip right now.
Mexico
Nneya Richards is a speaker and travel writer at 'N A Perfect World,' a curated nexus of travel, food, fashion, and geopolitics inspired by the millennial's global citizen lifestyle. Nneya wants to encourage young people, particularly those of colour, to travel because she feels that by doing so, we will be able to bridge cultural divides and misunderstandings.

Why: Known for its lively food, art, and nightlife, Mexico City is witnessing a rebirth on the travel scene in 2022, with in-the-know travellers flocking there for its vibrant food, art, and nightlife. "Mexico City is the kind of location where you go once and instantly start planning your move," Richards adds. "While Americans continued to visit to Mexico throughout the outbreak, it was primarily for escapism. When people travelled, they wanted to get away from the city. Cities' nightlife, restaurants, and theatres were all shut down. Mexico City has this in spades as the world re-emerges."

Bosque Chapultepec, one of the nicest sites to visit in the city, is getting a significant makeover this year. "President Obrador hopes to make it the world's largest and most diverse cultural centre by adding an aquatic complex, skate playgrounds, and modernising the soccer fields," Richards says.

Richards suggests visiting the Xochimilco floating gardens when visiting Mexico City. "You might imagine that the Xochimilco floating gardens' bright music and booze-filled cruises across the canals only attract tourists," she explains. "Friends from Mexico City answered, "Yes!" after I posted on my Instagram stories. That's how Mexico City should be done!"

A hot air balloon ride above the Teotihuacan pyramids and a Temazcal ritual performed by a shamana in your hotel are also on her radar. "Life in Mexico City appears to be truly lived, consisting of a sequence of once-in-a-lifetime encounters that have become a way of life," Richards adds. "I understand as a New Yorker. "Living the dream."
The Caribbean
Sarah Greaves-Gabbadon, the founder of Jet Set Sarah, a place where travel, fitness, and style collide.

"I love Barbados (I'm half Bajan)," Greaves-Gabbadon explains. "I'm excited to return in 2022 to enjoy some old faves (a fish cutter from Cuz's food truck on Pebbles Beach is a must) as well as new-to-me spots like the O2 Beach Club & Spa."

The Sea Breeze Beach House, Sandals Barbados, and O2 Beach Club, where you'll find three pools (including one of the island's only rooftop pools), six dining options, seven bars, a teen lounge, and a spa with spectacular ocean views, are all located on Barbados' South Coast. To offer 02 a true sense of location, the resort enlisted Caribbean designer Michelle Leotaud.

The gastronomic scene on the South Coast is also hopping. The open-air Worthing Square Food Garden is a new street food hall with live music and 20 pop-up restaurants serving anything from sushi to jerk. New Buzo serves pizza, Cocktail Kitchen serves light nibbles, and Champers serves waterside dining. Tab, Mimosa, Chill Bar & Café, and Tiki Bar, which has great sunset views, are all new cocktail bars. The beachside Barbados Boardwalk, with pools and breathtaking views of the open sea, is also not to be missed.
Grenada has been chosen as the destination. Diane Bair (@dianebairtravel) is a travel writer and the author of over two dozen books on travel, outdoor adventure, and wildlife.

"My ambition is to visit every island in the Caribbean eventually, but dammit you, Grenada!" "You keep luring me back," Bair says. "Snapshot moments—like paddling a clean kayak in an aqua lagoon while nibbling on a local chocolate bar—encapsulate what this three-island nation has to offer."

Every time Bair visits, she says she discovers something new and wonderful. "Grenada's cuisine scene is a colourful combination of fresh seafood and aromatic, locally grown nutmeg and other spices," says Bair, referring to the expanding bean-to-bar chocolate business (five chocolate factories). The Aquarium, La Luna, and Rhodes Restaurant are all popular dining destinations. "Any serious foodie should try Grenadian specialties like oildown (a breadfruit stew with beef and coconut milk) and lambie (conch)," she advises. "Try them and more at True Blue Bay Resort's Dodgy Dock, which seems like a vibrant island version of a church supper."

Spicemas 2022 (Carnival) will be held in Grenada this August, signalling that the island's celebrations are resuming. Ferry service to Grenada's neighbouring islands, Carriacou and Petit Martinique, has resumed. Grenada is home to the world's first underwater sculpture park, as well as fantastic beaches (Carriacou's Paradise Beach was just selected best in the Caribbean). "The park, which was recently refurbished, now has 82 life-size statues modelled after local people. "Snorkeling or diving with them is always a blast," Bair explains. "The waterfalls and rainforest also make this a no-brainer for me."

Grenada's recently created Voluntourism initiative is worth checking out if you want to add some feel-good acts to your time in paradise. "Grenada's Simple Stays initiative emphasises 16 cheap accommodations, allowing more people to enjoy this magnificent island," explains Bair.
Canada
Chosen California Chaney is a Fathom worldwide travel writer, DJ, photographer, and editor. Follow her adventures on Twitter @californiachaney or at californiachaney.com.

Why: From the majestic Canadian Rockies to the Badlands to the culturally diverse cities, Alberta is full of surprises around every corner. Alberta provides a wide selection of festivals and museums, rich and interactive history, gorgeous provincial parks, wonderful cuisine with small batch spirits, and an astonishing number of daylight hours to maximise time for travellers with a passion for learning and the expansive outdoors. The sun rises around 5:30 a.m. and sets around 10 p.m. in early July.

Explore Metis Crossing, a newly enlarged interpretive attraction that offers immersive and authentic Indigenous Métis experiences. The Edmonton Queer History Project has established an interactive website and walking tours that map 27 historically significant places for local culture. Vacations By Rail offers routes through the Rockies and cities for individuals who prefer to travel slowly. "The gorgeous journey, travelling through the mountains and valleys with luxurious sleeper cars, dinner on board, and comfortable corners to get lost in the passing scenery," recalls Chaney.

Between Banff and Lake Louise, pedal the winding and picturesque Bow Valley Parkway for a rush of adrenaline. Urban River Adventures "leads tours to the remote islands in the North Saskatchewan River with overnights in geodesic glamping tents," according to Chaney. Dine in a 360° Dome with panoramic views of the Canadian Rockies and a 132-year-old castle, or take part in a "peak nic"—a combination of an interpretive hike, a wilderness cooking class, and a gourmet picnic. Other suggestions: "In the fall, the Dark Sky Festival welcomes under the lit sky," explains Chaney. "While winter is all about being in the mountains, summer is all about Alberta's abundance of cerulean-blue lakes and tumbling rivers."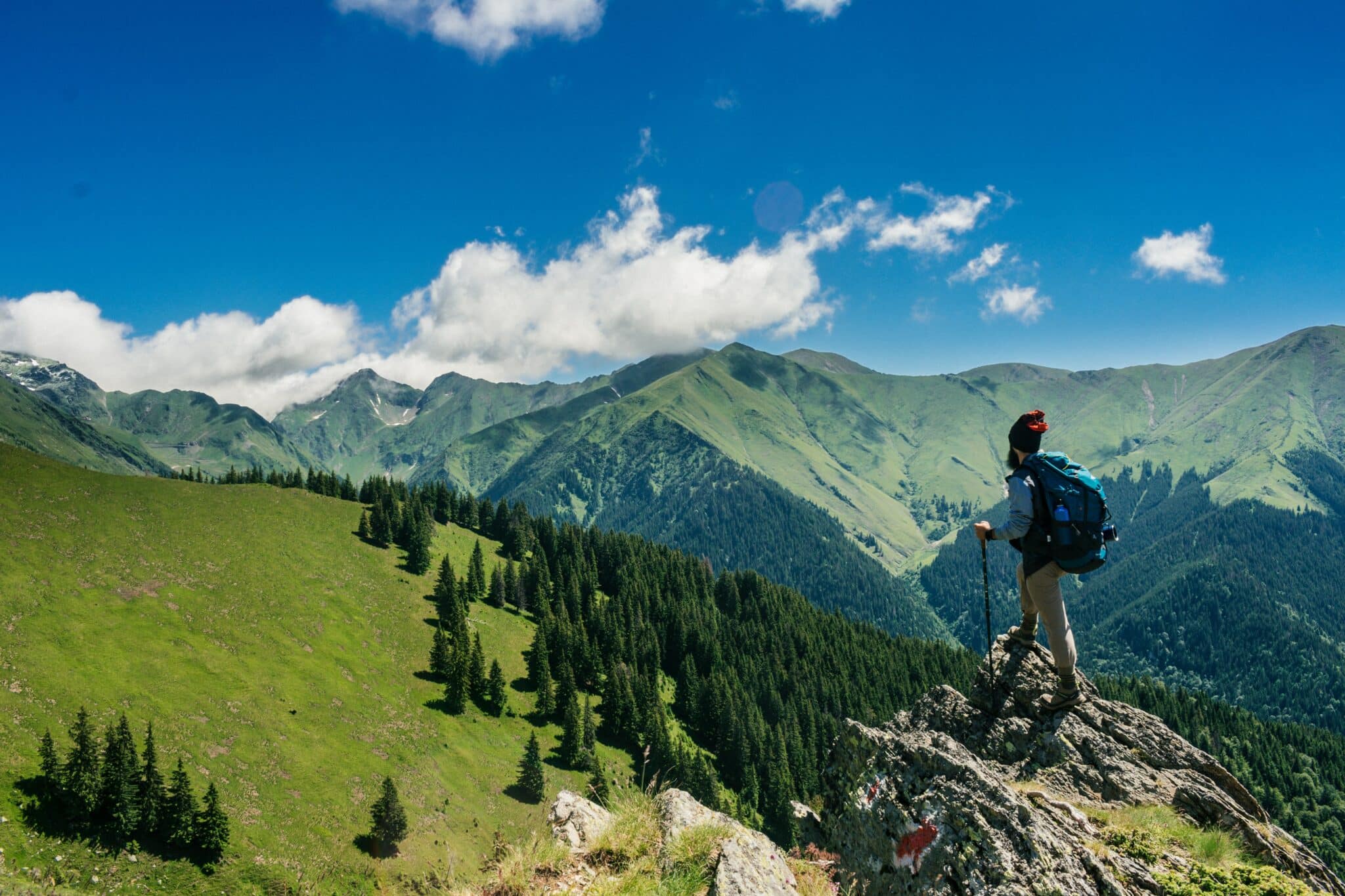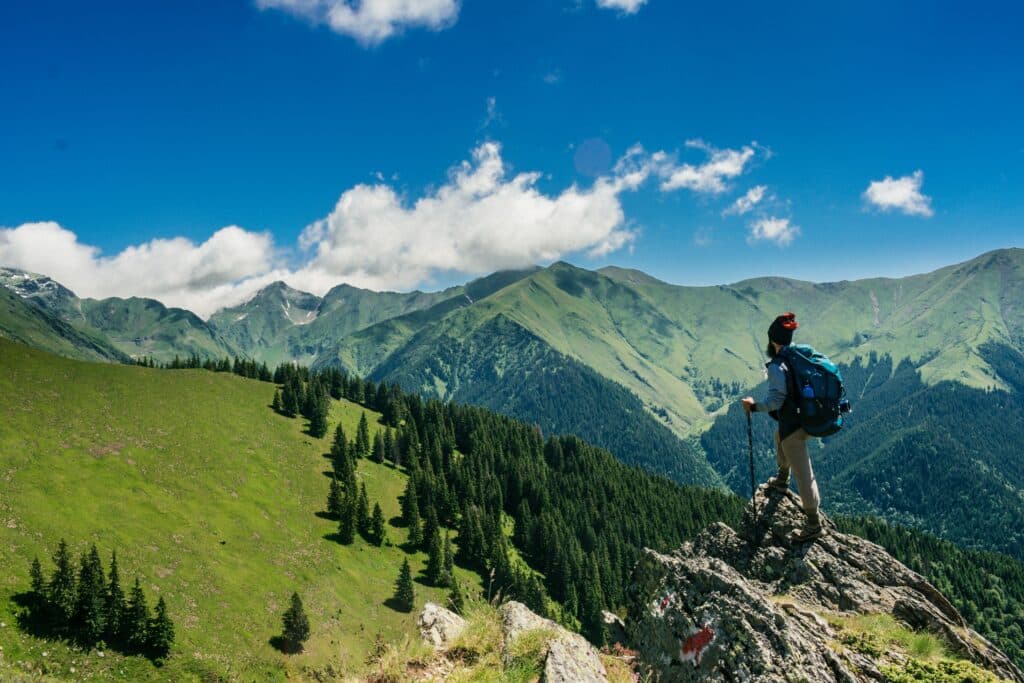 Central and South America
Belize is the destination of choice. Stephanie Vermillion is a travel journalist and photographer who has worked for publications such as Outside Magazine, National Geographic, and Travel + Leisure, covering stories at the confluence of culture and adventure. On Instagram, you may follow her work and trips.

Why: Belize is one of Central America's most biodiverse countries, boasting tropical jungles, animal reserves, and cascading flora and fauna. It is home to mystical Maya temples, fascinating aquatic environments, and lush national parks. "New hotels like sustainable glamping oasis Hills and Valley promise the ultimate Central American immersion, while a slew of new nonstop flights make getting here a breeze," says Vermillion. "However, these tourism enhancements are secondary to my primary motivation for visiting Belize right now: connection." After two years of interrupted travel, it's something we all crave; it's also where Belize shines."

"Dive and snorkel expeditions along the awe-inspiring Belize Barrier Reef, a UNESCO World Heritage Site and the world's second-largest coral reef system, provide access to wildlife." "Through its onsite dive shop, the new Marriott Autograph Collection hotel Alaia Belize, the country's first and only luxury resort to provide PADI dive certification, takes you out of your comfort zone and into the midst of the Caribbean Sea action," she says.

The Belize Tourism Board is rapidly establishing avenues for visitors to connect with and support indigenous communities, particularly on Belize's southeast coast, where a mix of culture and adventure offers a great escape for culture lovers, thrill seekers, and beach lovers. The Garifuna people's cultural heart and pride are the picturesque laid-back villages and beach communities of Dangria and Hopkins, where visitors may partake in cultural dances and musical drumming at Lebeha Drumming Center and delightful exotic gourmet pleasures at the female-owned Tugucina Gloria. The Cockscomb Basin Wildlife Sanctuary is home to the world's only jaguar sanctuary, as well as stunning jungle vistas, ziplining, and waterfall rappelling in the Mayflower Bocawina National Park. Then there's Placencia, a typical Kriol (Creole) fishing community nicknamed as "Barefoot Perfect" by locals. It's the perfect spot for 16 kilometres of untouched coastline.
Ecuador is the place to visit.
Chosen Since 2015, when an African safari evolved into seven years of living out of a suitcase, Katie Jackson has managed to make a career as a full-time travel writer. She spends her time in Montana resting between travels. On Instagram, @katietalkstravel, she chronicles her travels and misadventures.

Why: Jackson got the opportunity to sail on Hurtigruten's first Galapagos Islands excursion in January. "I came back with a greater respect for nature, particularly birds, which I never expected to happen," she says.

In January, Ecuador's president established a new reserve that will treble the protected area of the Galapagos Islands. It will stretch from California to Costa Rica, thus establishing a superhighway for endangered marine creatures. Marine iguanas (the only seagoing iguanas), Galapagos tortoises (which can live to reach 150 years old), and Darwin's famed finches are among the unusual animals that visitors can only see—or perhaps better put, encounter—on the islands (essential to the theory of evolution).

"There's nothing like snorkelling beside totally adorable—and equally playful—sea lions," Jackson says. "They seemed curious and at ease around us." One even boarded our ship and attempted to stow away."

Of course, whether your ideal destination includes volcanoes, rainforests, beaches, or all three, mainland Ecuador—one of the world's most biodiverse places—is definitely worth visiting. Quito is the first city to be designated as a UNESCO World Heritage Site. It is also the world's highest constitutional capital, located high in the Andes at an elevation of 9,350 feet.

"It has received multiple industry awards and has a sky bike, an open-air cable car, and a hummingbird garden," Jackson says of Mashpi Lodge, which she had heard great things about from her travel writer pals. She's also excited to dine at Zazu, a Relais & Chateaux restaurant in Quito with a Michelin star. "The chef buys fish from hand-picked fisherman and uses produce grown in his own greenhouse."
Europe
Paris has been chosen as the destination. Lindsey Tramuta is a travel and culture writer residing in Paris, and the author of the bestseller books The New Paris and The New Parisienne. On Instagram, you can find her.

"This city is really resilient," Tramuta says. "You have this rebirth of the city, which is quite lovely." For openers, the Hôtel de la Marine museum recently opened its doors. "It's incredible—been it's closed to the public since the 1800s," Tramuta says. "Its new museum restaurant, Mimosa, by Michelin-starred chef Jean François Piège, is another compelling reason to go." The reopening of the Musée de la Chasse et de la Nature ("very eclectic and super funky," says Tramuta) and the new Bourse de Commerce art museum are two further cultural attractions. And everyone is raving about Samaritaine, the Art Deco and Art Nouveau department store that is reopening. "Even if you're not in the market for anything, it's worth seeing architecturally, both outside and inside," adds Tramuta.

Tramuta also mentions that the Ritz Paris is generating a lot of attention. "Their incredibly great pastry chef, François Perret, has built Le Comptoir, a specialised pastry shop and tea salon where you can enjoy sweets exclusive to this space—and it's stunning." The unveiling of the new astrologically inspired Ritz Bar and the planned reconcepting of the Ritz Club Spa are two more major announcements from the Ritz.

Jugaad ("a superb modern Indian restaurant") and La Petite Epicerie de la Tour, a gourmet grocer from La Tour d'Argent, one of the world's most legendary restaurants, are two more new culinary hotspots on Tramuta's radar. "You can have a taste of it here if you don't want to spend the time or money to eat at the restaurant," explains Tramuta.

Another notable development in Paris is the incredible expansion of all bike lanes. "It actually transforms the way we navigate the city, and it implies that the pedestrian and the bike rider are all monarchs of the road," Tramuta adds.
Rome is the place to go.
Chosen Laura Itzkowitz is a travel journalist based in Rome.

Why: Rome is coming back to life in 2022—and then some—with a treasure trove of artistic, cultural, and architectural delights. "The Eternal City is building new museum and pedestrian paths that will provide visitors an up-close glimpse of the Sacred Area of Torre Argentina, the ancient spot where Julius Caesar is believed to have been slain," Itzkowitz explains.

The new Six Senses will be located in a palace in the heart of ancient Rome, just blocks away from the Fontana di Trevi, and will focus on wellness and sustainability, with local, seasonal food and decor designed by Patricia Urquiola. The rooftop patio, which offers 360-degree views of Rome, is one of the highlights.

"Last year, following a €8 million repair, the Mausoleum of Augustus—the world's largest circular tomb—reopened to the public," Itzkowitz says.
Africa and the Middle East
Zanzibar and Tanzania are two places to visit.
Chosen By Alyssa Ramos, the founder of My Life's a Movie and a solo female travel blogger, content creator, entrepreneur, and social media influencer who travels the world full-time and aims to highlight unusual destinations through her unique photography style and honest, thorough travel suggestions. "Dreams Don't Work Unless You Do," she says.

Why: From safaris in the Serengeti where you can view the Big 5 (leopard, lion, elephant, buffalo, and rhino) to the crystal-clear waters of Zanzibar, Tanzania is an amazing African country to visit. "If you've never been on a safari before, you'll be astounded by the number of creatures you'll see from the safety of your safari vehicle," Ramos adds. "Now is an excellent time to visit Tanzania because the number of animals has increased dramatically due to the absence of tourism."

"You'll escape to magnificent glamping lodges after long game drives, many of which are in the real parks," Ramos explains. Beyond Grumeti Serengeti River Lodge (which offers a great location for seeing the exhilarating river crossing and massive herds of the Great Migration) and Usangu Expedition Camp are two new destinations to keep on your radar for 2022. (where you can have a hands-on conservation experience at the first tourism operation in the wild and uncharted Usangu wetlands of Ruaha National Park).

"If you're looking for a bucket-list item or a personal challenge, I'd highly recommend climbing Mount Kilimanjaro," Ramos adds. "I did it with an all-female ensemble for International Women's Day one year, and it was simply beautiful."

The fascinating island of Zanzibar is only a short flight or ferry ride away. "However, before heading off to enjoy the many enticing beaches, be sure to stop in Stone Town to learn about the island's sad past and how the slave trade markets began there," Ramos advises. "One of my favourite boutique hotels in the world is Tulia, which is located in Zanzibar and has its own jungle waterslides as well as an entire garden where they obtain their produce for the restaurant."
Jordan has been chosen as a destination. By Kay Kingsman of The Awkward Traveller, a travel writer and blogger.

Why: If you want to try solo travel in the Middle East, Jordan is the place to go. Jordan has spent a lot of money in the last year repaving roadways and enhancing access to tourist attractions. "Plus, there are more women-led and women-operated tour operators and experiences in Jordan to better fulfil the demands of solitary female visitors," Kingsman adds. Whether you join a group tour or go it alone, your experience in Jordan should begin in Amman. Kingsman, who spent her days weaving in and out of the crowded walkways, describes Amman as "a frenzy."

As you leave the city, head south to the Dead Sea, the lowest spot on Earth, where you can float. "Insider's advice, don't get the water in your mouth," Kingsman advises. Just take my word for it." "You might want to travel sooner rather than later, as the Dead Sea is expected to vanish in the next several decades," says another recommendation. If you're interested in visiting the Holy Land, the Baptism Site of Jesus Christ is just a short drive from the Dead Sea.

However, you cannot leave Jordan without visiting the desert. "If you've never camped under the stars before, Wadi Rum is the place to do it," Kingsman adds, recommending Captain's Camp, where you can sleep in a cave, eat traditional Jordanian BBQ, and compete in a dance competition with the staff. Then, in the morning, go to Petra, one of the World's Seven Wonders. "Get an early start at Petra," Kingsman recommends. "Bring water and walking shoes because it can get hot during the day."
Asia and Oceania
Kyoto, Japan is the place to go.
Chosen By Jessica Nabongo, travel expert, writer, photographer, and author of The Catch Me If You Can, which will be available everywhere books are sold on June 14 and can be pre-ordered now on Amazon or your favourite retailer.

Why: "Tokyo is an essential city for many things, but Kyoto shows you the heart of Japanese culture," says Nabongo, who spent a year in the ancient capital. Nabongo believes that 2022 will be an excellent year to visit. "When Japan opens its borders, there will be a small window of opportunity to explore Kyoto without the throng before they return," she explains.

Kyoto has continued to advance despite the closure of its frontiers. The premium Hotel the Mitsui, The Shinmonzen, and the Marufukuro Hotel are among the new hotel openings (in the old Nintendo headquarters building). Throughout the pandemic, the city of Kyoto made a commitment to become carbon neutral by 2050 and took steps to curb overtourism, such as creating a consulting arm of the tourism board to provide tech support and social media training in the hopes of raising awareness of less-visited stores and neighbourhoods and rerouting crowds away from high-volume areas.

Kyoto City anticipates a new perspective on tourism in 2022 and beyond. The Kyoto City Tourism Association set up live cameras around the city's landmarks, such as the Arashiyama Bamboo Forest and the Nishiki Food Market, so that locals and tourists alike could monitor traffic volumes before visiting.

"Kyoto's past as the old capital is also evident. Kinkaku-ji, a gorgeous golden palace in the city, is a fascinating place to explore," says Nabongo. "And the culinary scene is fantastic; there are amazing izakayas all over." Kyoto is the place to go if you want to immerse yourself in Japanese culture."
Phuket, Thailand is the place to go.
Chosen Bucket List Bums' Shelbi Okumura created the content. Follow her on Instagram at @bucketlistbums.

Why: According to Okumura, "Thailand was one of the first sites in Southeast Asia to reopen to tourism, and that early buzz has everyone yearning to visit." "Everyone's bucket list seems to include Phuket, and with good reason. It welcomes everyone from high-end luxury travellers to affordable backpackers."

In 2022, visitors to Phuket will be able to enjoy the island's liveliness with fewer crowds and, beginning April 1, without the need to show proof of a negative PCR test within 72 hours prior to travel, thanks to three entry schemes: Test & Go, Sandbox, and Alternative Quarantine (AQ).

"On the island, there's so much to see and do—remote beaches, sunset bars, affordable food, high-end restaurants, offshore islands, and so much more," Okumura says. "It's the ideal spot to begin (or conclude) a week of island hopping in Thailand."

The island's opulent side is now getting the attention it deserves, with alternatives for all types of guests eager to experience its immaculate sea glass–colored water.
The new V Villas Phuket features a handpicked selection of villas with private pools, as well as AKOYA Star Lounge, one of Phuket's newest rooftop bars, which serves specialty cocktails and boasts 360-degree ocean views. Unique street art, street sellers, and live music at the Sunday night market, imaginative eateries like farm-to-table Torry's Ice Cream, and daring night plays at the Junkyard Theatre, which recently debuted a weekly Saturday night show, make Phuket Old Town a cultural hotspot.
Pained by financial indecision? Want to invest with Adam?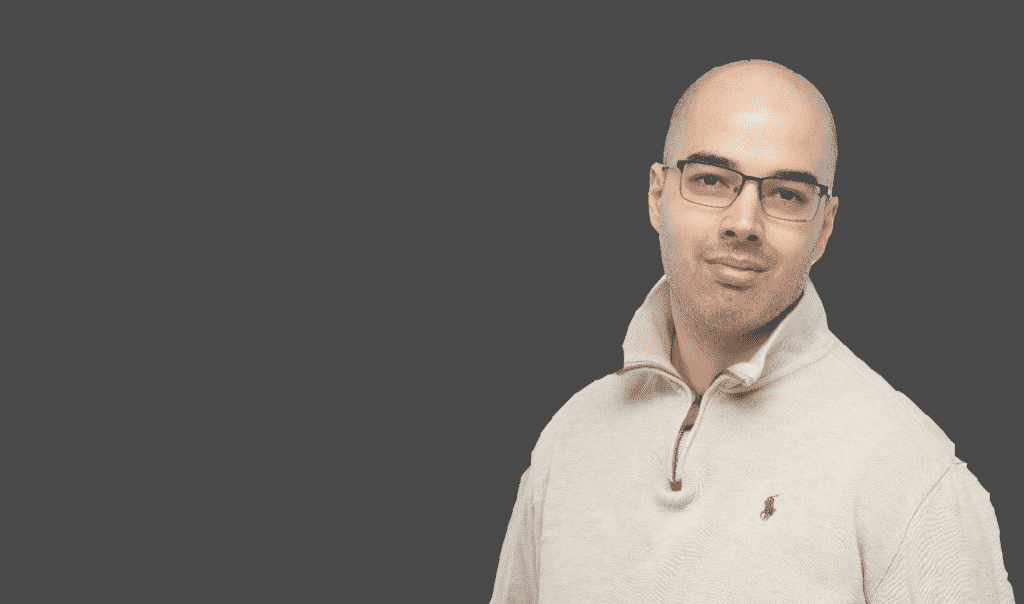 Adam is an internationally recognised author on financial matters, with over 583.9 million answers views on Quora.com and a widely sold book on Amazon and a contributor on Forbes.