Introduction
When it comes to studying abroad, you usually have a lot of options. You can study in a city that's close to home on your own dime or attend classes at a university thousands of miles away from home.
But what if you want the absolute best education in the world for you or your children? Where would you go? What are the best cities for studying abroad?
This can be difficult to figure out because each city has its own set of benefits and drawbacks related to cost, culture shock, and quality of life.
Fortunately, higher education experts at QS Quacquarelli Symonds releases an annual list to help with that.
The list put together by QS is to assist international students in comparing more than 100 study destinations with populations of at least 250,000 and with at least two or more universities featured in the most recent QS World University Rankings.
What are the world's best cities for studying abroad?
The Best Student Cities 2023 ranking considers a variety of aspects, such as affordability, safety, and its own universities rankings. Additionally, it gathers the opinions of over 95,000 current and former students to assess desirability and take into account actual student experiences.
London, United Kingdom
Topping the list of the world's best cities for studying abroad, London is renowned for its prestigious universities such as the University College London (UCL), Imperial College London and King's College London.
For another year, London tops the list of the best cities for studying abroad thanks to outstanding ratings for student mix (94.9), desirability (94.9), employer activity, and student voice.
Its strong concentration of top universities also contributed to its improvement, earning it the second-best ranking in the world in the Rankings Indicator.
It is no wonder it is also the most popular city for international students. Alongside its educational institutions, the city is filled with lots of cultural activities, including Shakespeare performances at The Globe Theatre and The Royal Opera House.
Ben Sowter, QS Senior VP, said: "Responses to our surveys from students that have studied in London make it clear that it offers outstanding cultural, economic, and educational opportunities."
"With two of the world's ten best universities situated in the city, it remains a world-leading educational hub. Worryingly, cities are broadly becoming less affordable for students by QS' measures, with just under 90% declining in our Affordability metric."
Munich, Germany
If you're looking for a city with an illustrious history, Munich is the place to be. It's home to many universities and research institutes, including the Technical University of Munich.
The city also boasts beautiful architecture from all eras—from medieval churches and palaces to modern skyscrapers that rise above the river Isar.
Munich has become known as one of Europe's most vibrant cities thanks in part to its diverse cultural offerings: it has over 80 museums and galleries within its borders alone
With scores of 95.1, Munich and the next city on the list, Seoul, are tied for second place in the ranking for the world's best cities for studying abroad.
This year, Munich stood out for its Student Voice score (a measure of the total student experience), although Seoul took first place thanks to the high number of exceptional institutions it is home to and a flawless score of 100 in the World University Ranking indicator.
Seoul, South Korea
Seoul is home to 21 of the world's top universities, making it the premier destination in Asia for world-class education.
There are many universities in Seoul that offer excellent programs for international students who want to study abroad. The list includes Seoul National University, Korea Advanced Institute of Science & Technology, Pohang University of Science and Technology, and Yonsei University.
Seoul is also a very safe city with great quality of life. Seoul has the highest rate of literacy out of 34 nations in the Organization for Economic Co-operation and Development, and a low crime rate that is among the lowest in the world.
Zurich, Switzerland
Zurich ranks fourth among the best cities for studying abroad. This year, only three other cities had a higher score in the index of desirability than Zurich.
It might sound more like a city for millionaires than for international students given that Zurich is known for its affluence, orderliness, and low taxation.
But according to QS student surveys, Zurich received a lot of positive feedback with many praising it for its "natural beauty and high standard of living," and the "ideal blend of city life and nature.
If you're looking for somewhere that provides high-quality education and living conditions—with the cost to match—then Zurich might be the perfect choice for you.
Melbourne, Australia
If you're looking for a city with plenty of opportunities to study and to explore and experience Australian culture, then Melbourne is your best bet.
Accounting for about a fifth of the population in Australia, Melbourne is also one of the most liveable cities in the world.
Due to its size, Melbourne also has one of the most diversified student populations in the world, making it a very desirable location for international students. It is therefore not surprising that it has one of the highest ratings in the ranking for student view and student mix.
Seven universities in Melbourne are listed in the QS World University Rankings 2023, with the University of Melbourne, the second-highest placed institution in Australia, coming in at 33rd overall.
Berlin, Germany
Berlin is a great place to study, and it's also where you'll find the Germany's best universities.
Berlin's expanding popularity as a location for foreign study is also in part attributed to the abundance of English-language courses available, notably at the postgraduate level.
Berlin has three universities that are included in the QS World University Rankings 2023, despite the German city not being as academically active as places like London, Paris, or Boston. The best of these is Freie Universitäet Berlin, which is ranked joint 118th worldwide.
Tokyo, Japan
Tokyo is arguably the largest city in the world, or at least the largest city by population in a metropolitan area, and it's also one of the best cities for studying abroad.
The Japanese capital is of such mind-boggling size that despite having 12 highly regarded universities, it nevertheless has a fairly small proportionate student population. Tokyo is a place for people who prefer complete immersion in the local culture over living in a "student bubble.
Tokyo's enormous size has the benefit of making it one of the most diverse and cosmopolitan cities in the world to live in.
It offers excellent professional and internship prospects as one of the top three financial capitals in the world, together with New York and London, and consistently ranks as the top location in the world for the employer activity indicator.
Paris, France
Paris is famous for its arts and culture. That alone is reason enough why Paris could be considered one of the best cities for studying abroad, if only for the many opportunities for students to learn about French culture.
If you want to learn about history, there are also museums and sites like the Versailles Palace or Notre Dame Cathedral, all within walking distance from where you might live within the city proper.
In addition to having ten of the best universities in the world, Paris is a significant hub for international education and world history.
Some of the most significant philosophers, theorists, scientists, politicians, business leaders, and mathematicians of the past 100 years, as well as seminal movements in literature, film, and art, have come from elite Parisian universities and specialized schools like ENS Paris, Ecole Polytechnique ParisTech, Sciences Po Paris, and HEC Paris.
There is also a significant nightlife for students to enjoy, from the countless bars, cafes and restaurants to the countless clubs and dance halls.
Sydney, Australia
Located on the south-east coast of the country, overlooking the Tasman Sea, Sydney is one of Australia's most cosmopolitan cities. It's known for its beautiful beaches and harbour views, but it is also a very strong rival to Melbourne when it comes to education.
Due to its sizable, inclusive, and diversified student population, Sydney trails Melbourne in the student mix index. In terms of desirability, it is ranked fourth in the world, which reflects both the city's great quality of life overall and its appeal to potential students.
Sydney has been named as one of the world's best cities for studying abroad because of high employer activity, which is a great sign about the reputation of its graduates.
However, like other study centers in Australia, the city scores poorly on affordability due to the its comparatively expensive international tuition fees and hefty living expenses. Despite this, Sydney's combination of lifestyle and education makes for a very alluring destination for studying abroad.
Edinburgh, United Kingdom
For the sixth consecutive year, Edinburgh has been ranked among the top 10 best cities for studying abroad.
The capital of Scotland has a substantial student population proportionate to its overall size despite having a smaller population than many of the cities in the ranking, earning it top marks for student mix.
Several of the top universities in the UK are also located in the city, with the fifth-highest UK entry, The University of Edinburgh, ranked 15th in the QS World University Rankings 2023.
Edinburgh is a beautiful city. It's home to many universities and a rich history, which makes it a great place for studying abroad. Edinburgh also has plenty of green spaces—hiking trails, parks and gardens—that make it easy to spend time outdoors when you're not in class or doing research.
Boston, United States
Boston, Massachusetts is home to many of the top universities and colleges in the United States, with this reputation being bolstered by the universities located within the Greater Boston area, in the neighboring town of Cambridge.
As such, it has always been one of America's most popular destinations for education. Aside from the Massachusetts Institute of Technology (MIT) and Harvard University, Boston is also home to six other highly regarded universities, creating a center of intellectual activity that has earned it the moniker "the Athens of America."
What's more, if you're planning on studying abroad in Boston, there are plenty of museums and art galleries that will make your time abroad even more enriching than it already was.
Hong Kong SAR
Hong Kong is a global financial center and home to one of the most dynamic economies in the world. Located at the heart of Asia, it offers students a unique opportunity to study business and finance as well as explore cultures from around the world.
Hong Kong has been consistently ranked as one of the top destinations for international students.
The University of Hong Kong, Hong Kong University of Science and Technology (HKUST), Chinese University of Hong Kong, and the City University of Hong Kong are among the city's leading universities and are all among the top 60 universities in the world.
The city's diverse population can be reflected in its rich cultural offerings, including museums, art galleries and performing arts venues that host events like performances by local artists or lectures by visiting scholars from around Asia.
Singapore
Singapore is a popular choice in Southeast Asia for education, and is among the world's best cities for studying abroad. The city is safe and clean, with plenty of opportunities to get involved in the community.
The National University of Singapore (NUS) and Nanyang Technological University (NTU), two of its best universities, are currently ranked 11th and 19th in the QS World University Rankings 2023, respectively.
Singapore is famous for its affluence, low levels of crime and unemployment, and growing significance in the global higher education industry.
According to survey data, Singapore graduates are highly sought-after by foreign employers, particularly those in Asia, in keeping with the city's solid reputation as a business hub, and the city ranks joint 16th in the employer activity indicator.
Montréal, Canada
Montréal is sometimes referred to as Canada's "cultural capital" and is multicultural and multilingual. It performs well in four of the six evaluated parameters, placing in the top 50 for all of them except affordability, which saw the highest score decline.
Several of Canada's top universities, including McGill University, the Université de Montréal, among others are located in Montréal. Aside from being one of the best cities for studying abroad, the city also frequently appears on lists of the world's best places to live.
Montréal is praised by students for its arts and culture, as well as for its friendliness and variety. Montréal is renowned for its diversity and welcoming mindset as a French-speaking city in a predominantly English-speaking country that has seen huge immigration from all over the world.
Toronto, Canada
The word "diversity," which refers to both the enormous variety of activities the city has to offer and the diverse and inclusive nature of its community, was chosen most frequently to describe Toronto's attractiveness in the student survey that was taken into account when determining this year's results.
According to QS, one responder praised Toronto as "a very inclusive, multicultural, and diverse city" while another applauded "the amount to see/explore when you have time, and the diverse quality of people that you meet" as reasons why it rates highly in the student view index.
What are the benefits of studying abroad?
Studying abroad is a great way to broaden your horizons and learn about other cultures, languages and people.
It opens your mind to new possibilities. Studying in another country will give you a different perspective on where the world is heading. It's an opportunity for making friends from all over the world who share similar interests as yours (or maybe even different ones!).
It also helps you understand other cultures. The more you travel and the more time you spend in other countries, the more open-minded and empathetic you become.
Conclusion
Studying abroad is a fantastic opportunity to get a good education, experience new cultures and make friends for life! In order to choose the best city for you, there are many factors to consider.
While these cities have consistently topped this list in recent years, they may not be right for everyone – so do your research before choosing an area of study. Make sure that you plan ahead before committing to any major decisions.
If you need help figuring out your options, seek out expert advice from professionals who have experience working internationally.
Pained by financial indecision? Want to invest with Adam?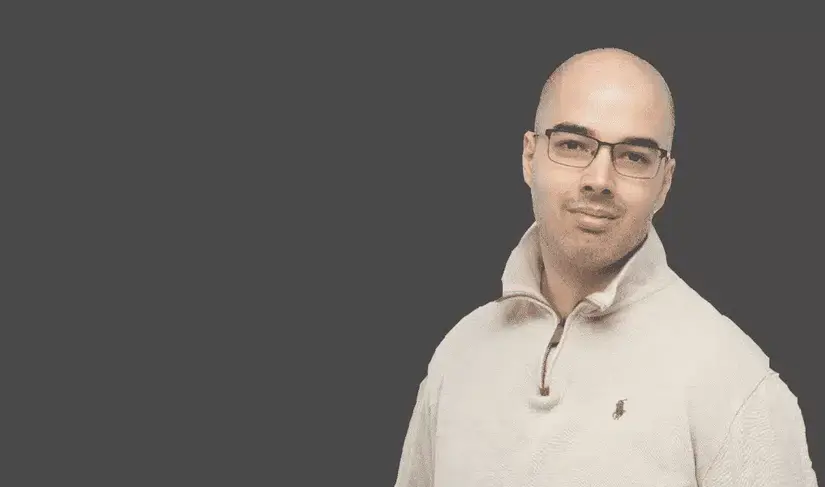 Adam is an internationally recognised author on financial matters, with over 668.8 million answer views on Quora.com, a widely sold book on Amazon, and a contributor on Forbes.