Tiger Broker Review: Is It A Good Broker In Singapore?
If you are looking to invest as an expat or high-net-worth individual, which is what I specialize in, you can email me (advice@adamfayed.com) or use WhatsApp (+44-7393-450-837).
Introduction
If you want to know if Tiger Broker is a good broker in Singapore, check out this Tiger Broker review.
We won't be boarding any Tiger Airways flights anytime soon. That provides us more time to sit at home and try to become wealthy by trading stocks on a website with the similar name to Tiger Brokers, I suppose.
Tiger Brokers, although being one of the less well-known investment brokerage platforms in Singapore, is well-known because to its Comfort cab commercials all over the country and affordable commission rates.
It's interesting that Xiaomi, a massive Chinese company that has revolutionized the electronics industry with top-notch products at incomparable rates, is supporting it. Is the low cost proposition offered by Tiger Brokers the same? Find out now.
Tiger Broker Review: What is Tiger Brokers?
Chinese company Tiger Brokers is listed on the NASDAQ. It has the support of several well-known companies, including US-based brokerage Interactive Brokers and Xiaomi.
They work in numerous companies in countries like the US, China, and Australia in addition to Singapore.
In February 2020, during the commencement of the Covid-19 epidemic, Tiger Brokers formally joined the Singapore market with their Tiger Trade app. This was perfect time because everyone was staying home and investing.
You can trade equities from Singapore, the US, Hong Kong, China, and Australia on their trading platform, as well as Singapore ETFs, Singapore REITs, and US ETFs. Indicators, metals, treasury securities, energy futures, and others are among the securities you can trade.
All of this is really typical. However, Tiger Brokers excels in this field because of their rates, which were once seen to be reasonable and appealing to retail and hobby traders.
The fees charged by Tiger Brokers, however, came to light on May 23, 2022, when Mothership revealed that a man, age 29, had been charged transaction fees totaling US$16,000 for his transaction.
Tiger Broker Review: Pros and Cons of Tiger Broker
Pros of Tiger Broker
Simple to use interface
Easy and quick registration with appealing benefits
inexpensive commission rates
No currency exchange fees
Fees for deposits and withdrawals, inactivity, or account maintenance are waived.
There are no custody or dividend processing costs.
The 0.06% commission and platform fee charged by SGX is competitive with what rivals Saxo Markets and Interactive Brokers charge and is appealing to investors who trade on the exchange. By not requiring a minimum order, Tiger Brokers surpasses the competition.
The absence of a minimum capital requirement, inactivity fees, or maintenance costs at Tiger Brokers is another feature that sets them apart. Almost all platforms want at least one.
There aren't many hidden costs other than the trade fees, but you should still be aware of things like bank transfer fees when topping off your account.
A wonderful touch in the generally depressing trading environment is the fact that Tiger Brokers is fairly generous with its numerous incentives and benefits, including stock voucher welcome gifts and a rewards program.
Cons of Tiger Broker
Newcomer to the brokerage scene
Only a few stock exchanges are accessible.
Platform fee plus commission charge make up a complicated, two-tiered cost structure.
Few options for financing (no PayNow)
Unable to link your CDP account
Tiger Brokers, with its modest 0.06% fee, is now one of the most cost-effective solutions if you want to trade primarily on the SGX.
However, given that alternative platforms, including Moomoo Futu and TD Ameritrade, provide $0 commission for US stocks, Tiger Brokers may not always be the most affordable option for US stocks.
Tiger Brokers has a split fee structure where there is a platform fee and a commission cost; this is a minor complaint. Comparing costs to those of other brokerages becomes more difficult as a result.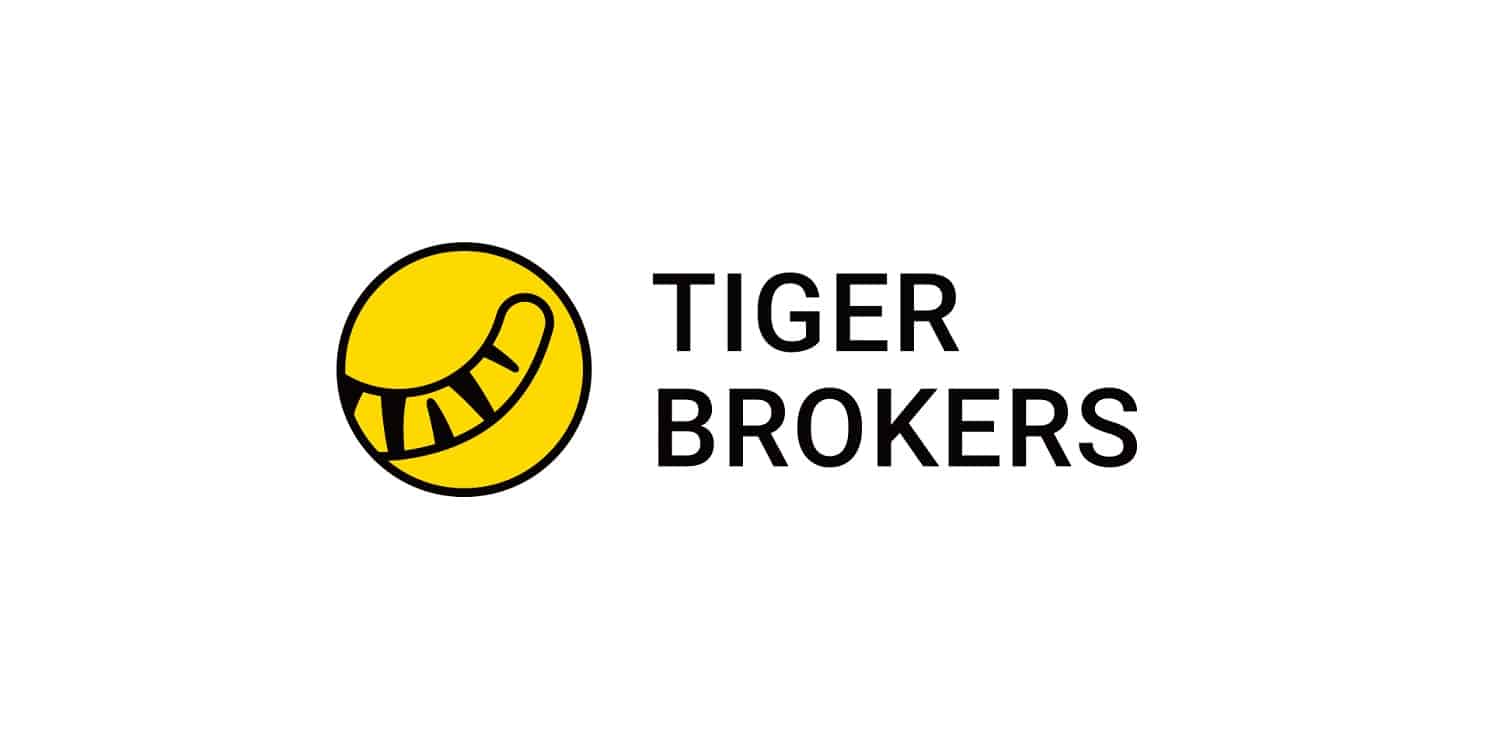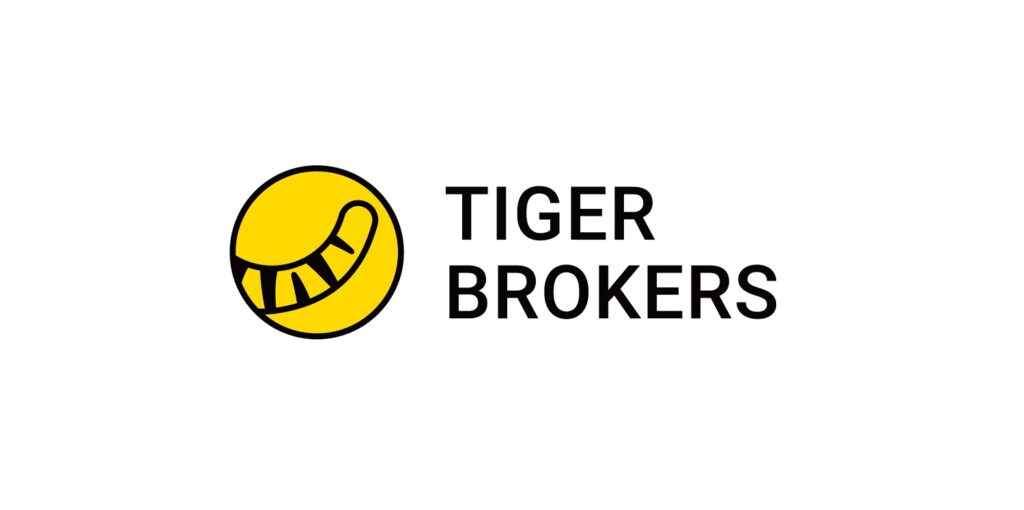 Exchanges Listed by Tiger Brokers Singapore
You can trade on the platforms of Tiger Brokers Singapore on a good number of various exchanges from around the world right now, including those from the US, Hong Kong, Singapore, China, and Australia.
The London Stock Exchange is the most prominent exclusion from Tiger Brokers (LSE). Although LSE is listed on Tiger Brokers Singapore's platform, trading LSE-listed stocks is not currently available.
One drawback of this is that you won't have the opportunity to purchase Irish-domiciled ETFs, which can help you lower your dividend withholding tax from 30% to 15%. For more information, see our blog post on purchasing US equities in Singapore.
Before you choose to purchase some US stocks through Tiger Brokers Singapore, you might find it helpful to know a few insider secrets about choosing the best brokerages, comprehending the associated fees, and other information.
Singapore Exchange (SGX)
Hong Kong Exchanges (HKEX)
US Stock Exchanges

New York Stock Exchange (NYSE)
NASDAQ Stock Market (NASDAQ)
American Stock Exchange (AMEX)
Pink Sheet Exchange (PK)
Over-the-Counter (OTC)

Australian Securities Exchange (ASX)
China Stock Exchanges

Shenzhen Stock Exchange (SZSE)
Shanghai Stock Exchange (SSE)
Trading Products of Tiger Brokers Singapore
Tiger Brokers Singapore's investment products and services are pretty comparable to those of many brokerages, as you will see if you look at the online brokerages listed on MoneySmart. They offer the following products:
Stocks
ETFs
Futures
Options
Warrants
CBBCs
REITs
The Fund Mall, a specific platform within Tiger Brokers where you may purchase and sell mutual funds and get fund returns and dividends, is one of Tiger Brokers Singapore's distinctive features.
Platform and Commission Fees of Tiger Brokers Singapore
One of the most crucial factors to take into account when making an investment is the fees, which might vary depending on the product, market, and investing platform you choose.
For Singapore stocks, the minimum commission fee ranges from $0 to $25. This can account for a considerable portion of your trading volume, which reduces your potential profits unless you execute large trades.
Tiger Brokers currently charges USD 0.005 per share (minimum USD 0.99 per order) when trading US equities, in addition to 0.04% of trade value for platform fees and commissions when trading Singaporean stocks.
Tiger Brokers Singapore Foreign Currency Exchange
Tiger Brokers Singapore currently accepts the following currencies: AUD, USD, HKD, CNH, NZD, EUR, GBP, SGD, and JPY.
Within Tiger Brokers Singapore, you can deposit SGD into your account and exchange it for the foreign currency of your choice. Your foreign exchange transactions are not subject to interest charges, and you can use a single account to trade on several different marketplaces.
3 Types of Accounts on Tiger Brokers Singapore
Paper Account
Essentially, this account is a demo account that simulates the actual trading experience. An excellent place to start for novice investors who want to experience virtual trading and gain a sense of Tiger Brokers Singapore's platform without risking financial loss.
Since there is no actual money exchanged, you can only "trade" US and HK stocks using this account if you have $10,000 USD and one Apple stock.
Prime Account
You may actually trade using this account, and you can also keep tabs on your portfolio's value.
Cash account and Margin account are the two categories that make up the Prime account itself. Choose the Cash account, which is better suited for regular investors.
The account must be funded with cash, as implied by its name, and you can only make trades with funds that are in your Cash account. With the exception of futures and options, it supports the majority of Tiger Brokers Singapore's products.
While using a margin account, you can finance your trades using leverage (i.e., borrowing money from Tiger Brokers) and pay interest on the money you borrow.
This account enables you to engage in riskier trading activities than those possible with a Cash account, such as margin trading, futures trading, and short selling.
Fund Mall Account
Tiger Brokers Singapore features a platform that is exclusively dedicated to investing in a variety of mutual funds, which will please investors who are interested in mutual funds.
Money market funds, bond funds (including investment-grade bonds, bonds from emerging nations, high yield bonds, and more), and equity funds are also available (U.S. and Asian large-cap stocks, small- and mid-cap stocks, technology stocks, emerging markets, and more).
A one-time investment or a recurring savings plan are also options. The Fund Mall only accepts USD transactions, and all mutual fund types require a minimum trade amount of USD $100.
Tiger Broker Review: Is it safe to invest using Tiger Brokers Singapore?
You could feel nervous about making a deposit on a brand-new online brokerage platform.
However, Tiger Brokers is subject to Monetary Authority of Singapore regulation, making it highly improbable that it is a fly-by-night operation or a fraud.
The Monetary Authority of Singapore has established regulations for Singapore that are followed by Tiger Brokers Singapore and all other authorized investment brokerages in order to protect clients.
And despite being a relative newcomer, Tiger Brokers Singapore is supported by US-based brokerage Interactive Brokers and Chinese tech giant Xiaomi.
Your equities are no longer held by Tiger Brokers in a DBS bank custodian account. Instead, they joined the Central Depository (CDP) as a clearing member in November 2021.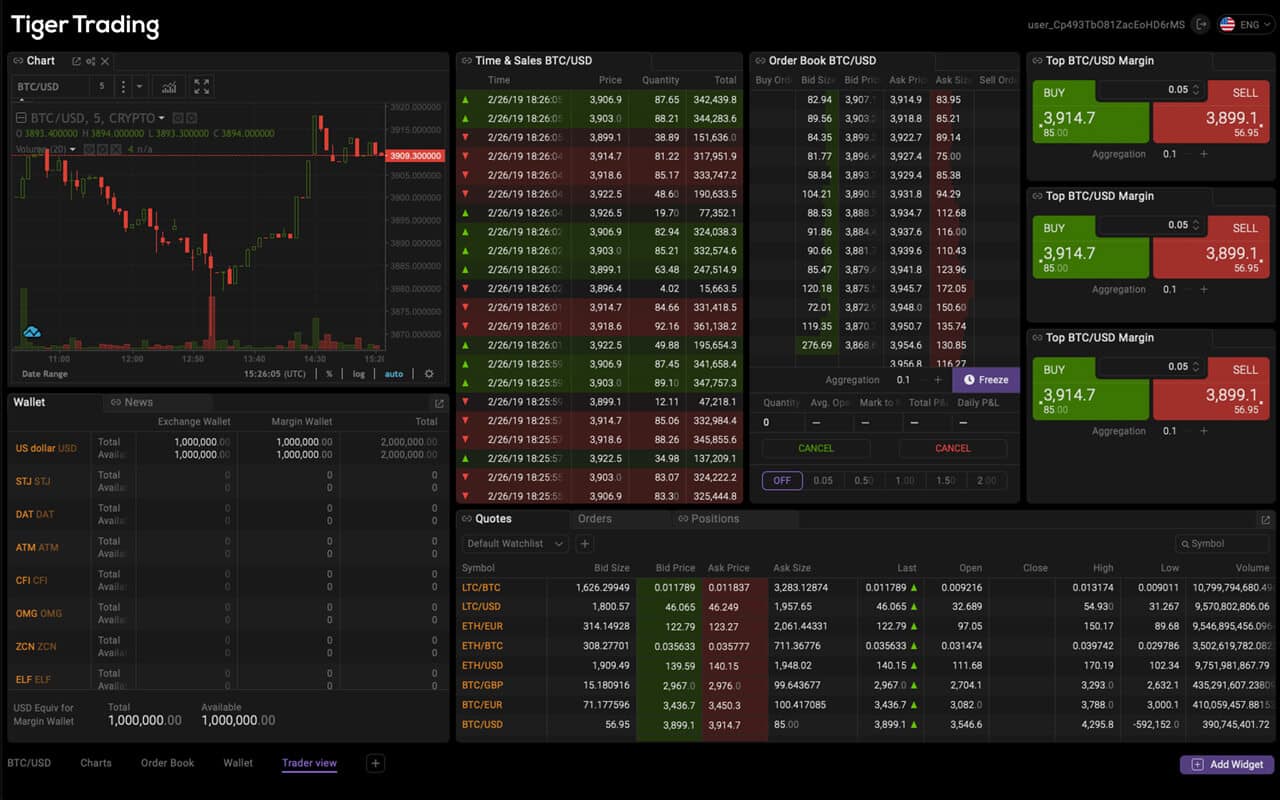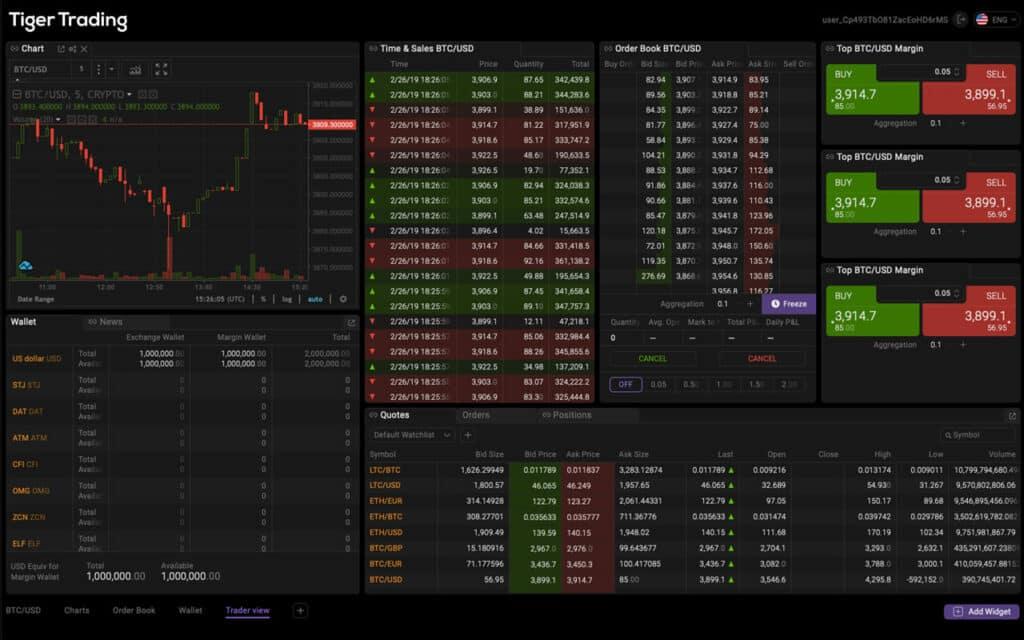 Security Features of Tiger Brokers Singapore
Licenced by Monetary Authority of Singapore (MAS)
Under the Securities and Futures Act, Tiger Brokers is licensed to provide capital markets services (Cap.289). It must therefore adhere to MAS rules.
CDP-linked Account
Since becoming a Clearing Member of the Central Depository (CDP) in November 2021, Tiger Brokers Singapore no longer keeps your securities in custody accounts.
To begin trading using Tiger Brokers, you must first link your CDP Securities Account to your Tiger Brokers account.
2FA Security Feature
You have the option to enable or disable the "Tiger Token" function that is included in the Tiger Brokers app.
If two-factor authentication is set, you will be required to enter both your account password and the one-time password issued by "Tiger Token" when prompted. Your account will be more secure as a result of this extra step.
Deposit and Withdrawal Notification
When a transfer or withdrawal is made to your account, you will be notified through email. Any transactions that appear suspicious will be automatically marked for additional examination by the Tiger Brokers team.
How to Open a Tiger Brokers Account
If you're a digital native, you shouldn't have any trouble opening an account, but let's walk you through the steps just in case.
Open the website of Tiger Brokers. Then, in order to obtain a verification code, you must enter a valid phone number or email address.
The simplest method to go after that is to choose "Open account with MyInfo" and log in using your SingPass. Your personal and financial information will be filled in automatically.
After filling out the form and pressing "Submit," wait for your account to be approved. Normally, this takes a day.
How to Invest with Tiger Brokers
Tiger Brokers keeps things simple with only one desktop software and one mobile app, unlike some brokerages that offer various trading platforms for customers to select from.
You must send money to your account before you may trade on Tiger Brokers. You can accomplish this by selecting the "My Account" option, which contains the information you need to use Internet Banking to make a cash deposit.
Before you can begin trading, you must verify on the site that the money has been received after you have transferred the funds.
Tiger Brokers rewards you with stock vouchers when you make a deposit, transfer shares, or invite friends to sign up with Tiger Brokers. Check the stock voucher denominations so you may maximize the value of your coupons.
You can now open the app and begin trading. To make your first transaction, search for stocks, bookmark them, then configure your trading parameters and click "Buy."
Tiger Broker Review: Are Tiger Brokers' commission rates always so high?
Not really, no. Actually, Tiger Brokers' commissions are quite reasonable. Consider if you simply invested in 2 Tesla shares at about $1. If you had paid US$1,300 all at once (considered one order), your costs would have been:
Commission Fee: US$0.99 (minimum already)
Platform Fee: US$1 (minimum already also)
Settlement Fee: US$0.006
Singapore 7% GST: US$1.996 x 7% = US$0.1397
Total: US$2.13572
Okay, so if you were only using Tiger Brokers for the free Tesla, Apple, or Nio shares, $2 is not that bad. However, other brokerages like TD Ameritrade and Moomoo Futu will charge you no commission for trades made in the US.
Check out our reviews on St. James Place and Custodian Life.
Pained by financial indecision? Want to invest with Adam?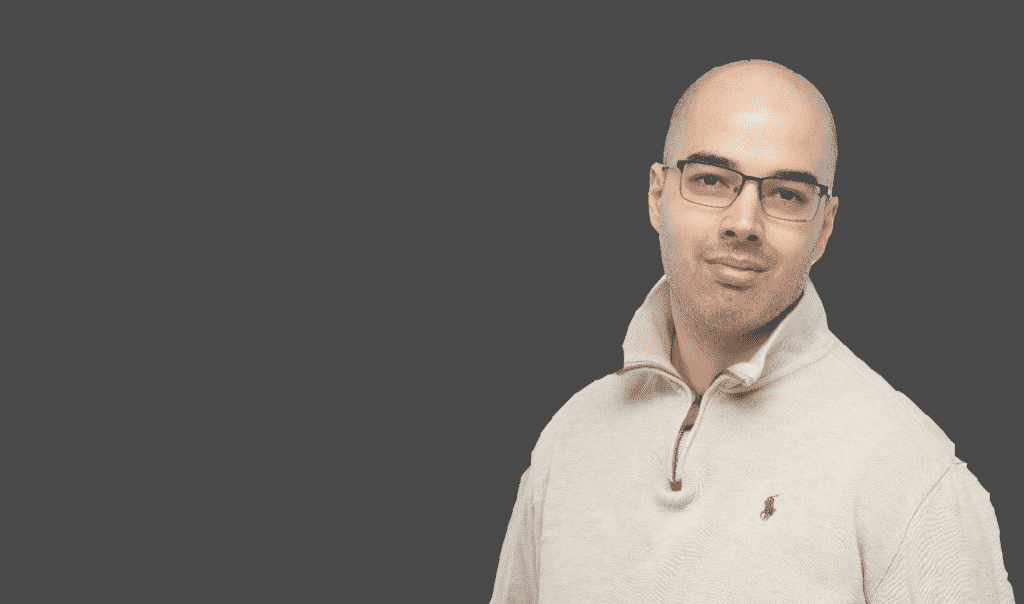 Adam is an internationally recognised author on financial matters, with over 584.6 million answers views on Quora.com and a widely sold book on Amazon and a contributor on Forbes.