(This article was made on August 17, 2023 and will be updated periodically)
As frequently readers know, my main service is investment management.
However, wealth protection is a necessary evil for many people that want to protect their family from unexpected financial losses.
Today I will therefore review UniLife life insurance. I will answer some frequently asked questions and speak about the positives and negatives associated with this plan.
If you want to invest or get insured as an expat or high-net-worth individual, you can email me (advice@adamfayed.com) or use these contact options.
We can offer discounts on Unilife compared to the stated online price, which could save you hundreds or even thousands of dollars.
Who are Unilife?

Unilife are part of the Unisure group. They tend to focus on the expat market in SE Asia and beyond, and offer term life insurance for individuals, families and groups
They focus on life and critical illness insurance for expats. Some locals do also sign up.
What are the options?
The options associated with this insurance include:
Level Term insurance and Decreasing Term Assurance
Premiums are available in British Pound Sterling, Euros and USD.
You can apply for the policies in your own name, or with your partner (joint life). Such policies can also be written on a first death or joint death basis, meaning they can pay out on the first death or when both people die.
With this option the term length is 5-30 years. You should be 18-69 to apply, and the cover can run until age 75.
You can pay monthly, quarterly, or even every 6-12 months.
The maximum amount that can be insured is $6.5m or currency equivalent.
For decreasing term insurance, the sum insured can reduce for each policy year. In other words, let's say you want $2m on year 1, but by year 20, $0 is needed as the kids are older and financially independent. So you can gradually reduce your exposure.
In terms of paperwork, they have moved into the 21st century, with excellent online options.
Critical Illness Cover
Critical illness cover can be added on top of the life insurance, and sums assured can be as high as $400,000
The claims are paid out on the first diagnosis of a critical illness.
Critical illness can continue until age 65. So the cut of date is sooner than on the pure life insurance policies.
Other Riders (for single life policies only)
Extra riders can be picked for single life policies only.
Accidental death benefit can double the sum assured up by $1million in the even of death which has resulted from an accident.
There is also a waiver of premium option which covers the premiums up to age sixty if you are unable to work due to total disability caused by illness or injury.
What are the positives associated with the cover?
Some of the major positives associated with this option are:
The payout rate has been 100% in the last few years.
The cover is international and portable if you leave your present country of residence. This portability is also
There is flexibility in terms of paying out on a first death basis or joint death basis
irrespective of changes in your occupation or lifestyle as well.
They have an excellent track record of paying out claims which is the most important thing.
They have countless options which can be tailored as per the above information.
They are well regulated.
The costs are usually fixed for the whole duration of the term. So if you pick 20 years for example as a 30 year old, you can still pay low premiums at age 48, even though your risk is higher. For younger people with long term wealth protection needs, fixing your premium can make sense.
There are very few exclusions – only three in total. Even suicide is not excluded after two years.
What are the drawbacks with UniLife?
The main negatives are:
The premiums are higher than some other providers, but that is often because some of the cheaper providers increase the cost every year (yearly renewable life insurance). With yearly renewable life cover, the costs can increase steeply with time, as your risk gets bigger above middle-age in particular.
The costs are higher than back home. However, that isn't comparing apples with apples. It is more like comparing apples with pears. If you are an expat outside the UK, Germany or any other country, you can't be legally covered by most insurers back home. If you lie on the application form, or even fail to inform the insurer that you have moved overseas, your family may not be eligible for a payout in the event of death.
They don't automatically accept applications. This could be considered a positive and a negative at the same time. The fact they underwrite each policy, and don't fix the price, does mean that you can be assured that they will pay out if something happens to you. In other words, better that they charge you for the risk upfront, and check your risk, than not pay in the end.
You can't get covered for some of the benefits above 65-75 (depending on if you want critical illness or life insurance), or get insured over 69. This is normal in the market though, so isn't any more of a negative compared to other providers.
Frequently asked questions
This section will look at some FAQs
1. What is term life insurance vs whole of life.
Term insurance is "dead money" if nothing happens. Whole of life is linked to an investment.
On paper it might seem like whole of life insurance makes sense, as you won't lose out, but term is much cheaper.
In most situations, getting term life insurance and investments separately, makes sense.
2. I have life insurance in the UK. what should I do?
Most UK insurers won't pay out if you have left the country, although you should check your terms and conditions.
It is unwise to rely upon not informing the insurer as it might affect your claim.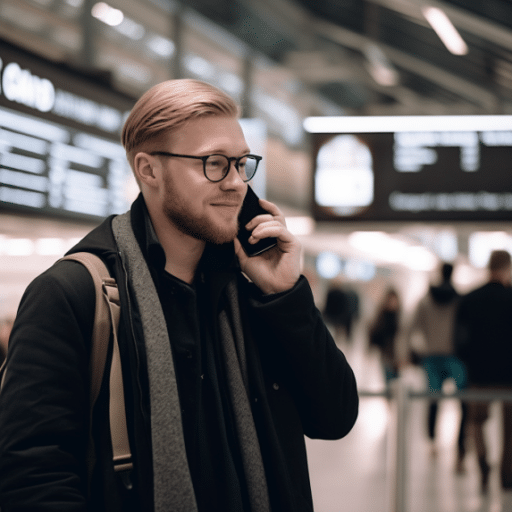 3. What is the average age of critical illness claims
The scary truth is that the average age for critical illness claims is 40-45 in the expat market.
Some claims are made by people who are even younger than that, whilst other claims are much older.
This surprisingly figure does illustrate that it isn't just older people that claim for critical illnesses.
4. How much life cover do you need?
It depends on many factors. The main factors are how many assets and liabilities you have, alongside considering liquidity.
If Person A, has $2m of assets in liquid assets, and Person B has $3m assets in a company and properties, Person B has more need for life cover in many ways.
The reason is simple. Even though they appear wealthier, their assets are illiquid.
It can take months or even years to sell a property or business. The sale isn't even assured.
A good rule of thumb is to consider the 4% rule of retirement. In other words, for every $100,000 you get in cash, you can generate a reasonably safe $4,000 a year.
So a family that has $40,000 a year of costs, for example, might need $1m of life cover, if they also don't have debts or the need to pay for children's university education.
Unilife do have some excellent calculators online to help you with this aspect of preparation.
Conclusion
Despite some of the negatives spoken about above, this is an excellent life insurance option in the expat market.
Further reading
The article below looks at another option in the expat market for life insurance, as well as health cover.