The focus of this article is the Utmost International Executive Redemption Bond review. For some of you, this product might be familiar by the name Quilter international Executive Redemption Bond.
In this article, all instances of Quilter International should be interpreted as Utmost International, and vice versa. I'll explain more on this later.
Take note that Utmost International offers two kinds of executive bonds, the Executive Investment Bond and the Executive Redemption Bond, to foreign and corporate investors and non-UK residents who have no intentions to go back to the UK yet.
We reviewed the Utmost International Executive Investment Bond in another article.
If you want to invest as an expat or high-net-worth individual, which is what I specialize in, you can email me (advice@adamfayed.com) or use WhatsApp (+44-7393-450-837).
This includes if you have a policy and aren't happy
Getting to Know Utmost International
Utmost International offers insurance and investments to people and companies all around the world that are looking to improve their financial security. Insurance and financial investments may be made via a variety of means, including unit-linked policies, investment bonds, and savings programs.
Actually, Utmost International was formerly known as Quilter International prior to Utmost Group's 2021 takeover of the firm for 481 million pounds or roughly 594 million US dollars.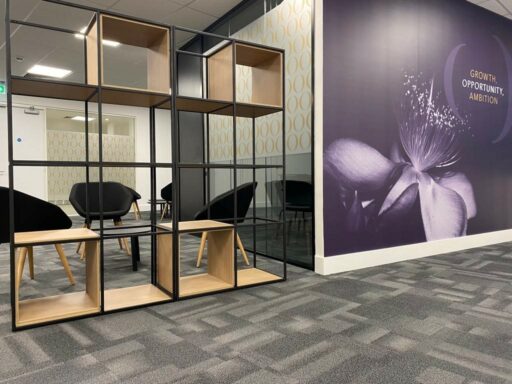 What is the Utmost International Executive Redemption Bond (ERB)?
The Utmost International Executive Redemption Bond is a financial product that operates as a capital redemption contract. It is issued with a set period of 99 years and will stay in force until its maturity date or until it is redeemed. The product is available in US dollars, euros, and pounds.
Long-term stability and increase in capital are the goals of this bond. During the 99-year period, the bondholders can expect their investment to accrue value and generate potential returns. It offers a secure and structured approach to wealth management and financial planning.
The Utmost International Executive Redemption Bond can also be redeemed or cashed out before the completion of the 99-year term. Investors benefit from this since they have options should they require access to their money sooner than anticipated. However, it is generally intended to be held for the full duration to maximize the potential benefits and returns.
But what is a capital redemption contract? A capital redemption contract, such as the Executive Redemption Bond offered by Quilter International, is an investment contract that distinguishes itself from other insurance products. Unlike traditional insurance policies, a capital redemption contract does not provide any form of insurance coverage to the policyholder.
One key characteristic of a capital redemption contract is its fixed term. Since there are no events such as death that would terminate the contract. The ERB may be issued as either a single policy or a cluster of policies.
The Executive Redemption Bond is often referred to as portfolio bond, wrapper, offshore investment bond, or packaged retail and insurance-based investment product. It is a versatile investment solution that caters to various needs and can be held in different account types, such as individual, joint, trust, or corporate accounts.
It provides a comprehensive investment solution that combines capital growth potential with flexibility in terms of account types and ownership arrangements.
This type of bond is particularly well-suited for individuals seeking a lump sum investment as well as those who have medium- to long-term investment goals. Otherwise, early access fees will devalue your investment.
The bond's guaranteed value at maturity is at least double the premium paid, minus any withdrawals or surrenders.
Who is eligible to subscribe?
Professional investors who are 18 to 89 years old can invest in the Executive Redemption Bond.
What are the minimums and charges?
There are monetary considerations involved with investing in the utmost International Executive Redemption Bond. The initial investment amount must be at least 50,000 pounds, and subsequent minimum lump sum top-ups must be 2,500 pounds.
Any initial fund charges will apply to all contributions. Based on the negotiated commission and pricing structure at the time of policy activation, the preliminary charging period is fixed and cannot be changed or waived. An early surrender or withdrawal would incur charges.
Actual expenses for the Executive Redemption Bond may vary depending on factors like selected investment alternatives, fees charged by salespeople, and other factors.
Utmost International has a number of pricing options, many of which are tied to the commission or profits of a middleman salesman or advisor.
Transparent pricing information from Quilter International may be restricted or hard to locate, despite the fact that a charges schedule, including the expenses for setting up and administering the bond, administrative costs of fund managers, and fees imposed by financial advisors, should ideally be disclosed.
If you buy the Executive Redemption Bond from a financial advisor that works on commission, you may pay a lot more than you have to. These costs might end up being more than the benefits you get. The total cost of the bond might rise dramatically if you add to your initial investment, make changes to the underlying assets, or withdraw money in the first few years.
If you choose to fully encash your policy in the early years, you will incur exit penalties in the form of surrender charges. These charges are associated with the term of the policy and are intended to cover the costs incurred by Utmost International, including setup fees and any commissions paid to your financial adviser.
It is worth noting that Utmost International is generally well-regarded, but they have designed a product with flexible charging structures to accommodate different types of advisers. As a result, there can be significant variations in costs associated with the same product. The specific costs associated with the policy are determined by the adviser you work with, and it has been observed that some advisers and adviser companies opt for maximum commission payments.
That's why it's smart to find out all you can about the bond's fees before making a move.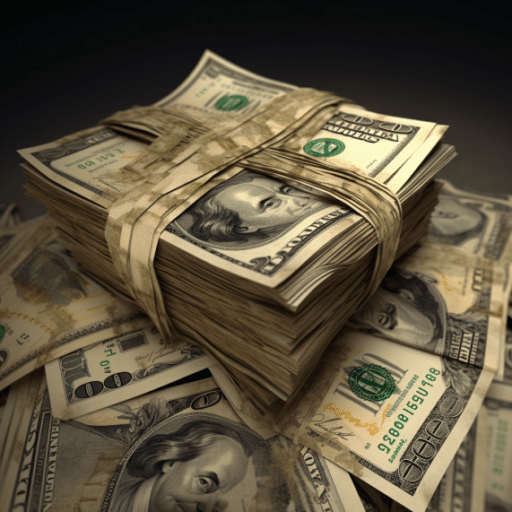 What investments are available?
The Executive Redemption Bond uses open architecture so it offers a high degree of flexibility and choice when it comes to investing. This feature lets you invest in:
mutual funds
stocks
fixed-interest securities
external collective investment funds
unit trusts
Eurobonds
multi-currency deposits
hedge funds
structured notes
exchange-traded fund
other alternative investments
You are not bound by pre-set rules or parameters, giving you the freedom to tailor your investments precisely as you desire. Whether you have a preference for specific asset classes or investment strategies, the Executive Redemption Bond enables you to build a portfolio that aligns with your individual goals.
Furthermore, the bond allows for the transfer and consolidation of existing investment assets. This means you can bring in your current investments into the bond, consolidating them in one place for easier management. You also have the flexibility to buy and sell assets or funds within the bond as per your convenience and investment strategy.
Do I need a custodian?
The Executive Redemption Bond needs a custodian to handle the assets you choose. The custodian acts on behalf of Utmost International and is responsible for safeguarding and managing these assets.
You can pick your own custodian, one whom you can trust and are familiar with. However, the firm will appoint its own to fulfill this important role on your behalf if you don't have a preferred custodian or if you prefer not to select one. The appointed custodian will carry out the necessary tasks of holding and managing the assets associated with your bond.
Having a custodian ensures the safekeeping and proper administration of your bond's assets, providing an added layer of security and professional oversight to protect your investments. Whether you choose your own custodian or rely on Quilter International's appointed custodian, this ensures that your assets are held in a responsible and regulated manner throughout the duration of your Executive Redemption Bond.
What if a policy holder passes away?
If there are no remaining policyholders, the policy will be treated as if the deceased had no beneficiaries. Bonds automatically continue and are transferred to any remaining policyholders if there is at least one holder still alive.
The bond's 99-year duration will be extended if the final policyholder dies before then. Bond ownership will be transferred in this circumstance depending on the following conditions being met:
In the event that a beneficiary is designated, they will become the new policyholder.
If the bond is currently held by a trust, the trust will retain ownership of the bond. A trustee, however, must be named as a policyholder.
When a policyholder dies without naming a beneficiary or trust, the assets belonging to the policy will be distributed to the policyholder's estate, as determined by law. After then, the executors may either preserve the bond and name a beneficiary as the new policyholder through a deed of assignment, or they can cash in the bond and divide the money among the heirs.
Knowing the ownership and transfer conditions of a bond will help ensure the proper actions are taken in the event of a policyholder's death. Consult with qualified legal and financial professionals to identify the next steps based on your unique situation and estate planning goals.
What are the pros and cons of Utmost International ERB?
Pros
The Executive Redemption Bond offers several advantages as a flexible investment wrapper. Once the bond is set up, you don't need to deal with additional paperwork unless you want to change investments or add new ones to your portfolio. This simplicity and ease of administration make it convenient for investors.
Another benefit is that consolidating your main investments under a single bond can make it easier for your heirs and beneficiaries to manage your estate after your passing. By having all your assets held within the bond, it streamlines the process and provides a centralized approach to estate management.
Flexibility is a key feature of the Executive Redemption Bond. You have the ability to terminate the bond at any time as an investor, or it can automatically mature on the designated maturity date. Utmost International also has the option to surrender the policy if the fund's value falls below their minimum threshold for maintaining the portfolio fund.
The bond gives you access to top fund managers and major stock markets, giving you several investing options. It can be set up as a single policy or a cluster of policies, giving you flexibility in structuring your investments. You also have the option to transfer existing assets into the bond, making all your assets easily accessible under one umbrella.
With the Executive Redemption Bond, you can pay premiums in multiple currencies, withdraw money whenever you need, and make regular withdrawals if desired. The bond guarantees a value of at least twice the premium you have paid after 99 years, ensuring long-term growth potential.
Being held as an offshore asset, the bond may offer tax-efficient growth opportunities. It also allows for the deferral of tax and provides the option to place it in trust, adding further flexibility and estate planning benefits.
One of the significant advantages of the bond is that Utmost International takes care of managing the portfolio of funds and handling paperwork on your behalf. This relieves investors of the administrative burden associated with managing a portfolio of funds.
Furthermore, the Executive Redemption Bond helps avoid potential issues when changing investment strategies or fund managers. By choosing the bond, you can sidestep exit penalties, new initial charges, and potential tax liabilities that may arise from switching investments.
Cons
The hefty fees and other hidden costs are a major negative. A decrease in development potential and a decrease in total returns on investment may result from these expenses.
The tax consequences also need to be considered. Depending on local legislation, you may owe taxes on investment income and dividends. Tax deferral isn't always a good idea.
In addition, think about how difficult it will be to get to your money in the beginning without paying hefty fees. Although the bond is issued with the guarantee of your money being available to you whenever you need them, you should be aware that there may be penalties for withdrawing cash from certain accounts or at specific periods.
Utmost International assumes a 10-year bond holding period for making its risk estimations. However, if you elect to cash in the bond before its maturity, the real risk profile might differ greatly. Due to the high fees of making an early withdrawal, you may get back less than you originally invested.
Consider how quickly and easily you may withdraw the funds from your assets. Some assets may be difficult to liquidate, or you may be required to sell them at a price that limits how much money you may take out.
Final Thoughts
The Utmost International Executive Redemption Bond is a highly regarded investment product that holds its own against competitors in the market. However, caution is warranted because of the ease with which it may be exploited and the possibility that it will incur expenses that are not immediately obvious.
When comparing the charges incurred by fee-based clients versus those working with commission-based advisors, it becomes evident that the latter may end up paying significantly higher fees that's at least a hundred percent more. The bond's actual cost may be far lower than the price advertised upon purchase.
Clients' freedom of choice is severely curtailed because of these hidden fees, which may extend the lock-in period to as long as eight years. It is crucial to be aware of these potential expenses as they can make the ERB exceptionally expensive without the investor's full realization when initially signing up.
Therefore, it is advisable to exercise caution and thoroughly examine the costs and potential drawbacks associated with the Utmost International Executive Redemption Bond.
Although the bond provides the convenience of having access to your money whenever you need it, you should weigh this perk against the bond's possible expenses, the effect of early encashment fees, and the liquid nature of the underlying assets.
Investors may also protect their interests and make sure the bond is a good fit for their portfolio by doing their homework, getting unbiased financial counsel, and reading the fine print.
You'll be able to weigh the benefits and drawbacks of the Executive Redemption Bond with this information and make a more educated choice.
Pained by financial indecision? Want to invest with Adam?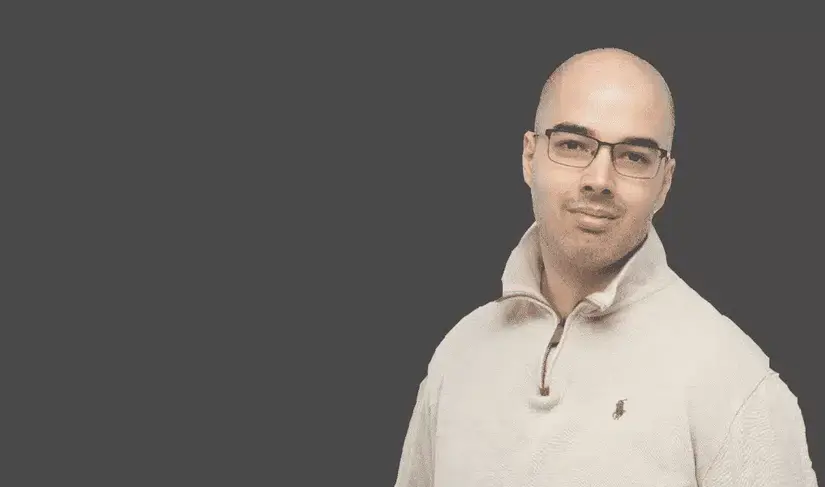 Adam is an internationally recognised author on financial matters, with over 694.5 million answer views on Quora.com, a widely sold book on Amazon, and a contributor on Forbes.