In this article, we'll review Valisa Capital Alternative Fixed Income.
If you have been proposed this option and want a second opinion, you can email me (advice@adamfayed.com) or contact me here.
We can sometimes offer discounts, and other benefits, if you want to invest in it, compared to many other providers, or introduce alternatives which might be better for your situation.
What is Valisa Capital Markets?
CGW rolled out an opportunity to invest in Valisa Capital Markets in its quest to provide liquidity to investors. Valisa is a Cayman Investment Fund that makes money by trading on the world's commodity and currency markets using algorithmic strategies.
Who are eligible to invest in this alternative fixed income opportunity?
Institutional, sophisticated, and high net worth individual clients from the US and the EU can participate in the investment Fund.
You can contact the company directly to know of the particulars, such as how they categorize high net worth.
What are the terms of Valisa Capital Markets investment fund?
Investors can invest in US dollars, euro, and British pounds share classes.
The instruments traded are spot FX, contract for differences (CFD), as well as precious metals vs the US dollar.
The target return on investments are 20% to 23% per year for this type of investment. The yields are not dependent on bond and equity markets.
Are there investment minimums?
Interested investors can invest a minimum of 100,000 in USD, euro, or pounds to participate.
For adding funds, a minimum of 1,000 USD, euro, or pounds is required. For redemptions, the least amount is 10,000.
What about fees?
Investors in Valisa Capital markets investment fund are charged 2% per year for management fees, while subscription and monthly redemption fees are zero.
On the other hand, performance fees are levied at 20%, subject to high water mark. This means that no performance fee is due if there is no satisfactory performance.
What about tax liabilities?
Since there are no double taxation agreements with the Cayman Islands, the investment fund does not deduct withholding tax from investment returns.
What are the advantages and disadvantages of investing in Valisa Capital Markets?
Benefits
Higher Yields
Alternative fixed income investments like Valisa often offer higher yields than traditional fixed income instruments, which can be especially attractive in a low-yield environment. The higher yields can provide a source of income for investors and can help offset the impact of inflation on their portfolios.
Low Costs
There are no fees for subscription and redemption which can eat up an ample amount of an investor's capital. On top of that, if the fund's performance is not suitable, then performance fees are also waived. These make investing in the Fund low-cost.
Algorithm-Driven Trading
One of the main advantages of algorithmic trading is speed and efficiency. can execute trades much faster and more efficiently than human traders, which can be especially important in high-frequency trading environments. This can result in better pricing and faster execution of trades, which can ultimately lead to better returns.
Also, algorithms can analyze vast amounts of market data and use complex mathematical models to identify patterns and trends that human traders may miss.
Lack of Exchange Controls
Exchange controls are regulations that limit or restrict the flow of currency or capital across national borders. In the Cayman Islands, there are no limits or laws governing exchange, which allows for greater freedom and flexibility in international financial transactions. So, investors can freely move their money in and out of the territory.
Risks
Limited Diversification
A relatively small range of securities will be the primary emphasis of Valisa Capital Market's investment strategy, which will also include selling and trading in those securities. As a result, the Fund won't have as much diversification as you could find in other investment funds, which could be riskier than it would be if its investment portfolio were regularly diversified across a wide range of securities.
No Guarantee
The Fund's primary goal is to generate capital growth. Nonetheless, there is generally a danger of capital loss in all investments. The effectiveness of the Fund's strategies and policies, as well as the achievement of its investment objectives, cannot be guaranteed.
Risks of Actively Trading Securities and Investments
The Fund might not be able to execute the deal at the intended price, if its trades are delayed. Also, there can be no guarantee that the Fund will stay at the same Net Asset Value (NAV) over a brief period because the value of the securities it holds will vary frequently.
As a result, it's possible that the Fund will finally process an investor's request to redeem his shares at a different NAV than the one at which the request was initially received.
Liquidity Risks Relating to Markets
Due to the fact that the securities that Valisa Capital Markets invests in are traded on exchanges, the valuation of these investments and the risks connected with them fluctuate in reaction to factors outside of the Fund's control. Valisa could suffer large losses as a result of market disruptions. Exchanges' ability to consistently supply markets that are liquid enough for the Fund to close out its positions is not assured.
Liquidity Risks Relating to Investments in the Fund
Participating shareholders may be subject to liquidity risk because the Fund is only redeemable once per month. The shares have no public market and transfers are not permitted without the Directors' prior approval.
Strategies and Methodologies
The algorithms and models created by the investment manager or by third parties to make investments for the Fund cannot forecast and completely remove all flaws in the trading process because all computer systems include errors or bugs.
There can be no guarantee that the computer program used for investing strategies will function as intended, notwithstanding the Investment Manager's best efforts to reduce the impact of programming defects.
Credit Analysis and Credit Risk
The accuracy and thoroughness of the investment manager's credit examination of counterparties cannot be 100% guaranteed. In the event that one or more counterparties' credit declines or become insolvent, the Fund may suffer significant losses.
Hedging, Options and Futures Trading
Investments in the Fund may involve hedging activities, such as trading in options and futures. Such investments have a high potential for volatility and can significantly worsen the effects of negative price changes on the shares' NAV. Investors should be warned that some risks, like credit risk, cannot be hedged.
Bottom Line
While the company claims that its fund is "fully liquid," that is only in so far as the lack of exchange control limitations in the Cayman Islands is concerned. So, in a sense, you are free to move the funds in and out of the country.
Nevertheless, do note that there still exist certain restrictions in terms of trading and redemption, which makes investments in the fund "relatively illiquid" and risky.
It's a good investment if kept only to a minimum portion of one's investment basket. You can seek help from a financial planner to map out your financial plans.
Pained by financial indecision? Want to invest with Adam?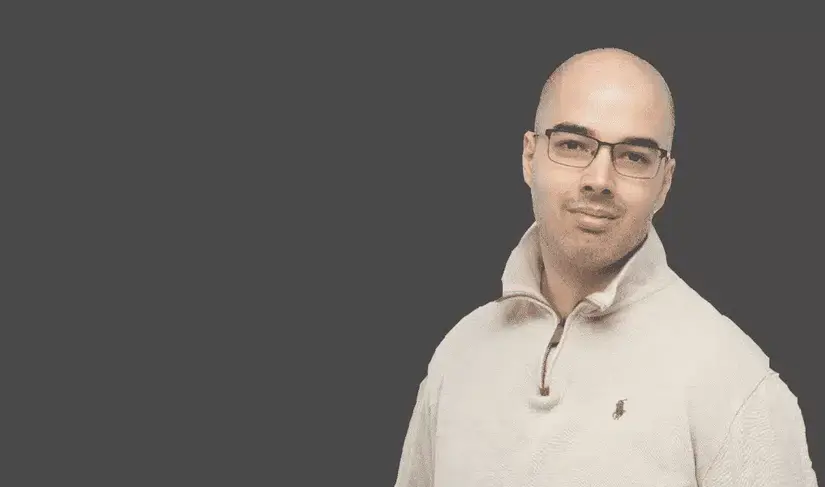 Adam is an internationally recognised author on financial matters, with over 669.2 million answer views on Quora.com, a widely sold book on Amazon, and a contributor on Forbes.