This Vinovest review is for wine-lovers, risk-takers, or alternative investment-seekers.
Wine investment is a niche subset of alternative investment that entails accumulating wine with the purpose of making a profit at some point in the future. It is quickly gaining traction among investors who seek diversification in their investment portfolios and have an interest in the wine industry.
There are several upsides to investing in wine. To begin, wine has value and can be physically preserved since it is a tangible item. Wine, unlike stocks or bonds, is a tangible commodity that can be consumed and appreciated even as its value rises.
Second, wine is an excellent inflation hedge. Fine wines have a proven track record of outperforming inflation rates over the long term, protecting and developing wealth.
There's also the appeal of wine's rarity and limited supply as an investment. Rare vintages of fine wines are highly sought after by collectors and drinkers alike because of their scarcity. Wines from well-known vineyards and areas are especially susceptible to price increases due to limited supplies.
There are, however, dangers and factors to think about while investing in wine. Wine prices are susceptible to fluctuations due to market variables such as shifting customer tastes and economic climate. The quality and value of wine might suffer too if it is stored or handled incorrectly since it is a perishable product.
If you want to invest as an expat or high-net-worth individual, which is what I specialize in, you can email me (advice@adamfayed.com) or use WhatsApp (+44-7393-450-837).
What is Vinovest?
Vinovest provides a convenient solution for individuals interested in investing in alternative assets like wine. As a dedicated platform for fine wine investing, Vinovest offers various features to enhance the investment experience.
For instance, users can rely on recommendations from master sommeliers to expand their wine collection. Moreover, Vinovest takes charge of crucial aspects like wine authentication and storage, relieving investors of the associated complexities.
Getting started with Vinovest is a streamlined process that only takes a few minutes. By creating an account on their website, investors can initiate their journey. A minimum deposit of 1,000 US dollars is required to begin investing, with various funding options available like bank account transfers, debit or credit cards, paper checks, wire transfers, and even popular cryptocurrencies like Bitcoin and Doge.
The Canadian dollar is one of the several currencies that Vinovest accepts. While Canadian investors have no legal or practical barriers to taking part in the investment, all investment amounts on the platform are denominated in USD.
Vinovest is flexible when it comes to investment options. Investors can choose between a fully-managed portfolio or a self-managed portfolio. This will allow them to tailor their investment approach according to their comfort level and expertise.
Once invested, Vinovest ensures the secure storage of wine in a dedicated facility and provides assistance when it comes to selling or liquidating the investment.
Take note that Vinovest applies an annual fee ranging from 1.9% to 2.5%, depending on the invested amount, to cover the services and support provided throughout the investment journey.
Eligibility
There are criteria that must be met before an account can be created with Vinovest. You must be at least 21 years old if you're from the US. Since you're really buying the actual wine when you invest with the platform, you have to be of legal age to purchase alcoholic beverages.
A scanned copy of your driver's license or other identification may be requested to further confirm your identity. Also, you need to show proof of funds.
Membership Levels
Vinovest offers various client tiers, each with its own set of features and benefits. Management costs, investment opportunities, and adviser availability are all tied to a client's placement in one of these tiers.
Let's take a closer look at each of them.
Standard Tier
This plan is designed for account sizes ranging from 1,000 USD to 9,999 USD, with management fees of 2.85%. Portfolios in this tier are algorithmically managed, and you are unable to customize your portfolio. However, if you choose to purchase wines from the Marketplace, you can have more control over your portfolio composition.
Plus Tier
This is suitable for accounts worth 10,000 USD to 49,999 USD. It offers all the same features as the Standard bracket albeit with lower management fees at 2.75%. This tier provides a slightly more cost-effective option for investors with larger account sizes.
Premier Tier
If your account size falls between 50,000 USD and 249,999 USD, the Premier tier is available to you. This account has additional perks like lower management fees at 2.5% plus access to a human adviser who can assist you in creating and managing your portfolio.
Moreover, there are enhanced portfolio customization options, allowing you to personalize your investments based on what you want and need. Additionally, you have the opportunity to invest in wine futures, which can provide further diversification.
Grand Cru
The Grand Cru category is designed for account sizes of at least 250,000 USD. This top-tier level provides the same benefits as the Premier plan, but with further trimmed management fees at 2.25%.
How it works
Vinovest offers three portfolios catering to different risk tolerances and investment goals. The Conservative portfolio is designed for minimal volatility, while the Moderate portfolio aims to maximize returns while minimizing the risk of fluctuations. On the other hand, the Aggressive portfolio is geared towards optimizing yearly profits.
These portfolios are meticulously crafted using a combination of expertise from master sommeliers and algorithms backed by artificial intelligence. The wines included in the portfolios are carefully selected from various regions.
Vinovest needs around two to three weeks after receiving your money to buy the chosen wines at a discount from their retail price. The company then takes care of the authentication, shipping, and secure storage of the wines on your behalf. While Vinovest does not provide a comprehensive list of all available wines, their algorithm sifts through numerous vintages from different wine regions to curate the portfolios.
When a sale occurs, the earnings are reinvested back into the portfolio. Vinovest also automatically rebalances the portfolio, similar to the approach taken by many robo-advisors. This ensures that the portfolio remains aligned with your investment objectives and maintains an optimal mix of wines.
By combining the expertise of master sommeliers and the power of AI algorithms, Vinovest aims to offer investors a seamless and diversified wine investment experience.
The Vinovest Collections and Marketplace
Investors can buy wine during or after Collections. Vinovest's sommeliers carefully choose each wine for a Collection. Twice a week releases of these wines are occasionally made at prices much below the going rate. At the moment of Collections, customers may buy the wine for the first time on the Vinovest Marketplace. Users may sell their wine on Vinovest after Collections.
You gain immediate access to their Marketplace upon registering with Vinovest. It provides you with the opportunity to purchase and sell individual bottles that are part of your portfolio. These wines are owned by Vinovest investors and stored within Vinovest's facilities.
No minimum investment is required to take part in the Marketplace, unlike the algorithmically created portfolios which demand a minimum of 1,000 USD.
The sellers would put an ask price on the Vinovest Marketplace, while investors make a bid. When a bid and ask price are in sync, the deal is automatically executed. The verification and insurance procedures will be handled by Vinovest.
However, there are those who would rather pay less. In such instance, they might submit a purchase order at a lower price than what is being asked. The offer will not start a deal, but it will let sellers know how much interest there is in their wine. The deal will take place if the buyer and seller can come to an agreement.
Wines that aren't currently for sale on the Vinovest Marketplace may still be purchased on demand. The offer communicates to sellers the maximum price at which they may expect to sell the wine.
The latest trade price for a certain wine is shown on the Vinovest Marketplace as well. This is the most recent price at which this wine was sold on the site. There is also a fair market value projection on the platform.
You will be subject to a 3% early liquidation charge on any wine investments you elect to sell during the first three years.
The Shipment
Vinovest provides a shipping service for all wine purchases made on the platform, whether via the Marketplace or a curated portfolio. Nonetheless, depending on the method of purchase, there are a few restrictions.
Case shipments are the sole option for wines added to your managed portfolio by Vinovest that were acquired outside its Marketplace. If you want a mixed case of wine, you can't just ask for a few bottles. Their distribution network of consumers likes to purchase in bulk rather than individual bottles, which helps keep the wine's resale value high.
On the other hand, if you have ordered many bottles of wine from the Vinovest Marketplace, you may have them delivered by bottle.
Vinovest will insure your package for its full value. Shipping charges depend on where you reside, as well as where the wine is, how much it costs, and how heavy it is.
Keep in mind that there may be additional fees, such as taxes or tariffs, to pay after your collection leaves the secured facility or once your cargo reaches your house.
The Taxes
The profits you make from your wine investment could be subject to certain levies. According to certain law firms, the tax rates depend on the duration for which the investments are held.
Gains from wine investments held for more than a year are subject to a 28% tax rate in the US. This tax rate applies specifically to collectibles, including wine.
On the other hand, if you hold your wine investments for less than a year, the gains will be subject to regular income tax rates. The amount can vary based on your income bracket.
This distinction in tax treatment is an important factor to consider when comparing the returns on collectibles, such as wine, to those of equities. The maximum long-term capital gains tax rate for equities is currently set at 20% in the US. Therefore, the collectibles tax rate of 28% for long-term gains in wine investments represents a higher tax burden in comparison.
In the UK, investing in quality wine may also provide favorable tax treatment.
If the fine wine you want to invest in is estimated to generate economic value of under 50 years, HMRC will not tax gains from your investment.
Sale of wine kept as investment at a profit will be liable to CGT if HMRC believes it will have an economic value of more than 50 years. Although, it may benefit from certain exemptions that could render its sale tax-free, subject to certain conditions.
Understanding the tax implications associated with wine investments is crucial for accurately evaluating their potential returns and making informed investment decisions.
The Return on Investment
Your ultimate objective as a wine investor should be to realize a profit from the sale of your collection. Fine wines have a tendency to appreciate in value over time, making them an attractive alternative investment. Wine investment is advantageous since once a bottle is drunk or matured, its supply naturally diminishes.
In general, fine wines reach their peak flavor between the ages of 10 and 20 years after they are produced. It is not the standard for wines to improve with decades of storage, although some do. One of Vinovest's main goals is to stock up on wine collections well in advance of their sell-by dates.
The algorithms that power the Vinovest platform are the primary factor in its investment choices. When a user's selected wine is expected to reach its maximum value, the system will send them an alert. At that time, you may decide whether Vinovest should sell the wine to their network of wine dealers and merchants, whether to continue holding the wine, or whether to transport the wine to you.
The time it takes to get your money from the business after authorizing the sale of your wine is normally between two and three weeks. For wines kept for at least three years, Vinovest does not impose a fee on the sale of the investment.
Keep in mind that Vinovest is not a tool for dabbling in the stock market or making quick investments. You should cellar your wine for at least three years, and ideally five to 10, to get the most out of it financially. The firm will ask you how long you want to invest with them when you first sign up. Its goal is to create a portfolio tailored to the amount of time you plan to keep onto your holdings.
What are the benefits and risks of Vinovest?
Benefits
The low entry point required by Vinovest makes wine investing accessible to many investors. Starting with just a minimum investment of a thousand dollars, which is comparatively low compared to other platforms focusing on alternative asset investing, you can begin your wine investment journey.
As you invest more, you have the opportunity to reach higher tiers, where you can enjoy lower annual fees and have the ability to manually select wines to add to your investment portfolio.
One of the attractive aspects of wine investment is its low volatility combined with impressive returns. Despite the time factor involved in wine investment, the asset class exhibits low volatility, offering stability to your investment portfolio. Investments in wine have returned slightly over 6% annually on average between 2014 and 2021.
While assets like gold and Bitcoin may have achieved higher overall returns, they also experienced greater volatility. So, wine investments may strike a good mix between security and profit potential.
Vinovest provides wine futures trading to its Premium and Grand Cru customers alone, in addition to an array of foreign wines and a Marketplace for wine purchasing. Wine futures contracts allow investors to buy an asset at a predetermined price and sell it for a specified amount on a specific future date.
Vinovest carefully curates these offerings and periodically presents them to their top-tier investors, providing an additional avenue for investment and potential returns.
By combining low investing minimums, the stability of wine investment, and the option for wine futures trading, Vinovest offers a comprehensive platform for individuals seeking to venture into the world of wine investing.
Vinovest prioritizes the security and protection of your wine investments. They store the wines in secure storage facilities located in various countries like France. These facilities are bonded, which means that the wines stored within them are exempt from additional taxes and tariffs during the storage period. This helps to preserve the value of your wine investments and ensures that you are not burdened with unnecessary costs.
When you invest with Vinovest, you retain full ownership and access to your wines, even in the event that Vinovest goes out of business. This means that your wines are not tied to the fate of the platform. Additionally, Vinovest provides a third-party insurance policy to safeguard your investments. You may rest easy knowing that the current market value of your wines will be refunded to you in the case of unfortunate mistreatment or damage caused by natural calamities.
The SEC and the Canadian Securities Administrators have no jurisdiction over Vinovest since it does not offer stocks. However, the platform is audited many times a year by both insurance companies and an independent auditor. These audits ensure transparency, accountability, and adherence to industry standards, providing you with added confidence in the business' operations.
Risks
Although Vinovest has shown itself to be a reliable platform for fine wine investments and provides a user-friendly investing platform, prospective investors should be aware of a few caveats before making any commitments.
Vinovest portfolios include yearly management fees that might be anywhere from 1.9% to 2.5%.
Your ability to immediately cash out your investment may also be hampered by the three-year holding period for wine. You should think about the long term while investing in wine and be cautious of these fines.
It also charges 2.5% commissions on purchases, 1% for sales, and 1.5% for storage of wine. These charges may have a significant influence on your portfolio's returns and total management expenses, so you should take them into account when making investing selections.
You'll need to put down at least 50,000 USD to get your hands on a fully customized portfolio. If customization is an important aspect for you, it is vital to consider this minimum requirement.
Despite these drawbacks, Vinovest has shown itself to be a reliable platform for investing in high-end wines.
It is key to have patience when investing in wine because of how slowly its value might rise. Vinovest is a viable alternative to consider if you are not in a hurry and want to add some stability to your investing portfolio.
Pained by financial indecision? Want to invest with Adam?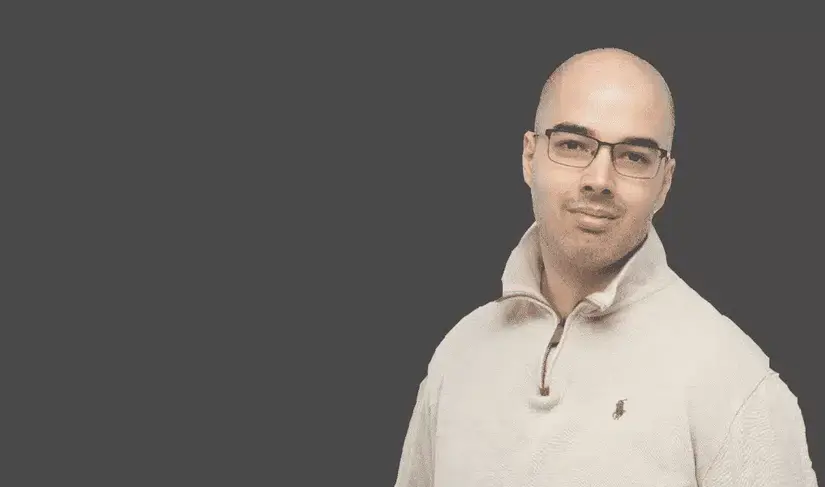 Adam is an internationally recognised author on financial matters, with over 669.2 million answer views on Quora.com, a widely sold book on Amazon, and a contributor on Forbes.