Although living in a major global city implies a certain financial cost, especially compared to cities in the developing world, it is well worth it for the many advantages one gets in return.
If you are an expat or a high net worth individual looking for a competitive environment that offers potential for employment, or business and investment, then living in a global city could be the best option for you.
Global cities play a very important role in the world today. They are hubs of economic activity and have a globalized culture that attracts talented people from all over the world.
Global cities are also centers of innovation, entrepreneurship and human capital development that generates economic growth through agglomeration effects.
The world's global cities also have many things in common such as having an advanced transportation system; being green and sustainable; offering inclusive opportunities for everyone; and having high quality of life standards.
In this article we will discuss what makes these globally competitive cities so unique by focusing on their characteristics where they differ from other cities:
What makes a global city competitive?
Global cities are the key drivers of growth and prosperity.
Global cities also play an important role in global prosperity by contributing to the flow of goods, services, and people across borders. They are responsible for most of the economic activity in their countries, which makes them critical to national prosperity.
Global cities are the best places for entrepreneurship and innovation. You need an atmosphere that encourages innovation and entrepreneurship if you want to create a city that is competitive on a global scale.
Global cities are the best places to do this since they provide a multitude of chances for new businesses.
International talent is also accessible in global cities. This makes them a fantastic area to launch a business if you are seeking for workers that can aid in your company's rapid growth and global expansion.
They also have infrastructure in place that makes it easy for entrepreneurs from other countries to visit regularly without hassle, and if they decide they want to move there permanently, there's probably already an established community waiting for them!
Finally, many global cities have built-in funding sources through government grants or private investors looking at ways they can invest their money wisely into promising companies with bright futures ahead of them.
Global cities are engines of human capital development.
Global cities are the best places to learn new skills. They have the most opportunities for career growth and networking, as well as access to education and training programs.
Global cities are engines of human capital development, helping people develop their capabilities while also driving economic growth at home and abroad.
When it comes to finding a place to develop your skills, network, or boost your career, there is no better place than a globally competitive city!
Global cities generate economic growth through agglomeration effects
The benefits of clustering are well documented. It makes sense that if you want to be in the business of innovation and creativity, it would be helpful to be around others who are trying to do the same thing.
Global cities generate economic growth through agglomeration effects: they attract talent, businesses and investment because they have a critical mass of creative people working together in close proximity.
The importance of density stems from the fact that ideas don't just happen on their own; they require human interaction and exchange in order to flourish or even exist at all.
The best way for ideas to cross pollinate is through face-to-face contact between people with diverse backgrounds who speak different languages or come from different cultures–the kind of diversity found within big cities like New York City, London, or Hong Kong.
The world's global cities also have many things in common. They are the key drivers of growth and prosperity, ideal for innovation and entrepreneurship, engines of human capital development that generate economic growth through agglomeration effects.
Global cities are magnets for investment, attracting talent from around the world while at the same time serving as platforms for knowledge exchange between businesses, universities, governments, and other institutions.
In short: Global cities have become so important because they offer everything needed to create value on a global scale–and this makes them highly attractive places for both companies looking for new opportunities or individuals seeking career paths outside their home markets.
A global city is a city which has a prominent role in international affairs and is also a center for world culture and commerce
These cities are not only centers of economic activity for centuries, but are major cultural and political capitals as well.
Global cities serve as principal nodes in the worldwide network of information, goods, people and capital.
These cities are usually home to many multinational corporations or headquarters of large companies who want to be close to their customers or suppliers. They are also major tourist destinations.
To be globally competitive, a city should have the following three defining characteristics:
Economic competitiveness
Economic competitiveness is the ability of a city to generate high levels of economic performance and prosperity. A global city should have a sustained level of high economic performance.
A city needs to be able to attract and retain businesses in order to grow its economy. This can be done through business-friendly policies, such as tax incentives and easy regulations for new businesses.
It also means having an educated workforce with high-skilled workers who can take advantage of those policies. Businesses that relocate or expand in your area will add jobs and tax revenue for your community.
Employment is of vital importance. How many people are employed within the city, as well as their average wages and salaries compared with national averages or with other cities affect a city's attractiveness globally.
Additionally, how much innovation is occurring within an area compared with other locations around the world also adds to global cities' economic competitiveness.
Cultural competitiveness
A global city should have an attractive cultural landscape and it must have a multi-cultural population, and a diversified economy with different industries. They also need good governance so that citizens can feel secure about living there.
Cultural diversity is an important factor for economic growth. Cultural diversity attracts investment and increases trade, innovation, and productivity in the economy.
In addition to attracting businesses and job opportunities, you need cultural attractions that make it attractive for people from around the world to visit your city or move here permanently.
This includes things like museums; theaters; concerts; festivals; sporting events; parks and gardens; alongside high-quality social development programs.
Environmental competitiveness
The goal of a global city is not only economic growth but also environmental sustainability over time so that future generations will benefit from current development.
A global city should have a high quality of life and it must create opportunities for all its inhabitants and cater to their needs in terms of education, health care and infrastructure facilities.
One important factor in being globally competitive is how efficient a city's transportation system is in providing sustainable mobility solutions to its citizens.
Sustainable mobility refers to the ability of individuals and businesses to move freely within an urban area, without creating negative environmental impacts or causing harm to other people. This includes things like public transportation systems, bike lanes and walkable neighborhoods.
The benefits of a sustainable transportation system include reduced traffic congestion, lower greenhouse gas emissions (which contribute to climate change), increased physical activity among residents (which can lead to healthier lifestyles) and safer roads for all users including pedestrians and cyclists.
In addition to all those requirements, global cities must be able to adapt quickly to challenges such as climate change, rising inflation, and geopolitical conflict remain globally competitive.
As leaders of progress and development, global cities are expected to play an increasingly important role in addressing these issues.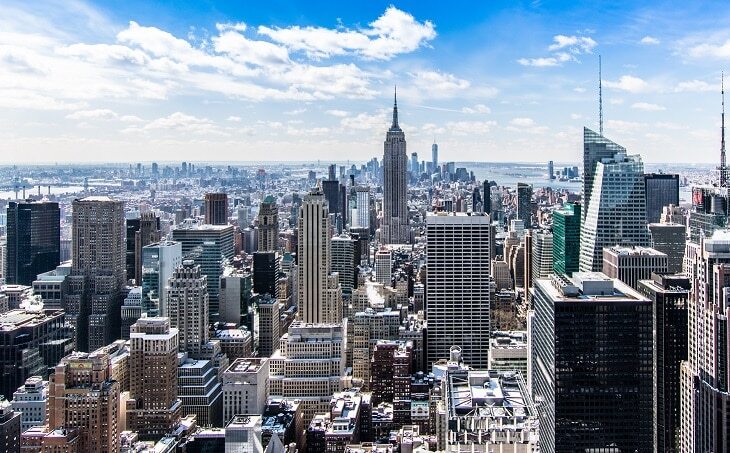 What are the most competitive global cities?
In revealing their Readiness for the storm: the 2022 Global Cities Report, multinational professional services and consulting firm Kearney said this about global cities.
"By their very nature, global cities—which we broadly define as major metropolitan areas that are uniquely international in their connectivity and character—are especially vulnerable to the global crises that are disrupting international flows of capital, people, and ideas."
"Yet they are also vital to any aspirations for restored prosperity. These cities are powerful engines of dynamism and innovation, and their health is an important barometer of present and future prospects—not only for city dwellers, but for all of us."
Kearney's annual Global Cities Report, which was created in collaboration with leading academic and corporate advisors from around the world, was inspired by this understanding of the indispensable significance of urban centers.
The company's Global Cities Index (GCI) and Global Cities Outlook (GCO) surveys cities' current state and the investments they are making in their futures each year.
The strength of the top global cities is reflected in the GCI's rankings of the top cities in 2022. New York, London, Paris, and Tokyo continue to be the top four cities on the list as they were in 2021.
With the top four maintaining their places for the sixth consecutive year, these global cities appear to be well established. However, some adjustments take into account the evolving global environment as well as the advantages and disadvantages of other global cities.
New York City, United States
Despite declining scores over the last year in economic activity and human capital that reflect the beating the city endured during the worst of the pandemic, New York still holds the top rank in the GCI.
Of the 20 largest cities in the United States, New York City lost the highest percentage of jobs at the height of the pandemic, according to Kearney, and its recovery has been slower than that of other places.
Even yet, the Big Apple remains the world leader in both aspects, and has witnessed gains in its ratings for information exchange, cultural experience, and political involvement.
New York City is the financial capital of the world, with a population of around 8.5 million people as of 2021, and an economy that generated over $2 trillion in gross metropolitan product in 2022.
The city's status makes it a hub for global commerce, with foreign banks and multinational corporations having offices in New York City proper.
New York is also a cultural melting pot that attracts talent from around the world. The city has a diverse economy with strong bases in finance, media, and culture.
It also has strong manufacturing industries such as fashion design and textiles production as well as being home to some of the world's largest and well-known brands.
London, United Kingdom
London kept its position on Kearney's Global Cities Index as well, but it too showed a comparable fall in commercial activity and human capital scores. The city is coping not just with the pandemic's recovery but also with the significant consequences of Brexit.
The city's international student population reflects this. Only half as many students from the EU were studying at British universities as there were prior to COVID-19. London showed a little improvement in both political participation and cultural experience.
London is one of the world's most competitive global cities. It is home to one of the largest financial centers in the world and an international hub for education, with many well-known universities such as Imperial College and King's College operating within its borders.
London also has a strong economy, as one of the wealthiest cities in the world.
Paris, France
Despite a significant dip in the city's commercial activity score, which was caused by a drop in the city's standing for international conferences, Paris maintained its position on Kearney's Global Cities Index.
Although Paris' information exchange and cultural experience scores declined, they improved as the city's top-notch eateries, museums, and other cultural attractions started to rebound. The city's human capital score also declined.
Paris is a city on the Seine River in northern France. As the capital of France, it has a long and storied history, as evident in the many world-famous museums and landmarks such as the Louvre Museum (the largest art museum in Europe), Centre national d'art et de culture Georges-Pompidou, and the Notre-Dame cathedral.
Tokyo, Japan
Tokyo also kept its long-standing position on the Global Cities Index, in part because it pulled off the extremely uncommon feat of reporting an increase in corporate activity over 2021, albeit by a small margin.
Gains in human capital, information exchange, and cultural experience were somewhat offset by this gain.
Tokyo is the largest city in Japan and the world's largest city economy, with a GDP of $2.2 trillion in 2021.
It is also one of Asia's major financial centers, with several top banks headquartered there including Mizuho Financial Group Inc., Sumitomo Mitsui Financial Group Inc., and Dai-Ichi Life Insurance Company Ltd.
Japan's biggest companies have their headquarters here including Sony Corp., Toyota Motor Co., Panasonic Corp., Toshiba Corp., Hitachi Ltd., Fujitsu Ltd., Mitsubishi Heavy Industries (MHI), among many others.
Beijing, China
Beijing moved up one spot from 2021 to re-enter the top five on this year's Global Cities Index, exchanging places with Los Angeles, which came in sixth this year.
The Chinese capital, like the majority of other top cities, witnessed slight improvements in information sharing and political involvement rankings but losses in the other three aspects.
Even with a population of over 21 million people, the city remains one of the best and most well-regarded cities in Asia, with high quality-of-life ratings and high scores for healthcare services and education facilities.
In addition to these benefits, Beijing's location makes it a prime destination for companies looking for access to both continental Asia and Pacific Rim markets.
Los Angeles, United States
Los Angeles, the second largest city in the United States, is a global center for entertainment and media. It has a high quality of life and a strong economy with many Fortune 500 companies headquartered there.
It is also home to over 12 million people–making it one of the most populous cities in America. The home to Hollywood, Los Angeles also has plenty of culture on offer.
its diverse population also means that you can find everything from street art murals to world-class museums here. The thriving arts scene which includes museums like The Getty Center where visitors can enjoy an incredible view overlooking Santa Monica Bay.
Chicago, United States
Next on the Global Cities Index is Chicago, the largest city in the U.S. state of Illinois and the third-most populous city in the United States, with more than 2.7 million residents within its metropolitan area at the 2021 census.
The city is located on Lake Michigan's southwestern shoreline and has been known for its large port since 1780 when it was first settled by trader Jean Baptiste Point du Sable.
Chicago has since grown to become an international hub for finance, commerce, industry, telecommunications, technology and transportation.
It currently ranks as one of ten global cities with most Fortune 500 companies headquartered within its boundaries along with New York City.
Twelve Fortune Global 500 corporations and 17 Financial Times 500 companies are based in Chicago. Three Dow 30 firms are headquartered in the city: McDonald's, Walgreens Boots Alliance, and aerospace giant Boeing, which relocated its headquarters from Seattle to the Chicago Loop in 2001.
Since 2013, Chicago has held the #1 spot in the country for business relocations for six years in a row. Chicago had 35 Fortune 500 firms in 2022 after the departure of three, placing the city second only to New York City.
Melbourne, Australia
Melbourne improved four positions further south along the Pacific Rim between 2021 and 2022, moving up from 12th to eighth in the Global Cities Index. Since the 2021 assessment, when the Australian city had a six-spot improvement, there has been an ongoing upward trend.
The number of international conferences hosted increased, contributing to an increase in business activity scores of more than a fifth (22%) and Melbourne moving up 20 places in that measure over the previous year.
Human capital, cultural experience, and political participation scores increased marginally. The appeal of Melbourne as a study destination for international students has been a significant driving force behind its steady ascent into the Global Cities Index top ten.
It is also the top city in the rankings for the subcategory of international student population, despite the fact that it struggles, like all other cities, to recover its pre-pandemic student numbers.
Melbourne is the capital and most populous city of the Australian state of Victoria. It is located on the large natural bay of Port Phillip and extends into the hinterlands towards the Dandenong and Macedon ranges, Mornington Peninsula and Yarra Valley.
This global city also has nearly twenty percent of the population of Australia at over five million residents as of the 2021 census.
Many of Australia's most well-known sites, including the Melbourne Cricket Ground, the National Gallery of Victoria, and the Royal Exhibition Building, which is placed on the World Heritage List, can be found in Melbourne.
The city, known for its rich cultural legacy, gave rise to Australian impressionism, Australian cinema, and Australian rules football. More recently, it has been named a UNESCO City of Books and a major hub for street art, live music, and theater worldwide.
Melbourne also consistently maintains its position as one of the most livable cities in the world.
Singapore
Singapore is a sovereign island nation and city-state in maritime Southeast Asia; its official name is the Republic of Singapore.
It is located off the southernmost tip of the Malay Peninsula, one degree of latitude (137 kilometers or 85 miles) north of the equator, and is bordered to the west by the Strait of Malacca, to the south by the Singapore Strait, to the east by the South China Sea, and to the north by the Straits of Johor.
Singapore is a global city, financial center and transport hub. It has a high quality of life and is consistently ranked among the best cities in the world in many metrics. Its economy relies heavily on manufacturing and trade with other countries, especially with China.
Singapore's strong economy means that it offers many job opportunities for people who want to work there – including jobs in healthcare, technology, and engineering industries.
Its importance as a global city is highlighted by its status as one of the original five ASEAN members.
Singapore also serves as the venue for numerous international conferences and events, as well as housing the secretariats of the Pacific Economic Cooperation Council (PECC) and the Asia-Pacific Economic Cooperation (APEC).
Hong Kong, China (SAR)
Hong Kong is a global city, among the richest and wealthiest in the world, and one of the highest quality of life in Asia.
It is also one of the most densely populated places in the world, with more than 7 million people living in an area about half the size of Manhattan.
Hong Kong is also touted as the fourth most developed country in the world. The metropolis has more skyscrapers than any other city in the world, and its citizens enjoy some of the longest life expectancies. In the World Financial Centers Index, Hong Kong is rated third on the list.
Under the Chinese principle of "one country, two systems," Hong Kong, as one of China's two special administrative territories alongside Macau, maintains a distinct political and economic system from that of the mainland.
The Global Cities Index rankings' top tier remained largely unaltered compared to 2021, however there were some significant changes farther down the list.
Due to significant losses in its cultural experience and information exchange scores as well as more moderate declines in commercial activity and human capital, Hong Kong resumed its multi-year downturn, falling three positions from seventh to tenth place.
The city's decline can be partly ascribed to the ongoing political unrest that has a negative impact on every index metric. The most drastic reduction was seen in the cultural experience dimension, which was aided in part by a 67-place decline in international travelers.
The city's ongoing instability and the COVID-19 laws, which were only repealed in late September of this year, discouraged these vacationers.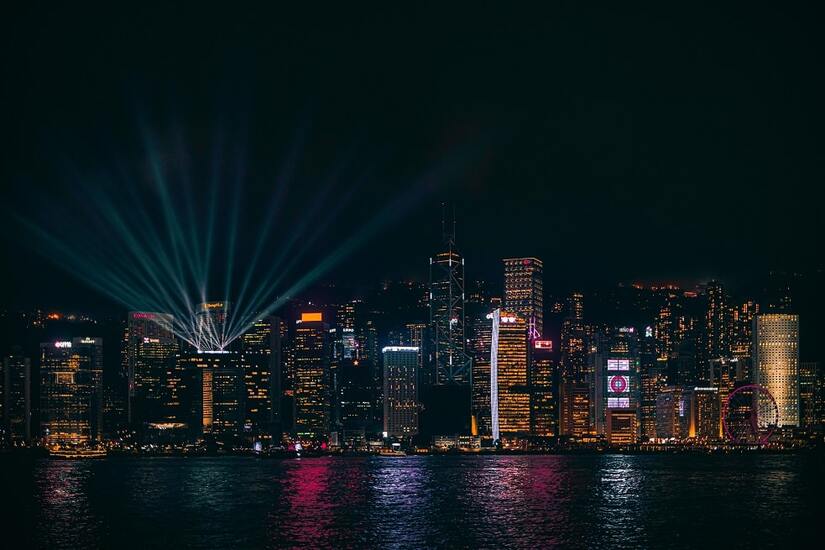 What are the most competitive global cities by metric?
Kearney's Global Cities Index also examined 29 different subcategory metrics. In 2022, it was noted how resilient all of the city leaders have been.
The list is as follows:
Business activity: New York
Human capital: New York
Information exchange: Paris
Cultural experience: London
Political engagement: Brussels
Fortune 500: Beijing
Top global services firms: London, Hong Kong
Capital markets: New York
Air freight: Hong Kong
Sea freight: Shanghai
International Congress and Convention Association conferences: Lisbon
Unicorn companies: San Francisco
Foreign-born population: New York
Top universities: Boston
Population with tertiary degree: Tokyo
International student population: Melbourne
Number of international schools: Hong Kong
Medical universities: London
Access to TV news: Berlin, Munich, Frankfurt, Dusseldorf
News agency bureaus: New York
Broadband subscribers: Paris
Freedom of expression: Oslo
Online presence: Singapore
Museums: Moscow
Visual and performing arts: Boston
Sporting events: London
International travelers: Istanbul
Culinary offerings: London
Sister cities: Saint Petersburg
Embassies and consulates: Brussels
Think tanks: Washington DC
International organizations: Geneva
Political conferences: Brussels
Local institutions with global reach: Paris
Only six of the 29 subcategories had new metric leaders, which illustrates the continuing dominance of the top cities in their respective fields of competence.
Among these six subcategories with new leaders, just one of the five dimensions—cultural experience, possibly the most fluid and challenging to measure—was present in half of the groups.
In the rankings, Istanbul has replaced Dubai as the top city for foreign travelers, and Boston has supplanted longtime rival New York as the best city for visual and performing arts. London has also surpassed Los Angeles as the top city for sporting events.
Several cities around the world share the very best aspects of urban life. No city in the 21st century, which is becoming more urbanized, is as dominant in as many industries as the leading cities of the past may have been.
In comparison, 21 dispersed cities may today claim to have at least a small portion of the ideal urban experience. This demonstrates how widely disseminated the advantages of urbanization and international connectedness have become.
Conclusion
Global cities are hubs of economic activity and population density. They have a high concentration of people, companies, knowledge workers and other resources that help drive their economies.
Global cities also tend to be expensive places to live and work–but they're worth it because they offer more opportunities for career growth than smaller cities do.
Because of this, global cities attract and retain talent from around the world, including many expats, better enabling companies to compete in a global economy.
Multinational companies benefit from having their staff in global cities as well. Rather than creating international divisions, global companies are more likely to keep their headquarters and centers of excellence in global cities for ease of communication.
When you consider the advantages of living in a major global city like London, New York, Paris, or Tokyo, it's no wonder that a growing number of expats are choosing to relocate there.
These global cities offer expats everything they need: opportunities for work, intellectual stimulation, great food, and entertainment.
If you are interested in relocating to a global city for these reasons and more, it is highly recommended you seek the services of a financial advisor or professional who is experienced in helping you make the move.
Pained by financial indecision? Want to invest with Adam?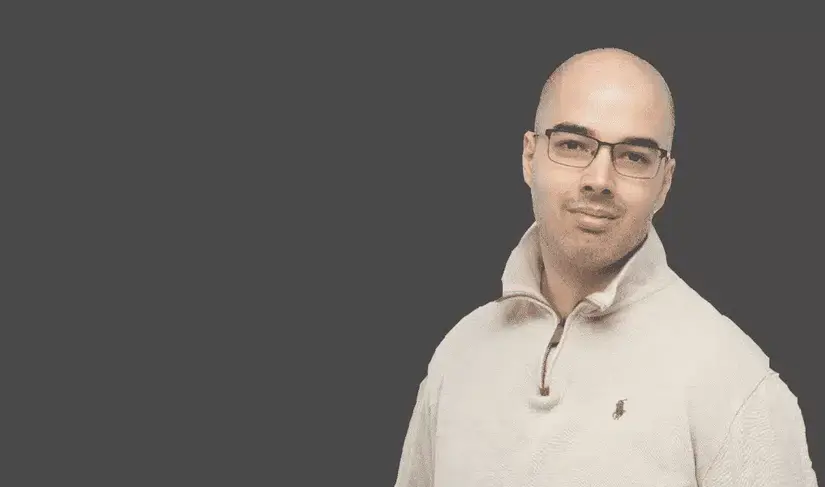 Adam is an internationally recognised author on financial matters, with over 693.5 million answer views on Quora.com, a widely sold book on Amazon, and a contributor on Forbes.